Not everyone can qualify for the King of the Hammers off-road competition in California, but for prospective Ford Bronco owners, they can now buy a turn-key Bronco loaded with a long list of upgrades based on the modified Bronco 4600 Stock class machine that competes at the ultimate off-road competition.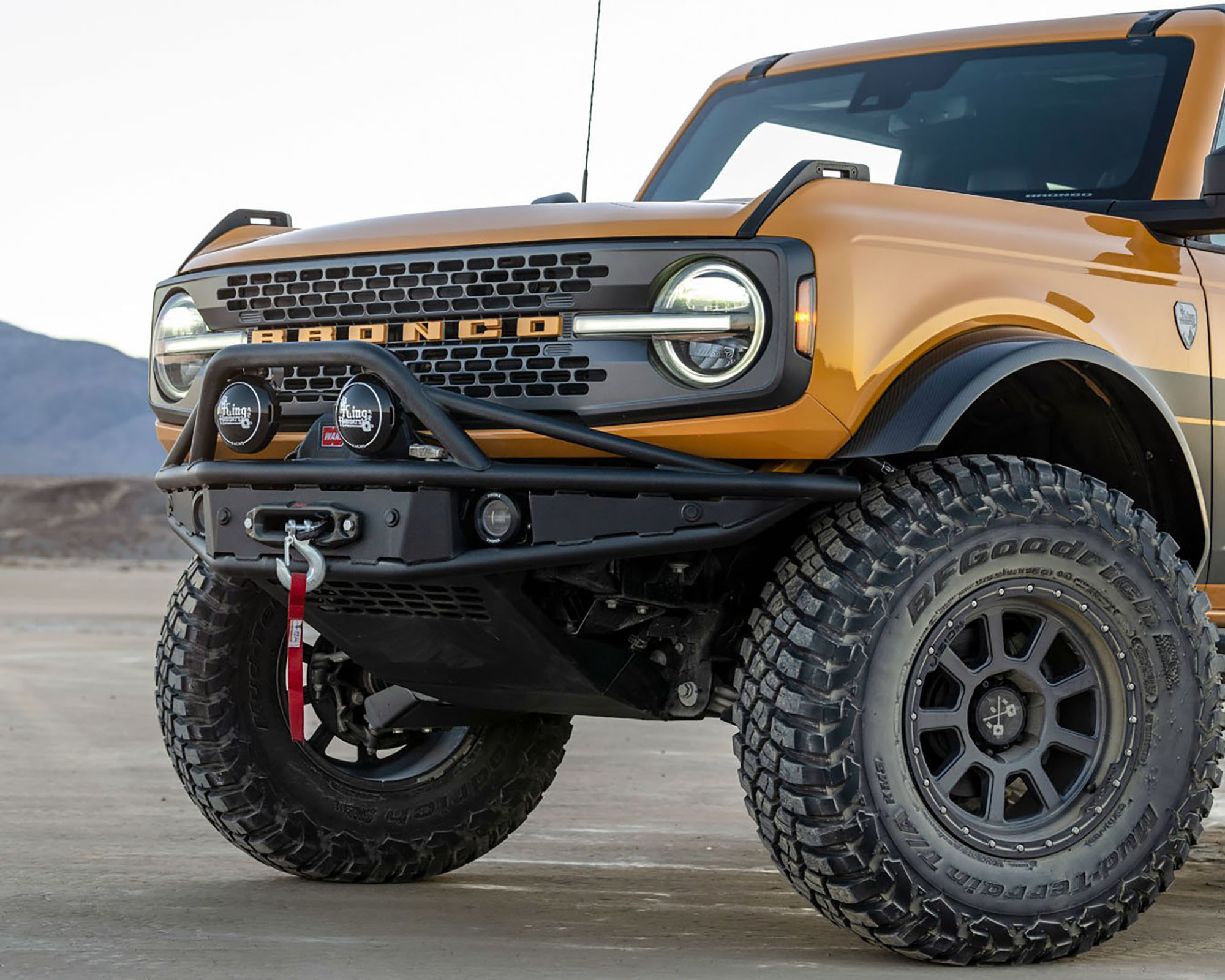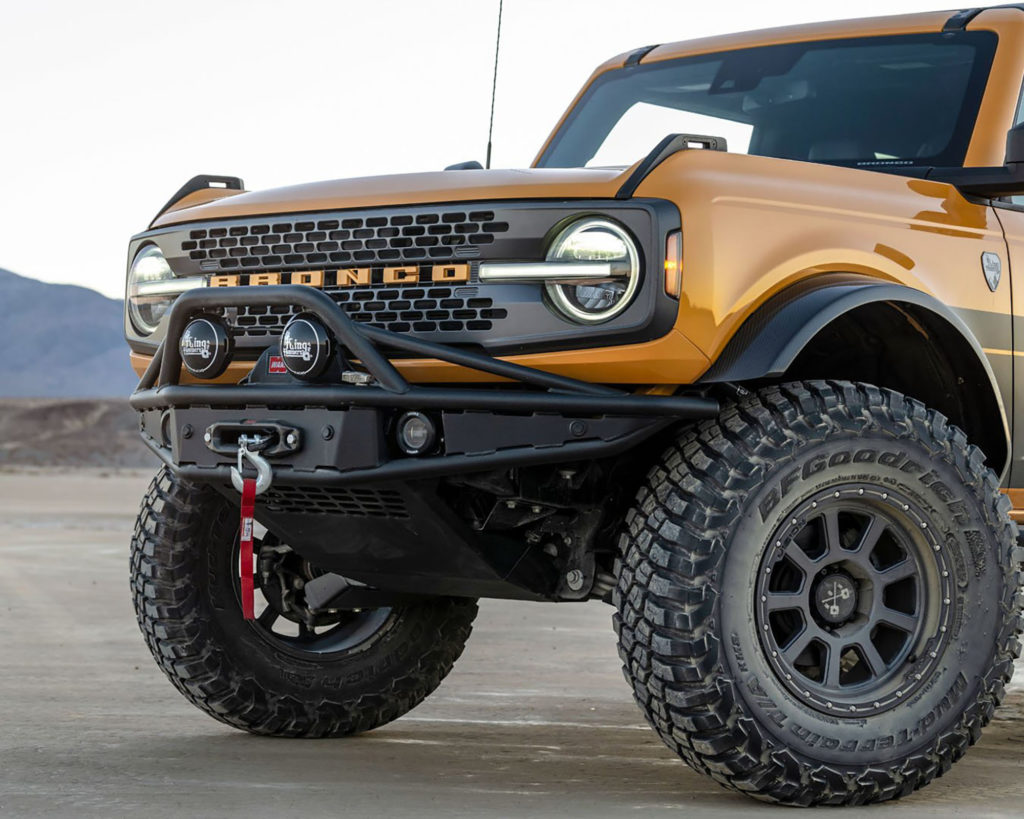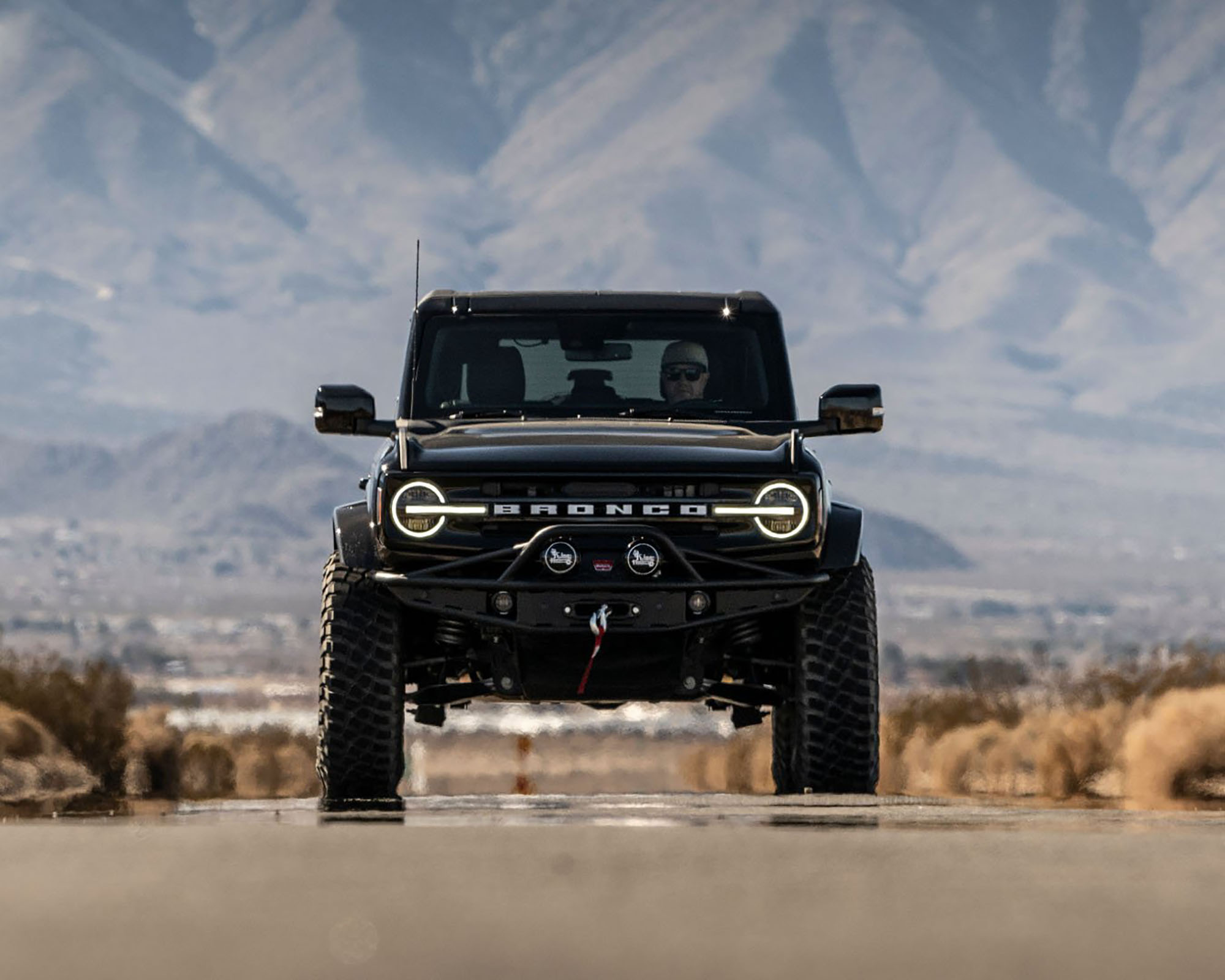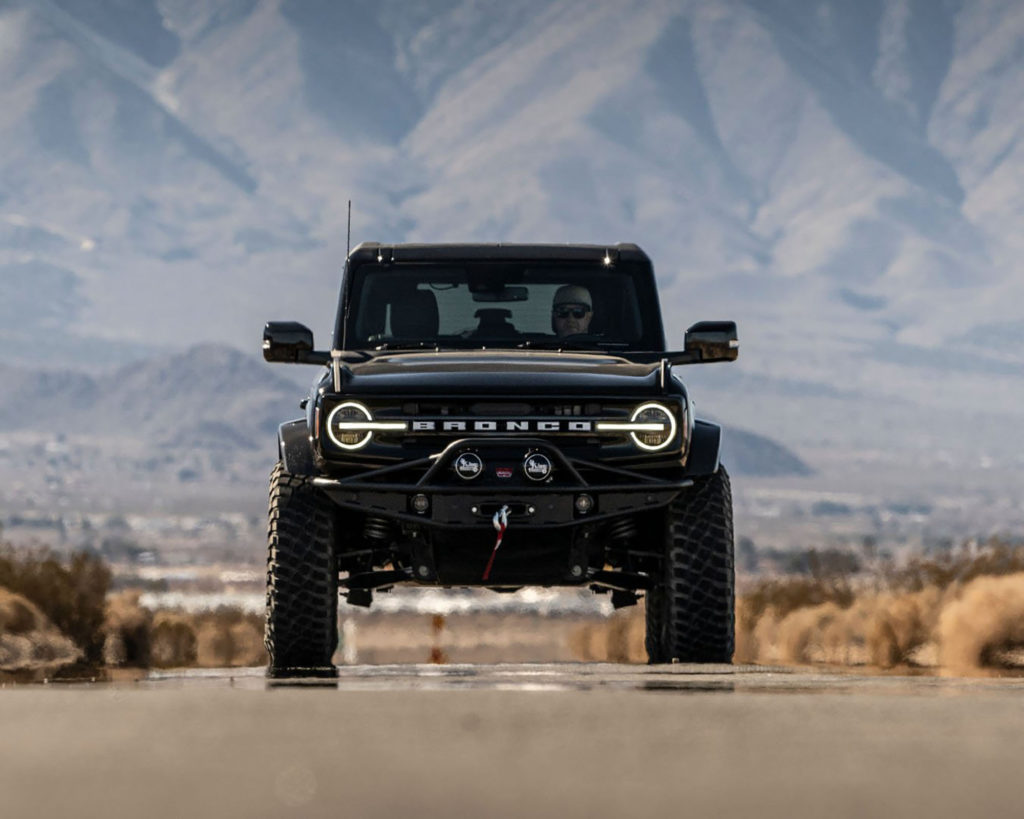 The King of the Hammers organization has teamed with motorsport accessory maker Fox and their Factory Performance Vehicle Development team to construct the built-up KOH Edition Broncos. Veteran racer Jason Scherer advised on the project and helped with suspension tuning.
The King of the Hammers ("KOH") race pits several classes of top-tier off-road machines against a pitiless and rock-strewn desert course in Johnson Valley, California, where sections include deep sand, mud, and silt, wide-open desert, and rig-tipping rock crawling. Competitors have to win Ultra4 races held in the US, Europe, Australia, or New Zealand to qualify for the penultimate California event, which sponsors say draws upwards of 80,000 offroading fans to the temporary community of Hammertown for a long week each January. The next iteration begins January 26th.
The laundry list of upgrades to the KOH Broncos includes an overhaul of the suspension system, which results in a 4-inch lift and includes full underbody armor, 37-inch BF Goodrich tires on 18-inch Vision wheels, Fox 2.5 Performance Elite shocks, BDS 4-inch PE coilovers, carbon-fiber fender flares, high-clearance steel bumpers and enough added lighting to be seen from space. A complete list of the goodies appears below.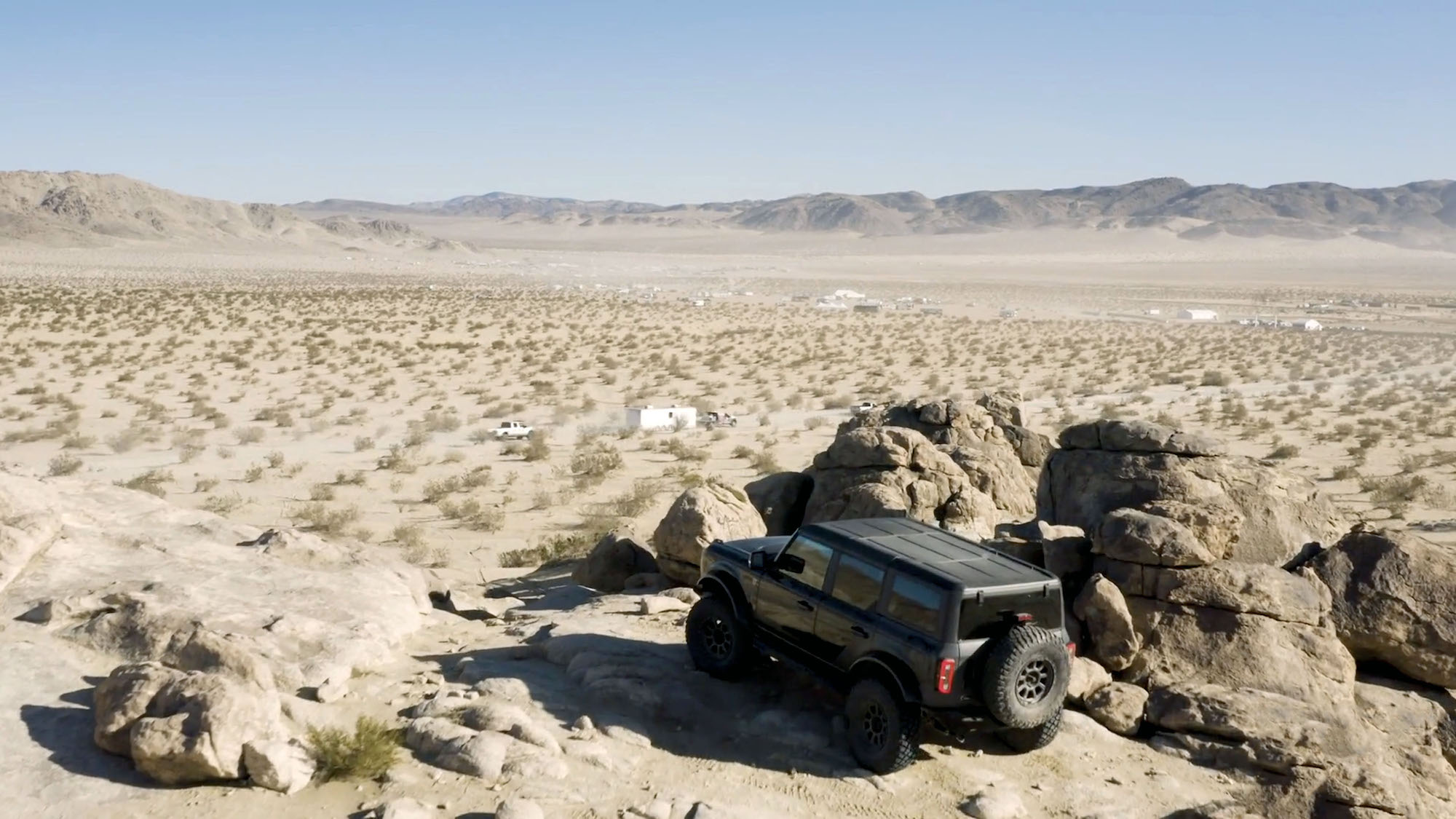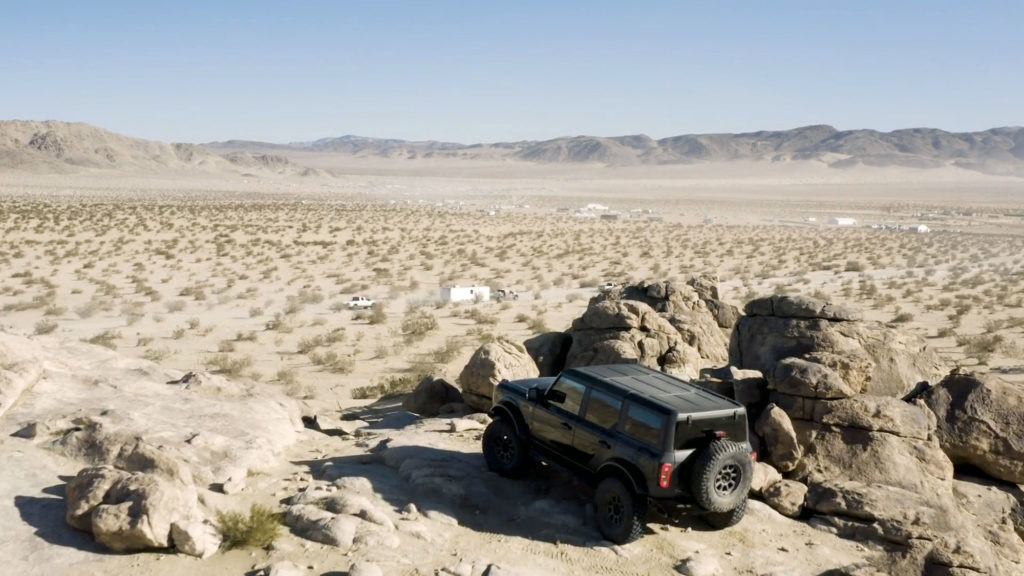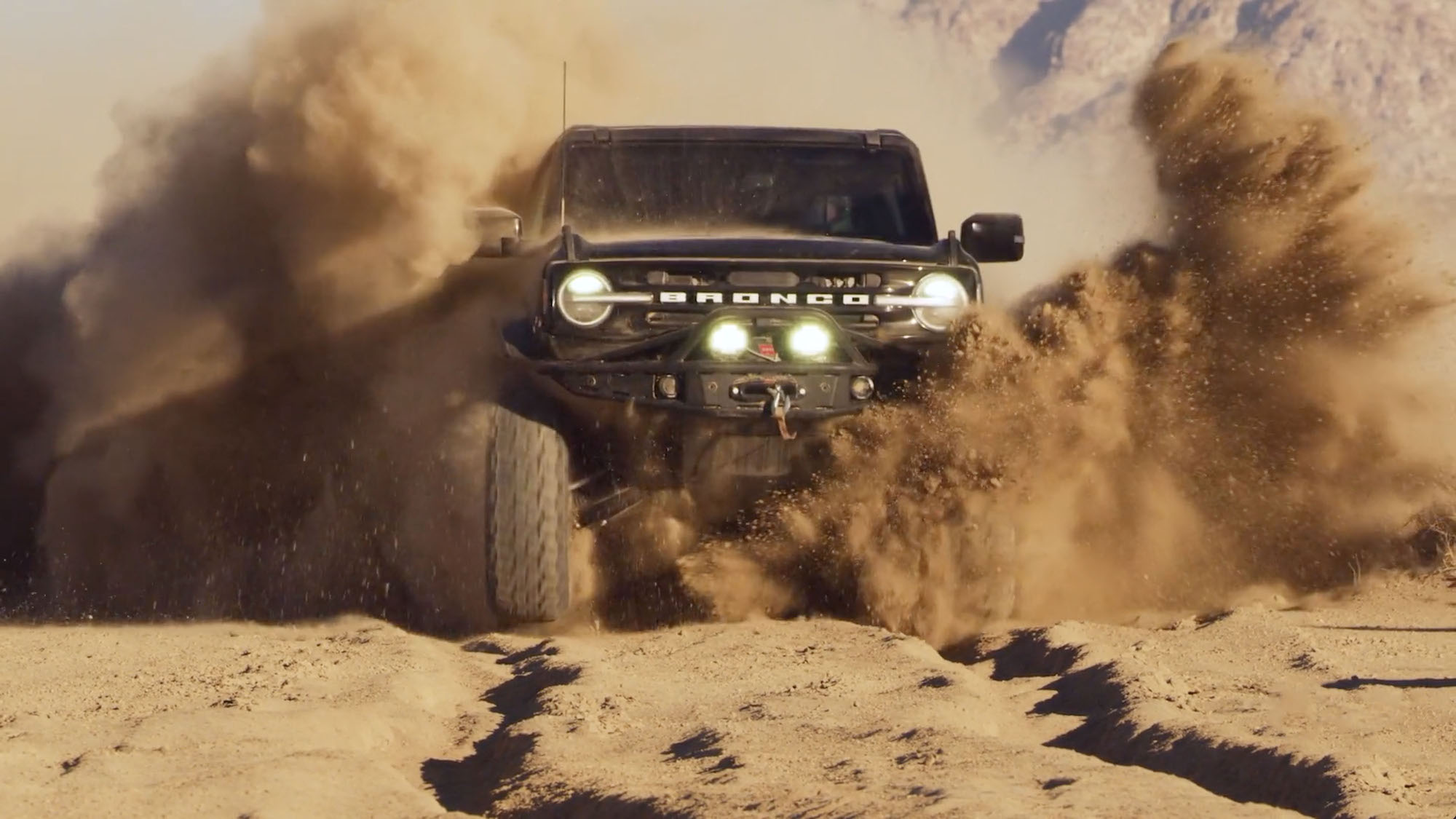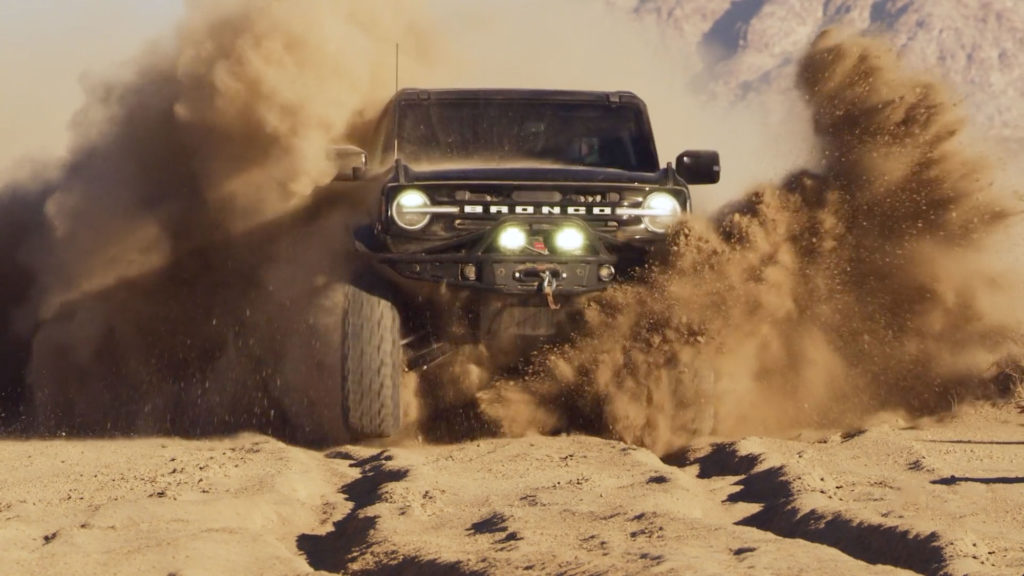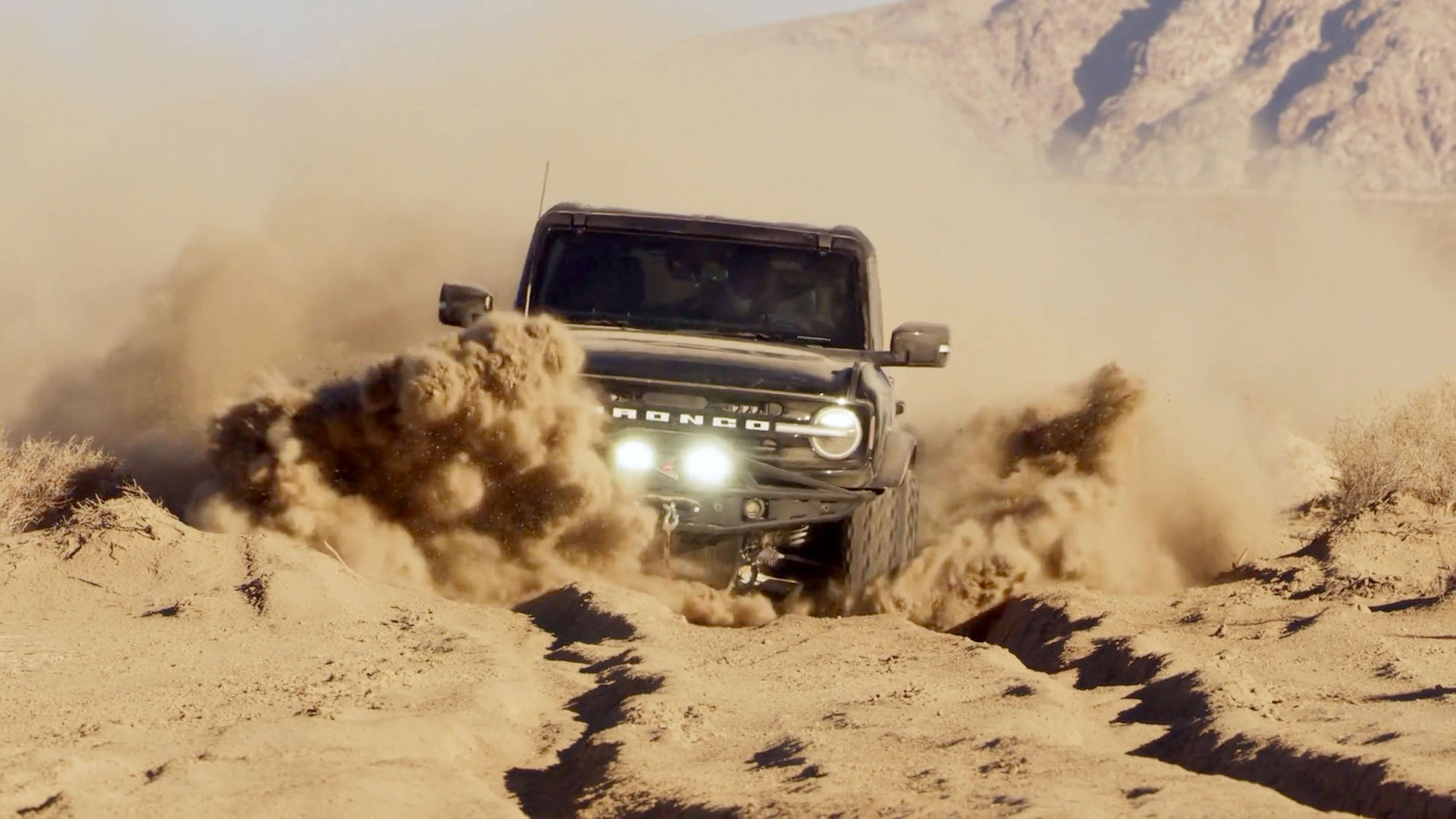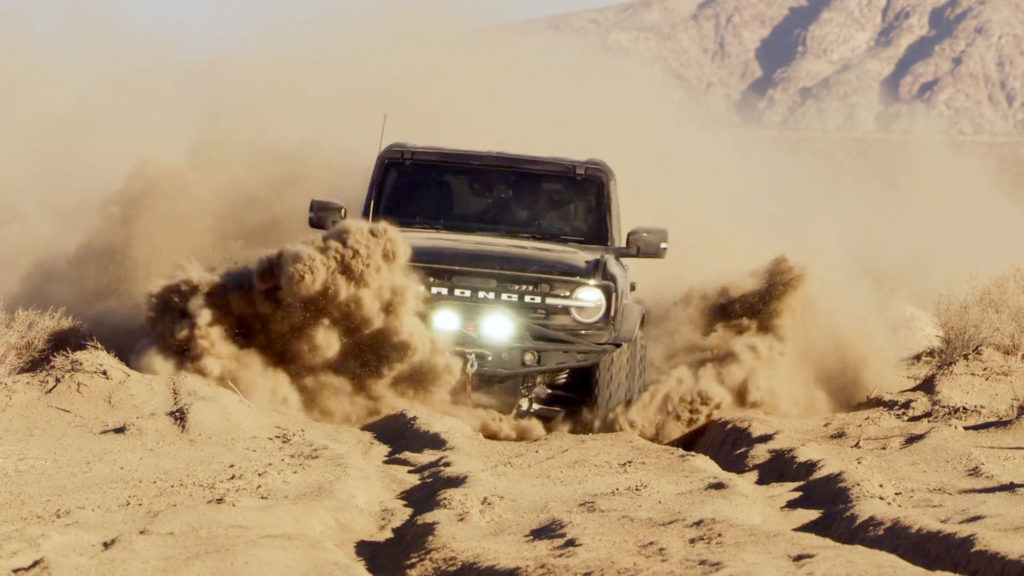 Despite all the changes, the KOH Edition Broncos will be sold through Ford dealerships and will include a three-year, 36,000-mile warranty and are DOT/FMVSS compliant. Also, the builders claim the KOH Broncos retain a civilized road ride and the usual Ford creature comforts.
Price? If you have to ask, just send them an email, and they'll get back to you.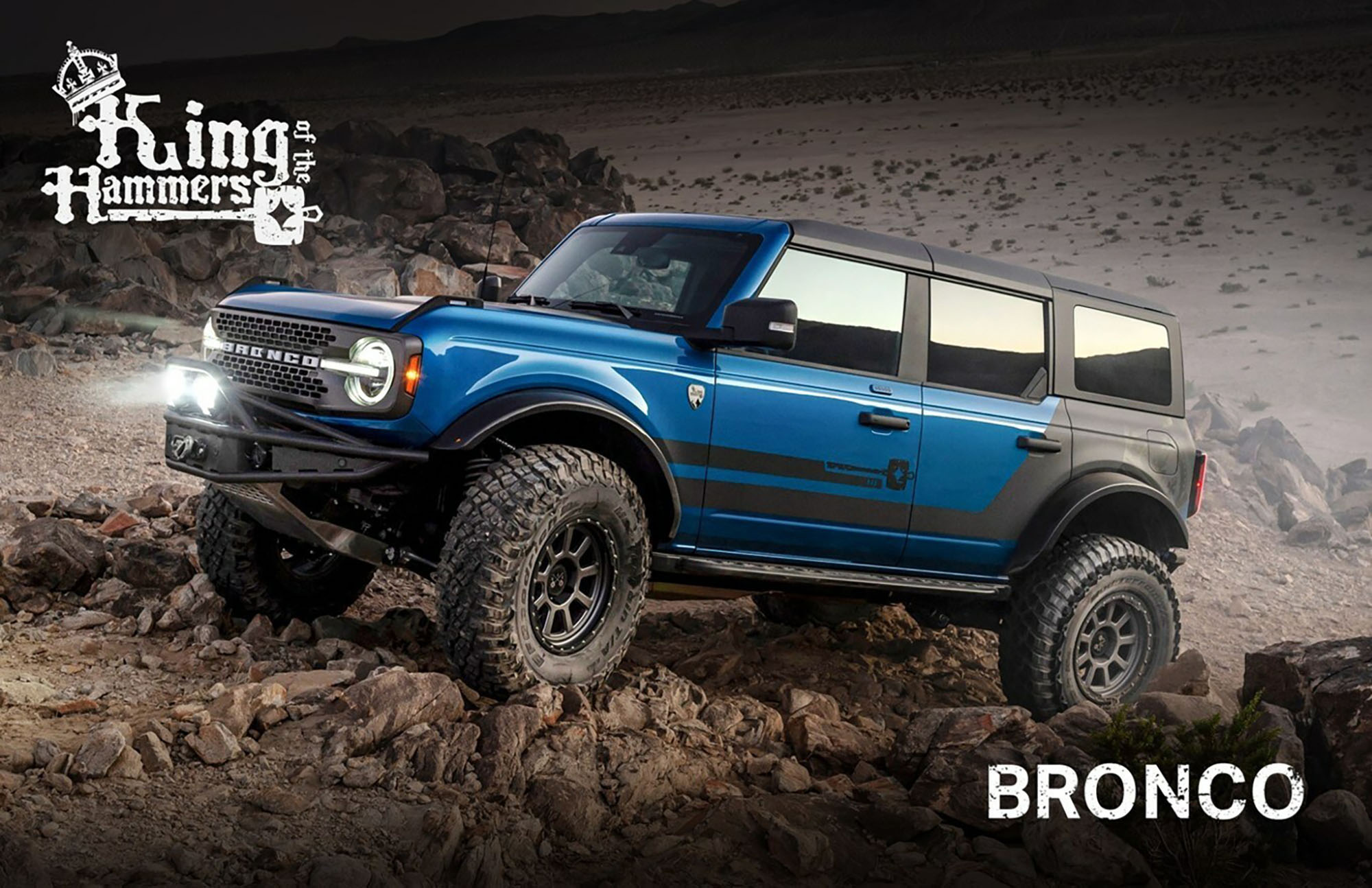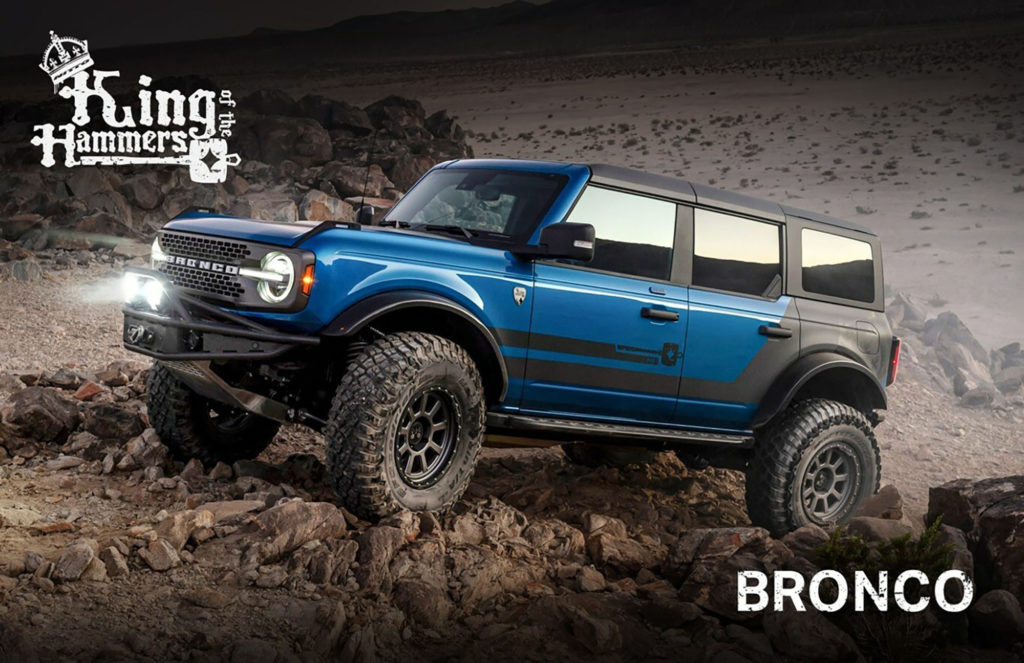 Features List according to the KOH site:
Fox 2.5 Performance Elite Shocks Exclusively Tuned by Jason Scherer
BDS 4" PE Coilover System
18" Satin Gray Black Ring Vision Ojos with Tire Lock Technology
37/12.50R18 BF Goodrich KM3 Tires
Full Under Body Skid Plate Armor
Powder Coated Front Bumper with LED Fog Lights
NACHO TM5 Combo White Lights
Powder Coated Rear Bumper and Tire Carrier
KOH Branded Rock Sliders
Carbon Fiber Fender Flares
White Rock Lights
Fully Equipped ARB Air Compressor System
Available Locker and Gear Upgrade for Broncos without Sasquatch Package
Available Hard Top
KOH Branded SpiderWebShade Bikini Top
KOH Branded SpiderWebShade Trailsac
Tool Roll Kit
KOH Edition Dash Badge
KOH Front Fender Badging
KOH Branded Seat Covers
KOH Graphics Package