We're back with some great overlanding gear to get your vehicle outfitted and your camp comfortable for some upcoming adventures. It won't be long before the days are longer, so now is the time to start planning upgrades and future routes.
CBI — 2022 – 2023 Tundra Covert Front Bumper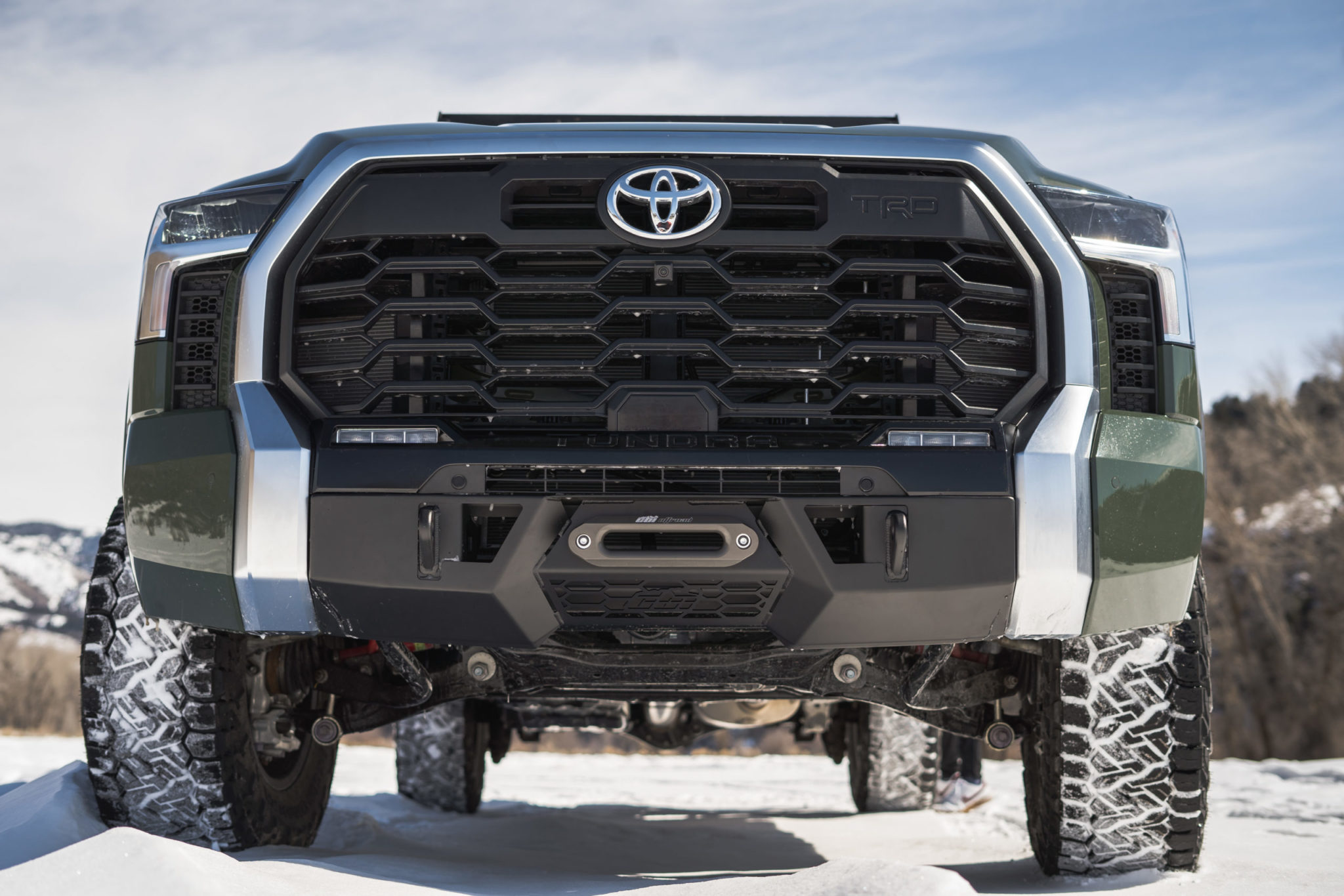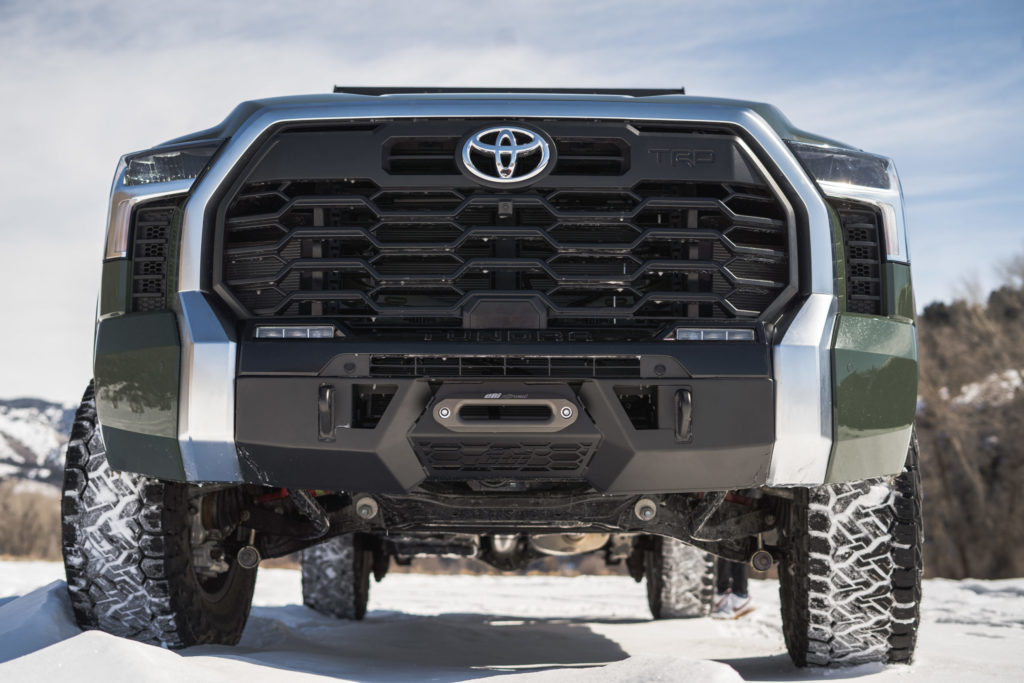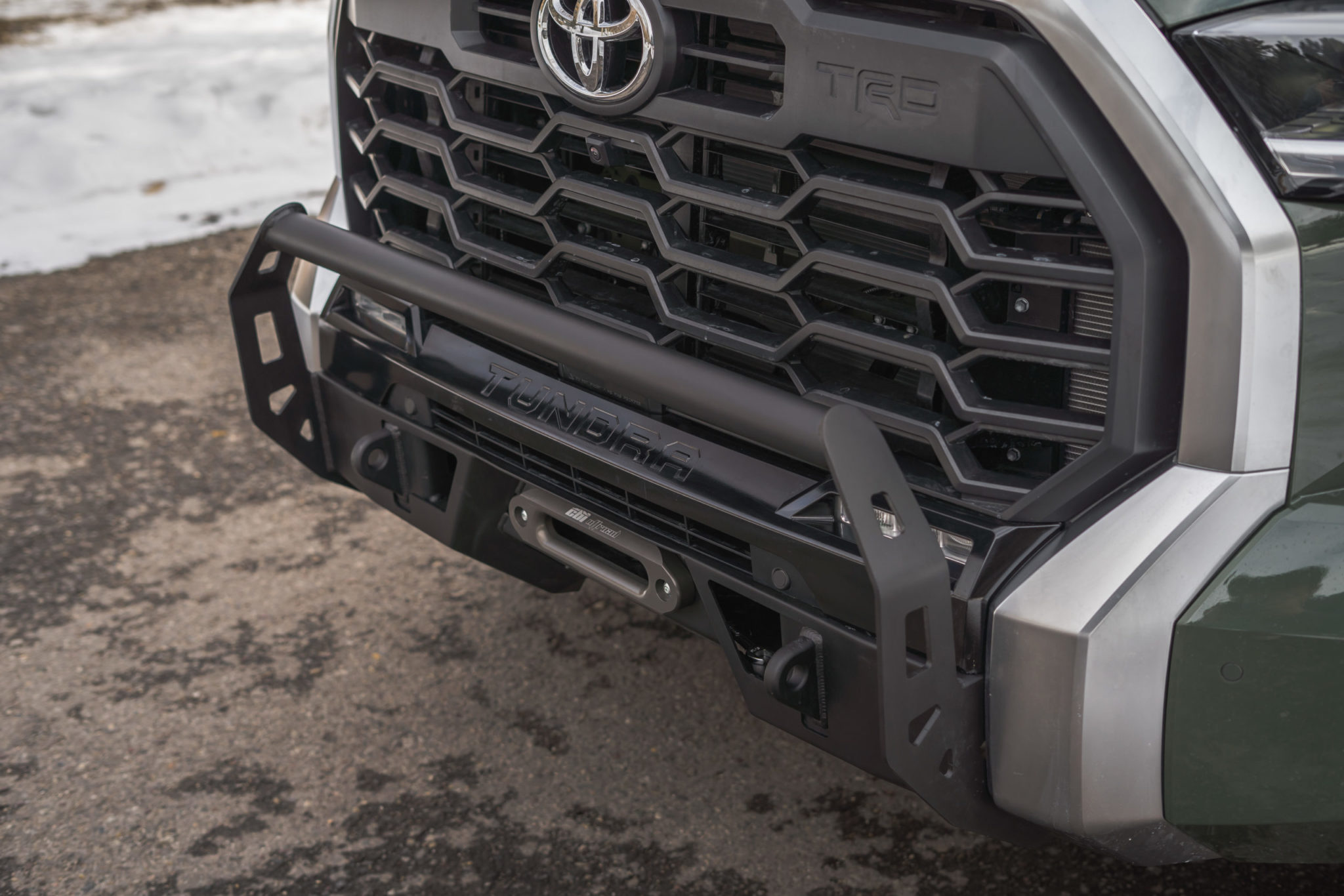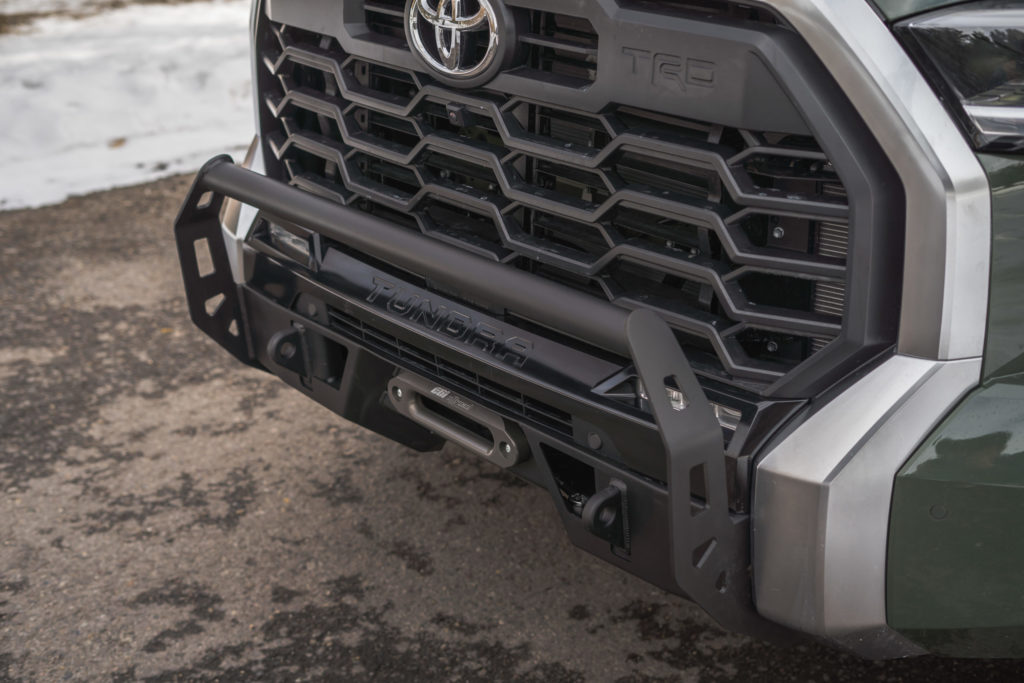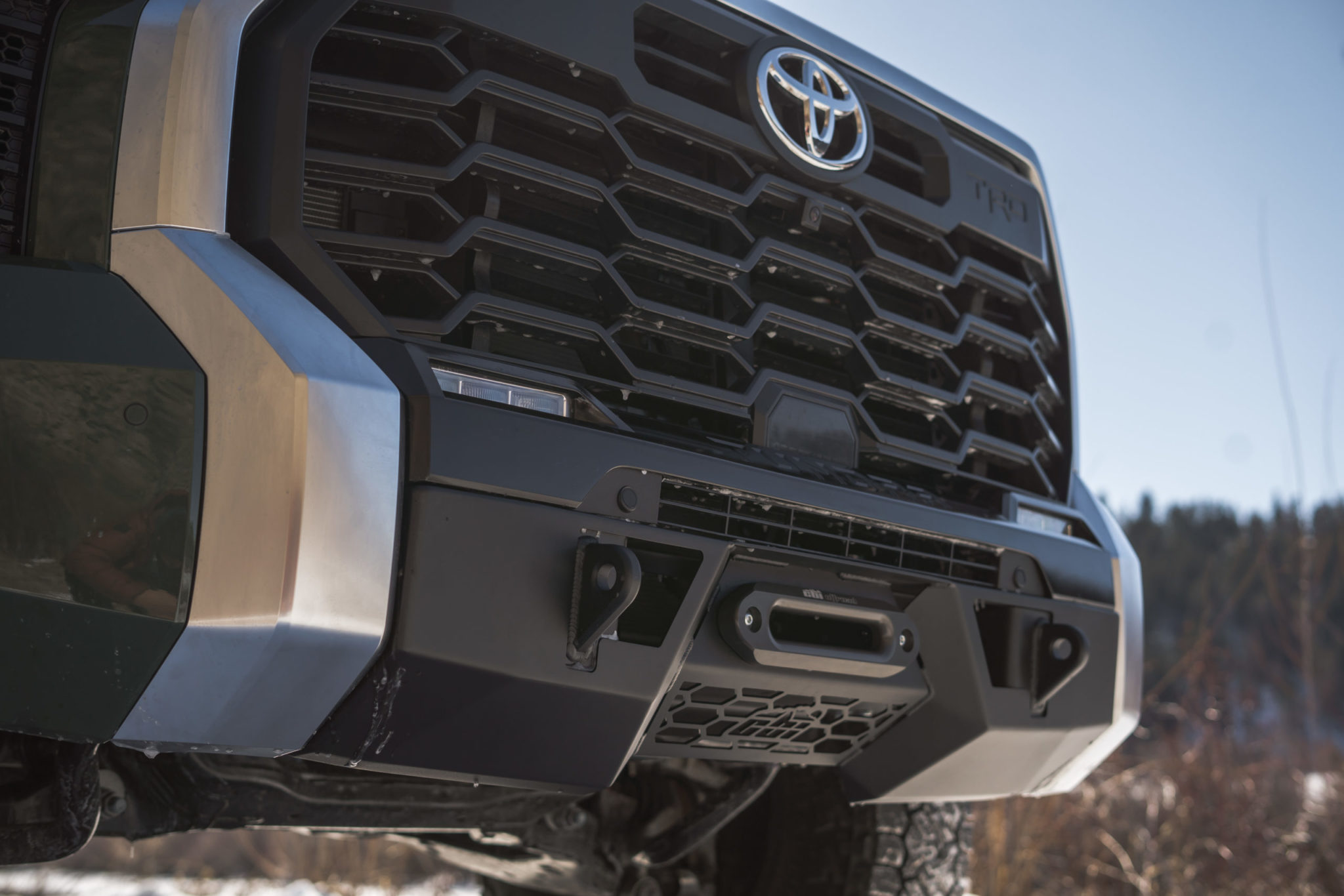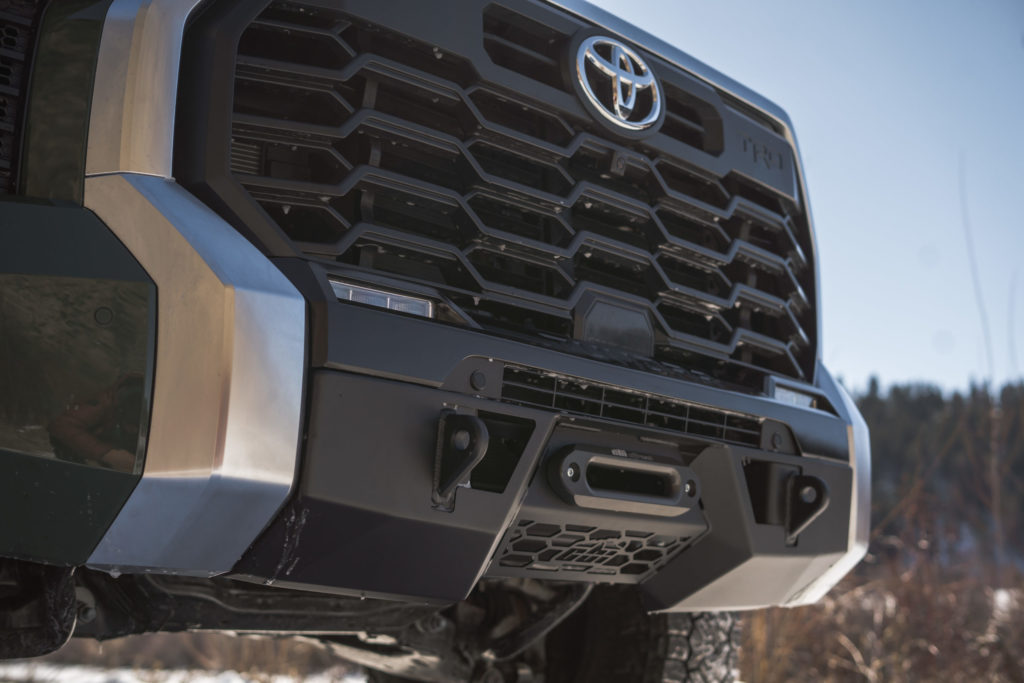 The CBI Offroad Fab Tundra Covert Front Bumper is the perfect addition to your build. Added functionality to your front end, all while still following the factory lines, makes this a must-have for Tundra owners.
As soon as the redesign for the 2022 Tundra was released, the team over at CBI Offroad Fab got to work designing a bumper that was fit for such an epic truck. The Tundra Covert Bumper is the result, and it is jam-packed with features. The bumper is made of high-grade steel to ensure that it can stand up to the toughest environments and deliver you countless adventures. It also features a one-of-kind winch tray to allow for easy installation and mounting of a 12,000 lb winch. The recovery options don't stop there, though; the bumper also comes with two frame-mounted d-rings, so you will never find yourself in a situation you can't get out of.
We all have different tastes and ideas for how we want our builds to turn out, and CBI planned for that. A bolt-on bull bar can also be ordered with the bumper to change up the look of your front end. The bumper also comes with integrated mounts to hold a 20-inch light bar that will allow you to light up even the darkest nights on the trail. 
Modifying your truck can be a bit intimidating, but the engineers at CBI Offroad Fab have made it as simple as possible. The Covert bumper features a unique two-piece design that allows for easy installation with minimal trimming to the front end.
The result of all this is a bumper that is a perfect complement to the Tundra and to whatever overlanding lifestyle you choose.
MSRP: Starting at $1,000
EGR — RollTrac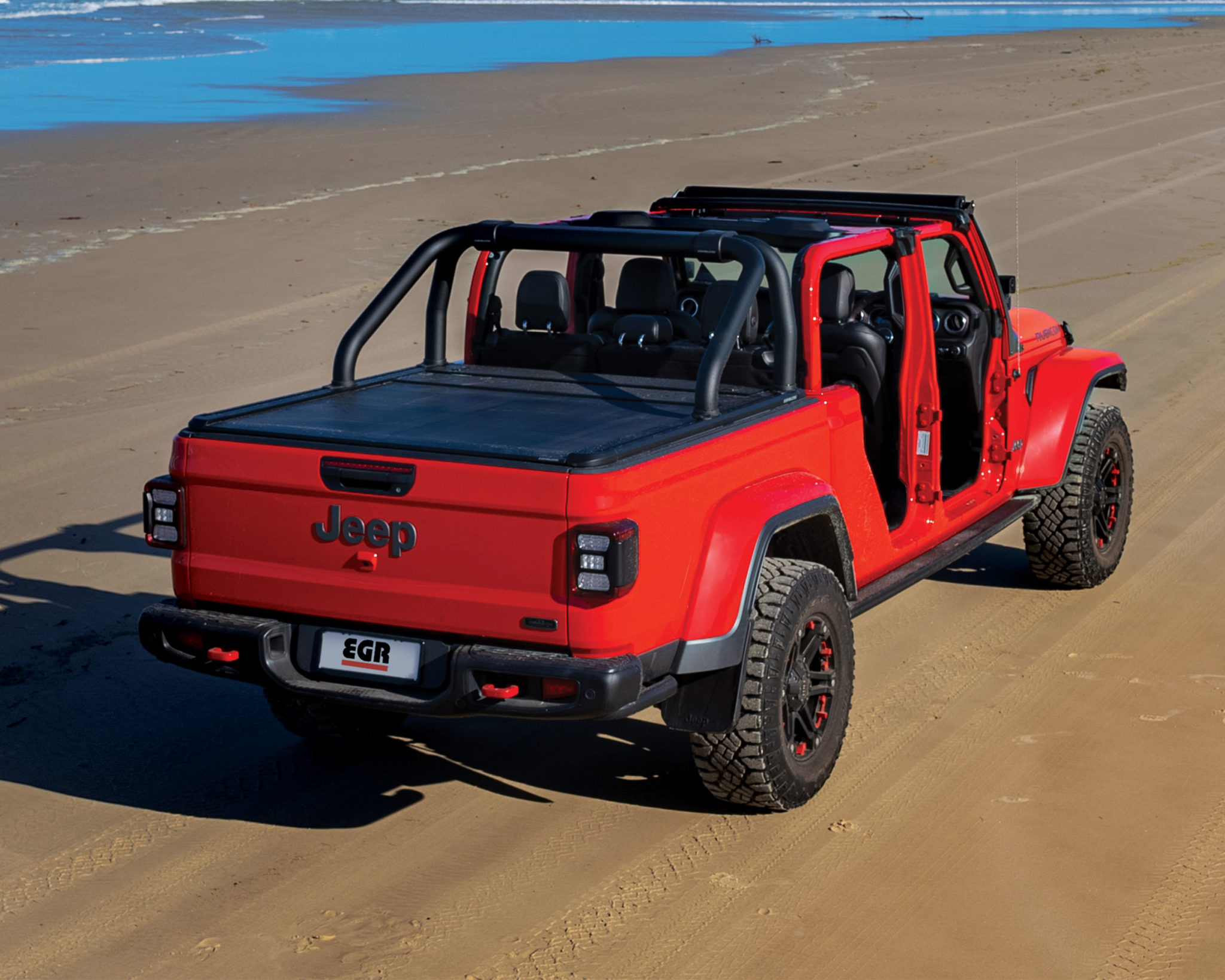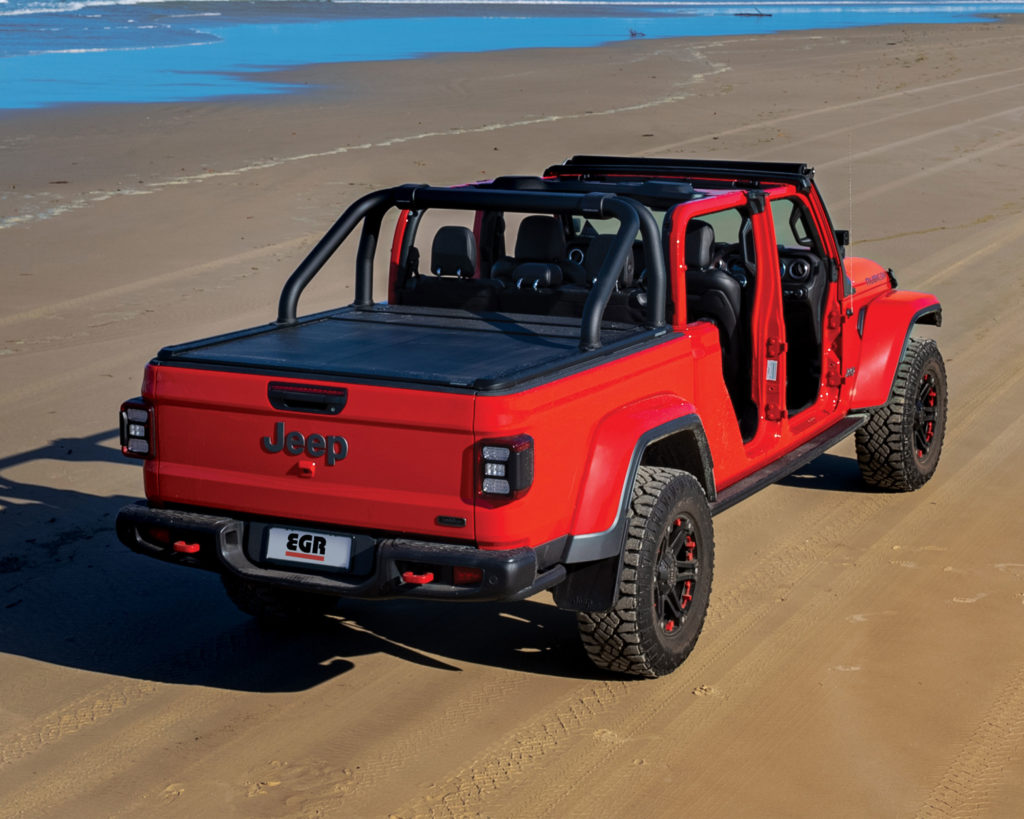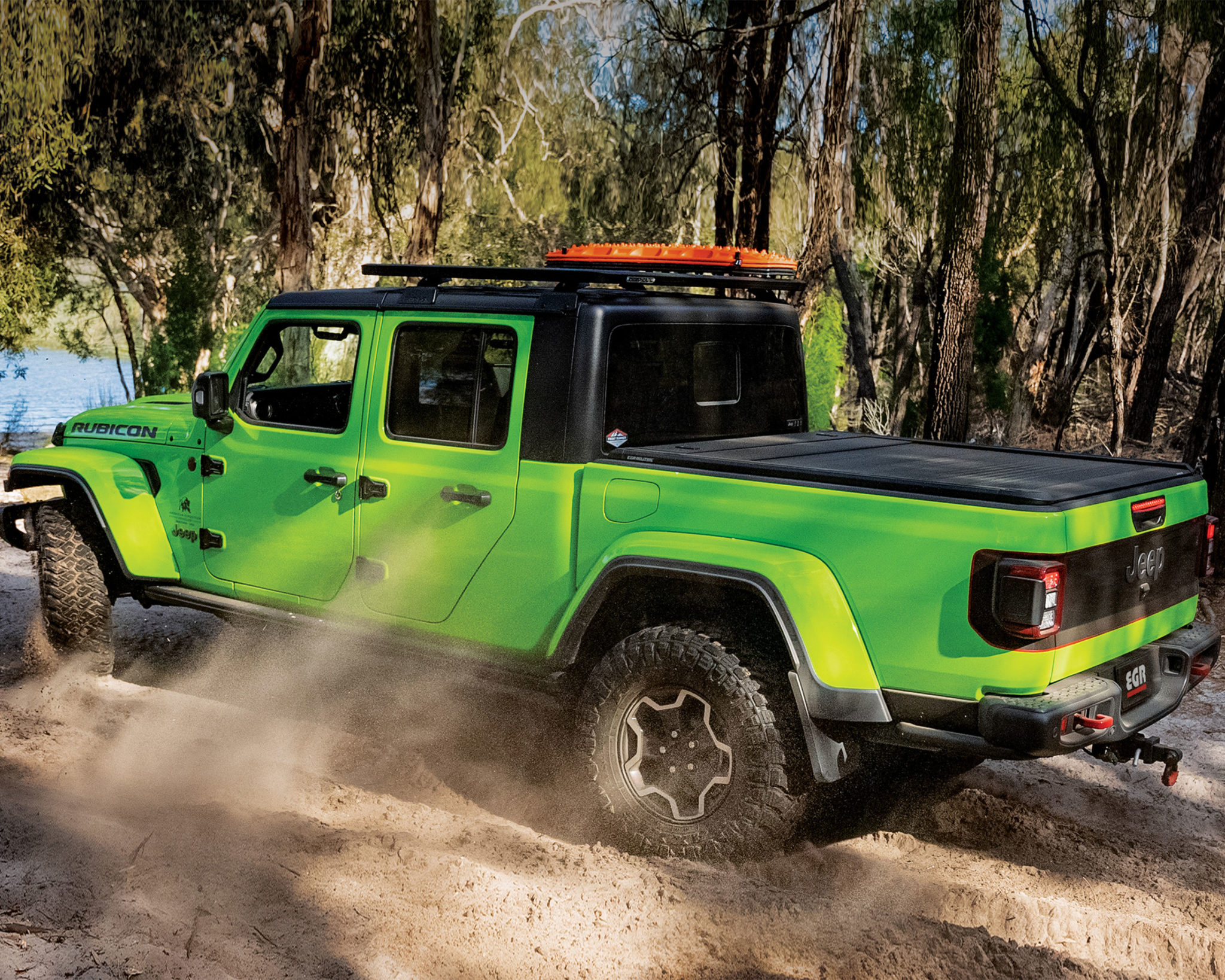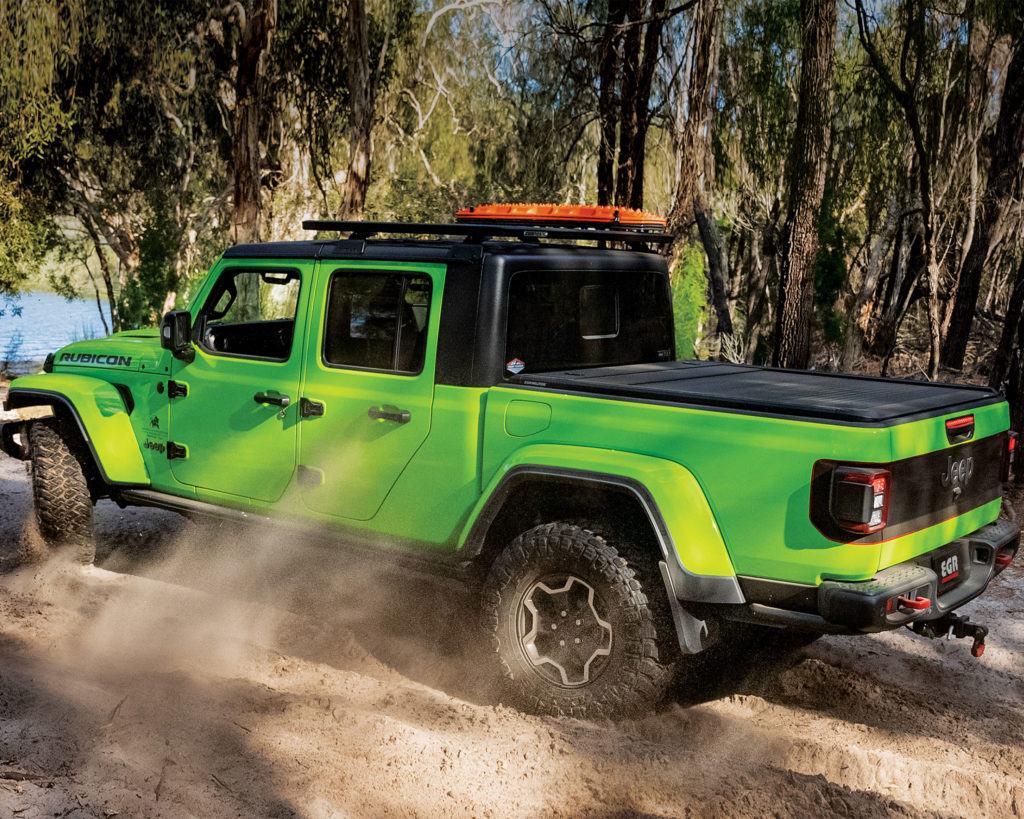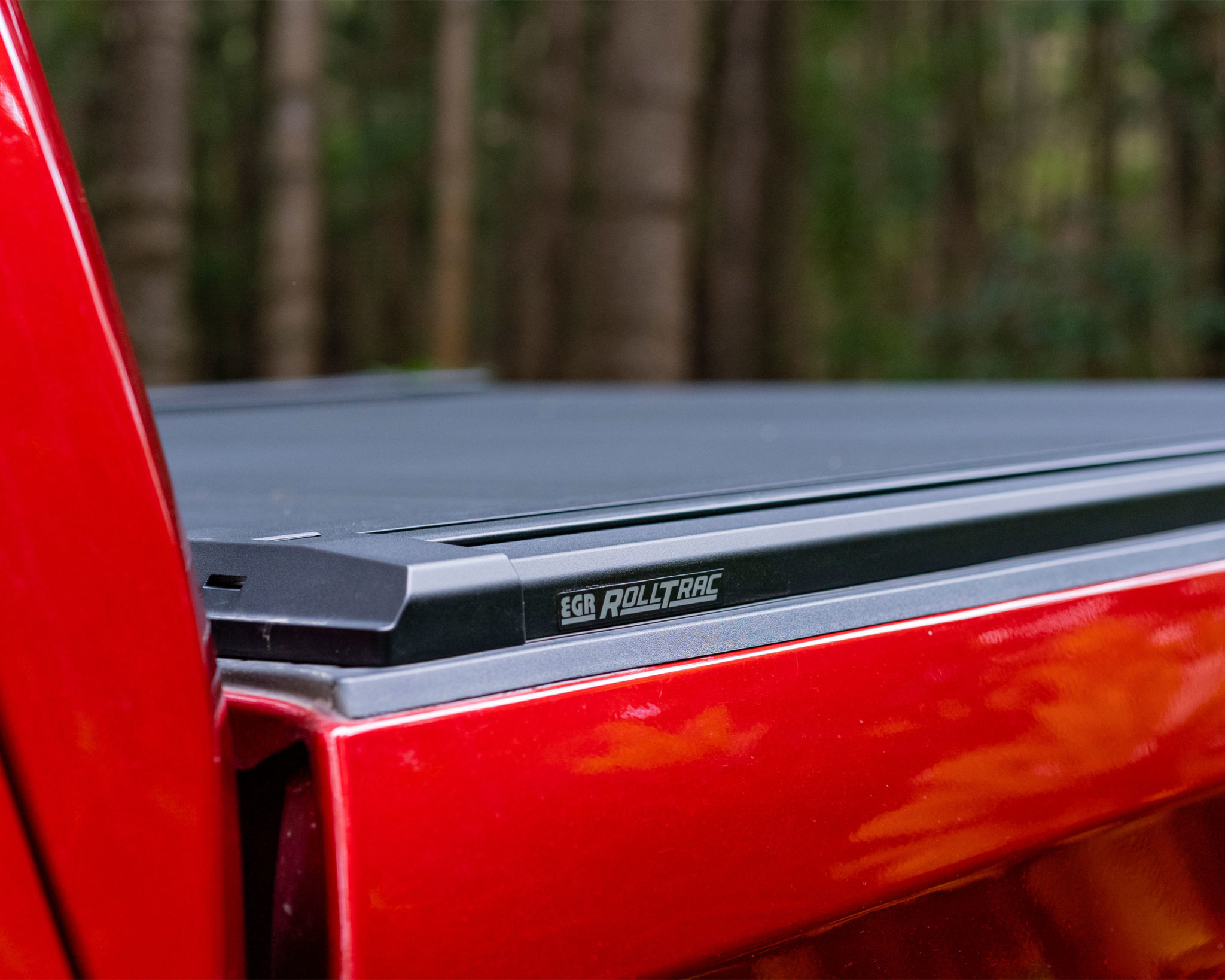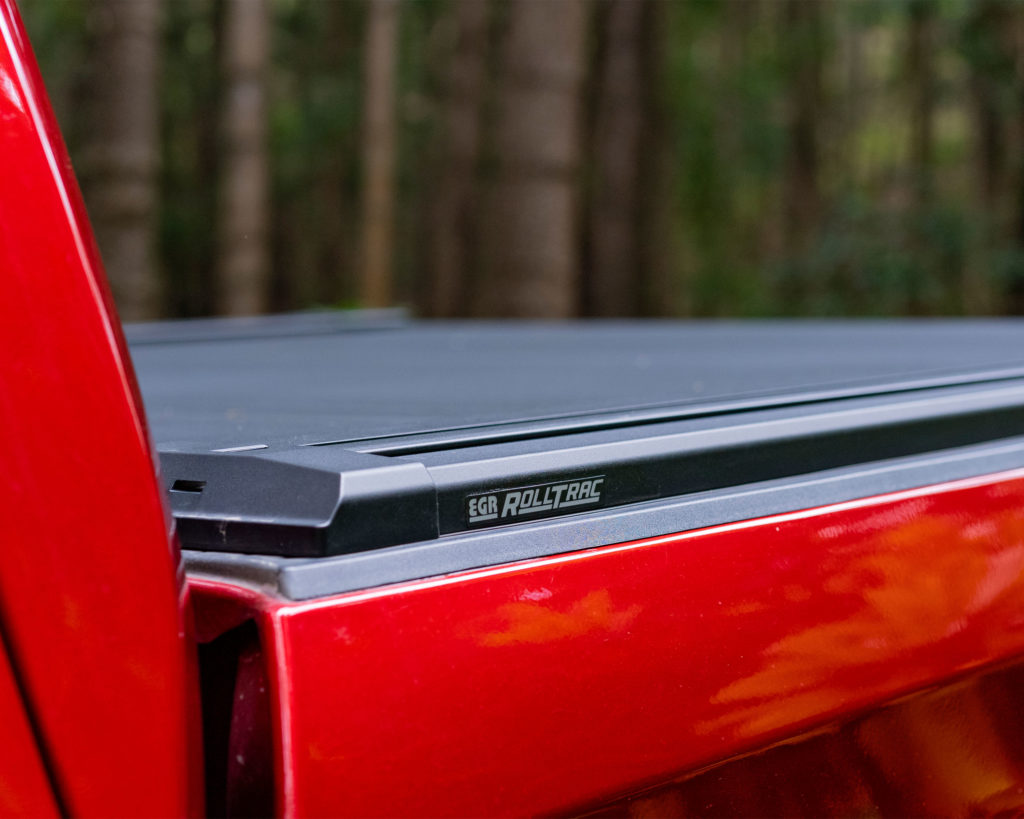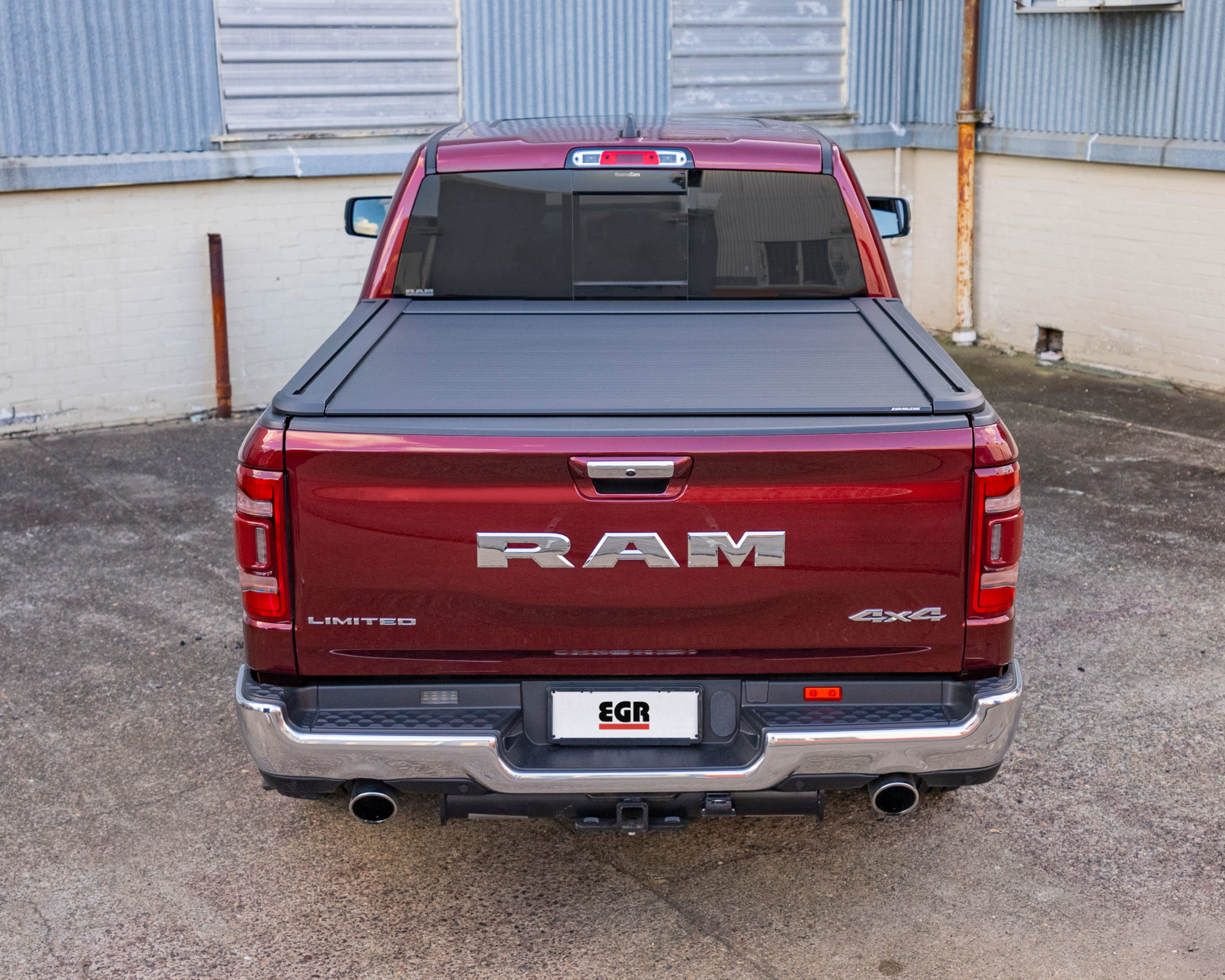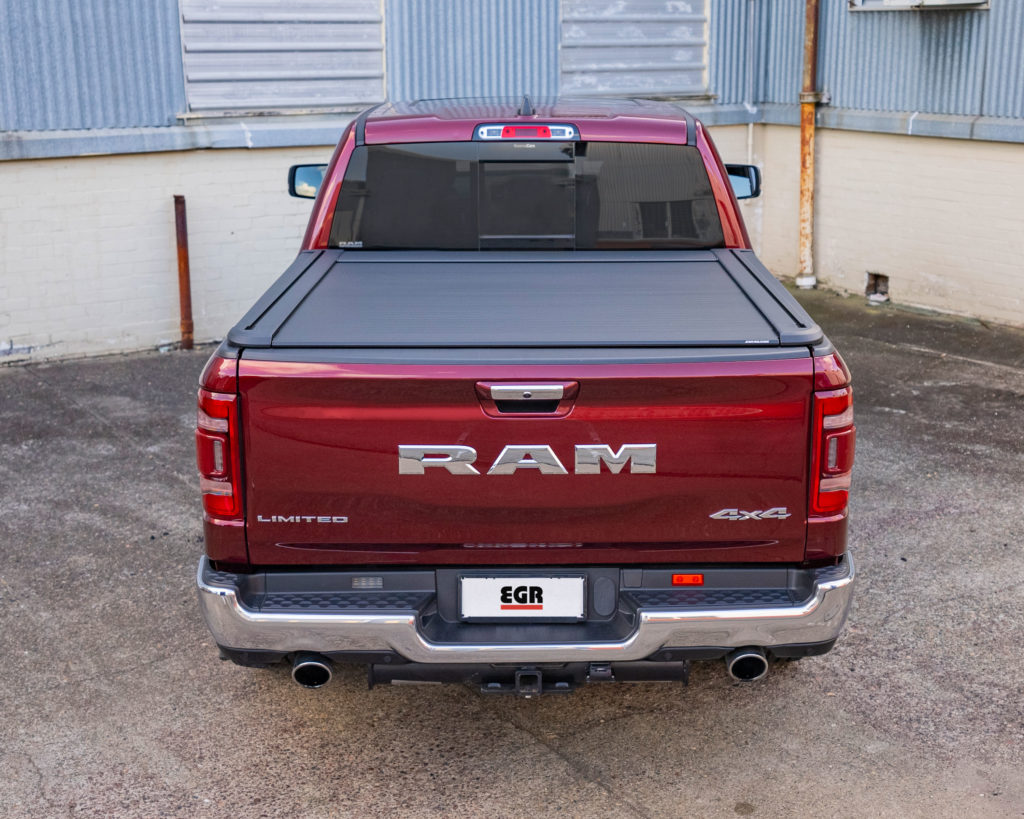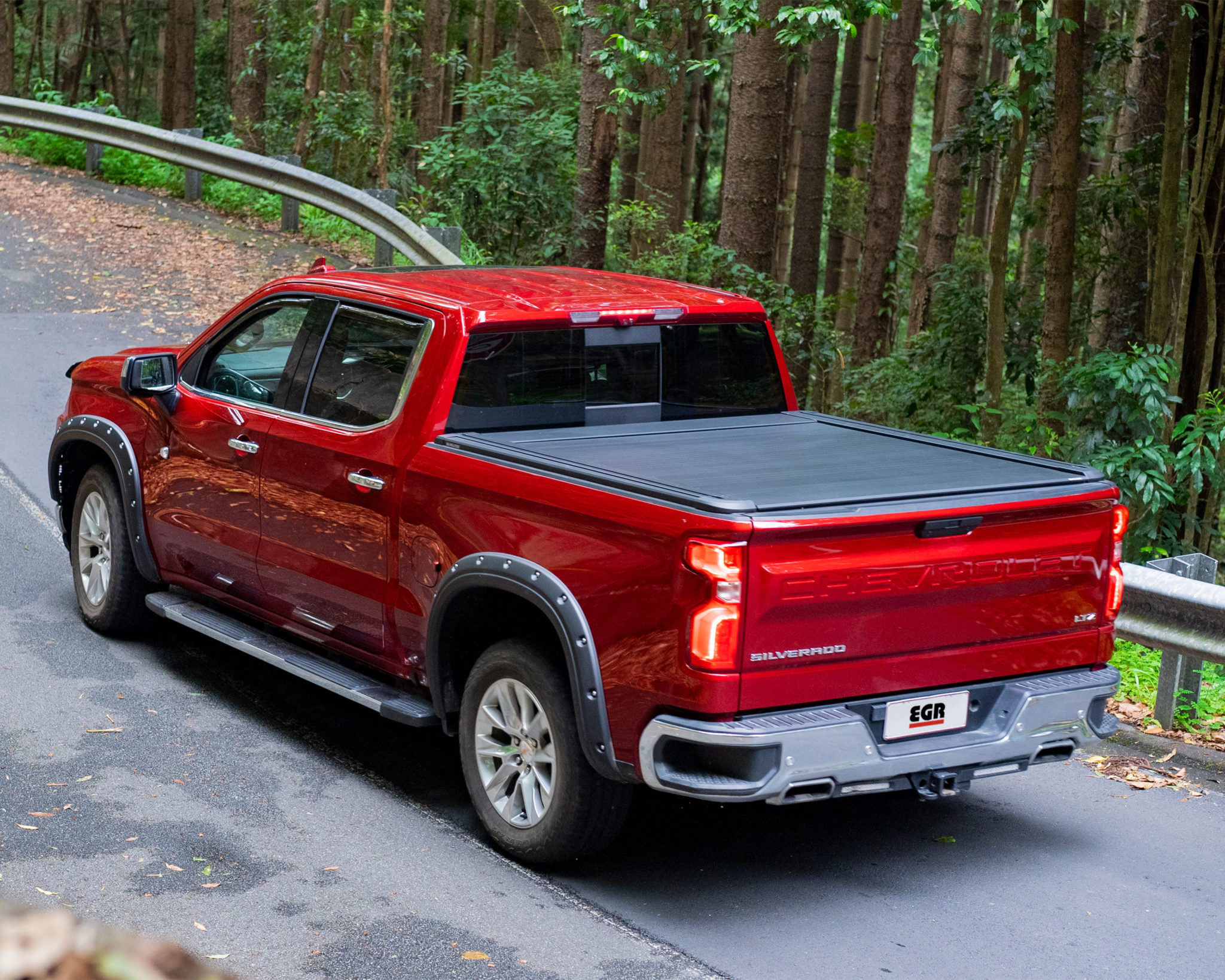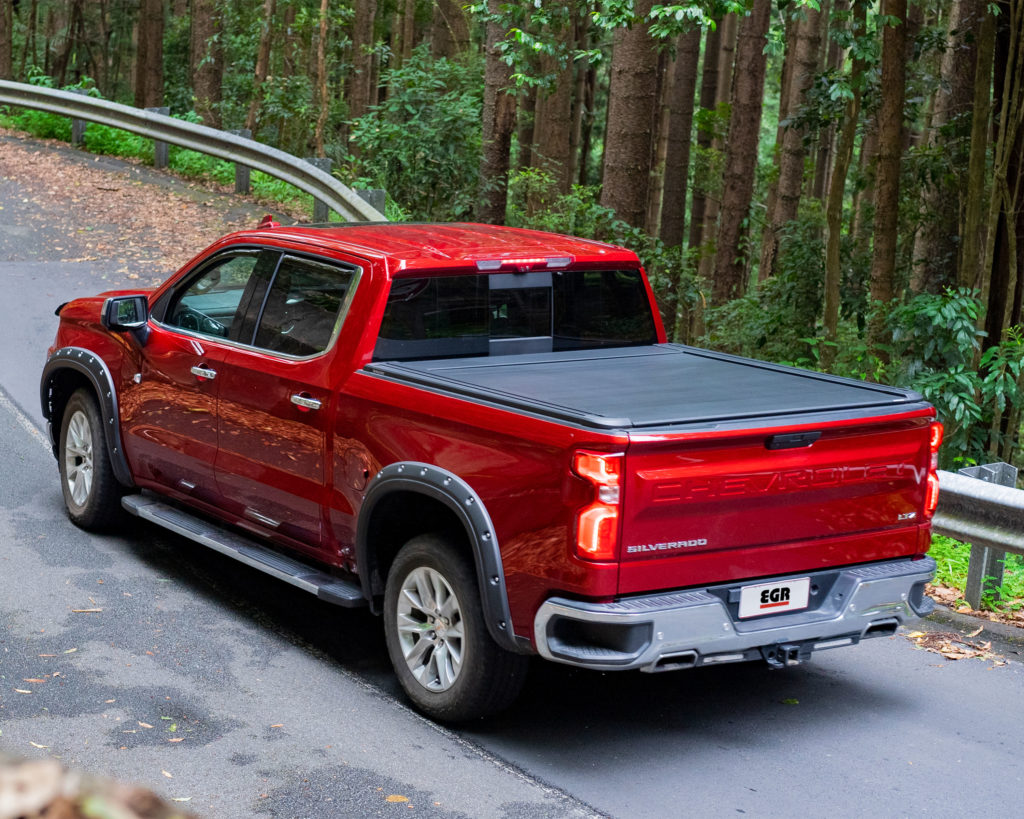 The EGR RollTrac Bed Cover is the ultimate retractable cover on the market for your Ford F150, Ram 1500, Chevy/GMC 1500, or Jeep Gladiator. Available in electric and manual, this cover has superior water management that will keep your valuables dry and an anti-pinch feature to protect your cargo and loved ones. EGR offers one of the smallest canisters available for maximum bed storage, and built into the rails is an accessory T-slot to manage more cargo. The EGR RollTrac install includes heavy-duty brackets to support all the major rack brands and keep them attached to your truck. 
EGR is a worldwide manufacturer of exterior accessories for trucks and SUVs. They build O.E. quality products that you know well but never knew who built them. EGR also sells its high-quality product directly to consumers and through accessory stores around the U.S. and Canada.
EGR USA is proud to be a U.S. manufacturer and believes in building the best products possible for our OEM and aftermarket customers. EGR holds their employees to the highest standards when manufacturing and believes in a customer first approach when it comes to customer service. If you haven't gotten to know EGR, it's about time to get to know the world's best manufacturer of truck and SUV exterior products. 
MSRP: Starting at $1,250
Guzzle H20 — Stream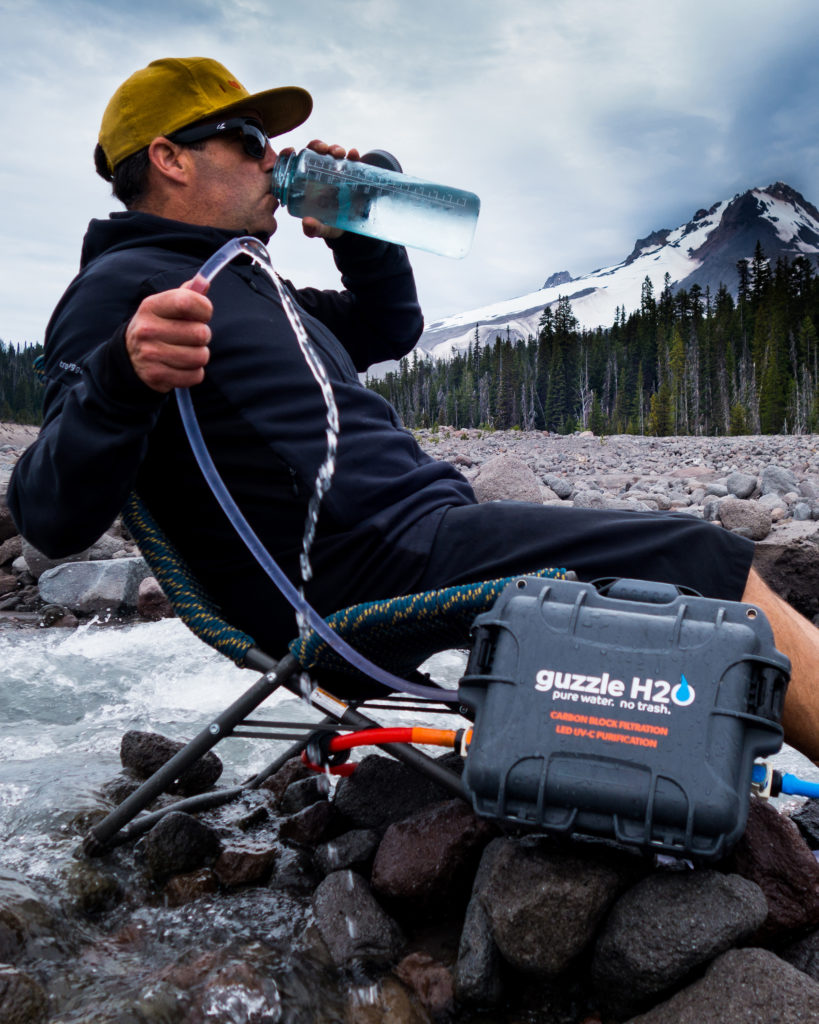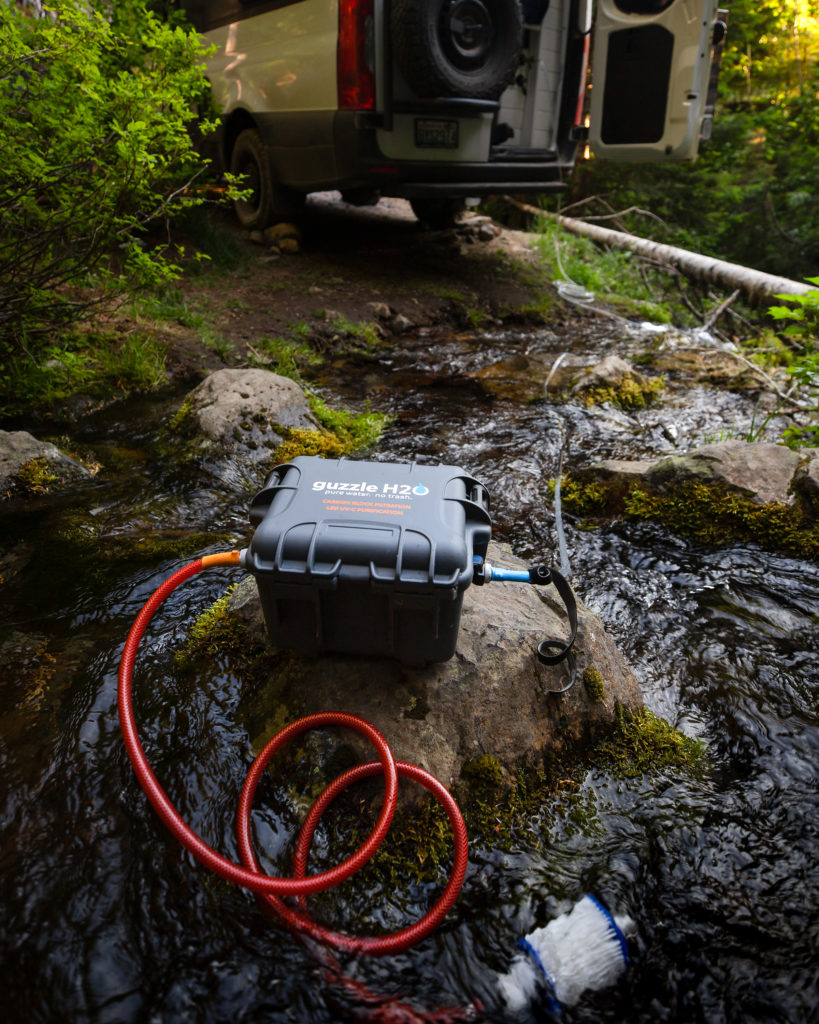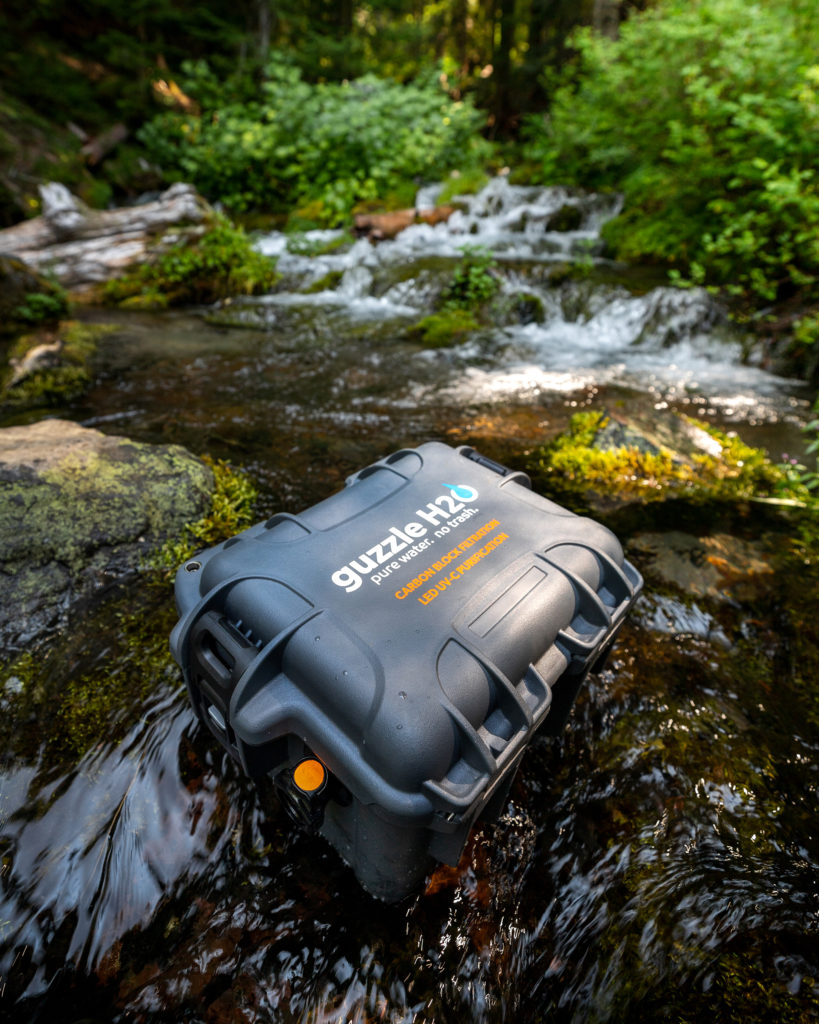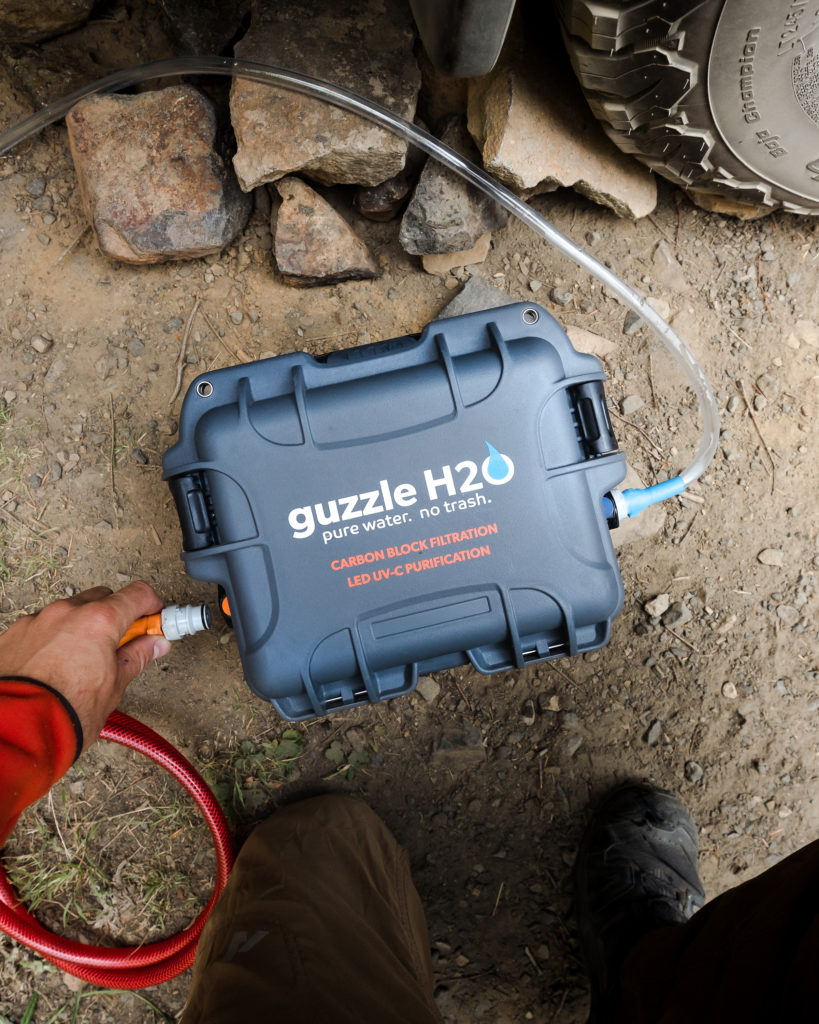 First introduced at Overland Expo in 2018, the Stream from Guzzle H2O has won the trust of overlanders as the best in the category of powered, high-volume water purification devices. The Stream leverages the well-tested technologies of U.V. purification and carbon filtration in a ruggedized package for the overland traveler. LED UV-C unlocks the ability to quickly treat water from any freshwater source with a hefty dose of bug-killing rays. Paired with a sediment pre-filter to remove crunchie contaminants, as well as a solid-activated 0.5-micron carbon block filter to remove chemicals, the Stream covers the full range of drinking water issues that could cause an overlander anxiety in the backcountry or traveling the world. And it works fast, so you can get onto the adventure. No pumping by hand, adding chemicals or waiting for water to percolate through gravity filters.
The Guzzle H2O Stream will treat up to 35 gallons of water on a charge of its built-in LiFePO4 battery, inactivating 99.99% of bacteria, protozoa, and viruses. It pumps, filters, and purifies water at 0.75 gallons per minute, allowing for the quick filling of large containers or onboard water tanks. The carbon filter removes sediment and microplastics and adsorbs a wide range of chemicals, including chlorine, VOCs, metals, and NSF 41 emerging chemicals. Carbon block is also very effective at improving the taste of drinking water. If you are in a remote village or campground that has water on tap, you can use the Stream as an inline filter to make sure your drinking water supply stays clean.
The Stream is built in the USA and features a supporting ecosystem of accessories to tailor the system to your specific adventure vehicle needs. The LED UV element is maintenance-free, and the carbon filter lasts for 1000 gallons or six months.
MSRP: $1,195
Method Race Wheels — Bead Grip Technology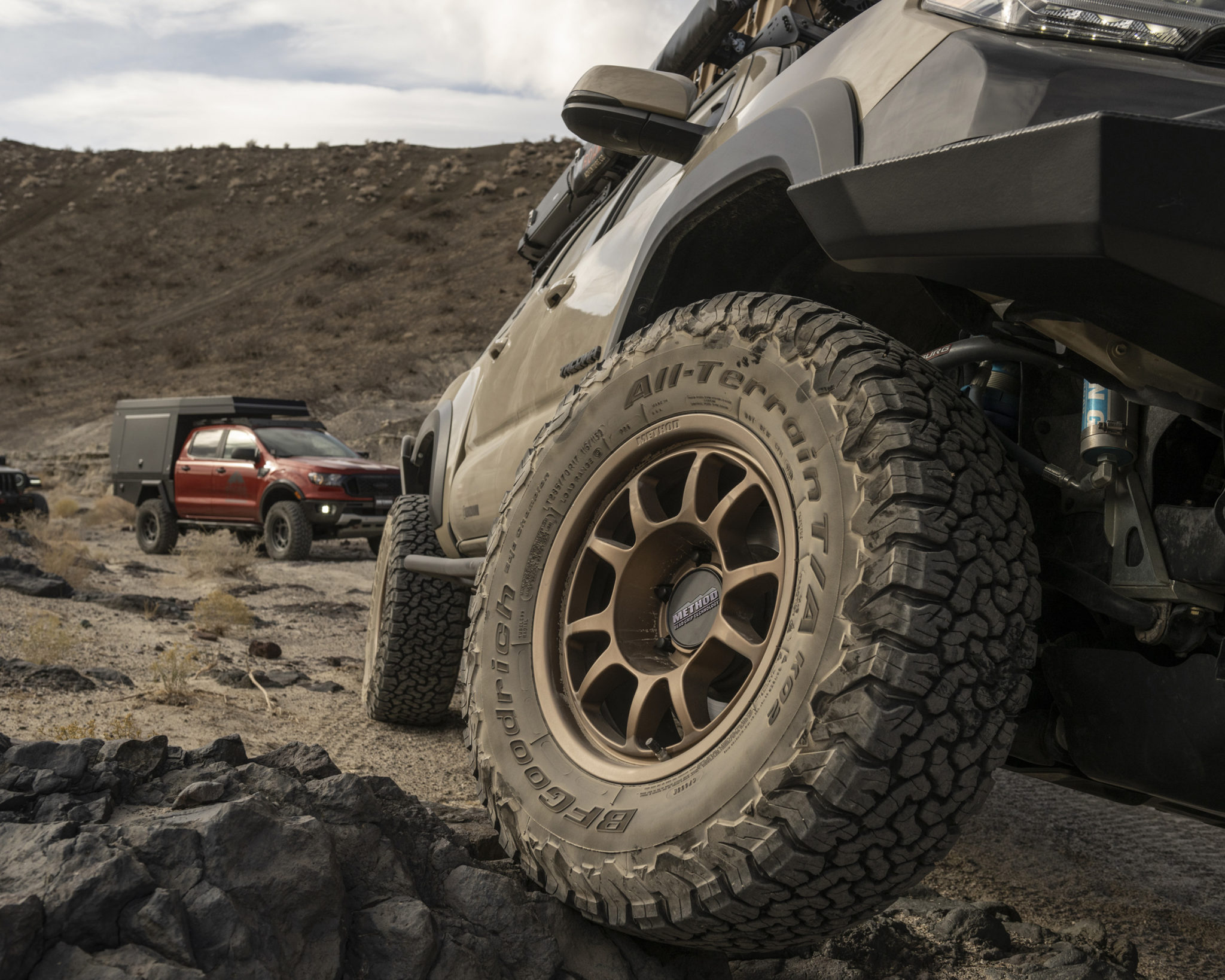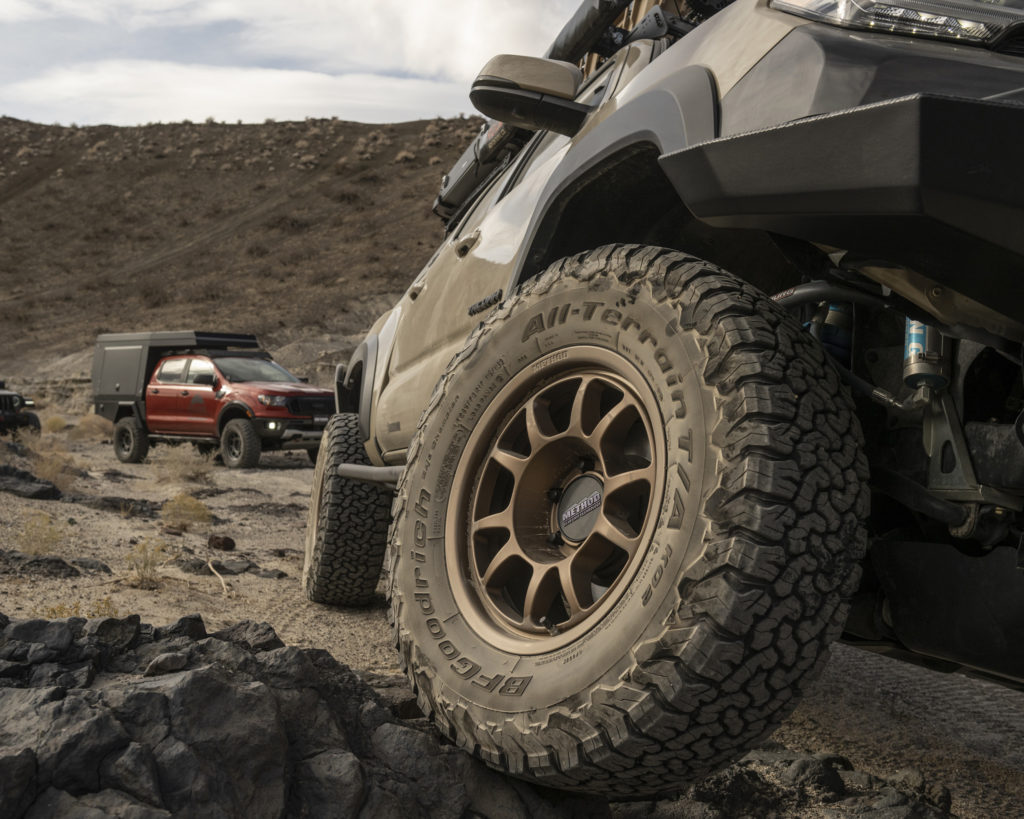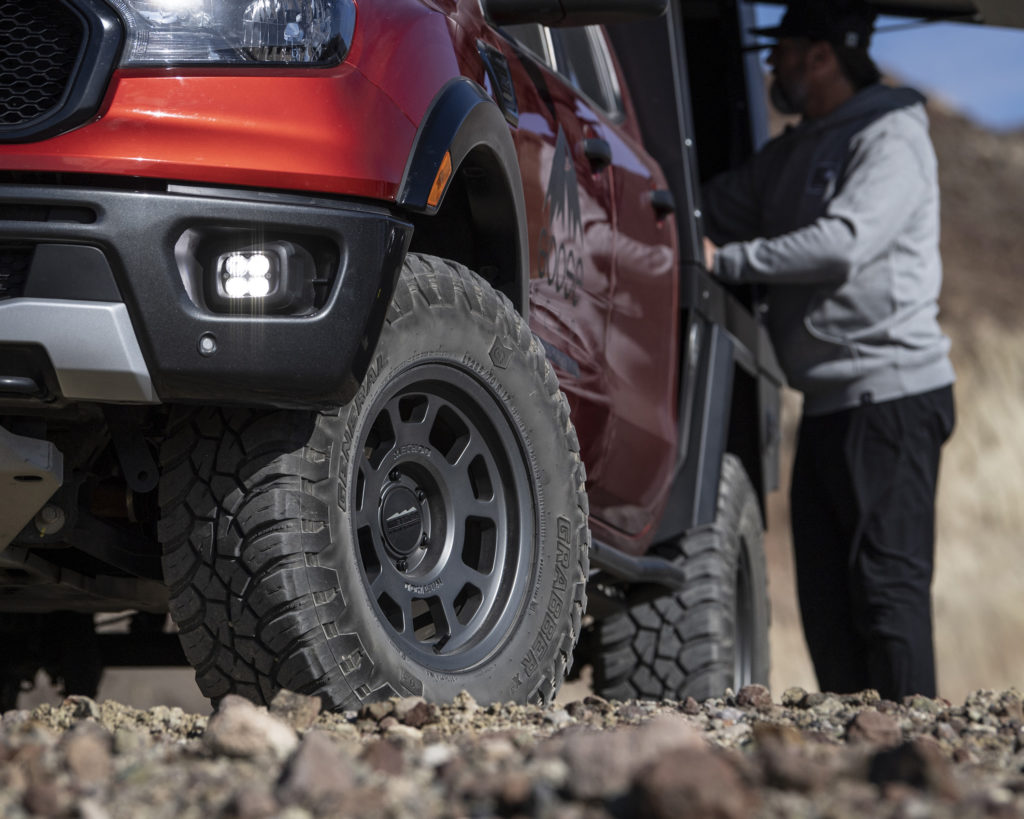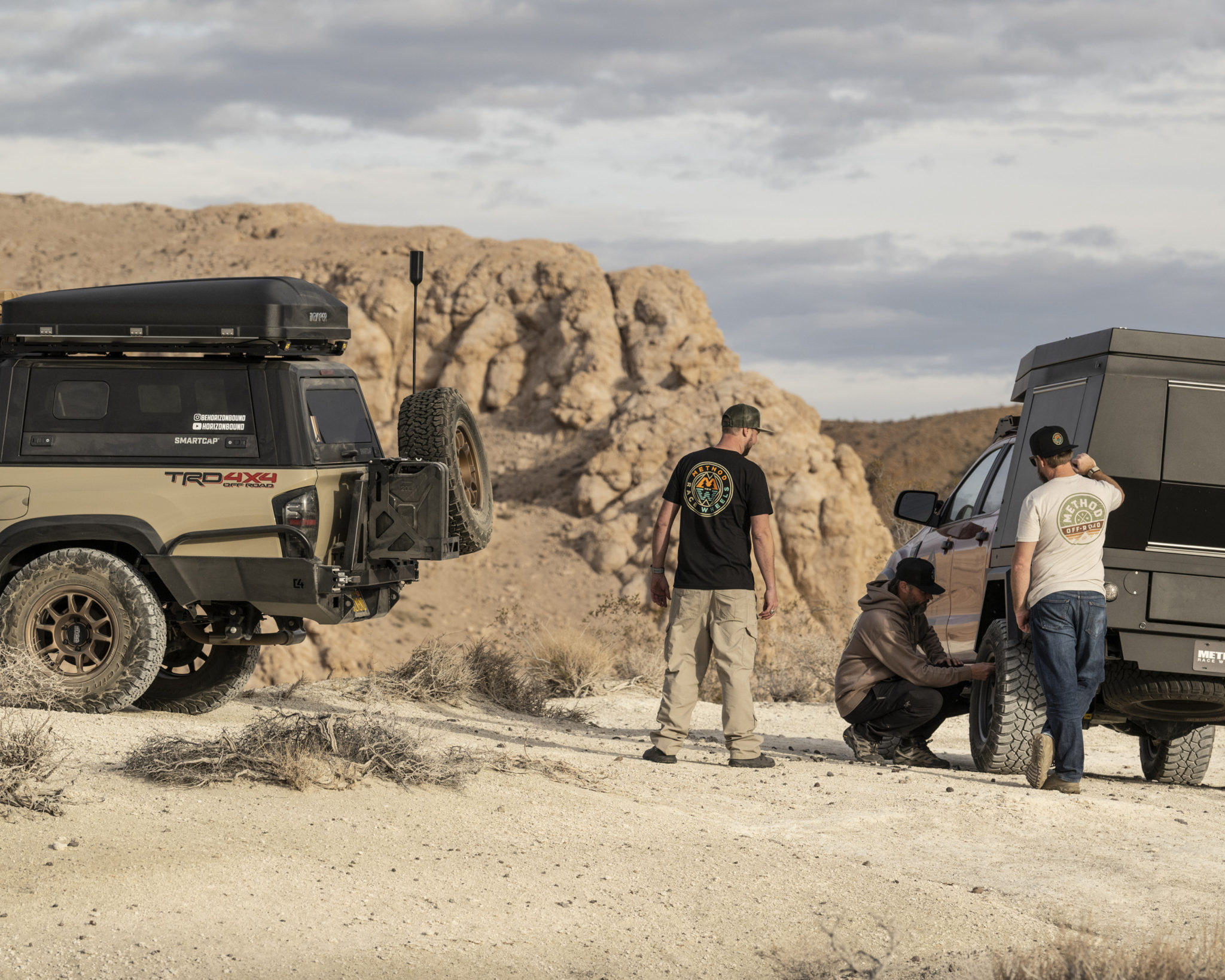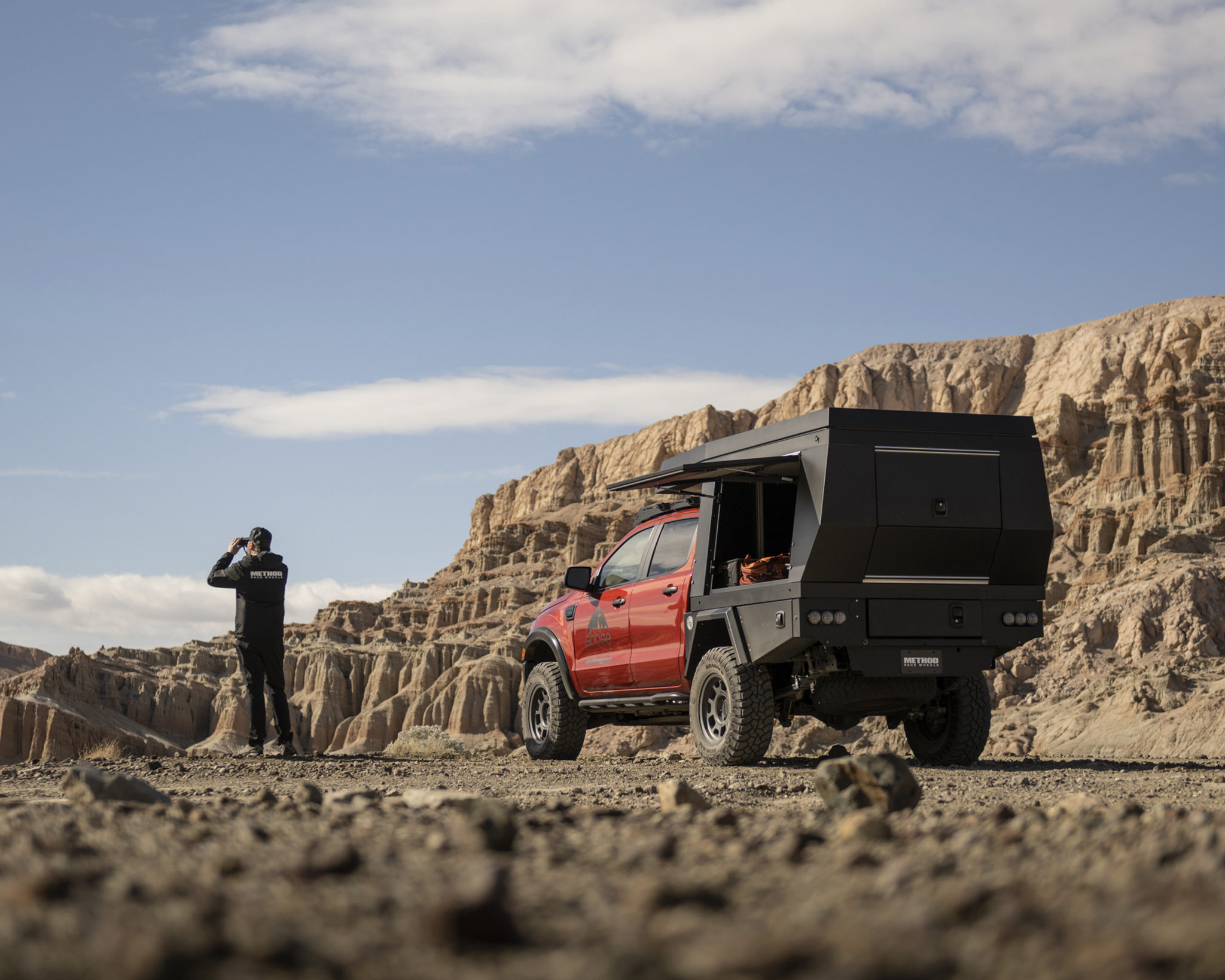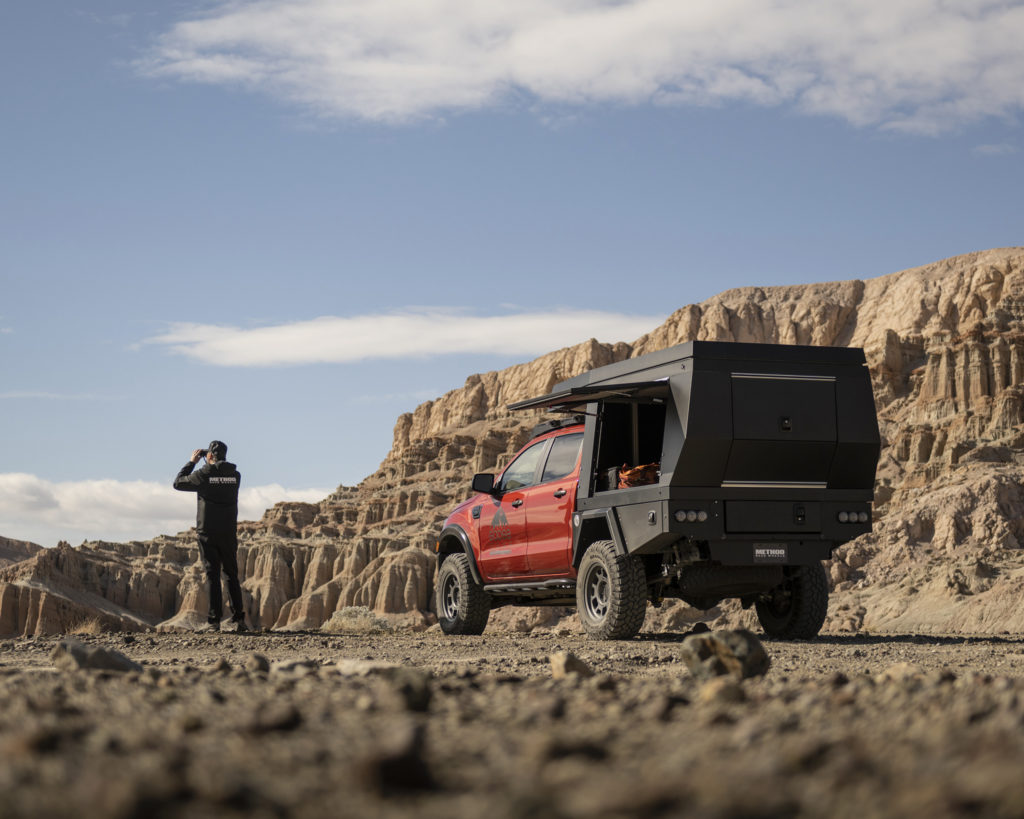 Higher grip at lower pressure — only from Method Race Wheels®. Patented Bead Grip® technology aims to be the bridge between a conventional street wheel and a beadlock, which is often not legal for highway use. Reducing air pressure in the tire increases traction and ride quality while on the trail. The ability to safely run lower pressures without having to worry about the tire de-beading — along with staying highway legal — will undoubtedly be a bonus to off-road enthusiasts. The integrated Bead Grip grooves, found on both the inner and outer bead seat, engage the tire bead for a stronger hold under extreme side load and lower air pressures. The wheel's safety hump' also gets a more aggressive profile which further stabilizes the tire bead in the seat.
To really see what this new technology is made of, Method lab-tested their standard wheels with conventional tire bead seats against Method Bead Grip wheels. Known as the Tubeless Tire Bead Unseat Resistance Test by the U.S. Department of Transportation National Highway Traffic Safety Administration and utilized the BF Goodrich® 285/70/17 and Toyo Tires® 39×13.5×17. With the tire mounted to the wheel and set to 10psi, the wheel, and tire is secured horizontally while a fixed arm comes down and applies force to the tire sidewall until there is a loss of air pressure.
Compared to a wheel with conventional tire bead seats, the Bead Grip wheel and BF Goodrich® 285/70/17 required 22% more force or 333 lbs of force to debead the tire. When stepping up to the larger Toyo Tires® 39×13.5×17, they required an additional 40%, or 957 lbs of force to debead the tire.
MSRP: Starting at $335.50
Sasquatch Expedition Campers — The Highland 60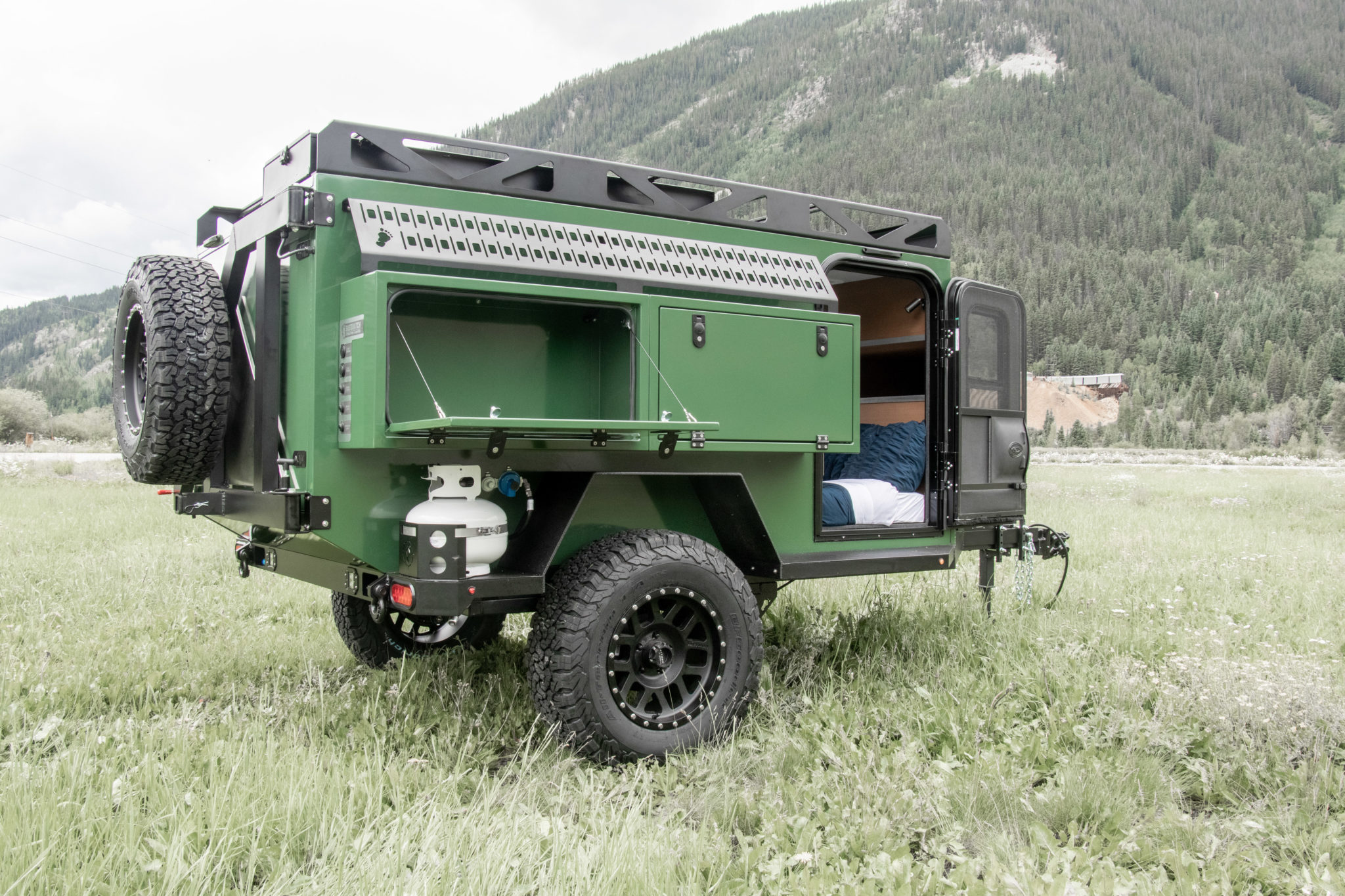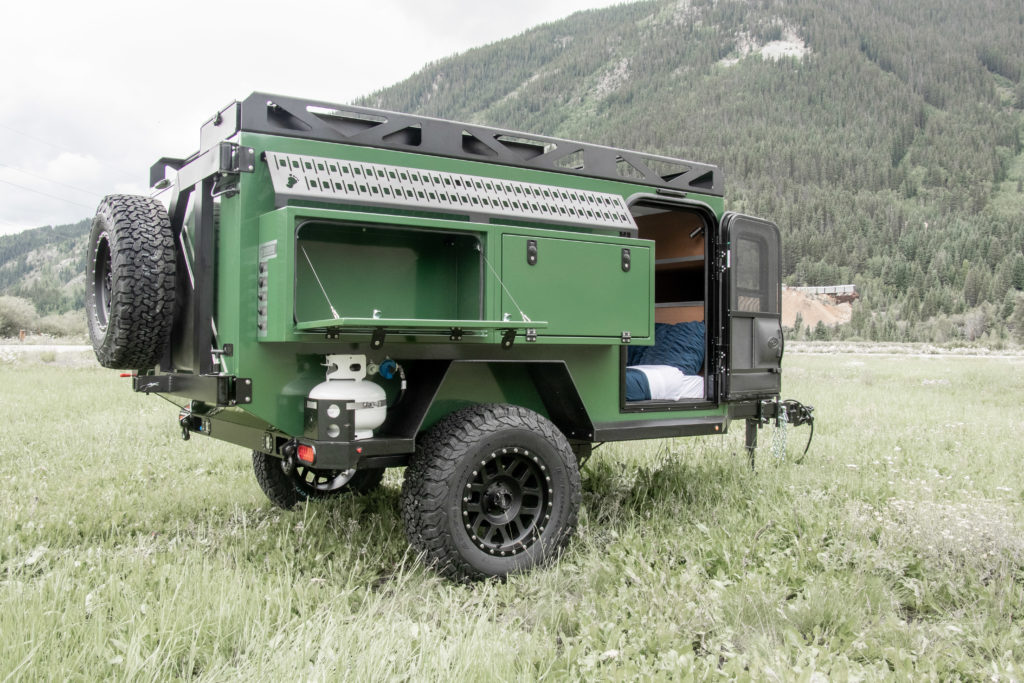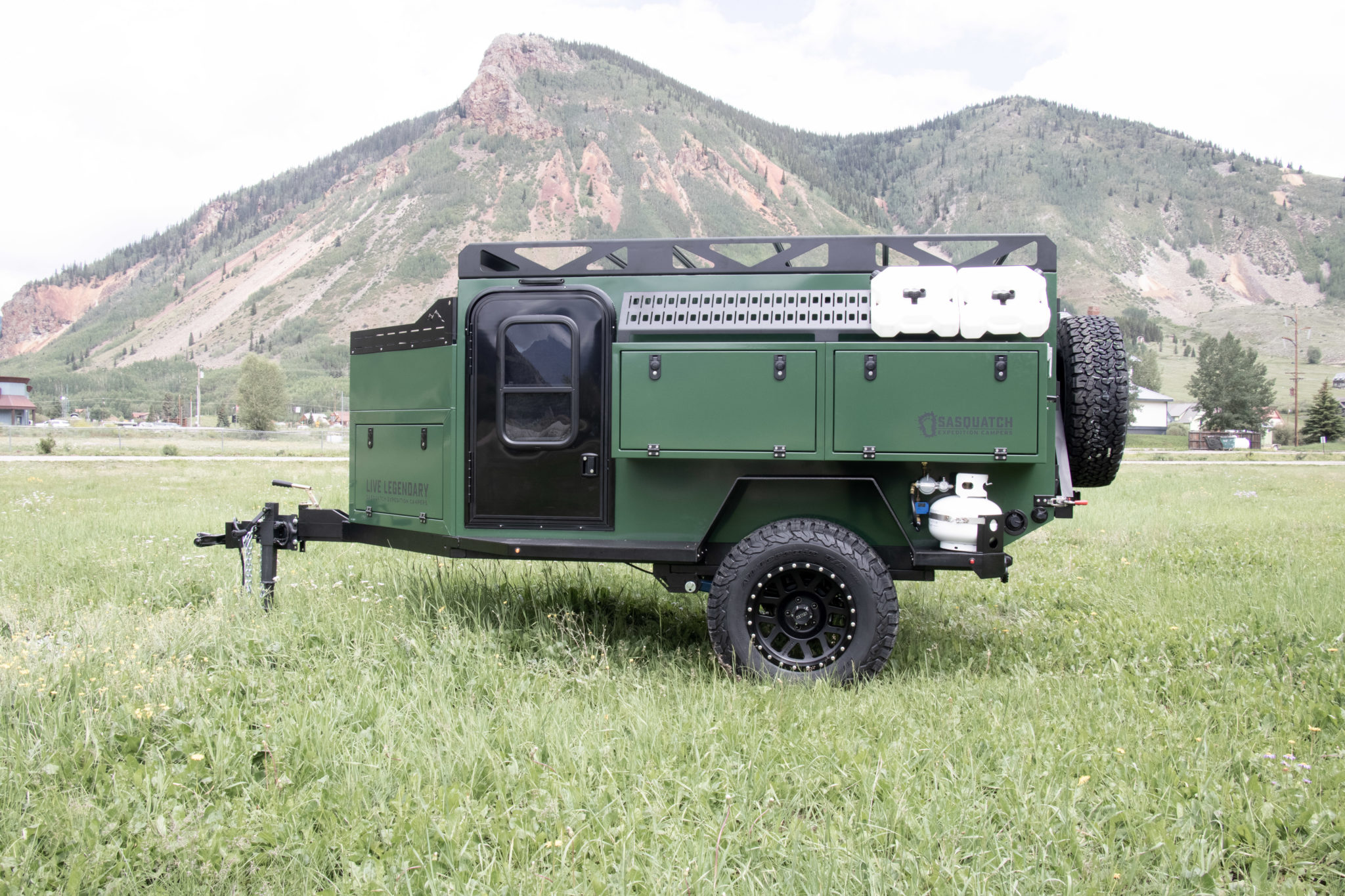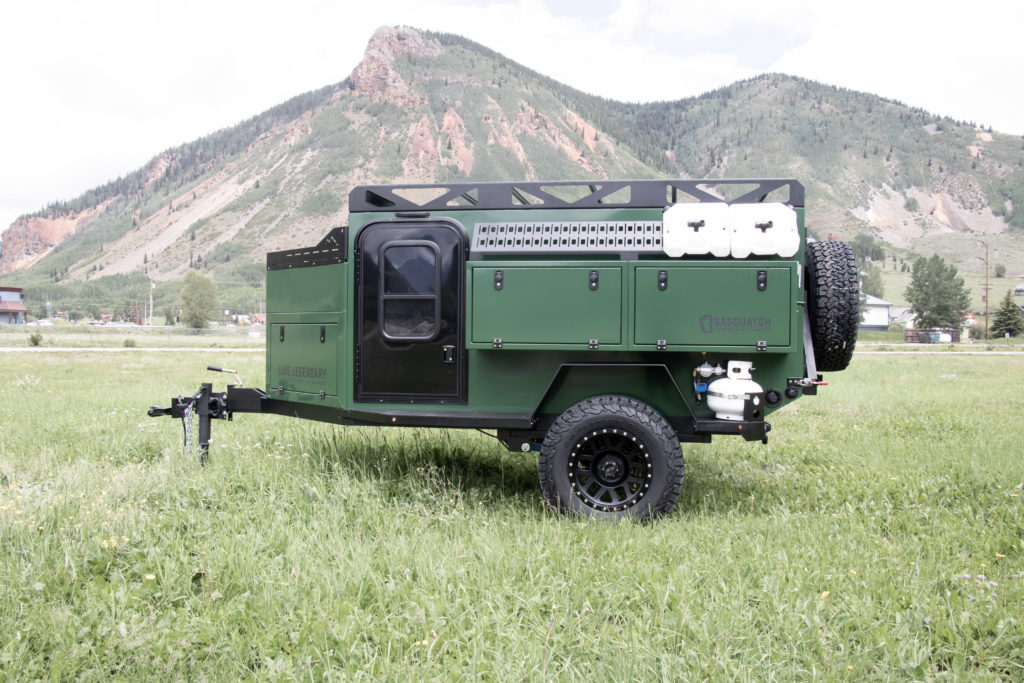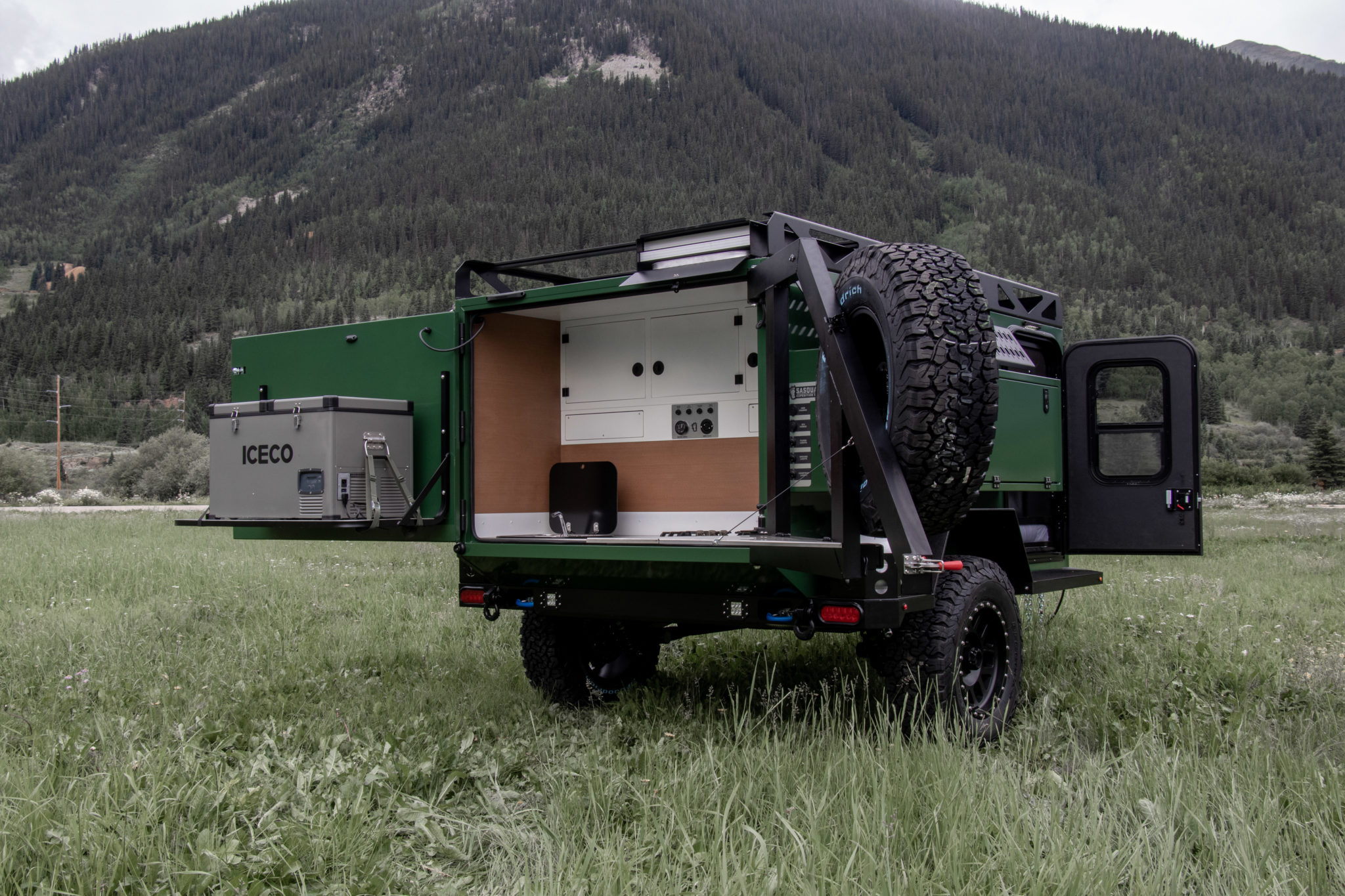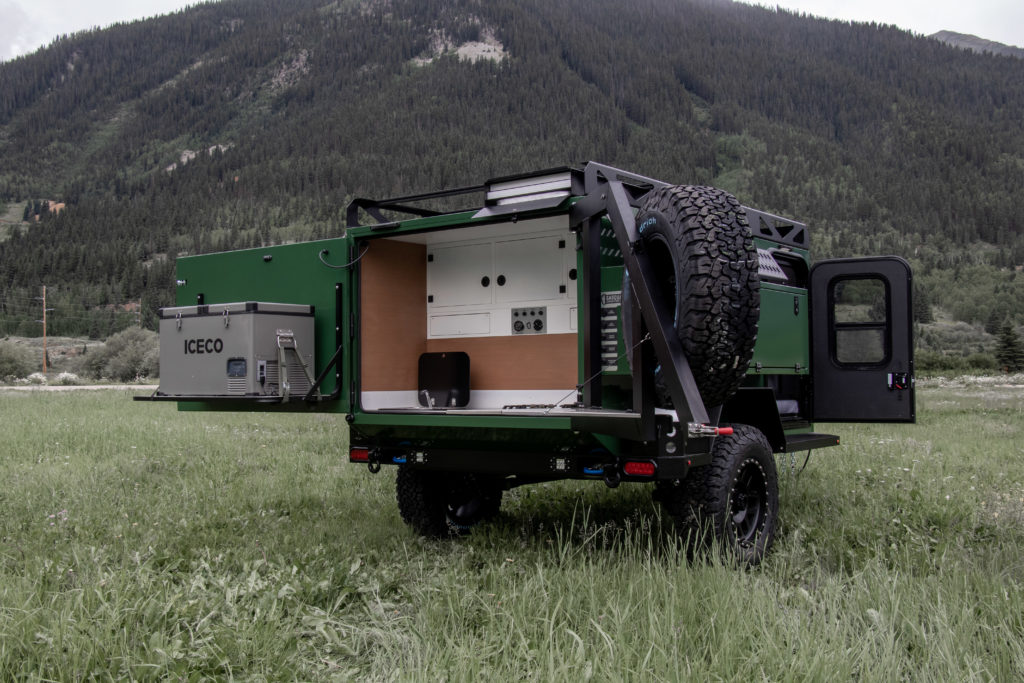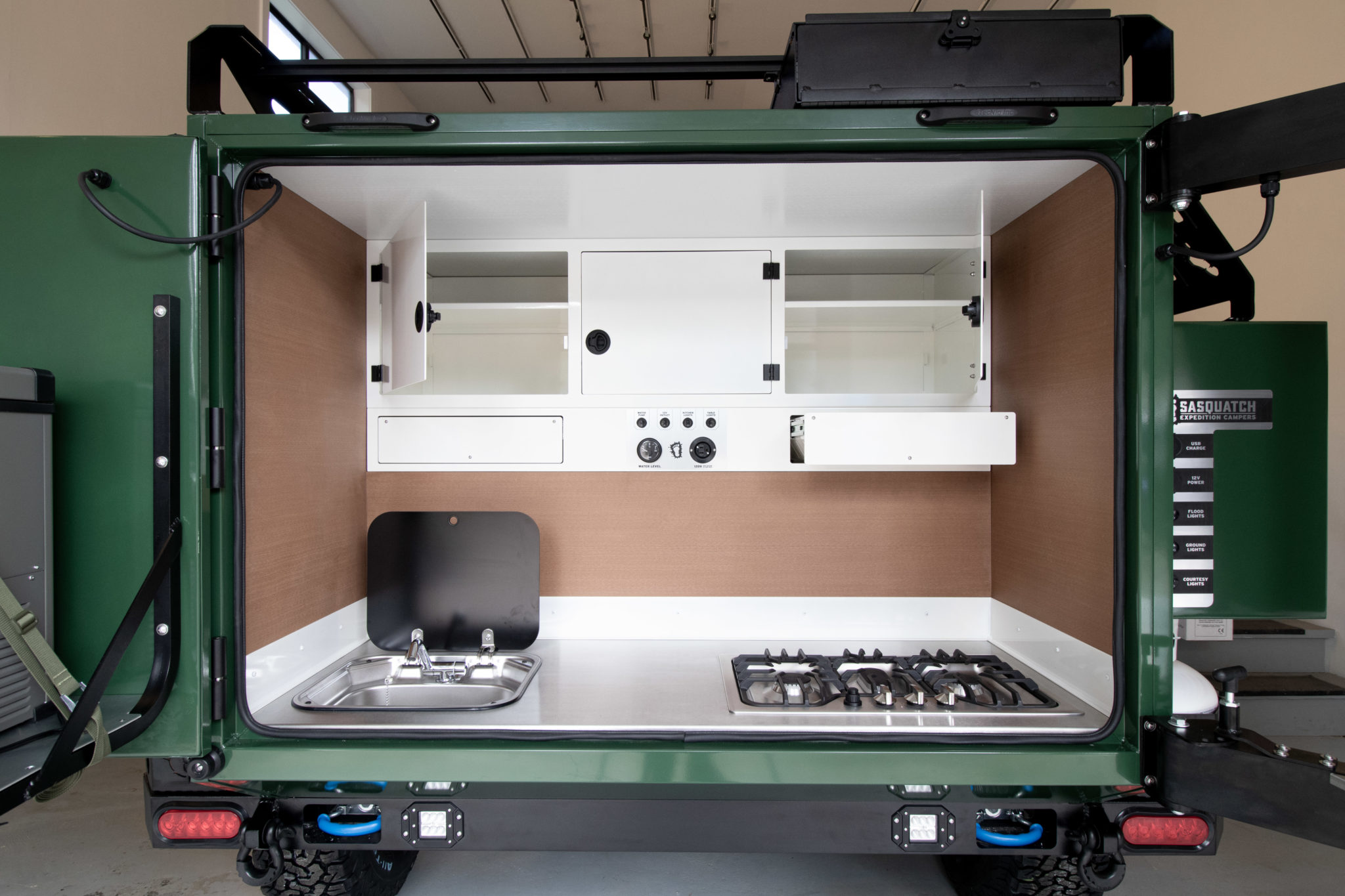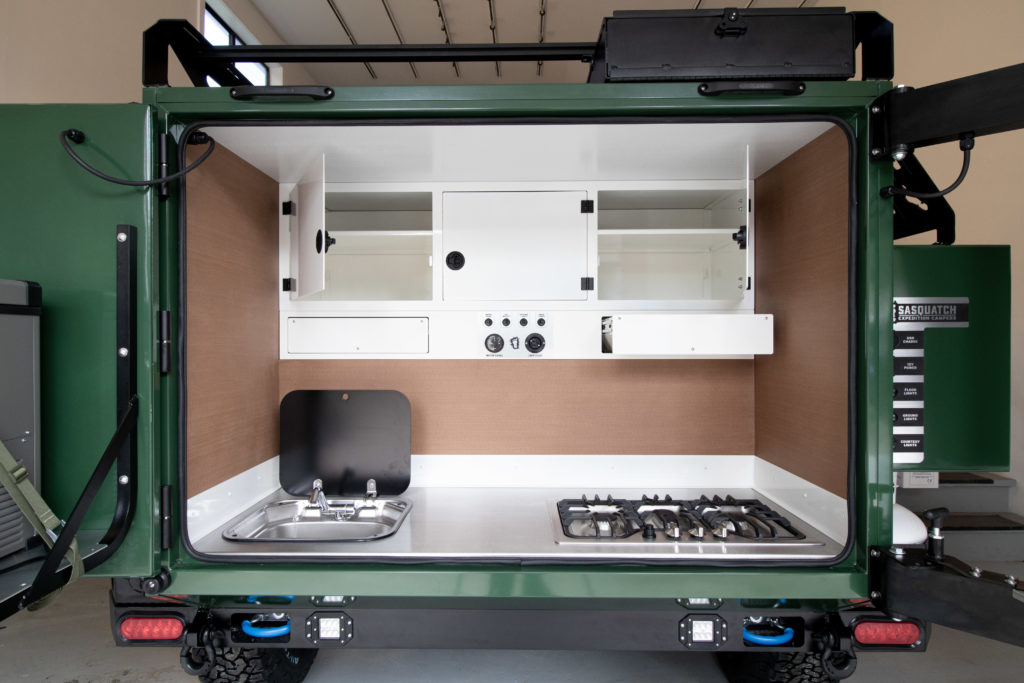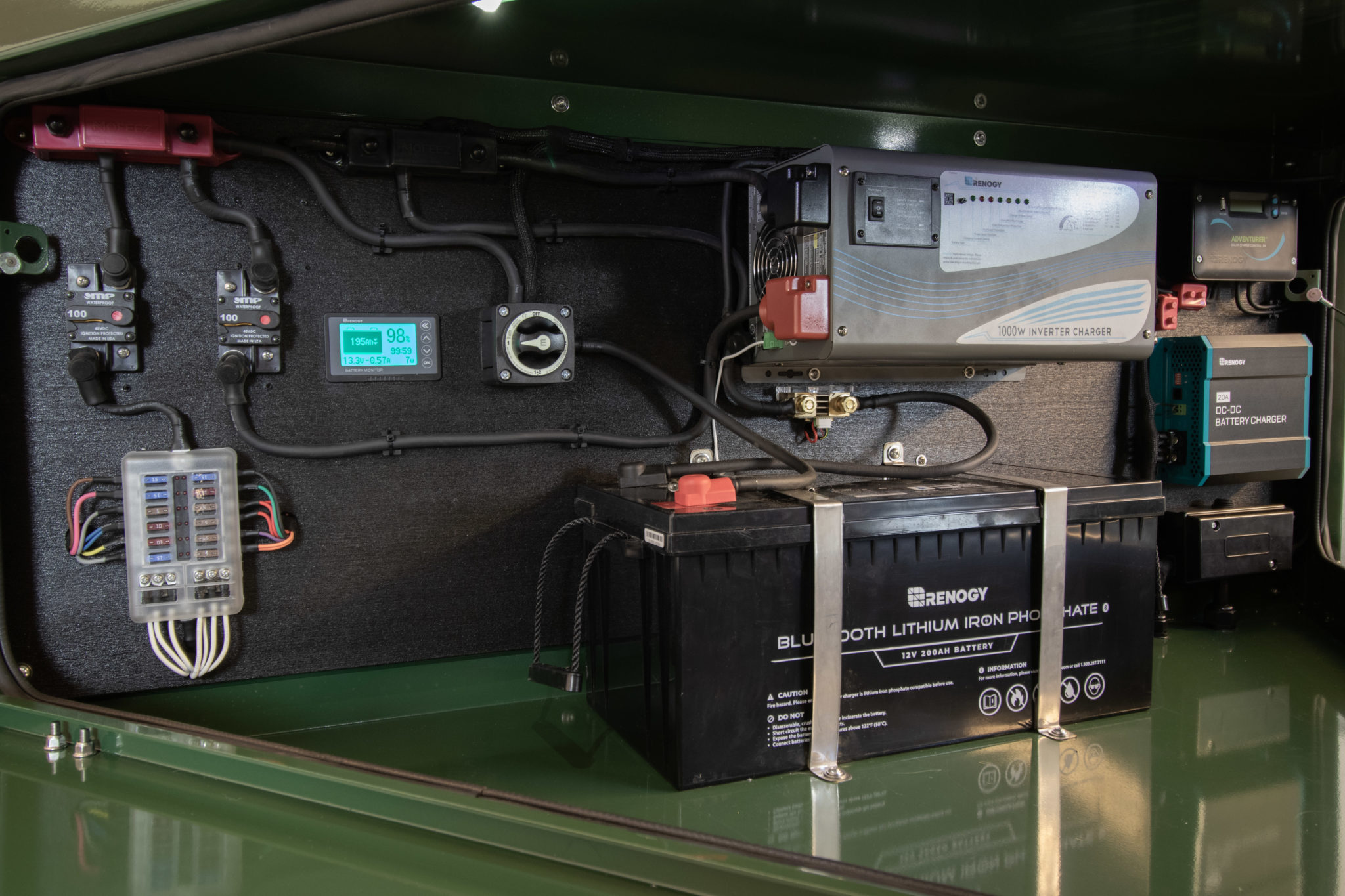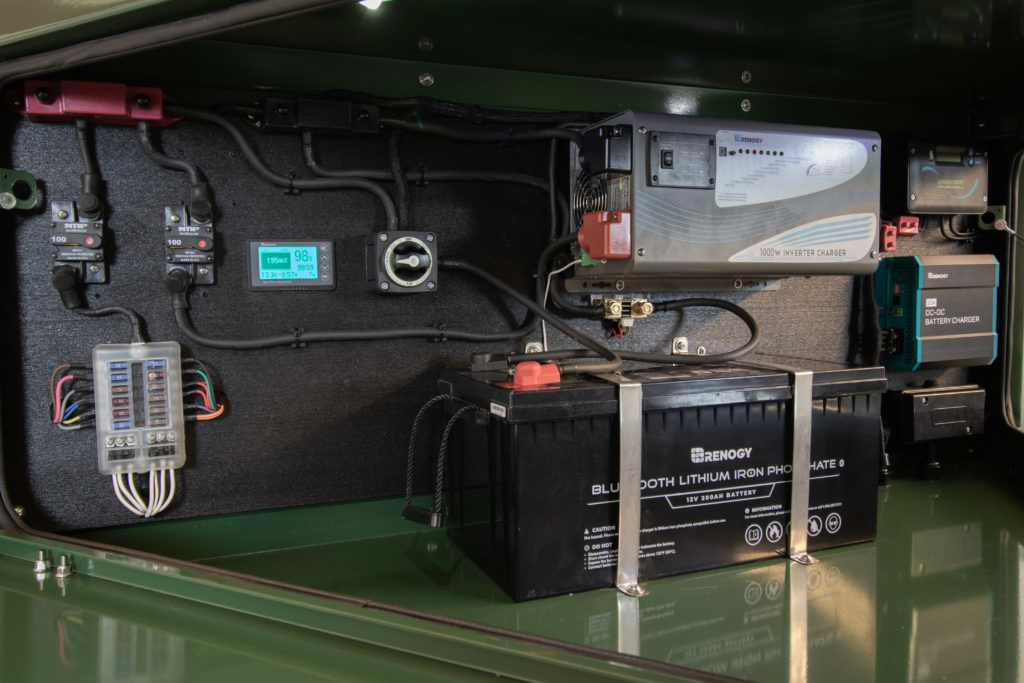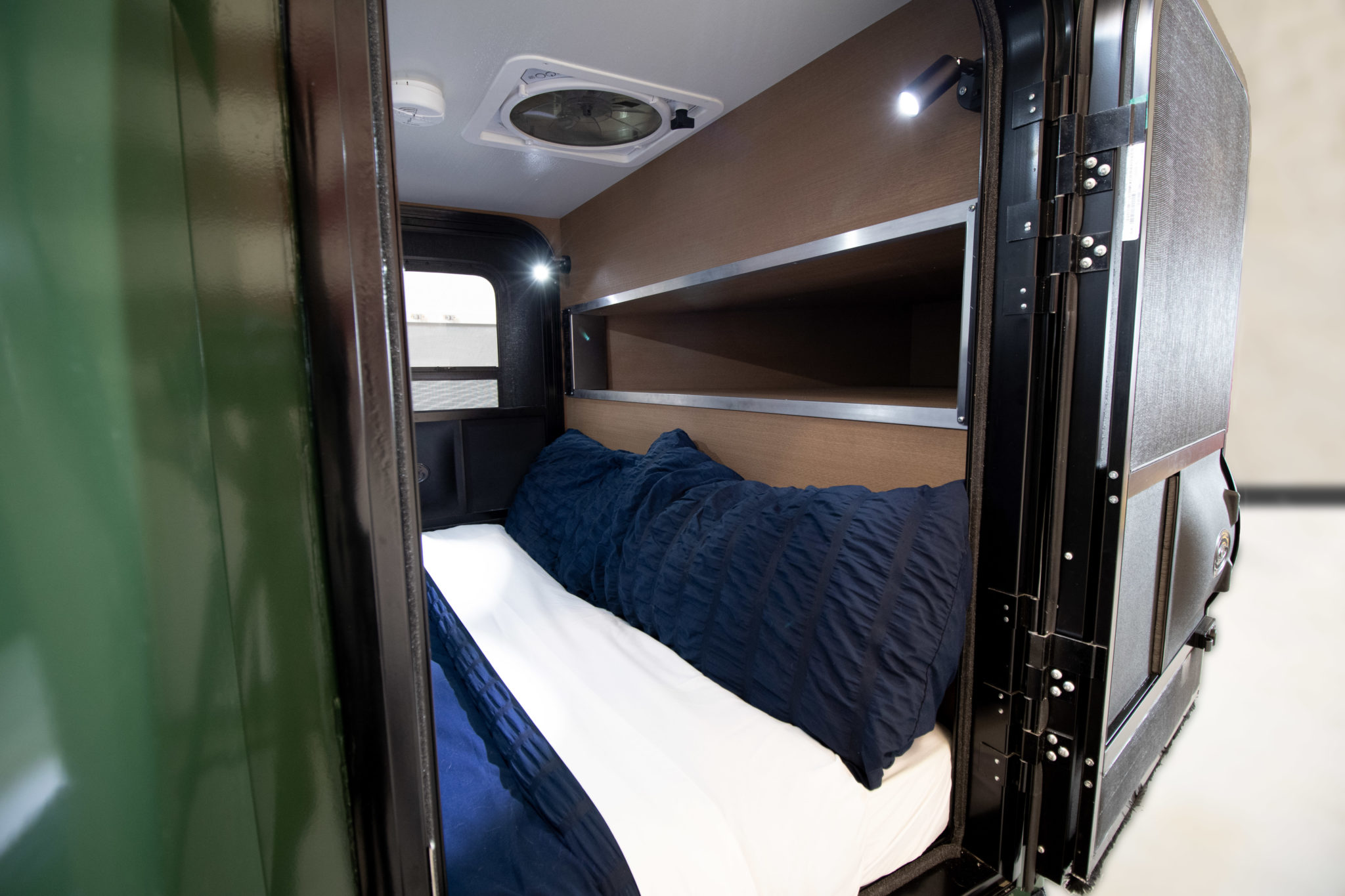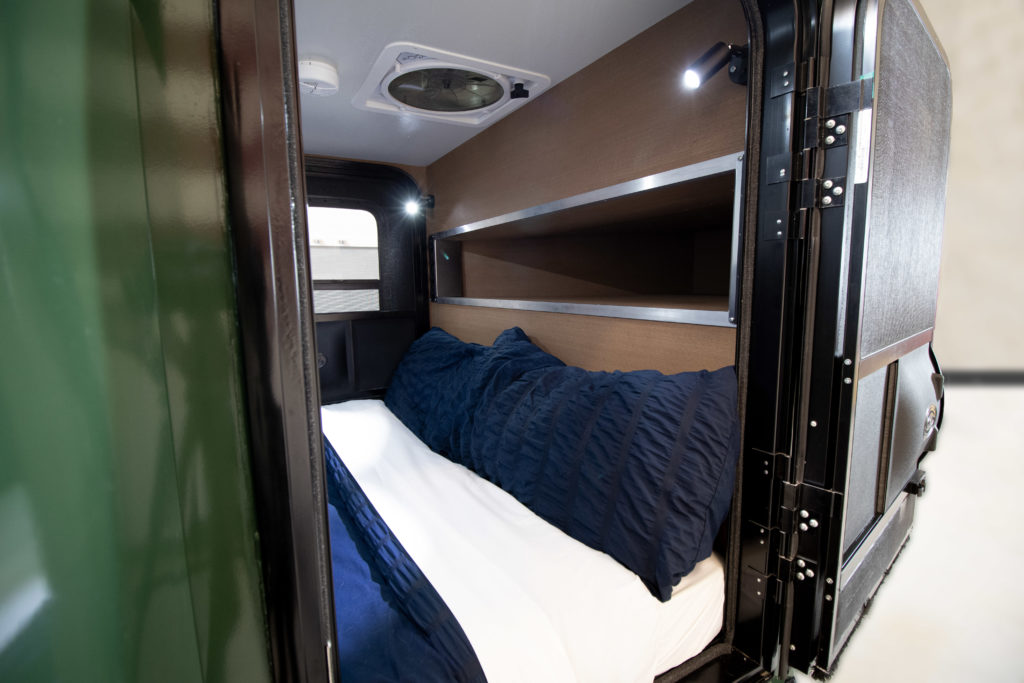 Sasquatch Expedition Campers is for those who crave to leave the pavement far behind. These 4×4 off-road campers incorporate innovative technology, giving adventurers the capability to explore farther & safer. Sasquatch Campers are designed, tested, and hand-crafted in the USA in the middle of the Rocky Mountains in the same rugged terrain they're meant to be used.
Sasquatch Campers' flagship model is the Highland 60. This expedition camper is for those who want to explore the backcountry while bringing along the comforts of an all-season interior bedroom. The Highland 60 comes Standard with a queen-size mattress, heating and ventilation systems, and 70 cubic feet of storage. The insulated interior walls are made of ACRE, a sustainable, wood-alternative material that is lightweight and water-resistant that's guaranteed not to rot, crack, or splinter. Mesh side pockets, 12V and USB power outlets on either side and ceiling and reading lights make sure you can be plugged in and cozy whenever inside. It's the perfect combination of rugged and luxury for those who believe neither should be compromised in the great outdoors. When bringing along a crew of family or friends, the installation of a roof-top tent doubles its sleeping capacity.
All Sasquatch Campers are fabricated with an aluminum, powder-coated body and frame, making them some of the lightest campers on the market. The Highland 60 weighs in at 1,784 lbs, which will expand your vehicle's towing capacity. An included articulating hitch provides users the confidence to find their own adventure and stay in control. 
From grub to gourmet, Sasquatch's kitchens are everything you need and more for your backcountry meals. All models include 11 cubic feet of storage, a deep bowl sink with a glass top and on-demand hot water, a 36-gal water tank, and a three-burner stove. Integration of a Renogy 1000W inverter charger, DC-DC battery charge, battery monitor with LCD and Bluetooth readout, and a 200AH battery allows you to have your own grid when traveling off-grid. Upgrades include a 200W Renogy solar charging system and a storage box that holds two solar panels and a custom-built camp table. All campers are designed with Sasquatch's Bigfoot Suspension, which includes adjustable coil overs with 5 inches of travel, an independent trailing arm suspension system, and 22 inches of ground clearance.  
Adventure knows no bounds, and neither does Sasquatch Campers' customer-centric experience. They understand people have different priorities, and that's why their campers come with a variety of package options so that customers are building the camper that's right for them every time.
Built rugged for the rugged, Sasquatch Campers are what legends are made of.
MSRP: $47,000
Scrubblade — Heavy Duty Scrubblade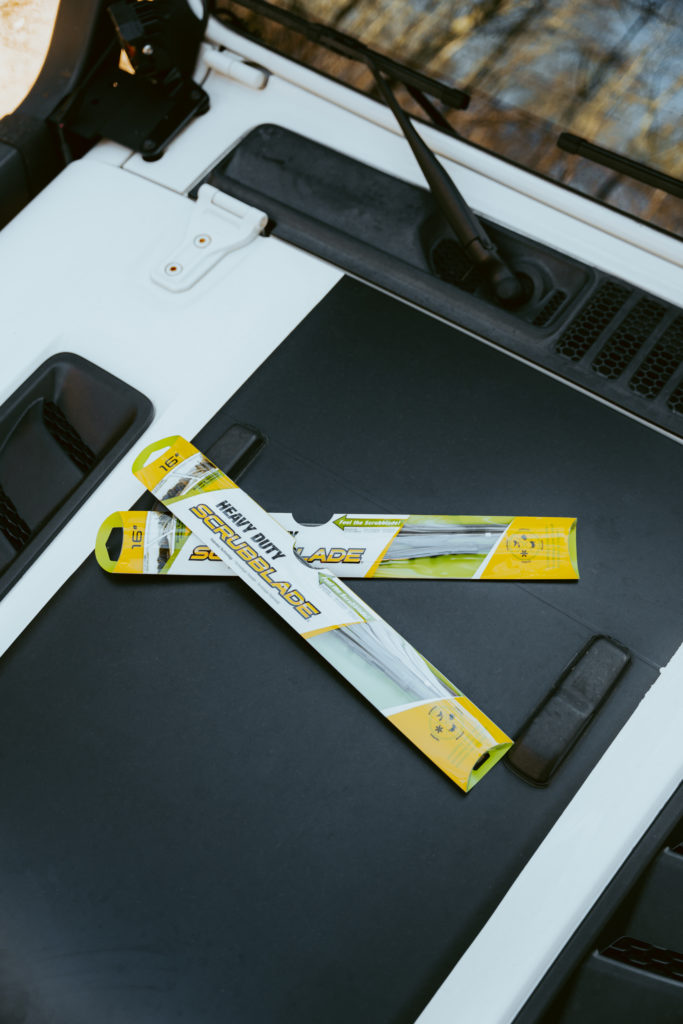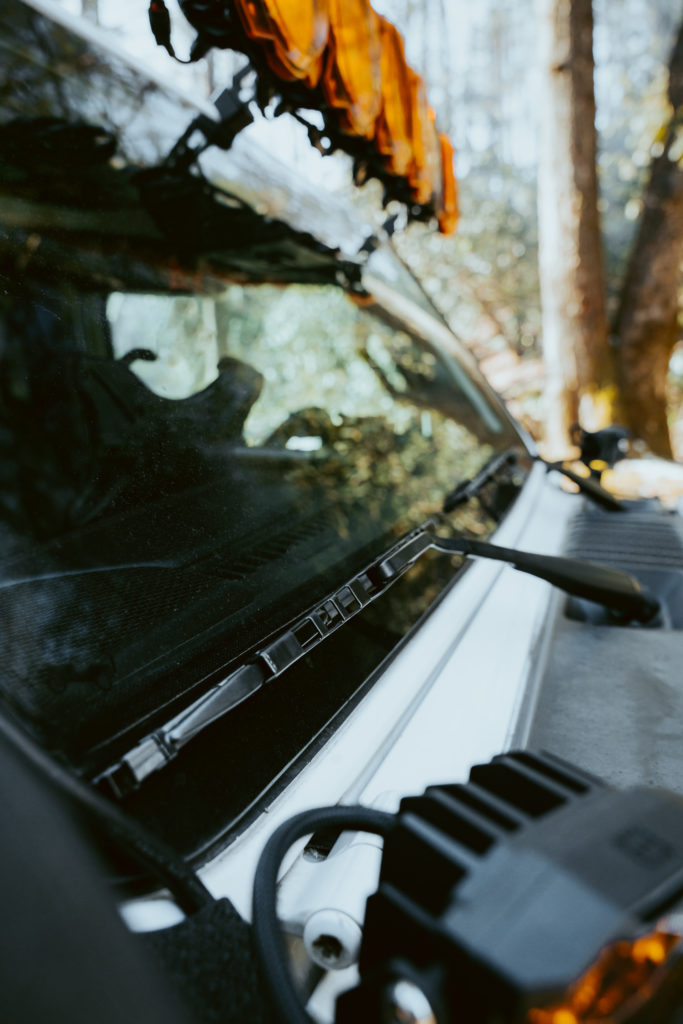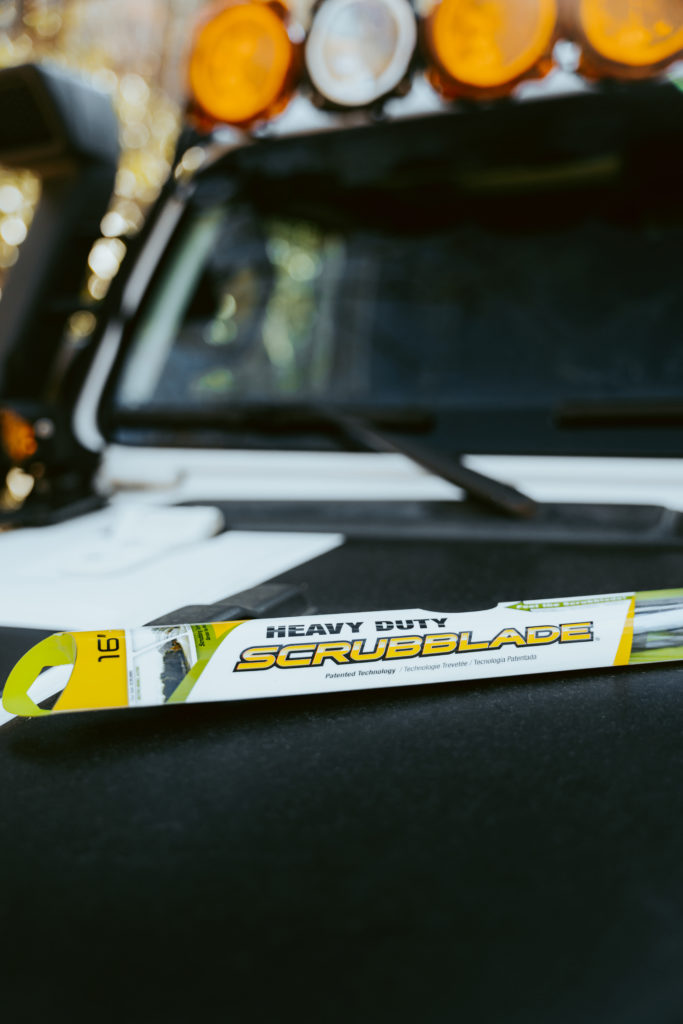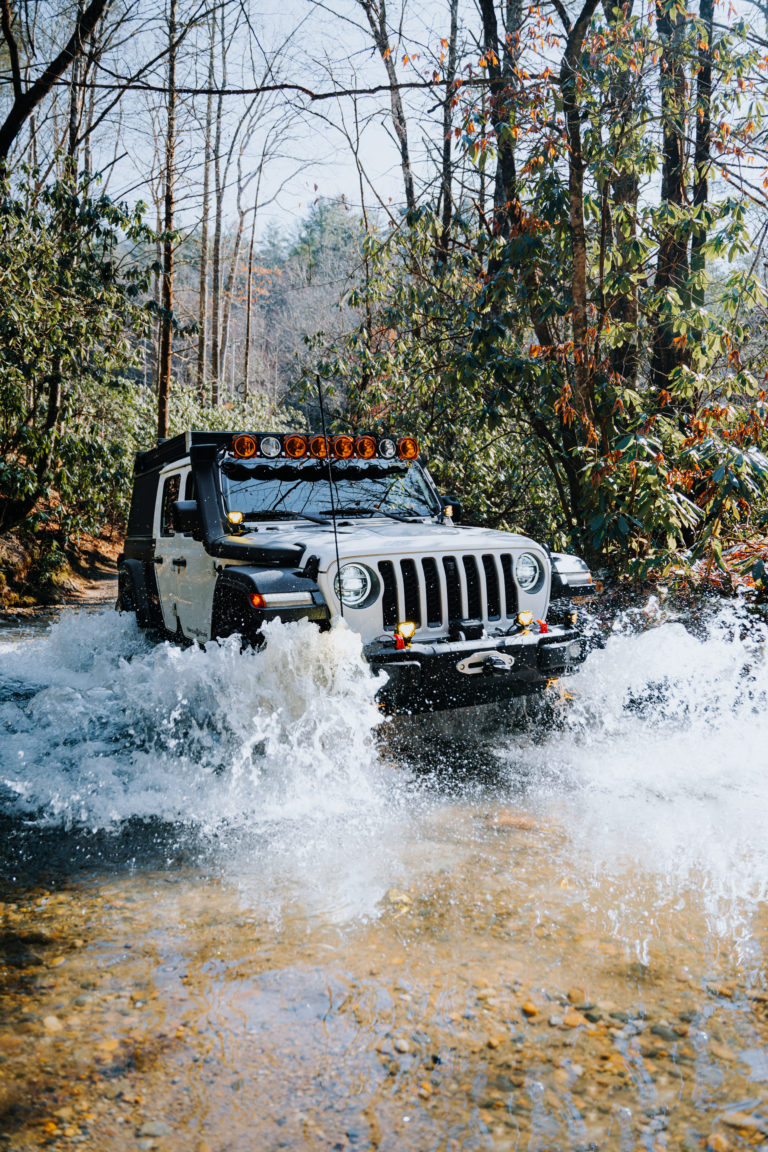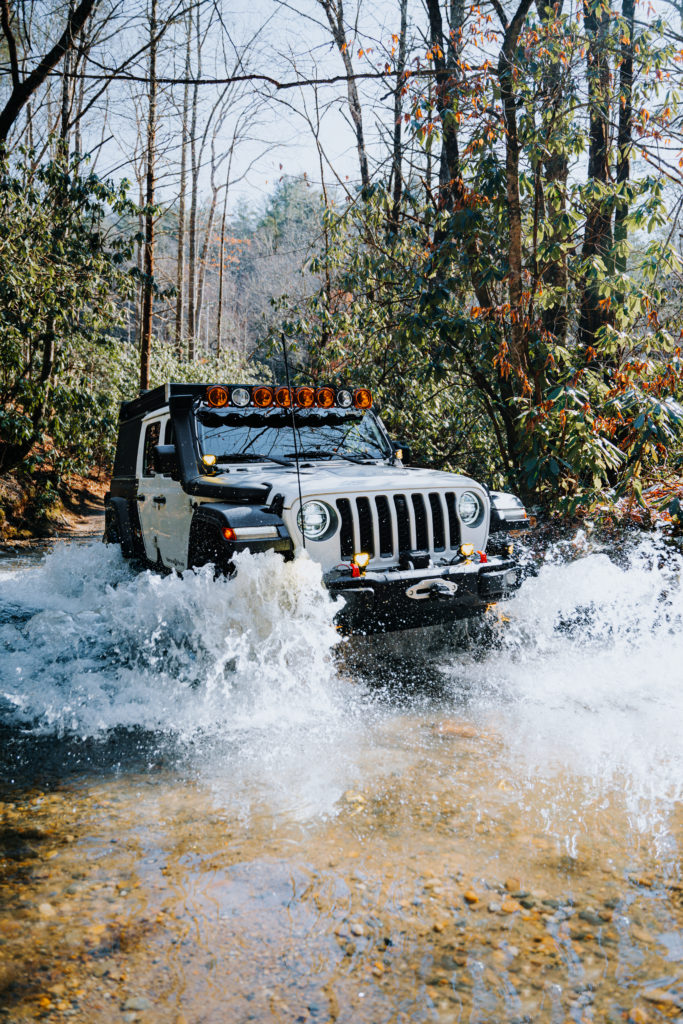 Billy Westbrook was making the long haul back from a BMX race in Northern California to his home in Southern California. When a large bug smashed into his truck's windshield, Westbrook's use of the original wiper blades and washer fluid only exacerbated the problem. At that moment, he had an epiphany, one where a wiper blade existed that could not only remove rain from the windshield but at the same time would scrub bugs and debris.
Hastily sketching this dual-purpose blade on a piece of paper, Billy thought about the wiper's functionality, and that's when the Scrubblade name came to fruition. Years later, after many prototypes and patenting the idea, Westbrook became Scrubblade's founder and CEO, a journey that continues to evolve to this day.
Does it work!? In testing done by Quadratec, Overland Kings, and countless off-road enthusiasts and rally car athletes, Scrubblades were found to be a real remedy for anything beyond rain. Including bugs, mud, bird poop, snow, and salt spray during winter driving. Without Scrubblade, the result is a coated windshield that's almost impossible to see through, a potentially hazardous occurrence. This is why Scrubblades' popularity is growing and will continue as word of their efficacy spreads, and more points of sale are added.
If Scrubblade doesn't register immediately, you're not alone. While they have been sold for more than a decade, it was big rig truckers that first adopted them. They use the best products available to get their cargo to the destination, regardless of weather or road conditions. They discovered that not only did Scrubblades wipe and clean their windshields more effectively, but the small triangular scrubbers found on the blades also cut through debris for a cleaner, particle-free windshield. A trailing blade then removes any remaining water and debris for a significantly better wipe. Compared to the other wipers available in the Heavy Duty market, Scrubblades were found to be longer-lasting and more durable.
Giving back to Tread Lightly, The Eden Project, Trucker Fund, and NPCF (National Pediatric Cancer Foundation) proves the Scrubblade team is not just in it to sell product but to work together for the betterment of mankind.
Meanwhile, Scrubblades are available through Pilot/Flying J, Love's, and Travel Centers of America/T.A./Petro, which are among the truck stop–travel center chains. Autozone.com, Quadratec.com, and countless others. https://www.scrubblade.com/pages/find-a-retailer
MSRP: $16.99
Geyser Systems — Portable Shower with Heater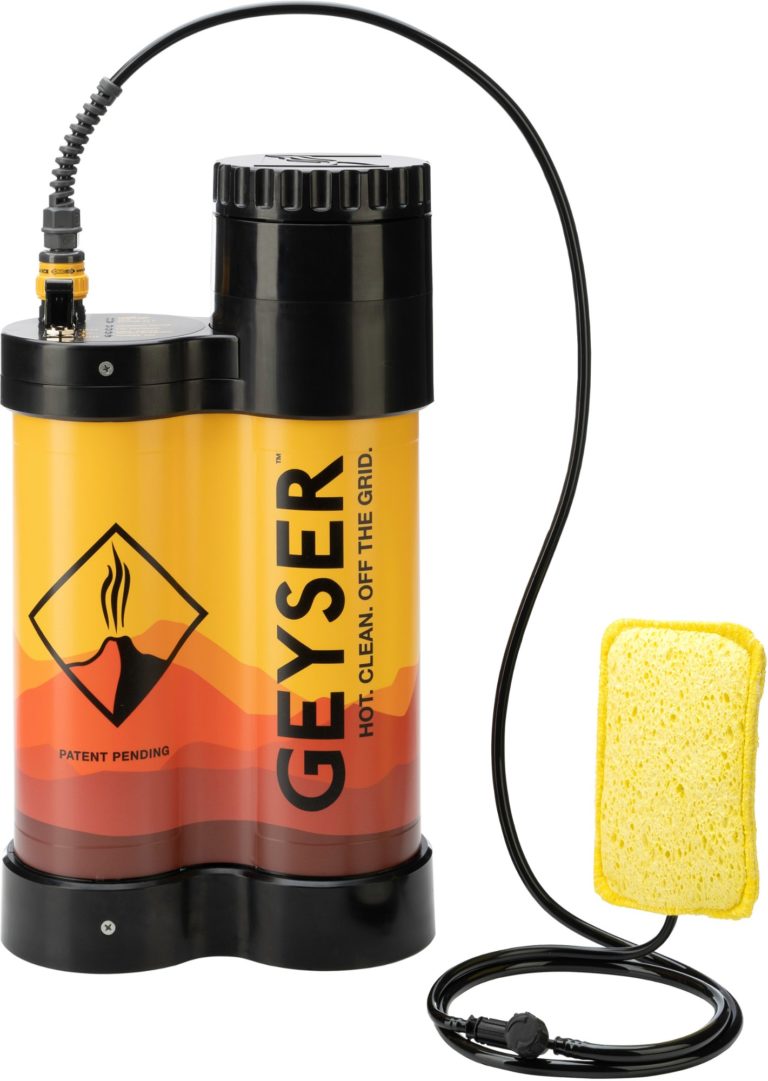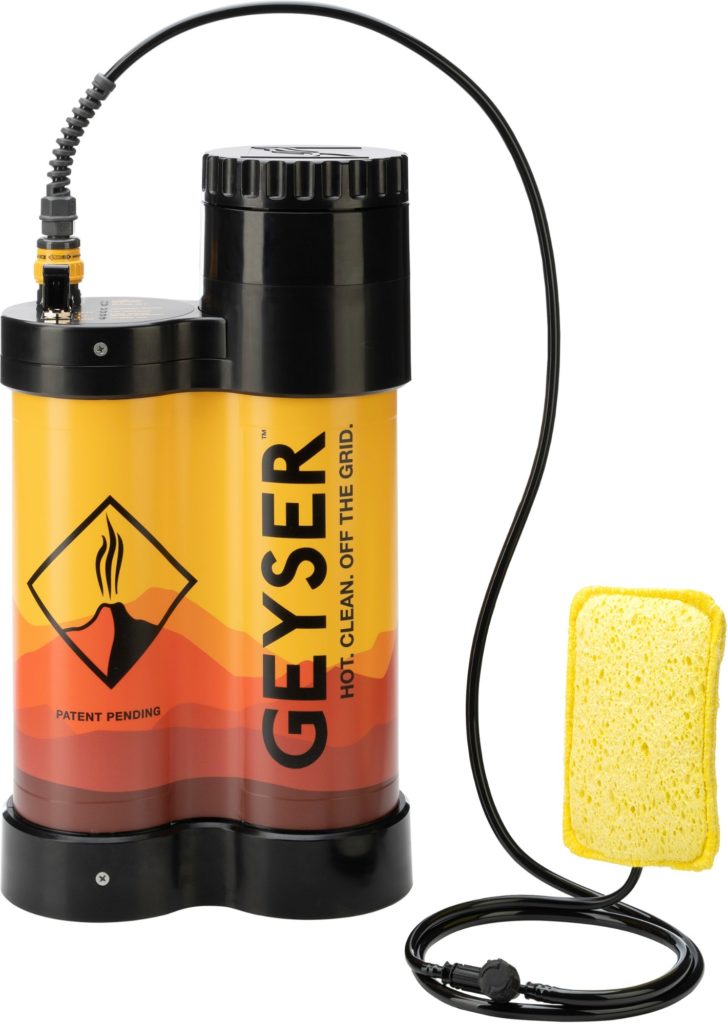 A hot shower in a compact and easy to use package can really add a huge level of comfort on a winter trip. The Geyser Shower System brings water up to 95 degrees in less than 15 minutes. Then you're to use a minimal amount of water while getting clean with the replaceable sponge head.
The controllable flow rate allows up to a 15-minute shower with only .8 liters of water. The Geyser System is also great for camp dishes, and the spong heads are interchangeable so it's easy to use for a group of overlanders and a variety of task.
The 16-foot 12-volt power cord keeps the puddles away from the rig. The whole package only weighs 8 lbs so it's suitable for even the most compact of backcountry rigs.
MSRP: $324.95
Sea to Summit — Thermolite Reactor Sleeping Bag Liner


Those cold, wet days of late winter might have you wishing your sleeping bag was just a bit warmer, and there's no better way to bump up the comfort of your existing sleep system than with a sleeping bag liner from Sea to Summit.
The Thermolite Reactor Sleeping Bag Liner provides an additional 15 degrees Fahrenheit on top of your sleeping bag temperature rating. The hollow core fibers provide an incredible amount of warmth versus old-school fleece bags. Plus, it also brings a cozy feel with the feel of natural fibers versus the slick synthetics of most sleeping bags and backcountry quilts. On its own, it makes a great warm-weather bag.
It packs down small so you can toss it in your gearbox, and it's there when you need it.
MSRP: $69.95