Born in 1979 to a tradesman father, Matthew Galat was taught to think out of the box and be an open-minded problem solver. These lessons would become invaluable as he got older, turning him into an inventor and eventually moving him all over the United States, from Detroit to Ft. Lauderdale to Las Vegas.
Eventually, he moved outside of America to China in 2009, where he owned a product development and sourcing company in Ningbo, China. He based his business in Ningbo, connecting factories with clients overseas and grinding away trying to make a name for himself in the business world. His business took him all over Asia, showing him a side of the world he knew little about. Along the way, he found two great passions, video storytelling and world travel. His original business was still growing, it started to take a side seat to film, and he poured his energy into producing a bilingual travel show on Chinese television called the Ningbo Focus.
Eventually, he gave up his now successful business altogether to follow his passions exclusively, designing a global cycling tour that would take him through 100 countries over 15 years, starting from Ningbo, China, to the top of Alaska. His original mode of transportation for the tour is equally unique, a human-powered, German-made recumbent trike. He and his trike formed a unique platform to live, vlog, fly his drone, and raise the eyebrows of locals from the rural farmlands to Asia's urban metropolis and mountainsides.
His tour is chronicled on his YouTube channel, The JaYoe Nation, and his website, JaYoe.com. You can also see a complete interactive map of his journey and plans at https://jayoe.com/map. To date, he has climbed Mount Everest, Ran marathons in Pyongyang, North Korea, and the Great Wall of China, explored the largest cave system in the jungles of Vietnam, and cycled 20,000 miles along the lengths of China, Korea, Japan, Taiwan, Vietnam, Laos, Cambodia, Thailand, and Malaysia.
In 2020, the pandemic stunted his tour, stranding his cycling gear in Kuala Lumpur and forcing him to rethink how to continue his global tour ambitions. In August 2021, he returned to the United States and his home in Detroit to retool the journey. Replacing his recumbent trike is a 2020 Ford Transit 350 XLT. His current motivation is to reverse his tour. Instead of traveling from Asia to America, he will travel from America to Asia inside of a fully customized van designed to support a full-time travel vlogger. His van will be a professional storytelling video studio/podcasting platform on wheels, allowing him to continue his passion for finding amazing people, places, and things to share in a high-quality way with his global audience. His plans for the Americas are vast. Staring at the top of Alaska, he will venture south towards Argentina. But before leaving North America, he will attempt to check off all the bucket list items associated with this vast land and share it all with you.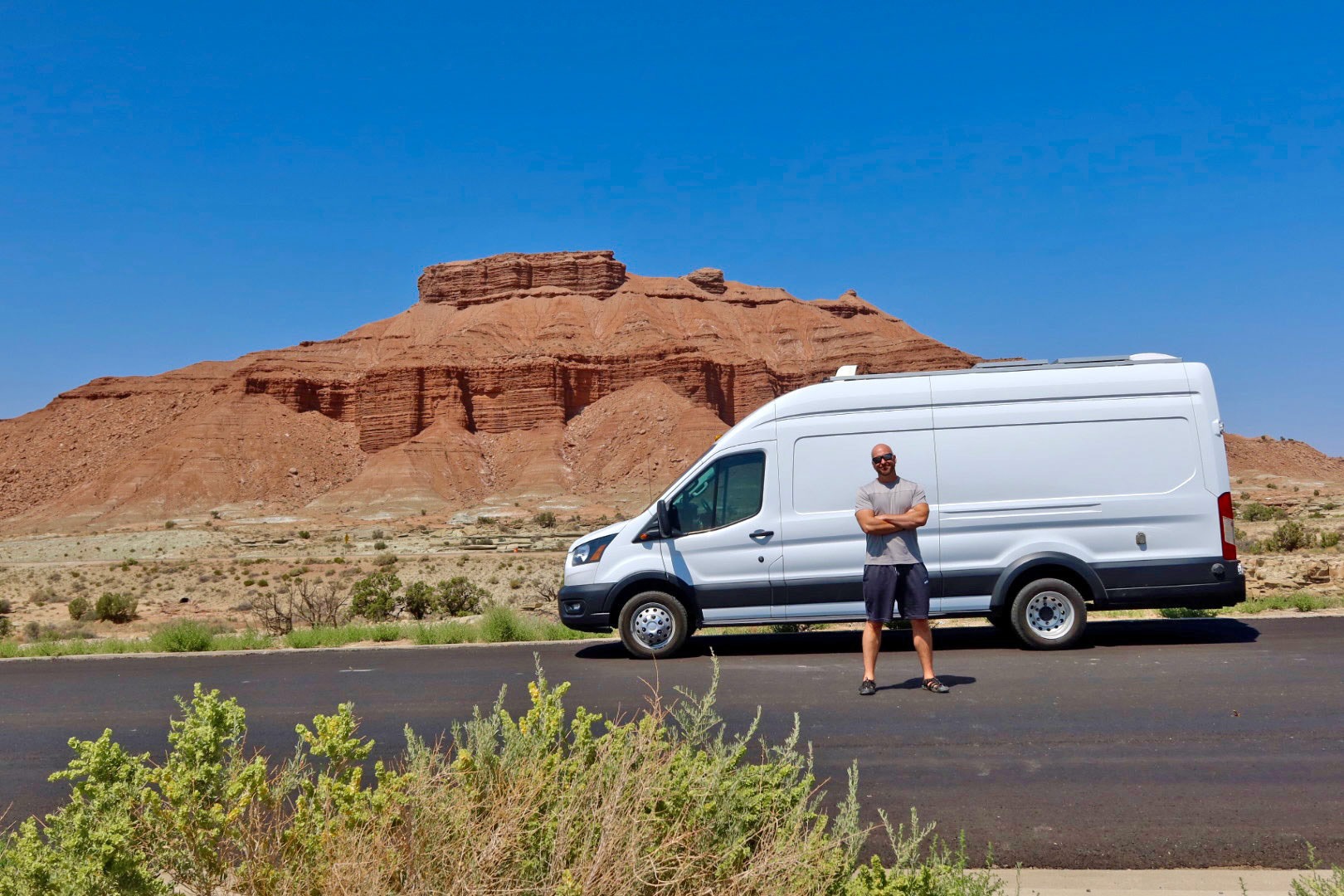 Making a Successful Social Media Career Overlanding
Matthew Galat has traveled 20,000 miles through Asia since 2014, riding his specially designed human-powered recumbent trike. His journey has been chronicled online through his YouTube channel, website, and social media. Along the way, he has amassed 1.4 million subscribers on his Asian social media platforms and 120,000 on his YouTube. He has recently returned from Abroad and is converting his tour from cycling to van life. In his workshop, he will discuss how he has been able to fund his travels and generate an income on the road as a traveling Vlogger/ Storyteller. He will also detail the challenges associated with making a living in social media and layout some easy-to-follow steps to put you on your own path to social media stardom.
Converting from Cycle Overlanding to Van Life Overlanding
For the last decade, Matthew Galat has been meticulously planning an around-the-world cycle trip from China to the USA, riding a unique recumbent trike. One hundred countries, 15 years, and a list of bucket items to check off along the way, he set off in 2014 near Shanghai, destined for America. He confronted Car accidents, Mount Everest expeditions, Vietnam cave exploration, and eight countries before COVID came to upend his carefully laid plan. Join Matt as he discusses his transition from cycle overlanding to van life and how you can make sweet lemonade from even the sourest lemons. Learn how cycle-touring and van life intersect and the advantages and disadvantages to both.
Living and Traveling Overland In Asia
Matthew Galat has been traveling/living in Asia for the last 15 years. In that time, he has traversed over 20,000 miles across China, Japan, Korea, Taiwan, Vietnam, Cambodia, Laos, Thailand, and Malaysia riding his human-powered recumbent trike. In this workshop, he will discuss the advantages of traveling Asia, the ins and outs of navigating each country, the differences between traveling Asia and America, and the things he has learned on the road vlogging and cycling. He will cover it all, food, culture, good deals, camping, love motels, and things to watch out for. He will also explain how a trip through this part of the world can transform your perspective and open a door to a completely different traveler's mindset.
There's still time to secure your tickets to learn from Matthew and a host of great instructors at Overland Expo West.