Quick Take: The 23Zero Peregrine 270 is a solidly constructed awning that provides a massive amount of shade for a reasonable price. With its five arm, 270 degrees of coverage, you get shade on one whole side of your vehicle along with your tailgate. While being able to take the awning off and store it when not in use with the RackBrax system is a brilliant addition. The Peregrine 270 is a great awning choice for anyone looking to bring along the maximum amount of shade to any location.
Shade: When you're traveling in the desert, it is what you are always on the lookout for. A grove of trees or a rock outcropping — finding anything that provides a bit of cover from the sun is the ultimate goal. You know, so that your lunch break or camp isn't miserable in the unrelenting heat.
The easy solution to this constant hunt is to just carry your shade with you. That is, in the form of a vehicle awning. The bigger the awning, the more shade you have. Enter the 23Zero Peregrine 270, an absolutely massive 270-degree awning.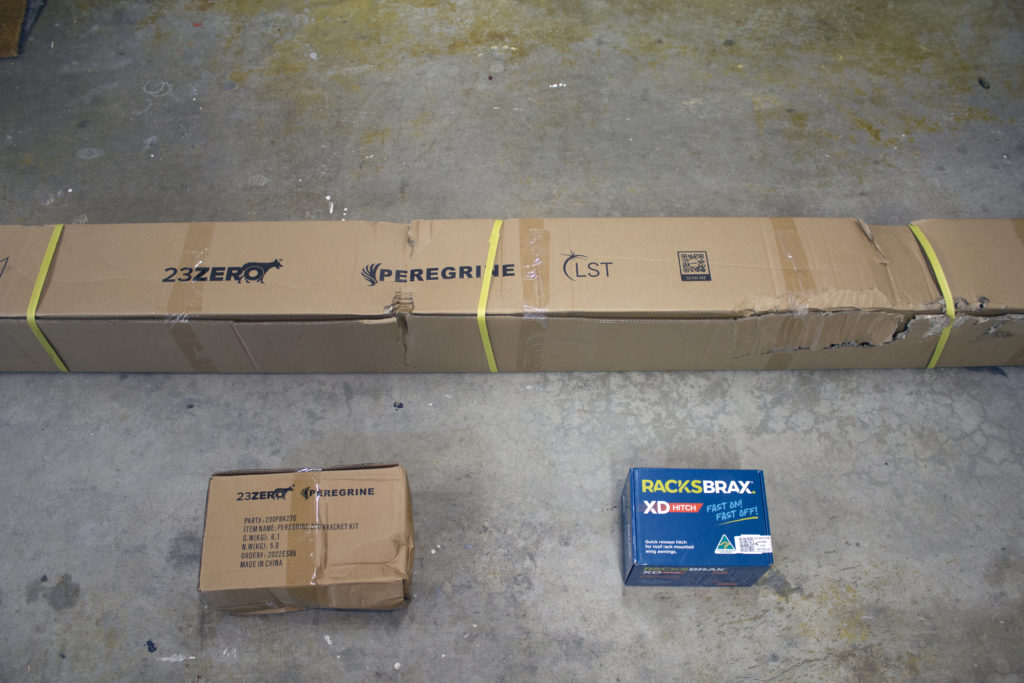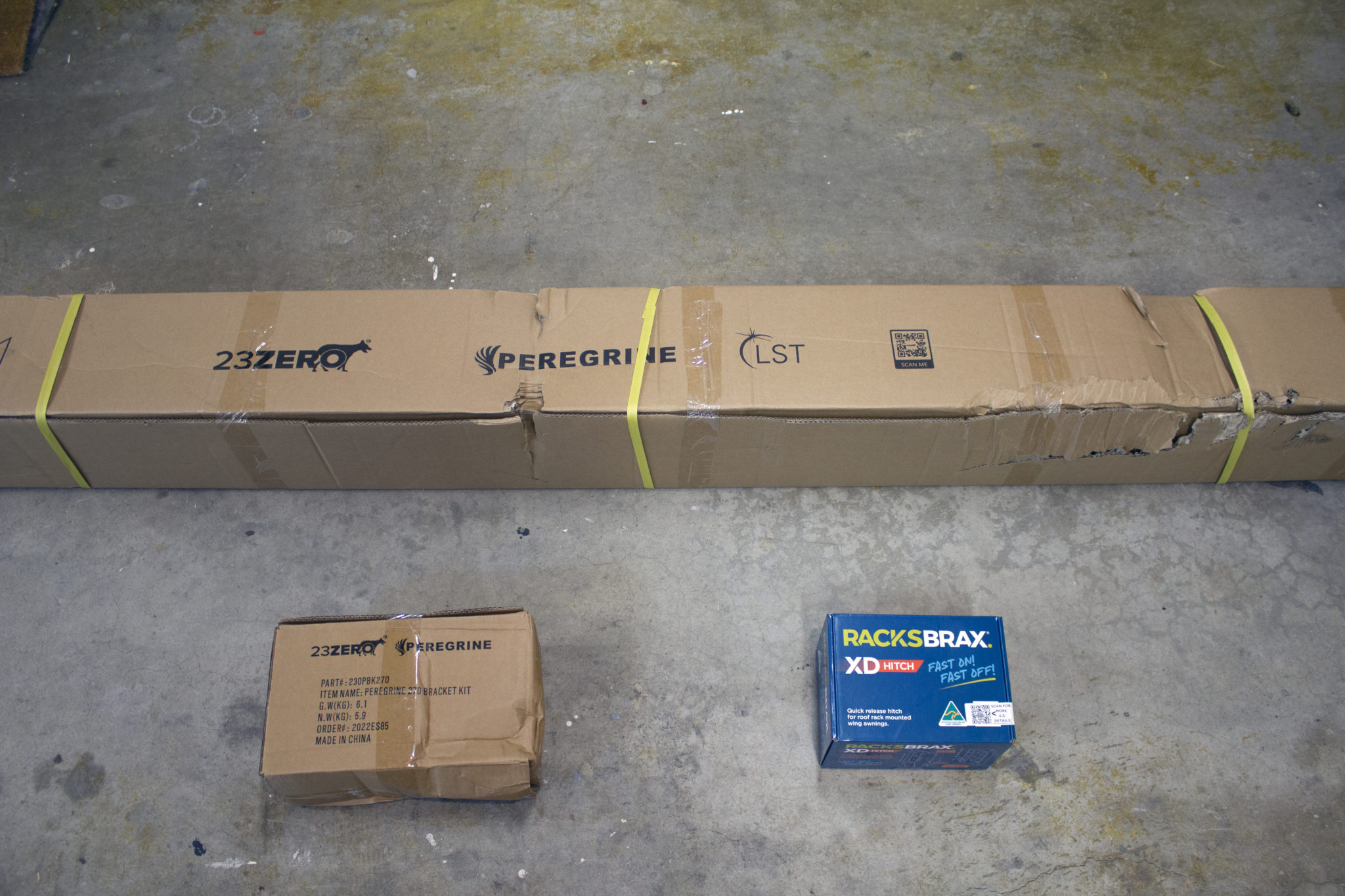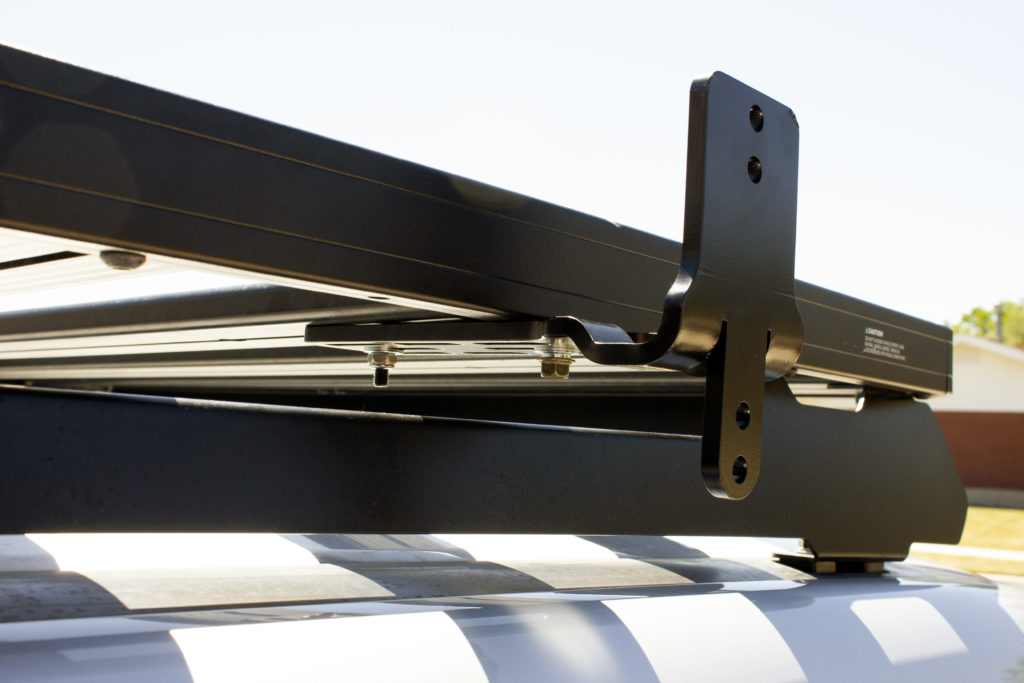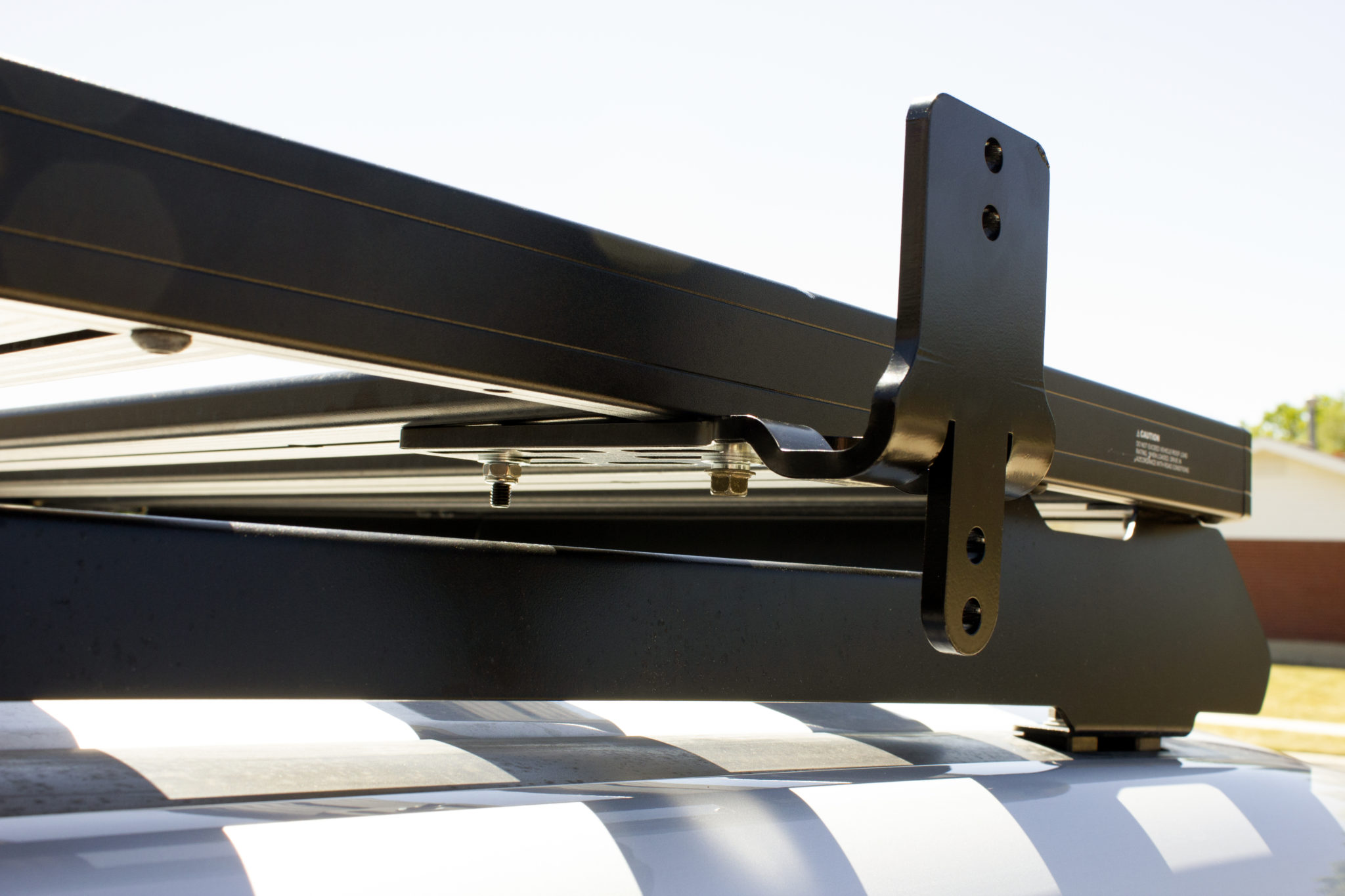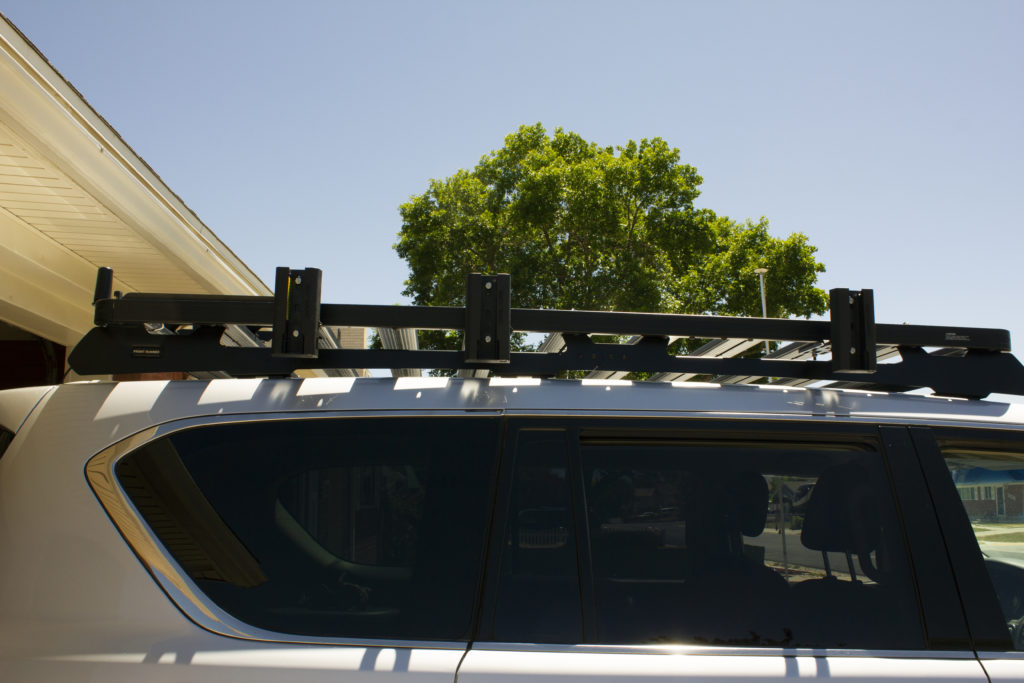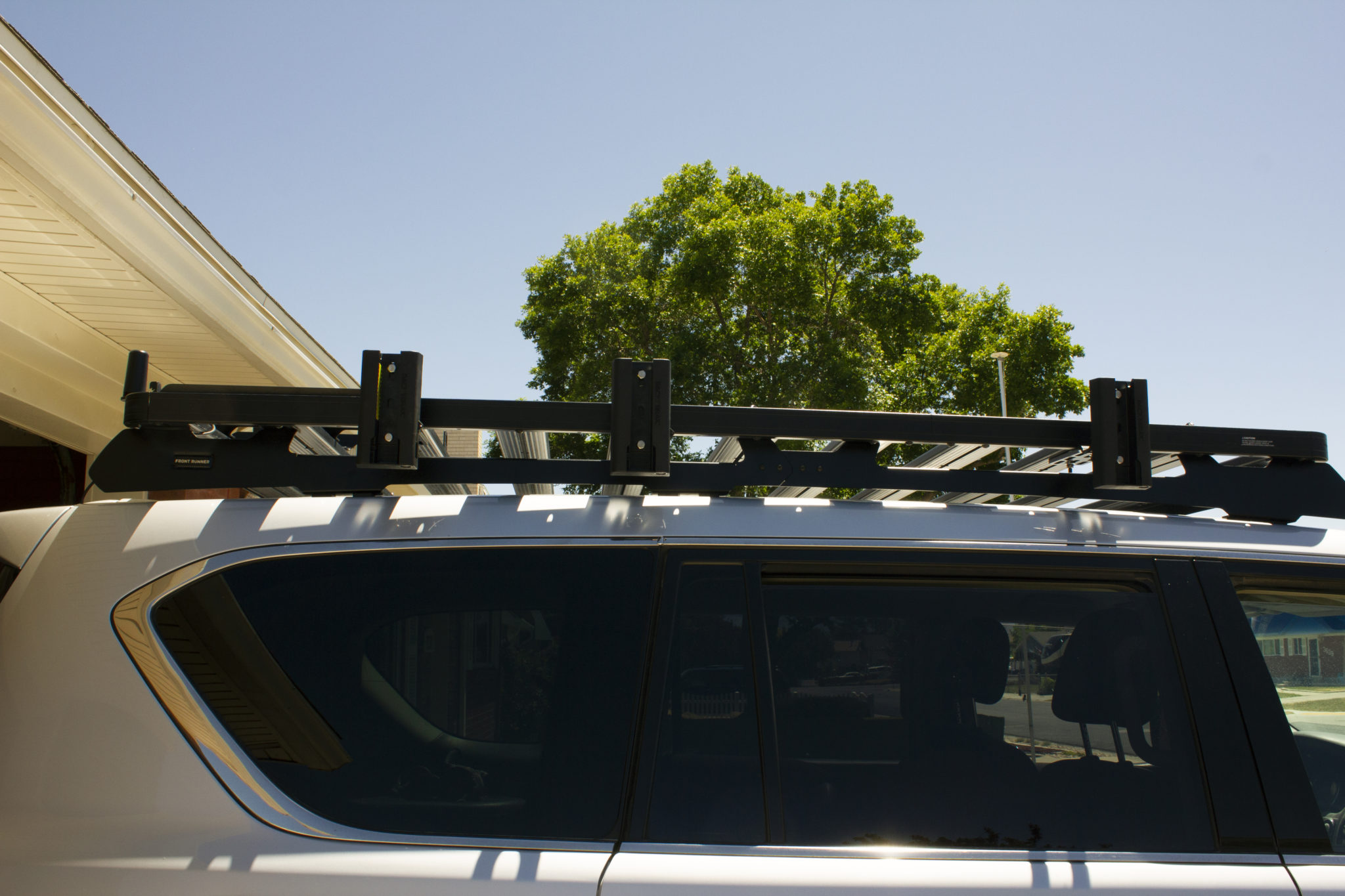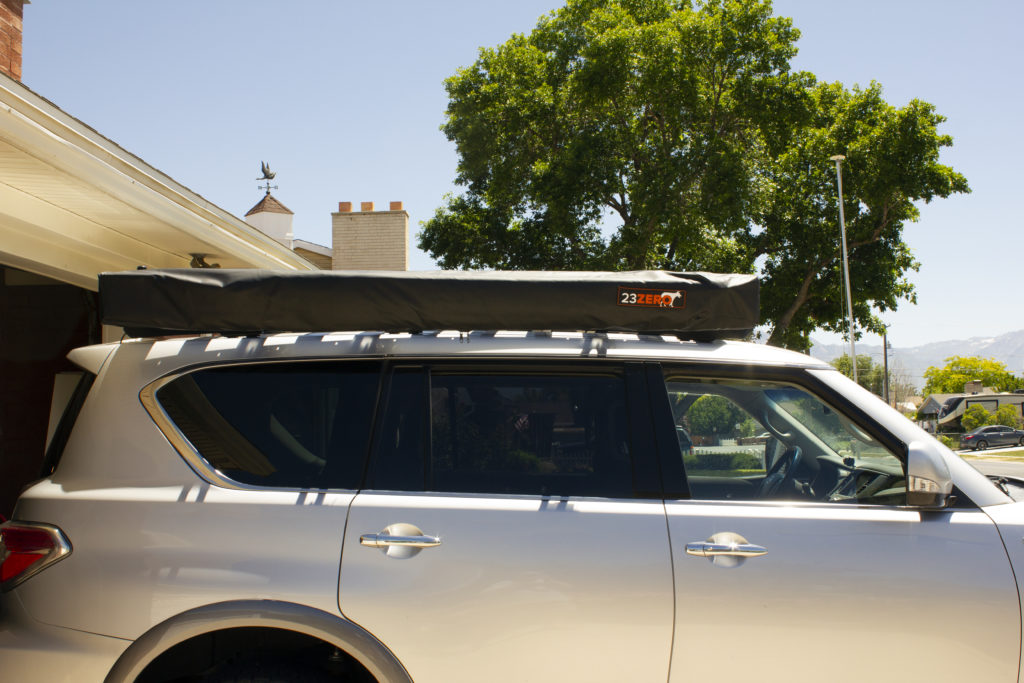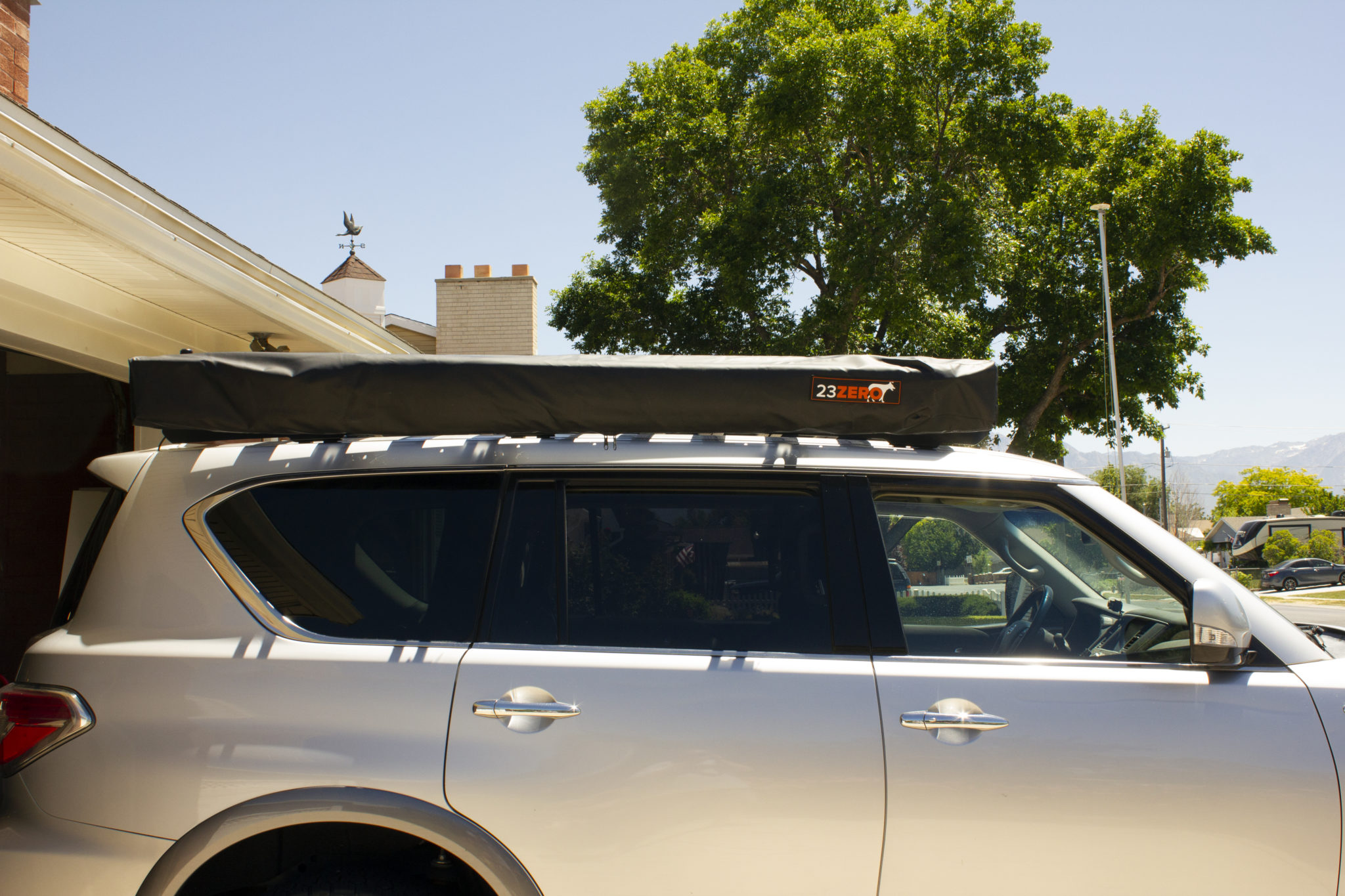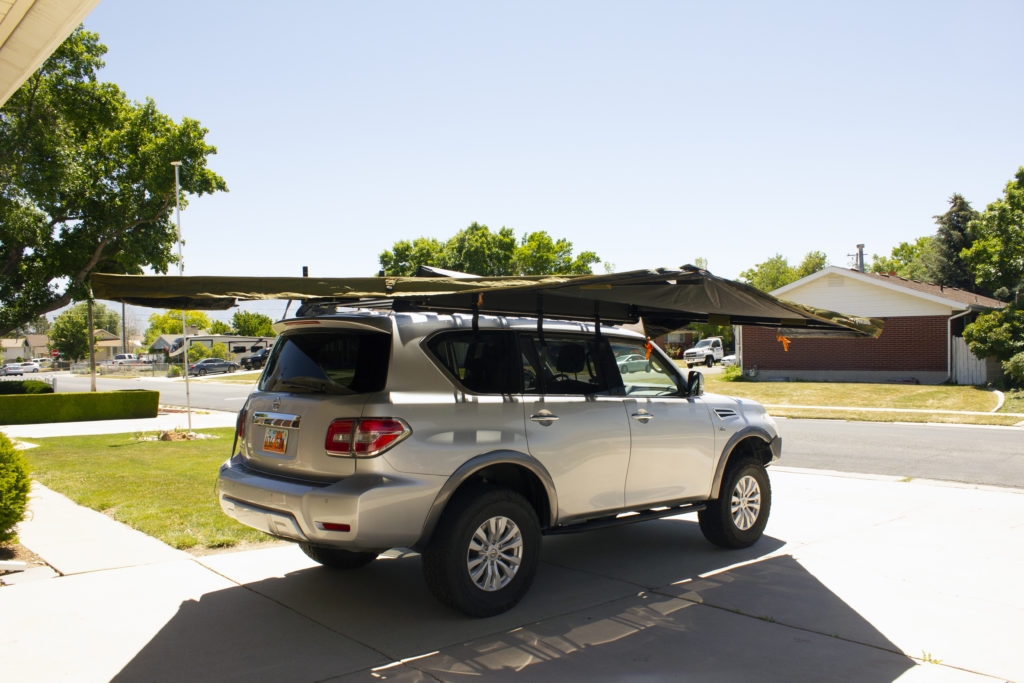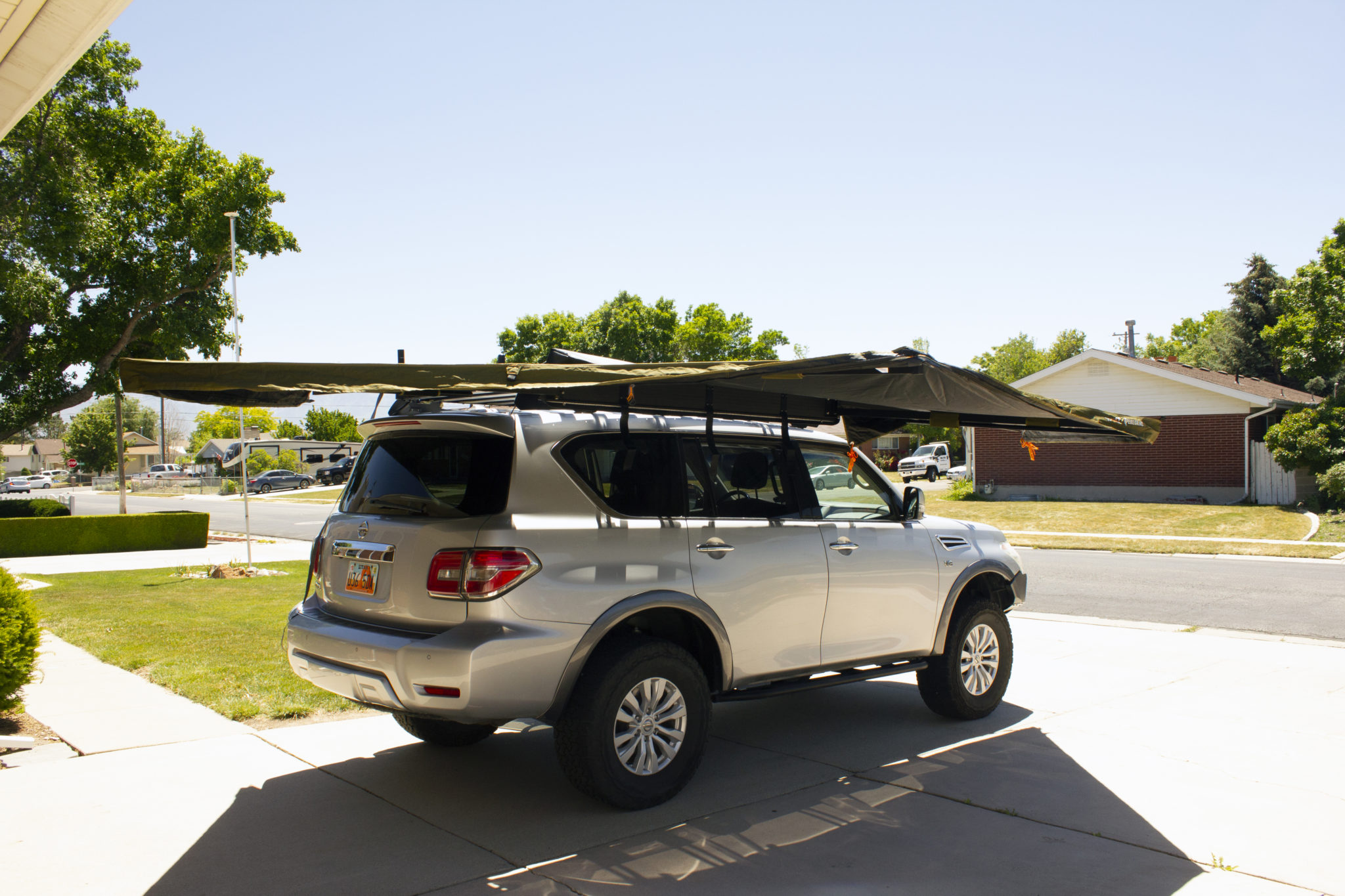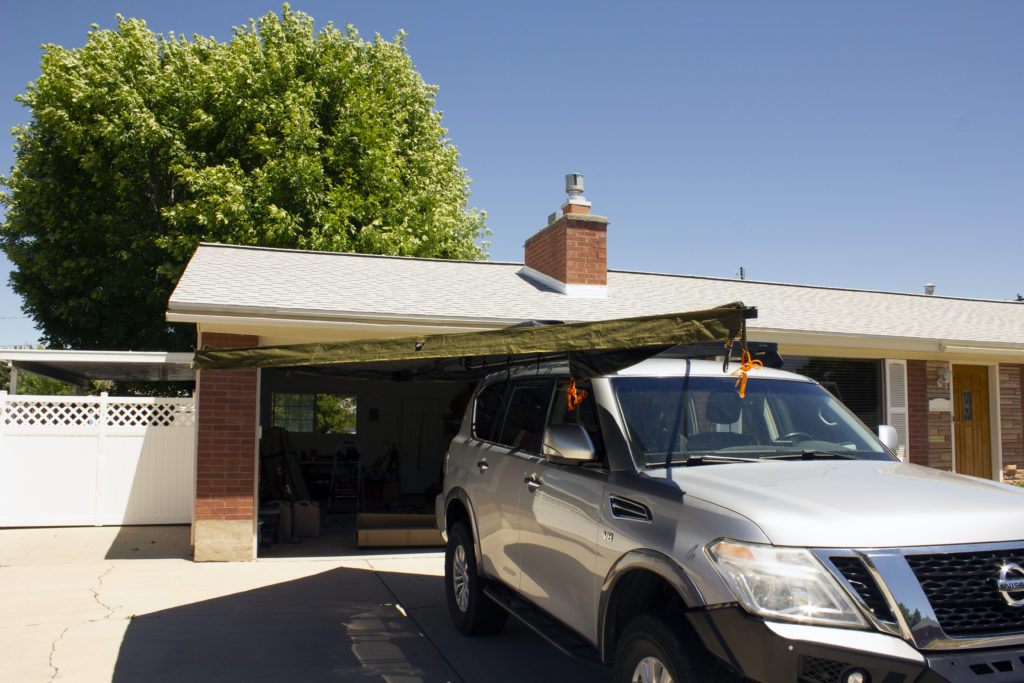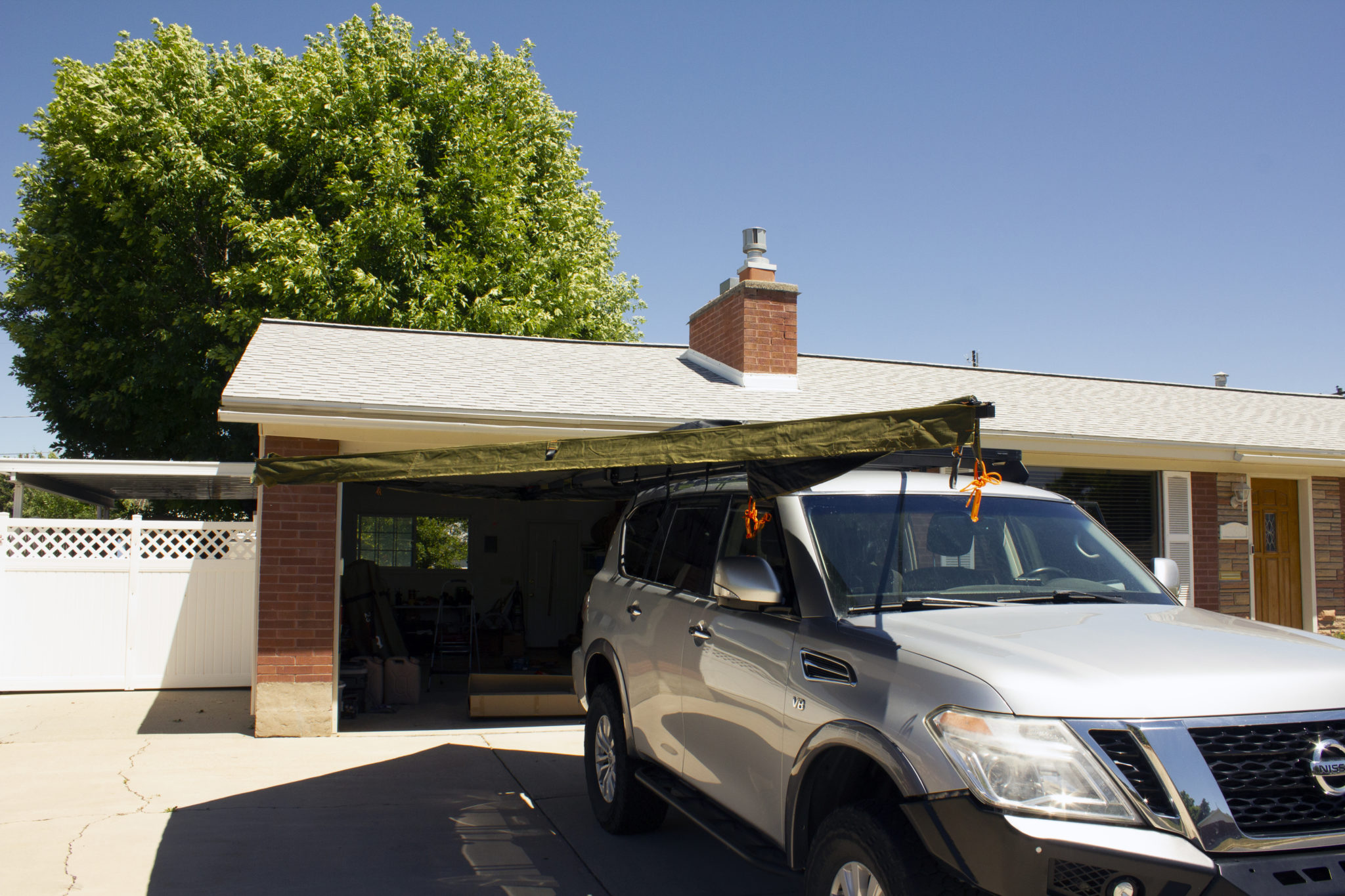 Installing Shade
Once I got the awning home and laid out all the parts, I figured, due to its size, it would be a pain to install. After I started the process I was delighted to discover it was pretty simple. My only complaint was that there is no paper instruction manual. Despite there being good, high-quality online instructions, I prefer having a hard copy. Perhaps I'm just a luddite, though.
With the brackets bolted onto my rack, I opened up the RacksBrax quick-disconnect mounting system that 23Zero kindly included. I've seen quick-disconnects on awnings before and, while they do allow for removing the awning when not in use, they've always been a bit clunky and cumbersome. I honestly expected the same from the RacksBrax. At first glance, they are pretty clunky looking. The tradeoff for these hanging off the side for your rack, though, is that they really, truly make taking the awning on and off a breeze. Rather than having to fumble with a hasp or bolt, you just lift the awning out, and drop it back in. It's as slick as can be.
Half-Dozen Trips
Since I installed the awning, I've been out on half a dozen trips and have used it every single time. Even on a quick picnic up into the mountains with the family, the awning gets pulled out to provide a ton of shade. Rigidity is one of the Peregrine's best features. This means that, aside from securing either end to the rack, you don't need to put down legs or guy lines. This makes it perfect for a quick lunch break.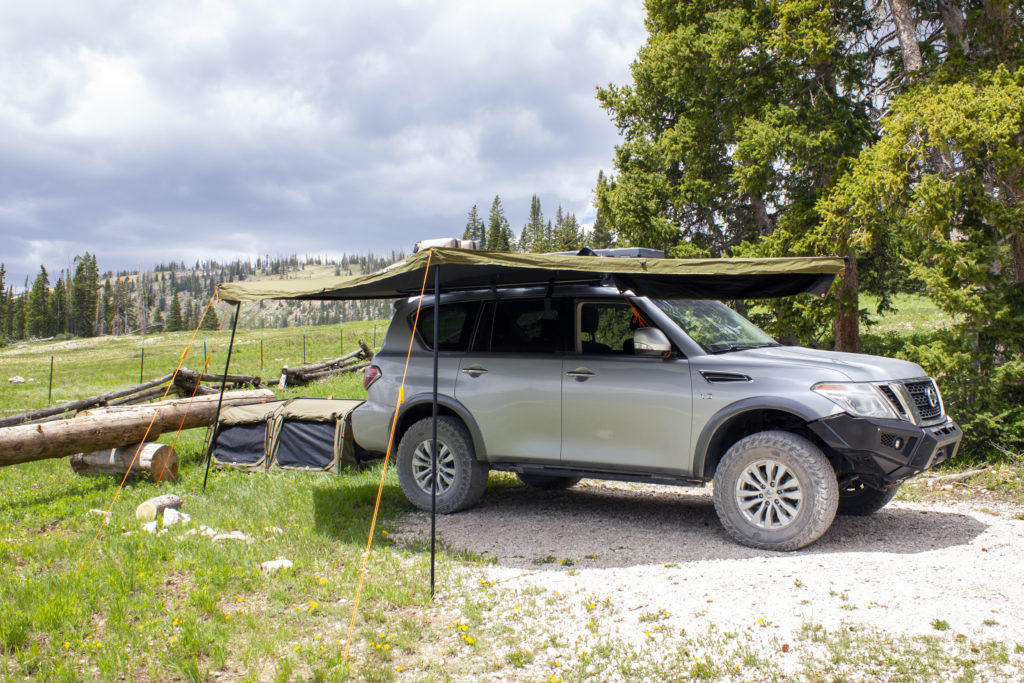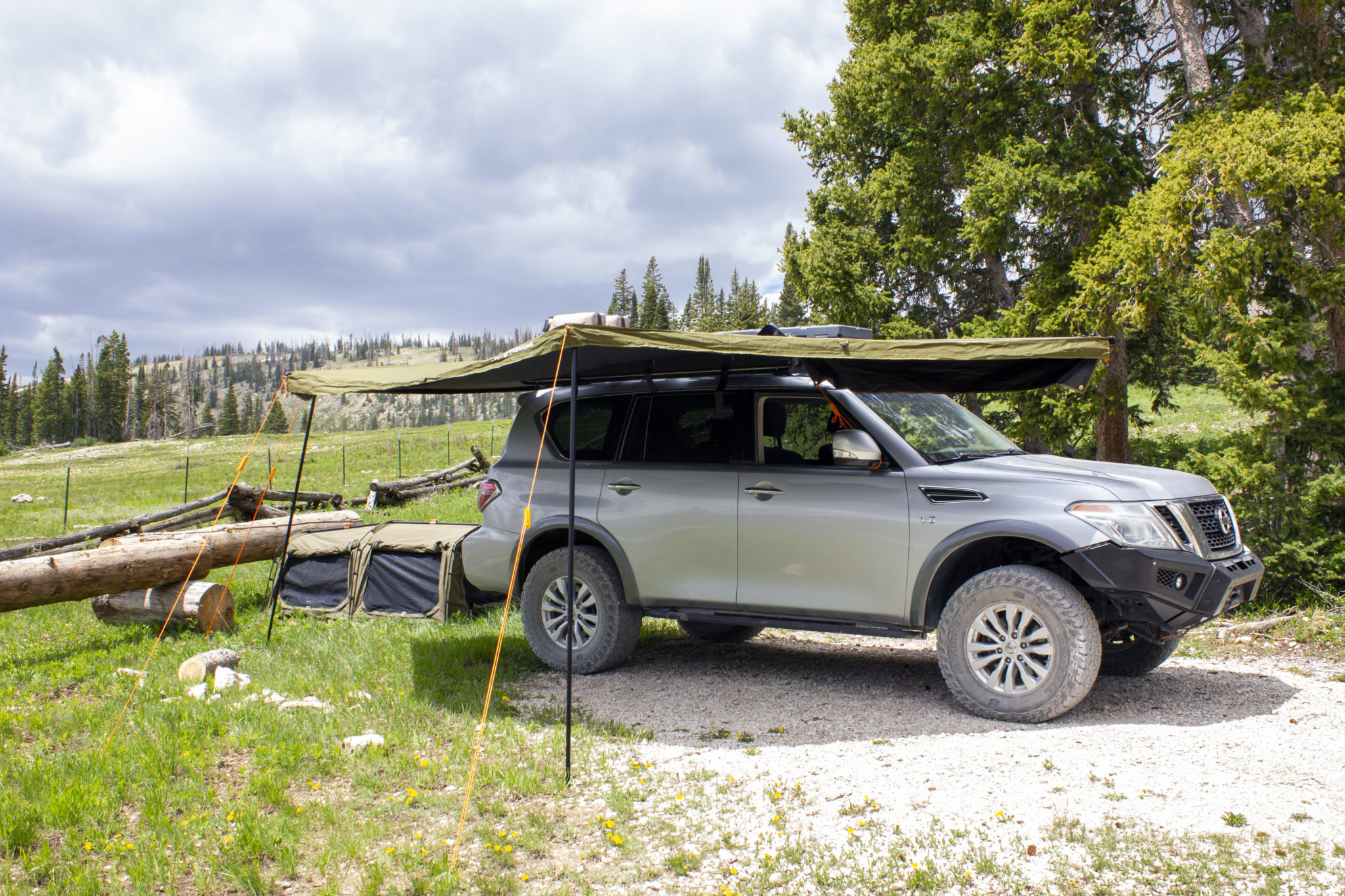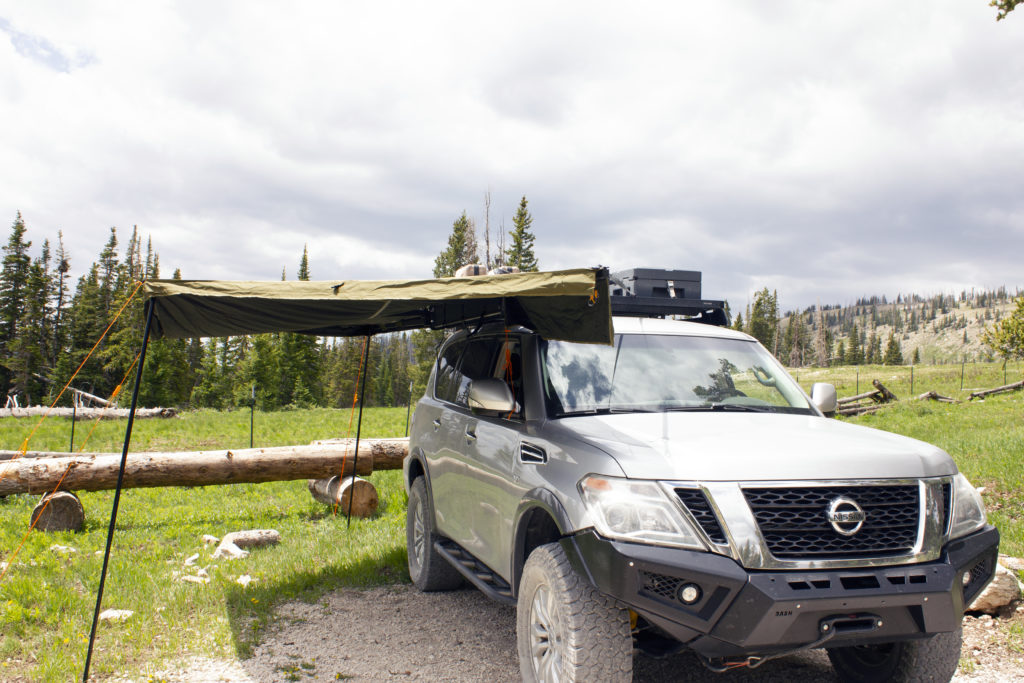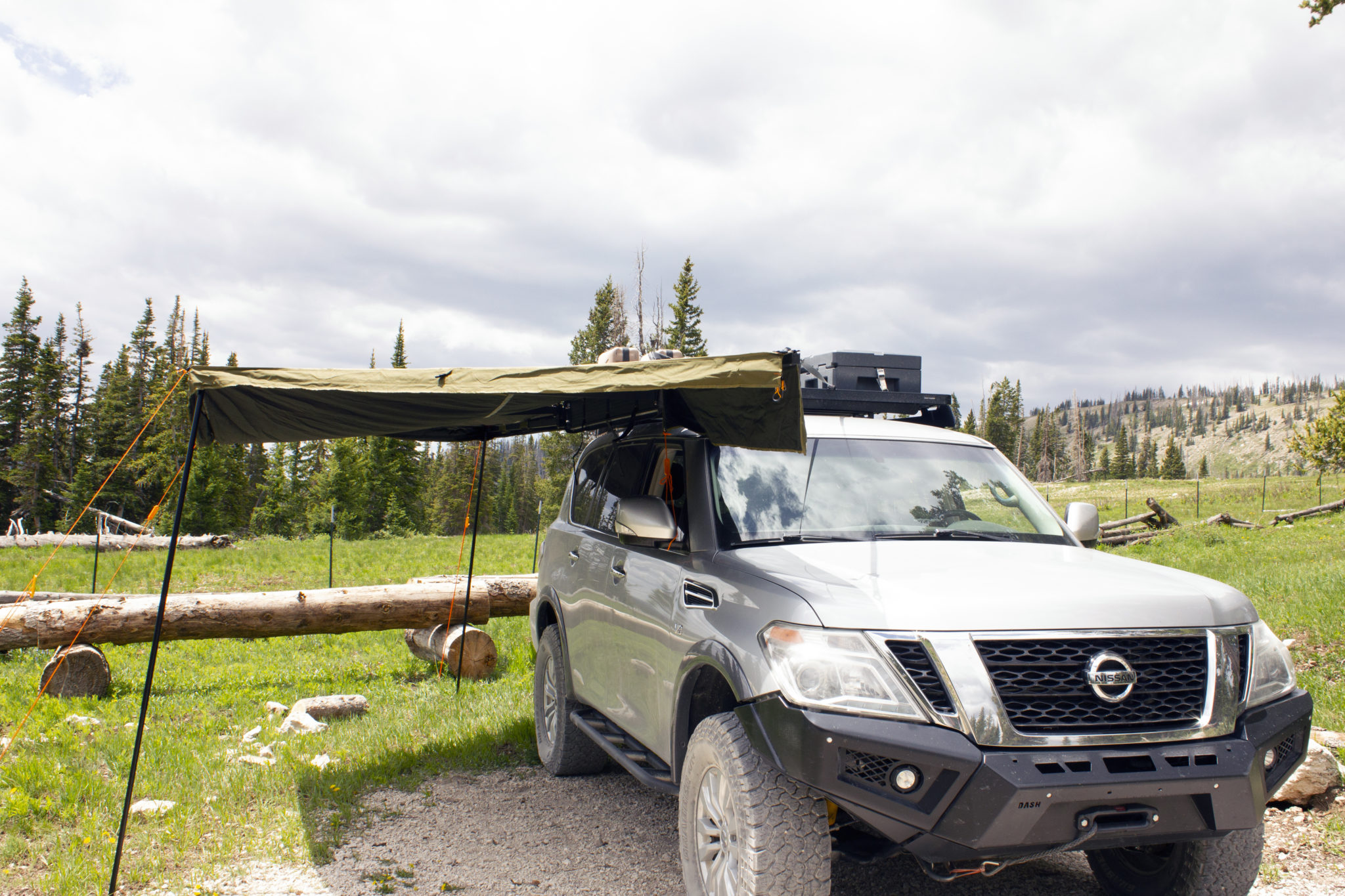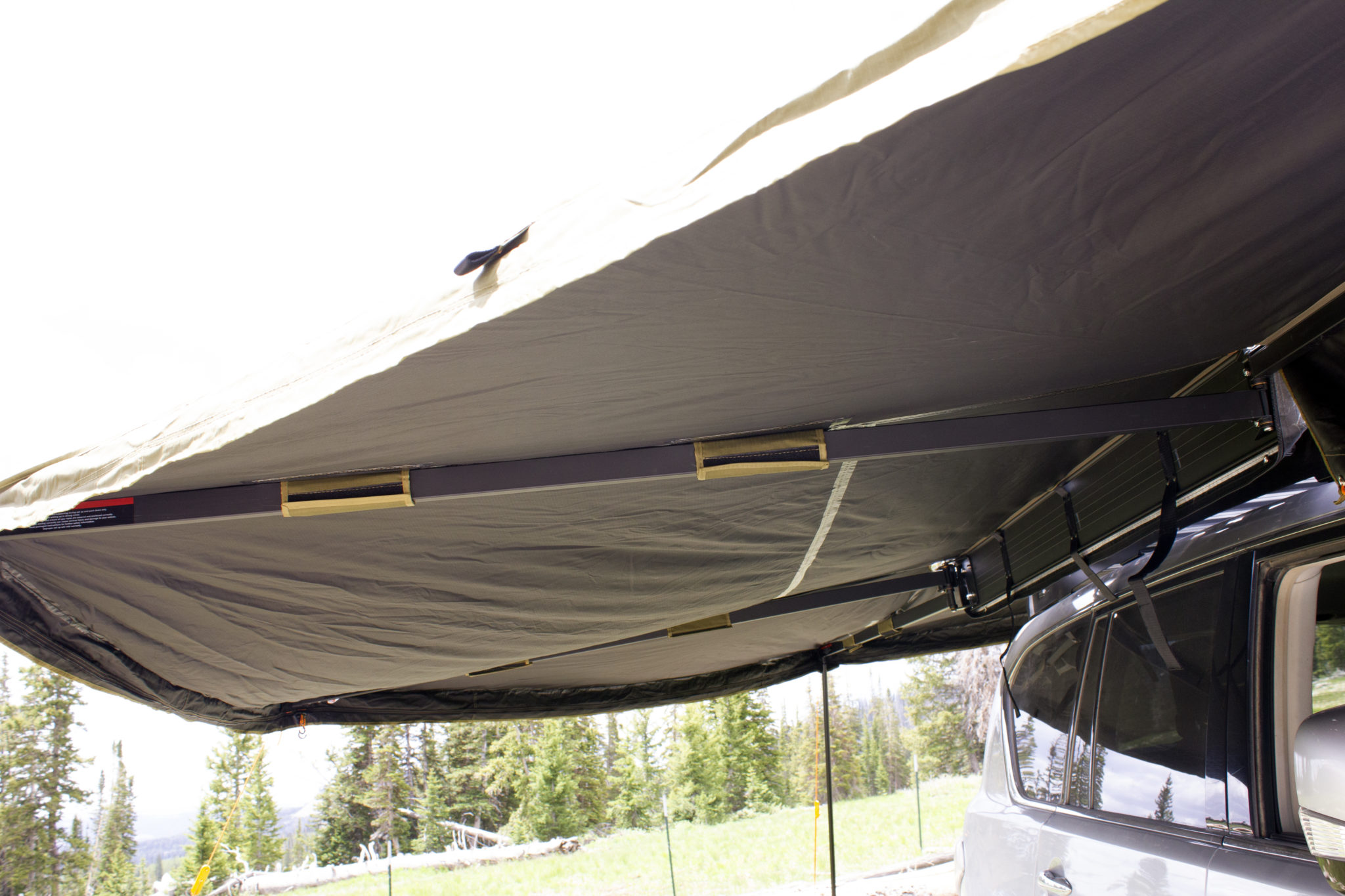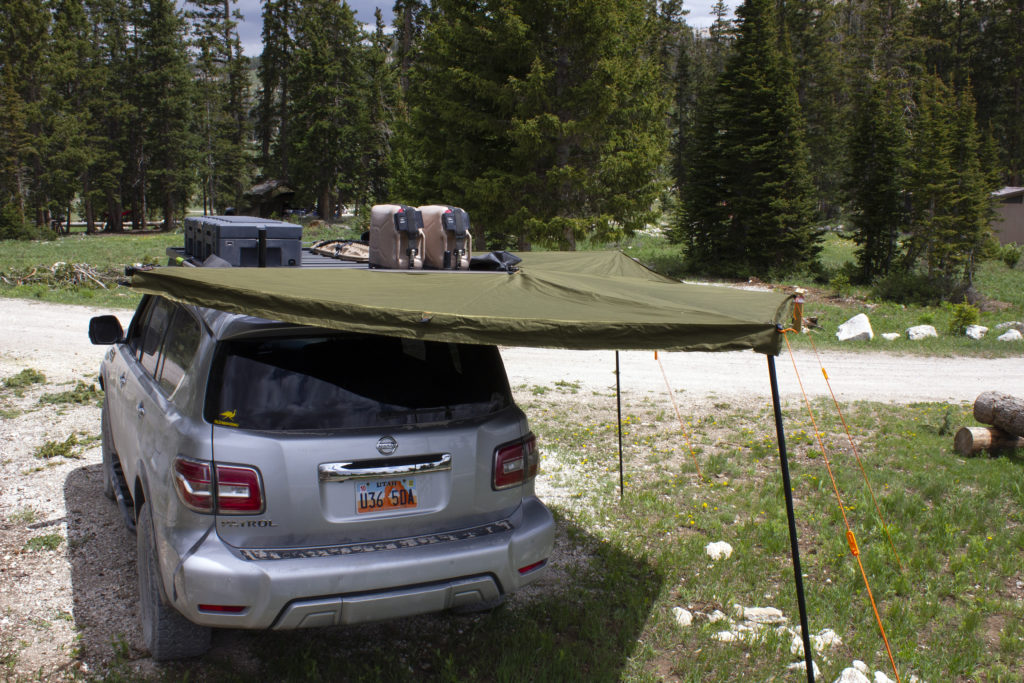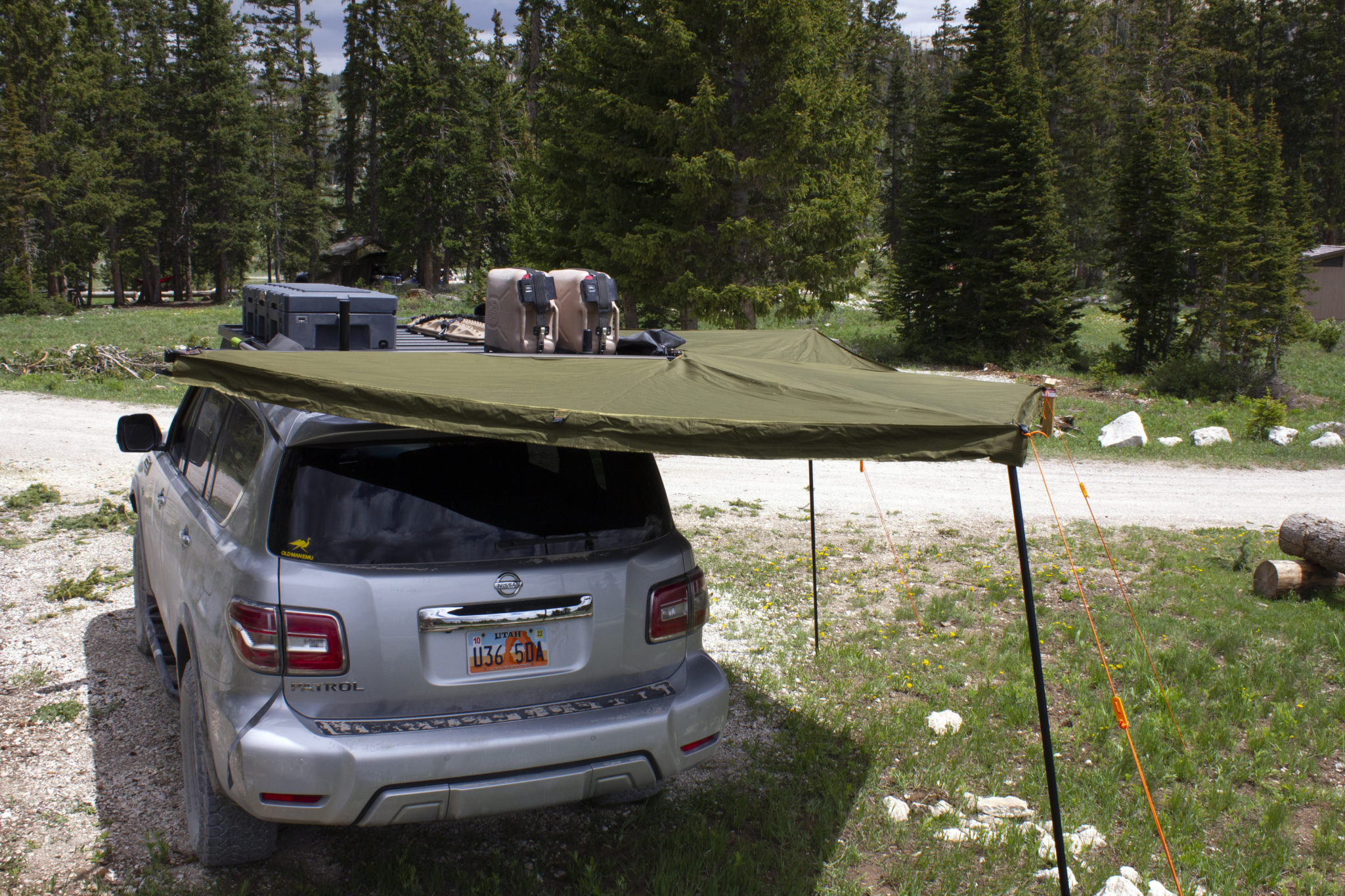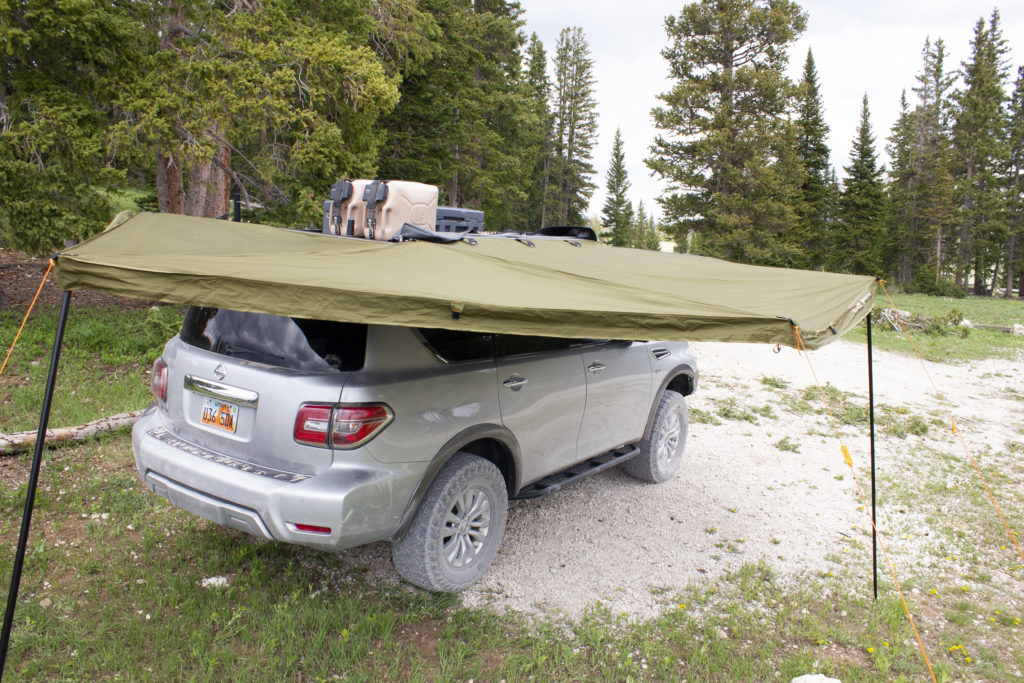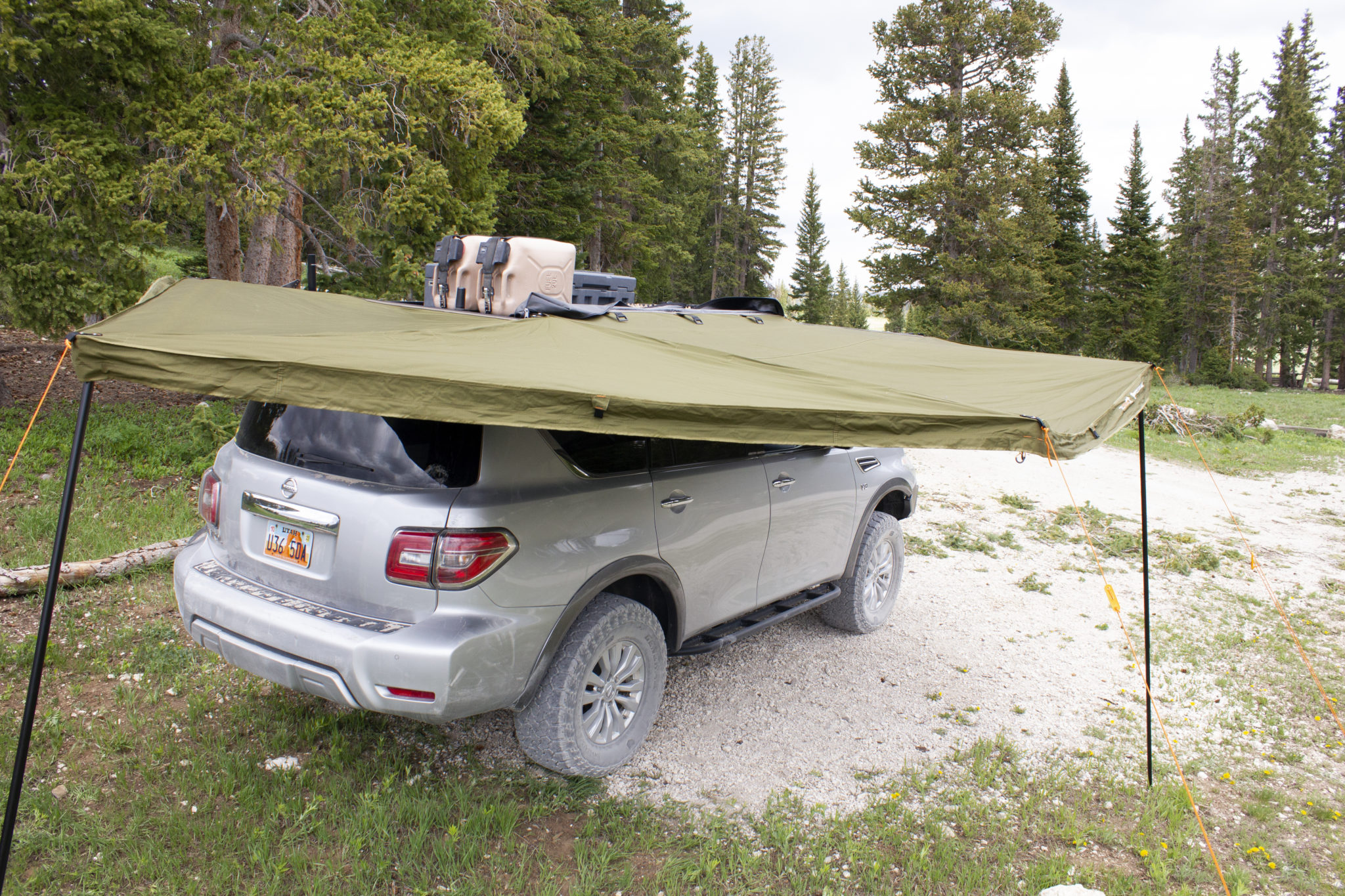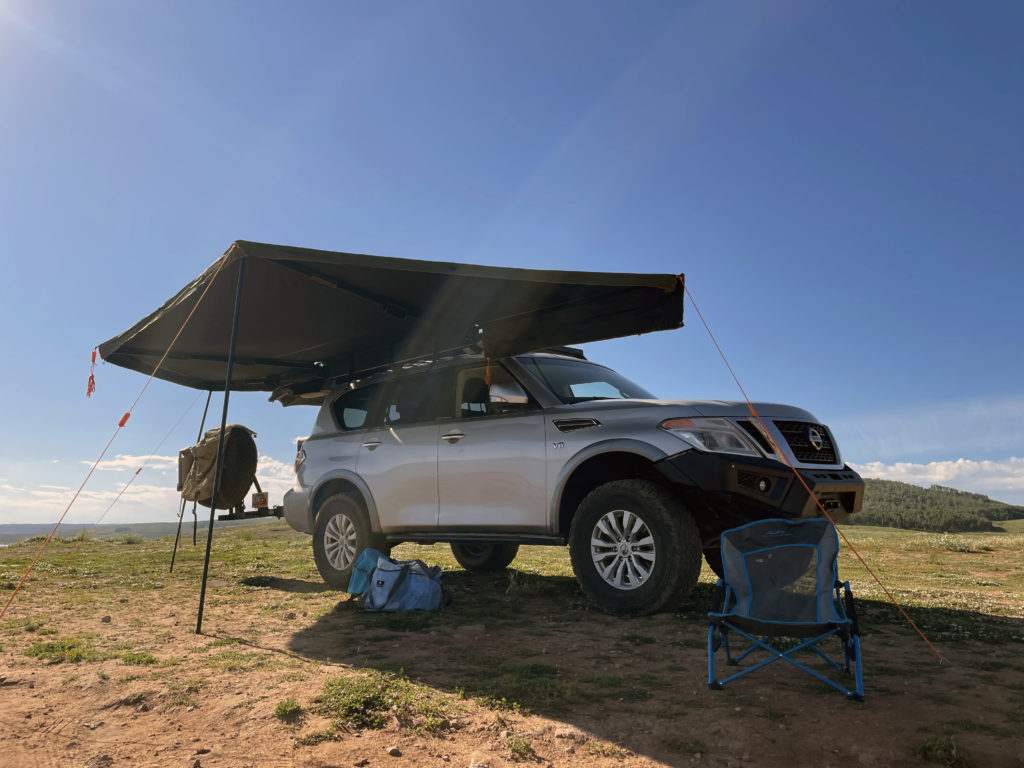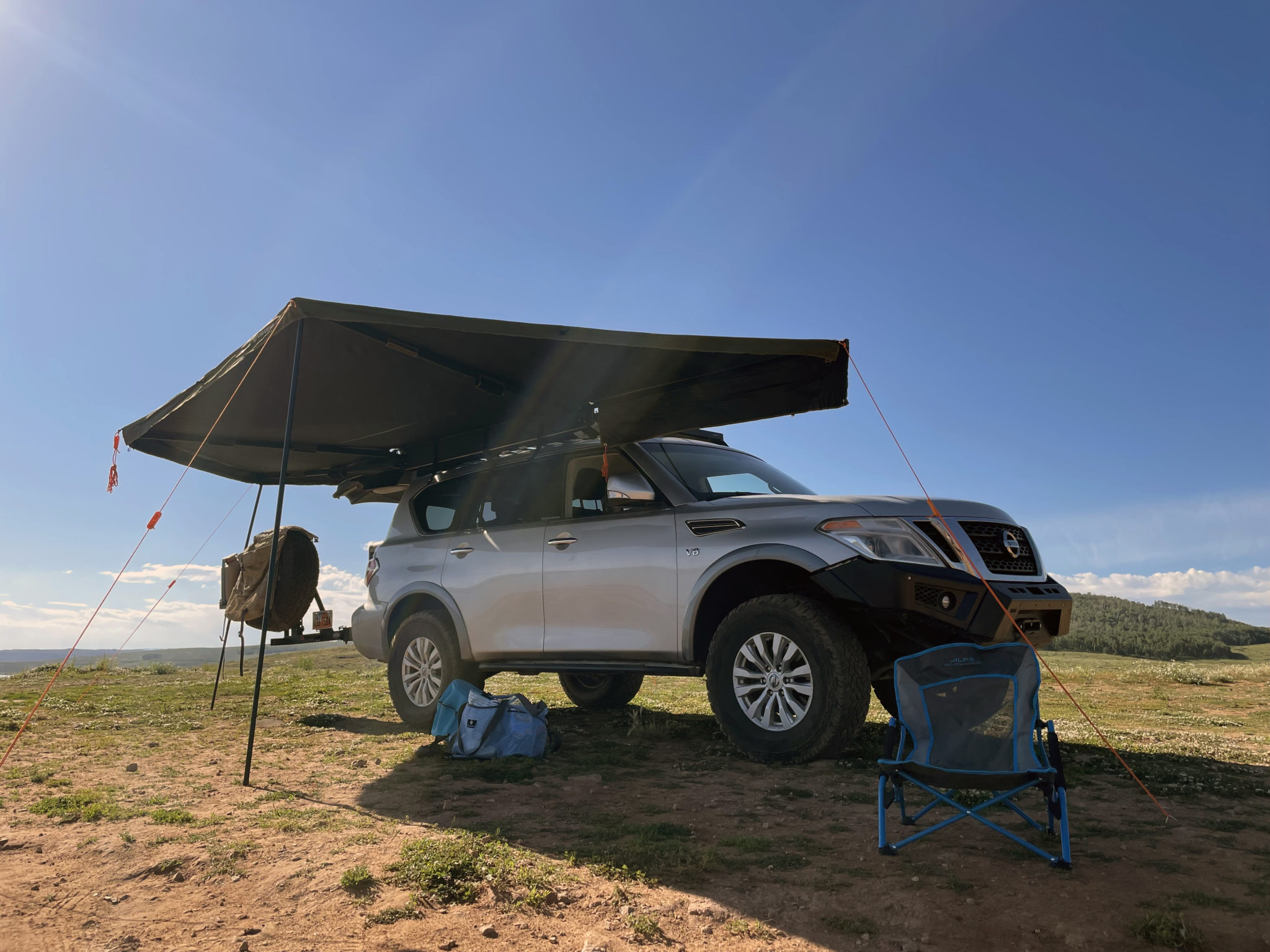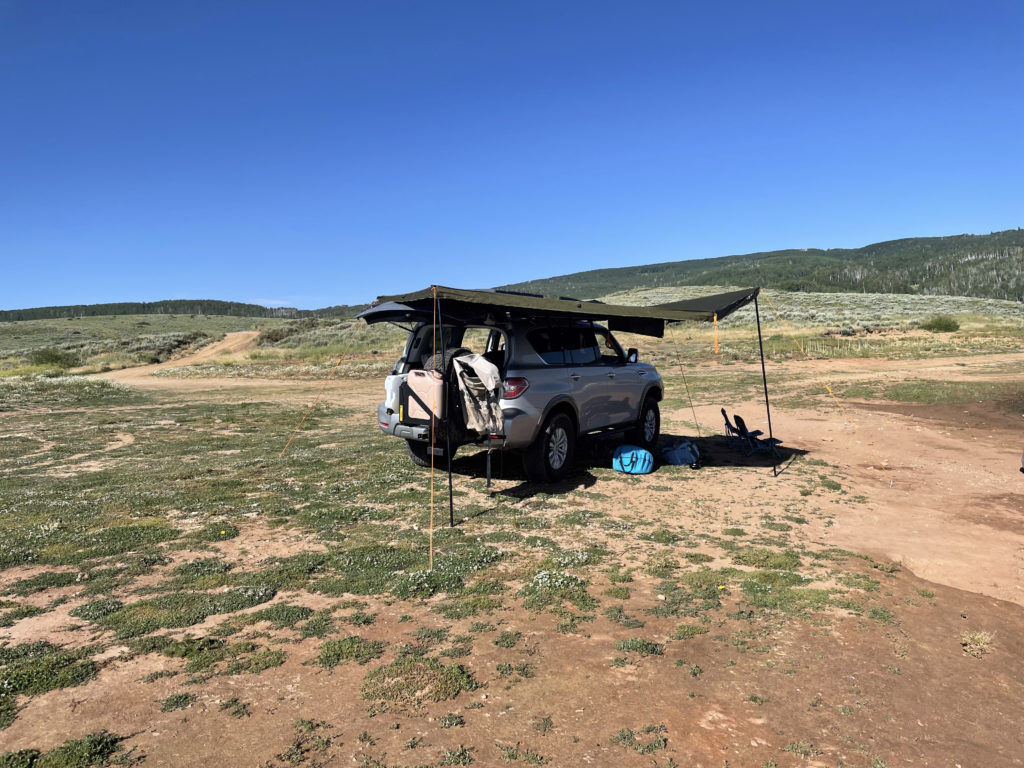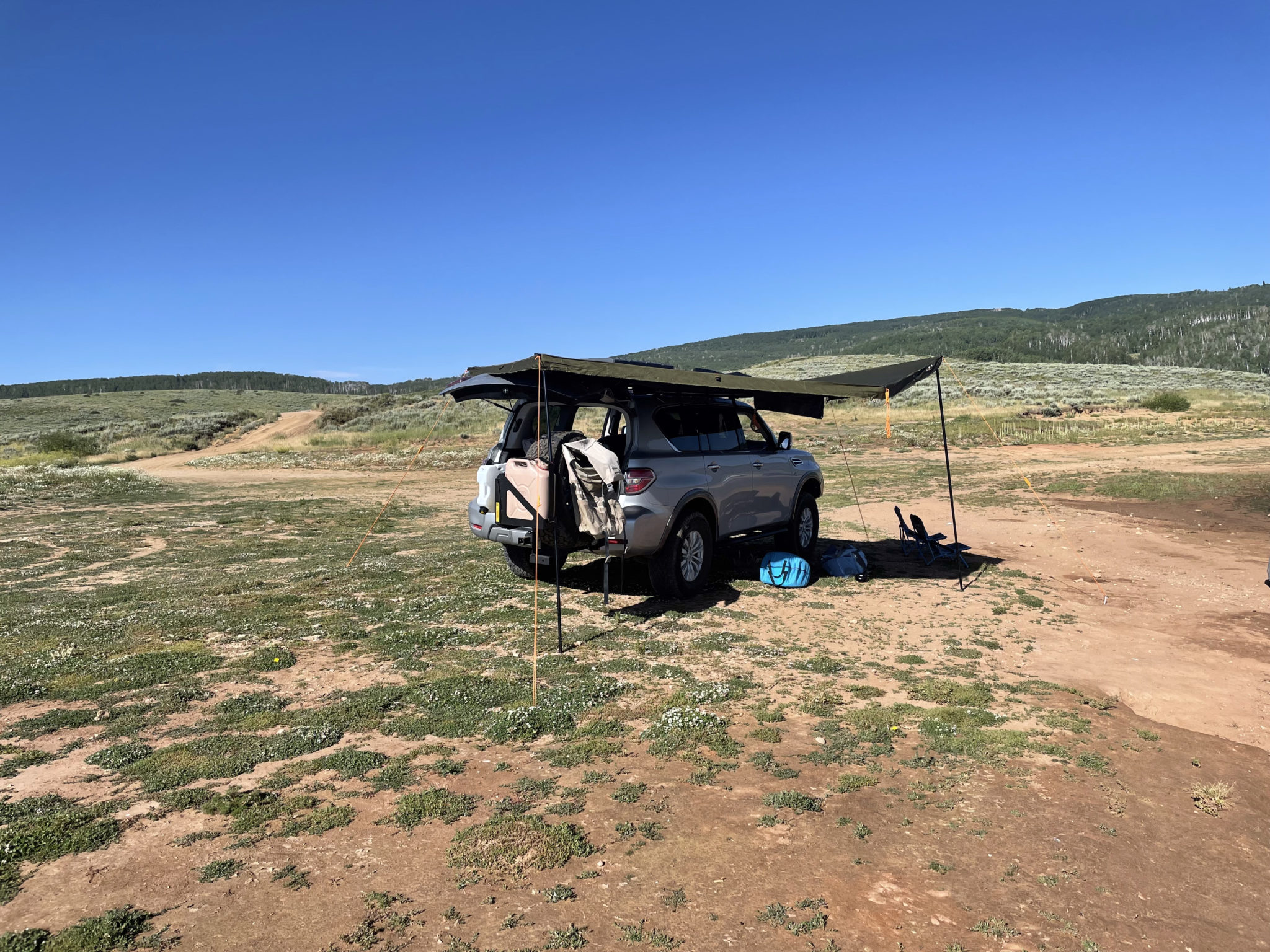 I did make a couple of modifications to my awning right out of the box. First, it comes with two basic cam buckle straps for securing the ends of the awning to your rack when deployed. These are fine. However, I replaced them with some Rollercam straps, which make cinching up the awning much easier. Second, since it doesn't need to be guyed every time you deploy it, having the guy lines flapping around was kind of annoying. I attached them to carabiners so I can clip them on when I need them and store them when I don't. It's the little things that make life pleasant.
All in all, there is nothing not to like about the Peregrine 270. It's as easy to set up and take down. While it's bulky, that's to be expected in the tradeoff for its most important feature: that sweet, sweet 279 square feet of shade.
---
What to know:
Set up covers approximately 279 square feet, depending on mounting height
Light suppression technology reduces the temperature underneath by up to 20%
Laminated 600-GSM PVC transit cover
5x pivoting alloy telescopic poles are included
Hinged from front and back
Simple one person set up and pack down
88-inch mounting length, 7.5 inches tall , 6 inches deep
Fully open measures just over under 20 feet end to end
MSRP: $999
---