It's not too late to wrap up your shopping list and possibly pick up something for yourself. This month we've rounded up some of our favorite pieces of new and classic overland gear all in one place. Winter is a great time to hit the backcountry when crowds, temperatures, and bugs are at an all-time low. So grab some gear and pick a weekend for a getaway during all of the hustle and bustle.
ActionTrax — Orange ActionTrax w/ Stainless Steel Teeth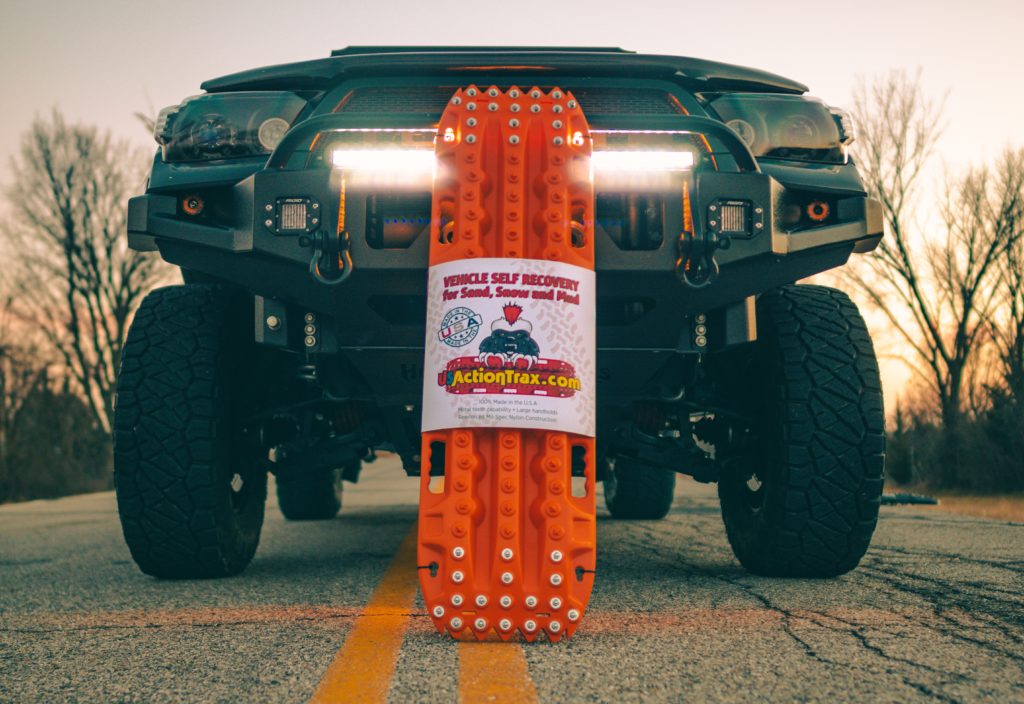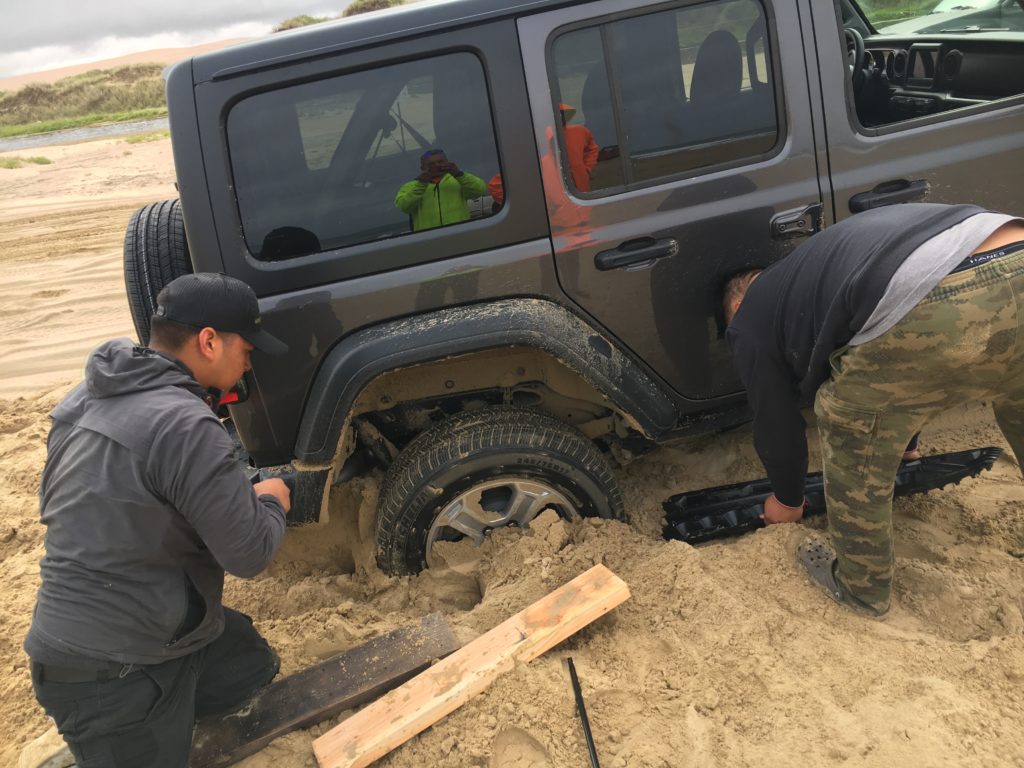 ActionTrax are US made by an FAA-licensed aircraft mechanic and Baja 1000-winning racer, and the materials are supplied by DuPont, so you know the quality is good. ActionTrax are specially designed for cold temperatures, sharp rocks, and heavy vehicles, all common trail issues in North America. ActionTrax can simply be put underneath any tire that is losing traction, and as the ActionTrax lugs engage with the tire treads, the vehicle footprint and traction are increased, allowing for a quick and easy vehicle self-rescue from sand, snow, mud, or rock. ActionTrax feature an aggressive sawtooth end for lateral slot cutting when there's no vertical room to dig.
They also feature large hand holds for gloved hands, improved linking capability with 1-inch slots, in the end, to tie together with webbing, metal tooth add-on capability utilizing off-the-shelf hardware throughout the entire board, and a made-in-the-USA "No Questions Asked" 15-year warranty against the board breaking. The metal tooth version of ActionTrax is the premier model, with 72 stainless steel teeth installed on the ends where the most wear occurs.
MSRP: Standard Tooth $289, Stainless Steel Tooth $389, Orange Stainless on sale at $369
Prinsu — Colored Shield Plates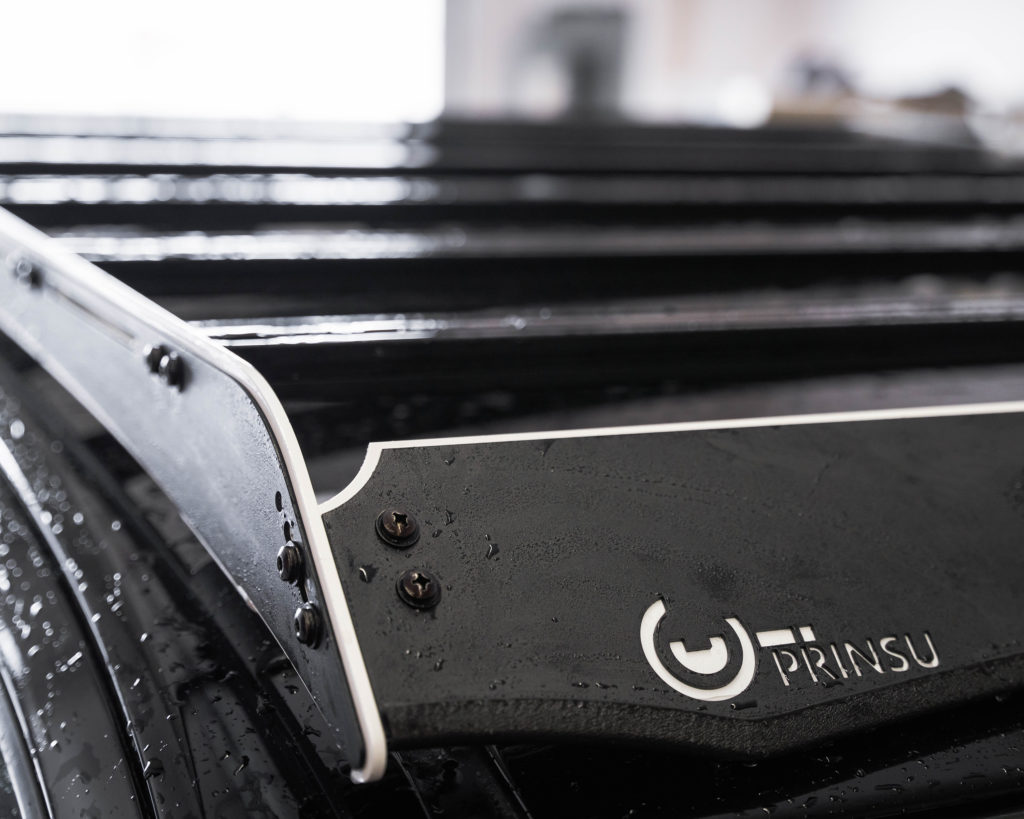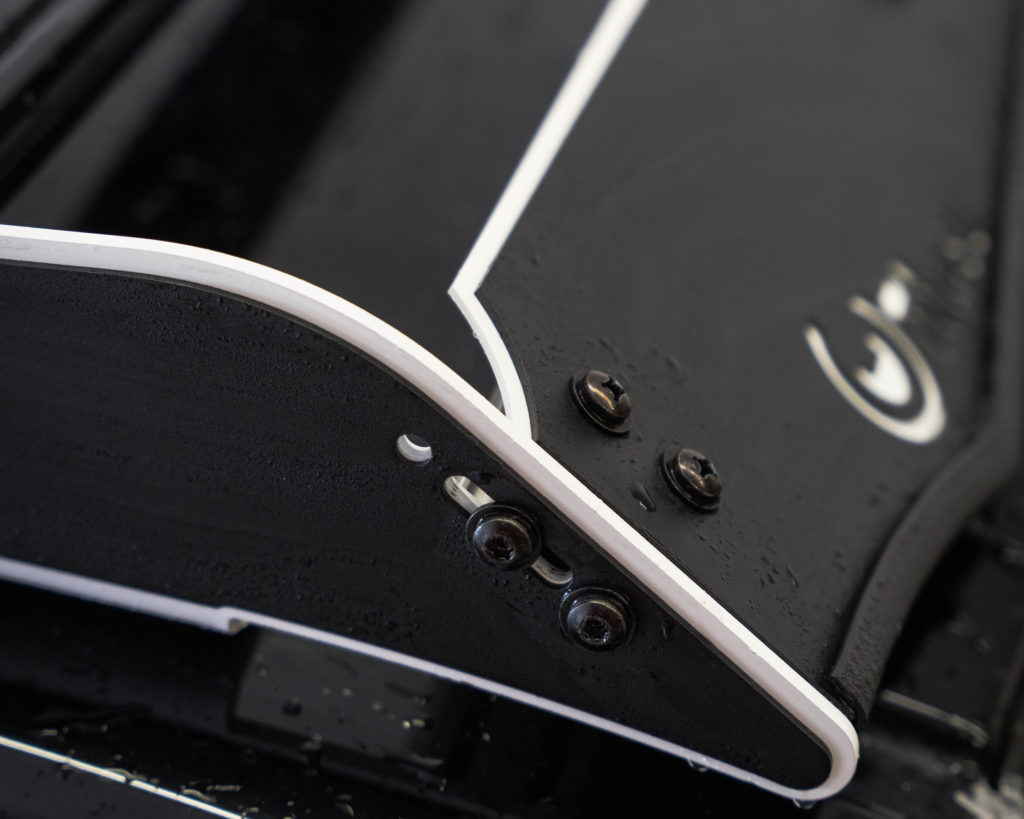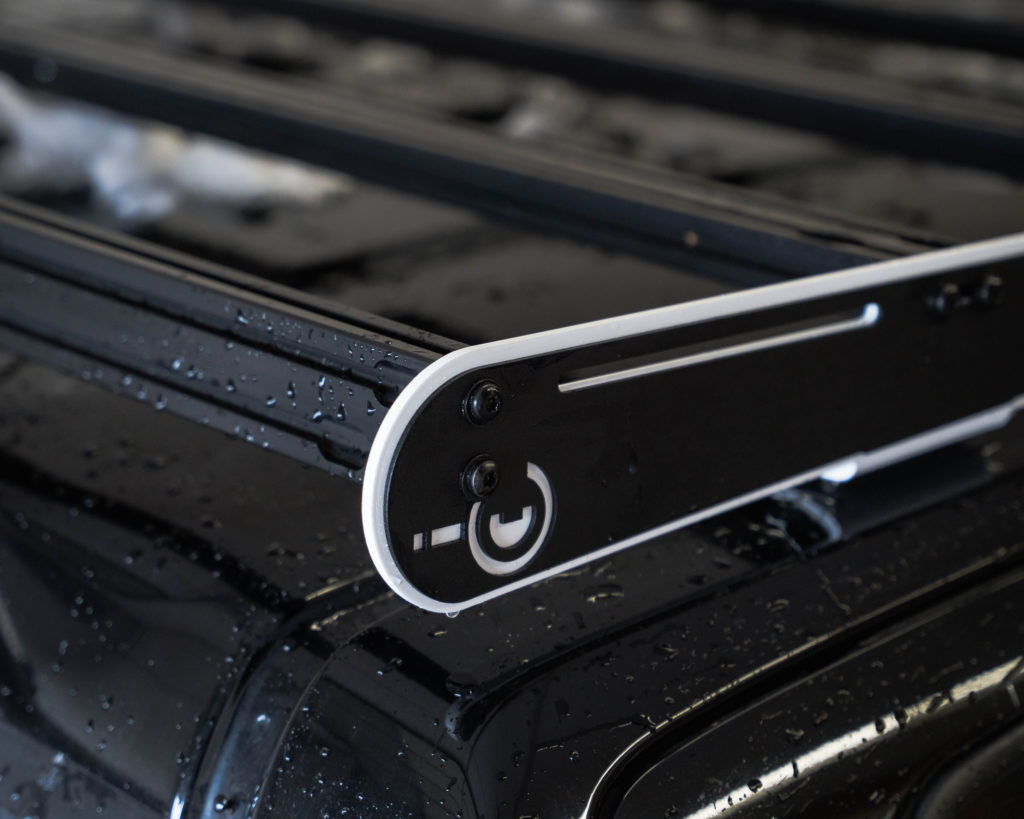 Spice up your Prinsu roof rack with the brand-new Prinsu Shield Plates. Designed to make your rack stand out, these shield plates are available in various colors to reflect your individual style.
These kits come with a wind deflector backing plate and two outer bolt-on shield plates to allow further customization of your rack. Available in TRD Gray, black, or white, you can add these to your Prinsu Rack in a matter of minutes. You can also order them in bare metal if you want to do a color match with your vehicle or any other accessories you have.
Prinsu Shield Plates are available as stand-alone kits if you already own a Prinsu Rack, or they can be bundled with a Prinsu Rack and ordered together. When purchasing the Shield Plates with a rack, you also have the option of choosing a color scheme for your side rails as well as the Shield Plates. Installation is as simple as removing the crossbar bolts, lining up the shield plates, and reinstalling the crossbar bolts.
The Shield Plates are not only for aesthetics; they were also designed with functionality in mind. Cut from high-quality aluminum and precision engineered for your vehicle, they are the perfect addition to your Prinsu Roof Rack. The added protection of the shields gives your roof rack a buffer between any branches or rock faces you might encounter on the trail and adds durability for the heaviest loads.
The newly released Prinsu Shield Plates are currently available for the Tundra, 4Runner, Colorado, and Tacoma at Prinsu.com
MSRP: Starting at $325.00
Intrepid Camp Gear — Geo 2.5 Rooftop Tent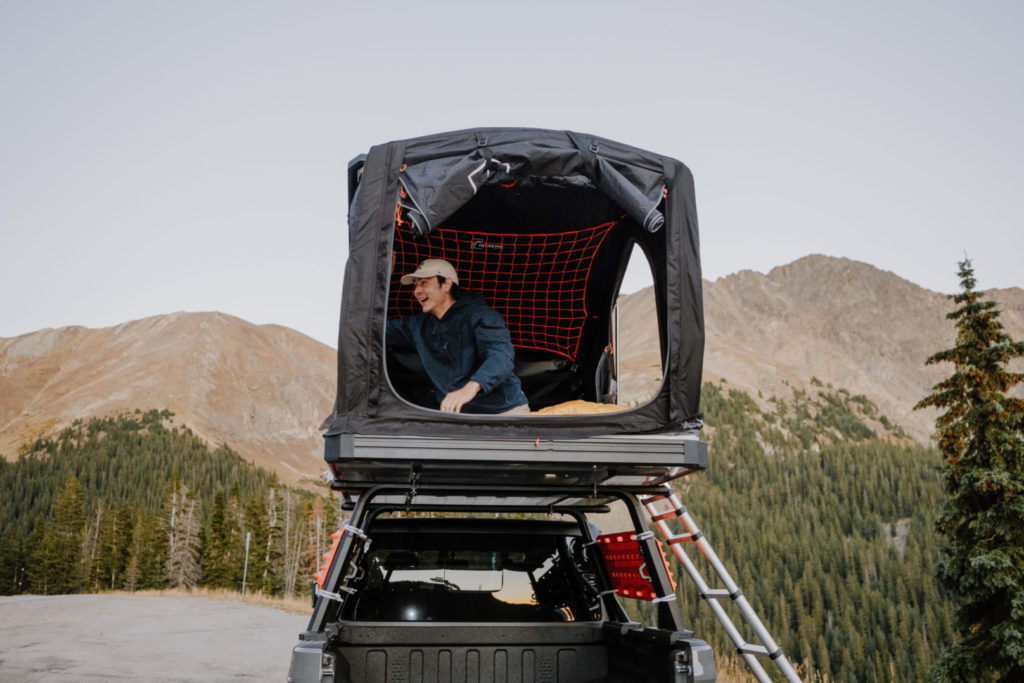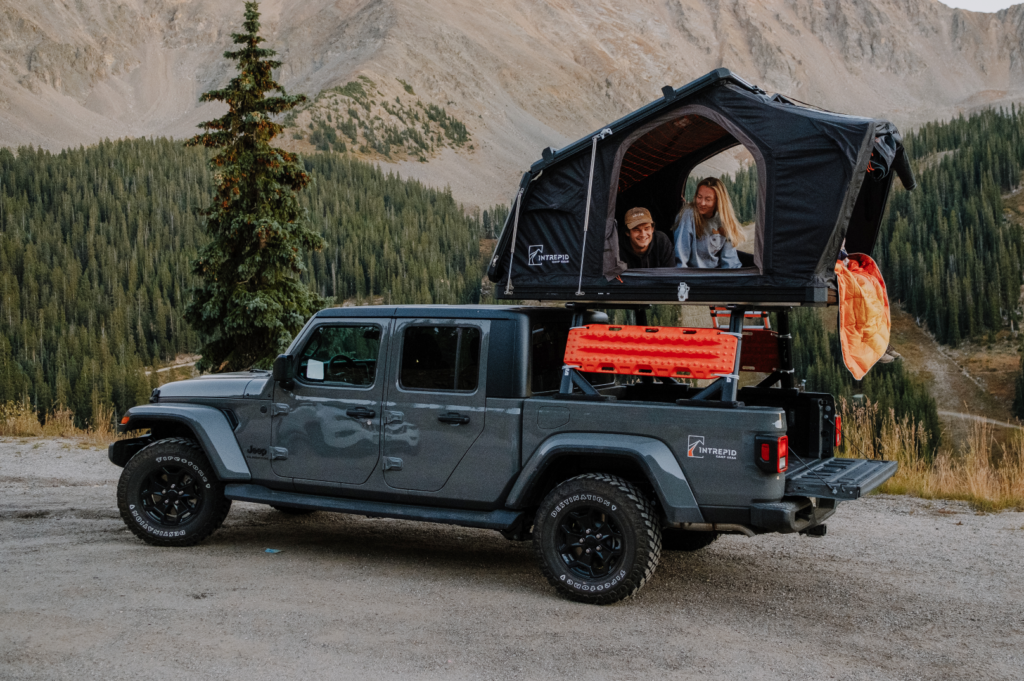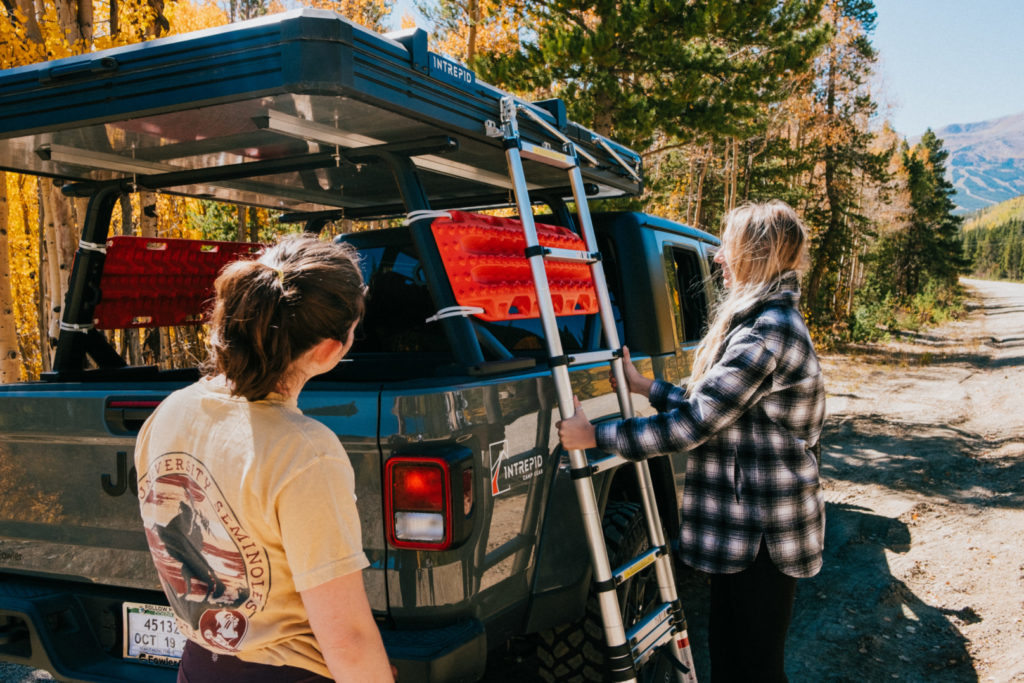 Intrepid Camp Gear designs and engineers its own products with the goal of releasing gear that is more comfortable, simple, and effective than ever before. Their flagship design, the Geo 2.5 rooftop tent, was engineered to address all of the problems rooftop tent users face with traditional clamshell designs. The most important features? More space, easier breakdown, and reduced condensation for a more comfortable and longer-lasting rooftop tent.
With its patented hinged roof design, the Geo 2.5 provides 36 percent more space than clamshell-style tents of the same size without sacrificing an easy set-up. The hinge eliminates wasted space while keeping the design completely waterproof. The result is increased headroom, more space for your feet, and an overall low-profile design that is simple and effective.
The Geo's 60-second set-up time is made easier via its batten closure system. This closure system tucks the fabric for you as you pull the tent closed, virtually eliminating the need to tuck in loose fabric upon closure. The Geo also comes equipped with closable vents on all four sides, the ceiling, and the floor that work to reduce condensation while also doubling as entryways for solar wiring.
The engineers at Intrepid know that the details of a design can make all the difference. The Geo 2.5 boasts a 7ft long base, 4.5 ft high ceiling, 300d ripstop nylon fabric, and roof that can support up to 300 lbs. It also sports cleverly designed accessory channels, pockets for flexible storage, and the all-important skylight for stargazing. These features, coupled with a 2.5-inch thick mattress and condensation reduction mat, make the Geo 2.5 as comfortable as it is efficient.
MSRP $3,995.00
Midland — MXT575 MicroMobile Two-Way Radio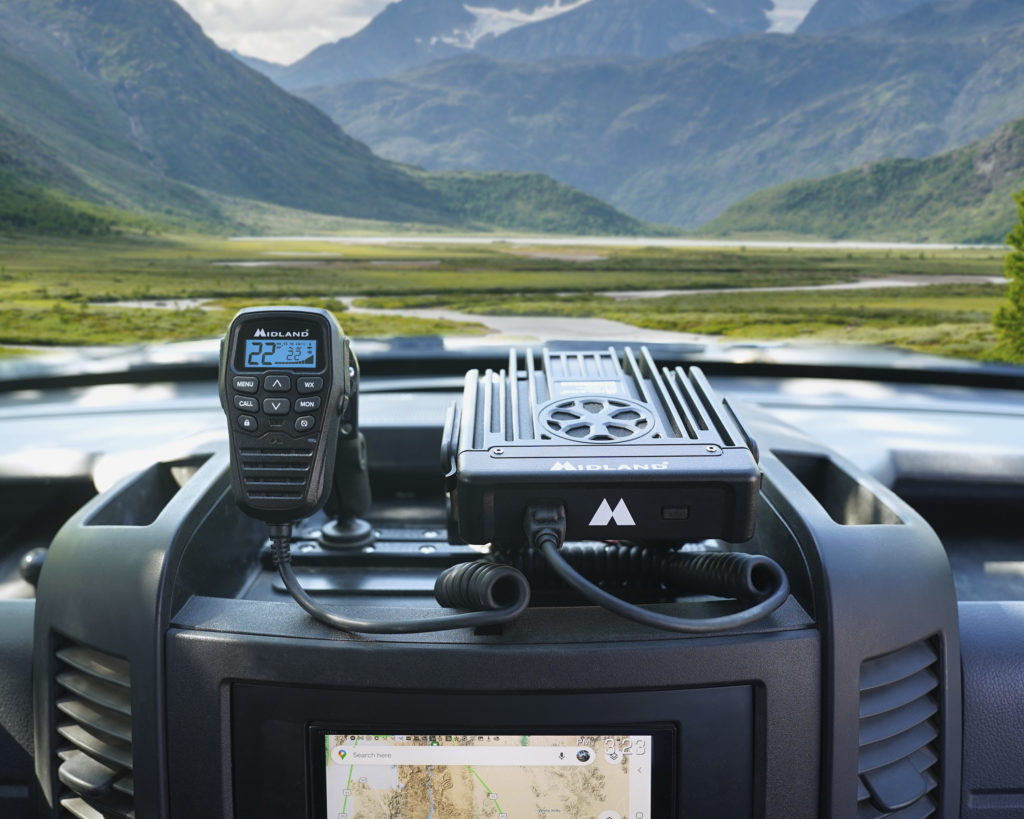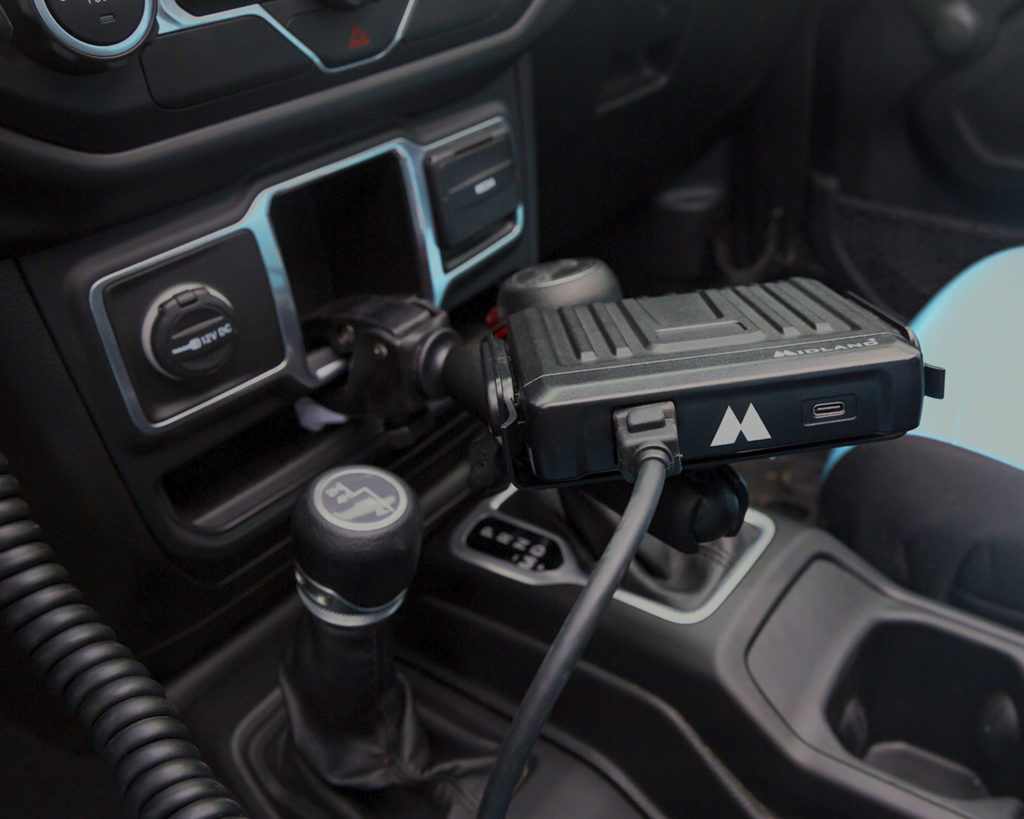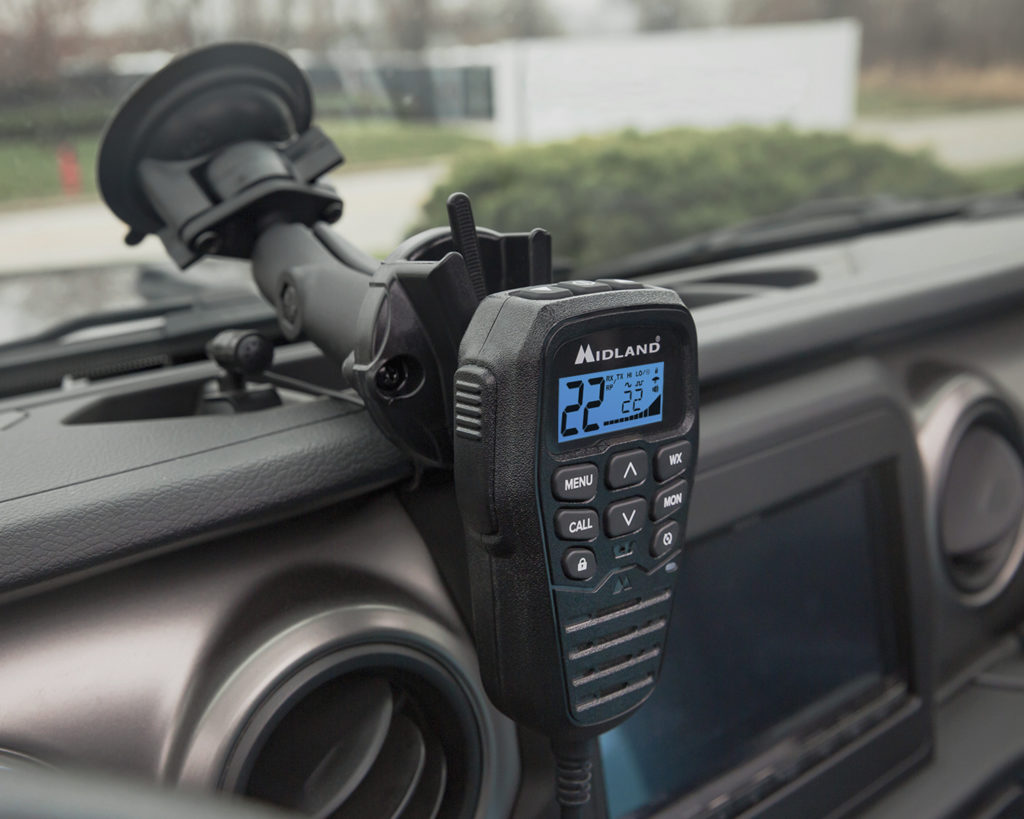 Midland Radio's MXT575 MicroMobile Two-Way Radio packs a punch with power, voice clarity, reliability, efficiency, and more, taking your communication to new lengths.
The MXT575 MicroMobile Two-Way Radio pushes the limits with 50 Watts of power, making it the highest-powered GMRS radio allowed by law. With this power, outdoor adventurers can push their radio range to new levels. Whether it's the Rubicon Trail, Rocky Mountains, or Death Valley National Park, this unprecedented radio power will bring clear and reliable communication to the most remote of locations.
Midland Radio's MXT575 brings with it unparalleled efficiency with its Fully-Integrated Control Microphone. With all of the radio's controls on the microphone, outdoor adventurers and off-roaders alike will avoid crowding up their dashboards. You can simply hide away the radio base unit under the passenger seat, in the center console, glove box, or wherever you please. The Fully-Integrated Control Microphone brings push-to-talk communication straight to your fingertips for easy access and efficient connection.
The MXT575 MicroMobile Two-Way Radio's features don't stop there. This radio is built to operate both on narrow and wide bands and includes eight repeater channels. The MXT575 is also a split-tone repeater capable. When using a repeater, off-roaders and adventurers can stretch their radio range even further.
With NOAA Weather Radio, the MXT575 doesn't just bring safety in communication with others but also with the latest, most accurate information straight from the National Weather Service. With this feature, users get information as soon as it becomes available so you'll have the necessary time to seek shelter if inclement weather is imminent. NOAA Weather Radio brings alerts for tornadoes, flooding, wildfires, and more.
Easily communicate in and out of the vehicle when spotting an obstacle or assisting with recovery, as the MXT575 is compatible with all of Midland's FRS and GMRS walkie-talkies. With this compatibility, your radio communication knows no bounds.
The MXT575's other features include a USB-C charging port for the fastest charge time for devices like cell phones, tablets, laptops, and walkie-talkies.
The MXT575 also gives users access to 142 privacy codes, a programmable squelch, and a backlit display with eight color options.
Explore the unknown and the most remote locations, knowing the MXT575 brings communication adventurers can count on. Midland Radio inspires connection through communication.
MSRP: $399.99
Otto Wilde Grillers — Otto Lite Grill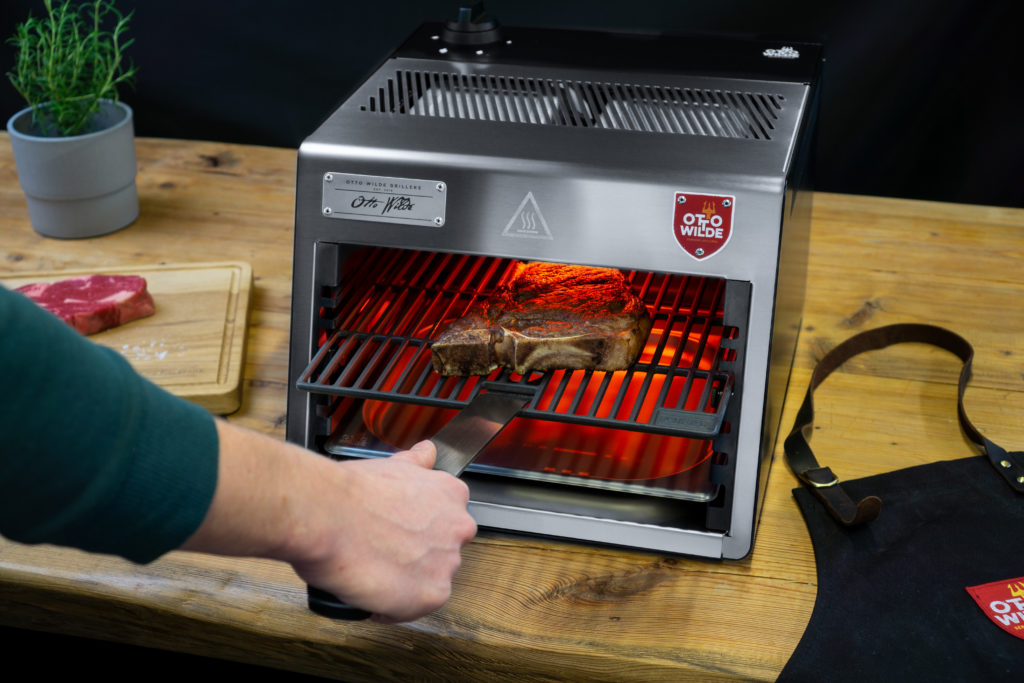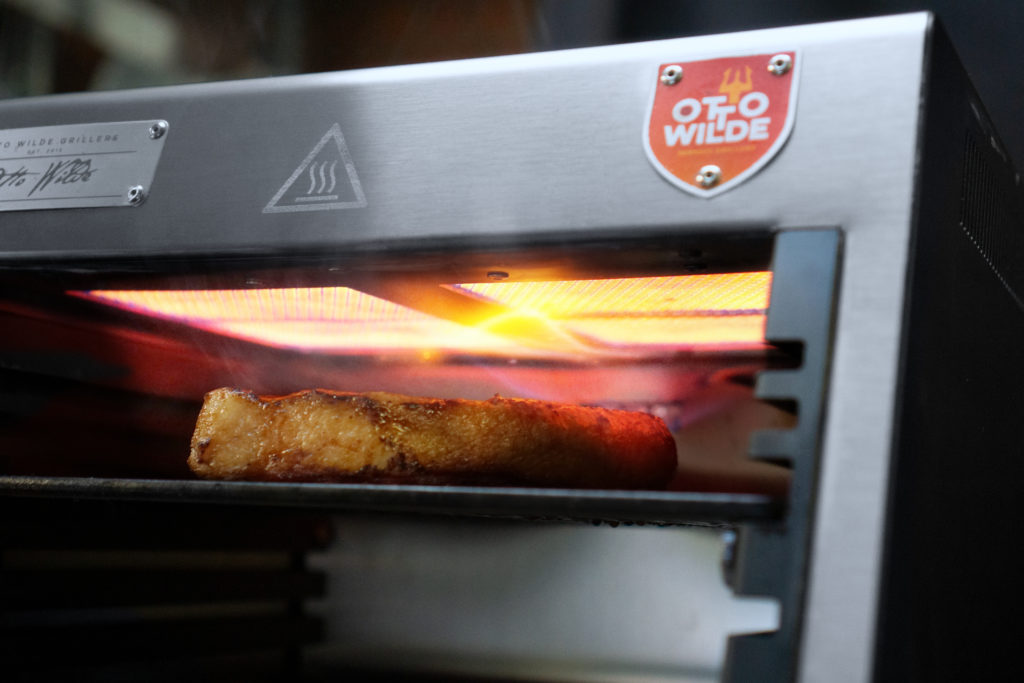 The Otto Grill is unlike any grill you've ever seen. Its unique and efficient rectangular, front-loading open design accommodates dual OverFire radiant burners, which are housed in the top of the grill. It is these OverFire radiant burners that allow the grill to get to 1500°F in just three minutes. Conventional gas and charcoal grills take much longer to heat up and cook by convection.
The gas flame or fired charcoal heats the air in the grill, which circulates around the food on the grate, cooking the food. The problem is this circulating air dries out your food. Conversely, Otto's Radiant Technology radiates infrared waves directly onto the food. This more direct heating allows for higher steak-searing temperatures, faster cooking, and it takes the food-drying air out of the equation. Those are all the reasons high-end steakhouses use this technology.
MSRP: $699.00
REDARC — Pure Sine Wave Inverters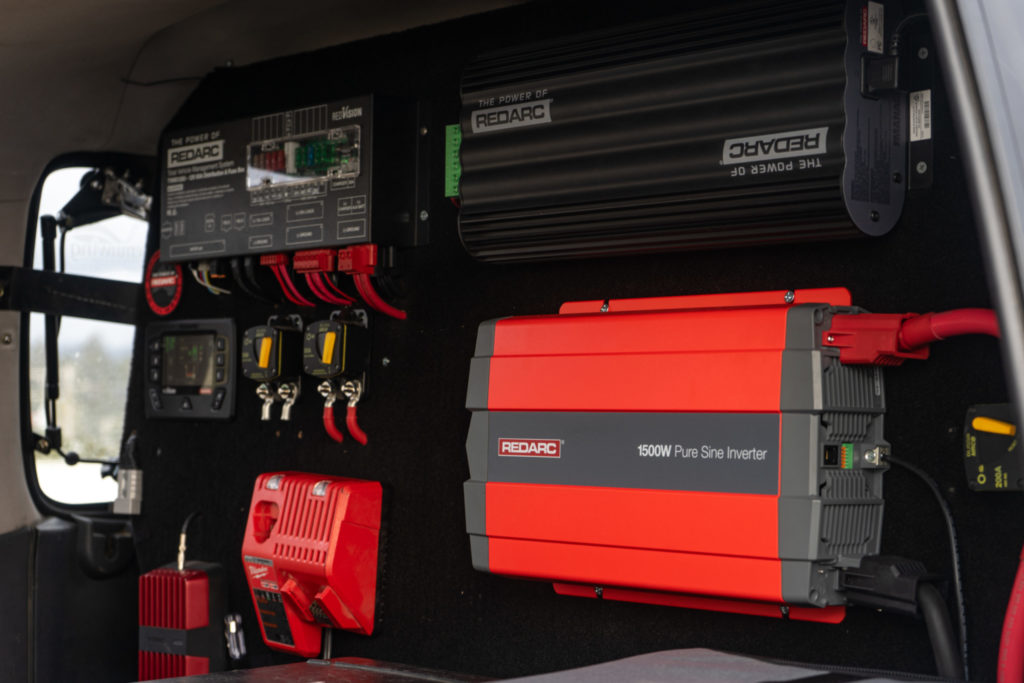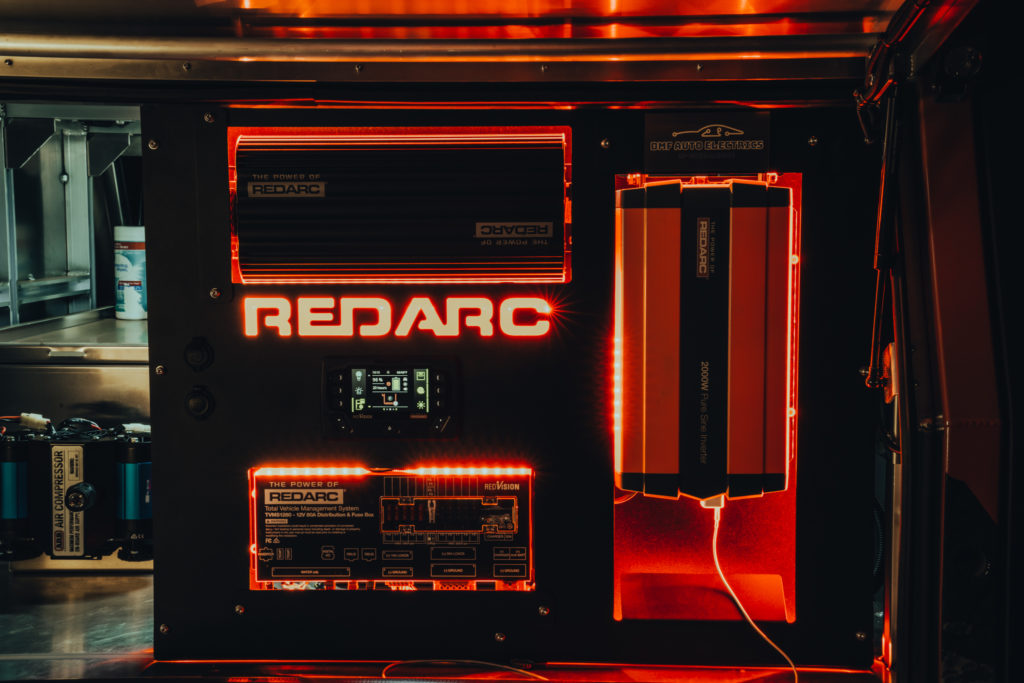 No more sacrificing luxury! Take your home appliances wherever you go and discover power and convenience like you've never experienced before with REDARC's Pure Sine Wave Inverters.
REDARC Pure Sine Wave Inverters produce the output required for powering most 100-120 VAC equipment on the road. They allow the use of household appliances by replicating grid power to common household appliances.
Producing a pure sine wave, REDARC's inverters ensure smoother, more efficient running of appliances, including laptops and phone chargers, power tools, heaters, kettles, and more.
REDARC inverters have a wider input voltage range, and they work comfortably anywhere. All inverters feature multiple levels of protection, including overload, short-circuit, over-temperature, and a load-controlled cooling fan which engages when power consumption reaches a pre-set level. With REDARC inverters, you can take all the comforts of home with you while you travel – without fear of damaging your valuable appliances.
Cheaper inverters try to imitate a sine wave by 'chopping off' the corners of a square wave, creating a modified square wave. Modified sine wave inverters can often lead to appliances overheating. This is due to the square wave having faster switching times on each polarity change, which stresses appliances designed for pure sine wave. Light bulbs and shunt motors may be able to run on a modified sine wave, but for many other appliances, this will not be sufficient.
Available in 400w, 1000w, 1500w, 2000w and 3000w
MSRP: Starting at $255.00
Tire Streets — Accelera Omikron CT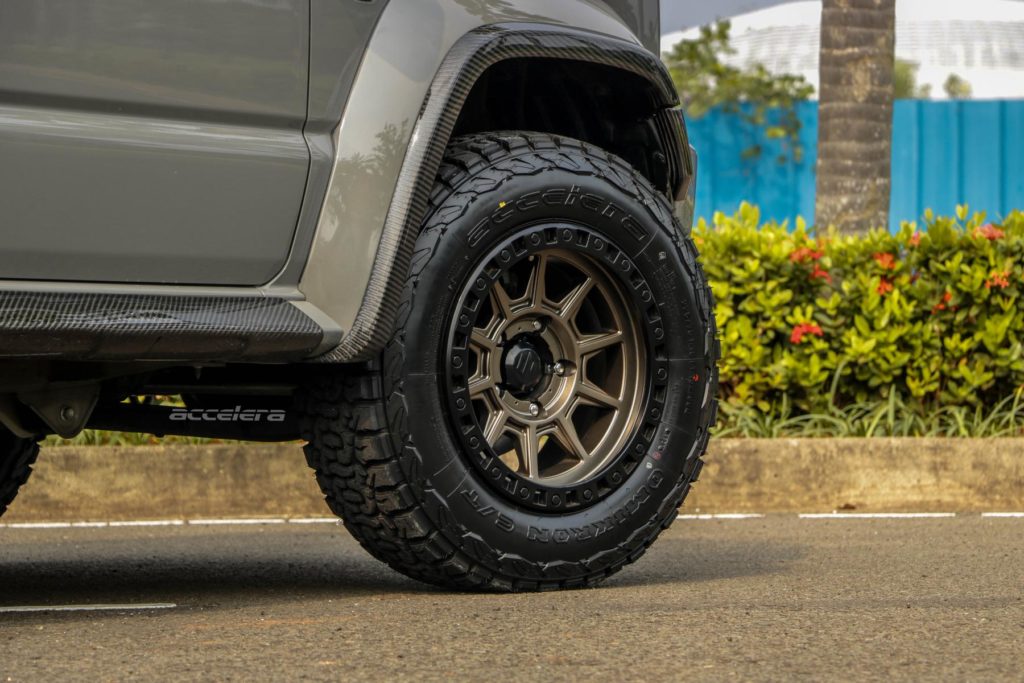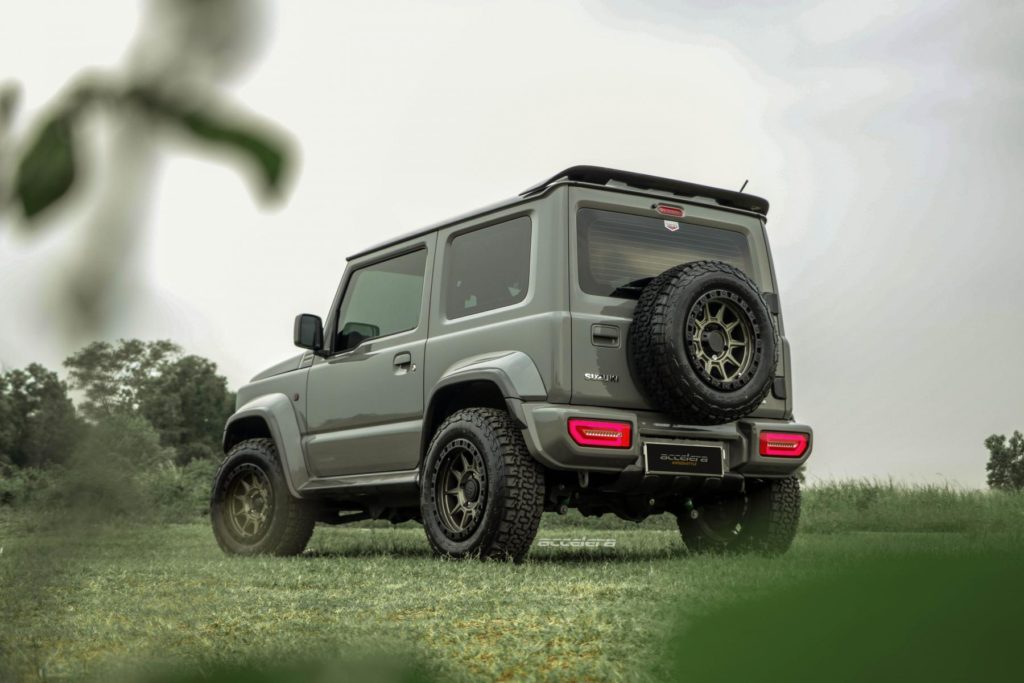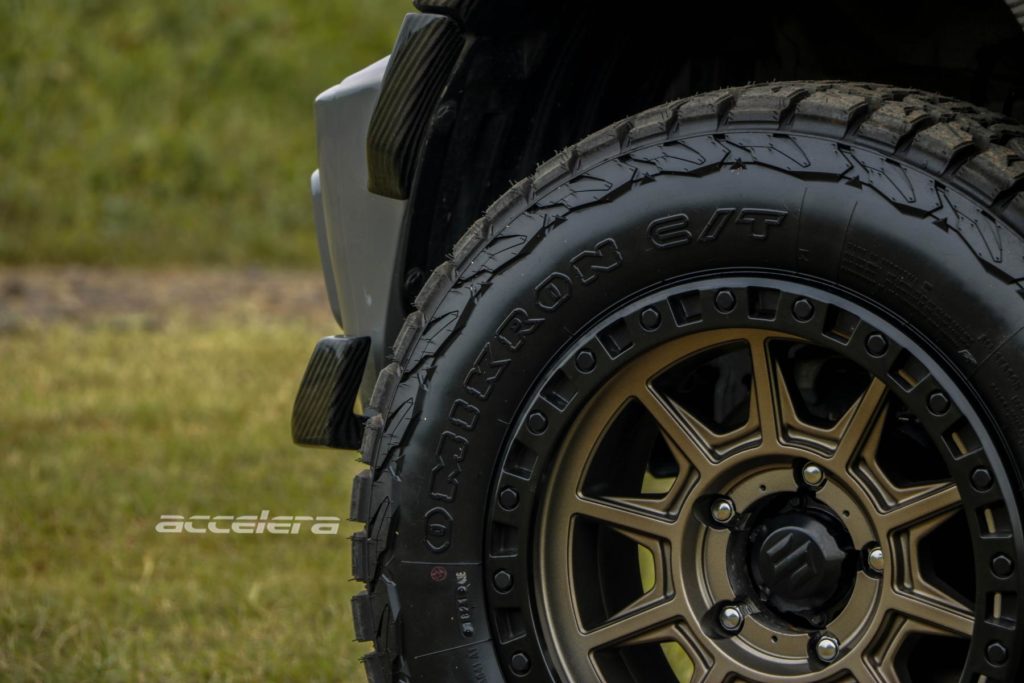 Reliability is key when tackling uncharted terrain. A good set of tires is needed no matter what nature throws at you. The Accelera CT provides optimal traction in all off-road conditions. Boasting both the off-road performance MT tires and remaining quiet and comfortable on the road like an AT tire. This brand-new tire from Accelera Tire is tested deep in the mountains of Indonesia and is perfect for your next adventure.
Whether it is deep in the mountains or climbing over rocks in the desert, quality tires can make or break an off-road adventure. Tire Streets offers reliable and aggressive MT tires to get you through any roadblock you may face. Making it easy to get performance without breaking the bank.
Tire Streets encourages the pursuit of passion, making buying tires simple, whether you're a seasoned pro or an avid enthusiast.
MSRP: $145.00
XGRiD Campers — 2023 Xpedition Voyager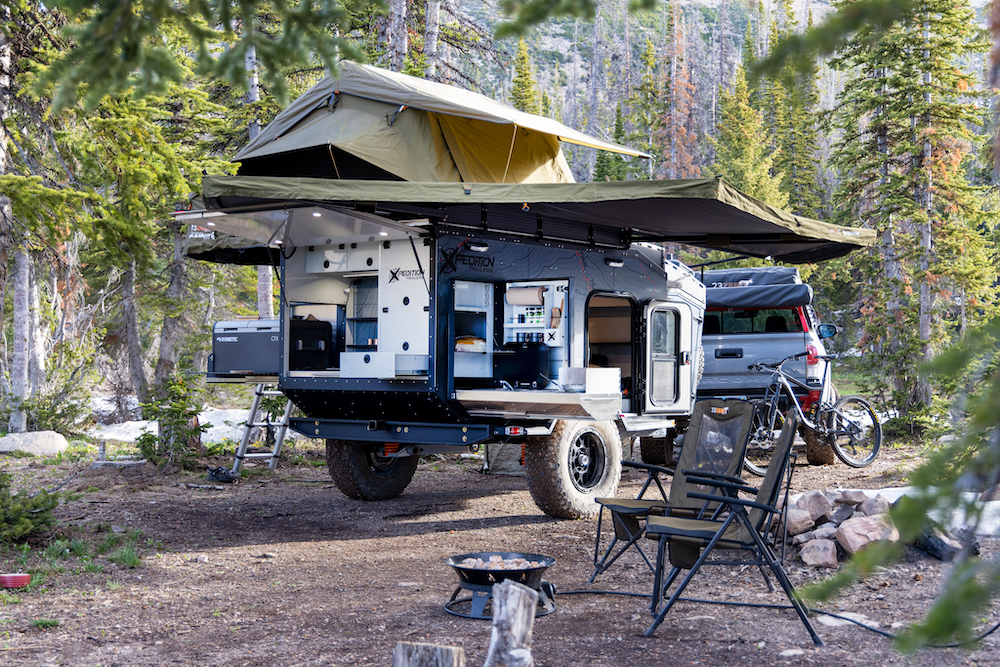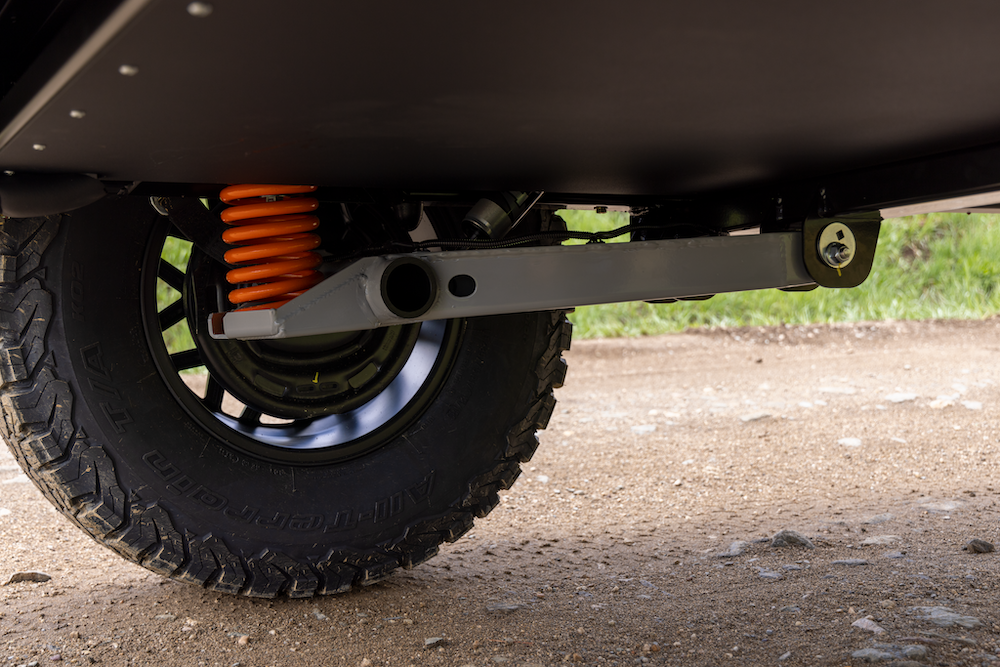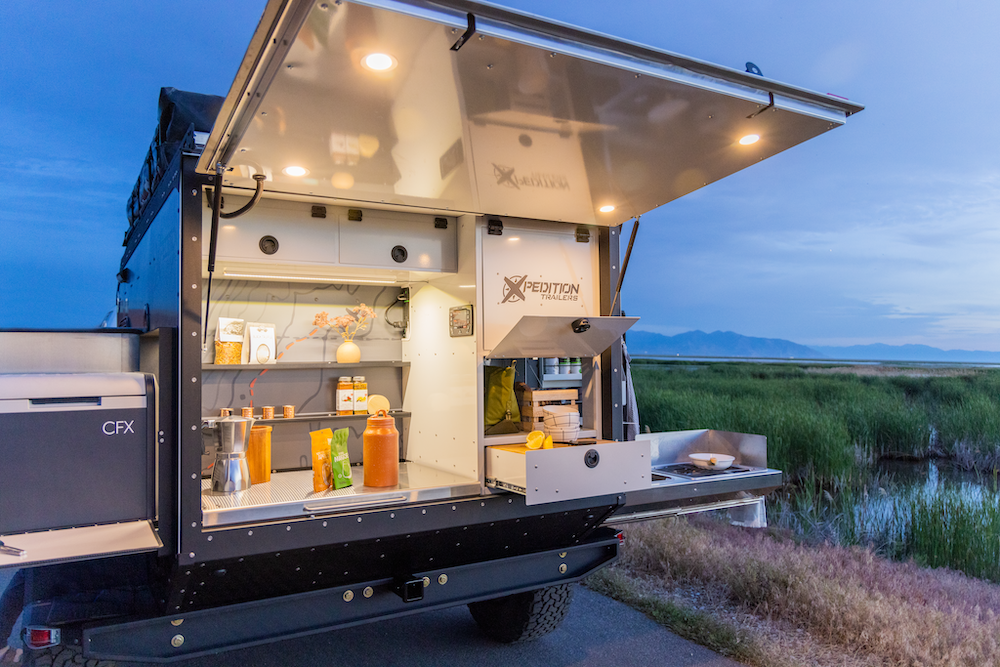 When looking for a lightweight, rugged, overlanding camper that can take on everything that you and mother nature can throw at it, Xpedition Trailers "Voyager" is at the top of the list. Overlanders will journey in style and comfort year-round in the new 2023 Voyager, complete with a 4-season package and proprietary independent trailing arm suspension. Featuring the Truma Combi hot water heater and furnace, heated 36-gallon water tank with insulated water lines, heated rooftop tent, and dual heated 100Ah Battleborn lithium batteries, this rig can hold up in freezing temps on those hunting trips, ski vacations, and the sudden drops in temp on that weekend excursion. Weighing in at 2,600 lbs dry and a GVWR of 4,200 lbs, along with 18 inches of ground clearance, you won't have to hesitate to hit any of your favorite trails.
Thoughtfully built with its all-aluminum, zero-wood construction, the Voyager is 100% US-made in North Salt Lake City, UT. With 130 cubic feet of fully insulated living space, huge storage areas, and a luminous 12ft wide galley-style kitchen. Equipped with three separate prepping areas, three extra-large cabinets, an oversized drawer with a cutting board, two pull-outs that can be used in multiple configurations, and a door organizer for all your spices, cooking utensils, and tableware, this kitchen makes cooking for the entire family or campsite a breeze.
The cabin of the Voyager provides a flexible and expandable space, whether for a remote office or that morning cup of joe on the internal cushioned couch. The convertible couch turns into a comfortable bed providing sleeping arrangements for two adults and two small children, or even those fur babies, with the hammock-style bunks or a mounted shelf. The sleeping space doesn't stop there, however, with an oversized roof rack that comes standard with six cross bars, capable of holding some of the largest tents on the market, extending the sleeping capacity to up to seven people.
The Xpedition Trailers Voyager is distributed by XGRiD Campers in Las Vegas, NV. Base price starts at $47,000 plus options.
MSRP: $47,000