Summer is the perfect time to take a few days to head to the mountains or the coast. We want to make sure that you're outfitted with the best gear available so we've selected some of our favorite items for this Gear Showcase. Below you'll find gear to keep you dry during those afternoon storms, tech to stay in touch and powered up, and plenty of gear for your rig.
Yuba Ultralight L6 Rain Anorak – Beyond Clothing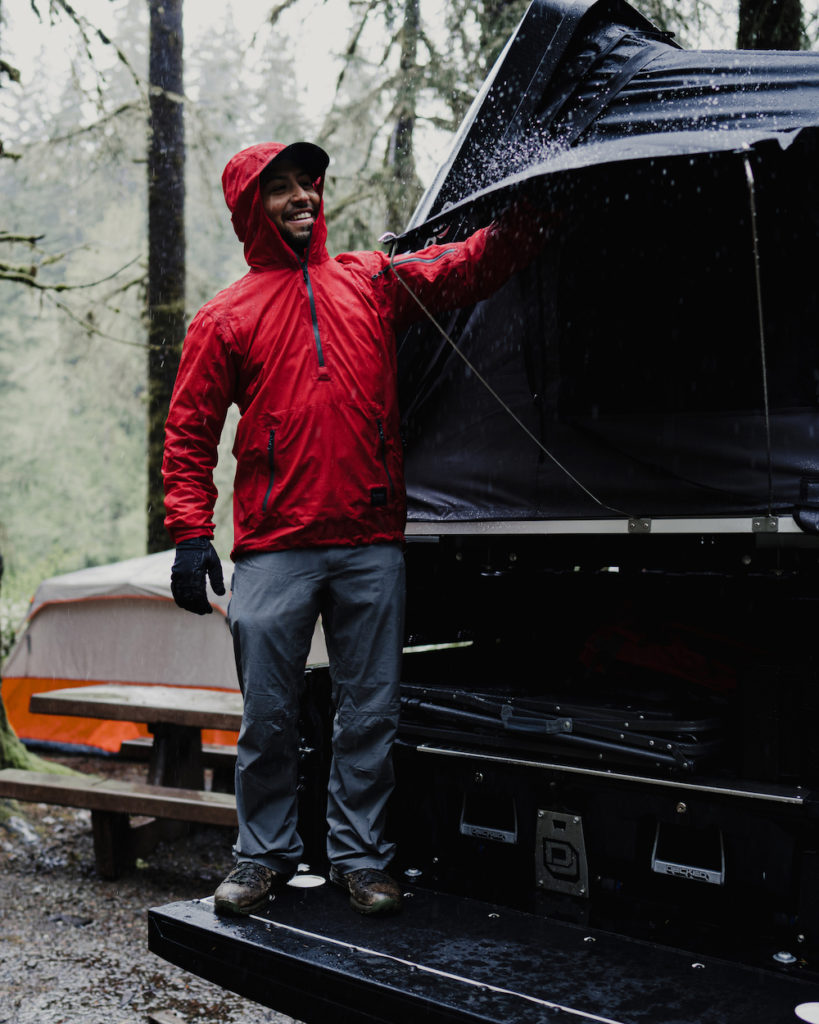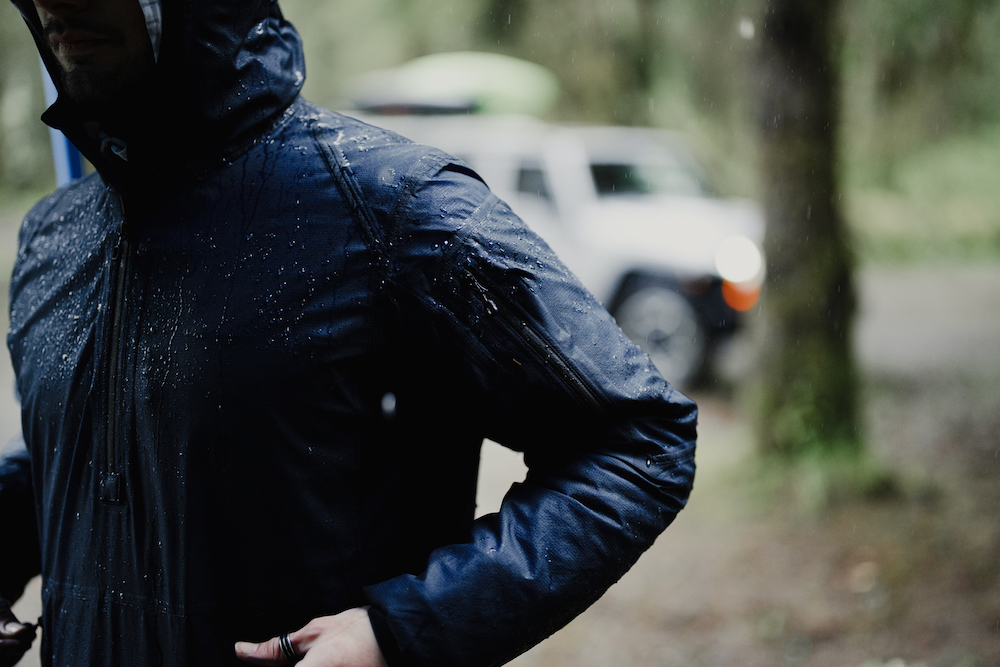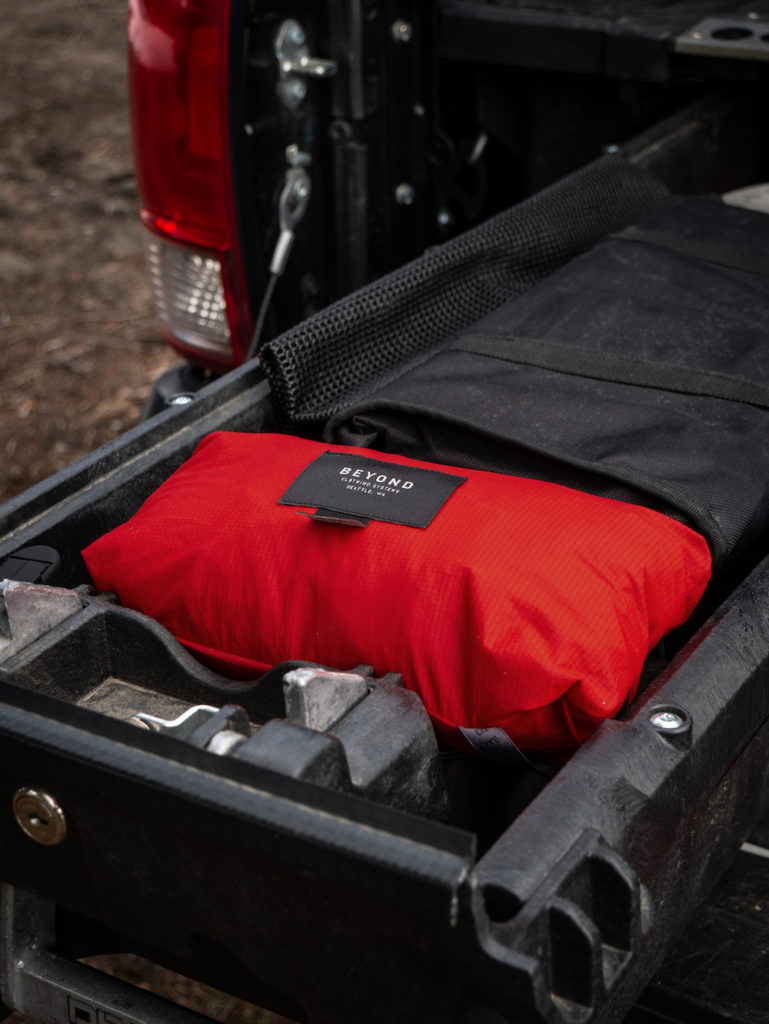 Redefine your overland vehicle's everyday kit with the highly packable Yuba Ultralight L6 Rain Anorak from Beyond Clothing. Ultra-lightweight three-layer Pertex® construction maintains breathability and ease of movement while delivering complete wind and rain protection and the full array of features you expect from a professional-grade waterproof layer. The self-stowing pouch allows compact storage when not in use, ensuring comprehensive weather defense is as close as your vehicle's trunk, travel bag, or cargo container.
Weighing in at less than 8-ounces and featuring a self-stowing pouch, the Yuba Anorak is built for movement and to be ready at a moment's notice from your pack or vehicle. Never get caught unprepared during a surprise downpour with complete waterproof protection that's only a quick unzip away.
The three-layer Pertex® fabric merges waterproof protection with exceptional breathability, delivering comprehensive weather defense while retaining efficient moisture transport for active use. A durable water repellent (DWR) finish prevents fabric saturation and improves evaporation.
The Pertex® shield fabric offers one of the lightest three-layer hardshells available today. 55 GSM construction and a 20,000mm/30,000g waterproof/breathable rating combines water- and windproof protection with ultralightweight packability and exceptional breathability. The Pertex® 3-layer ripstop hardshell is a 7-denier making it abrasion and tear-resistant.
The Yuba Ultralight L6 Rain Anorak is certified STANDARD 100 by OEKO-TEX® as free from harmful levels of more than 100 substances. The country of origin is Cambodia making the Yuba Rain Anorak TAA Compliant.
MSRP: $285
5th Gen 4Runner Lo Pro Front Bumper & High Clearance Additions – C4 Fabrication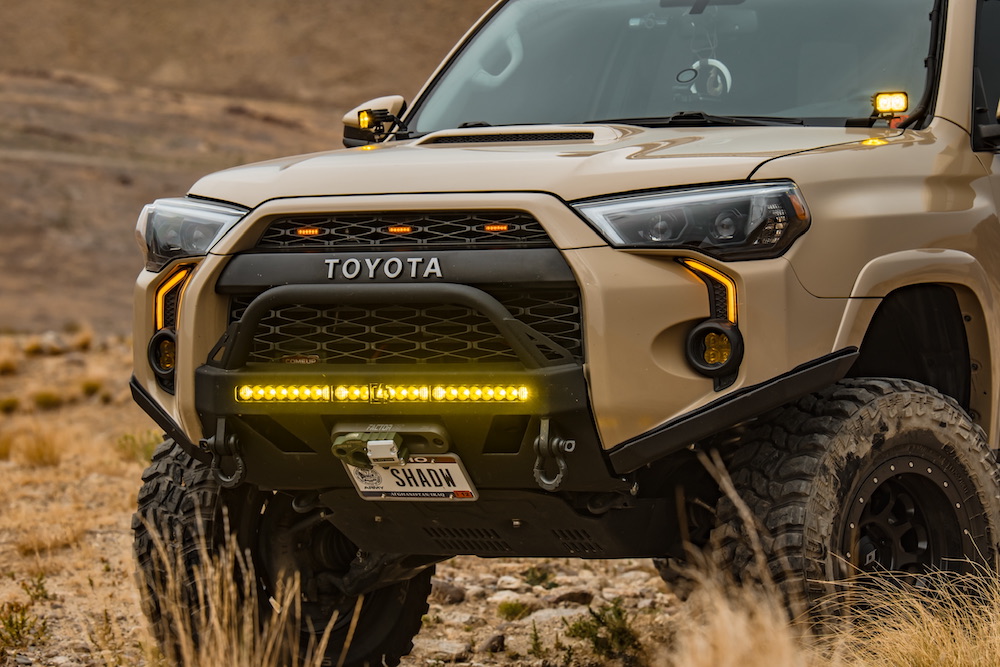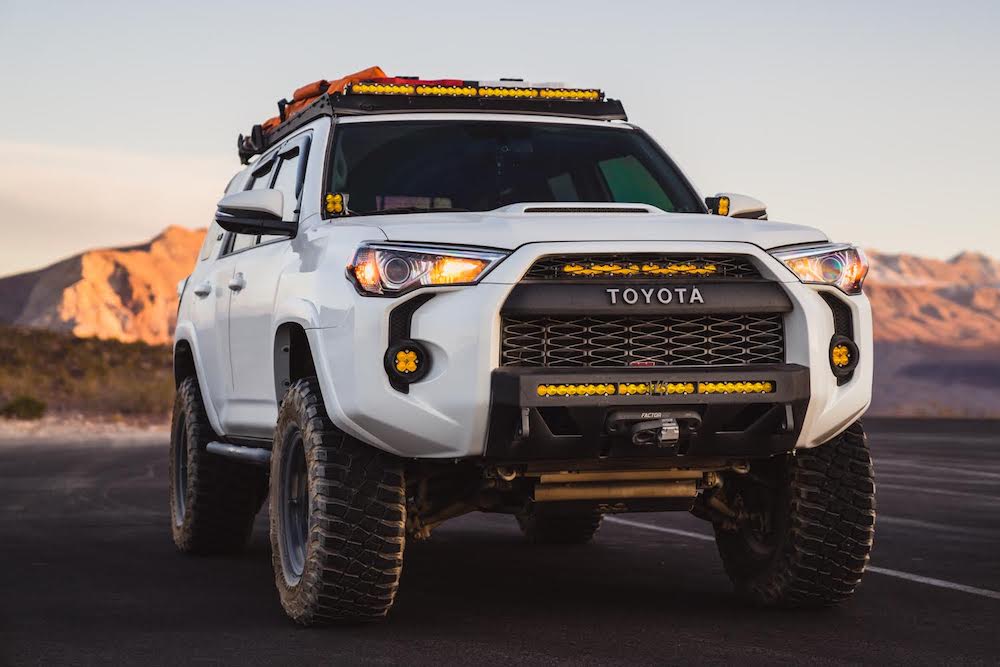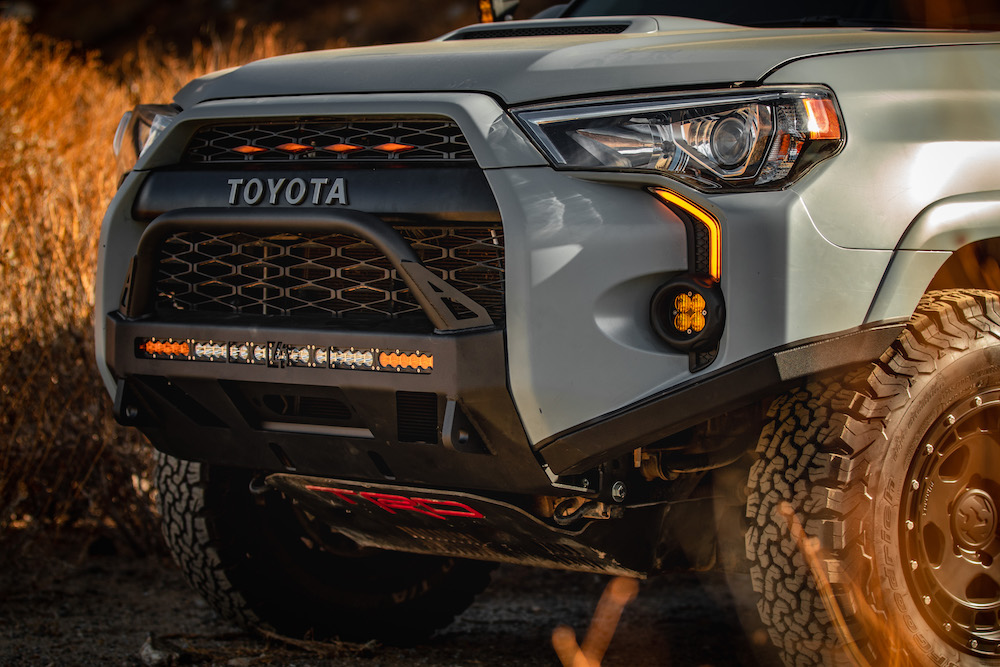 This trail-proven bumper from C4 Fabrication is the perfect blend of function and style to fit the avid off-roader or weekend adventurer. The bumper fits right in the lower section of the 5th Gen 4Runner, and the fit is so perfect you would almost think that Toyota designed that section specifically for aftermarket replacement. This bumper offers you functionality while still retaining a lot of the original OEM front-end look. One of the biggest selling points for this bumper over a full-sized bumper is the overall weight you're saving. The Lo Pro Front bumper is designed to fit a 30-inch single row light bar and to accommodate 10k-12k lb winches. Made with CNC cut and press brake bent from 3/16 inch P&O steel, this bumper is trail-ready and built to last. The Lo Pro Bumper fits 2014 and up 4Runners.
While this bumper doesn't give you any additional clearance, you can gain more clearance at the front of your 4Runner by adding High Clearance Sides. High clearance sides will give you more room for larger tires and create a better approach angle for large obstacles. They are a direct bolt-on application to the C4 Lo-Pro Winch Bumper and give a more aggressive look to the front of your vehicle.
MSRP: $485-$882
Prinsu Roof Rack for Polaris RZR XP 1000/900 — CBI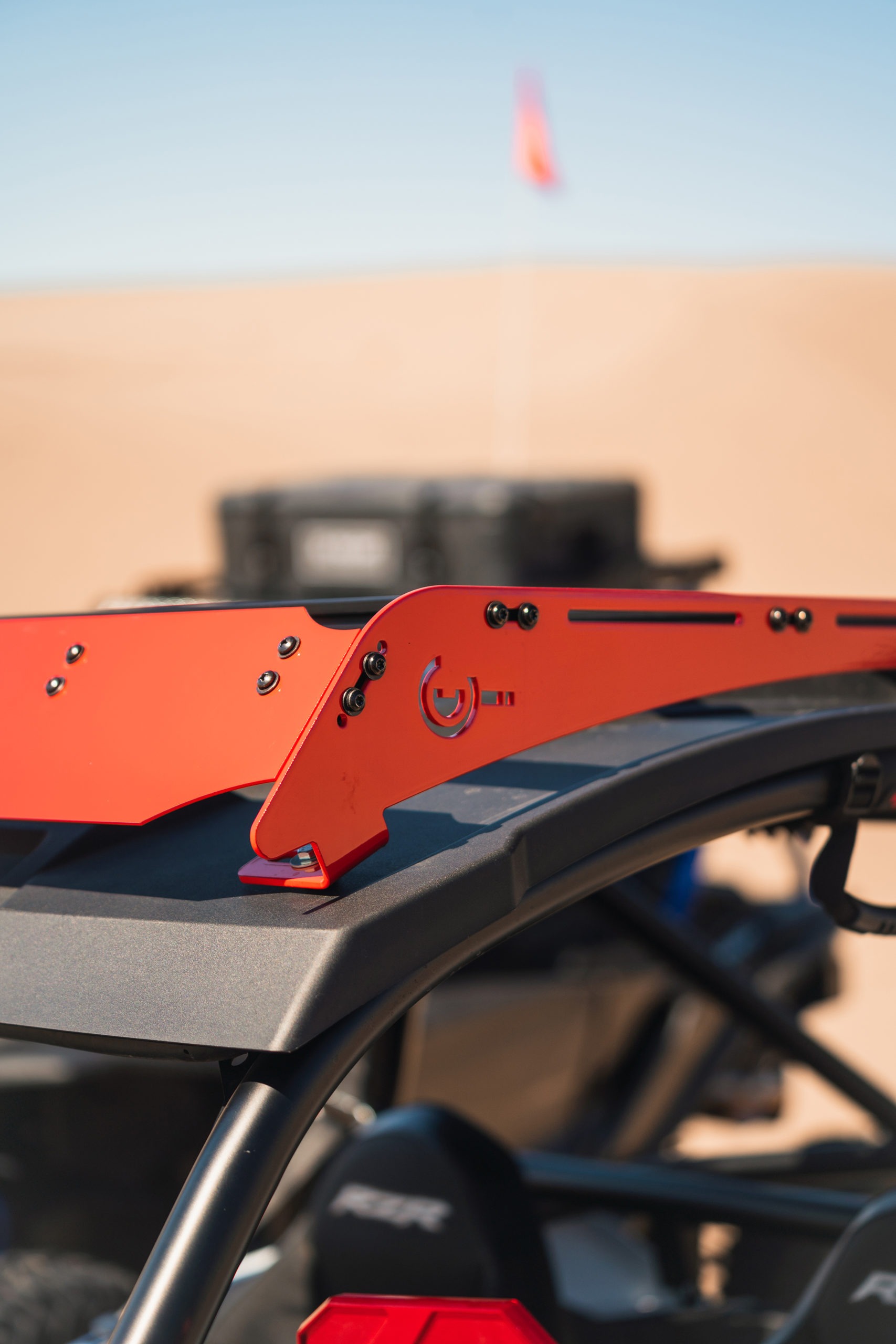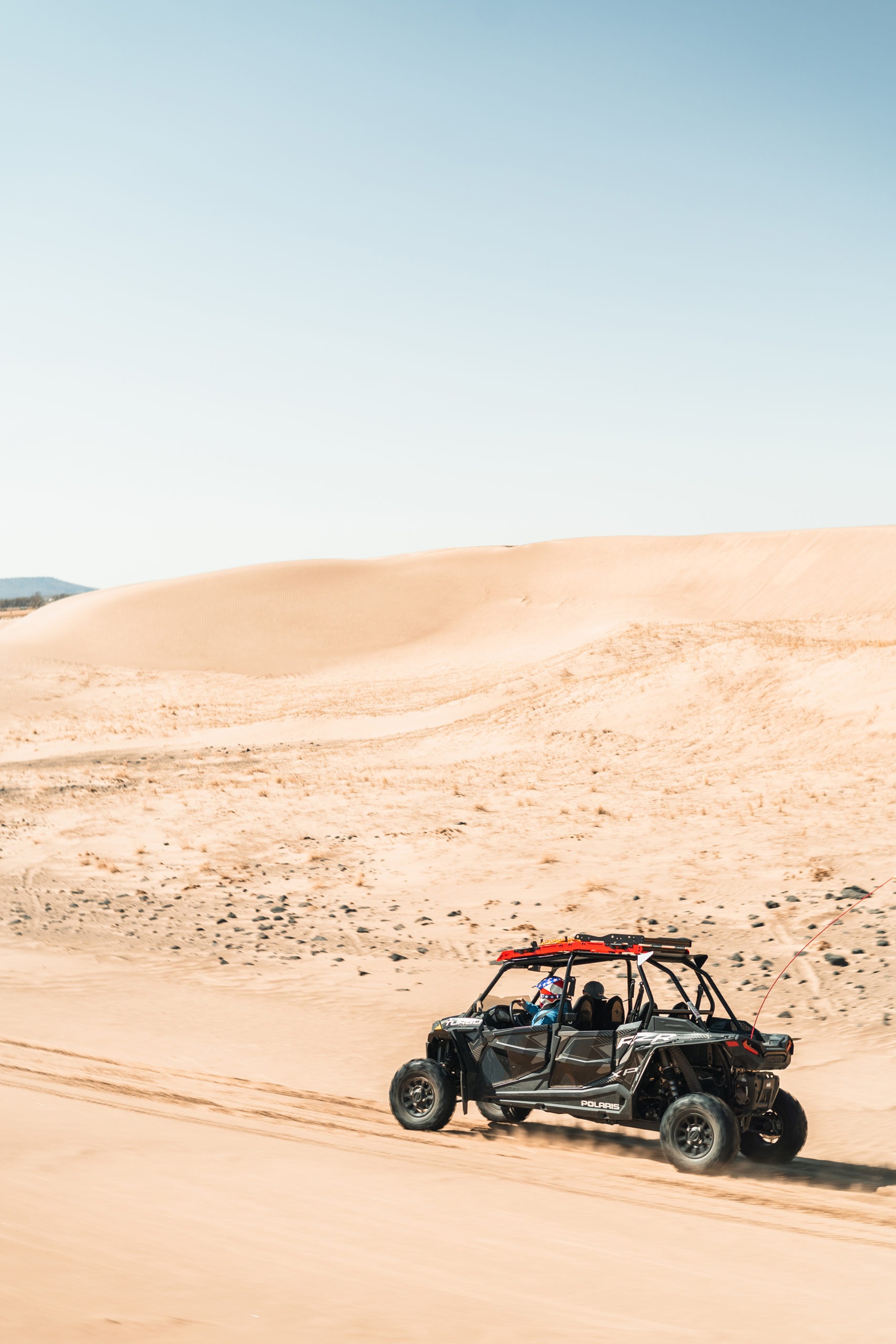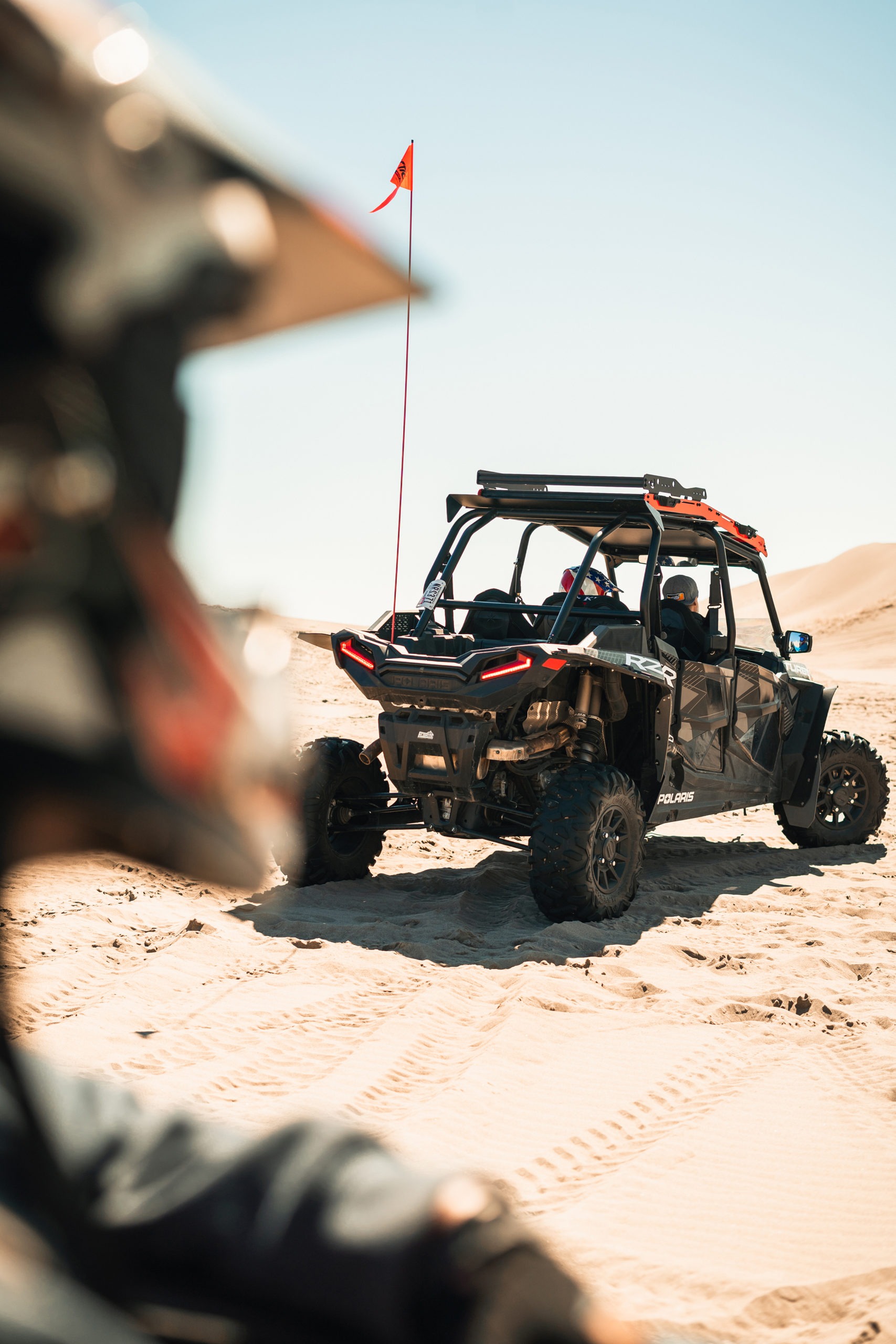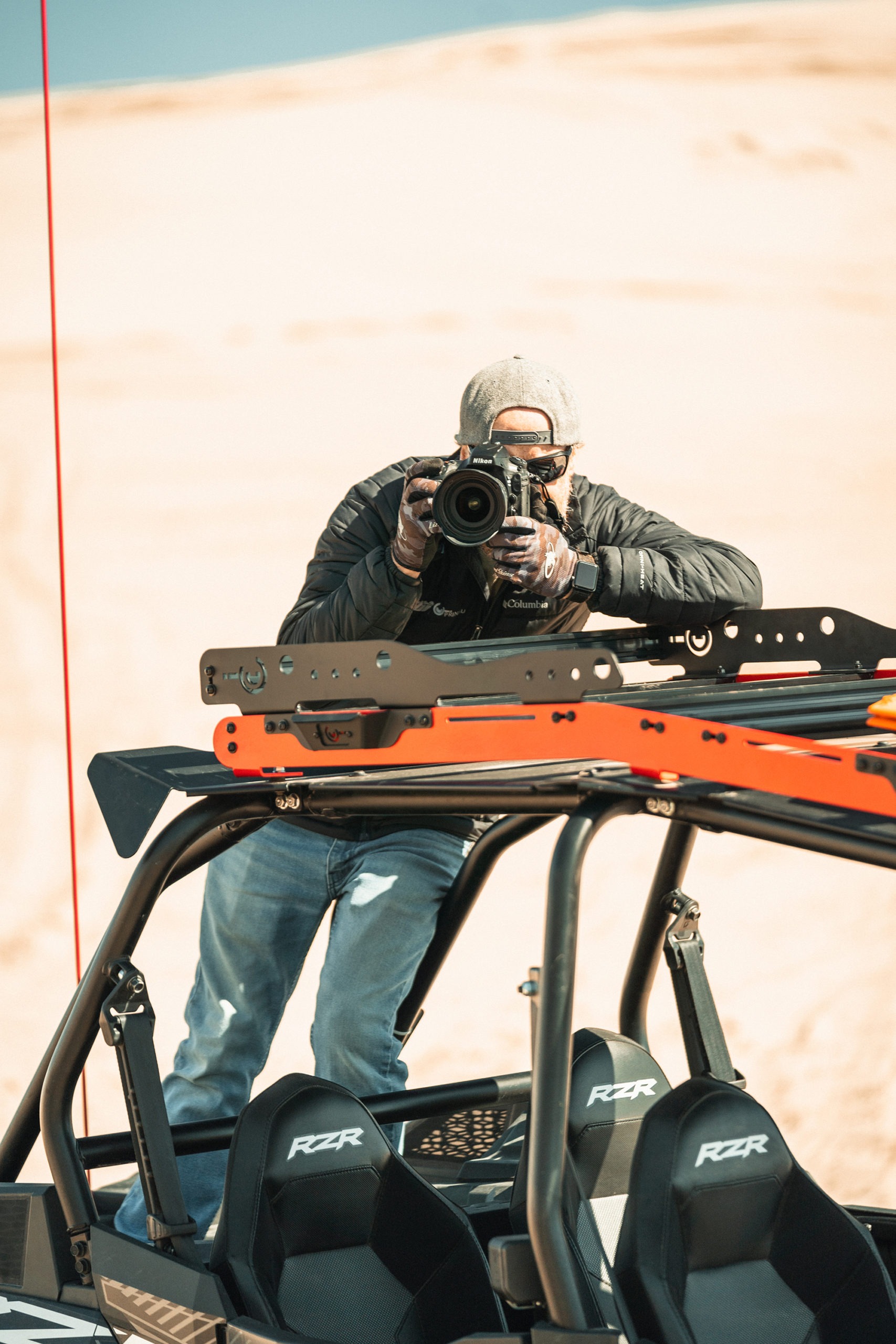 If you're looking to add ample storage and side of style to your RZR, the Full Prinsu Rack from CBI is a great option. The RZR 1000/900 Full Roof Rack for 4-Seat UTVs is engineered to work with aluminum roofs and without roofs. It doesn't currently work with plastic roofs.
Its lightweight aluminum structure offers great strength and durability, with a low-profile design that perfectly matches the RZR body style. Multiple crossbars with drop points offer lots of mounting and accessory options, including a wind deflector with a 30-inch light bar cut out. With plenty of versatility, this is a roof rack that can carry almost anything you need on your next trail ride.
MSRP from $810.00
PowerSwitch – Garmin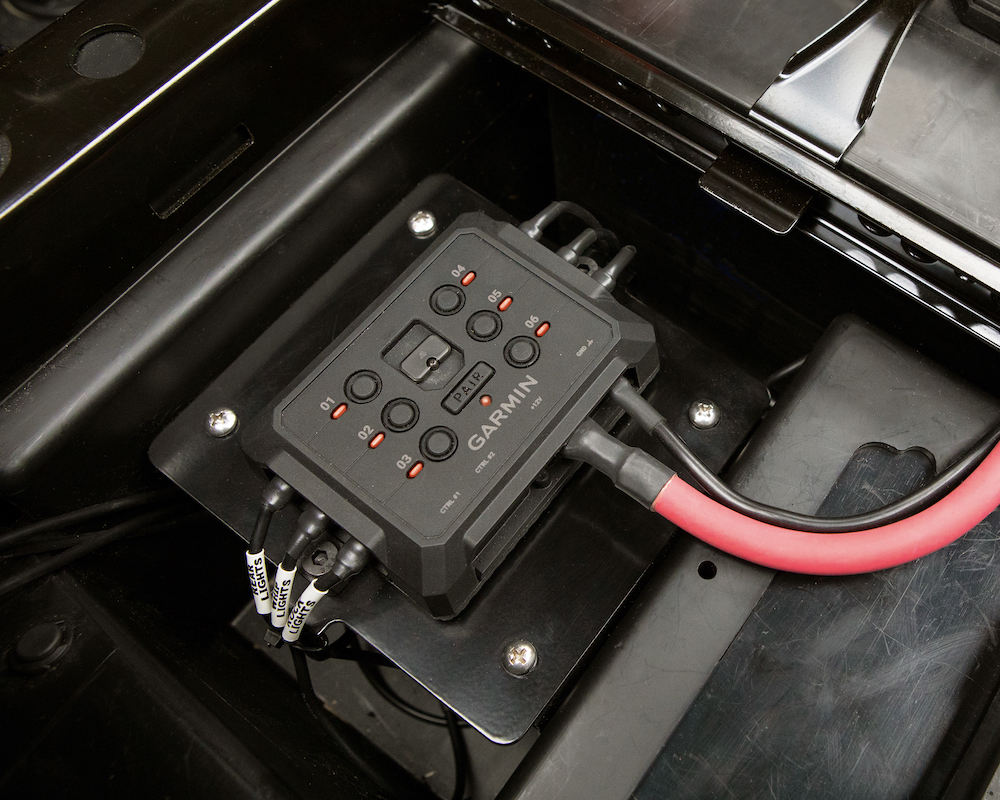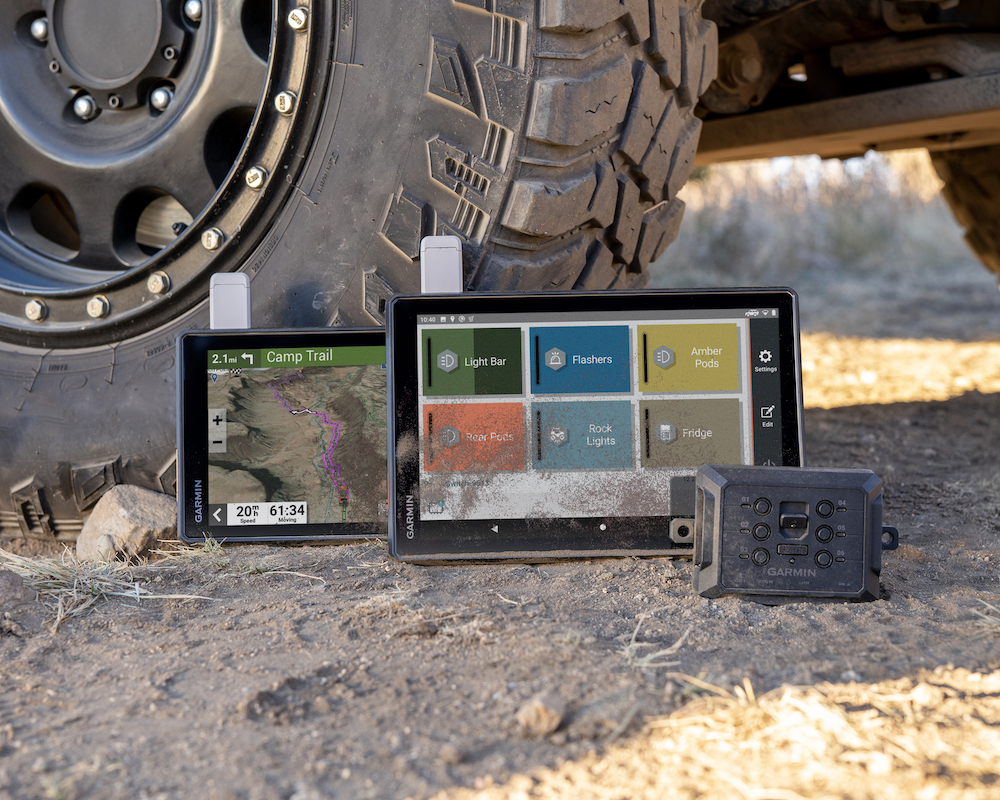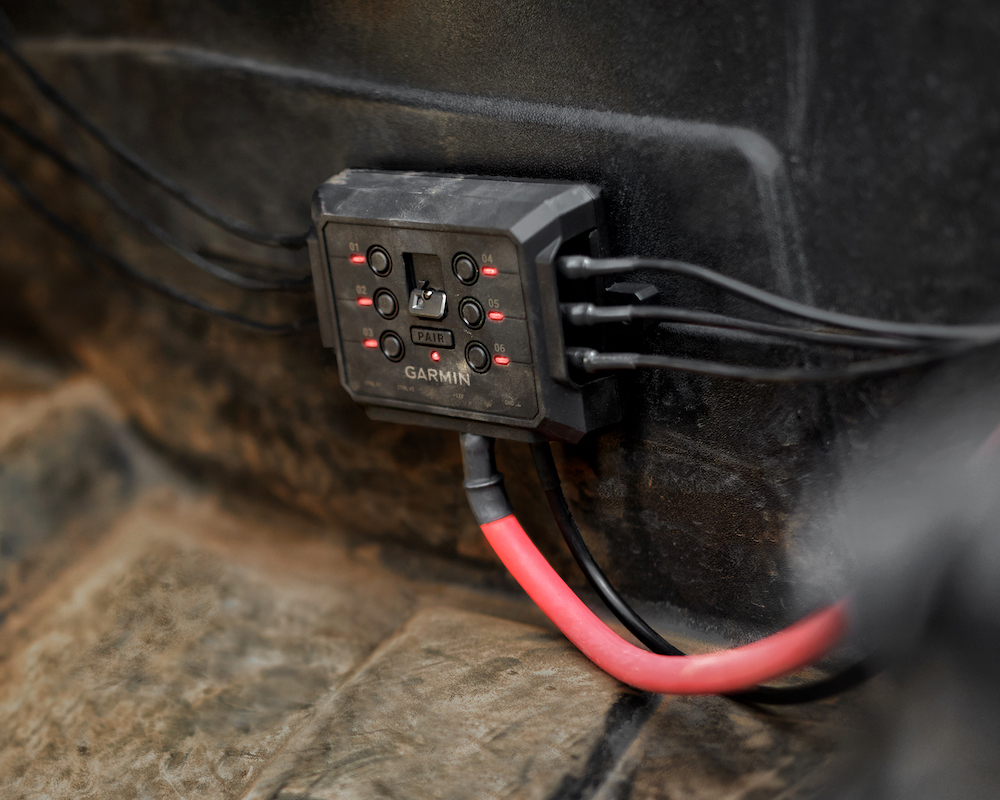 Garmin PowerSwitch™ brings wireless control to overlanding vehicle accessories. If you love taking your driving adventures into unpaved territory, you'll love the experience even more with the Garmin PowerSwitch™ digital switch box.
It lets you wirelessly control your vehicle's 12-volt accessories, such as light bars, horns, air compressors, differential locks, and more — right from the touchscreen of your Tread device or another compatible Garmin navigator or smartphone. Installation is a breeze. You can connect up to six outputs of 30 amps each without cutting into your dash or worrying about interference with other vehicle electronics. Discover the freedom of touchscreen switching with Garmin PowerSwitch.
MSRP: $499
DuraLite Portable Solar Kit & Expansion Panel – Go Power!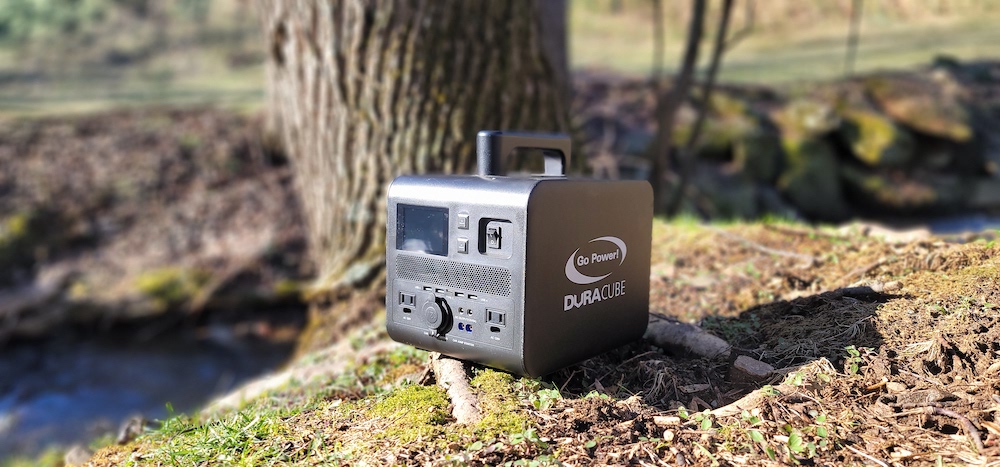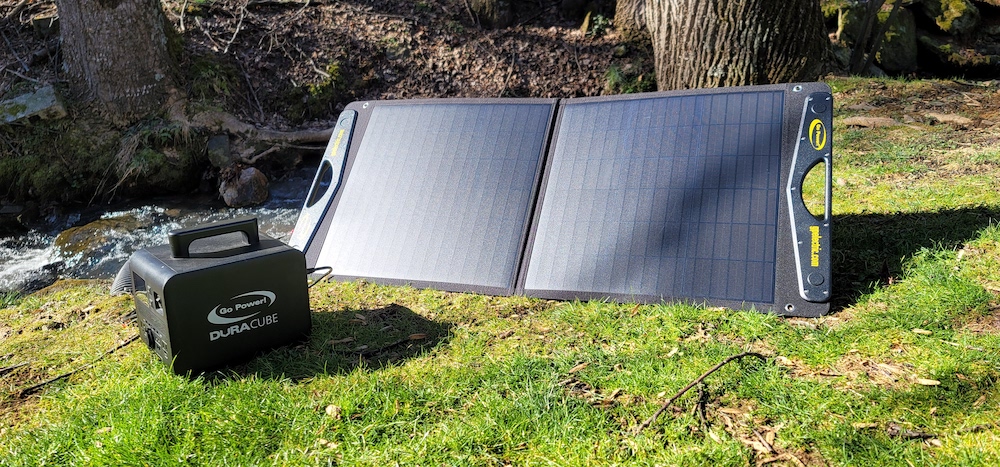 Park in the shade, charge in the sun! 60% lighter than traditional portable solar kits, the new 100-watt DuraLite kit is lightweight and easy to use. With built-in kickstands for easy setup, the DuraLite is ideal for all types of applications, from charging a trailer battery while on the road to trickle charging a car, ATV, or boat.
The low-profile, lightweight solar panels provide over 5-amps of charging power. Complete with 12-feet of cable, you can park and set up your tent or keep your van in the shade and place the panel in the sun. Designed for portability and easy storage, the 100-watt solar panel weighs just 8.4lbs at 2″ thick and the DuraLite features integrated kickstand legs and convenient magnetic clasps that keep the kit secure.
We love that the Duralite is expandable up to 300-watts with the addition of extra panels and the Duralite-100-E expansion kit. It includes several smart features like magnetic closures to keep the panel from opening in transit and rigid plastic handles with built-in USB chargers.
MSRP: $350.00 – $500.00
Drive Reach OTR- weBoost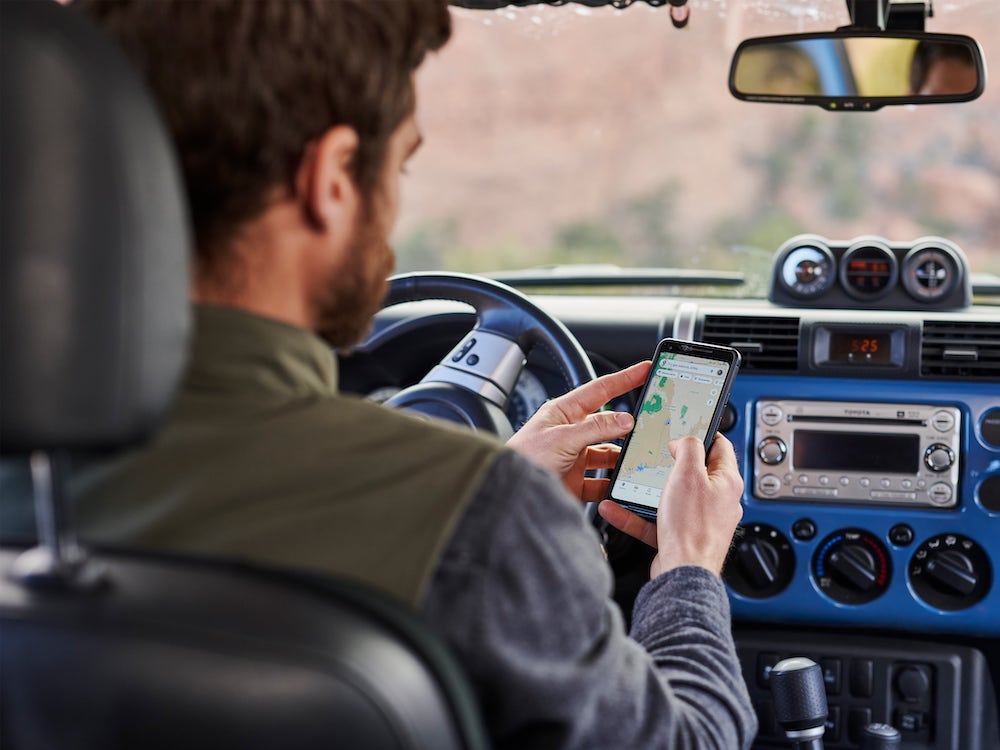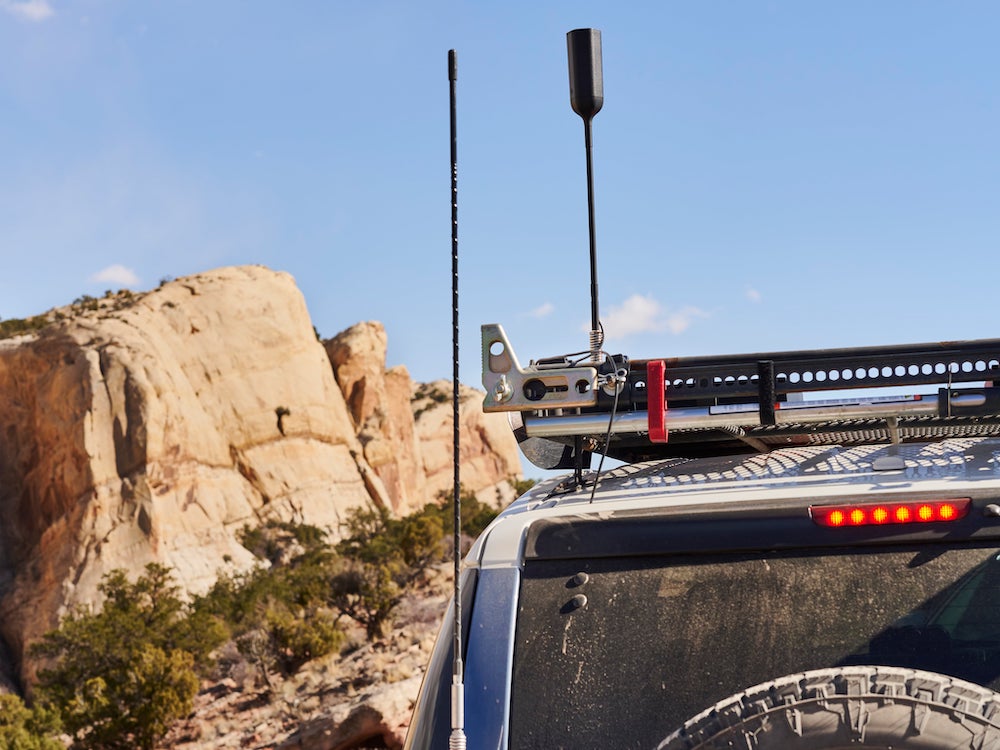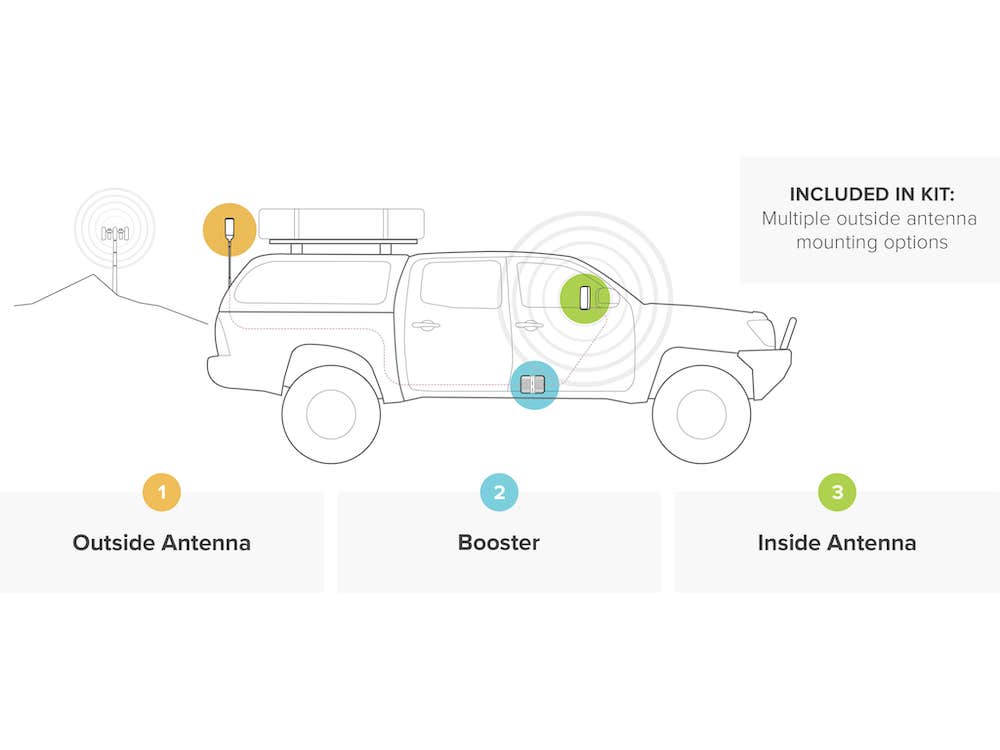 The official cell signal booster for Subaru Motorsports USA, weBoost's Drive Reach OTR is our most powerful cell signal booster for overlanding. If you're venturing off the beaten path or simply in a remote location, Drive Reach OTR ensures you can still make and receive calls. No matter where you're exploring, Drive Reach OTR improves voice quality, increases data speeds, and eliminates streaming issues on your cell phone or device.
With its IP66-rated omnidirectional antenna, Drive Reach OTR is compatible with all U.S. carrier networks and with all phones and cellular devices. It supports multiple users simultaneously, so you and your passengers can all enjoy a better cellular experience. Drive Reach OTR boosts a GPS connection, improving navigation in remote areas. It will even provide a boost to a hotspot you've enabled. Drive Reach OTR and all weBoost cell signal boosters support the latest in 5G technology.
MSRP: $519.99