July in Oregon means prime summer riding season and the new Overland Expo Pacific Northwest is a perfect adventure destination! Join us in Redmond, Oregon from July 8-10 for a brand new event. The weekend is packed full of classes, gear, and community that will make for an unforgettable weekend. Oregon is a motorcycle destination for riders of all stripes and Overland Expo is chock full of inspiration to fuel your riding season.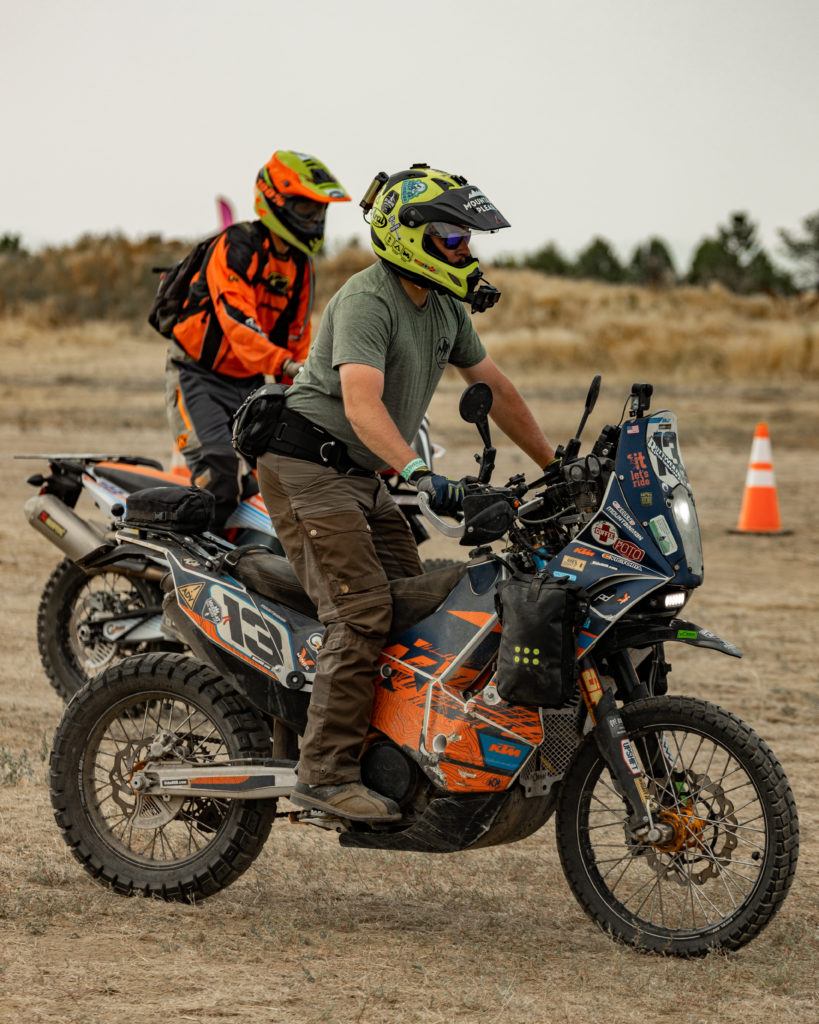 Get Trained!
Classes are the cornerstone of Overland Expo. Between hands-on riding and engaging classroom sessions, we've got education programs to prepare you for all your adventure ambitions.
Day- and Weekend-Pass attendees can join in any of our classroom sessions at Pacific Northwest. Swing over to the ADVMoto Skills Area for practical classes about maintenance, roadside repairs, and tire changing in the field. Head over to the MK Lighter Backcountry Skills area or the Expion360 Overland Essentials Area to learn helpful tips and hear inspiring stories from other two-wheeled adventurers. The full class list is coming soon– stay tuned!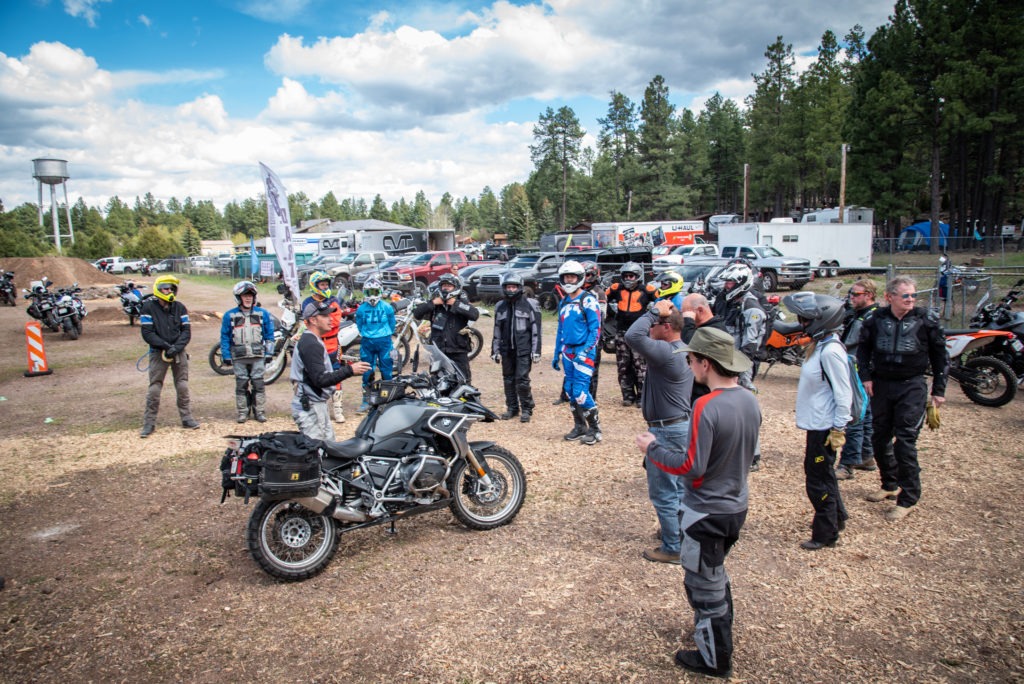 If you're an adventure rider and want to take your skills to the next level, the Motorcycle Expedition Skills Area (MESA) is for you. Instructed by Bill Dragoo and his team from Dragoo Adventure Rider Training (DART), you'll learn the ADV riding skills that will take you confidently off-the-beaten-path on our custom-built training course. To take part in MESA classes you'll need an Overland Experience ticket and your own motorcycle.
Learn to Ride at Overland Expo!
If you've never ridden a motorcycle before, or you've got friends who have yet to experience the fun of riding, check out the Ride With Us Moto Intro program. The Motorcycle Industry Council is bringing their free class to Overland Expo and you'll learn the fundamentals of motorcycle riding. In under an hour, you'll be taking turns around the Ride With Us closed course on a lightweight dirt bike in a safe, supportive environment.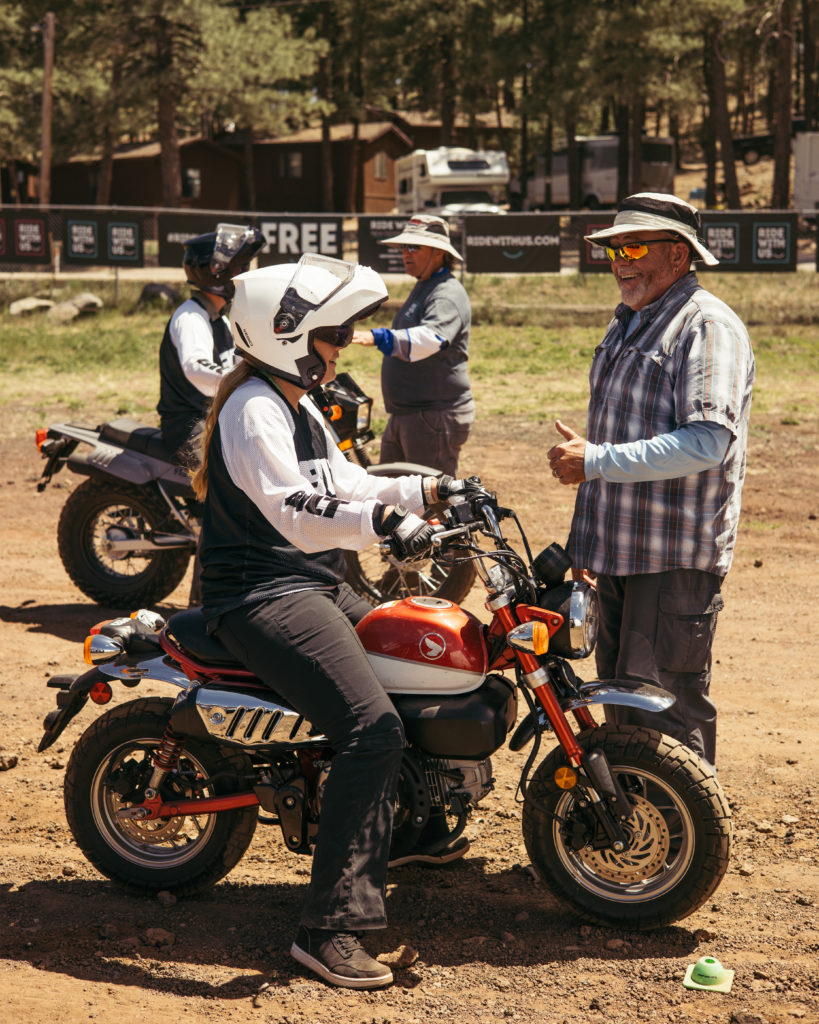 Don't Miss the Moto Party!
The Rider Justice Moto Party is one of the best parts of Overland Expo and is a great place to gather with friends and celebrate the motorcycle community. Your ticket includes dinner, drinks, live music by the E&O Medicine Show, and awesome moto raffle prizes. The Rider Justice Moto Party sells out at every event, so don't forget to get your add-on ticket to take part in the fun!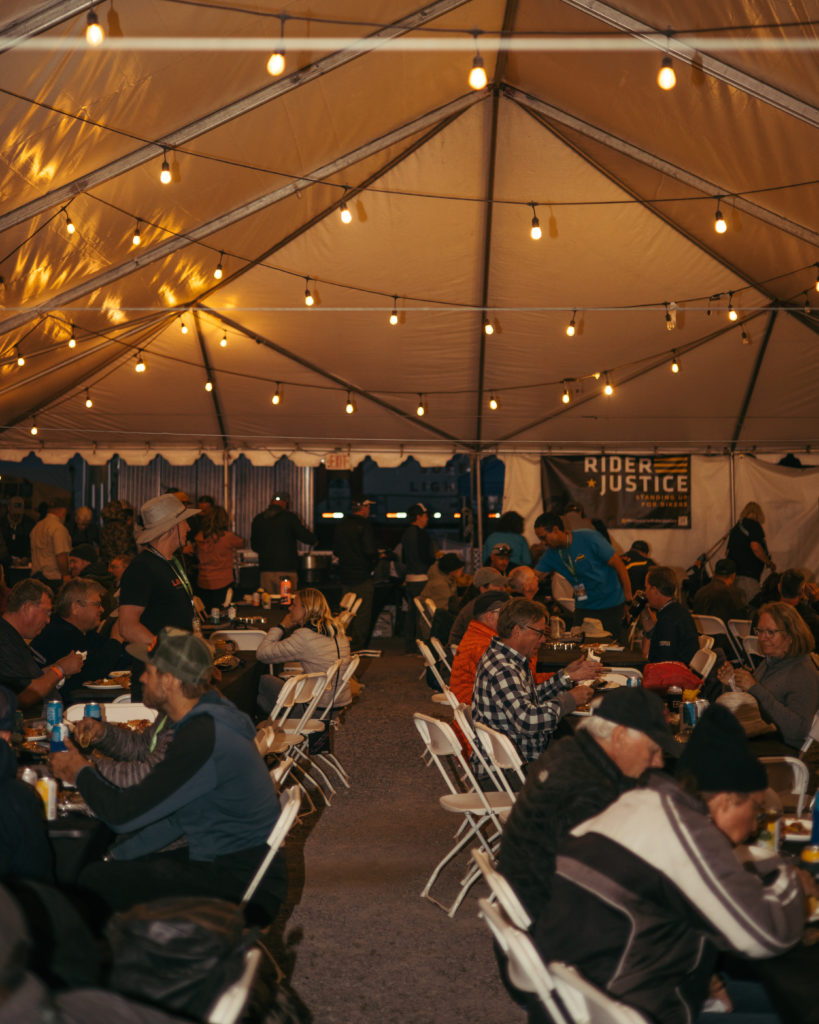 Rally Games and Riding Skills Challenge!
Put your riding finesse to the test on our custom-built training course during the new Freestyle Skills Session. All Weekend Pass and Overland Experience passholders can try their throttle hand on a variety of terrain challenges in the Motorcycle Expedition Skills Area. With sand, ruts, logs, and hills, the course is full of obstacles for you to test your skills on! Bring your own bike and head to the course on Sunday between 8AM-10AM and the MESA training team will be on-site to give you pointers.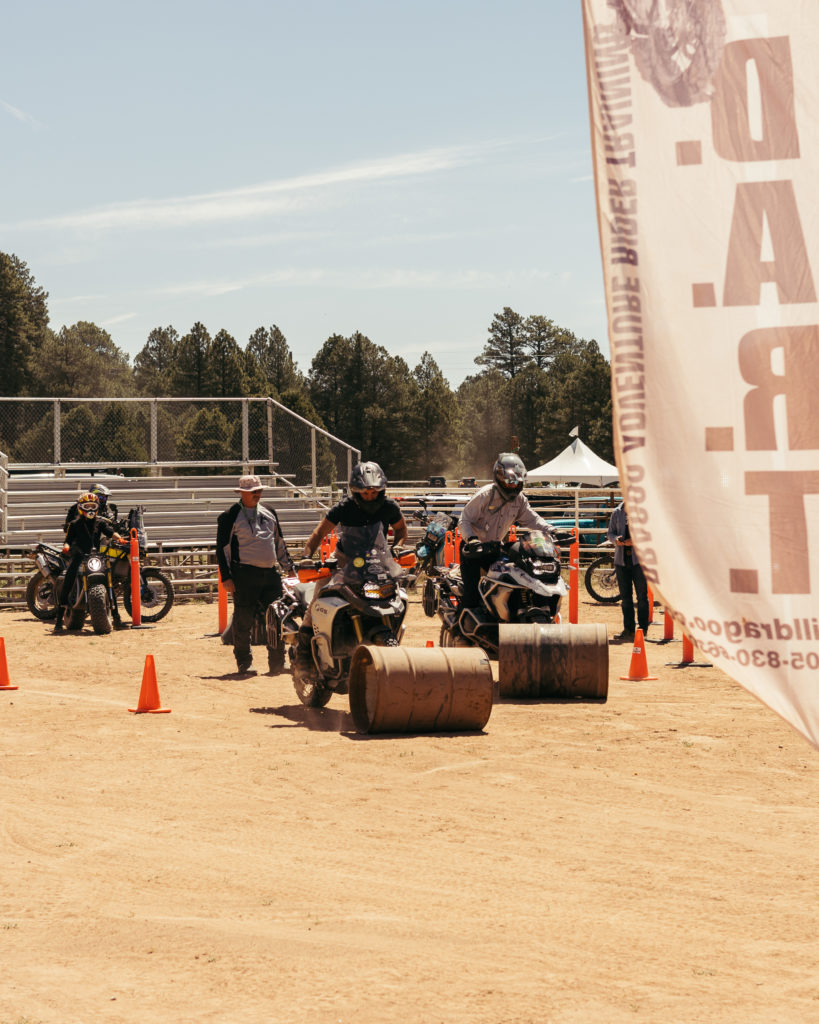 Our new Rally Games are bound to be a blast. Following the Freestyle Skills Session on the MESA course, jump in for the Slow Race, Limbo Contest, and Barrel Roll Challenge. From 10AM-12PM on Sunday, go slow, get low, and roll your way to some great prizes. You'll need your own bike and riding gear for the Rally Games, plus a Weekend Pass or Overland Experience ticket.
Get Outfitted!
Whether you're hunting for your next great adventure bike or you're kitting out your daily driver, the Moto Village at Pacific Northwest has everything you need. Here are a handful of our exhibitors to start getting excited about.
If you're looking for new luggage, stop by Mosko Moto, SW-Motech, and Giant Loop. Illuminate your adventure with auxiliary lighting at the Ruby Moto and Cyclops Adventure Sports booths. Backcountry Discovery Routes will be at Overland Expo to answer all your questions about the BDR routes and get you pointed in the right direction.
Volcon is showcasing their electric motorcycles and you'll be able to demo e-bikes from Ubco, Bakcou, and Voltaire Cycles. If you're looking to haul your wheels with you, Küat will have your back with bicycle racks.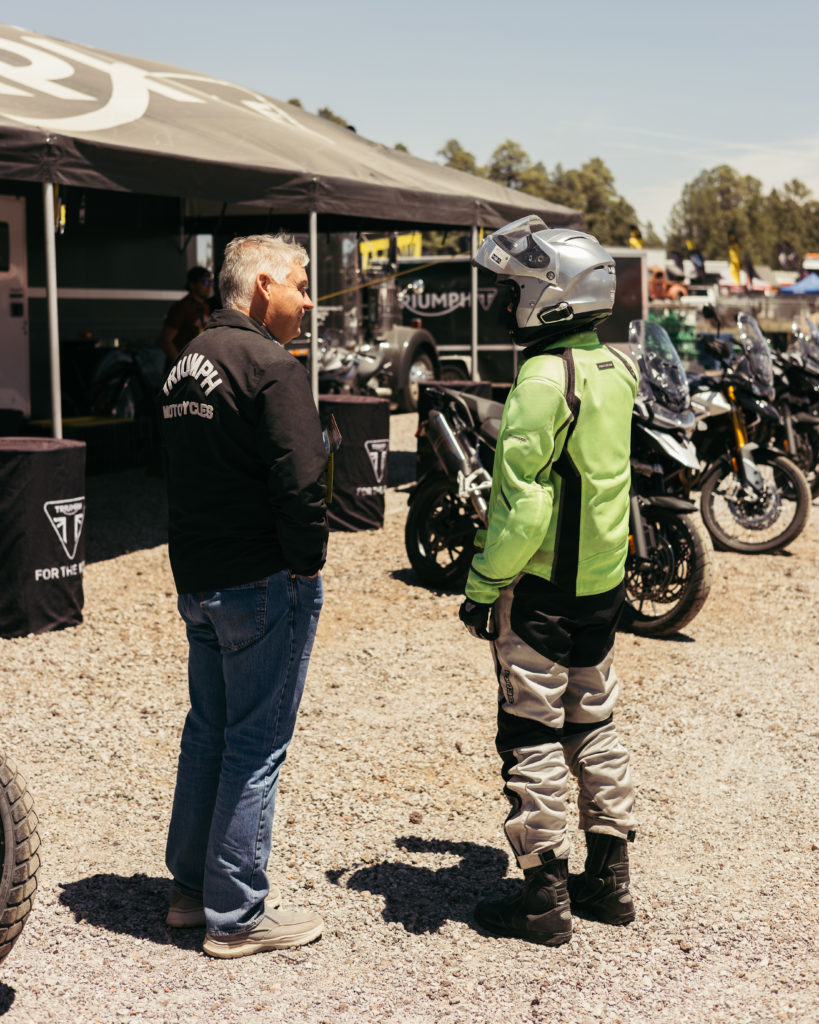 If you're eyeing a new motorcycle, be sure to bring your riding gear. Triumph will have its whole demo fleet and you definitely want to make time to ride the new Tiger 1200. Royal Enfield will be onsite with the Himalayan and more. If three wheels is more your style, jump on a Ural and take a sidecar for a spin. Remember that you need your own riding gear for these demos, so be sure to bring your helmet to Expo.
Camp with the MOA!
The BMW Motorcycle Owners Association is hosting the Motorcycle Campground at Overland Expo, but no beemer necessary to camp out with them, all bikes are welcome. Pack your panniers and grab a Weekend Pass with Camping or Overland Experience ticket and spend the weekend under the pines with the MOA. They'll be serving up Bivouac coffee in the morning and making sure you have a blast all weekend long.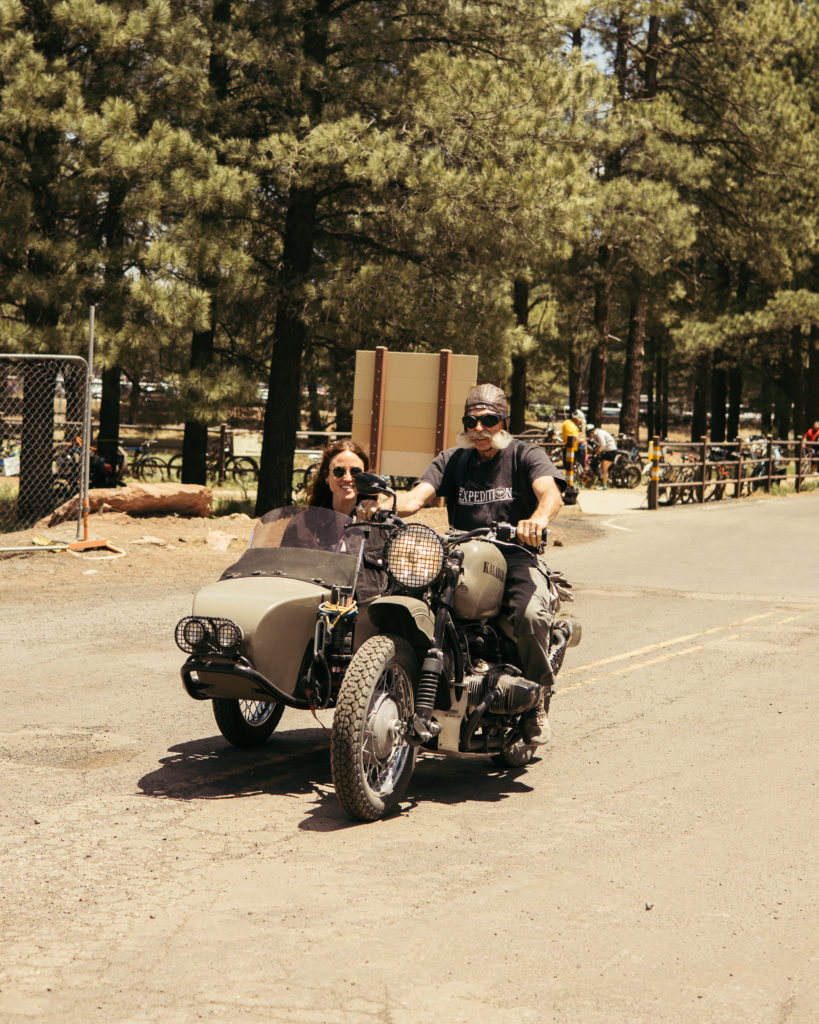 Ride to Redmond in Style!
No matter what direction you're coming from to get to Overland Expo, we've got a great route for you. Our Trips & Trails on The Compass is loaded with overland motorcycle rides that are way more fun than just slabbing it all the way to Flagstaff. Here are a few to get you rolling in the right direction:
Overland Expo Pacific Northwest is always a blast! Whether you join us for a day or camp out all weekend, grab your riding gear and get ready for a great weekend of two-wheeled inspiration.