General Motors is currently collaborating with Lockheed Martin to develop a new lunar terrain vehicle for NASA's Artemis Program. If this vehicle is selected for the mission, it could use the same UItium battery technology that is found in GM's production EV vehicles.
If the battery is good enough for the lunar terrain vehicle, it's good enough for pretty much anything you'll encounter on planet Earth. The Moon's surface temperatures can range from 260 to minus 280 degrees Fahrenheit, and the lunar dust is highly abrasive.
"We're going to push our Ultium batteries into the harshest environment that an electric vehicle battery has ever seen," GM's chief engineer for the lunar mobility program, Brent Deep, said. "With that, we'll understand how to control our batteries and make sure that they operate in that environment and continue to offer autonomous and human-operated driving capability and reliability. And then those same batteries will be in our Ultium products here on Earth."
Obviously, GM and Lockheed Martin can't test their models on the Moon, so they're turning to the virtual development systems that were utilized in the development of the Hummer EV.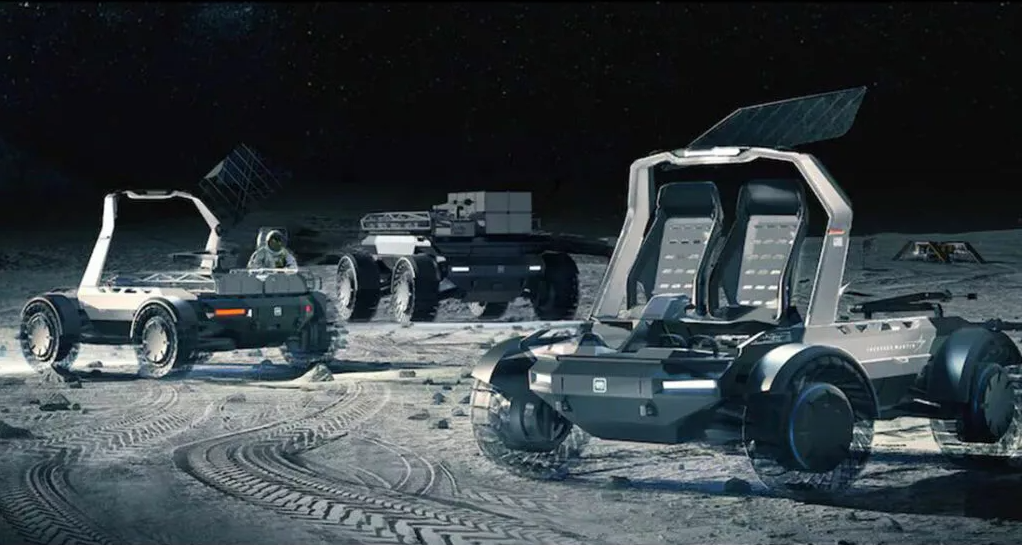 The lunar terrain vehicle will also include autonomous driving technology that can select the best route over varied terrain. While most overlanders prefer to choose their own path, it's interesting to see where this autonomous technology is going for other off-road applications such as medical evacs and military applications.