Overland Expo is excited to announce a new partnership with Geyser Systems. This partnership will see a new division of Geyser Systems, Geyser Shower Services, provide clean and hot showers for Overland Expo attendees while minimizing water waste.
For those unfamiliar with the Geyser System, their patented system allows the user to take a hot shower using a small portable heating and tank unit that works in conjunction with an easily replaceable sponge hose head. This sponge only dispenses water when it's compressed so that water waste is minimal.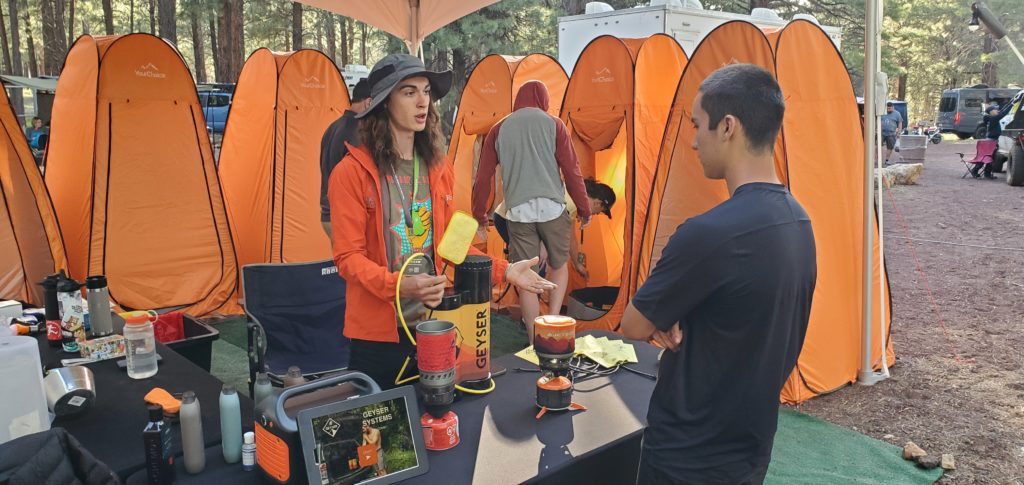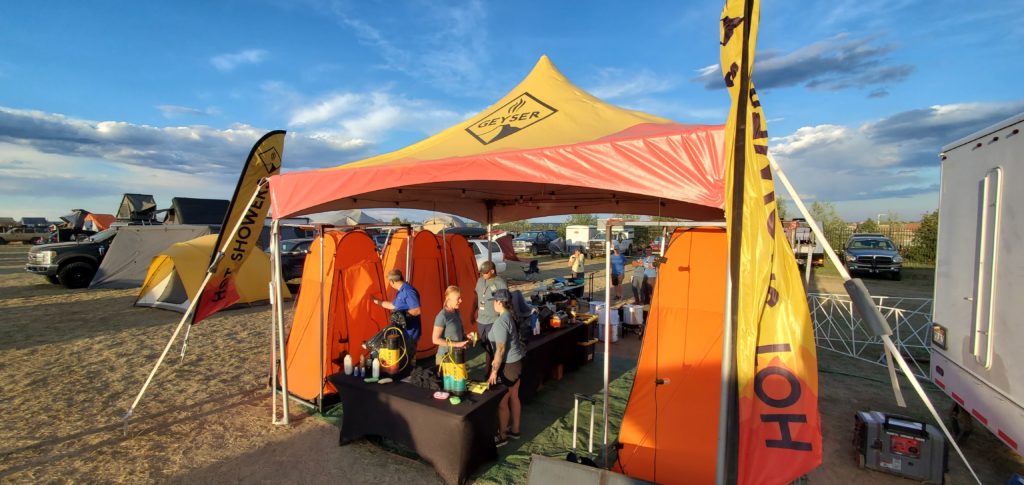 At Overland Expo, Geyser Systems will not only be providing the use of their shower systems but also towels, premium soaps, clean stalls, and friendly faces. Each shower will only use .8 gallons of water, this equates to a 10x reduction in the water used in a normal shower, so you can feel good about getting cleaned up in more ways than one.
Geyser Systems and Overland Expo strongly support responsible backcountry travel, including Leave No Trace ethics and the conservation of our natural resources. By minimizing wastewater and, therefore, the impact on the environment, we're ensuring that the backcountry is preserved and protected for future generations.
Geyser Shower Services is streamlining and enhancing the experience for all 2023 events by partnering with Open Range Adventure Rigs. Together, they are creating a new shower experience that is authentically true to overlanders; while using minimal amounts of water. Geyser Shower Services will also provide this unique and ecologically responsible service at music festivals and other large events nationwide.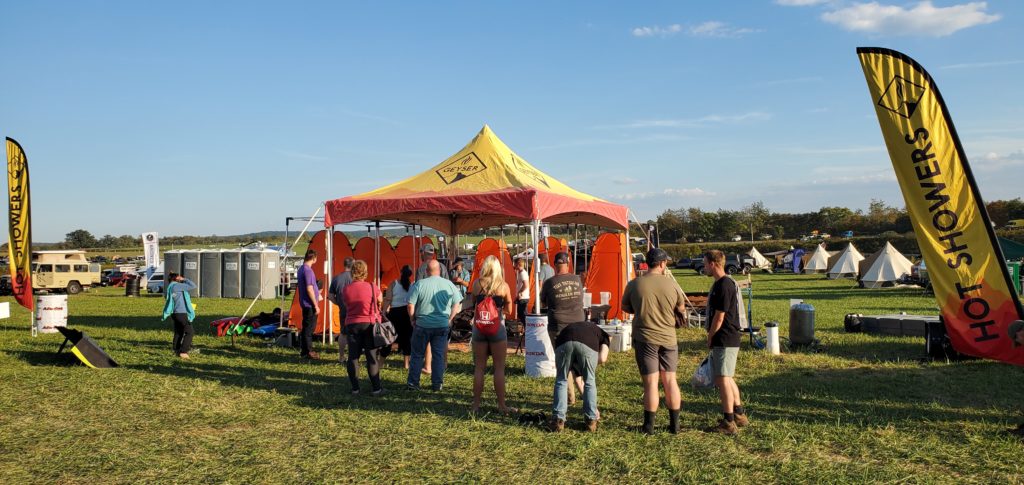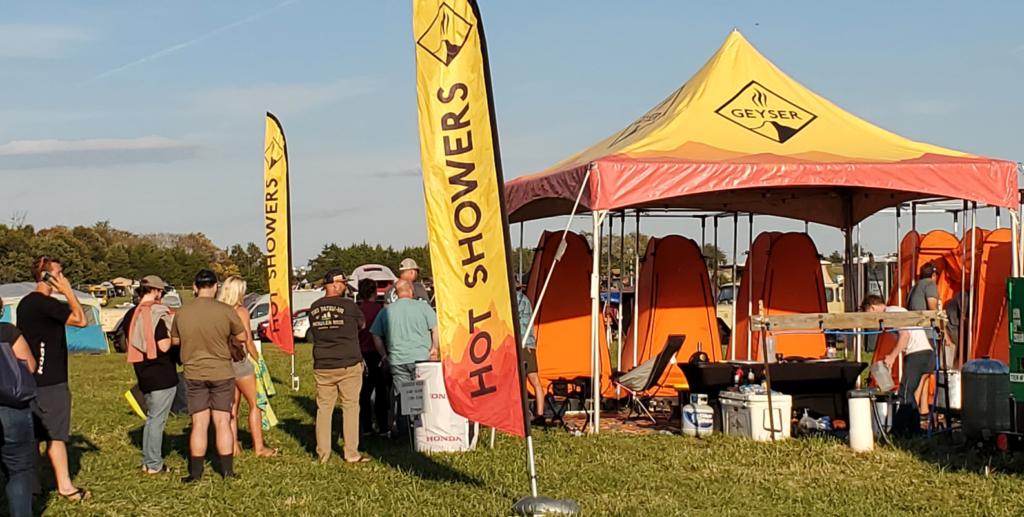 Jonathan Ballesteros, Founder & CEO of Geyser Systems, says, "Geyser Systems is on a mission to transform people's relationship to every drop of water. We believe that our partnership with Overland Expo and Overland Exp solves a big problem for attendees, exhibitors, and volunteers that need to stay fresh during events. When people feel clean, they are happy to get out and engage with others. No doubt, our shower services will be a key reason why attendees stay longer and keep coming back. I think that's something all event organizers are looking for. We have to thank the Overland Expo team for letting us tackle this problem. It's been a great journey for us to see our customers' reactions firsthand. Everyone walks out of the shower tents beaming with life. It's hard work from 5 am to 10 pm each day, but watching the transformation and joy that people are left with makes the hard work worth it for us. We love it."
Don't miss your chance to check out this awesome shower set up from Geyser Systems. Come camp with us at any, or all, of the Overland Expos in 2023!