The most important thing you take with you on an overland trip, whether it is long-term, short-term, or even over a weekend, isn't a shiny new gadget that you can bolt to your rig. Its water.
Knowing exactly how much water to bring on a trip isn't always easy — especially if you're new to overlanding. I've been exploring the backcountry by vehicle for more than two decades. In that time, I've adopted a pretty good system for exactly how much water to bring for my journeys, as well as tools to make toting large quantities of water on the trail easier.
Water is Life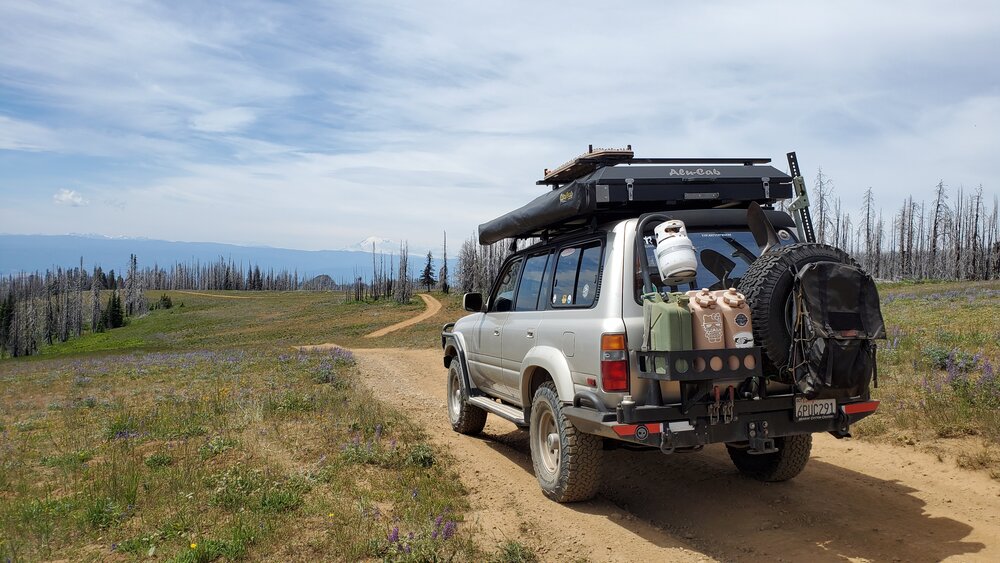 Humans and animals can go without food for about three weeks but would only last around three to four days without water. On average, and in perfect conditions, the typical person drinks about two liters of water per day, though that can change dramatically with the amount of exercise you get or the relative outdoor temperature. Obviously, you'll drink more water the hotter it gets or as you increase your activity level.
The general rule for overland travel is one gallon of water per person per day. This includes water for drinking, cooking, cleaning, and personal hygiene. So, for a single person, a three-day trip into the backcountry requires a minimum of three gallons of water.
And, no, beer and whiskey don't count toward your water requirement — as much as you'd like them to. Alcohol dehydrates, so you will actually require more water each day.
Where Do You Store All of This Water?
First, let's talk about the weight of water. One U.S. liquid gallon of fresh water weighs roughly 8.34 pounds or 3.785 kilograms at room temperature. Given that measurement, we can extrapolate that a full 20-liter/ five-gallon jerry can (that weighs 4.3 pounds empty) plus 44.3 pounds of water is around 48.9 pounds total. It is easy to see that carrying a lot of water with you can get pretty heavy, although not carrying water with you is a recipe for disaster. So, you be the judge.
Storage can be as simple as a Scepter Jerry Can, Rotopax, or a larger water tank like Front Runner Outfitters Slanted Water Tank. We'll take a look at these options below:
Scepter Jerry Can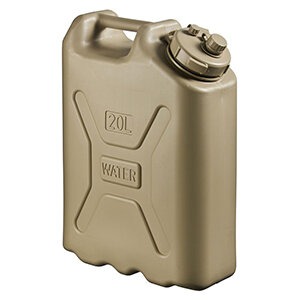 The Scepter Jerry Can is built to military specs and used widely around the world by the military and NATO. These five gallon food-grade, low-density polyethylene (LDPE) and high-density polyethylene (HDPE) construction cans are BPA-free and will not add taste, odor or any chemicals to the water. The Scepter Jerry Can feature a single carrying handle and a screw-top cap that locks securely in the closed position. The small spout makes it easy to fill water bottles, and the breather hole with its own cap provides great airflow for easy pouring. I've used two of these mounted in a rack on my Land Cruiser for ten + years, and they haven't let me down yet.
MSRP: $69.95
RotoPAX Water Cans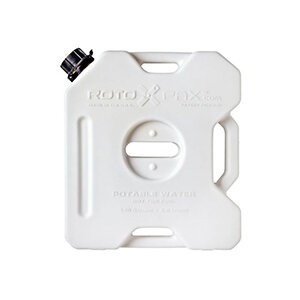 RotoPAX Water Cans are a popular choice for overland travel as they are durable, lightweight, and don't leak. These two gallon roto-molded water cans have thicker walls and stronger construction to make it leak-proof – along with a sure seal gasket to guarantee your spout won't leak or vibrate loose. RotoPAX mounting kits are sold separately, but this solution provides a lot of options for placement in or on your vehicle.
MSRP: $74.95
Front Runner Outfitters Slanted Water Tank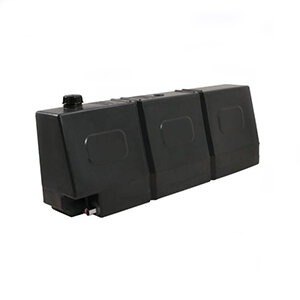 If you're looking for a semi-permanent water tank, it is hard to pass up the Front Runner Outfitters Slanted Water Tank. This tank holds 50 liters or 13.2 gallons of water and includes two channels for mounting straps to make sure the tank stays where you want it. This tank is made from BPA-free polyethylene and includes plastic fittings that allow you to connect a hose for easy access. The slanted design fits perfectly behind the back seats in most SUVs.
MSRP: $206.00
Dometic Go Water Hydration Jug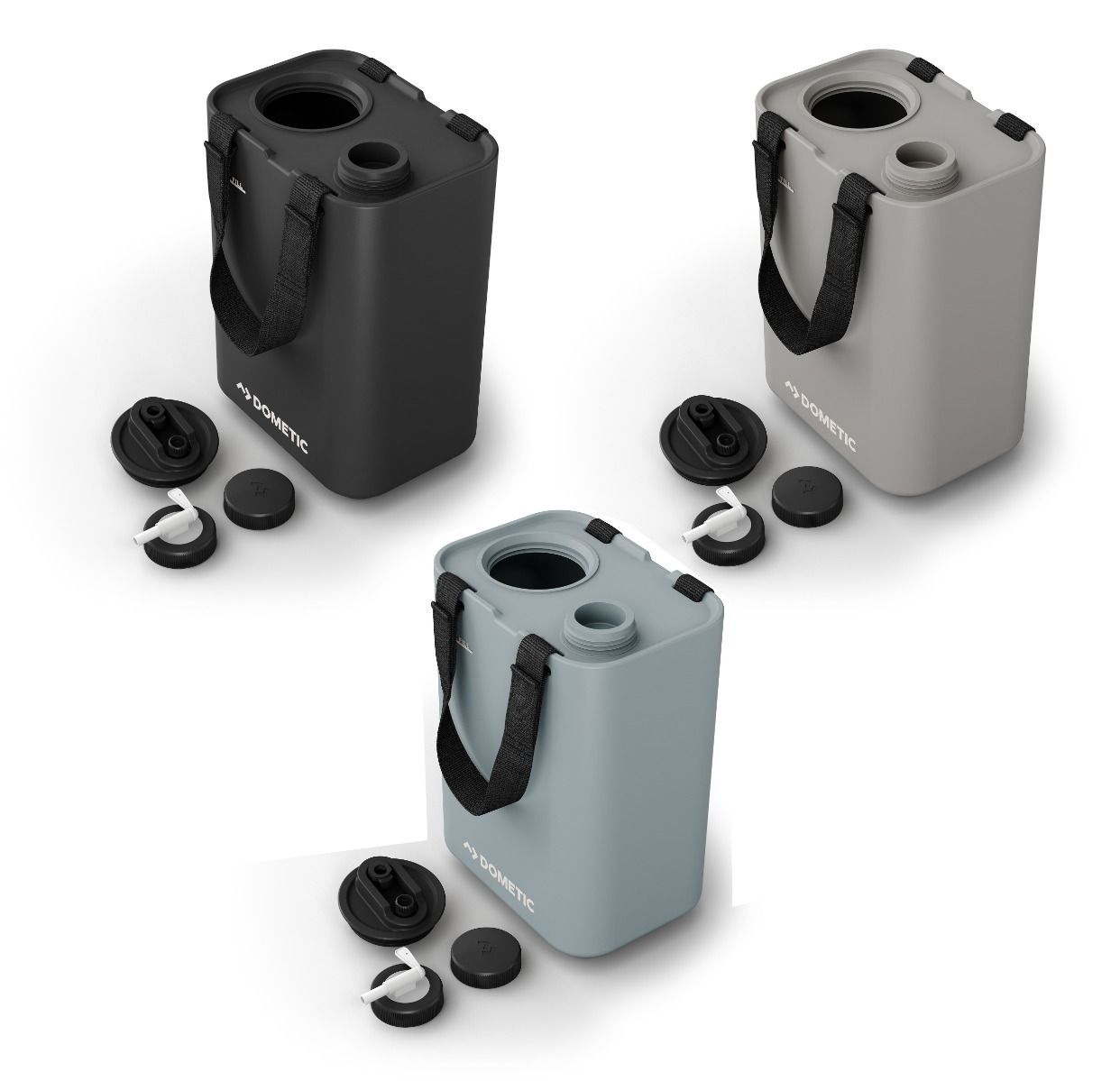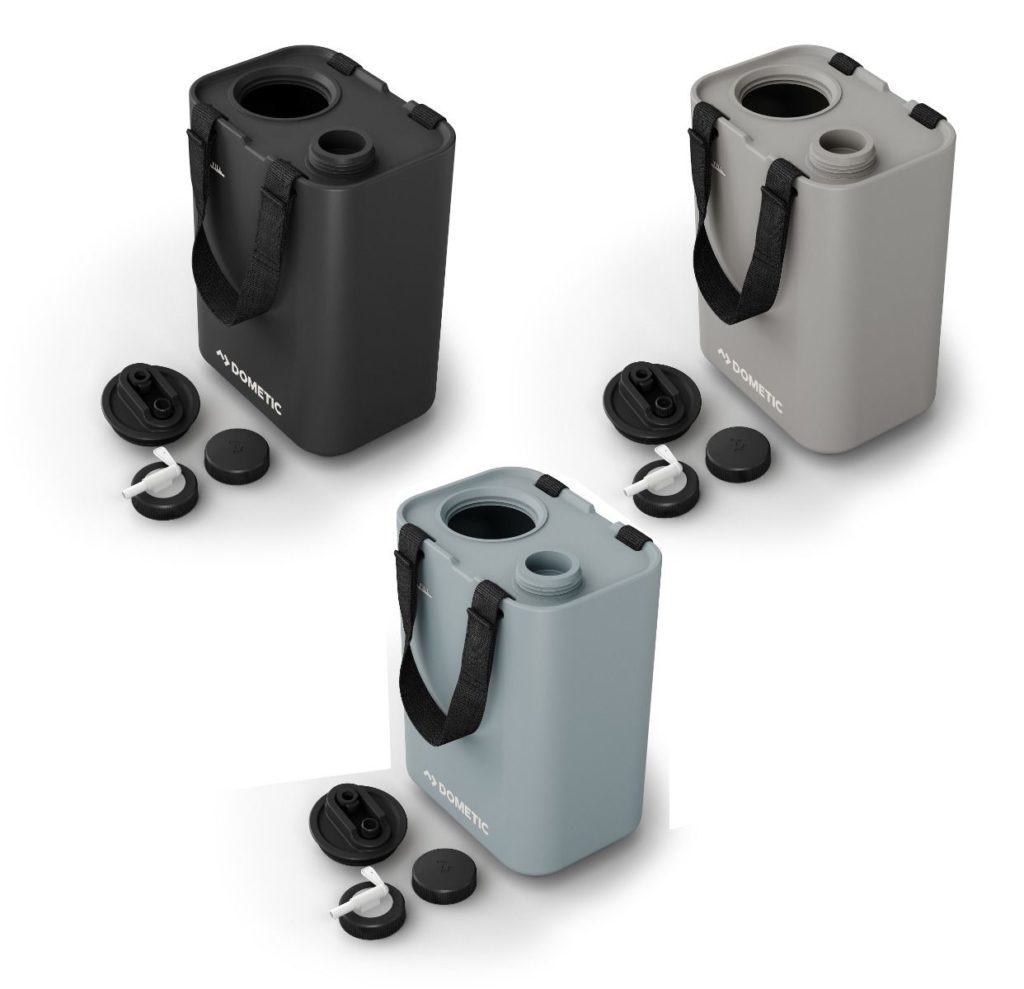 Dometic's Hydration Water Jug 11 l lets you easily store and pour the water you need. Keep it in your vehicle or at your campsite for a convenient, safe water supply of 11 liters of fresh water for your campsite. There are multiple dispensing options built in, including two openings for easy filling and cleaning. Pair it with the Dometic Go Hydration Water Faucet ($99.99) for powered dispensing of your water
MSRP: $69.99
What if you don't want to carry water with you?
If you're already pushing gross vehicle weight, you might not want to carry a bunch of heavy water with you. In this case, you should have a way to treat water while you're out on the trail.
Let me be clear that I don't recommend this option unless you are absolutely certain that you have access to a water source nearby. When I'm traveling, I can never count on being near a water source at any given time, but you may have a different experience than me.
The options below are typically used in conjunction with the products I outlined above, so you have a treatment and a storage solution.
MSR Guardian Gravity Water Purifier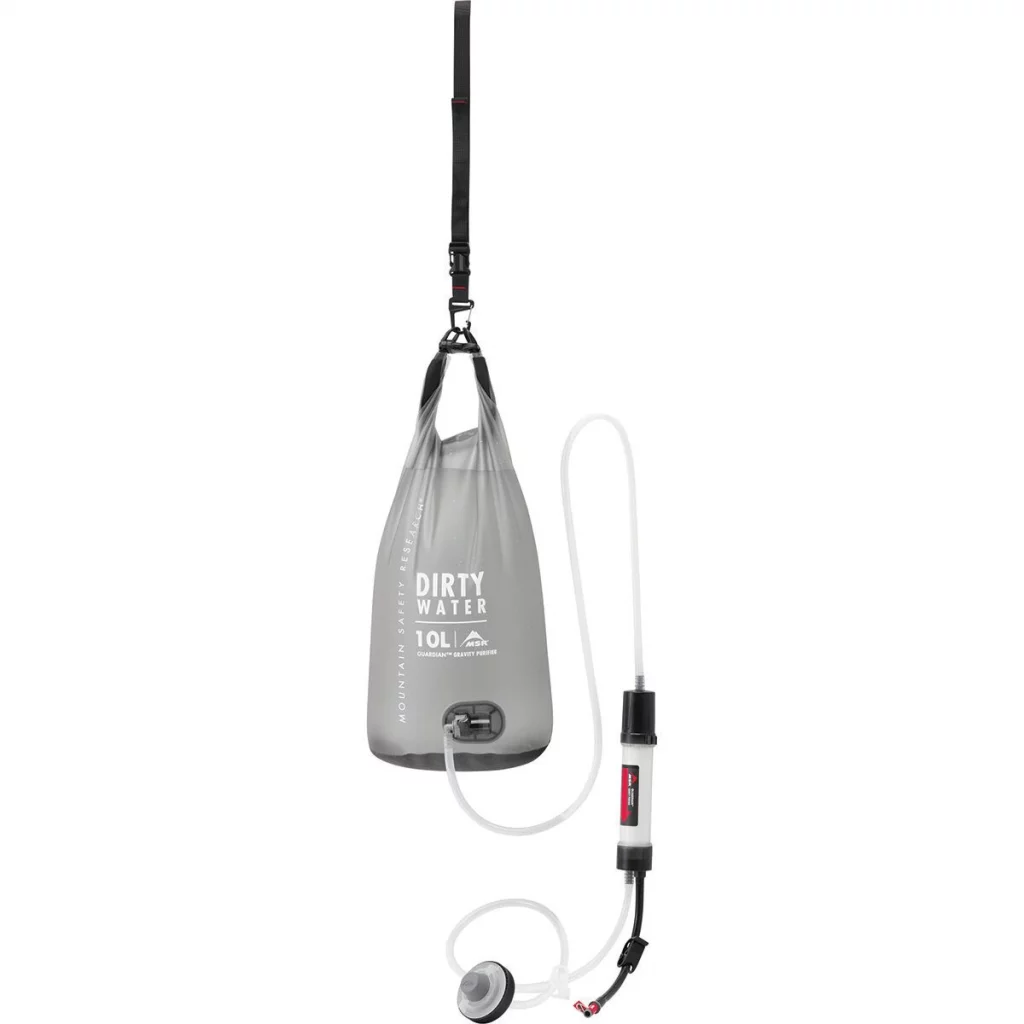 The MSR Guardian Gravity Water Purifier is a 10-Liter soft-sided water reservoir that is easy to fill and removes bacteria, sediment, viruses, and protozoa through gravity action. The Guardian Gravity Water Purifier features a quick-release valve with easy shutoff.
MSRP: $269.95
SteriPEN Ultralight UV Purifier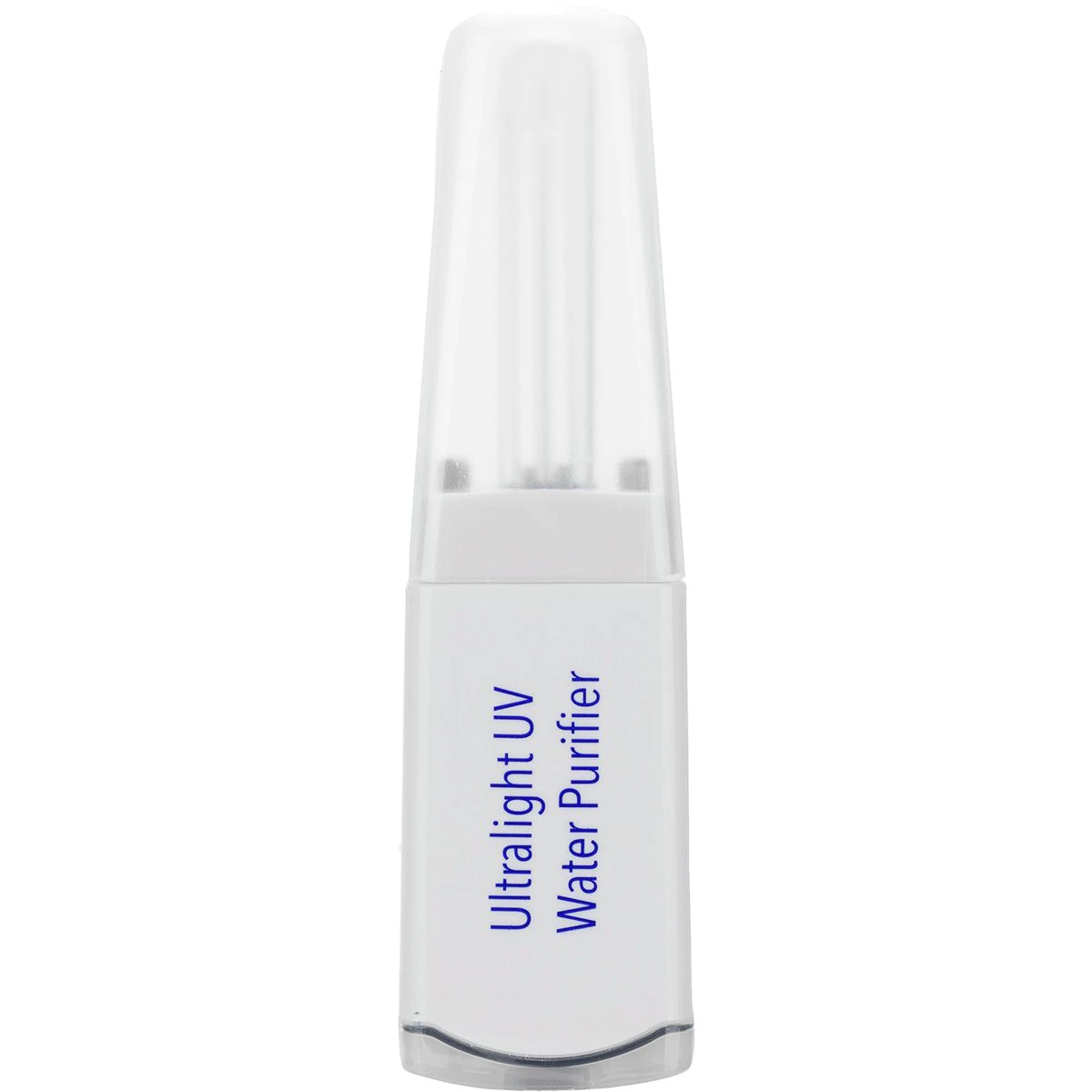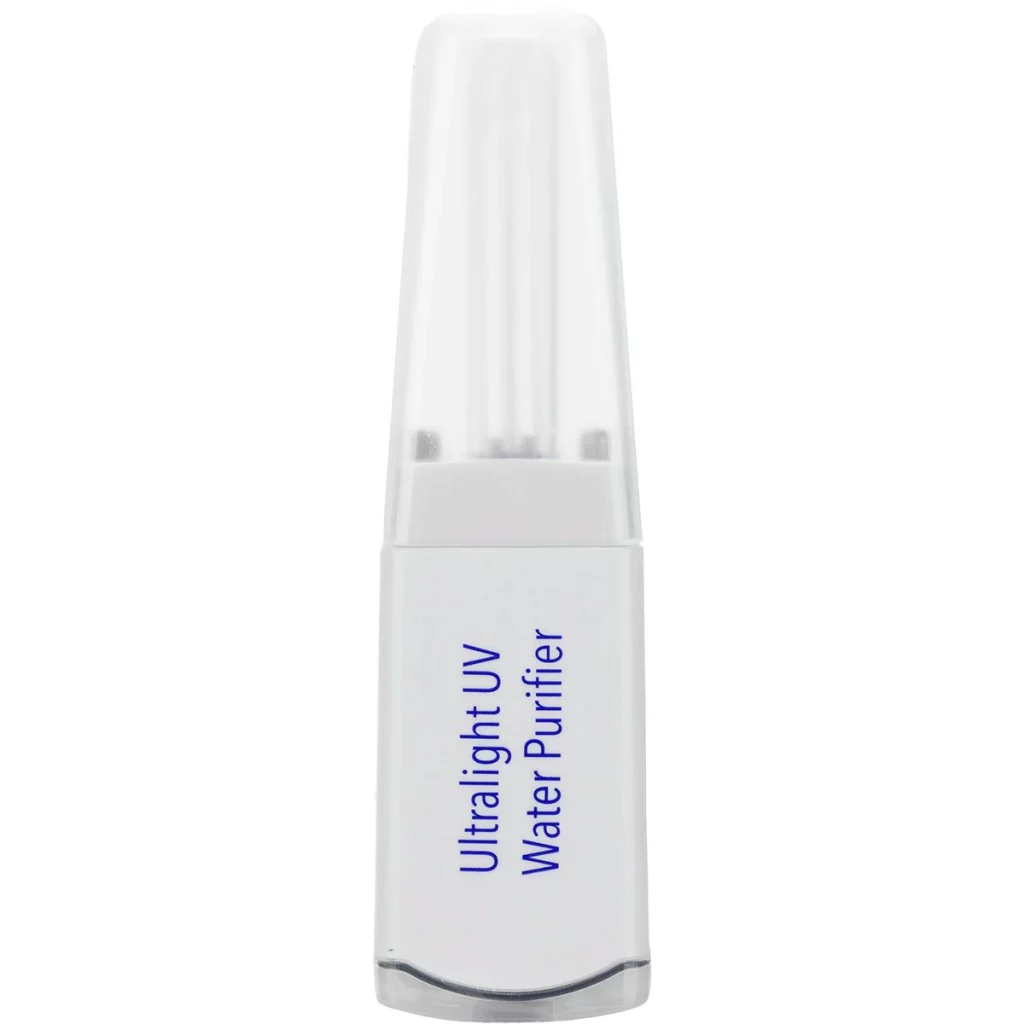 SteriPen's Ultralight UV Purifier is small enough to take on nearly any adventure and weighs in at just 3 ounces, so your bag weight stays low. This purifier is water-activated, so it automatically starts on contact. This means you won't accidentally turn it on in your pack or forget to turn it on in the water. Once on, it takes 90-seconds to purify a liter of water, and the rechargeable battery can power 20 treatments before you'll need to recharge it. I wish I had one of these when I rode through India in 2007, but that's a story for another time.
MSRP: $89.95
Lifesaver Jerry Can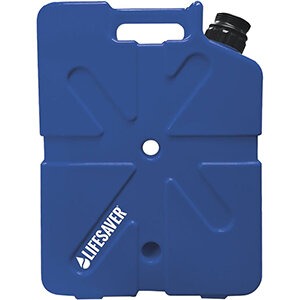 The Lifesaver Jerrycan 20000UF is a great hybrid treatment/ storage solution. Its carbon filter removes viruses, bacteria, cysts, parasites, chlorine, taste, and odor out of 20,000 liters worth of water. The Jerrycan itself can hold 18.5 liters of water. The replaceable filter exceeds NSF P248 compliance standards, and the container is BPA- and BPS-free.
MSRP: $319.95
Whichever route you end up going, the most important thing to remember is that your solution needs to be easy to use. Knowing before you leave for your trip that you have clean water – or at least access to water that you can treat – is vitally important. Thinking about these things before you go is much better than winging it and not having enough water.
---