Often the most needed and most overlooked piece of equipment that you need to carry with you in the backcountry is a solid first aid kit.
There is going to be a time when you'll need a well-stocked first aid kit to get you through until you can get out of the backcountry and back to civilization to seek medical attention. If it isn't you or your friends that need your first aid kit, it might be a fellow overlander, hiker, or mountain biker in an emergency situation that needs your help.
Owning a first aid kit is one thing – knowing how to use it is another story. Whether you build out your first aid kit yourself or buy one off the shelf, it's always best to have a fundamental understanding of life-saving techniques and how to use the items in your first aid kit effectively. I am not a doctor or first responder, so I highly recommend taking a Wilderness First Aid course or seminar from a reputable organization like the ones below;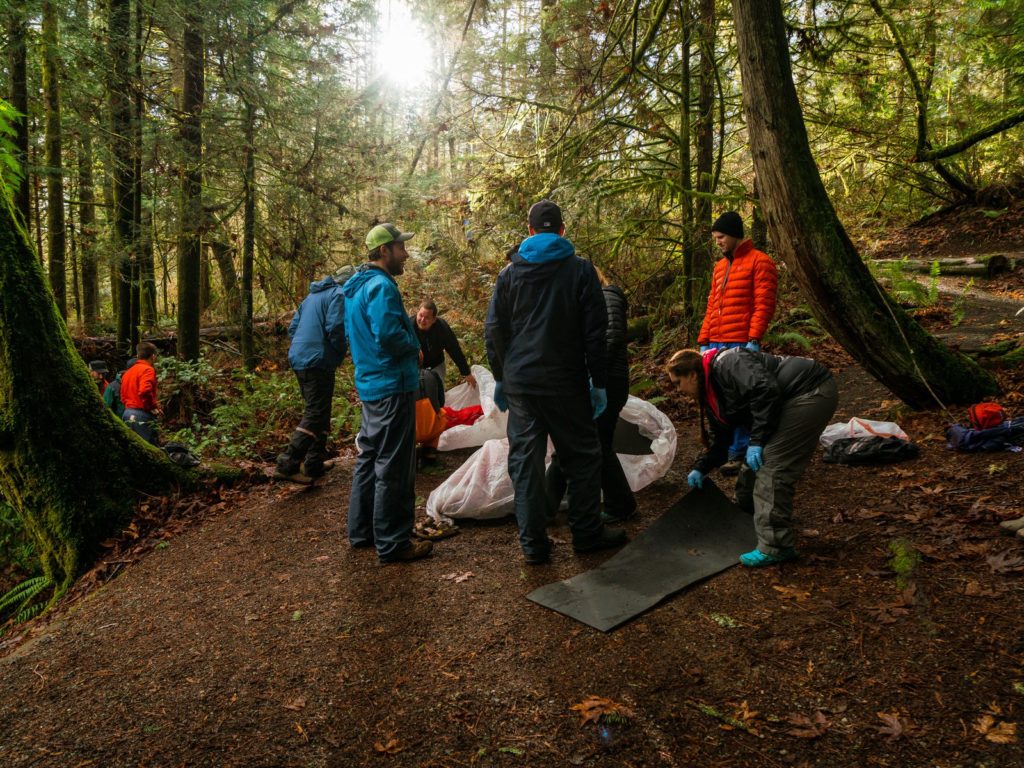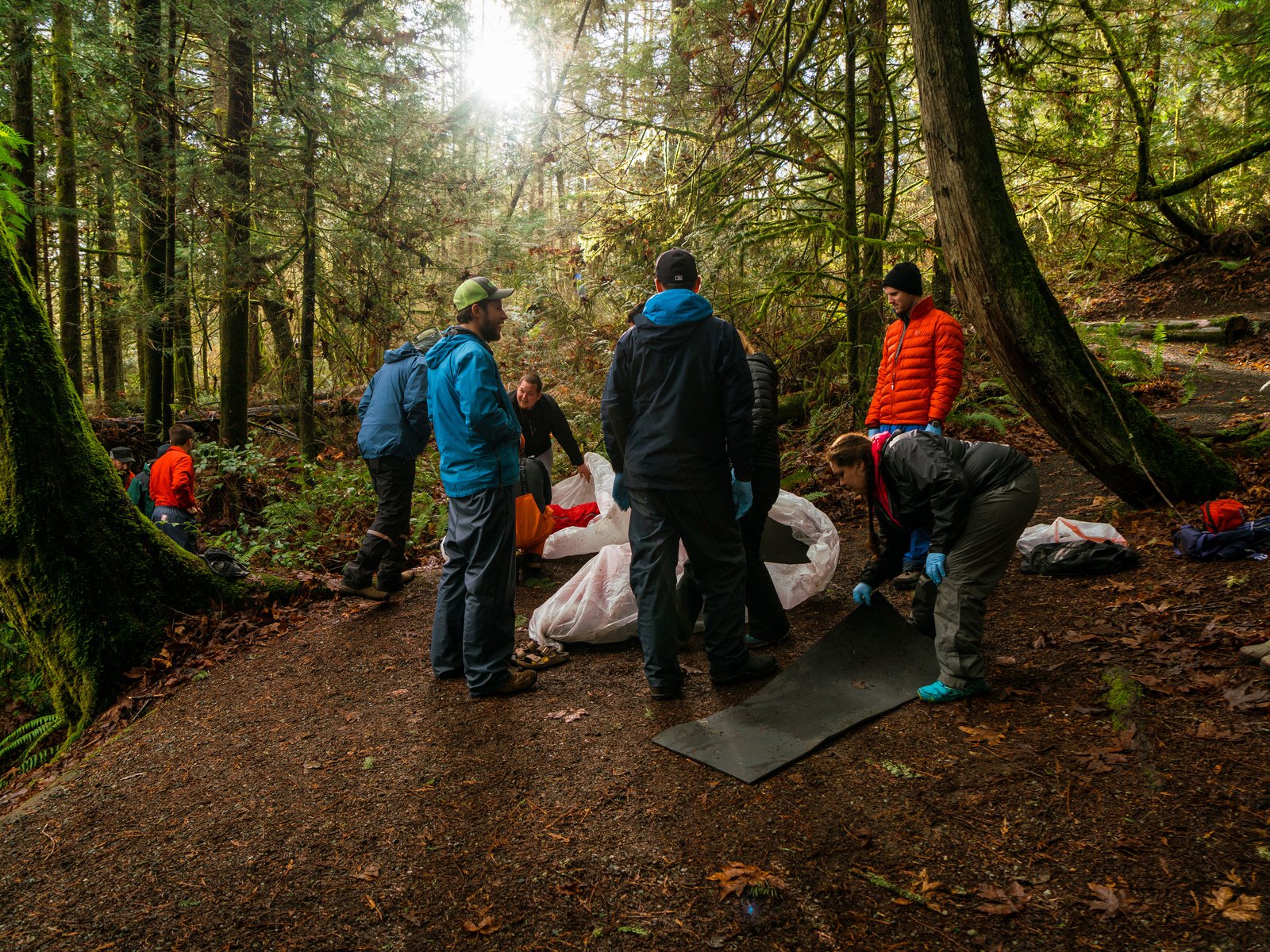 NOLS offers wilderness medicine courses that will prepare you to recognize, treat, and prevent injuries and illnesses that are common in the outdoors. You'll learn NOLS' industry-leading, data-informed curriculum and build new skills through hands-on practice scenarios. https://www.nols.edu/en/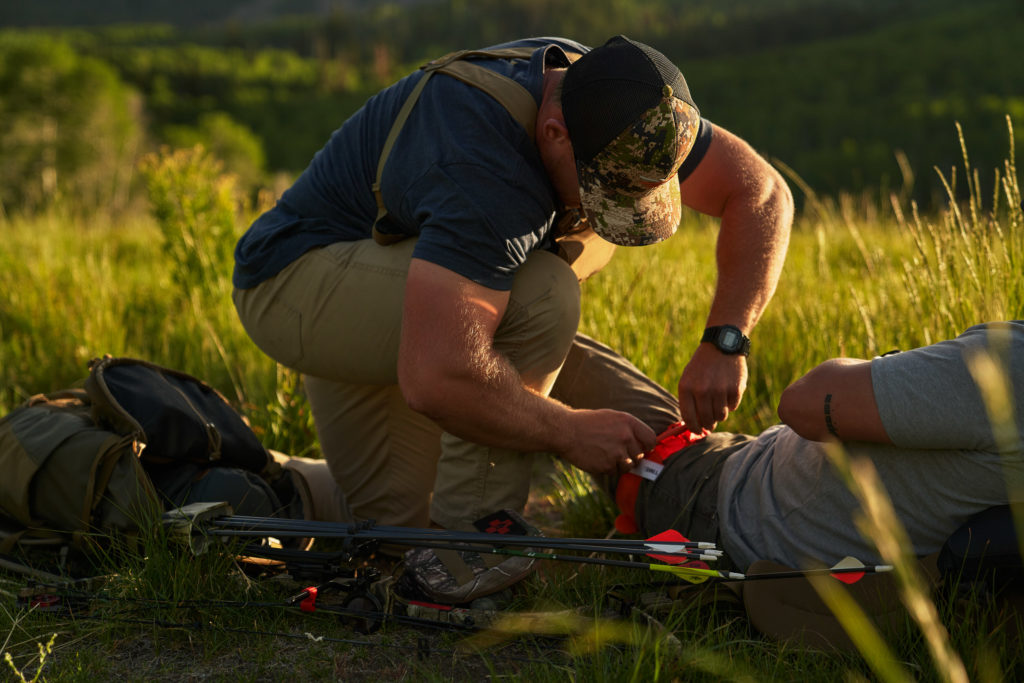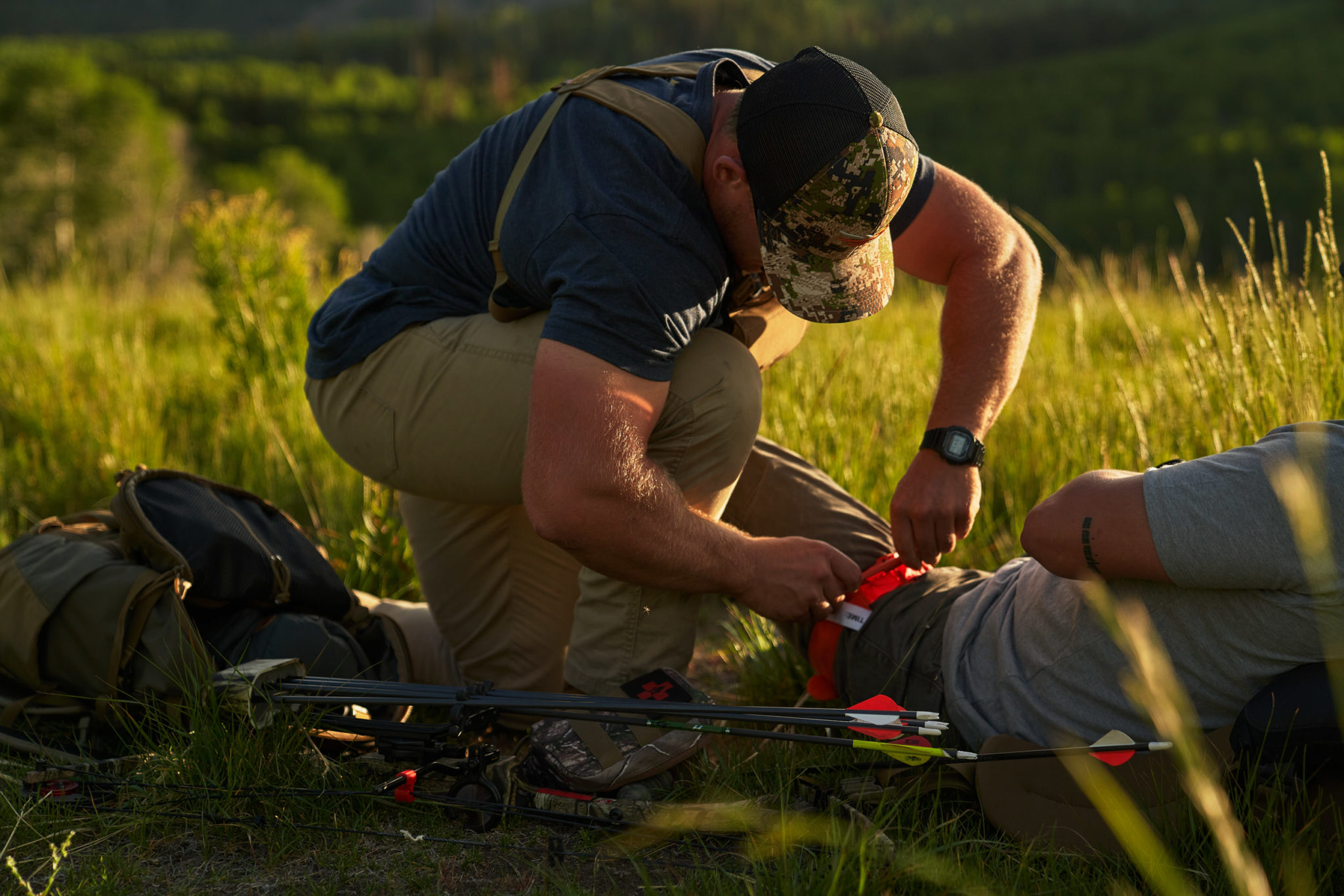 Fieldcraft Survival offers one-day courses and seminars in Family Wilderness Medicine, First Aid, and Trauma Response to help you become more adept at treating small or life-threatening injuries. The also offer training in several locations across the country so there's likely one near you. https://fieldcraftsurvival.com/training/medical/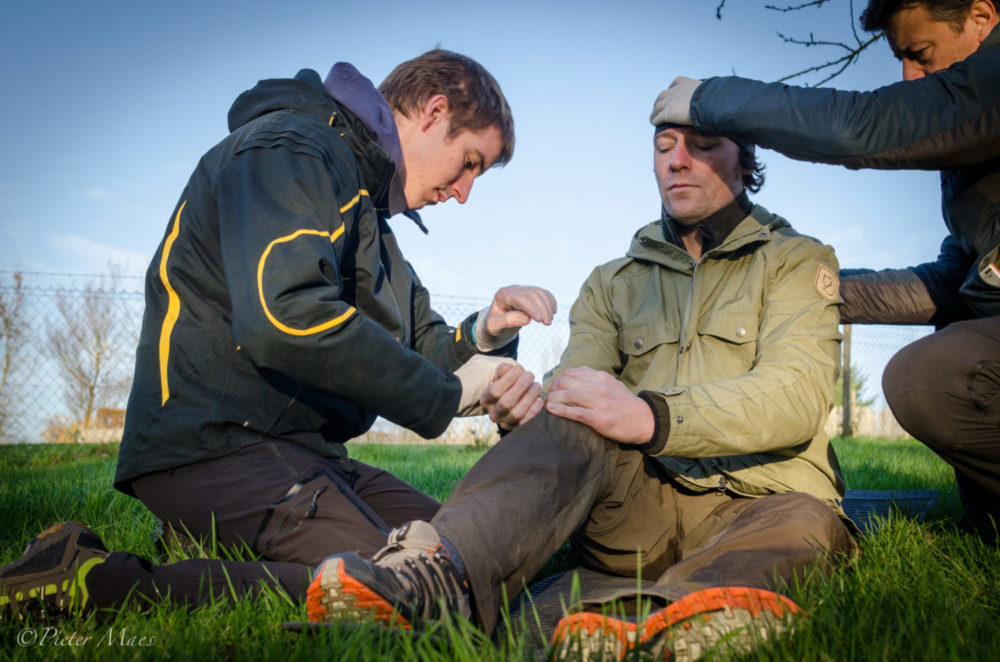 Wilderness Medical Associates International offers both standard and specialized courses in Wilderness First Aid, First Responder, and Life-Support taught by rescue professionals, researchers, experienced educators, and advocates for healthcare in wilderness contexts. Learn more here: http://www.wildmed.com/
Once you have the knowledge, it's time to get a decently-outfitted kit for emergency situations. You can pick up your initial or refill supplies at MyMedic or REI. Let's take a look at some of the common injuries and some of the items any good first aid kit will contain;
Burns, Cuts, or Scrapes
This is by far the most common type of medical treatment you'll provide in a backcountry setting. Some items in this part of your first aid kit can include; an irrigation syringe, tweezers, gauze rolls, and pads, bandages, band-aids, antibiotic ointments, and adhesive cloth medical tape.
Strains, Sprains, and Fractures
Another common injury category in the outdoors is strains, sprains, and fractures. Some necessary items here include products to immobilize the limb or joint so you can get the person out of the backcountry and to a doctor with minimal pain, including; triangular bandages, ACE bandages, splints, adhesive cloth tape, or even duct tape to tape the limb to the person's body, and cold compresses.
Medications
At some point in your outdoor adventures, you or someone you know will need medication to alleviate the symptoms of bites, stings, food-borne illness, and many other afflictions. It is imperative to keep the following medications on hand (and within the expiration date); oral glucose, aspirin and non-steroidal anti-inflammatory drugs (NSAIDs), antihistamines, antidiarrheals, stool softeners, electrolyte powdered drink mix, topical pain relief, hydrocortisone creams, triple antibiotic ointment, and saline, as well as any necessary meds your travel mates need – like an epinephrine auto-injector or prescription meds.
Airway, Breathing, and Circulation
While massive medical issues won't always happen, it is a good idea to have a CPR shield on hand to give CPR if needed. Some other items here might include a blood pressure cuff or monitor and a cervical collar. Get CPR certified at The American Red Cross.
Miscellaneous
It's advisable to stock your first aid kit with an emergency blanket, non-latex gloves, scalpels, scissors, notebooks and pens, Sharpies, water filtration tabs, and a thermometer to round out your kit.
Off-the-Shelf First Aid Kits
Not everyone wants to, or has the time to, build out their first aid kit. Luckily, there are some great products out there that are a perfect fit for overland and backcountry travel. Let's take a look at a few below;
Adventure Medical Kits Mountain Series Guide Medical Kit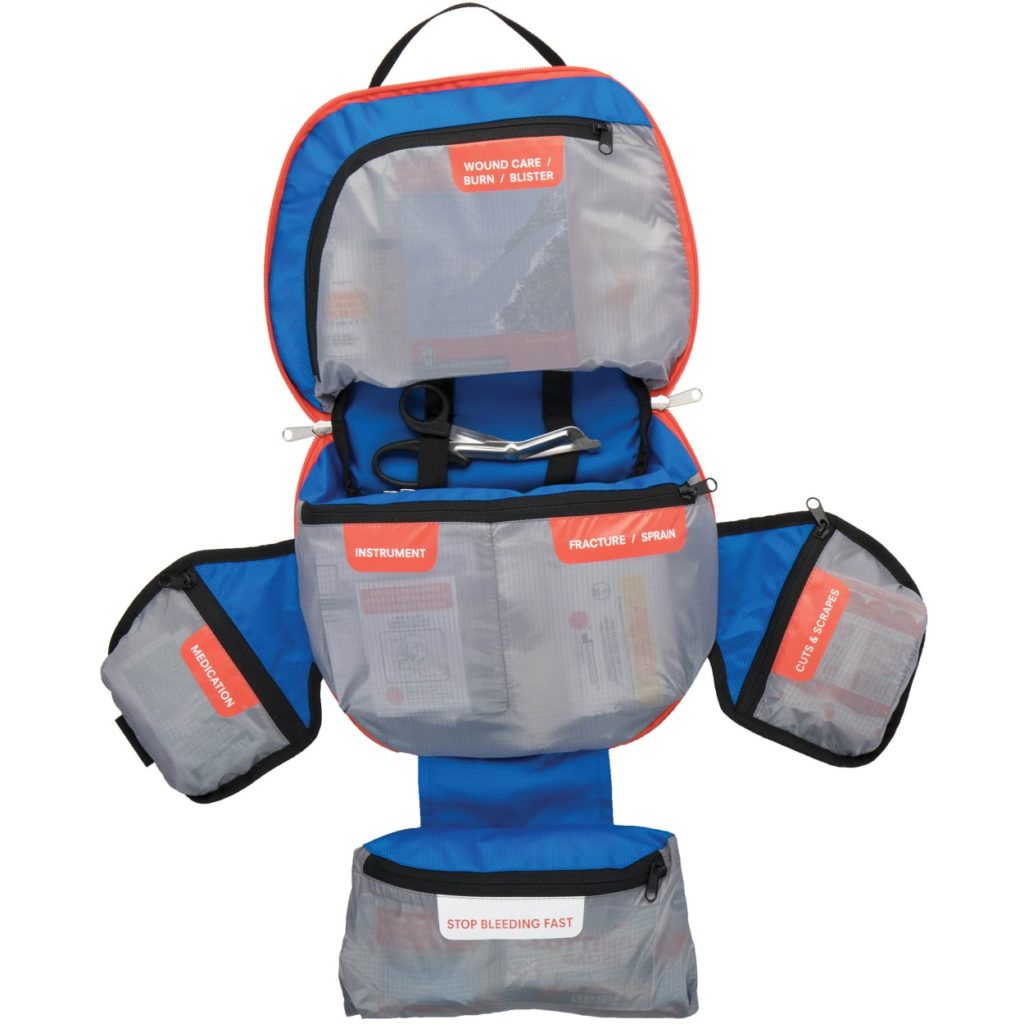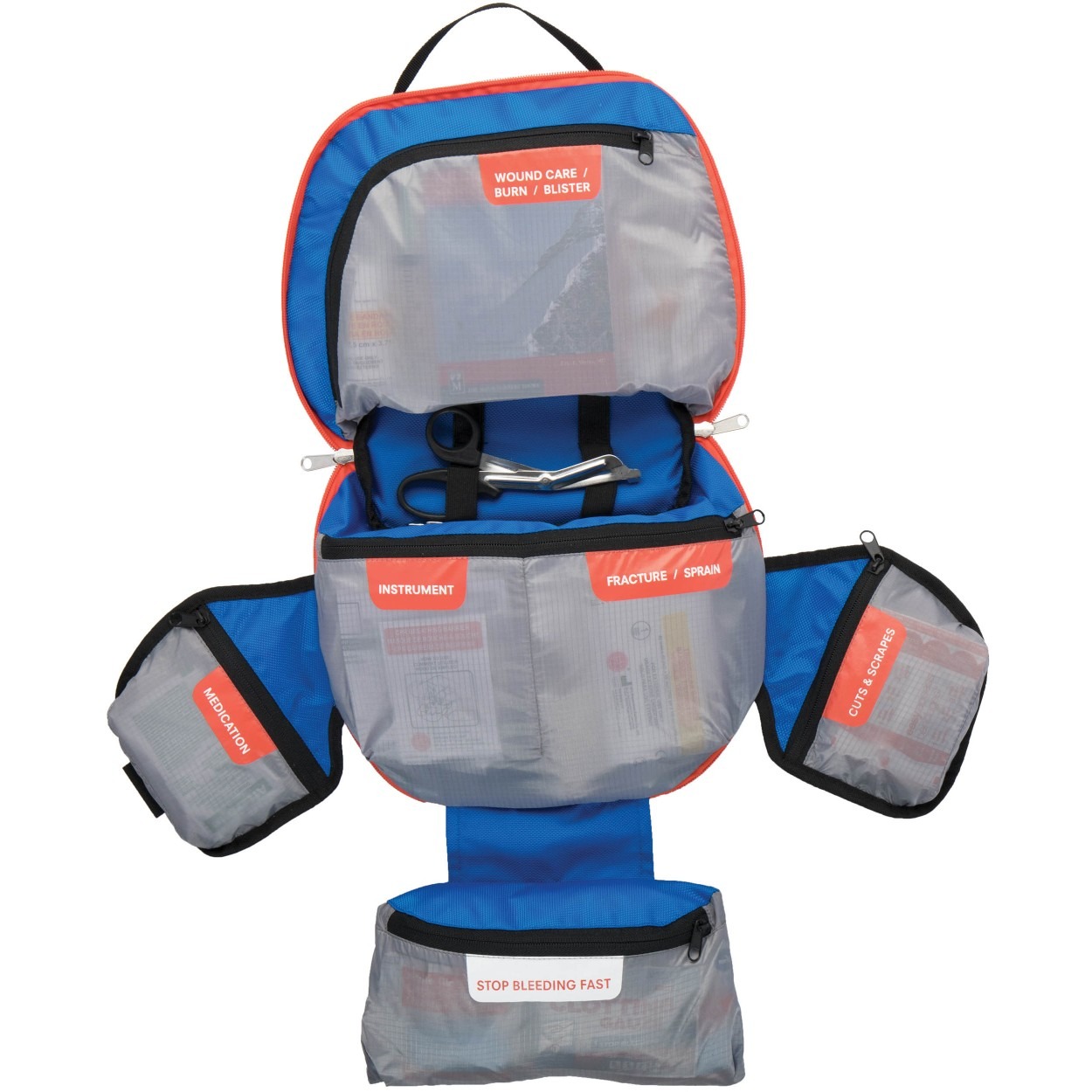 This group first aid kit contains an abundance of hospital-quality first aid supplies to meet the needs of seven people headed into the backcountry on adventures of up to two weeks. Inside, you'll find everything from everyday hiking essentials like After Bite® and GlacierGel™ to wilderness first aid supplies like the flexible C-Splint™ and QuikClot®. The water-resistant medical bag organizes the contents by injury into clearly-labeled, semi-transparent pockets using the Easy Care™ organization system, making it easy for anyone in your group to provide fast and effective first aid. Whether you're a professional guide looking for an expedition first aid kit or an adventurer looking for a wilderness first aid kit, the Mountain Guide kit is the essential addition to your gear that your team can count on to get you there and back safely.
MyMedic Recon First Aid Kit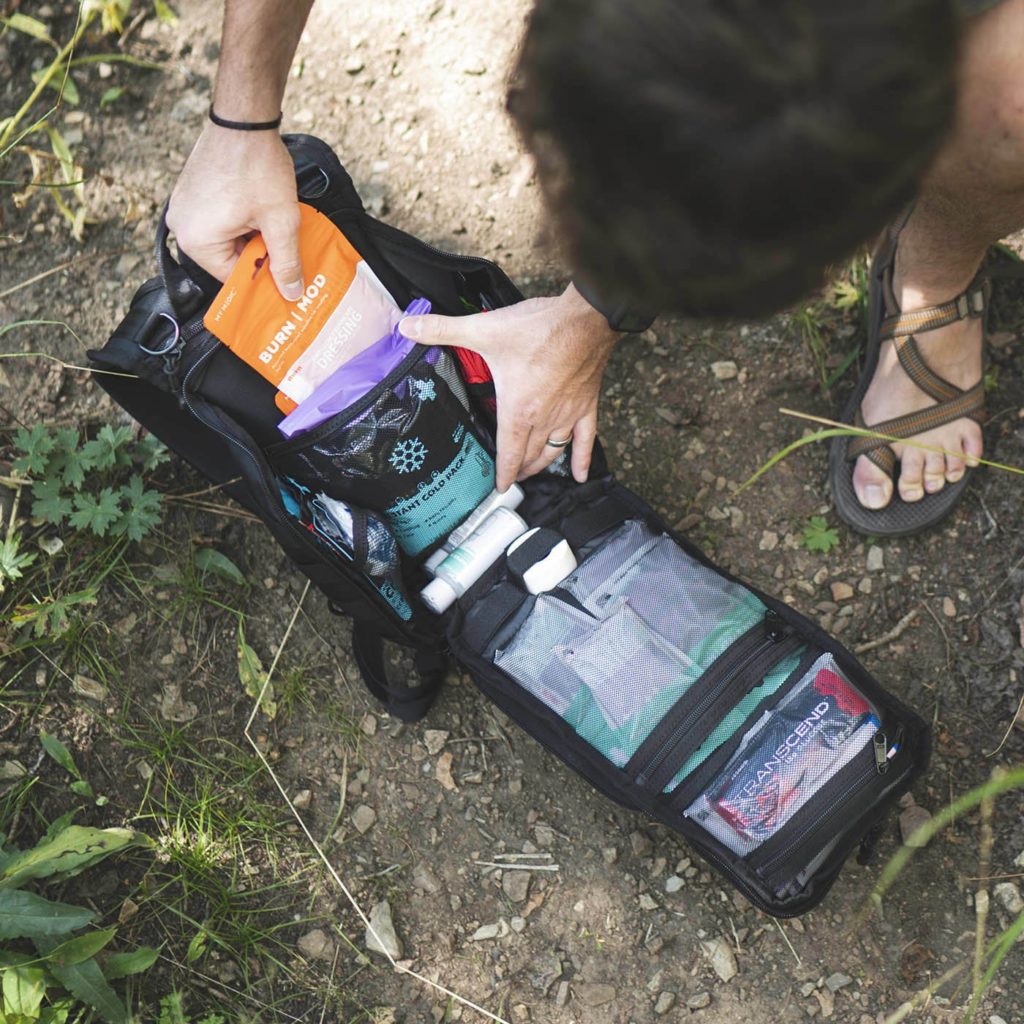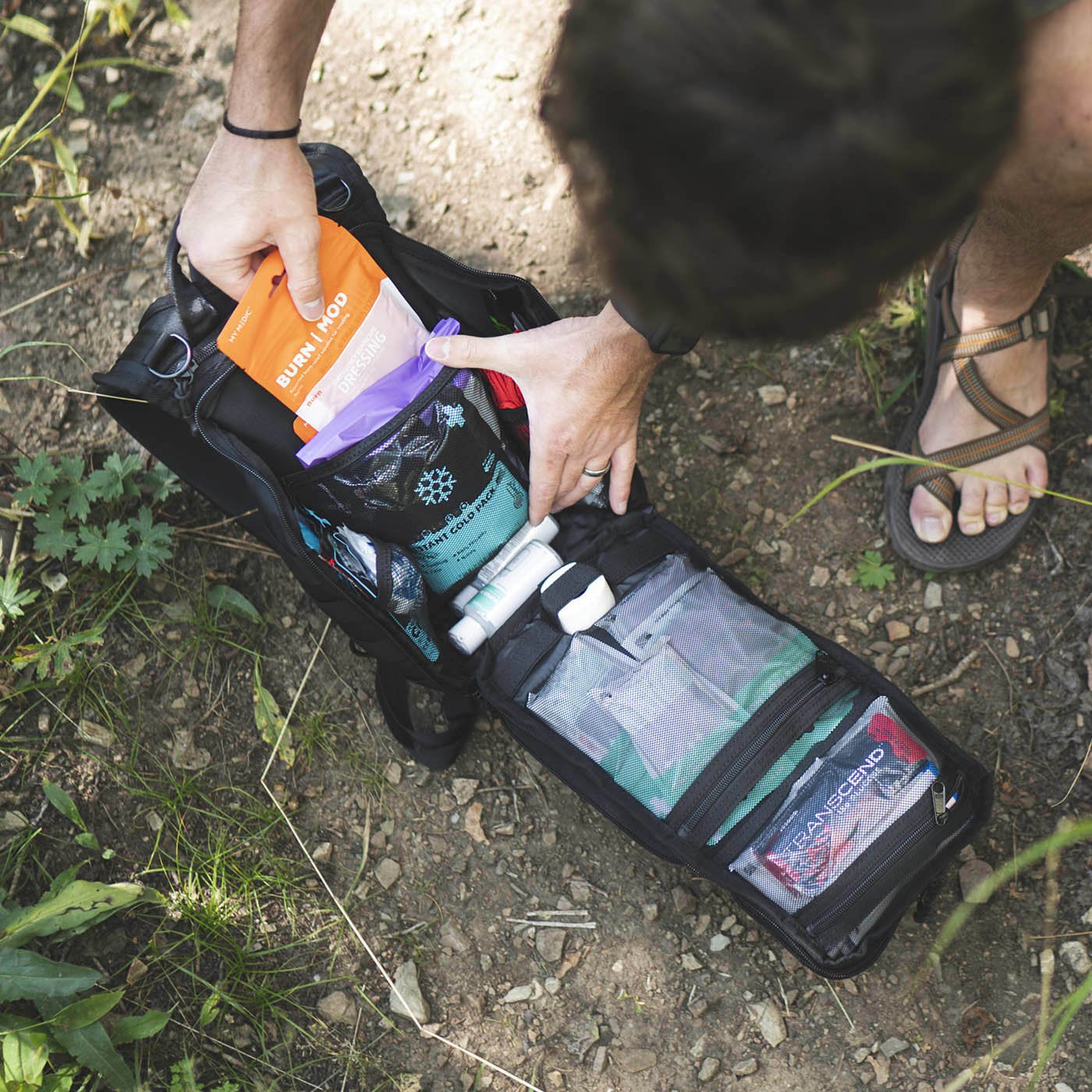 This 250-item, backpack-style first aid kit has just about everything you need to be ready for injuries while on the road or hiking. The Recon features back padding for comfort and function, a stowable shoulder straps with seatbelt style webbing for various storage capabilities, quick-access front pockets for trauma and everyday use items, flat lay, and a fully modular organization system with interior mesh pockets, and much more.
Uncharted Supply Co. Core First Aid Kit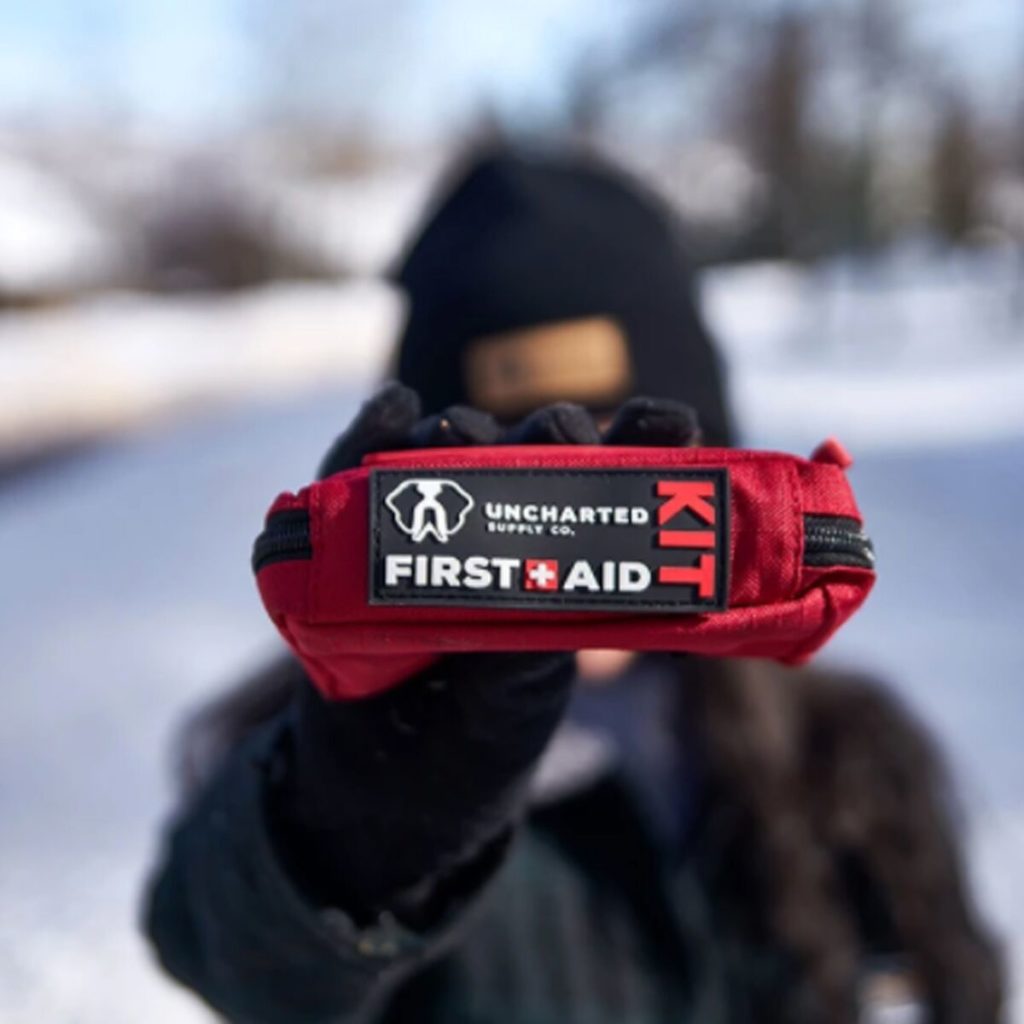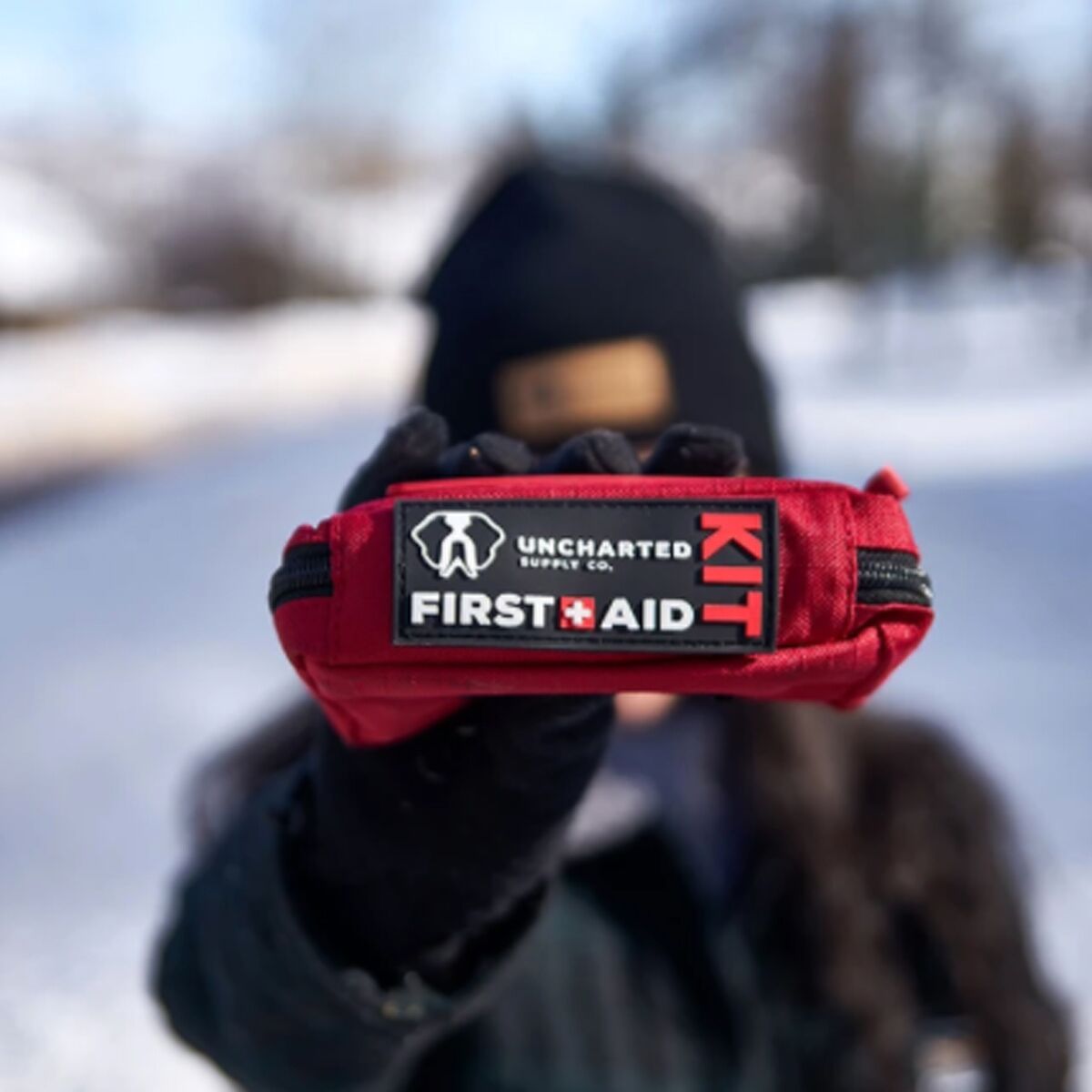 For those looking for a small kit to fit in a backpack or something accessible in your rig, look no further than the Core First Aid Kit by Uncharted Supply Co. The Uncharted First Aid Kit is small enough to fit in your backpack, attach to your belt, or strap to your bicycle. Designed by leading first aid experts to contain the essential first aid contents required for emergency situations, this little kit can help you save a life. Packaged under 200 grams, the First Aid Kit is water-resistant, user-friendly, and invaluable in an emergency. In addition to its careful selection of items, it also contains CPR instructions.
Adventure Medical Kits Trail Dog First Aid Kit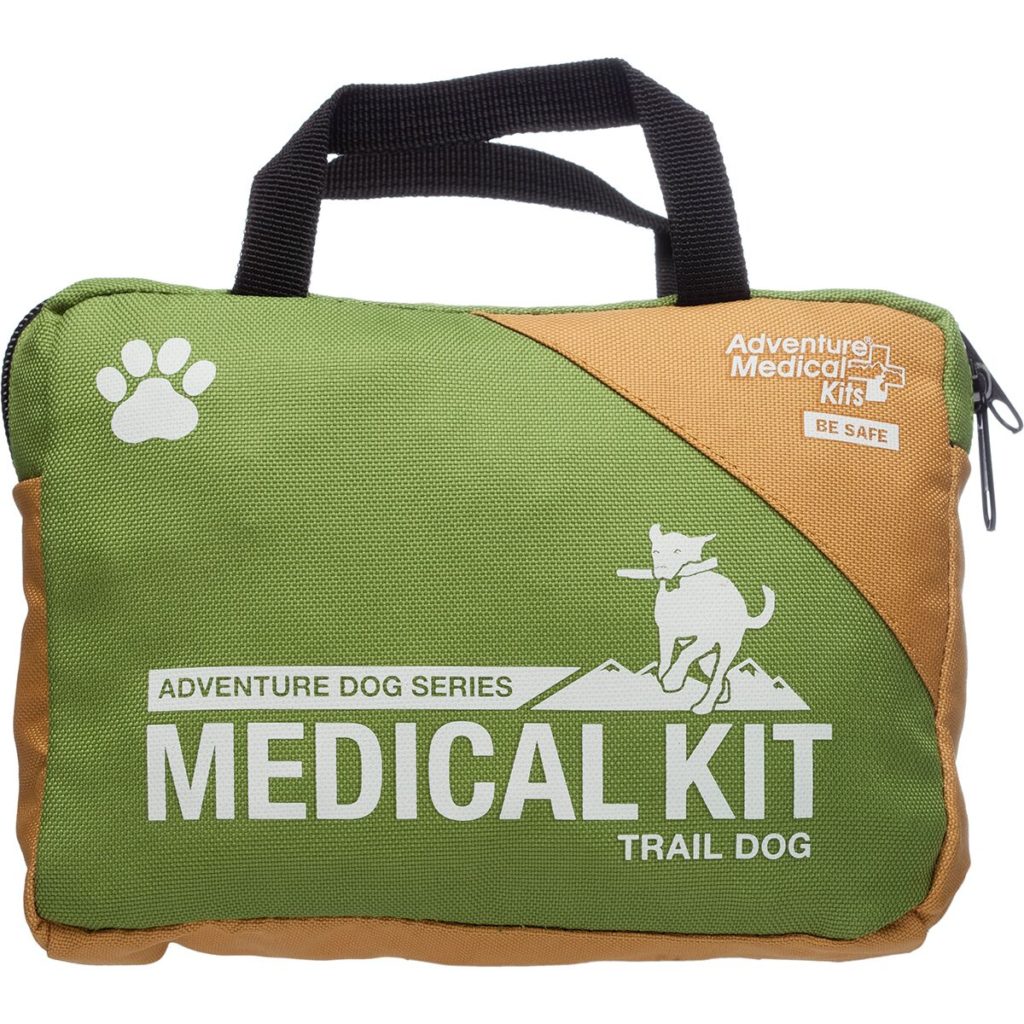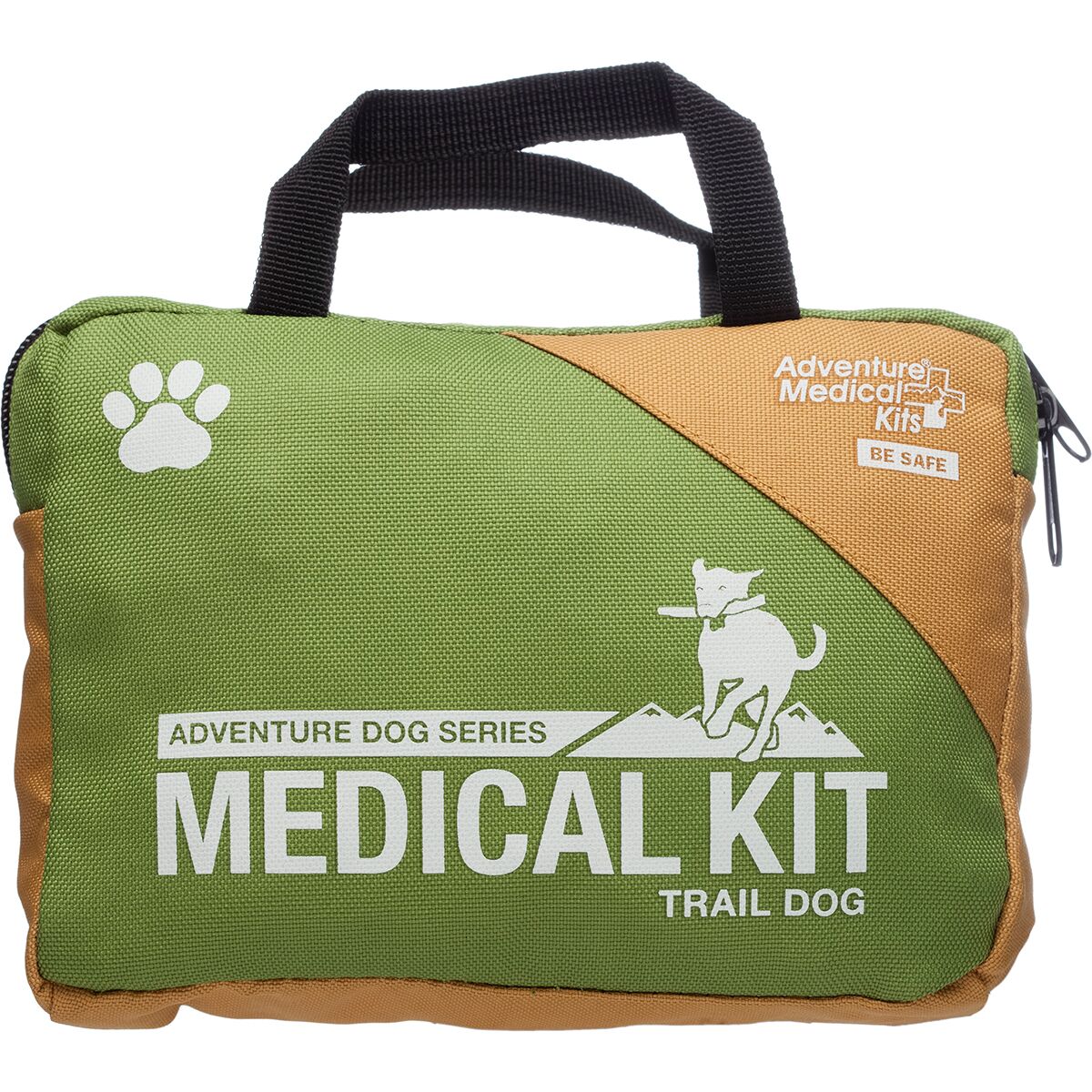 Your furry friend can get injured in the backcountry too. This dog-specific kit gives you comprehensive medical solutions for your trail buddy. It is catered to the types of injuries dogs encounter most on the trail – primarily to their paws, with an assortment of dressings, bandages, and tools like the splinter picker/tick removers to remove ticks, thorns, or those pesky fox tails.
Whether you choose to build your own or buy a pre-made kit, it is critical to carry a first aid kit with you in overland and backcountry situations. Get familiar with your kit, know where items are located, and get the proper training to know what to do in an emergency.
It could be the difference between life and death.