Packing for any trip can be nerve-racking, but when you're responsible for assembling everything you will need to venture into the backcountry, the list can quickly get out of control. It's easy to go overboard on the "what ifs." At the same time, adventuring without emergency equipment will eventually lead you to trouble. It can be a difficult balancing act for both novice and experienced overlanders.
However, you're in luck. We've developed this list of categories and suggested items to take the sting out of the packing process. If you're just getting started with your overland adventures, this is a great place to start.
Where are you going?
While it's impossible to plan for every contingency, your area of operation will largely dictate what you pack for nearly every category of gear. Weather, proximity to resupply opportunities, and the availability of communications all play a factor in how you'll pack for your overlanding trip.
Water
Everyone knows we need water to live, but carrying enough for drinking, cooking, and cleaning up can be a challenge. However, sometimes taking all of it with you is the best approEveryone knows we need water to live, but carrying enough for drinking, cooking, and cleaning up can be challenging. However, sometimes taking all of it with you is the best approach when finding any water at all may be nearly impossible. If that's the case, you can explore various storage options.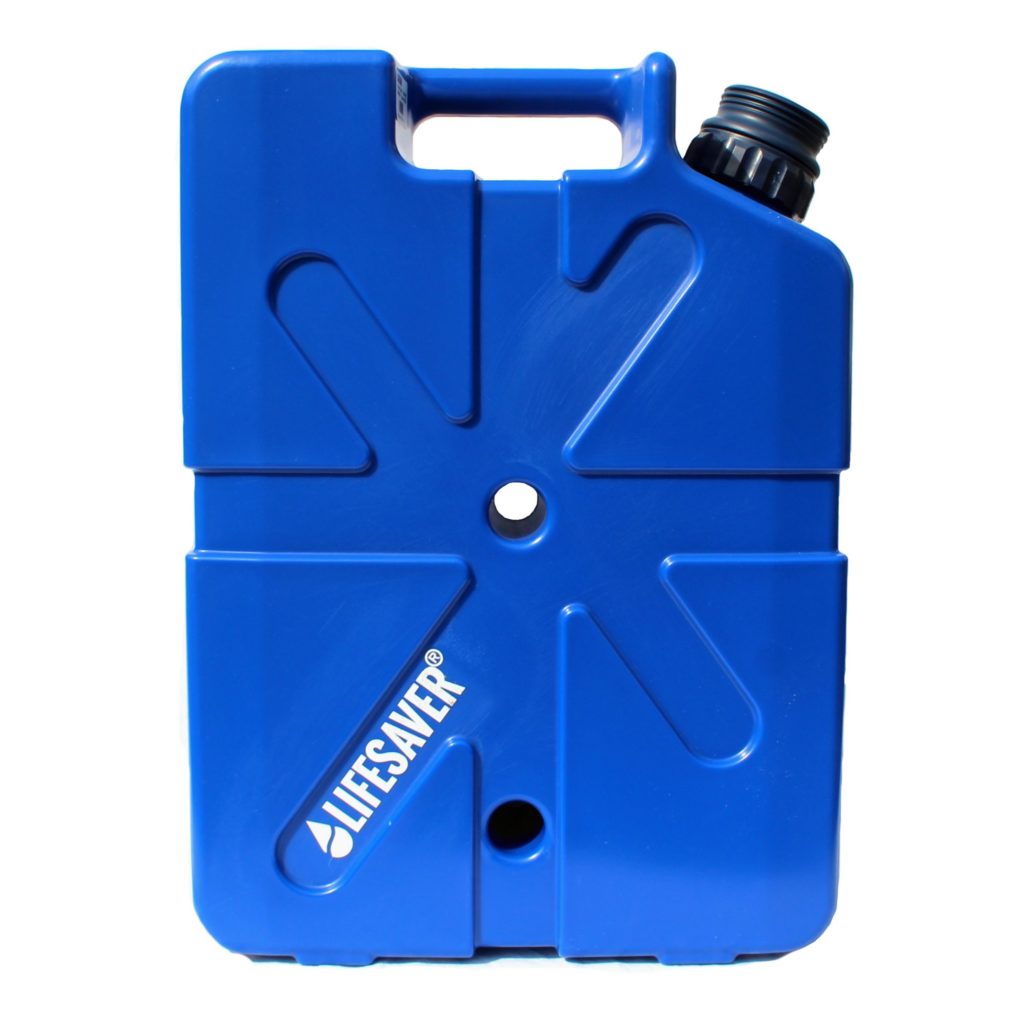 The LiveSaver Jerrycan is a great option to carry 18.5 liters of water, and you also have the ability to filter 20,000 gallons by filling the jerrycan and using the integrated hand pump to pull the water through the filter element.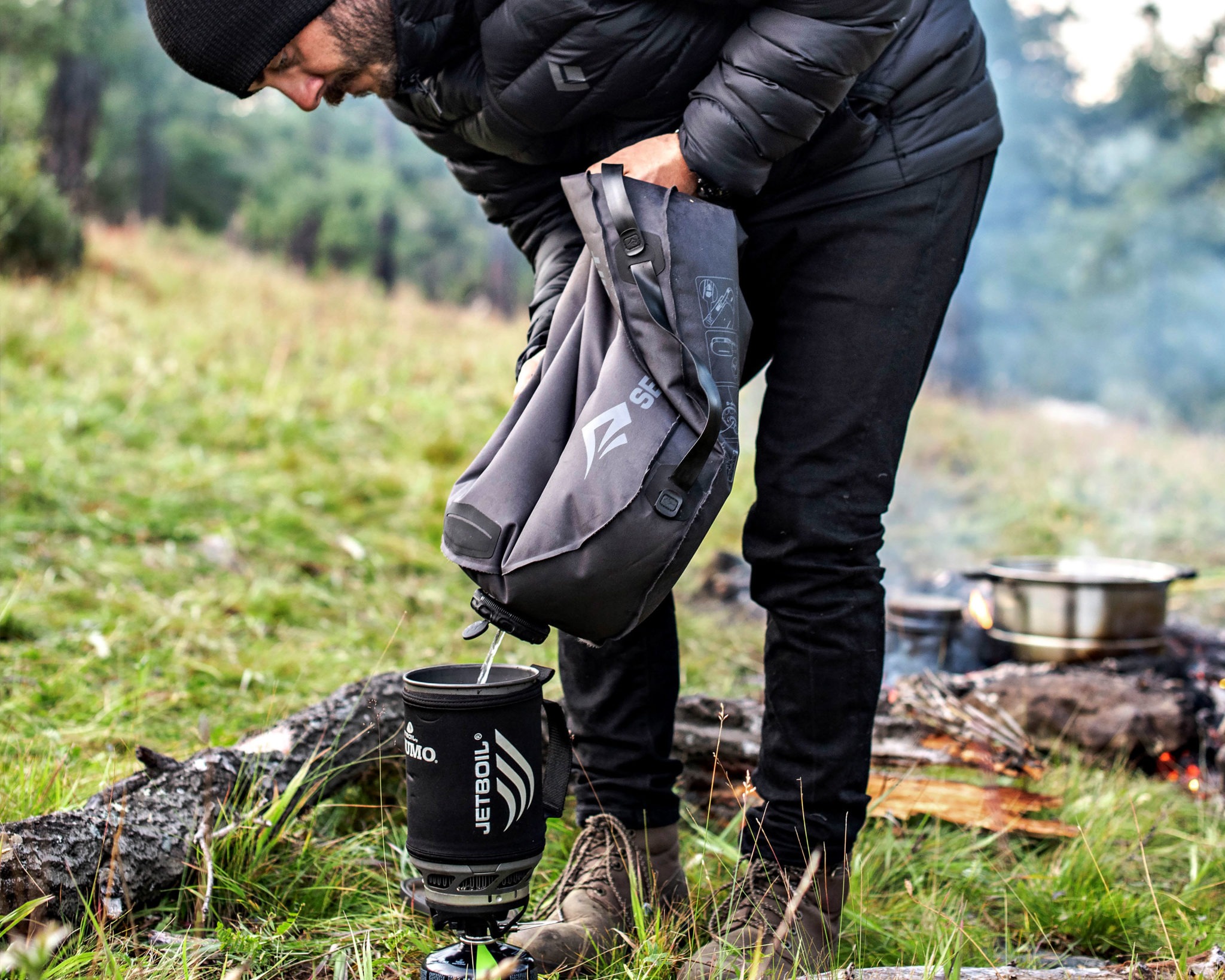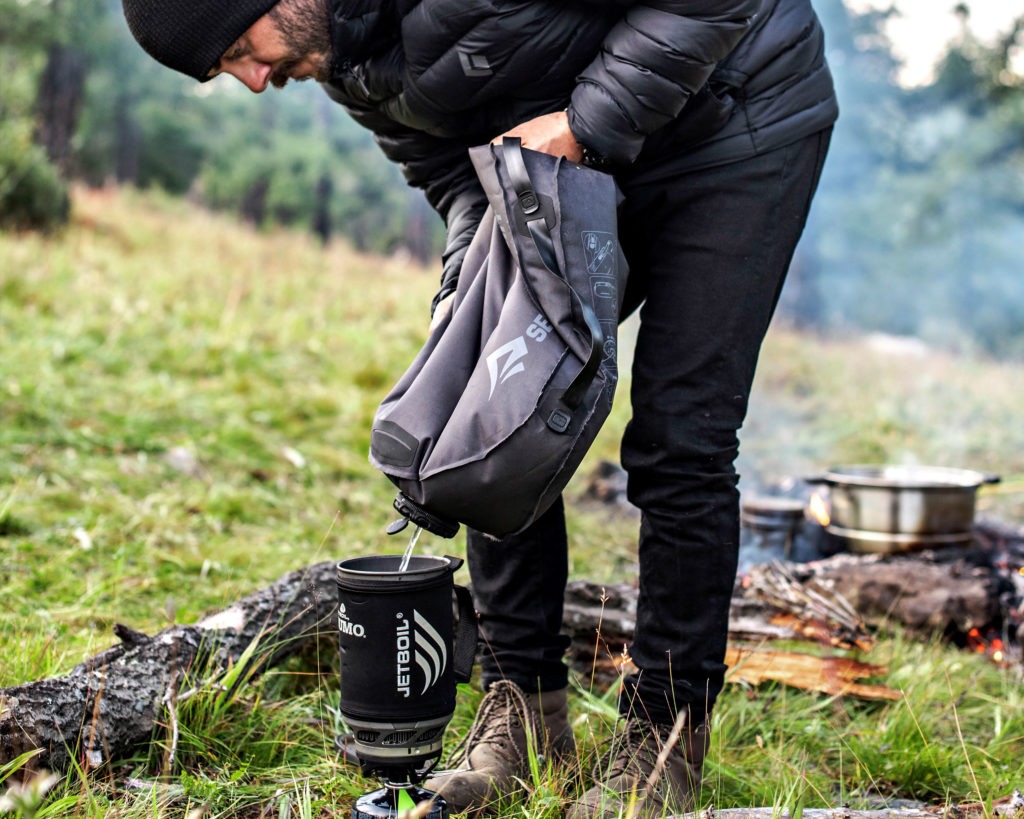 Another excellent water storage option is the Sea to Summit Watercell storage bags. They are available in various sizes. They feature welded lashing points, anti-slosh baffles, and a multi-function low-profile cap.
Fuel
Fuel gets you out there and gets you back. Sometimes the area and your rig will dictate how much fuel you need to bring along. But, even if you don't expect to need it, it's never a bad idea in case you have to reroute. Alternatively, you may run into someone else that miscalculated their fuel situation.
A classic jerry can is still an excellent option for carrying fuel. Many off-road bumpers include mounts for this type of container. With a little bit of care, they'll last for years. You can also consider something from the RotoPAX line. The flat orientation of these fuel containers allows them to be mounted and stored in various options.
When considering fuel storage options, always check that they're DOT approved, and regularly inspect failure points such as gaskets and any damaged areas.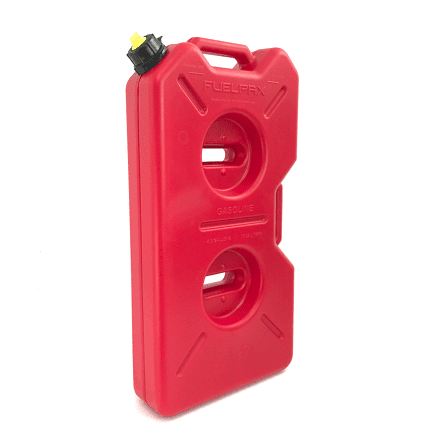 Navigation equipment
Regardless of where you venture, you should always have primary and backup navigation tools. GPS options range from applications on smartphones and tablets to dedicated devices. It's important to remember that cell service is never guaranteed, so maps stored offline are a necessity. It's a good idea to have back up navigation.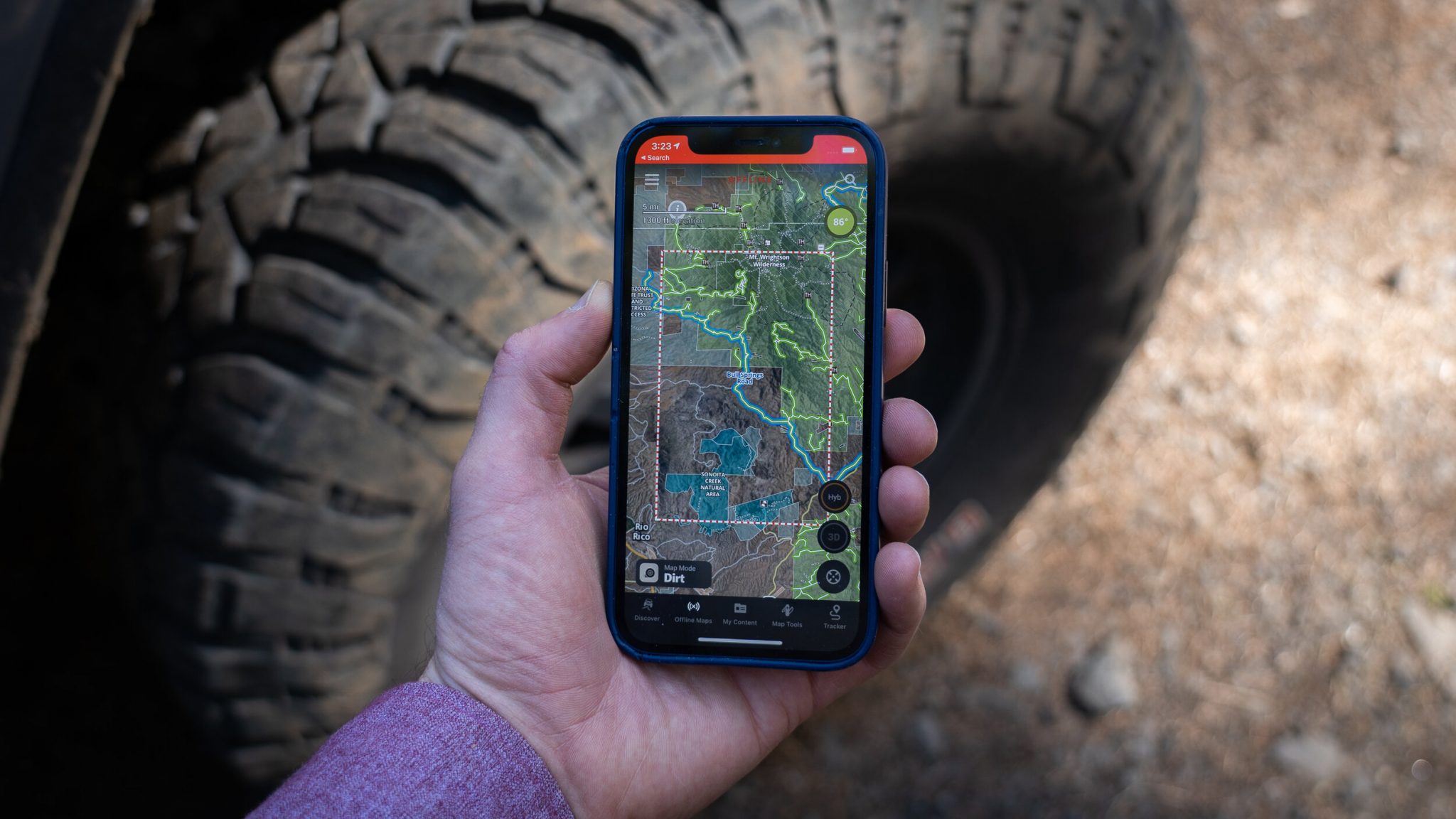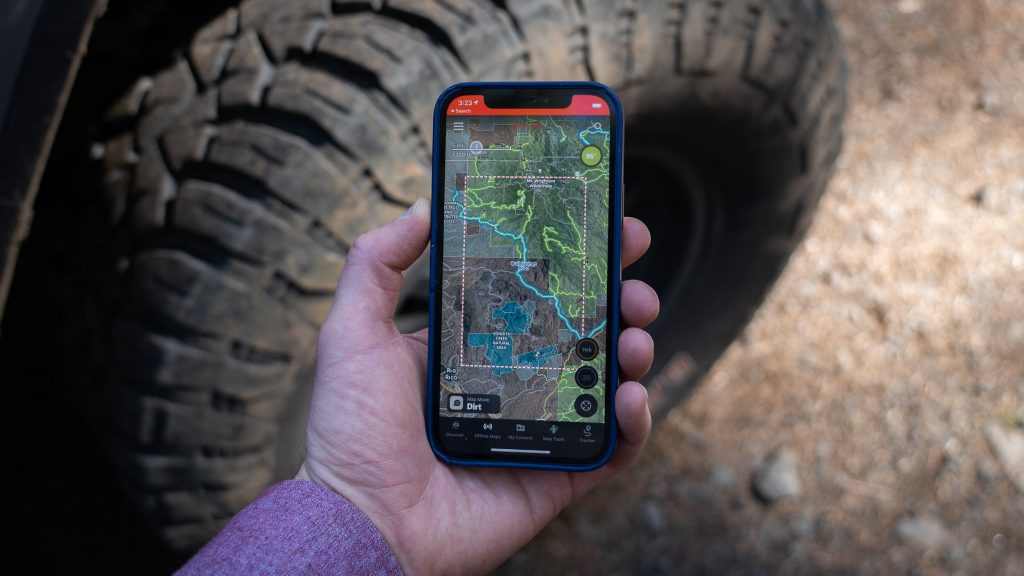 There are several mobile applications that give you the ability to plan routes, track a trip, mark waypoints, and store maps offline. Don't wait until you're on the trail to become familiar with the user interface.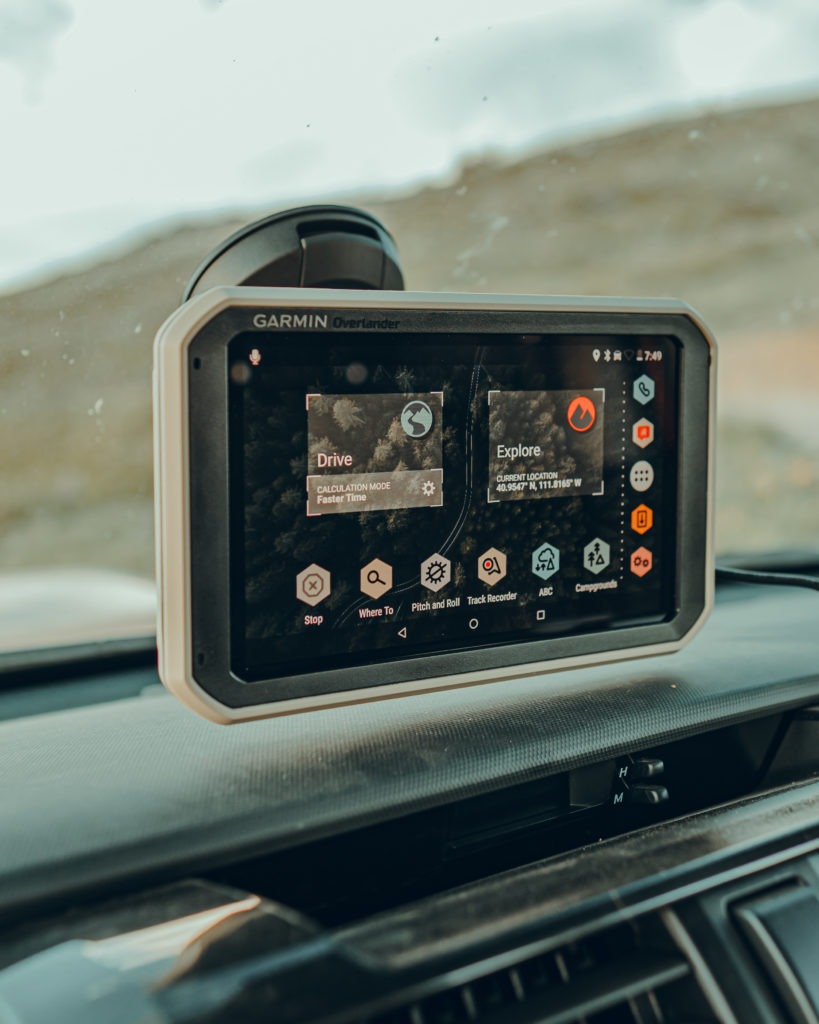 A dedicated GPS unit is a great option for on and off road navigation. The Garmin Overlander made a big impact in the market, and now they have several off-road focused models.
While electronic navigation options offer a certain level of convenience, good old paper maps never have dead batteries and take up relatively little room. Plus, there's a certain sense of nostalgia associated with tracing your finger over the page as you plan a trip. DeLorme prints excellent atlases for each state.
Recovery gear
You probably don't plan on being stuck, but recovery gear is a must-have. If you're out in the backcountry with your rig enough, you'll either need to recover your own vehicle, or you'll need to help someone else. While it's important to train with all of your overlanding gear, it is especially true of recovery equipment.
At a minimum, take some hand tools and recovery boards when you hit the trail. This combo can get you out of a lot of tight spots as long as you're willing to invest some time and sweat equity.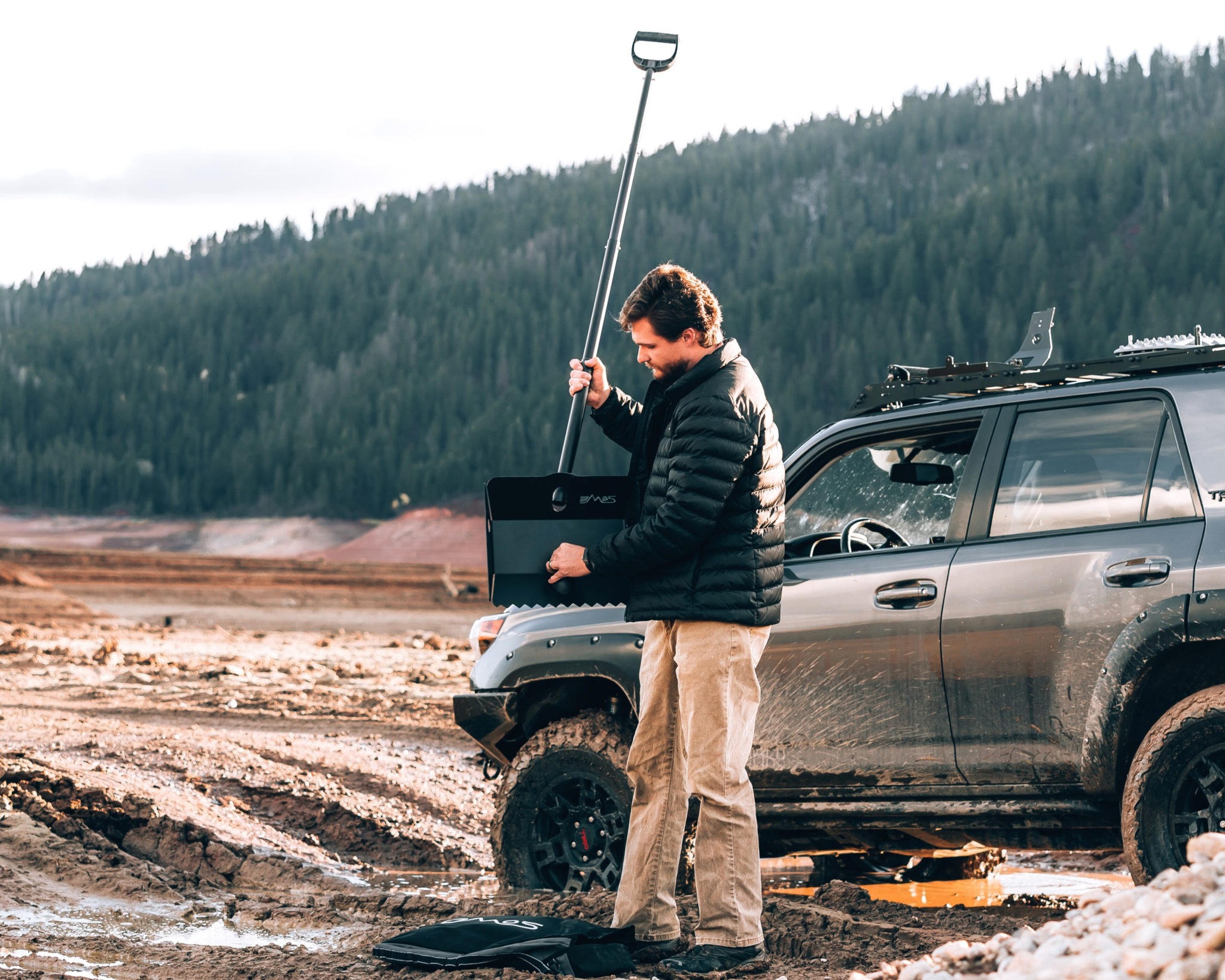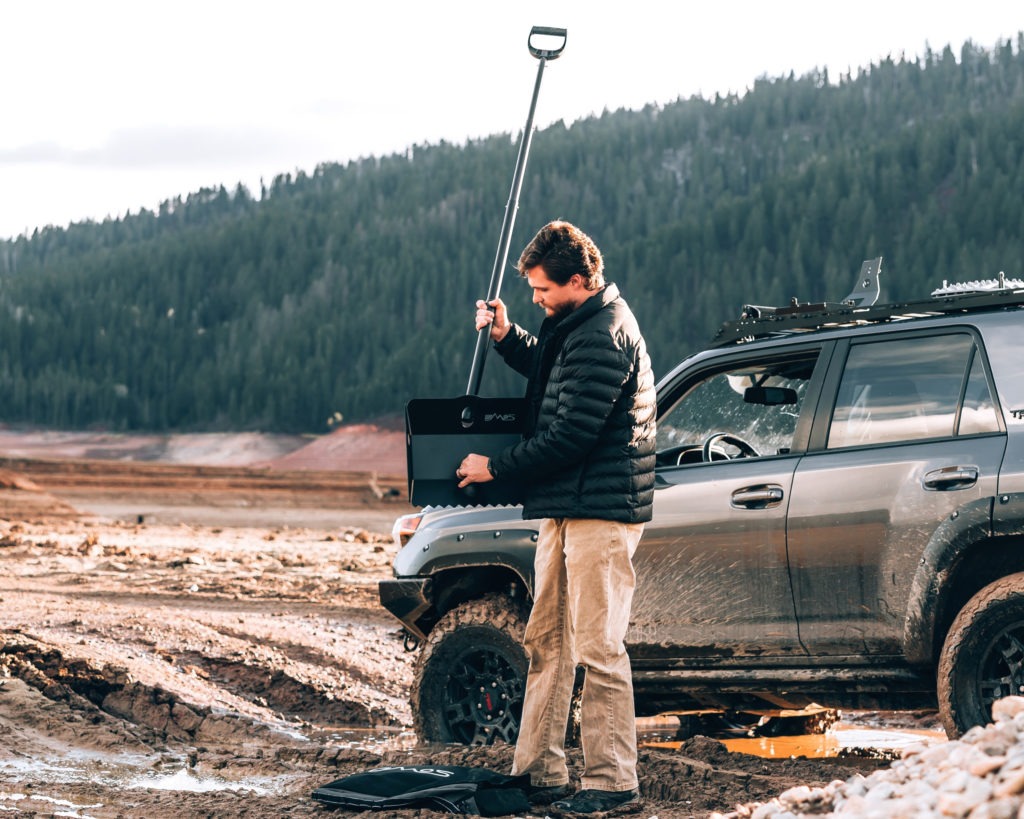 In recent years, the traction board market has exploded. These now-ubiquitous tools have rightfully earned their place in the overlanding packing list. While there are some cheap options out there, we definitely suggest sticking with a thoroughly tested and dependable option.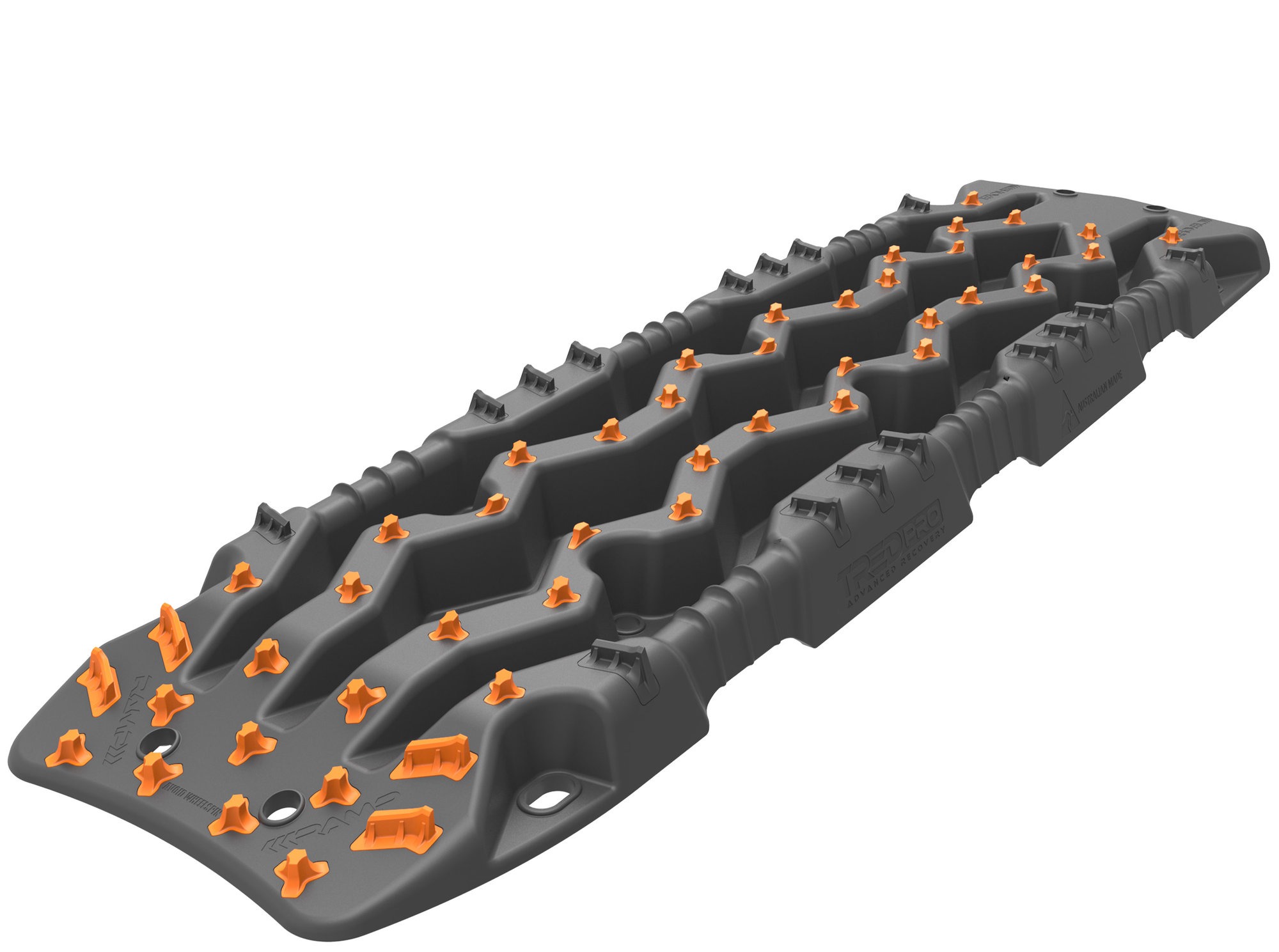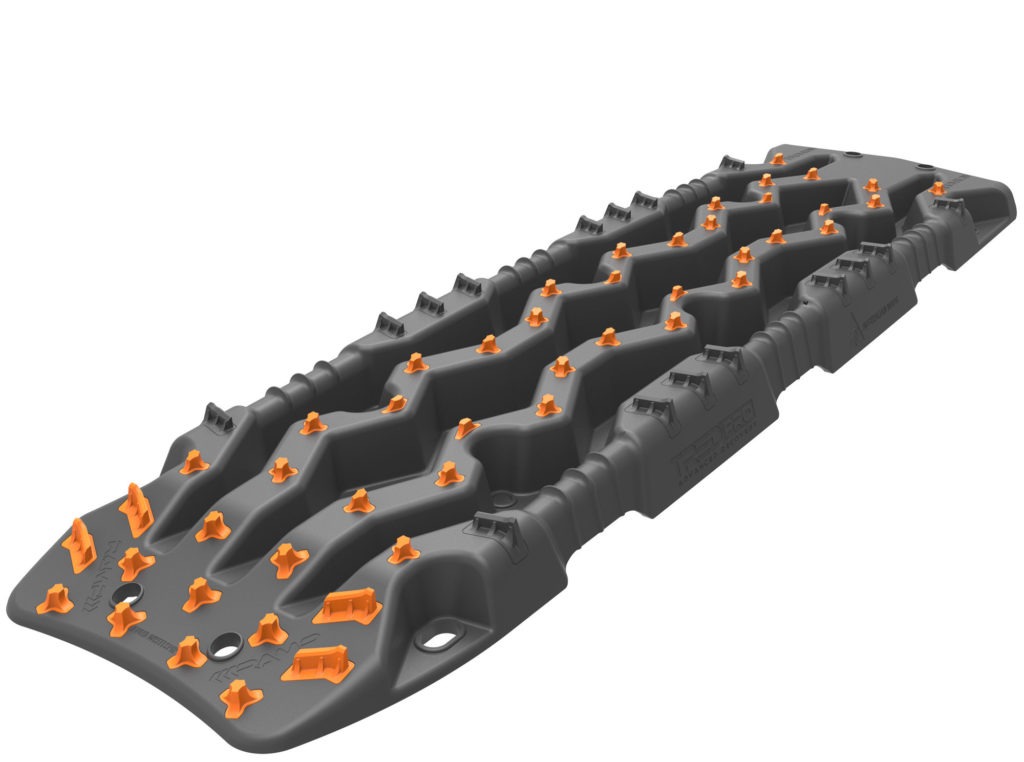 A step up from the hand tool and recovery board combo is the mighty winch. You'll need to make sure your winch is rated to an adequate weight that matches not only your vehicle but also the added weight of your equipment and accessories. The capability of the winch is exponentially increased when combined with a well-stocked accessory kit.
Air tools
The ability to air up a tire relates to vehicle recovery in more than one way. Not only will an air compressor get you back on the road after a puncture is plugged, but it opens up some easy opportunities to improve your vehicle's trail capabilities.
When you air down your tire, it increases the contact patch, aka the footprint, of your tire. Airing down also makes traveling over rough terrain a bit more comfortable. However, when you're ready to get back on the road, you'll need to air up to highway pressure. The air compressor is the key in this balancing act.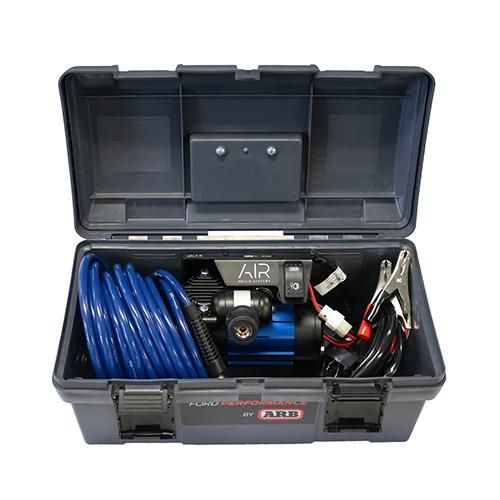 First aid
Your first aid kit should be matched to your conditions, your skill level, and the needs of your group. Are you heading to the desert? Pack more electrolyte packets and sunscreen. Does your adventure take place during prime time for insects? Then be sure you don't skimp on repellant and after-bite care. If someone in your group has specific medical needs, make sure your kit has what they might need. At the same time, don't take a bunch of medical gear that is outside your skill level. Medical training that is geared towards first aid and stabilization of more severe conditions is one of the best investments you can make, and knowledge weighs nothing.
Sleep
Obviously, you'll need to pack adequate shelter (here are our suggestions for the Best Overlanding Tents), but don't skimp on the insulation layers you'll use inside of your tent. You have a few options when deciding what will keep you cozy after the fire has died down.
Down insulation is unbeatable when you look at warmth-to-weight ratio and packability. However, it can lose almost all of its insulating properties if it gets wet and it takes a long time to dry. In recent years some outdoor companies have debuted new technology that claims to help down fight this downfall, pun slightly intended. But I'm not sure that's a chance I'm willing to take.
In cold, wet climates, take a look at wool and synthetic options. Synthetic fill sleeping bags may not compress as much as their down counterparts, but they insulate when wet. A wool blanket will keep you warm even in nasty conditions, and outside of your sleeping equipment, it makes a great addition to a vehicle winter emergency kit.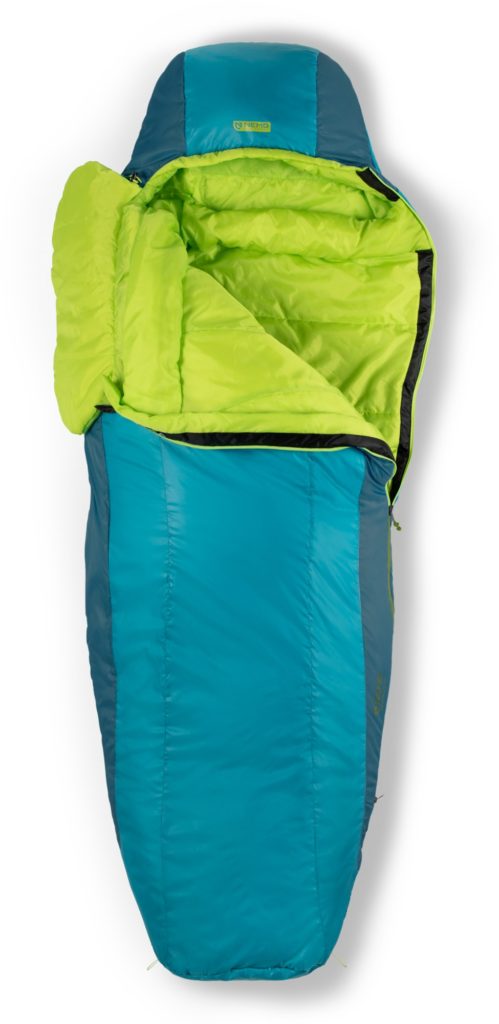 Kitchen
Okay, this is an area where overlanders vary wildly on what they deem essential. The best advice is to start with the basics and then decide how in-depth you want to get with your camp cooking gear.
At the very least, you'll need a stove. While the notion of cooking everything over a fire can be romantic, it's not necessarily practical, or even legal, in every circumstance.
One of the most compact options for camp cooking is the Jetboil line of stoves. While sizes vary, these stoves can boil water, include integrated pots, and the larger models have some simmering capability. This style of stove runs almost exclusively on isobutane canisters.
The next step up would be a single-burner backpacking style stove, but if you're going that route, you might as well look into a dual burner camp stove. This timeless design has come a long way in recent years. Now, you can find several dual burner stoves that pack down flat, and they allow you to cook a couple of dishes at varying temperatures. Most dual burners are fueled by propane, but other options are available.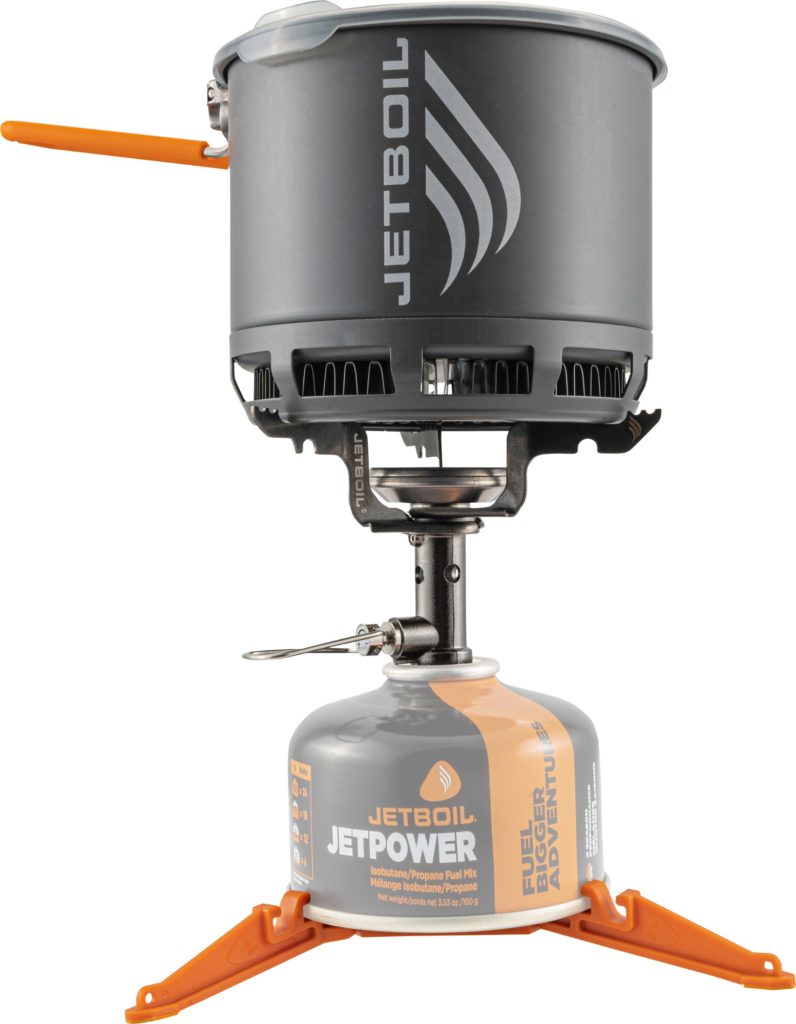 Outside of your stove, you'll need some cooking accessories. This is a great opportunity to start small and build from there. If you plan accordingly, you only need a few pots and pans. Kits that pack together save space and simplify organization.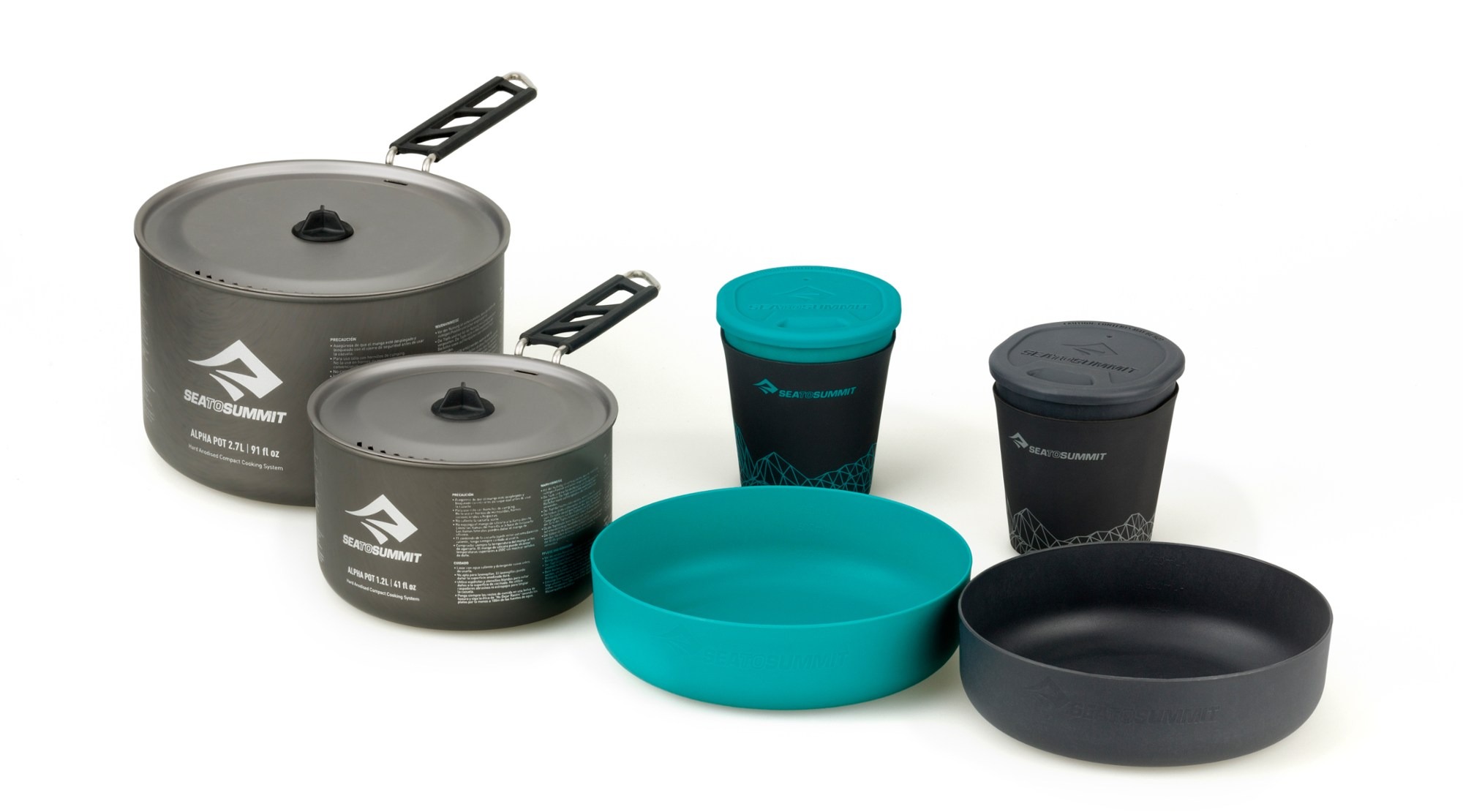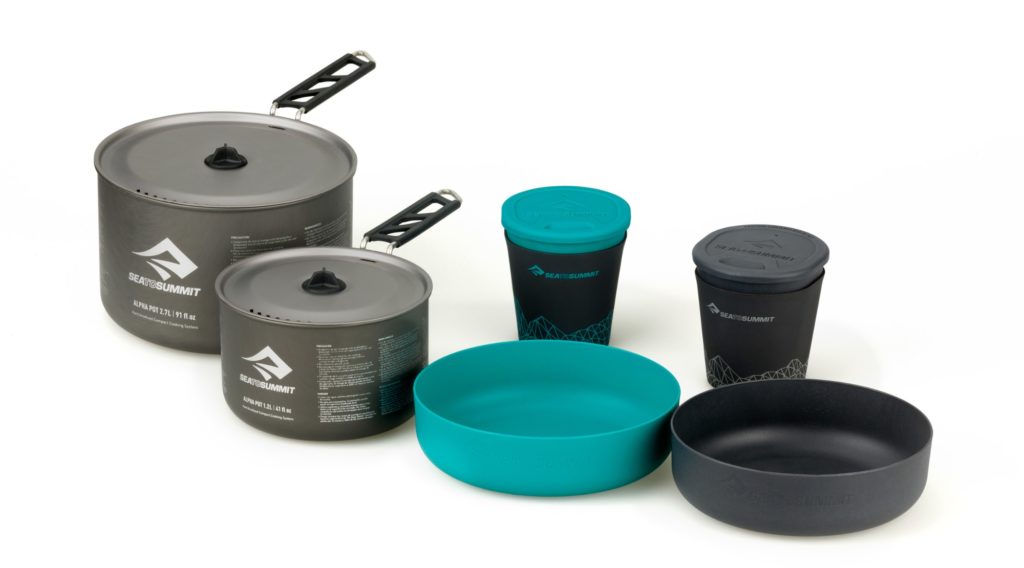 Fridge vs. cooler
In order to go further, you need to stay out longer, and in nearly every instance, that means less access to the amenities of the modern world. While a quality cooler works great for weekend trips, replenishing ice can become a challenge if you're in the backcountry for more than a few days.
While fridges require more upfront work in terms of a power supply, they provide an extremely easy way to keep your food cold after that initial set-up. You can choose the fridge that matches your travel style in terms of capacity, single versus dual-zone, and there is a wide range of models available in terms of budget.
On the other hand, coolers are cheaper than fridges, they are easily removed from your rig when not in use, and there's obviously no need to worry about power. If your trips aren't longer than the lifespan of the ice, or you don't mind basing your route around opportunities to purchase ice, then a cooler might be the right equipment for you.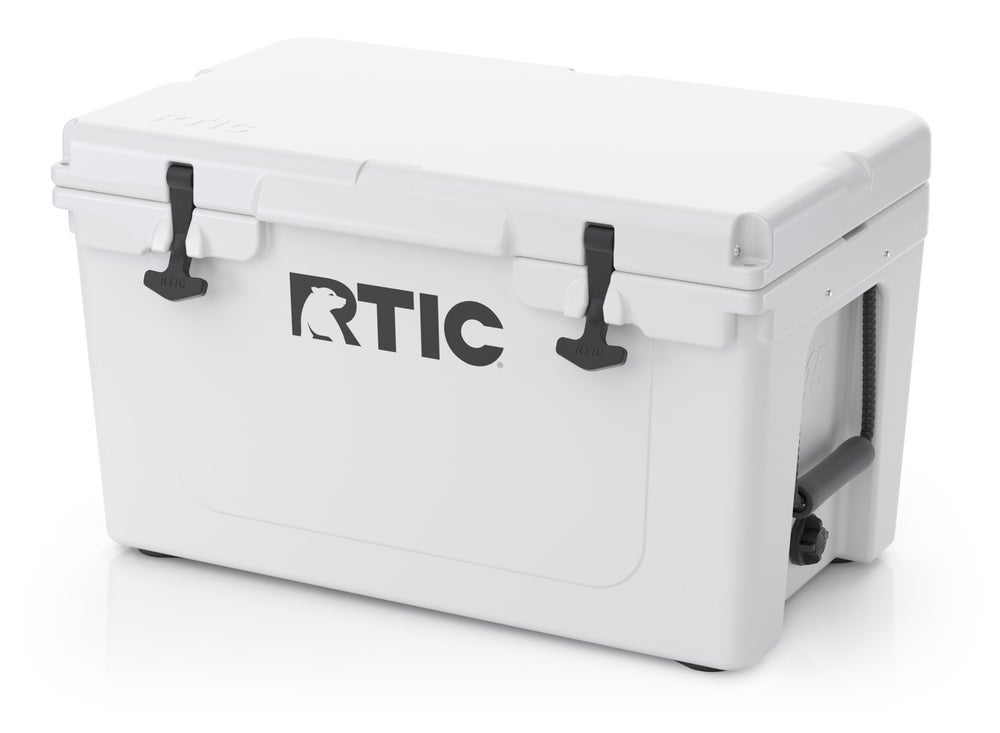 Storage
Lastly, storage for all of your gear may be the most crucial aspect of what you bring overlanding. How's that? Well, if you can't find what you need, and everything piled together, you won't have a very good time. On a more serious note, in an emergency a lack of organization can be a major factor to insure a positive outcome.
Drawers for wagons, SUVs, and trucks are a common storage solution. They're great for keeping your rig loaded and ready to go. One drawback is that they aren't necessarily easy to remove and reinstall, so if you find yourself needing all of your available cargo space occasionally, you might want to consider other options.
Hard cases are another great option for keeping everything sorted. A number of companies produce tough cases that can take the abuse of backcountry travel while keeping your kit organized and protected.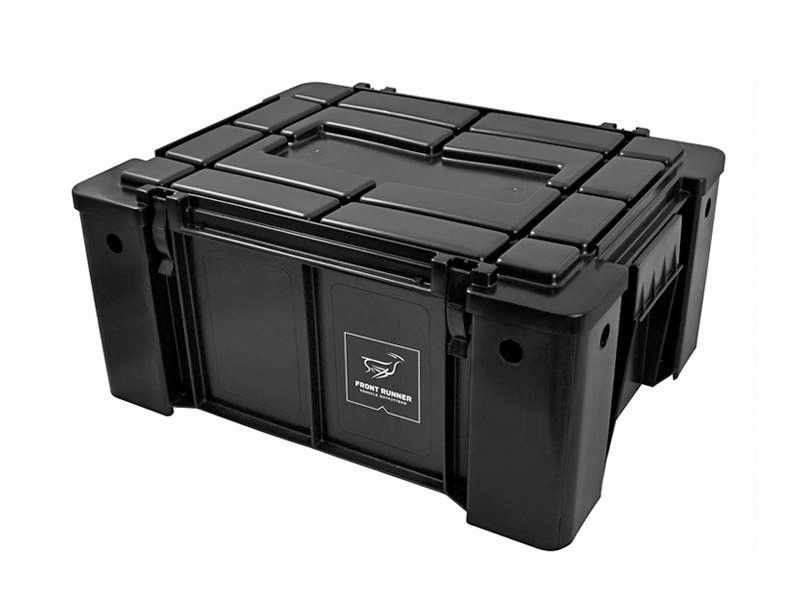 Overall, let your training and experience shape what you bring on your overlanding trip. While some items fall firmly in the better-to-have category, there are some that definitely are wiser to carry lest you desperately need them. Experiment with what works for you.
In the world of overlanding, there's room for those that enjoy a dehydrated backpacking meal at dinner just as much as there's room for the adventurer that brings a literal truck load of gear. As long as you're traveling safely and responsibly through the backcountry, in my opinion, you're doing it right.