You're not going on any overlanding expedition without a tent. OK, that's not true; some of you sleep inside your rigs or in off-road trailers. For the rest of us, though, we'll need tents. No matter whether you're a rooftop tent fan or a ground-tent devotee, there are plenty of options to pick from. In alphabetical order, here are the best overlanding tents that we've found.
Our Favorites
Gazelle — T4 Hub Tent Overland Edition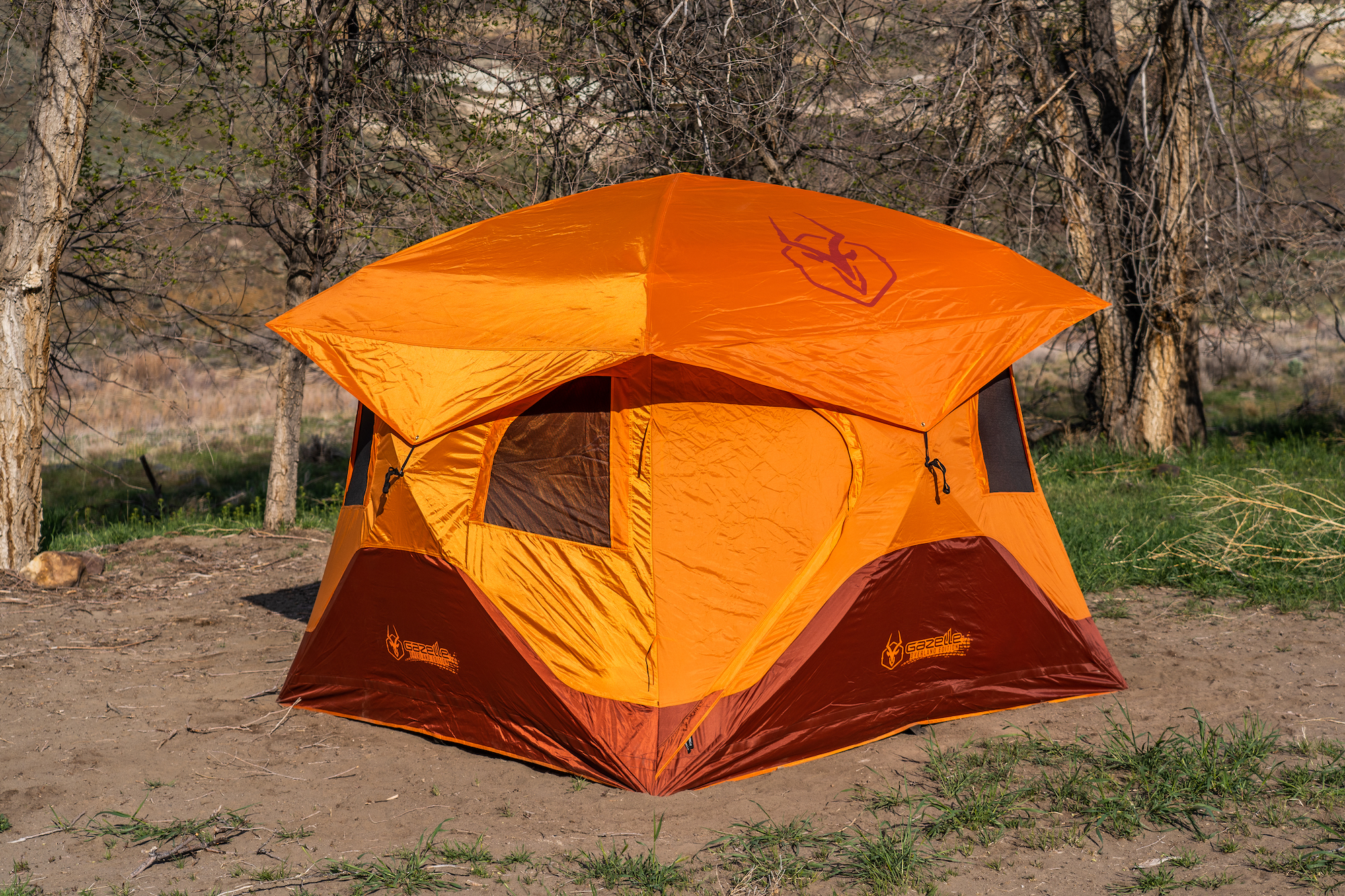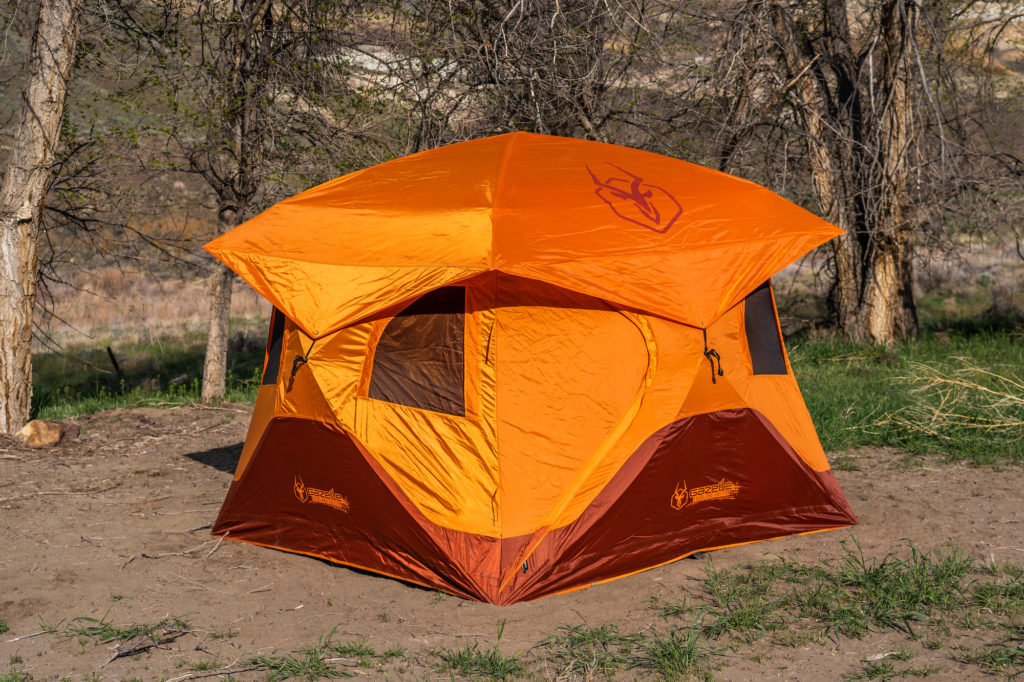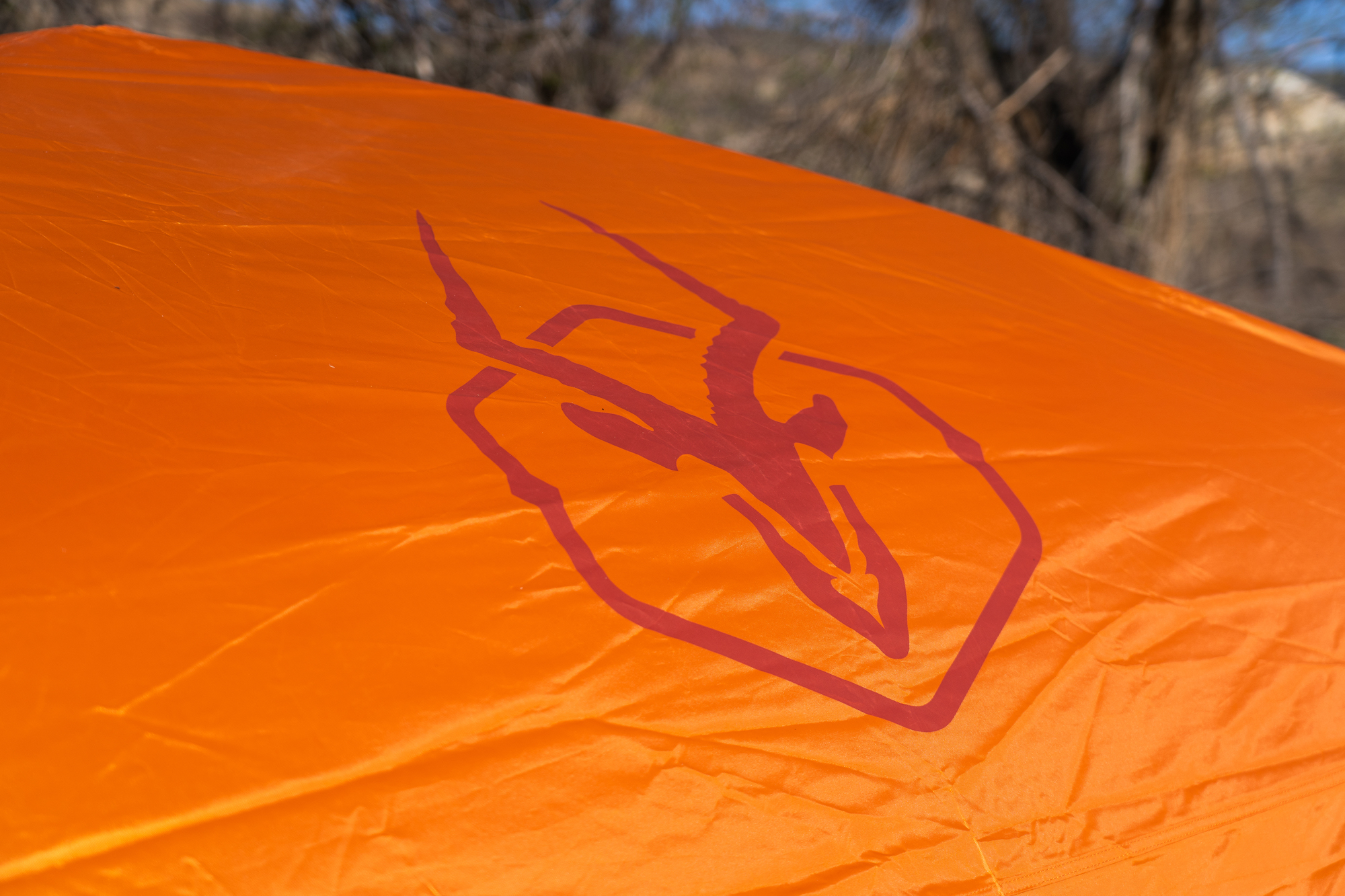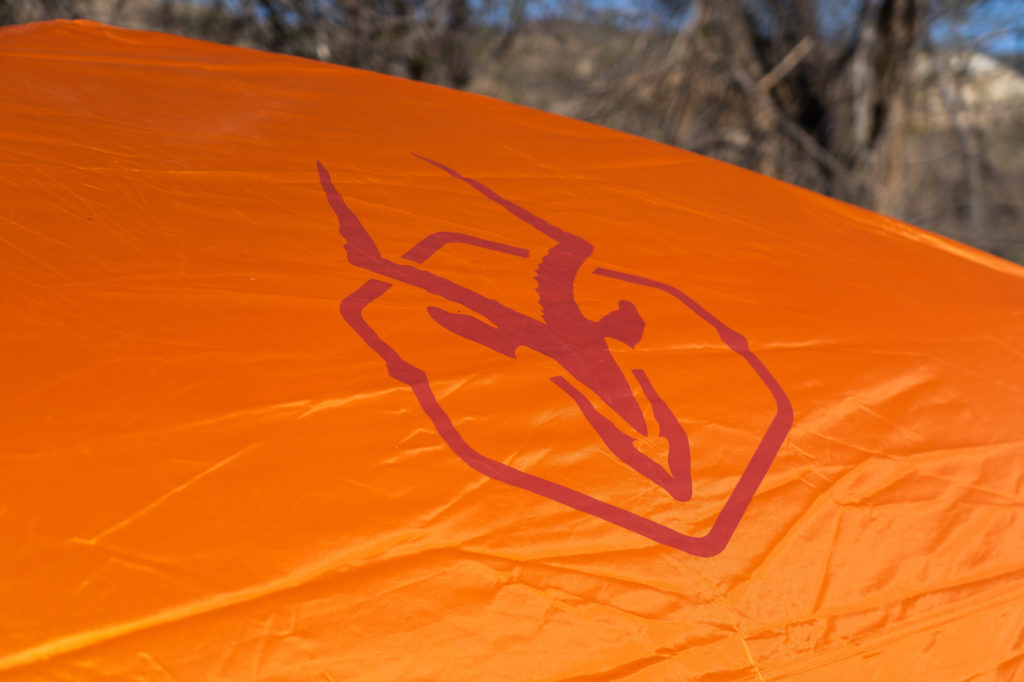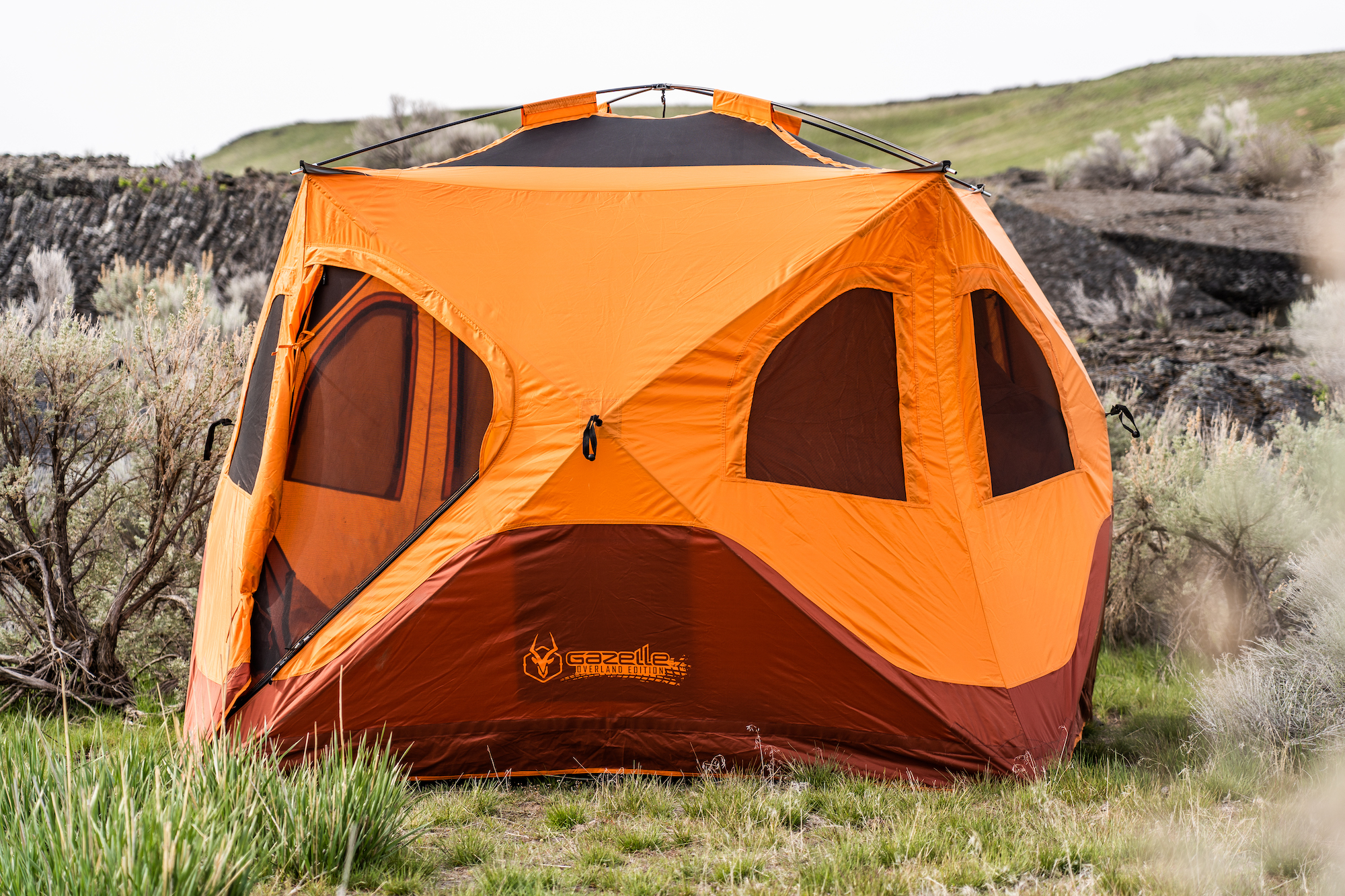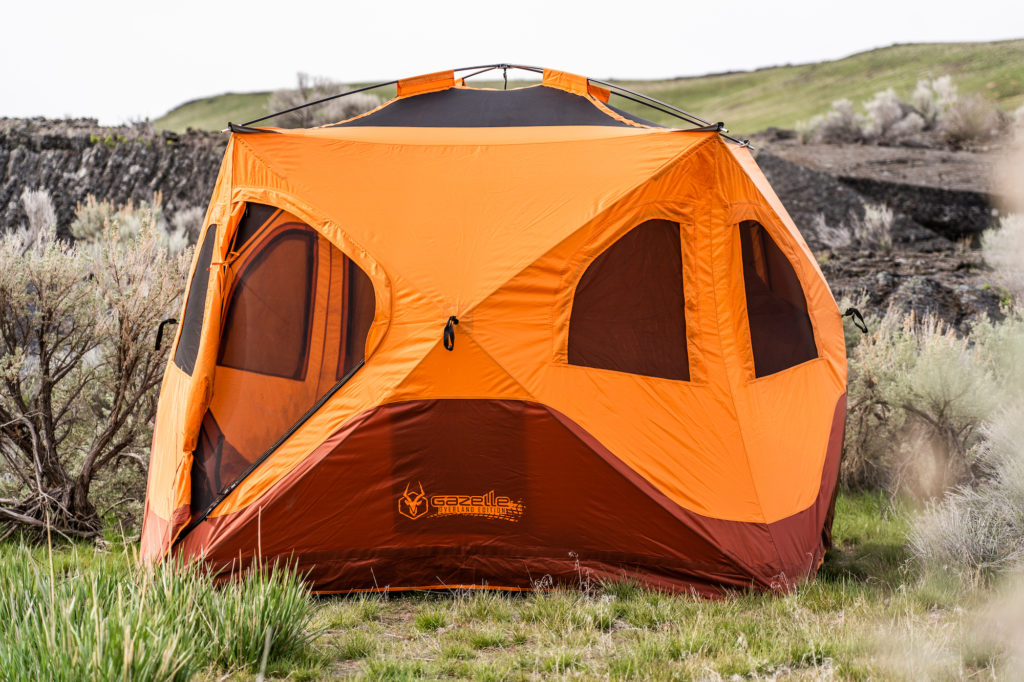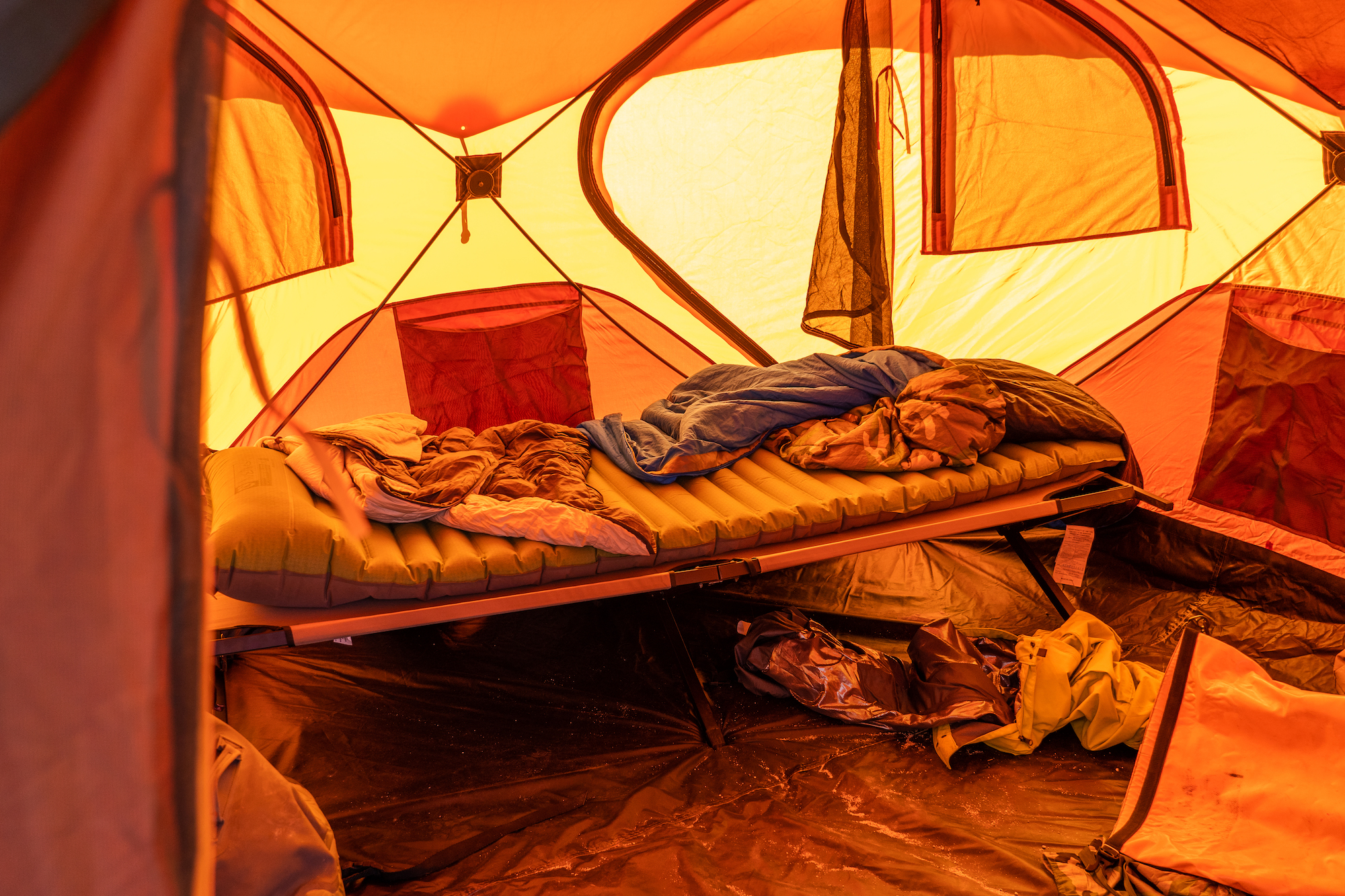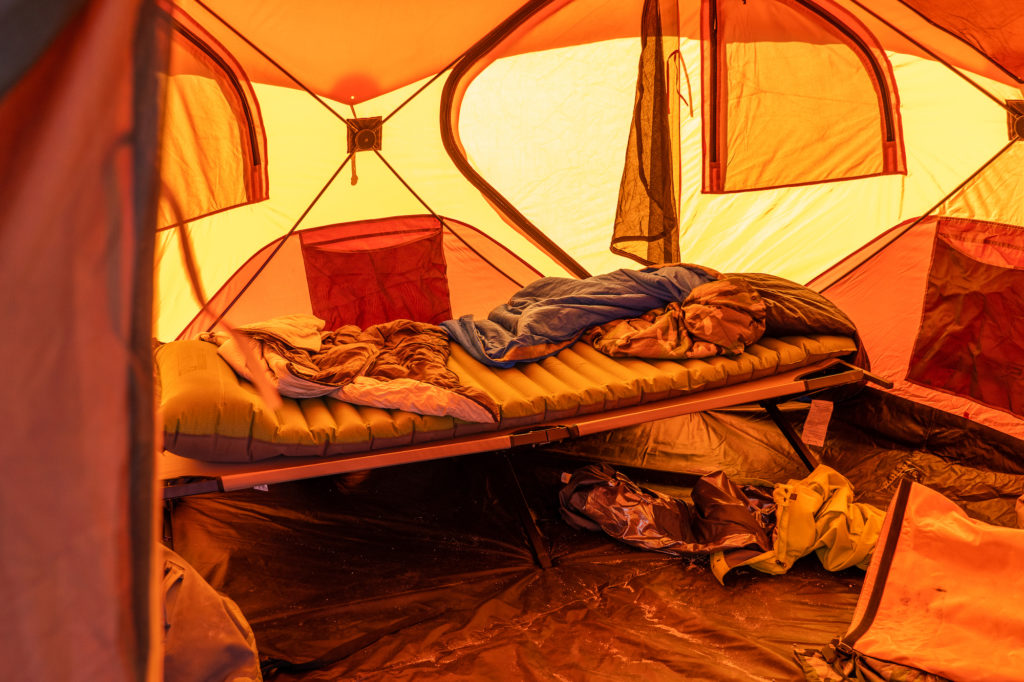 Gazelle's T4 Hub Tent Overland Edition is a quick-deploying tent with lots of interior volume and enviable headroom. In its base form, it pops up in around a minute and folds away nearly as quickly. However, it isn't without its foibles. Entry and egress can be cumbersome, due to the D-shaped doors. Installing the rainfly during a storm will flummox some overlanders. And the bagged tent is nearly 68 inches long — too long for the interior of most overland rigs. The Gazelle T4 Hub Tent Overland Edition is ideal for overlanding in a dry, warm climate in a pickup truck with a long bed. Read our full review here.
MSRP: $559.99
OZTENT — RV-3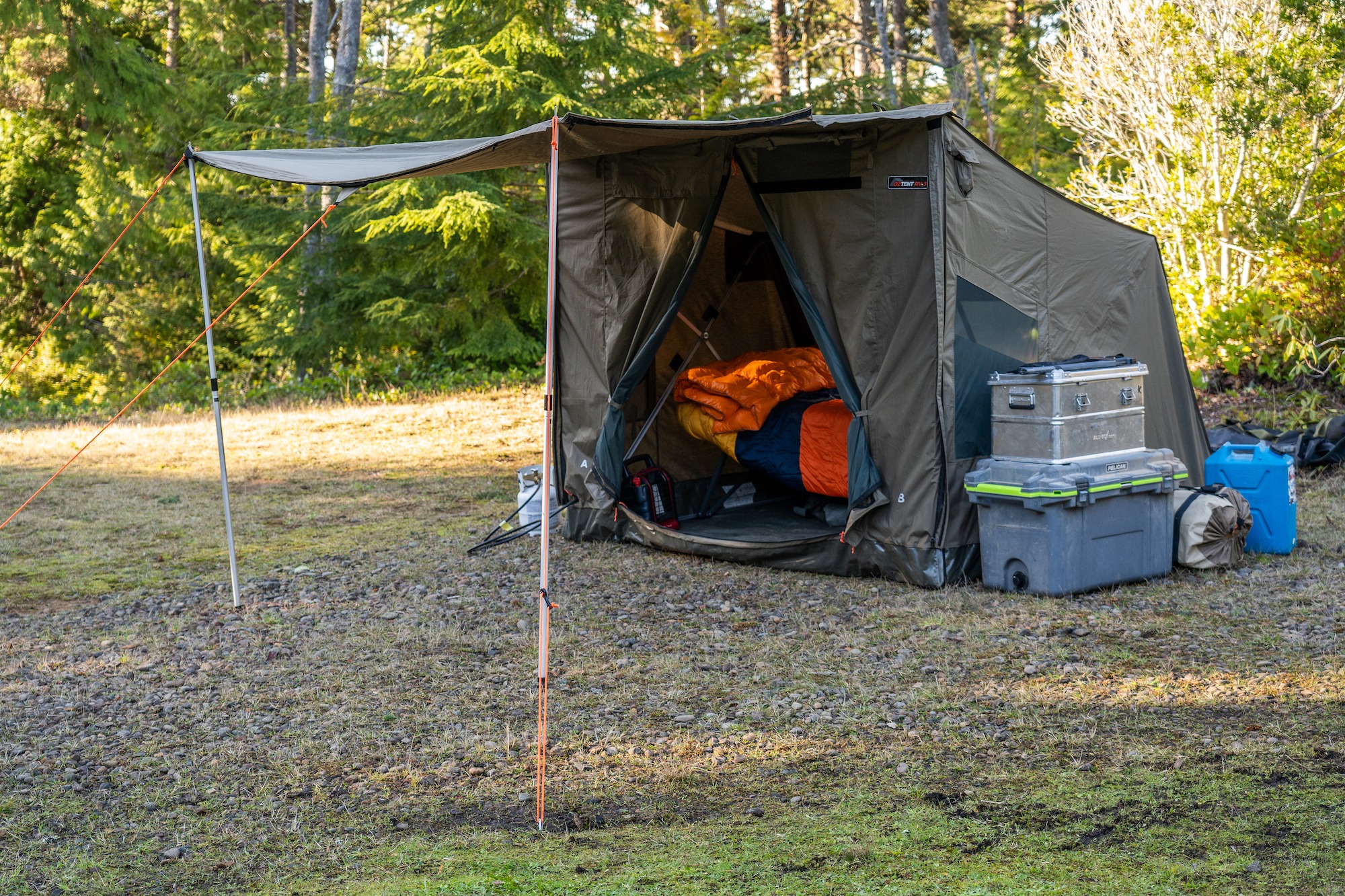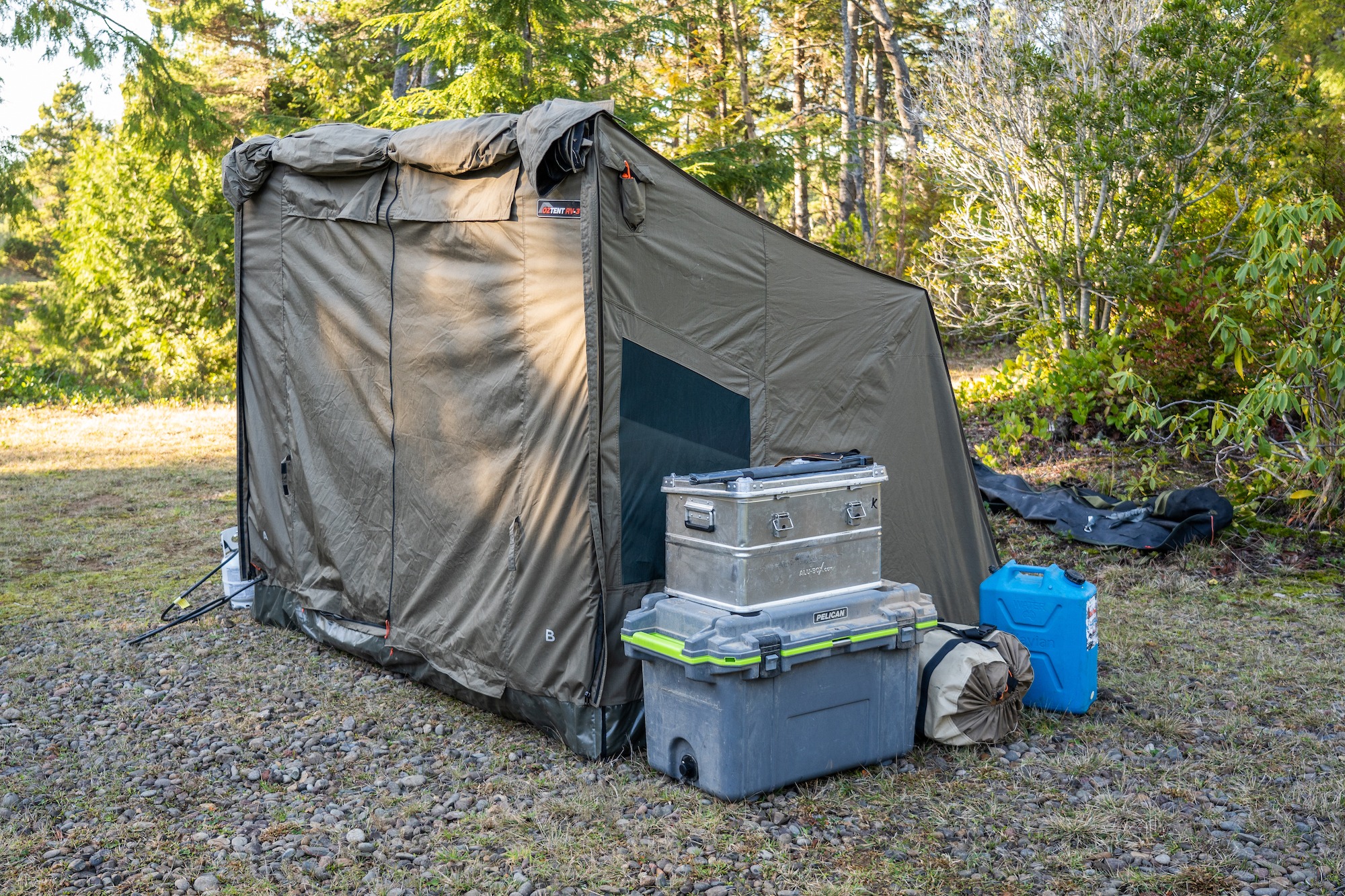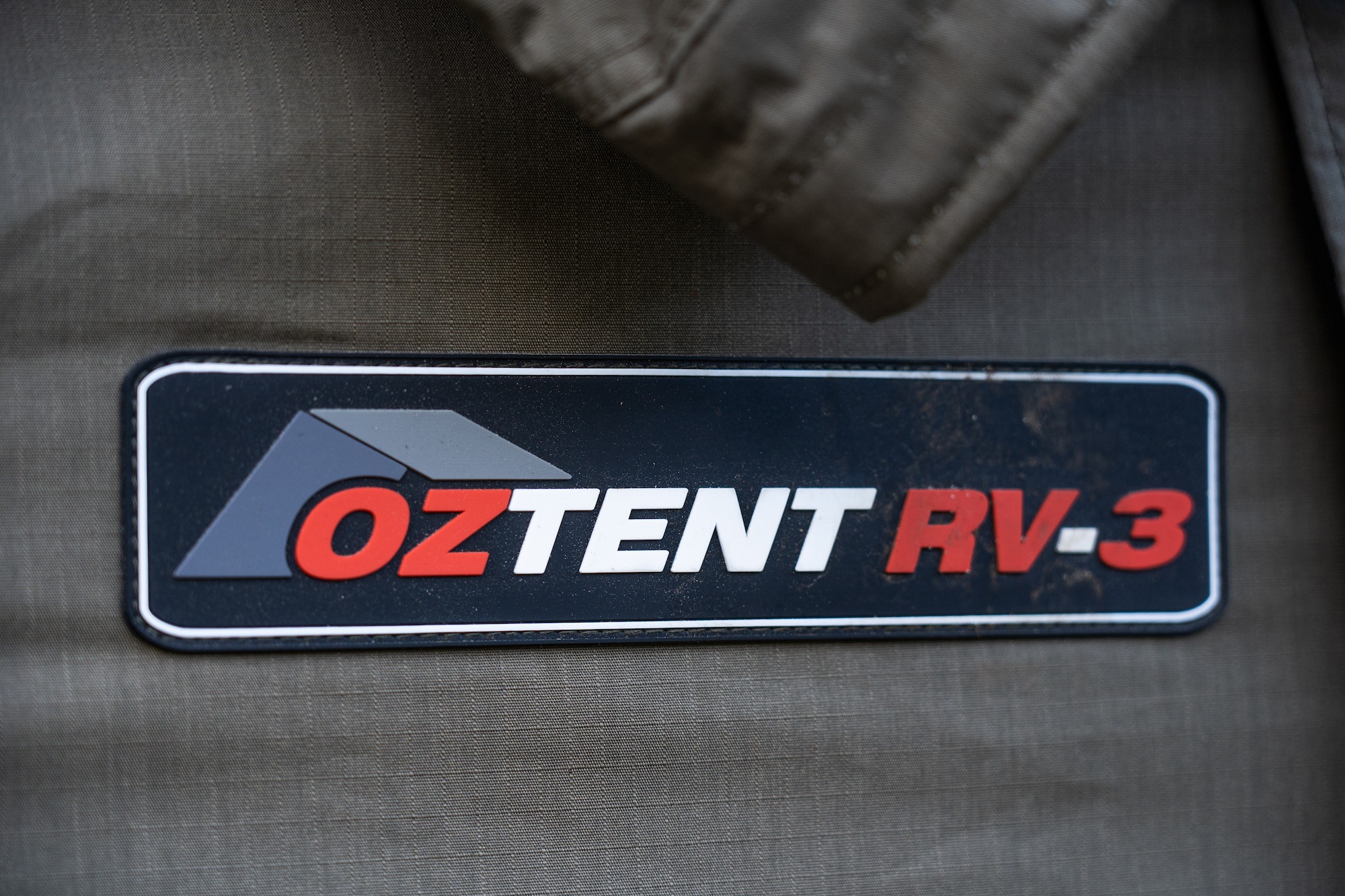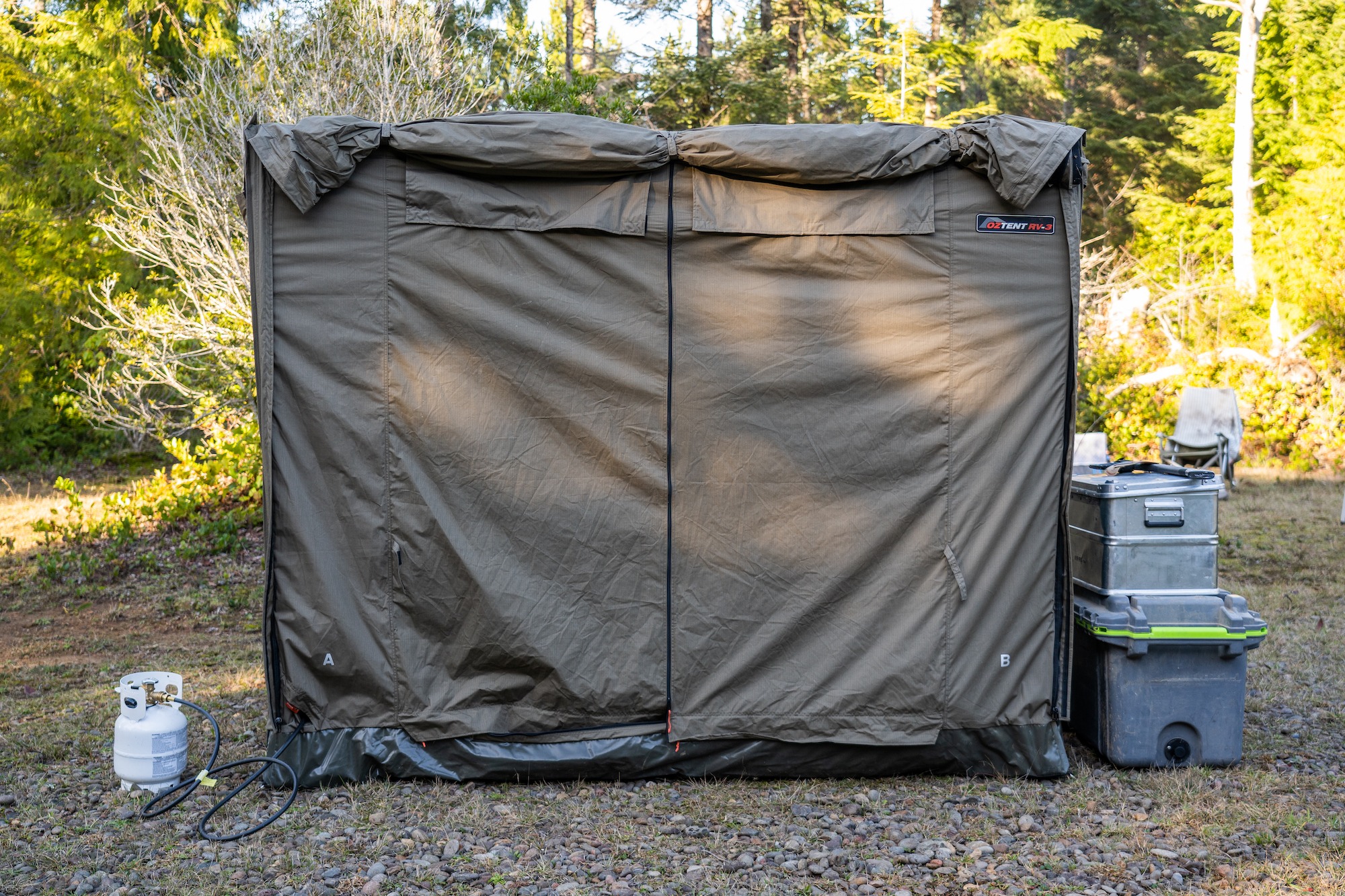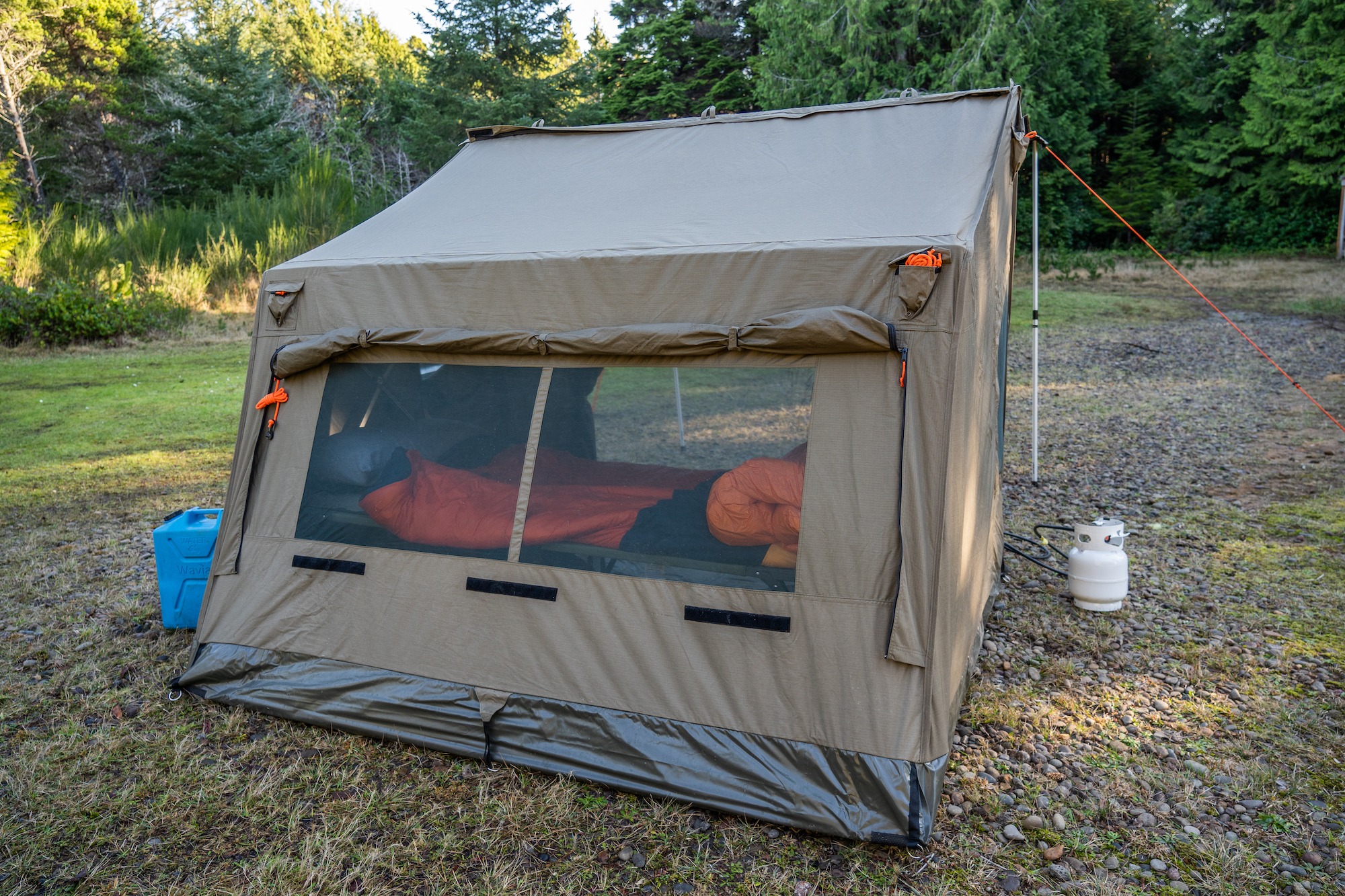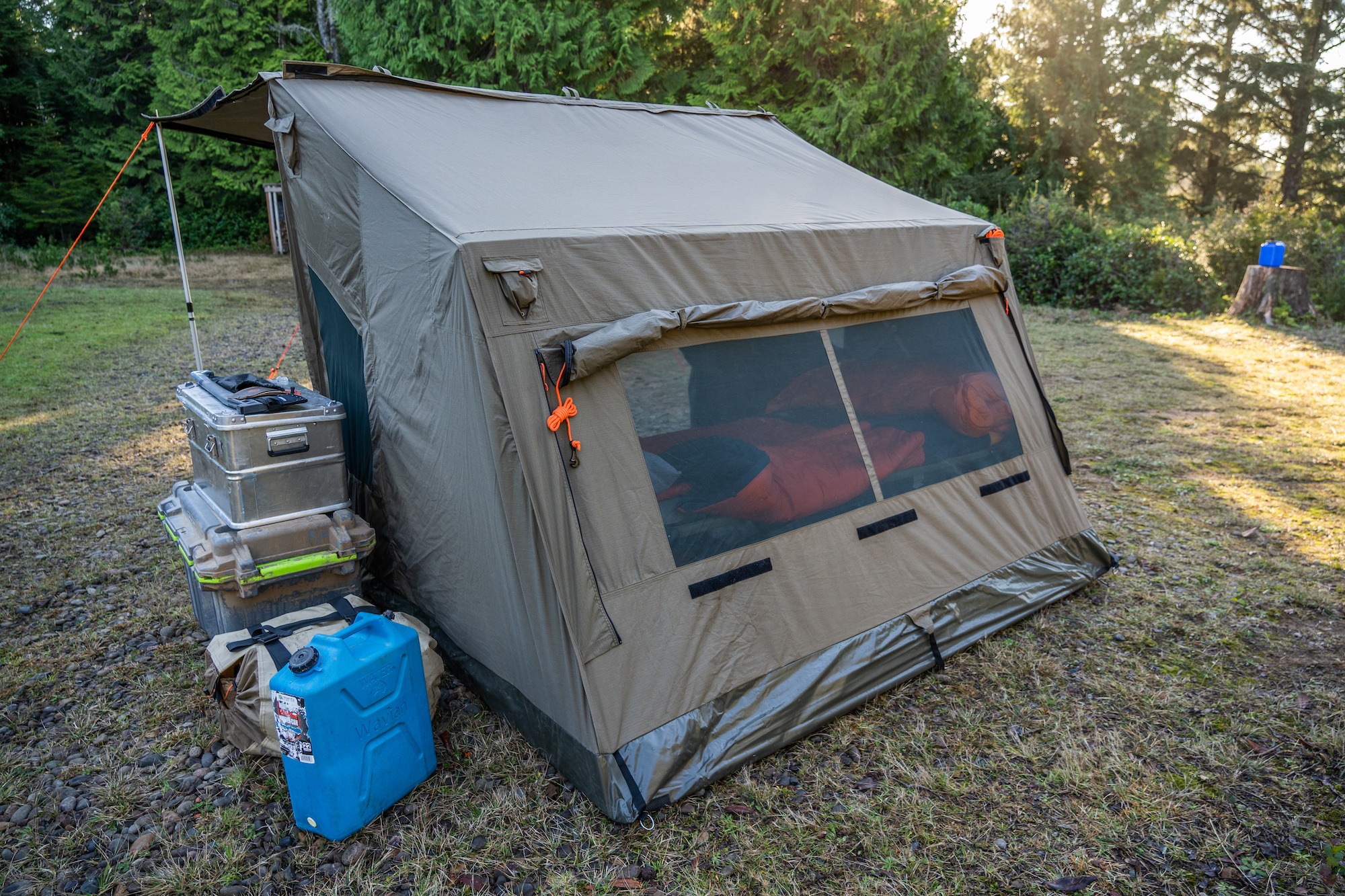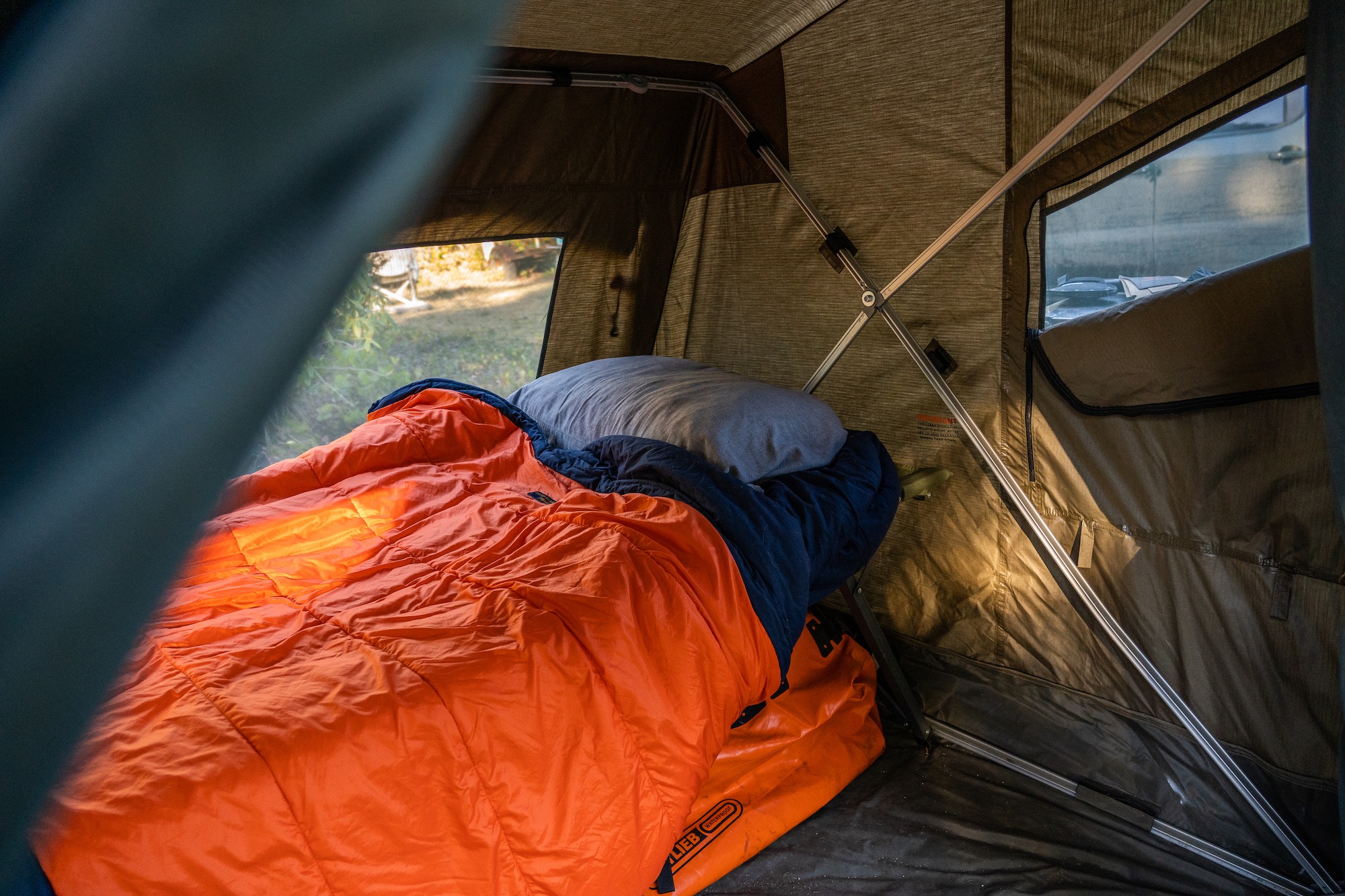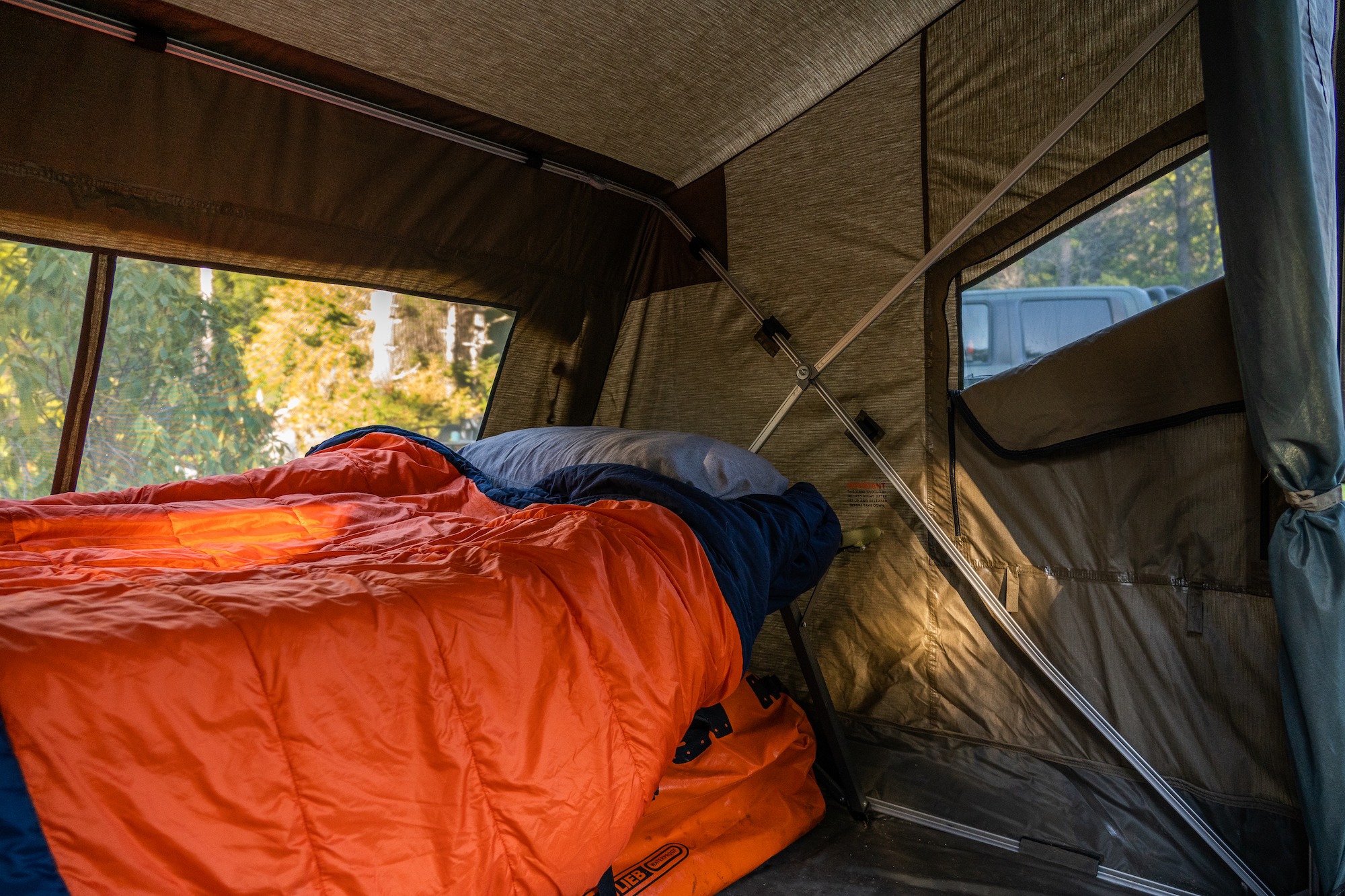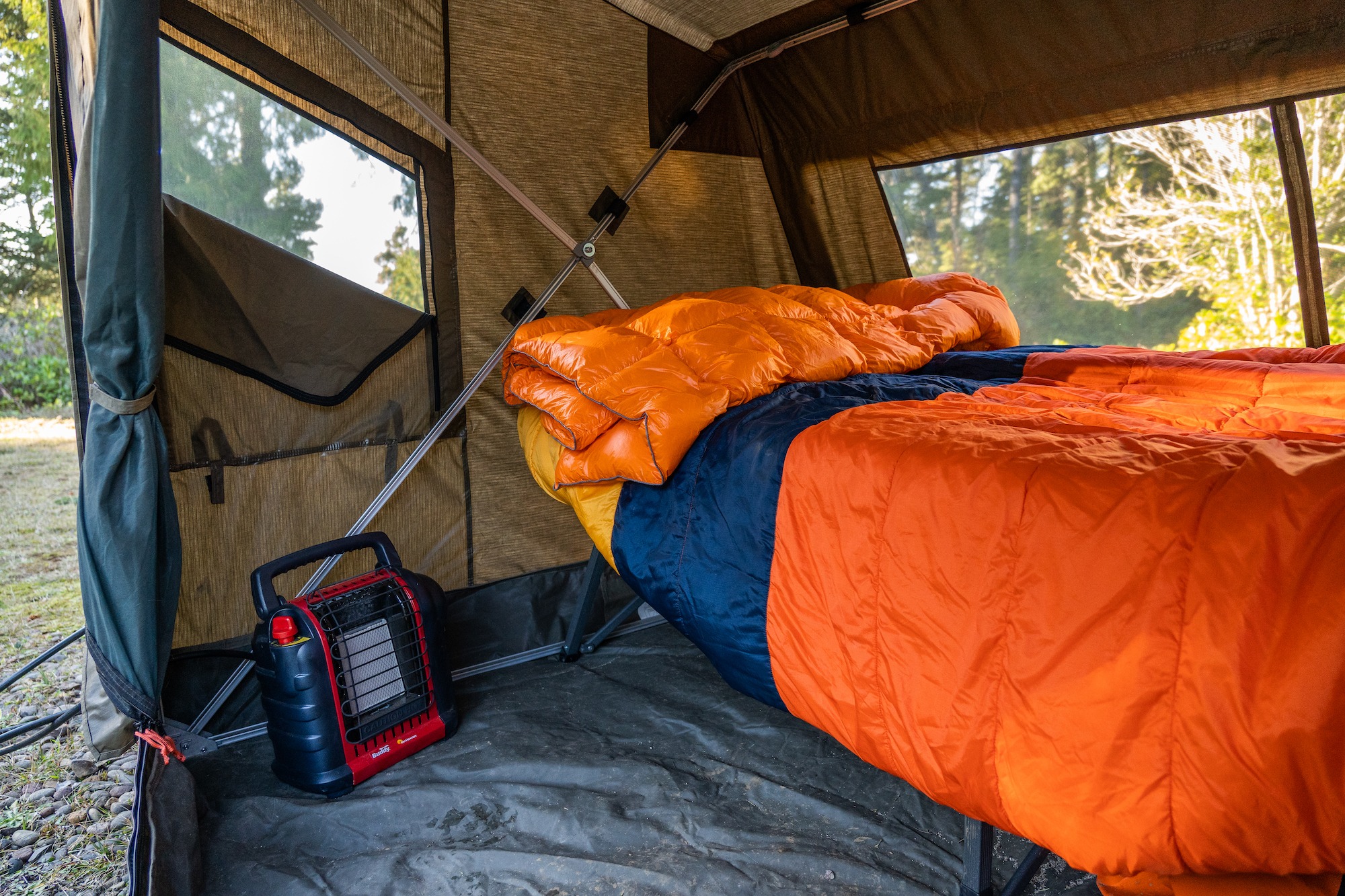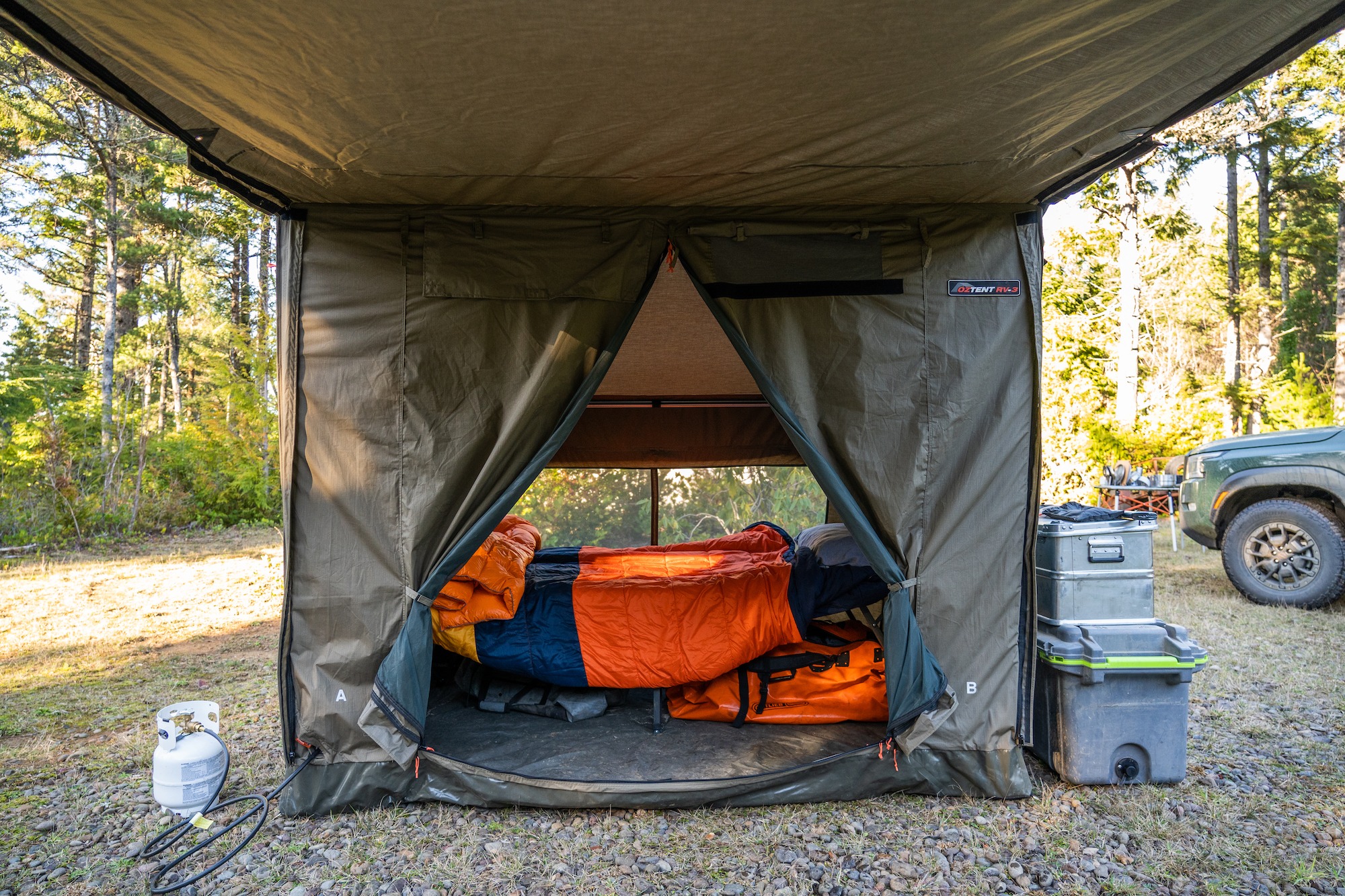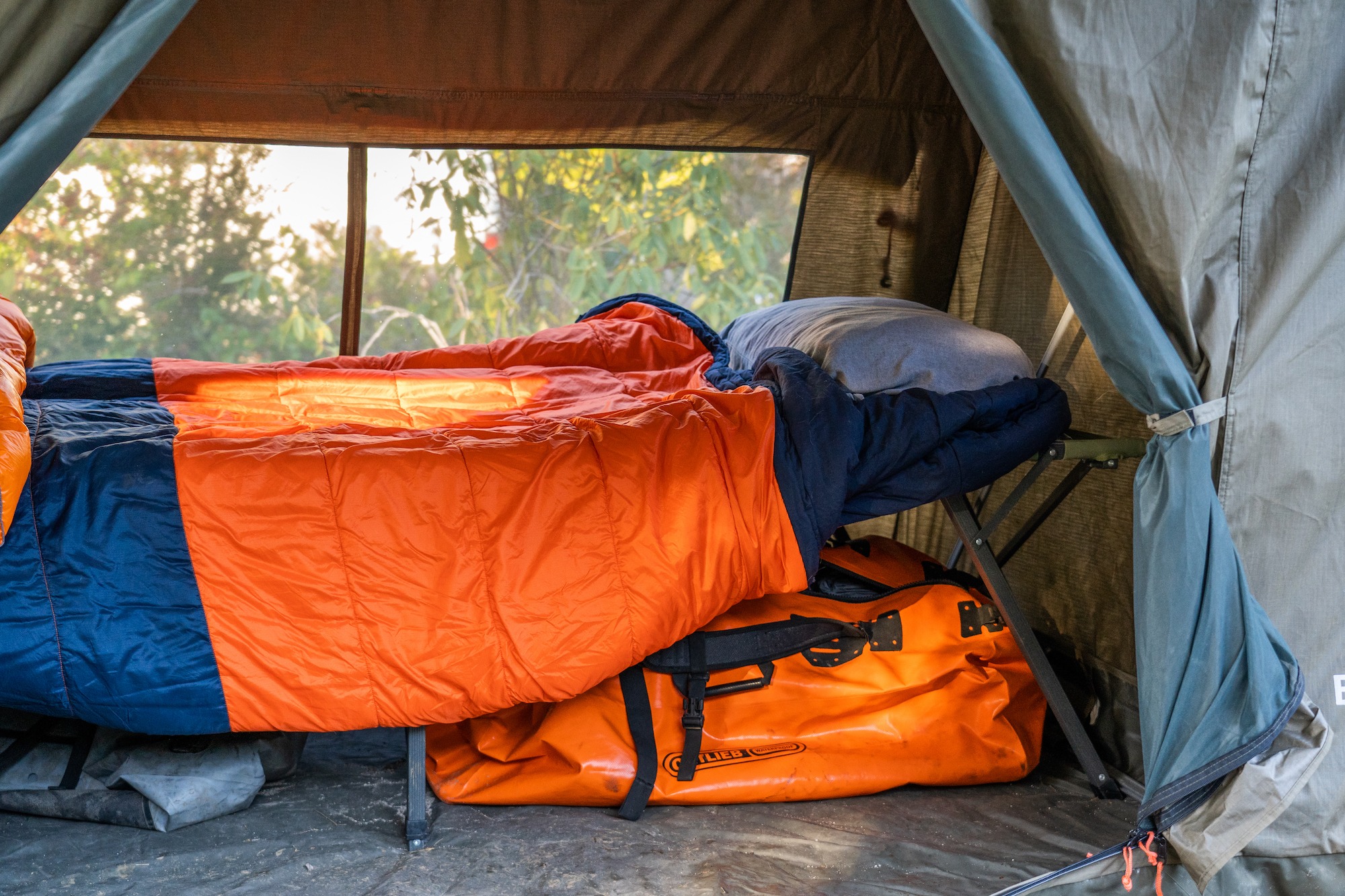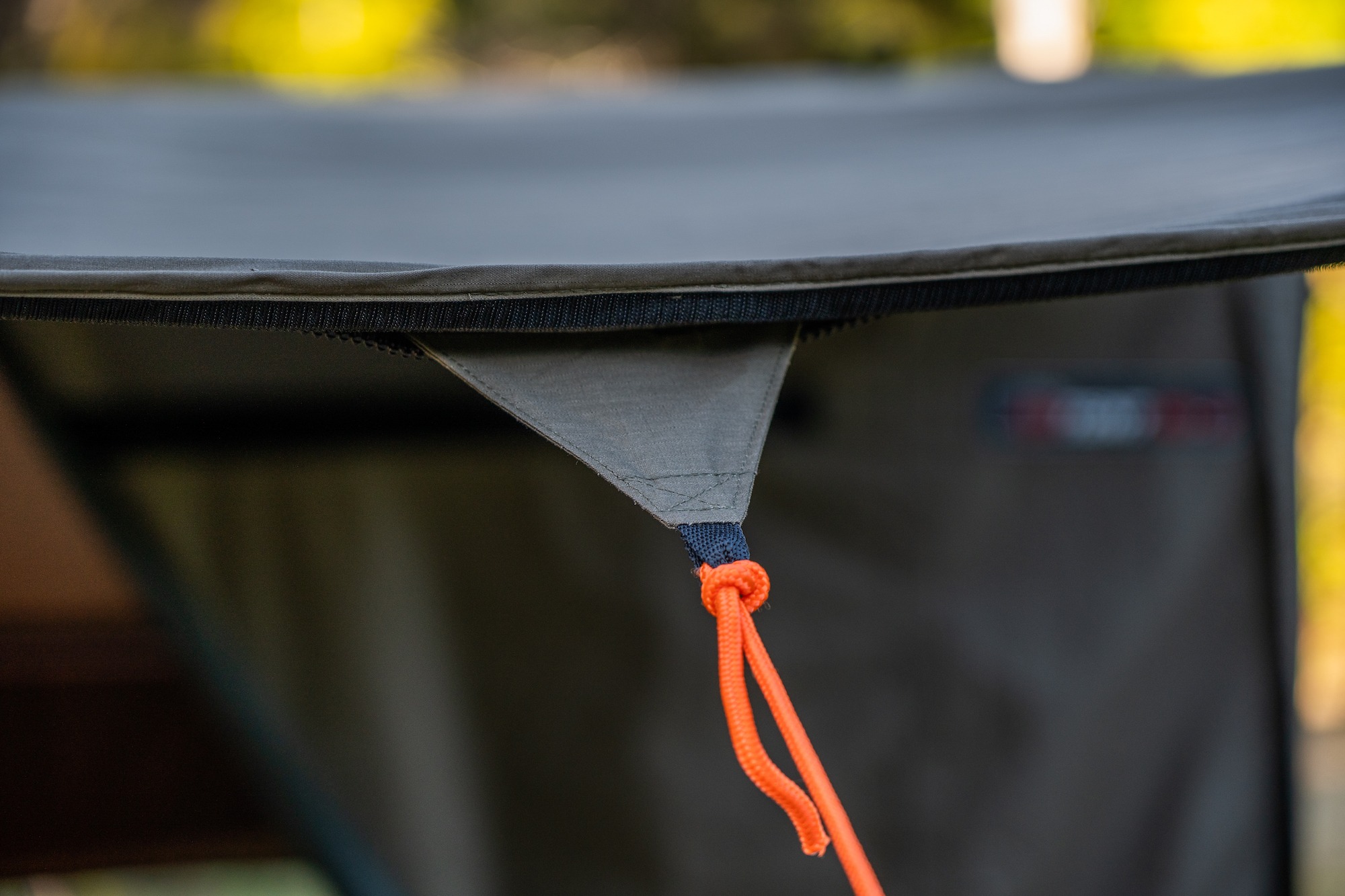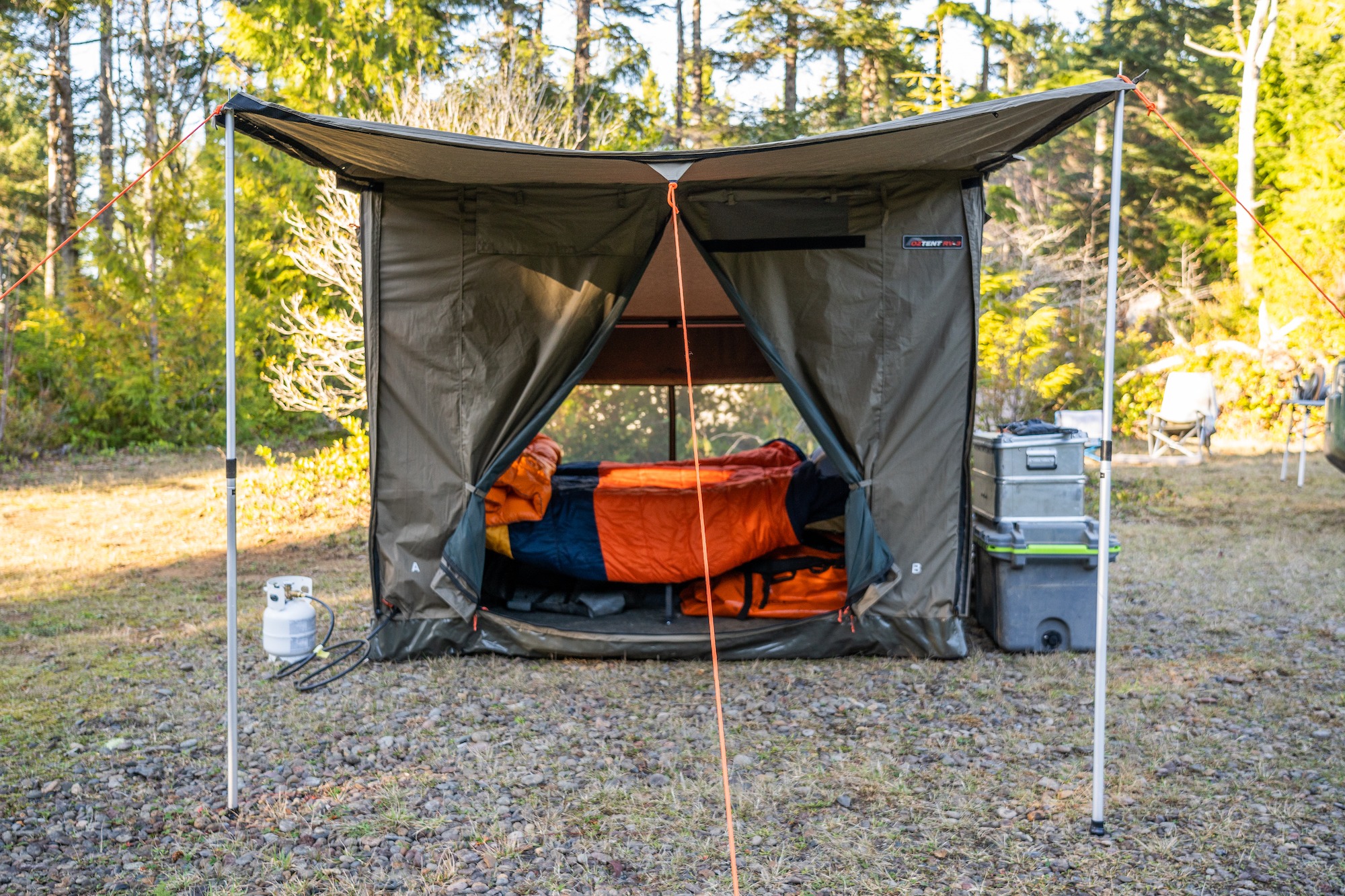 OZTENT's RV-3 tent sets up in 30 seconds (no, really), packs down nearly as fast, and can withstand 50-mile-per-hour winds. These bona fides make it one of the best ground tents I've ever tested. It has a great design. We tested the OZTENT RV-3 over four overlanding trips now and have become absolutely smitten with the thing — especially for winter camping. It is rated at sleeping three to four people, and it may. All we know is that it has enough room for an extra-long cot, which is essential for tall overlanders, plus two-or-so-feet of space for standing and dressing. And it's a pleasure to use. In fact, it might be the best ground tent for winter camping we have ever encountered. Read our full review here.
MSRP: $999.00
---
Honorable mentions
ARB — Series III Simpson Rooftop Tent & Annex
A lot of overlanders first buy either a rooftop tent and then eventually step up to a canopy — or the other way around. Why not pull the trigger and get both at once? With the ARB Series III Simpson rooftop tent and annex combo, you can. The poly/cotton rip-stop canvas is rated at 300 GSM so you'll stay dry in the rain. Climbing into the the tent is easy thanks to the 1.0-inch diameter anodized aluminum retractable ladder that can support up to 265 pounds.
MSRP: $1,460.15
---
Big Agnes — Prota Canvas Tent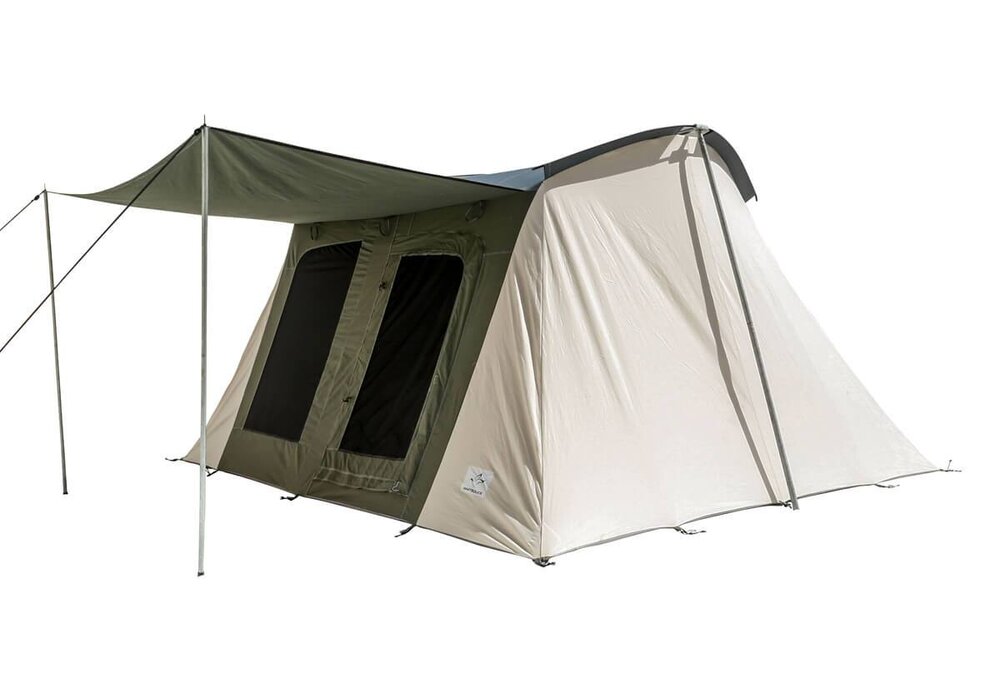 Measuring 10′ x 14′ with 6'6″ of headroom, the Prota should be big enough for even the most space-starved overlanders. Constructed from 10-ounce reflective silver-coated sunblock canvas on the roof and 100% cotton army duck 10.10-ounce canvas for the walls, featuring military-grade waterproof zippers, there are few elements the Prota can't handle and block — from bright sun to heavy rain.
MSRP: $599.99
---
iKamper — SkyCamp Mini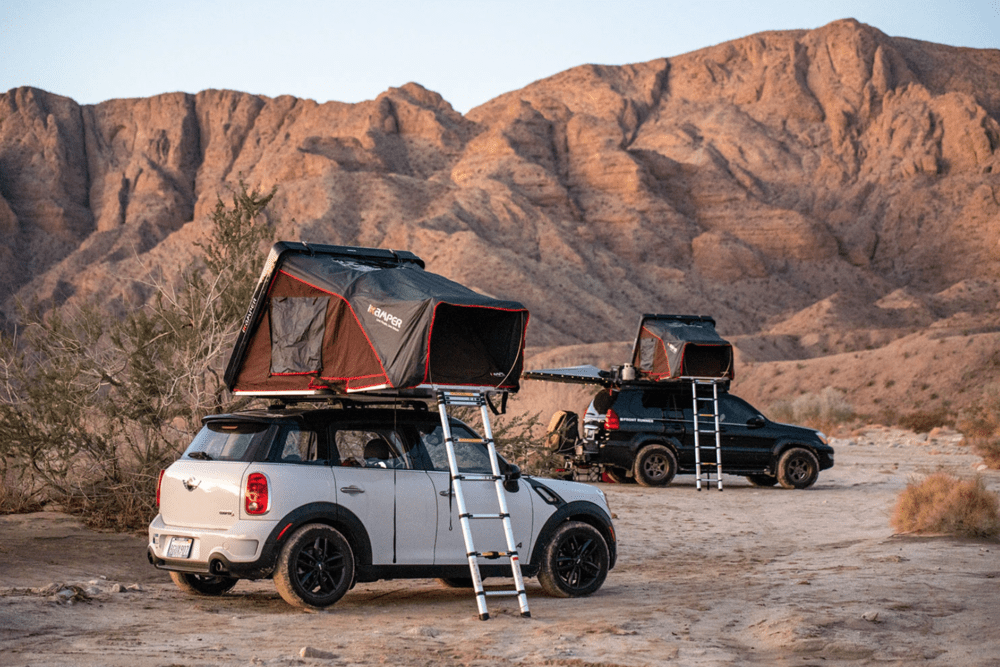 For those of you who've heard of — or seen — the gargantuan iKamper Skycamp but worried it was too big for your rig, iKamper has a new option for you: The Skycamp Mini. Just like the hard-shell foldout Skycamp, the mini expands off the passenger side of your vehicle. Since it's smaller, the Skycamp Mini only supports two campers. You can also choose the color of your hard-shell top color: Black or Rocky Black.
MSRP: $3,499.00
---
Marmot — Limelight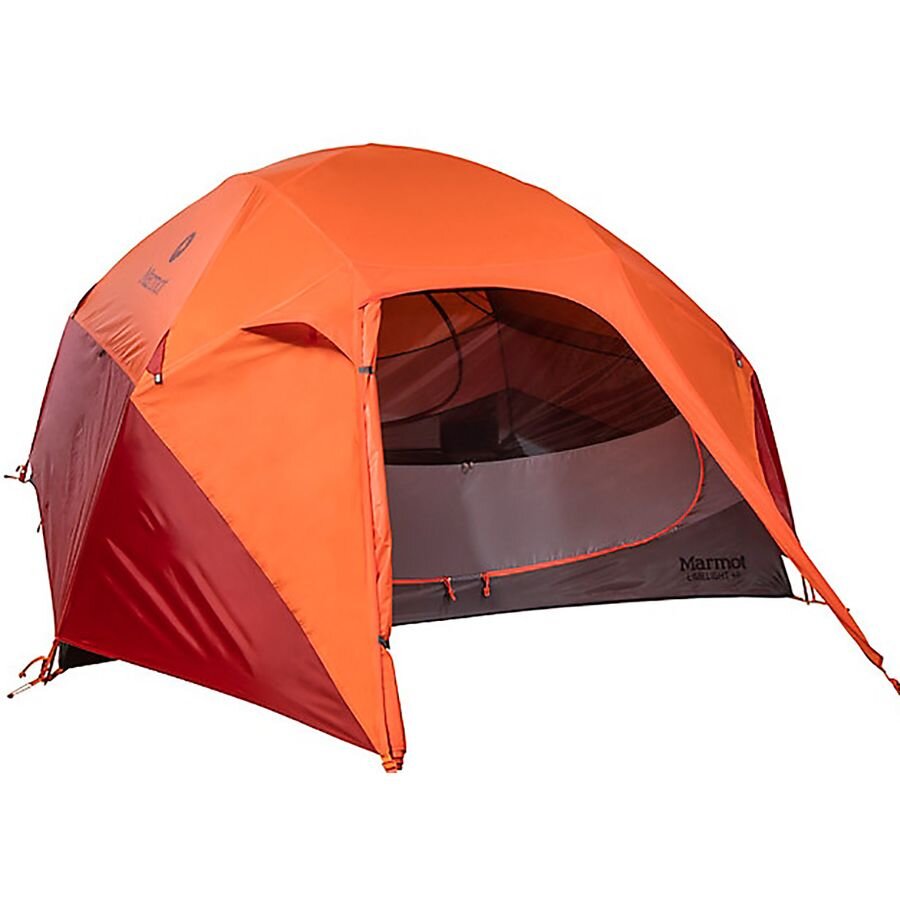 Not everyone wants a rooftop tent bolted to their roof nor does everyone want to lug around a big, heavy canvas tent — even when overlanding. For those, we recommend the modestly priced Marmot Limelight. It's not your average backpacking tent; it's a bit bigger. It can accommodate three to four people. It's easy to set up, thanks its color-coded clips and poles. And it features a waterproof fly and floor to keep wet weather outside where it belongs.
MSRP: $407.95
---
MSR — Guideline Pro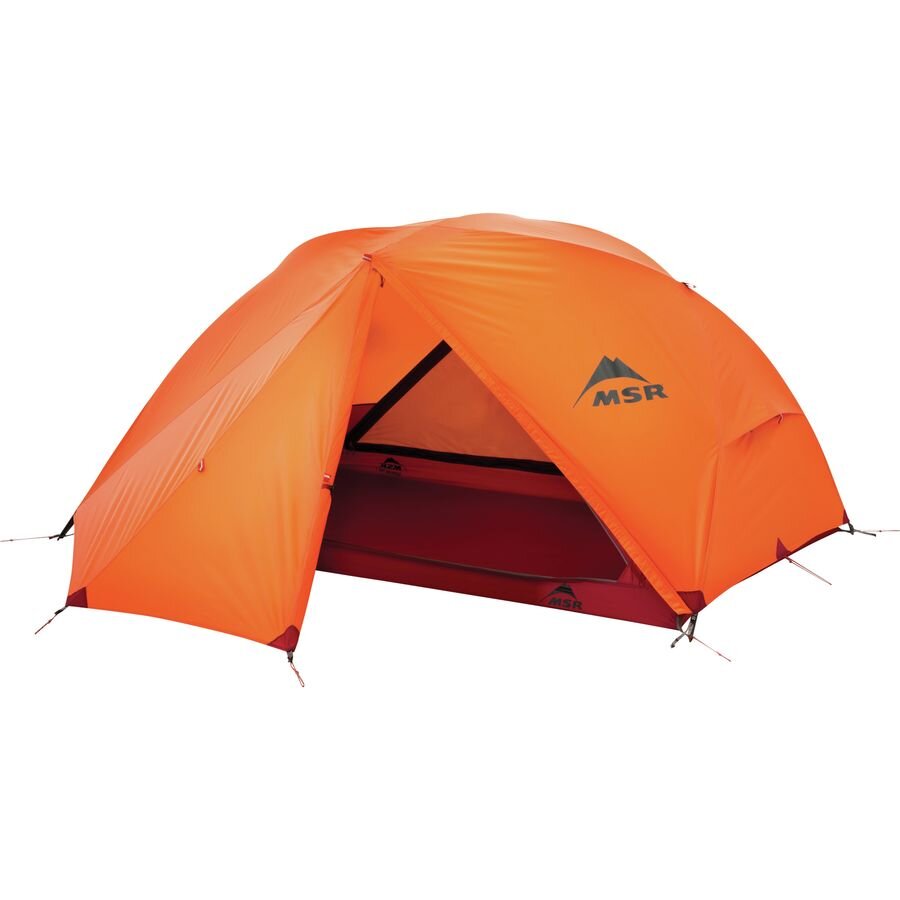 Now if you like the looks and feel of the Marmot Limelight but want something a bit more robust and all-season capable and can sacrifice some interior space, let us introduce you to the MSR Guideline Pro. It is mountain-guide approved. It features DWR and Xtreme Shield treatments that repel the elements. It may only be a two-person tent, but it's one that will be good year-round. To underscore that fact, it includes Easton poles, which can withstand even the most fierce winds.
MSRP: $1,100
---
Roofnest — Condor Overland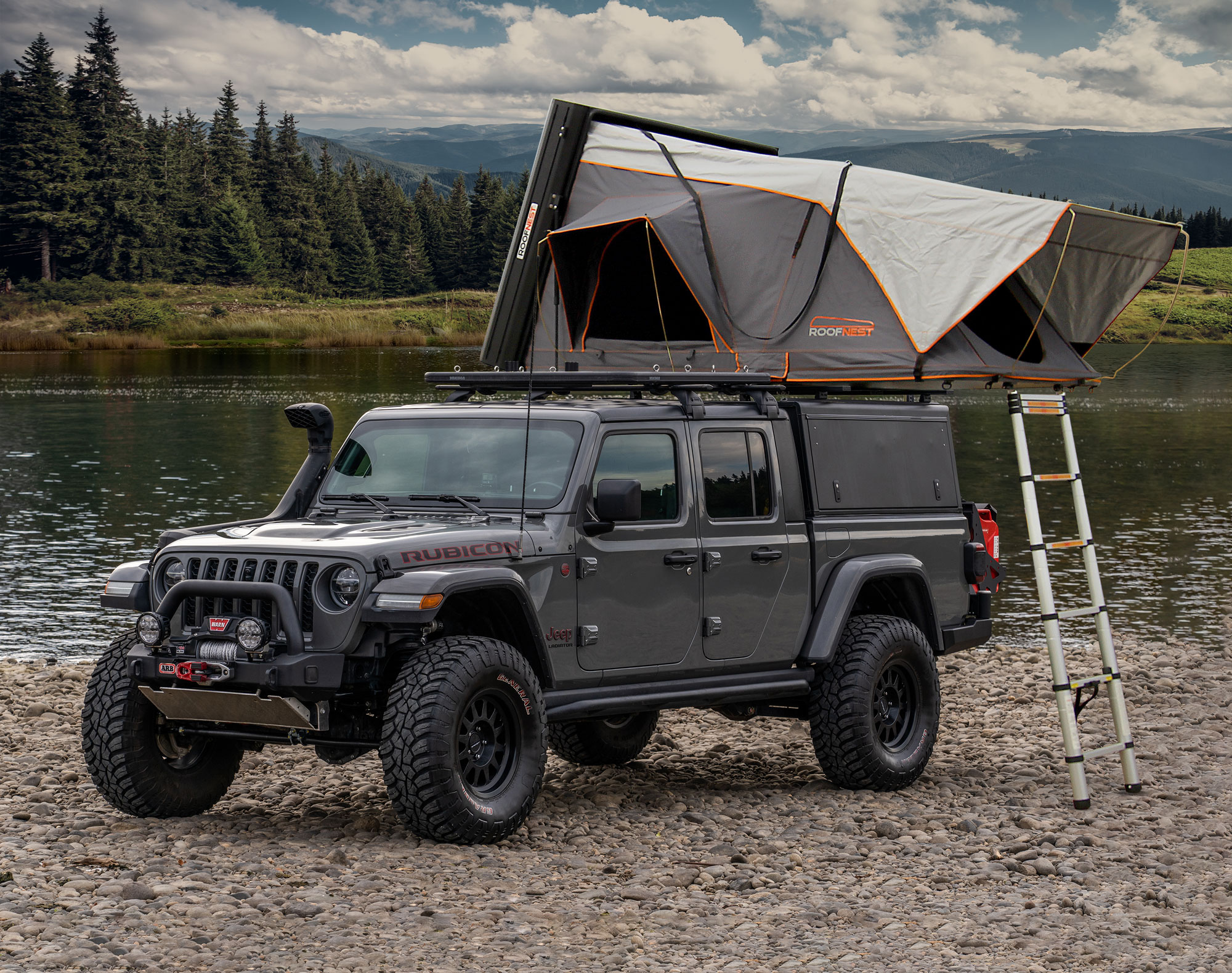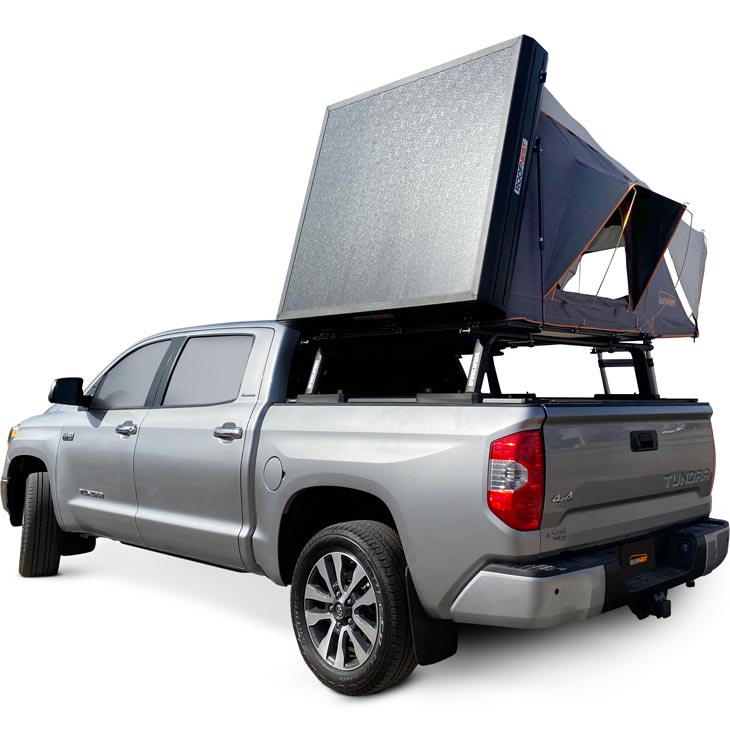 For a long time, there were fold-out rooftop tents, in both canvas and plastic. These were your more entry-level RTTs. Then there were premium aluminum clamshell RTTs at the extreme high-end of the market. And never did the two types of rooftop tent meet. That is, until Roofnest's Condor Overland came along. The Condor Overland combines the compact, foldout nature of, well, a foldout with the premium construction and features of an aluminum clamshell. It measures 60 x 54 x 10 inches and weighs 165 pounds. Sure, it's a big hefty. But it also features three accessory channels that run along all four sides. These can hold all sorts of overlanding gear, including crossbars. That's right, this is a foldout RTT that can also hold 100 pounds of gear when it's closed and 40 pounds when it's open. The Roofnest Condor Overland is a true game changer in the rooftop tent space.
MSRP: $3,595.00
---
Roofnest — Falcon Pro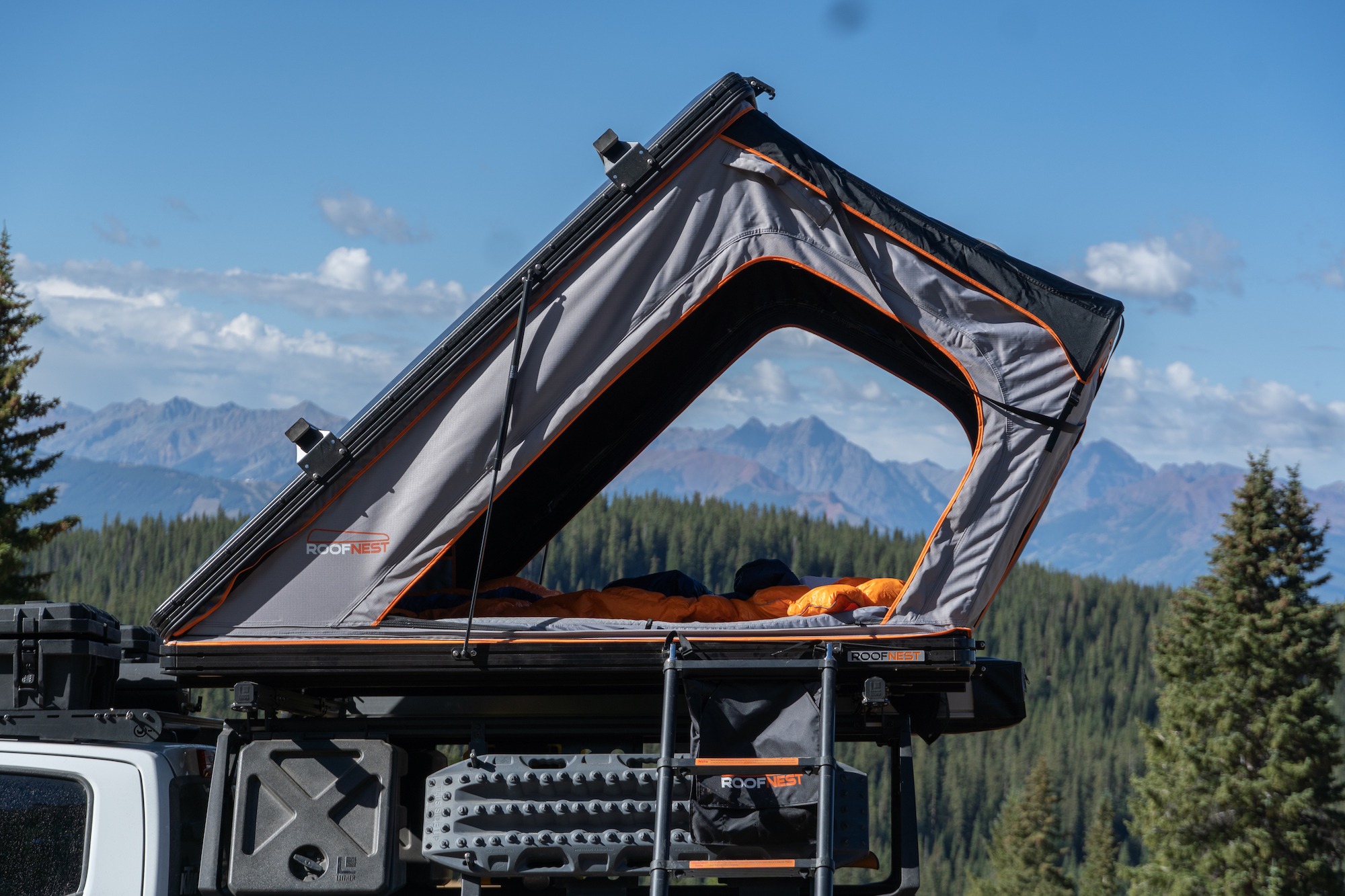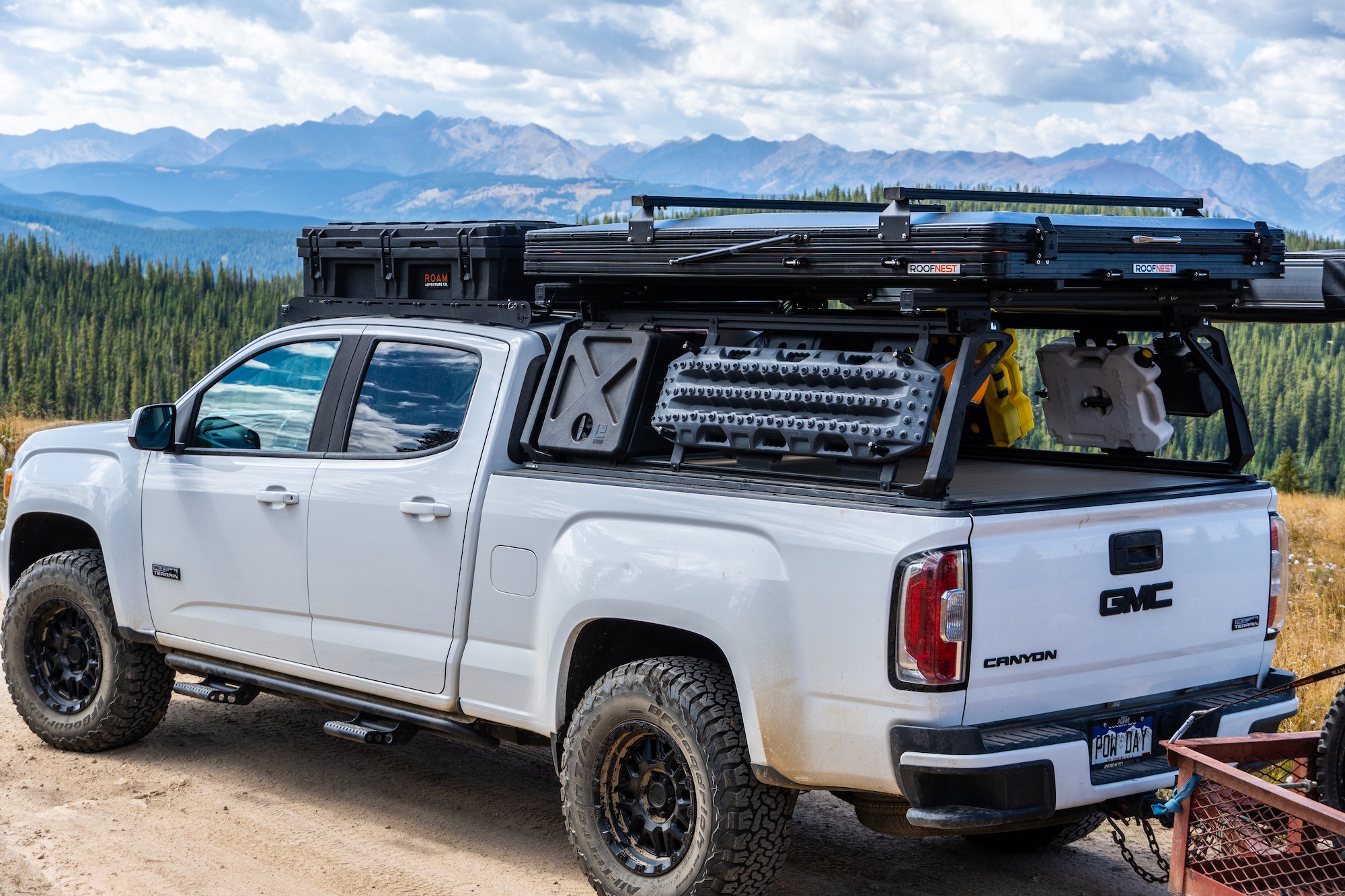 Speaking of premium aluminum clamshell tents, we have the latest from Boulder-based Roofnest, the Falcon Pro. Building on the success of its super-slim Falcon family of tents, the Falcon Pro puts an even more premium spin on the low-profile, quick-deploying rooftop tent. Made from aircraft-grade aluminum, the Falcon Pro is incredibly sturdy as well as waterproof. The single piece top shell means there are no seams or welds that can fail over time. What's more, it comes standard with crossbars that can hold 150 pounds when the tent is closed and 75 pounds when it's open. Climb inside and you'll find a true memory foam mattress that's 2.5-inches thick, LED light strip, and a 16-pocket gear grid. Falcon Pro measures 83.5 X 54 X 8 inches and weighs 180 pounds. Despite its compact size, it's bigger on the interior than the original Falcon design. That's because the unique U-bar that folds out creates both an awning at the same time as expanding the usable interior space.
MSRP: $4,095.00
---
Tepui — Explorer Autana 3+ Annex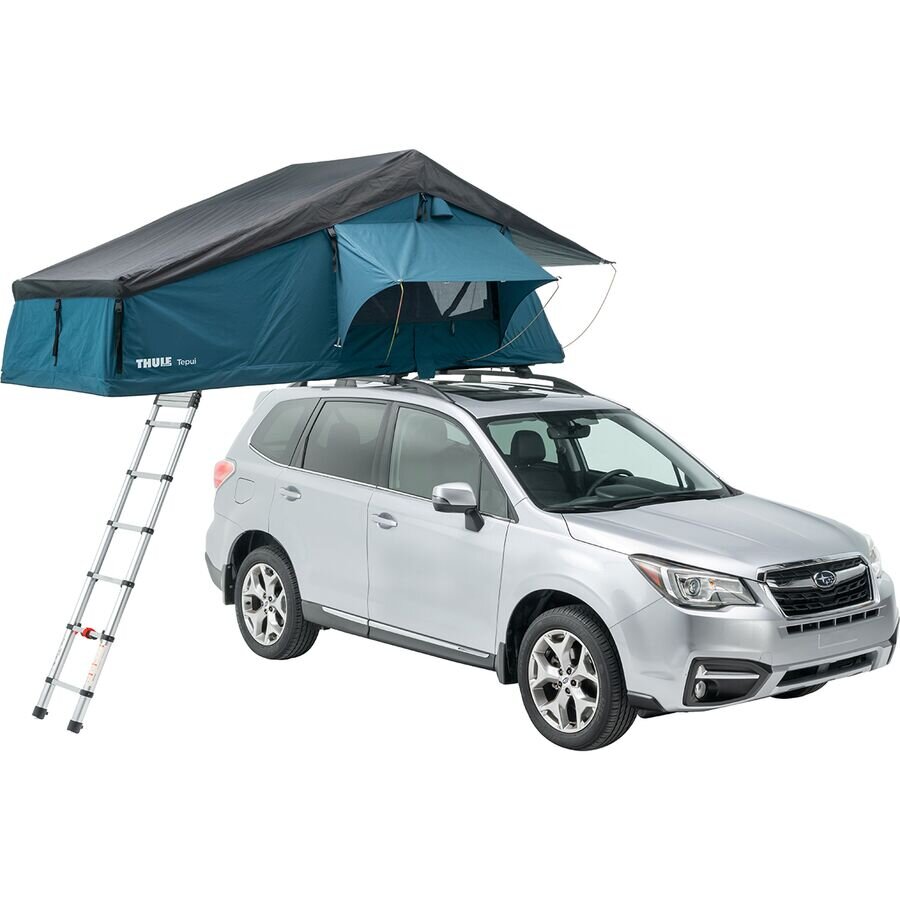 600D rip-stop fabric means this tent is durable, high-density foam mattress, mesh panels for increased air flow, internal pockets — these are all features you hope to get with other soft-shell roof top tents. But they're all standard with the Thule x Tepui Explorer Autana 3+ Annex rooftop tent. Oh, did we mention this bad-boy also includes a removable annex. Yeah, it does. So you're getting even more for your money. Plus, it's construction — the whole thing — is mold-resistant. So you don't have to worry about it getting all, well, moldy after a rain storm.
MSRP: $2,149.95
---
Yakima — SkyRise HD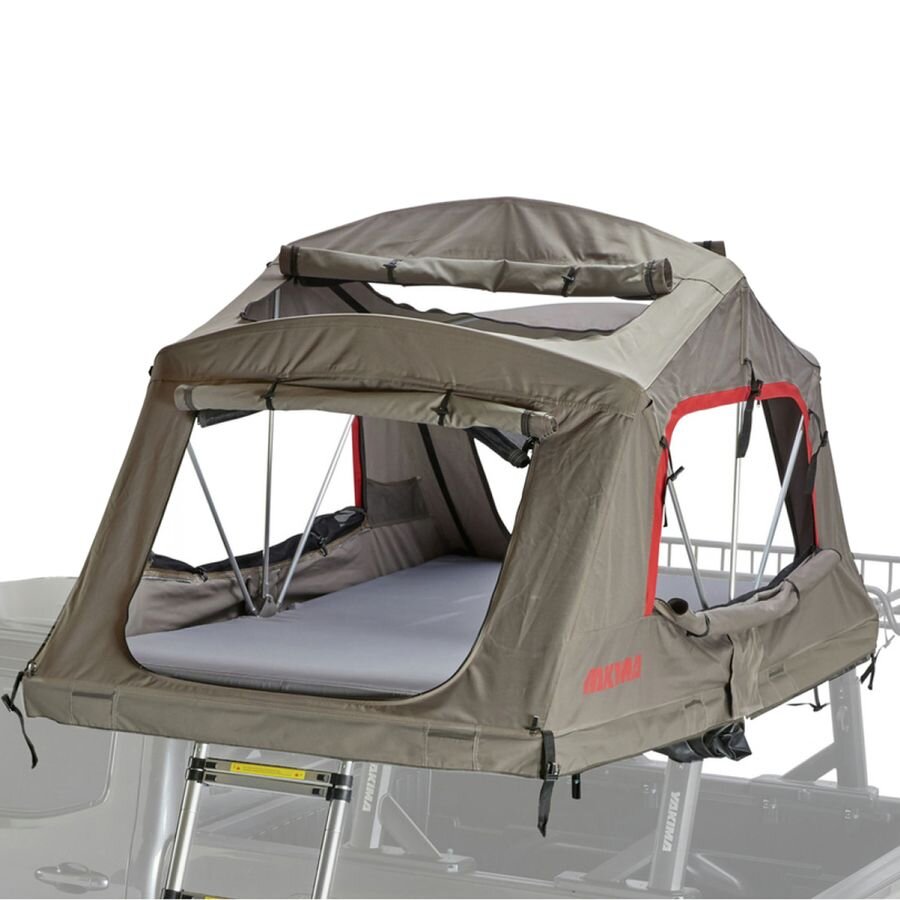 Last but not least, we have the Yakima SkyRise HD, which puts you up so high that you feel like you're sleeping in a dang high-rise condo. Sweet. Weighing in at a mere 114 pounds, this light but weather-resistant rooftop tent isn't too heavy. It's also not too big either. Folded down, it measures just 58 x 48 inches. So it's ideal for smaller overland rigs. Ya dig? It has an aluminum frame, foldout ladder, and four big ol' windows to feast your peepers on during the sunset. You'll just have to ignore the frame, which obstructs the side windows. Hey, maybe your high-rise condo is under construction, OK?
MSRP: $2,199.00