When it comes to cocktailing in the context of overlanding, I want to remind you that consuming alcohol and attempting any sort of vehicle-based activity is a terrible idea (not to mention illegal). Save these boozy treats for camp with your kickstand fully down, keys out of the ignition, and a fire stoked for an evening of hanging with friends— preferably someplace beautiful and remote.
A cold beer around the campfire can certainly be delicious after a rugged ride, but transporting beer and keeping it cold has its own set of challenges. Like all things overlanding, a bit of preparation goes a long way, so here are some suggestions to take your off-road beer game from gas station swill to Campsite Cicerone in no time flat. So, drop your kickstand, chock your tires, and kick back in camp with these tips to amp up your overland beer game.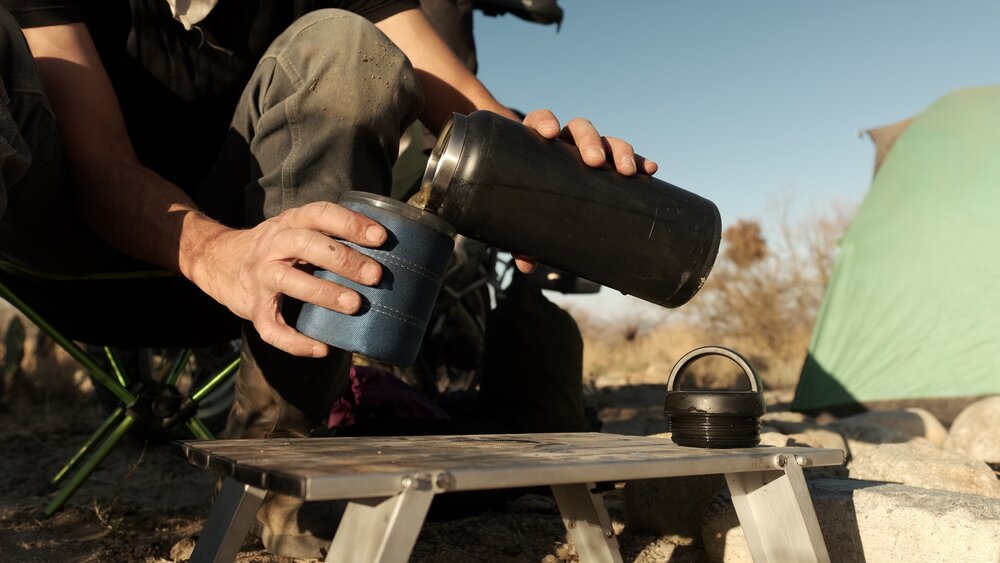 Choose Cans When You Can
When you're planning your beer menu for overlanding, choose cans over bottles. Beyond being space efficient and crushable for easy recycling, cans are superior for preserving the flavor of your beer. Hops are light-sensitive and light-struck beer (yes, that's a technical term) is prone to skunking. Skunking, also a technical term, refers to the pungent smell that hop-derived photosensitive compounds in beer emit when exposed to light. In addition to preventing beer from being light-struck, cans are air-tight, which minimizes oxidation. Oxidized beer is stale beer, and you definitely don't want to drink stale beer when you're kicking back in the campsite of your dreams!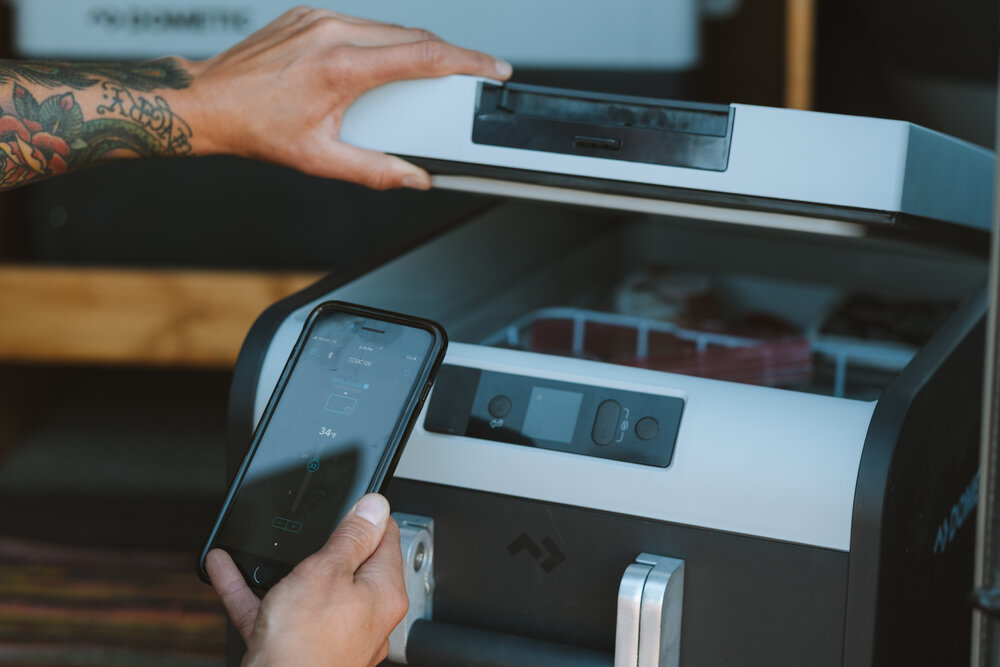 Just Chill with a Powered Cooler
If your truck has a powered cooler and you have plenty of space, transporting beer is easy. Don't worry about keeping your entire beer stash cold for the duration of your trip. Contrary to popular belief, beer can be stored at room temperature for multiple days without any degradation to the flavor. According to the Brewers Association, beer can be stored at temperatures as high as 90°F for up to three days and at room temperature (72°F) for up to 30 days without destroying the deliciousness.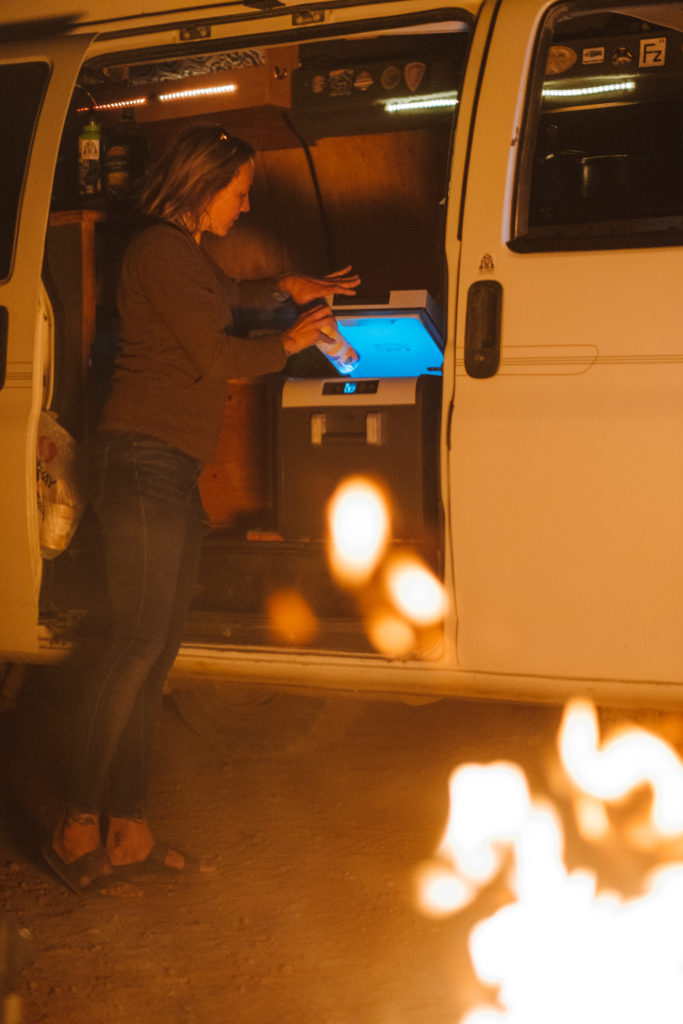 On the Rocks
If you're not running a fridge in your rig and are relying on ice to keep your chill on, a properly prepared cooler leads to better beverage storage for the duration of your trip. Before you pack for your adventure, pre-chill your cooler overnight with blocks of ice to lower the temperature of the insulation. When it comes time to load up for the trip, only stock the cooler with cold provisions so you're not forcing the ice to work overtime to cool things down.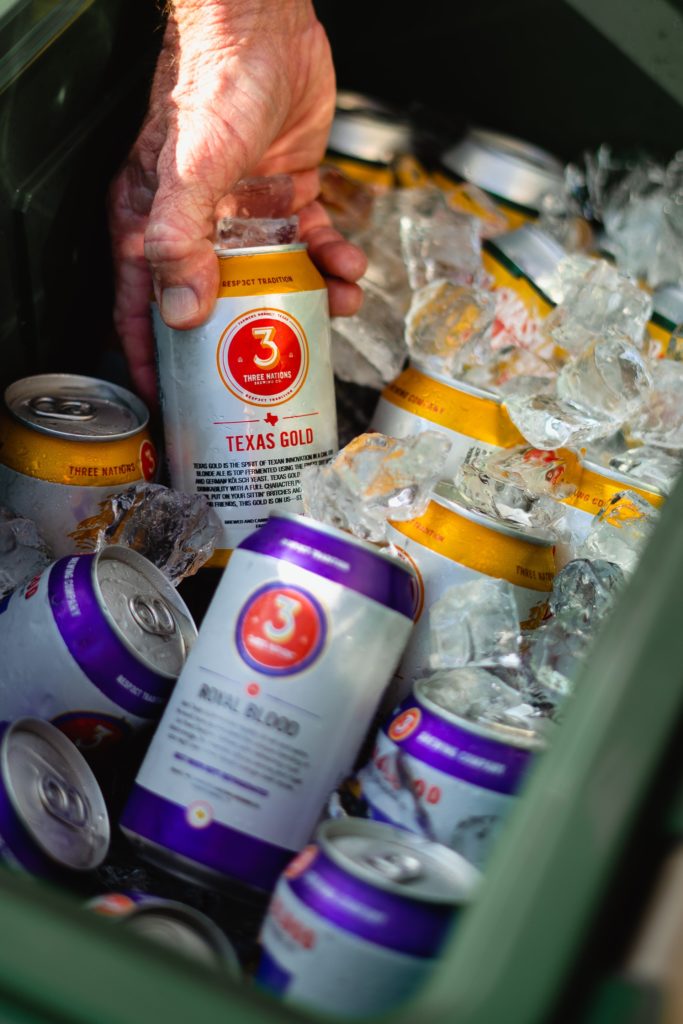 Keep your ice-to-supplies ratio in mind. All too often, when we pack our coolers for a trip, we fill them to the brim with food and beer. However, according to Canyon Coolers, the best ratio of ice to beverages is 2:1, meaning two-thirds of your cooler should be filled with ice and a third with brews and perishables. The 2:1 ratio will yield long-lasting ice and properly chilled provisions for the duration of your trip.
Beer Mixology Recipe #1:

Campari Radler

Tart, a touch sweet, and 100% refreshing, Radlers are a summer staple. Originally from German, the mix of lemonade and light beer is perfectly quaffable on a hot summer day. This version is great for any light or less-than-stellar beer where the Campari can become the star of the show. I particularly like it with the 2.8% mango-infused Taiwan Beer for a low-ABV afternoon sipper.

– 10 ounces light beer
– 1 ounce Campari
– 1/4 ounce fresh lemon juice

Pour the lemon juice and Campari into your glass, give it a stir and add ice. Fill with beer, kick back in camp, and enjoy!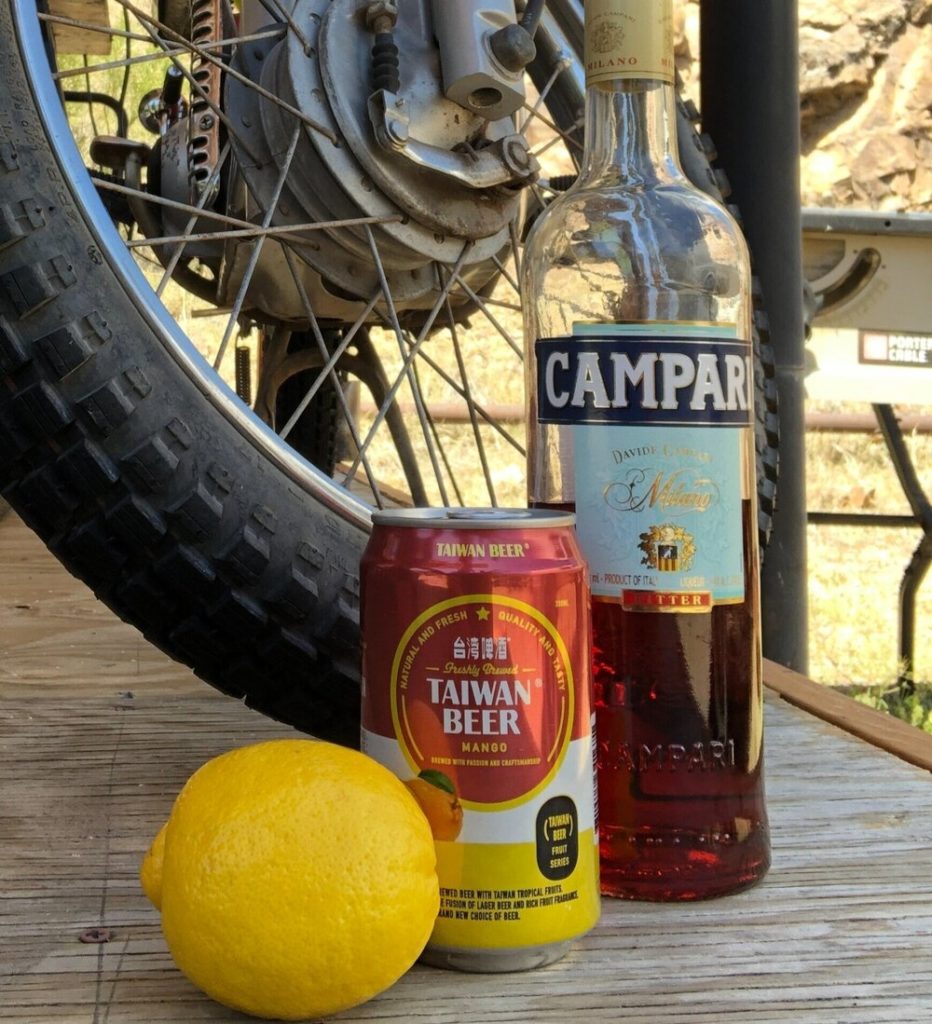 Use Your Ice Twice
Ideally, your cooler will yield clean, potable water as the ice melts. One of the best ways to do this is to travel with separate coolers for your food and beer. The beer cooler, if packed well, can yield clean ice, freshwater, and cold beverages for a week or more. Start by cleaning your cooler and anything going inside of it with a food-grade sanitizer. As the ice melts during your daily adventures, drain the water to use for cooking and coffee or, if you haven't put your grubby hands in there too many times, fill your water bottle for frosty sipping.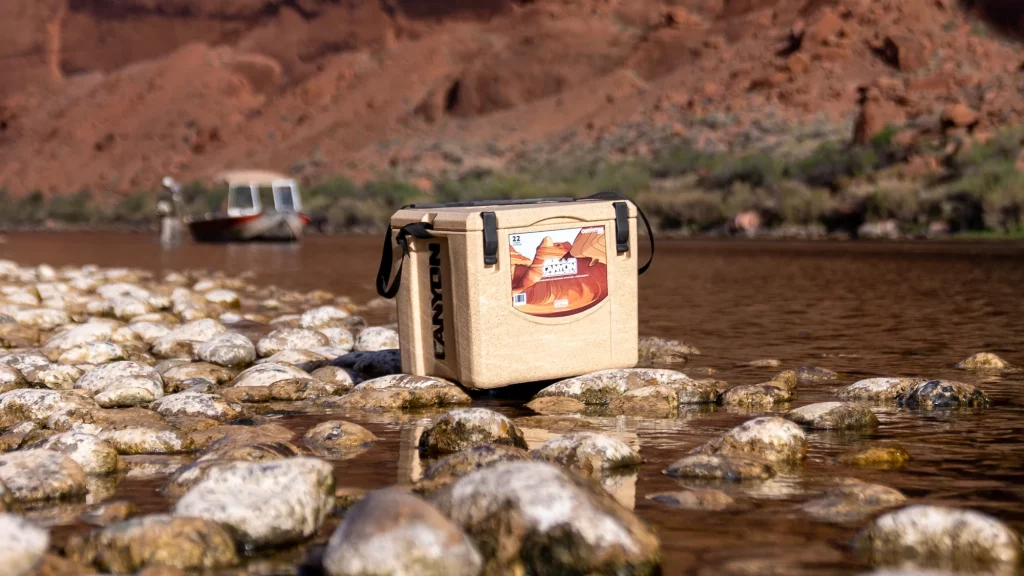 Beer Mixology Recipe #2:

Beer Paloma

Often attributed to a fabled pamphlet Popular Cocktails of the Rio Grande, the Paloma is a staple in my Off-Road Mixology repertoire. In this cerveza-infused spinoff of the classic, I replace the soda with beer and fresh grapefruit juice, so the citrus takes center stage. The salted rim on this cocktail is one of my favorite parts, and if you're feeling spicy, try Tajin (a chili, lime, salt mix) for an extra kick!

– 6 ounces light beer
– 3 ounces fresh grapefruit juice
– 1 ounce reposado tequila
– Salt or Tajin for the rim

Rim your glass with salt or Tajin, then add the juice and tequila. Fill with ice and pour in the beer. Give your Paloma a gentle stir, then sip and enjoy!
Cold Beer For Adventure Motorcycling
I wish I had some secret scientific method for chilling beer on an adventure motorcycle ride. However, when riding, space is super-limited, and we rarely travel with ice or coolers on the bike. Therefore, an insulated bottle will be your beer's best friend après adventure riding.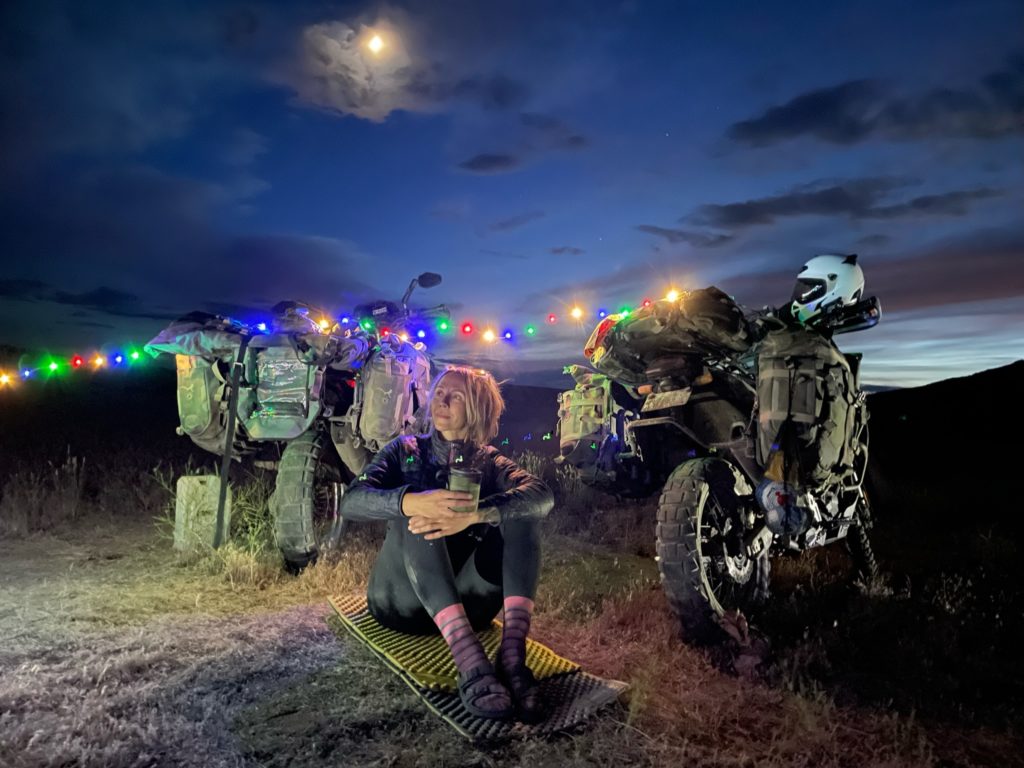 A 24-ounce insulated bottle holds exactly two standard cans, so when you hit the last gas station at the end of the day, prior to heading to camp, buy a couple of beers and fill your bottle with beer to the brim. You'll want the beer to overflow just slightly as you're capping the bottle, which is essential to avoid air space. Leaving air in the insulated bottle lets the beer slosh around and will lead to a foamy mess in your pannier. Plus, the beer won't stay as cold if it's less than brimming because of the aforementioned air space situation.
Though I don't have any science to back me up here, when I fill a 24-ounce Hydro Flask with two beers and open it hours later at camp, it's about as darn cold as when it came out of the fridge. I suggest Hydro Flask because that's what I happen to own, but there are lots of other high-quality insulated bottles out there.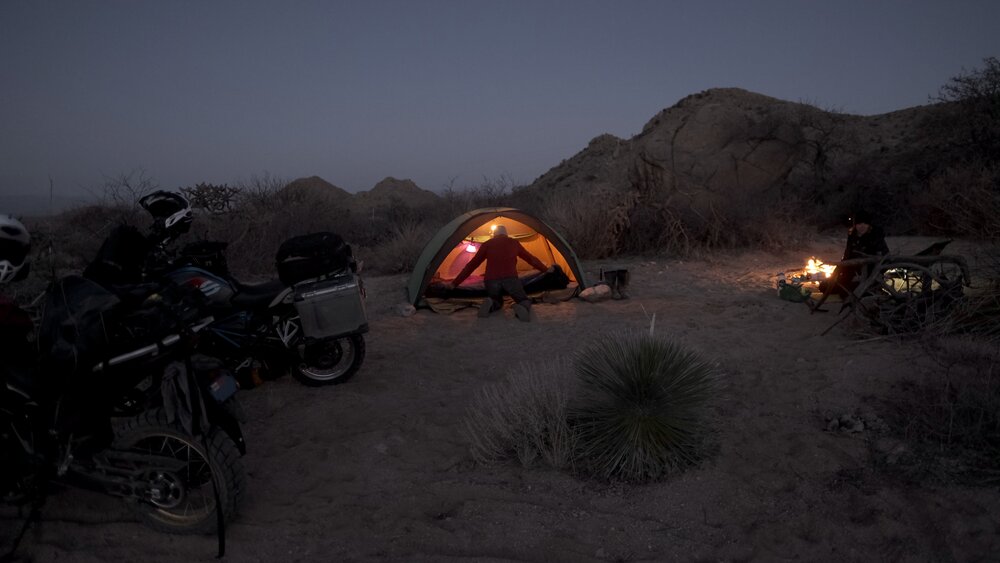 Beer Mixology Recipe #3:

Michelada

No beer cocktail list would be complete without a Michelada. This classic Mexican combination of tomato juice and beer makes a great after-ride appetizer, as the tomato juice adds a heartiness that drinks like a snack. Make your Michelada with any light beer, or try Negra Modelo for an earthier version. I like to turn up the salt and umami flavor with an extra dose of soy sauce.

– 12 ounces light beer or dark lager like Negra Modelo
– 2 ounces tomato juice
– 1 ounce fresh lime juice
– ½ ounce hot sauce, more to taste
– ¼ ounce Worcestershire sauce
– Soy sauce to taste
– Salt or Tajin for the rim
– Lime wedges to garnish (optional)

Rim the glass with salt or Tajin and fill it with ice. Pour in the tomato juice, lime juice, hot sauce, Worcestershire, and soy sauce. Give it a gentle stir and garnish with lime wedges. Salud!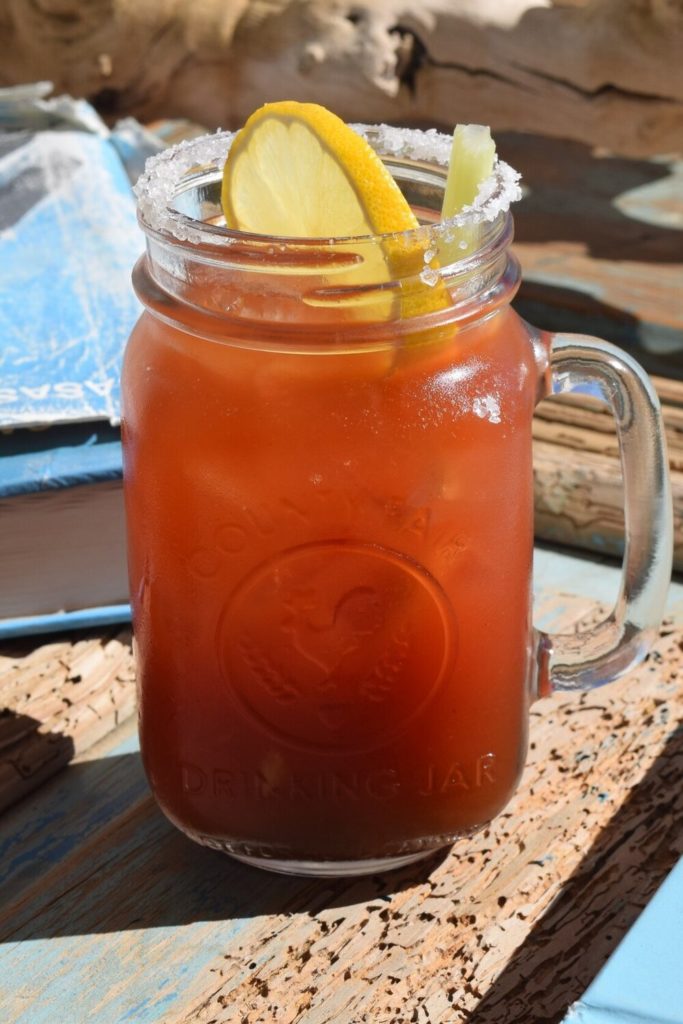 Choose your Brews
Of course, you can grab whatever brew you find at the gas station on an overland trip. However, if you happen across a town with a groovy microbrewery scene, it's always a good idea to swing by a local brewery to stock up for camp. Plus, it's awesome to support the little guys rather than just pouring another PBR down your throat. Local brews certainly speak to the flavor of a place, and aren't local flavors at the essence of overlanding?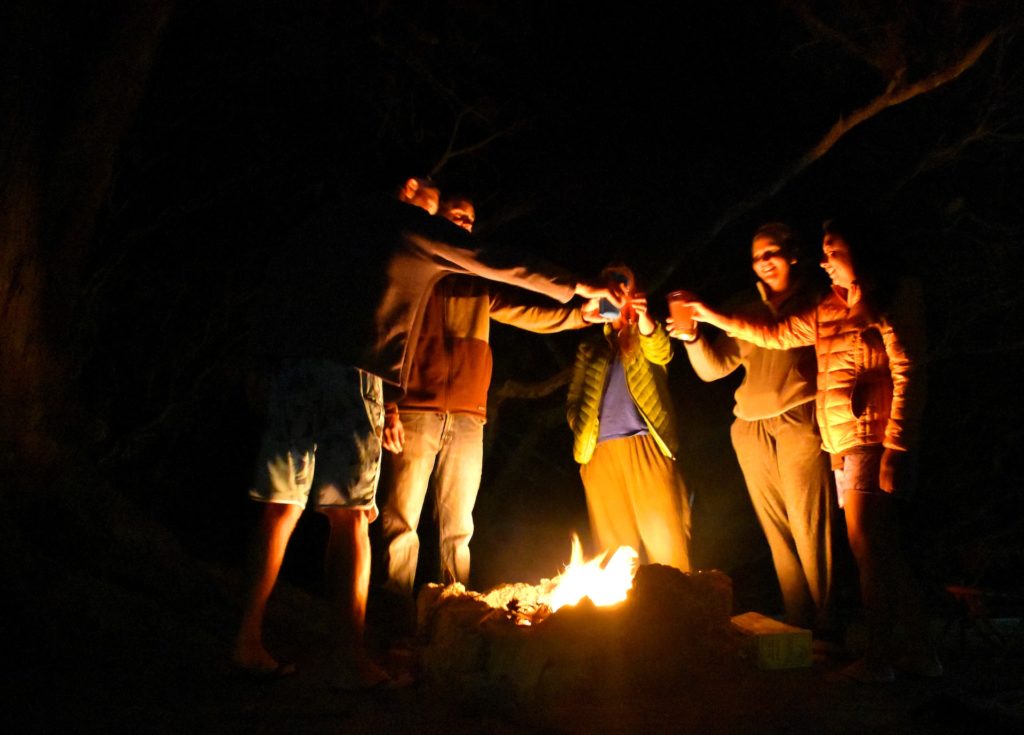 Your campsite beer is much like a great meal, shared with friends, cooked under the stars. The whole is greater than the sum of the parts. So, whether you're crushing a frosty Miller Lite or sipping a swanky Michelada, the experience of your environment can make just about any overland brew in camp taste amazing.