The birth of American Honda began with motorcycles over 60 years ago. Not too long after, the first Honda vehicles rolled off the production line and soon became best sellers. The maverick mindset of just two men put Honda on the map back then, and that same pioneering vision and challenging spirit are still inherent. In the last two decades, Honda has offered weekend adventurers durable and capable SUVs and trucks, and it continues to build upon this foundation in exciting new ways.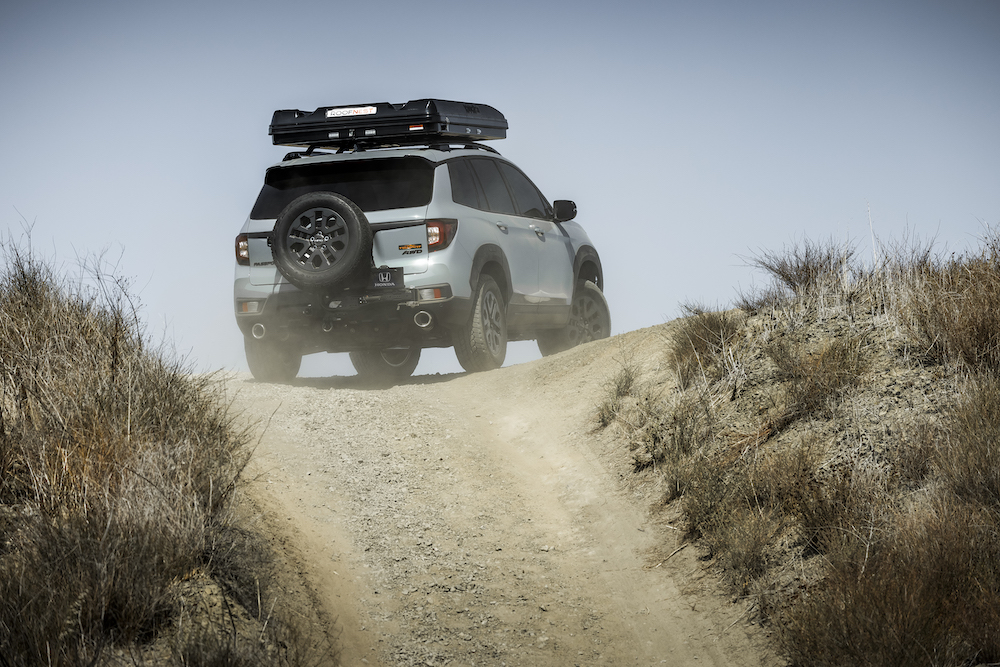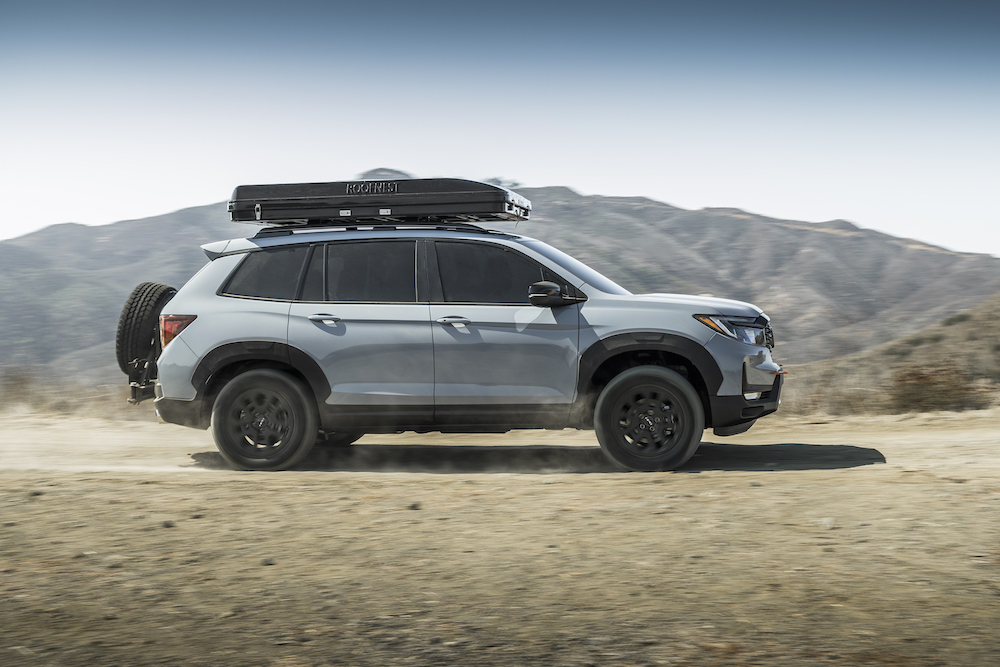 In late 2021, Honda introduced Trailsport, the new halo for Honda light trucks that further highlights their built-in off-road capability, versatility, and durability inside and out. Expressing the exhilaration of outdoor adventure, TrailSport builds upon Honda's more than 50-year legacy of extreme off-road engineering and performance that includes its motorcycles, light trucks, ATVs, side-by-sides, and generators all of which round out the overlanding enthusiast's dream garage.
"TrailSport represents the next chapter in our rugged direction and will bring exclusive styling to our existing light trucks that will appeal to buyers seeking adventure," said Dave Gardner, executive vice president of National Operations at American Honda. "Our U.S. engineering team is leveraging more than 20 years of experience creating highly capable light trucks to develop this new series of adventure-ready vehicles."
Beginning with the 2022 Passport, the TrailSport edition includes more aggressive tires, increased ground clearance, an off-road-tuned suspension, underbody protection, and expanded all-wheel-drive capabilities. Design elements include a sculpted hood with a pronounced power bulge, squared-off nose, upright grille, and revised front fenders. Around the back, a redesigned, more aggressive rear bumper features cutouts for larger twin exhaust outlets, plus a tow hitch cover and skid garnish design that matches the more rugged front-end styling. Passport's tough new look better reflects the rugged capabilities of its strong unibody construction, independent front and rear suspension, standard 280-horsepower 3.5-liter V6 engine, 9-speed automatic transmission, and available class-leading i-VTM4® torque-vectoring all-wheel-drive system.
In the cabin, TrailSport stands out with orange contrast stitching on the steering wheel, door panels and seats, amber interior lighting, and the TrailSport logo embroidered on the front seat head restraints and molded into the rubber floor mats. TrailSport also features power-folding mirrors for narrow trails and a heated windshield wiper parking area to keep them from getting stuck in frigid conditions. Even the design of the new TrailSport logo is inspired by nature's beauty and the spirit of exploration. The orange TrailSport badges grace its grille and tailgate, while the Passport and AWD badges are painted gloss black instead of the chrome used on the rest of the lineup.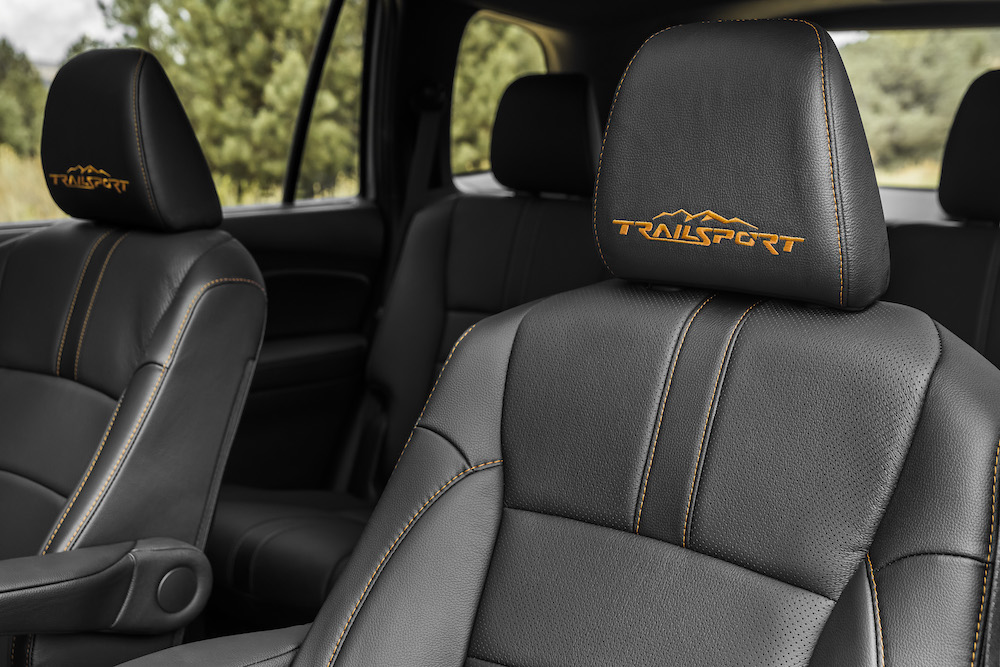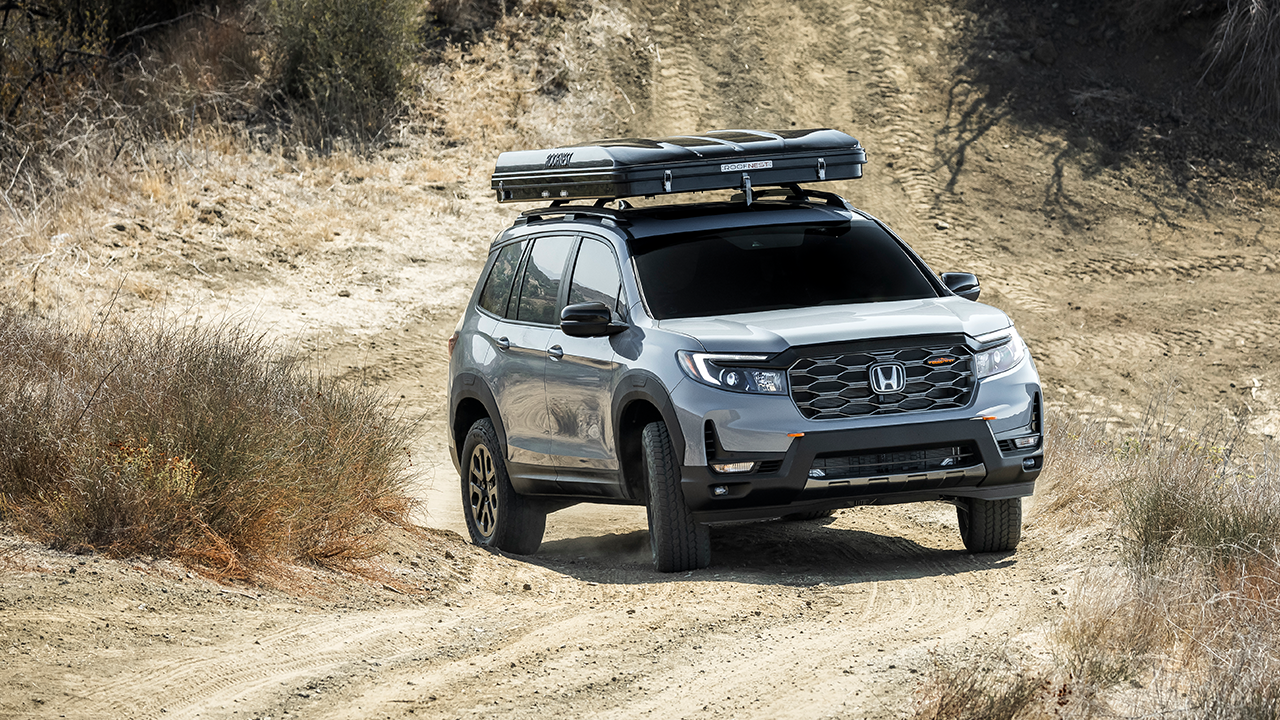 The Trailsport edition continues in the 2022 Pilot and is bolder and more capable than ever. From covering rough terrain with more ground clearance to turning heads with rugged-style tires and high contract stitching, the Pilot TrailSport is engineered for adventure. Over the next few model years and depending on the model, Trailsport off-road capability will further be enhanced with upgrades, including:
Expanded AWD capabilities
Full-size spare tires
Increased ground clearance
More aggressive tires
Off-road suspensions
Underbody protection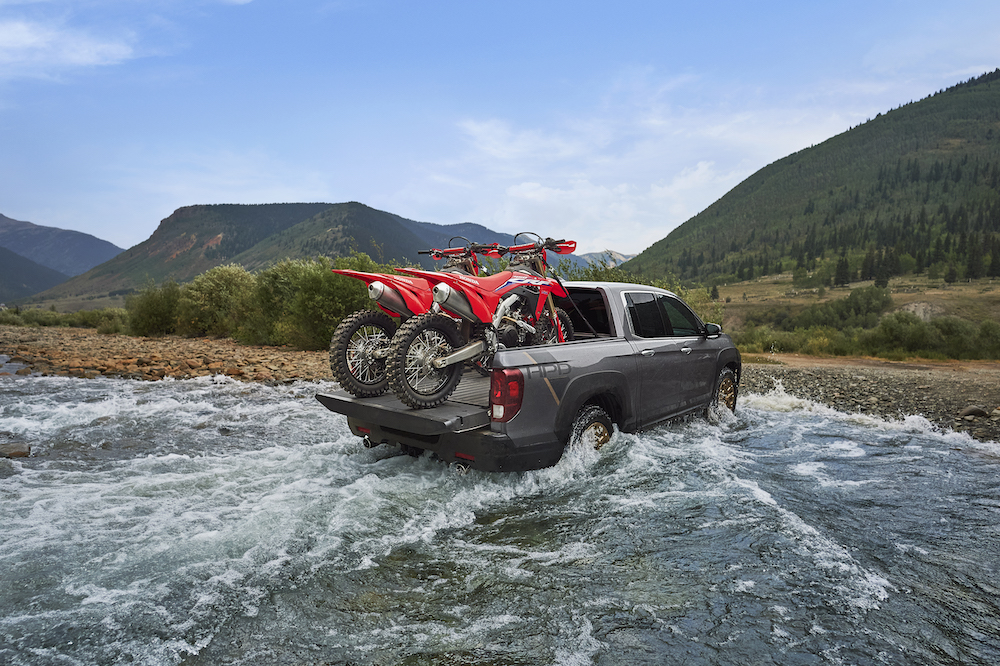 Honda currently operates 18 major manufacturing facilities in North America. In 2020, more than 95 percent of all Honda vehicles sold in the U.S. were made in North America, using domestic and globally sourced parts.