About Midland Radio
Since its founding in 1959, Midland Radio Corporation has consistently been at the forefront of two-way radio and weather radio technology. 
Headquartered in Kansas City, Missouri – the heart of the country, Midland is committed to creating innovative products that take your communication to new levels. The company has a well-known reputation of providing reliable, durable, and clear communication for every adventure, whether that be traversing down the Rubicon Trail, scaling the Rocky Mountains, or enjoying the views along the seashore trails of Cape Cod. Midland Radio knows firsthand just how vital communication is to your safety and ability to connect with others while taking on the next trail.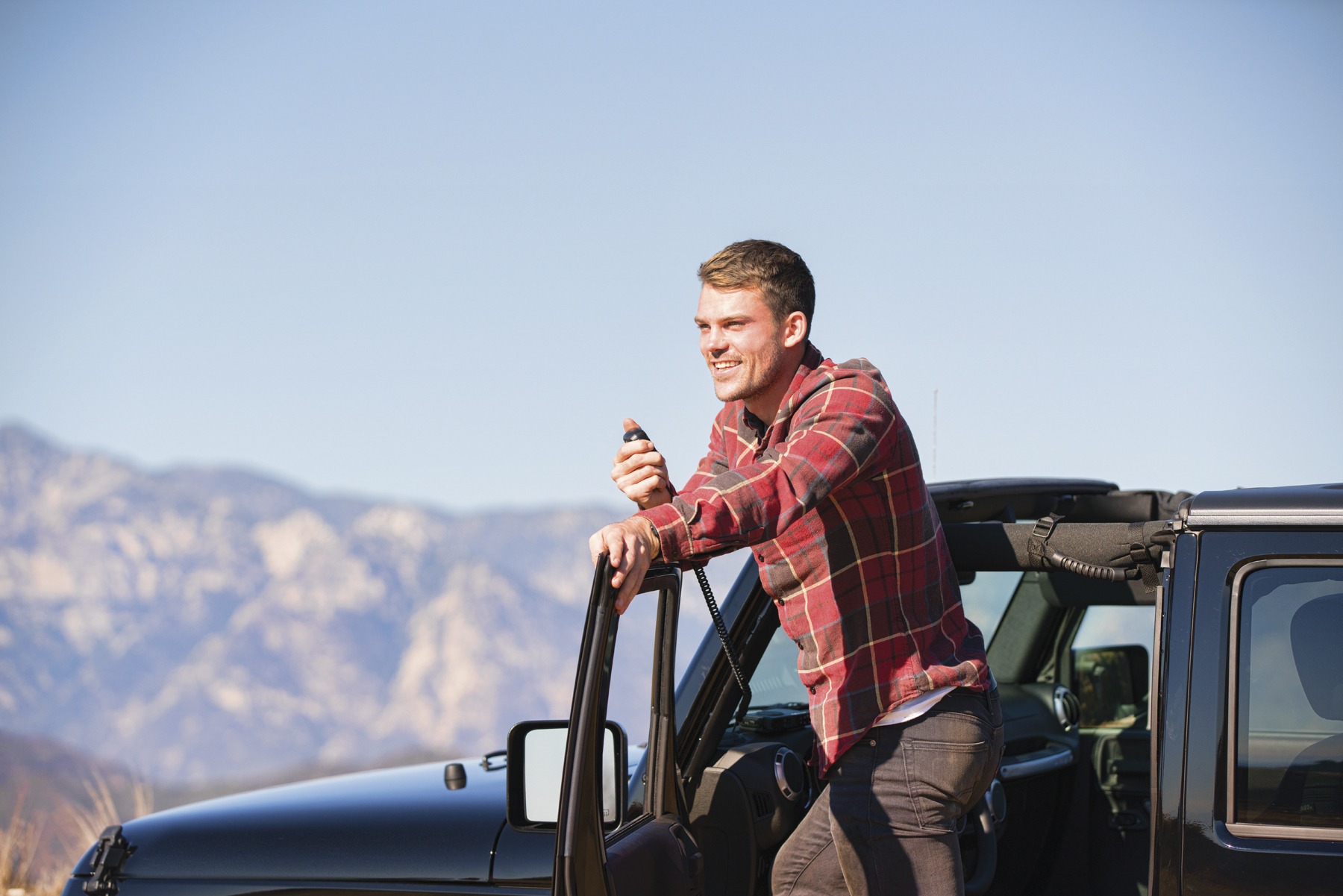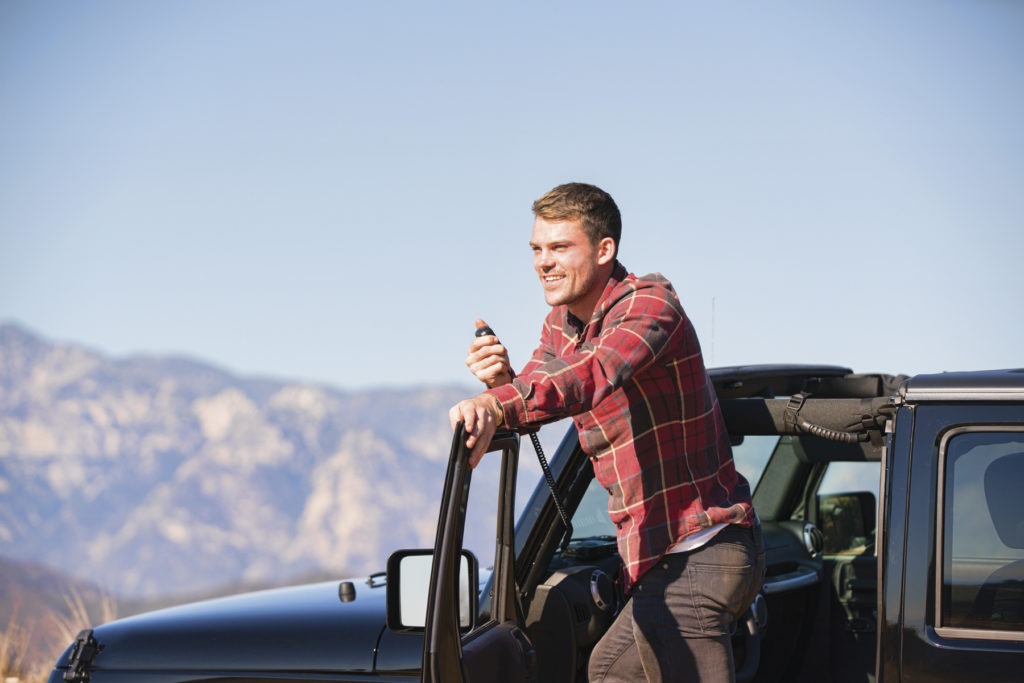 Taking Communication to the Next Level
Known as the first manufacturer of CB radios in the United States, Midland Radio has long been involved within the overlanding community.
Because of CB radios' limitations in range due to a maximum of 4 watts of power by law, Midland saw the need for a better communication solution. To bring communication to the next level on the trails, Midland looked to General Mobile Radio Service (GMRS) frequency for stronger and clearer radio technology.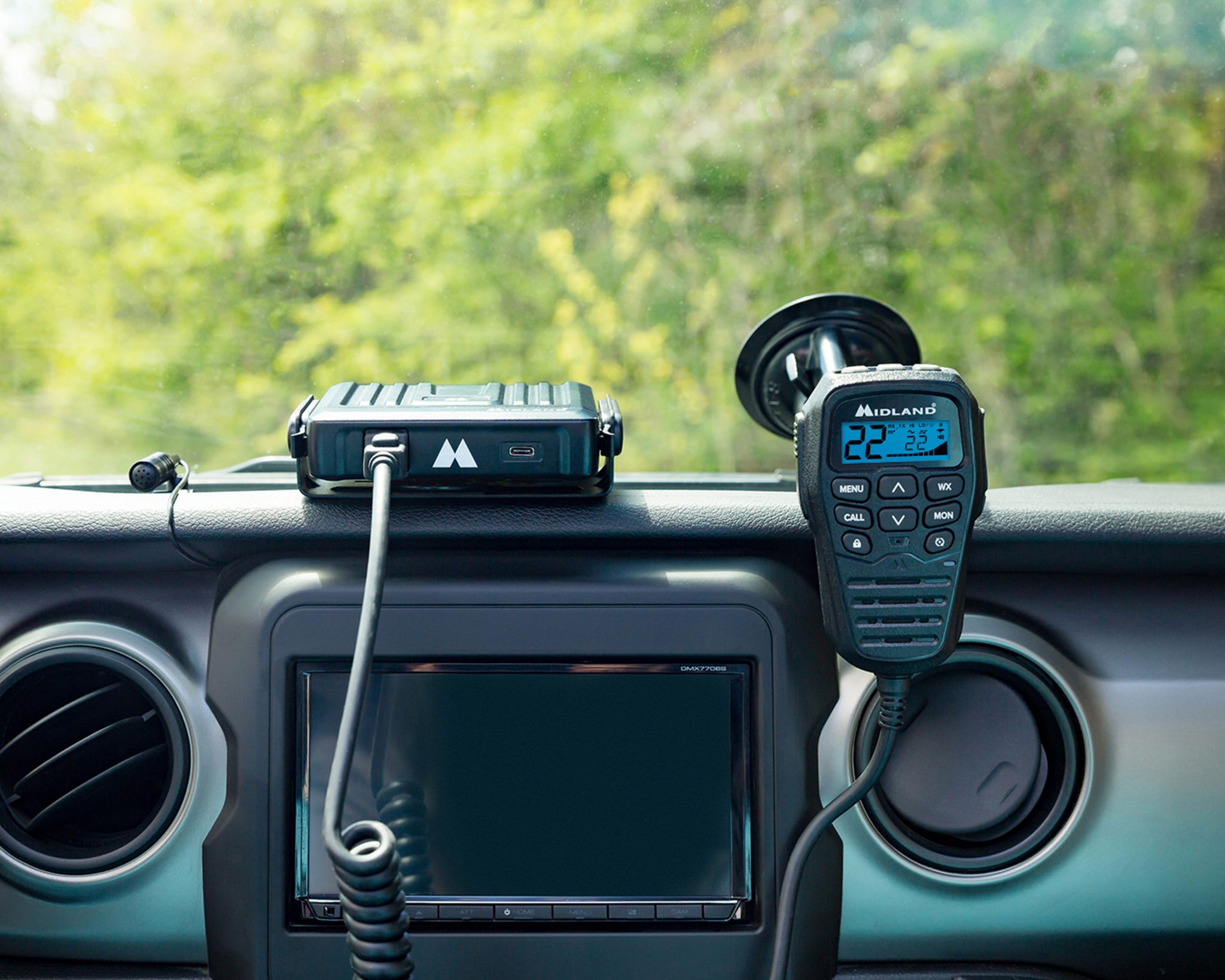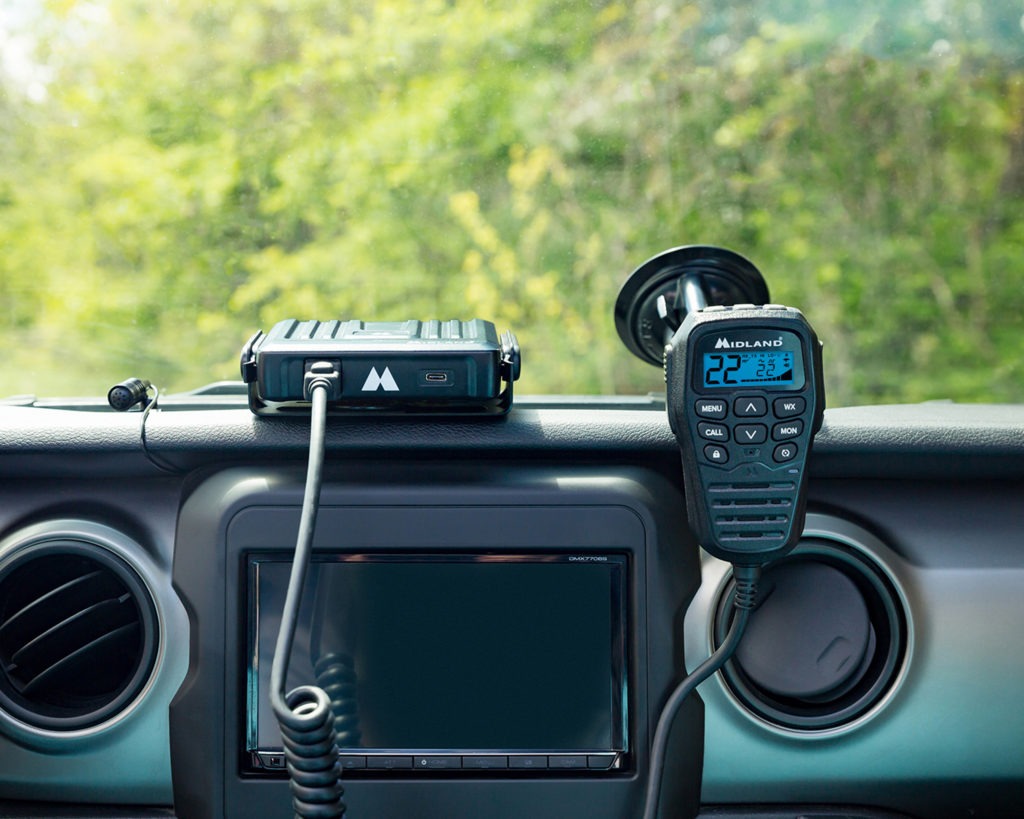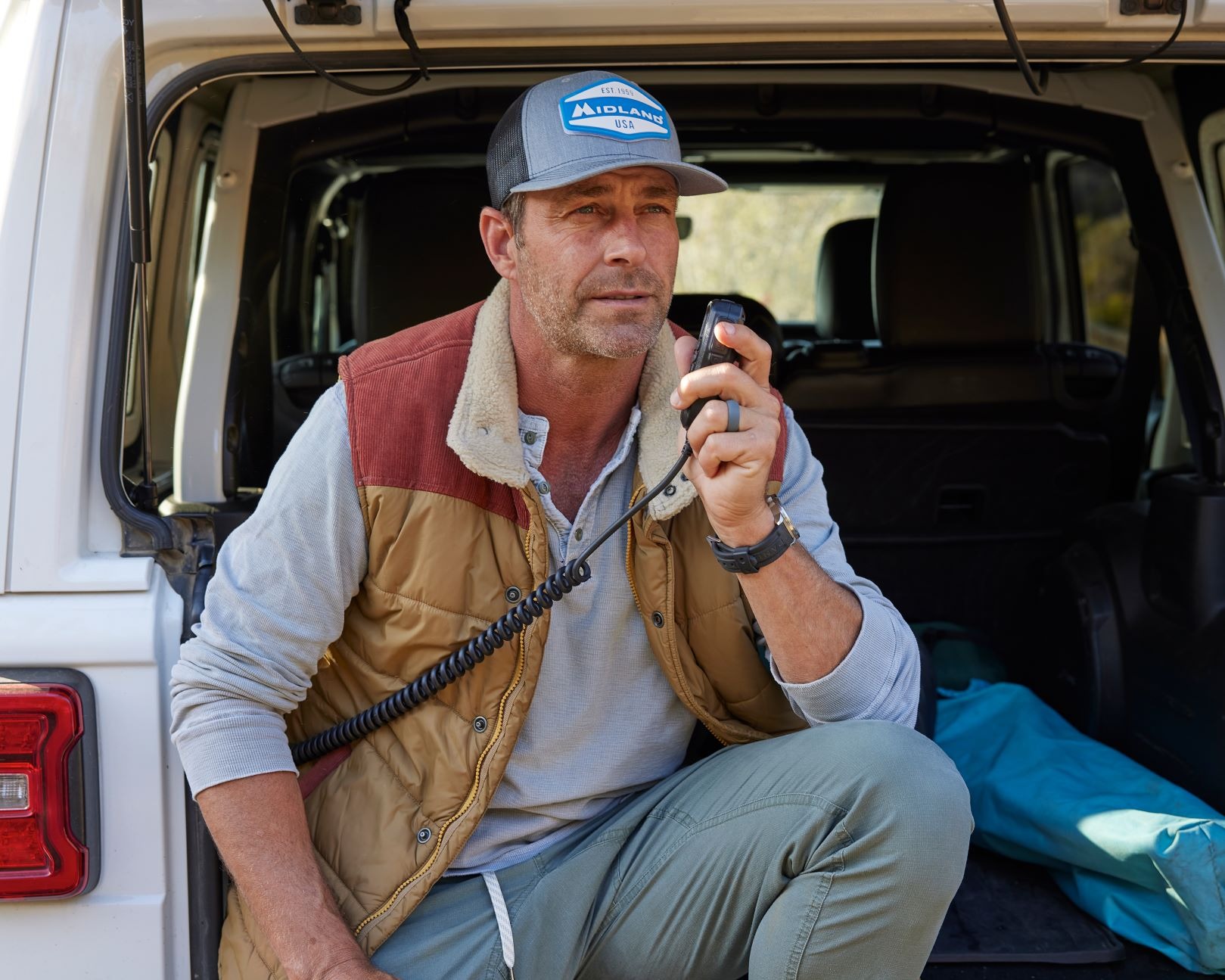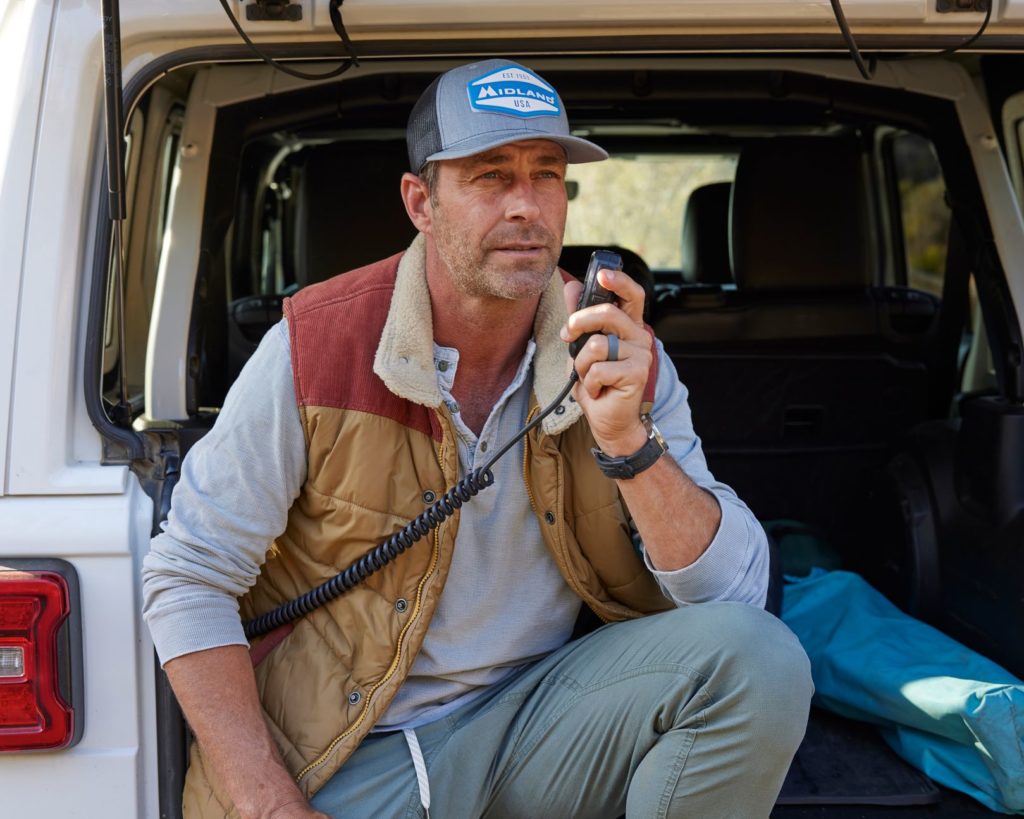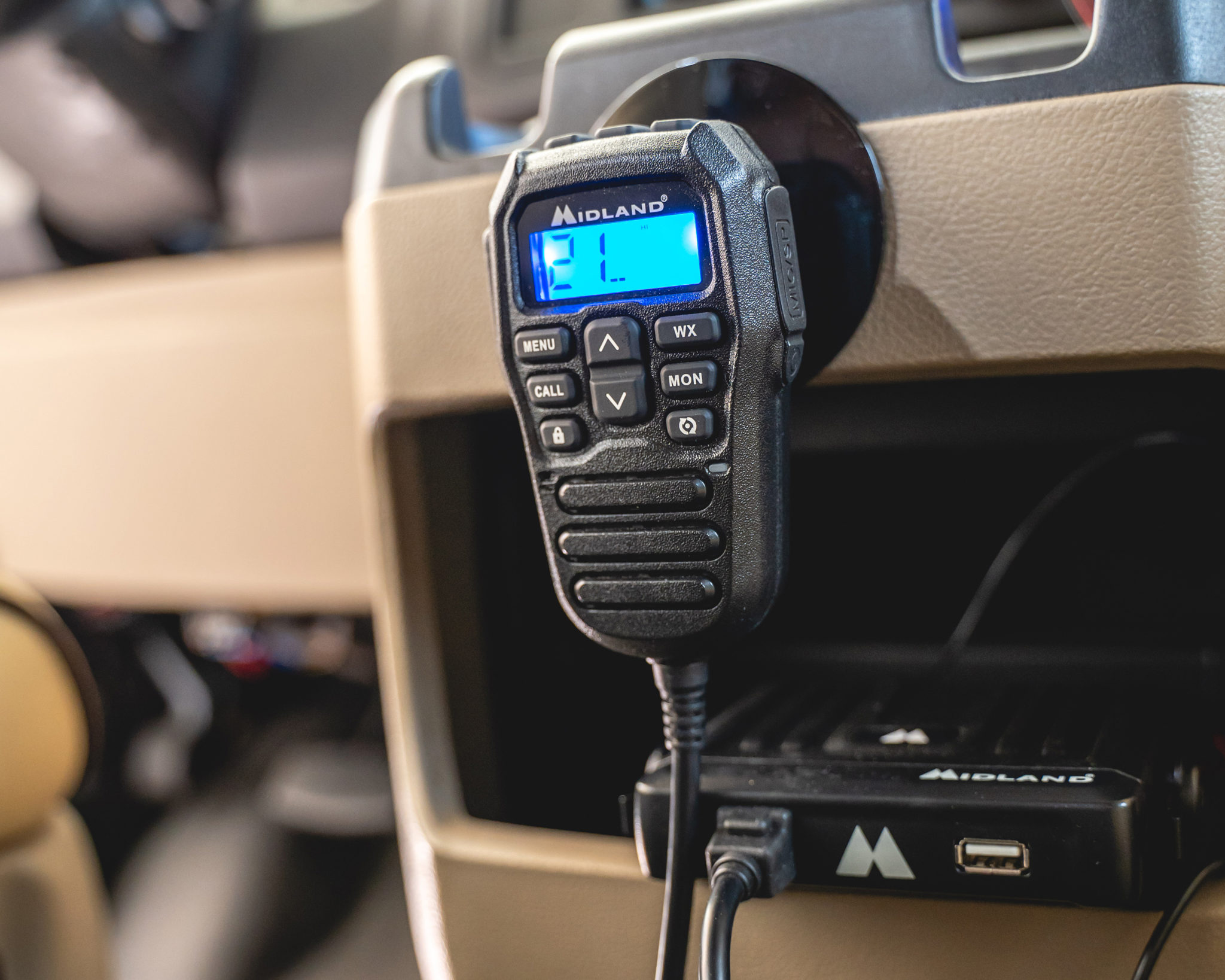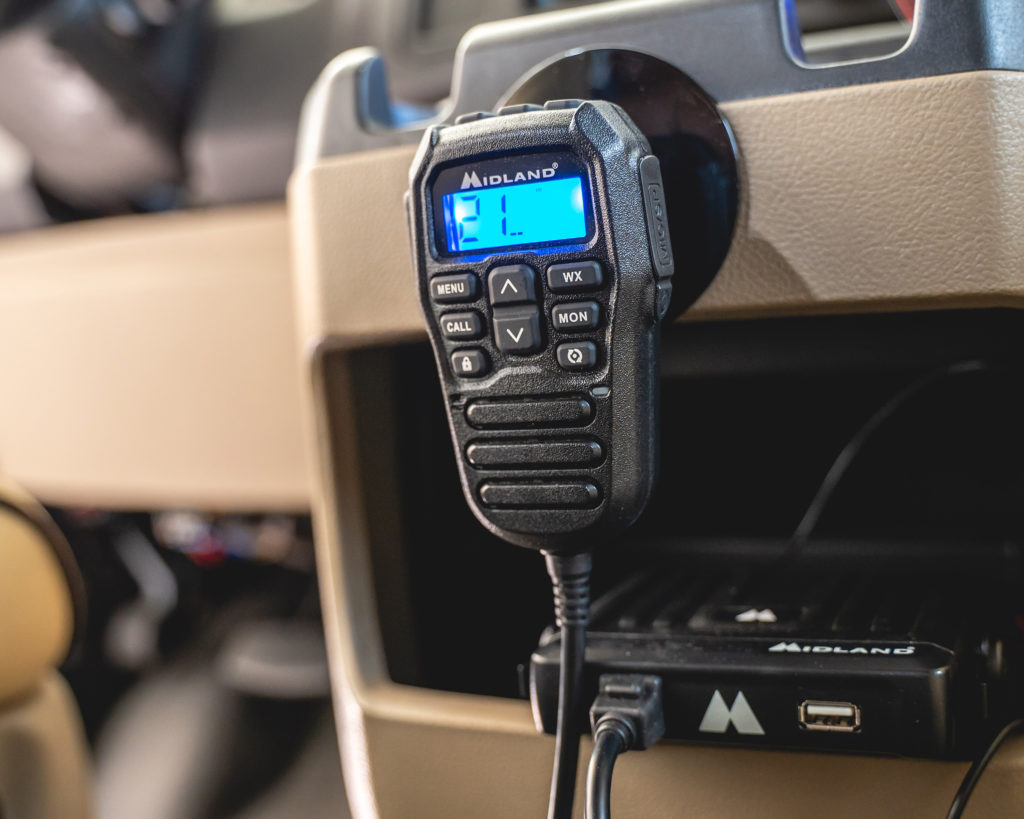 In 2016, Midland Radio positioned itself to take the lead in GMRS two-way radio technology with the introduction of the MicroMobile® line of two-way radios. Since then, Midland has expanded its line of radios with 5, 15, and 40-watt versions, with a 50-watt option coming in early in 2022. 
Overlanders can drastically expand their range with Midland's MicroMobile® radios. The GMRS MicroMobile® line provides up to 10x the power of CB. With increased power output, these radios can significantly stretch your communication range by up to 50+ miles.
The MicroMobiles operate on the FM band rather than AM, which CB operates on, so overlanders will enjoy improved voice clarity making it easier to understand one another when coverage is limited and you need it the most.
Leading the GMRS Transition
Leading the transition in GMRS, Midland is the Official Communication Sponsor of Jeep® Jamboree USA, replacing decades of usage of CB radio. JJUSA participants are now required to use a GMRS radio for trail communication.
With its sponsorship, Midland personnel are traveling the top off-road trails across the country. This unique experience gives Midland the ability to create products that will only improve your overlanding experience- safely and more efficiently.
Partners on the Trail
The people at Midland know that it's the community of overlanding that makes it special. That's why Midland partners with experts like Aaron Paris of Switchback Outdoor Safety. While overlanding has grown exponentially in recent years, Paris has long been a leader in navigating the trails safely and efficiently. Paris is Overland Bound member #6, making him one of the first members of the global adventure network. This past summer, Paris represented Midland at Four Wheeler's Overland Adventure event, where participants pushed the boundaries of GMRS technology.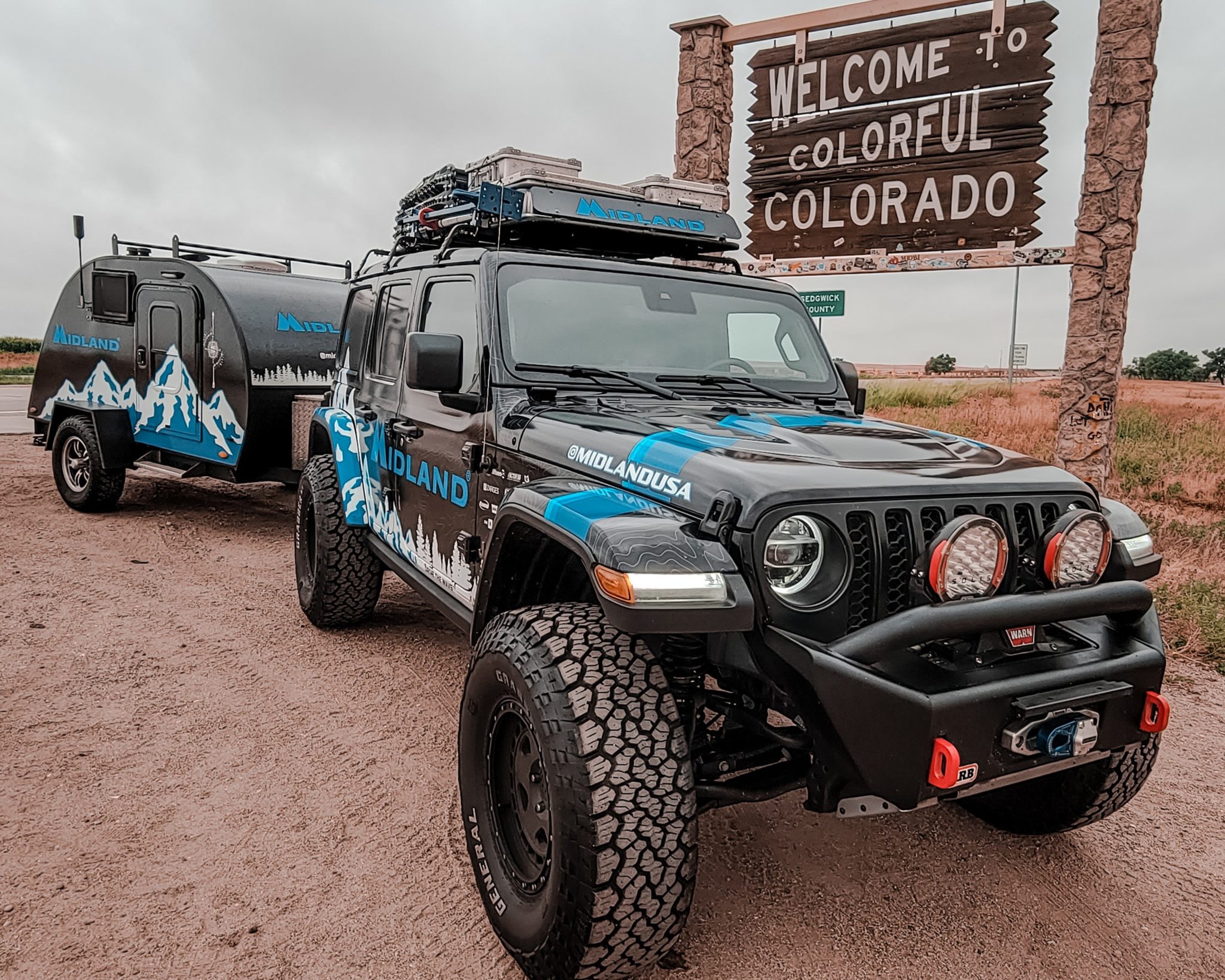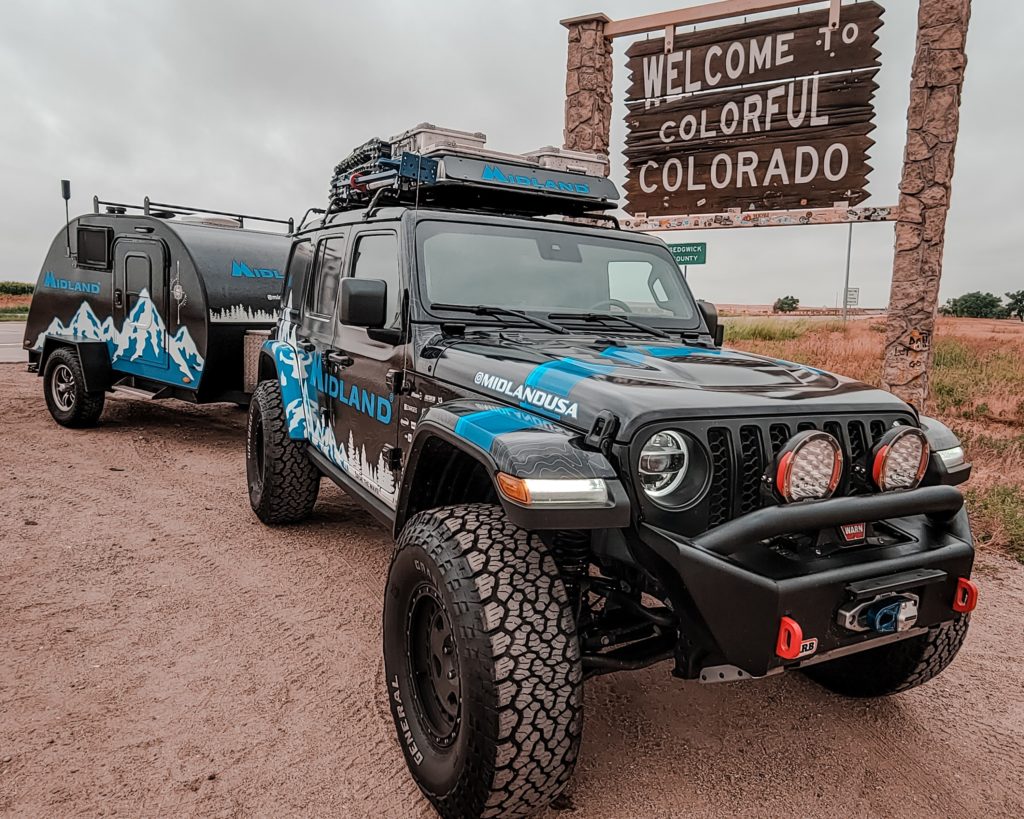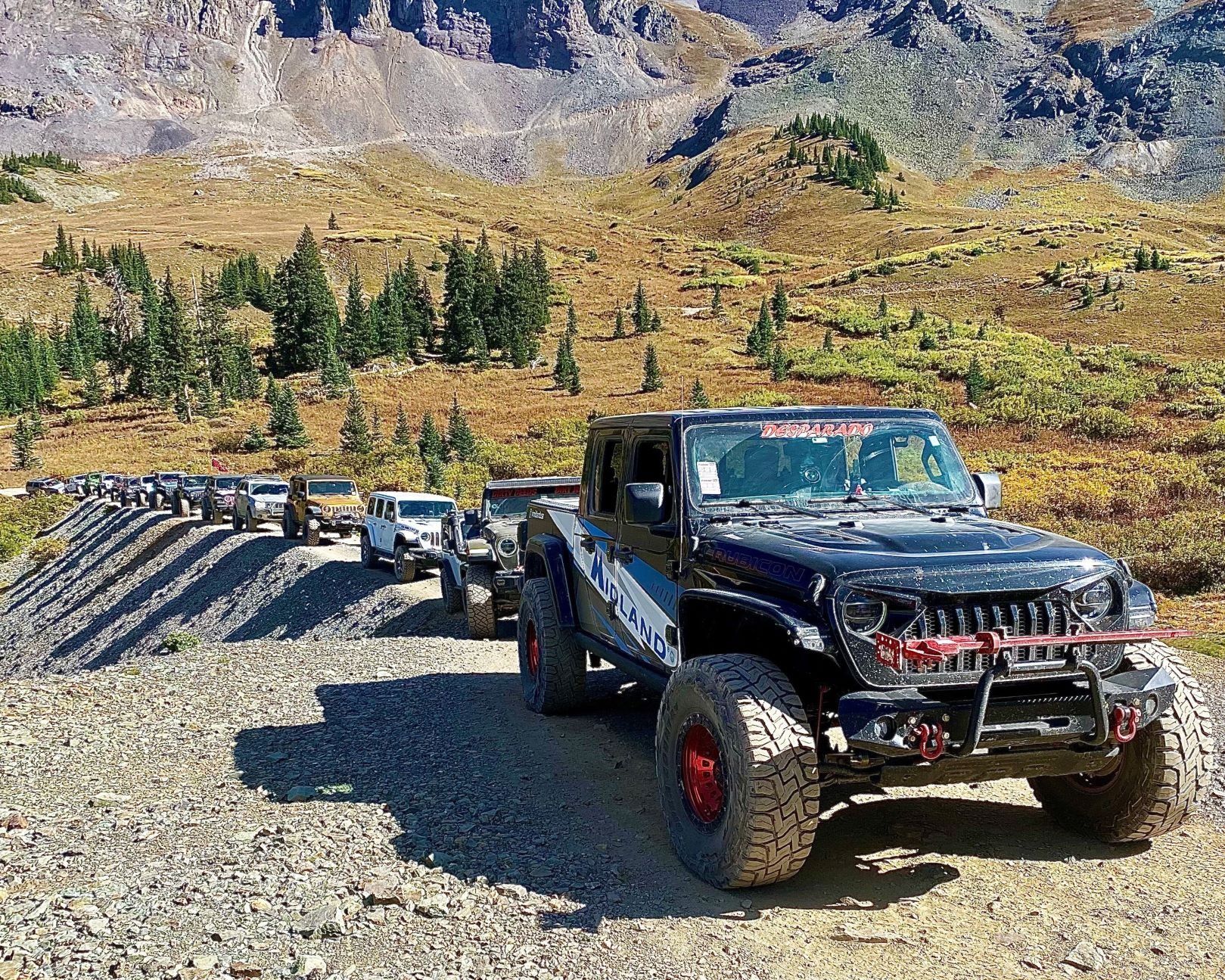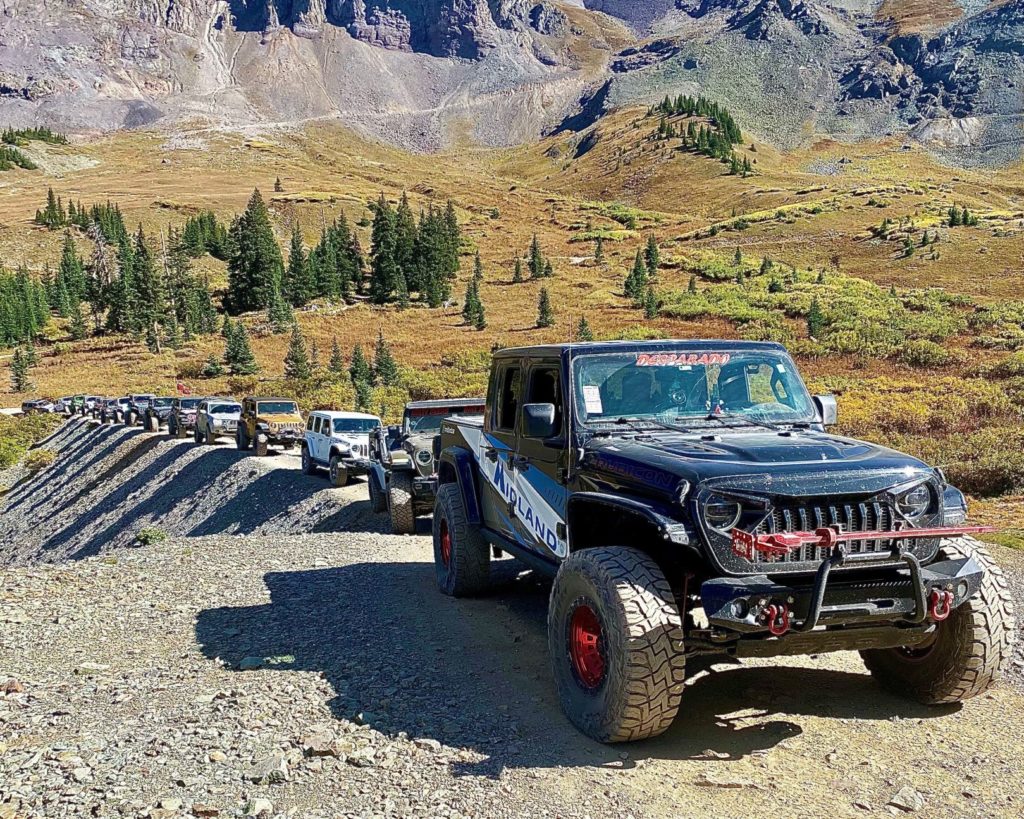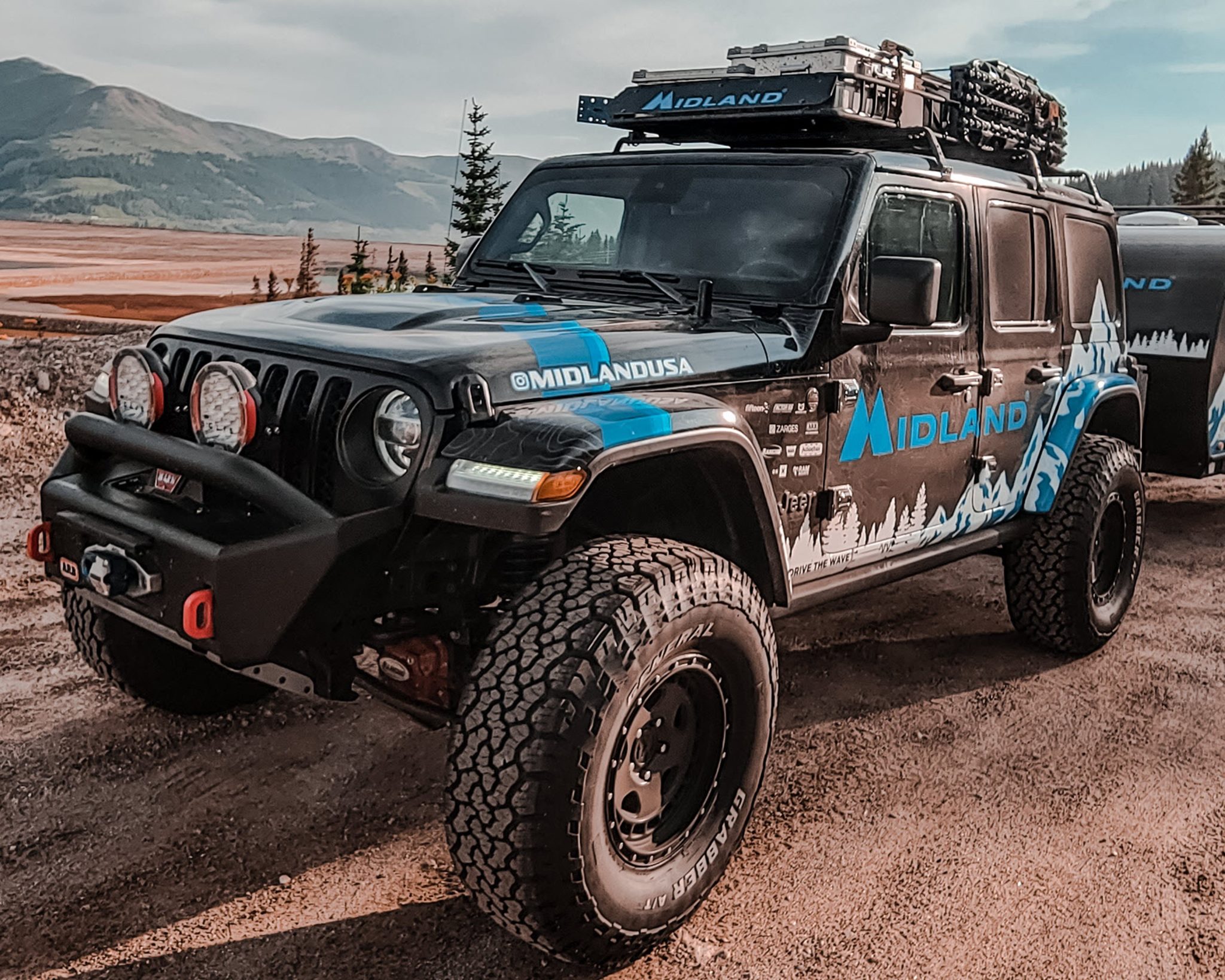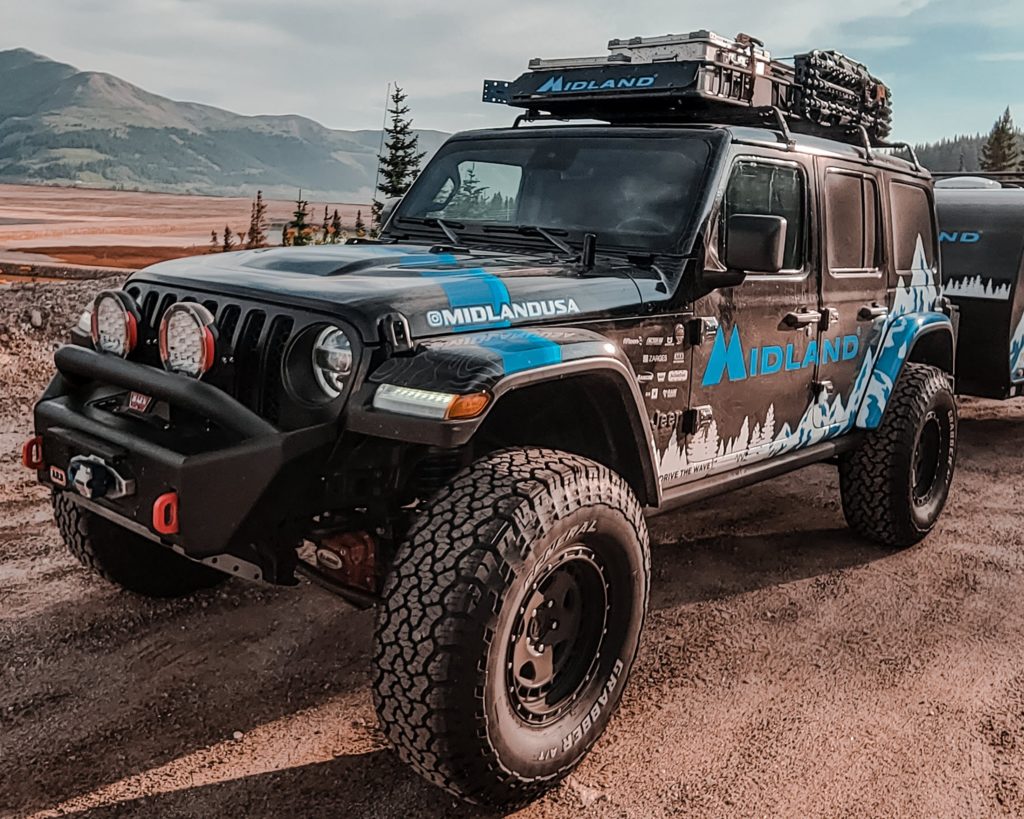 Midland Radio also partners with expedition-ready brands which seek to enhance an overlander's outdoor adventure. Midland enjoys partnerships with notable overlanding brands like onX®, Rancho®, RAM® Mounts, Front Runner®, Fifteen 52®, and E3 Overland Association, to name a few. 
The MXT275 MicroMobile® Two-Way Radio 
Midland's MXT275 MicroMobile®15-watt Two-Way Radio is the number one selling mobile GMRS radio in the United States. Its fully integrated control microphone is ideal for vehicles with limited dashboard space, allowing you to stash away the radio base unit. The MXT275 cuts down the charging time for cell phones, hand-held radios, and other electronics via its USB-C charging port. This radio brings authority to your communication with 15 GMRS channels and eight repeater channels. Equipped with NOAA Weather Scan + Alert technology, the MXT275 will keep you informed of any local weather conditions. Having this vastly important information brings an added level of peace of mind as you and your loved ones explore on your next adventure.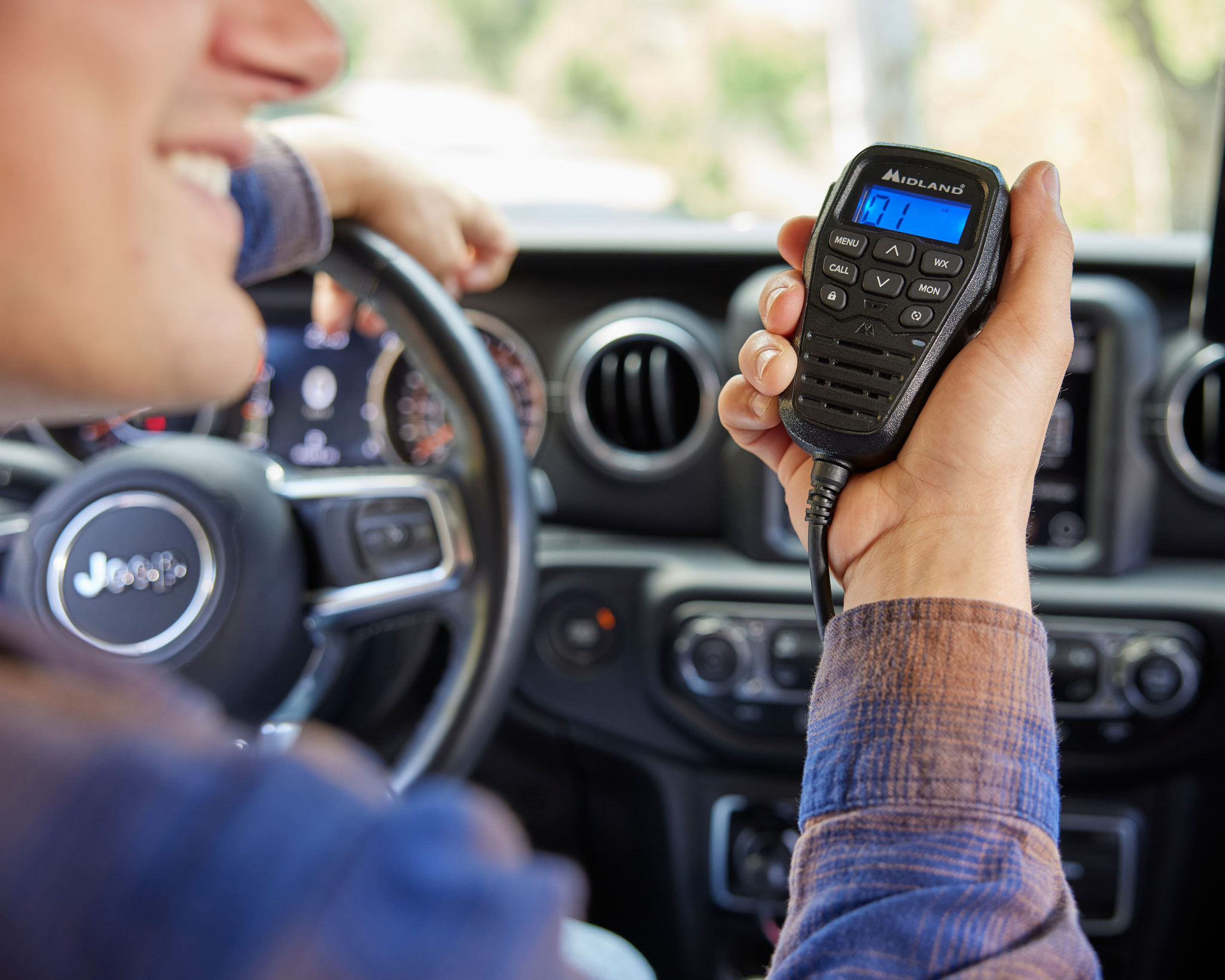 See you on the trail! – Midland Radio