UK overlanding startup INEOS Grenadier, which recently debuted a BMW-powered 4×4 SUV that's a clear homage to the Land Rover Defender, is now planning a second model, the Quartermaster, as well as a possible hydrogen-powered model down the line. Both the Quartermaster and the hydrogen prototype broke cover at the recent Goodwood Festival of Speed.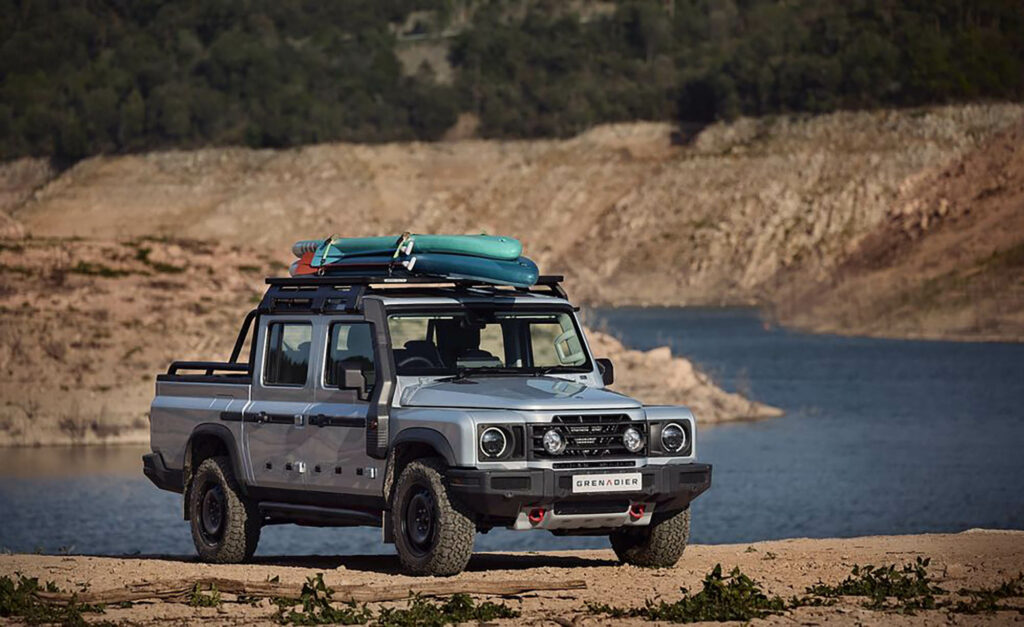 The new Quartermaster joins a growing number of "blended" SUVs/pickups, including the popular Jeep Gladiator and defunct Subaru Baja. INEOS tagged an extra foot of length onto the Quartermaster to allow for a useful bed size, which comes in at just under 64 inches by 62 inches – a fair bit wider than many American pickup truck beds. Towing is rated at just over 7,500 pounds with a 1,700-pound payload limit. The Quartermaster will offer 10.4 inches of ground clearance and the ability to ford 31.5 inches of water.
The Quartermaster gets power from the same BMW 3.0-liter turbo inline-six engine as the 4×4 SUV. European buyers can also specify a diesel motor. An eight-speed ZF automatic transmission with a standard center locking diff is mated to a two-speed transfer case. Electronically locking front and rear differentials are optional, and solid axles are tamed by a multi-link suspension. So far, the INEOS Quartermaster and 4×4 are UK/EU-only, but we expect that to change at some point. Three trims will be offered, a base rig, an off-road focused Trailmaster, and a more luxe Fieldmaster. Prices in the UK will start at about $87,000. With the original 4×4 SUV expected to start serial production later this year, we don't expect the Quartermaster to appear until 2024.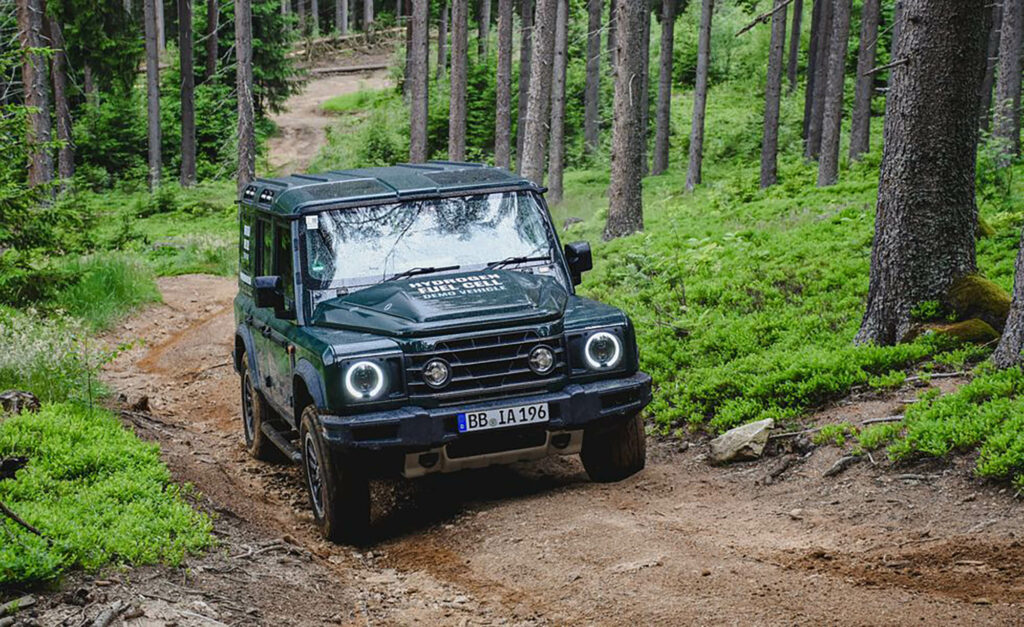 The other rig INEOS displayed ran on electricity generated from a hydrogen fuel cell under the hood, which had been modified to fit the boxy energy-producing device, sometimes referred to as a "stack." Otherwise, the hydrogen 4×4 prototype looks identical to and is based on the 4×4 platform, but INEOS said the hood bump would disappear from production vehicles. Reports indicate the hydrogen drivetrain is also sourced from BMW. No performance specifications or targets were announced.
A hydrogen model makes sense – for INEOS at least – seeing how its parent company, chemical maker INEOS Group, produces hundreds of thousands of tons of the primordial gas each year. The Grenadier vehicles are a passion project for CEO Jim Ratcliff, who is worth well north of $10 billion by most estimates. While hydrogen vehicles have their advantages, they have drawbacks as well, including a lack of infrastructure both locally and worldwide. INEOS and Ratcliff have the financial might to perhaps remedy that situation, especially in a smaller area like the UK.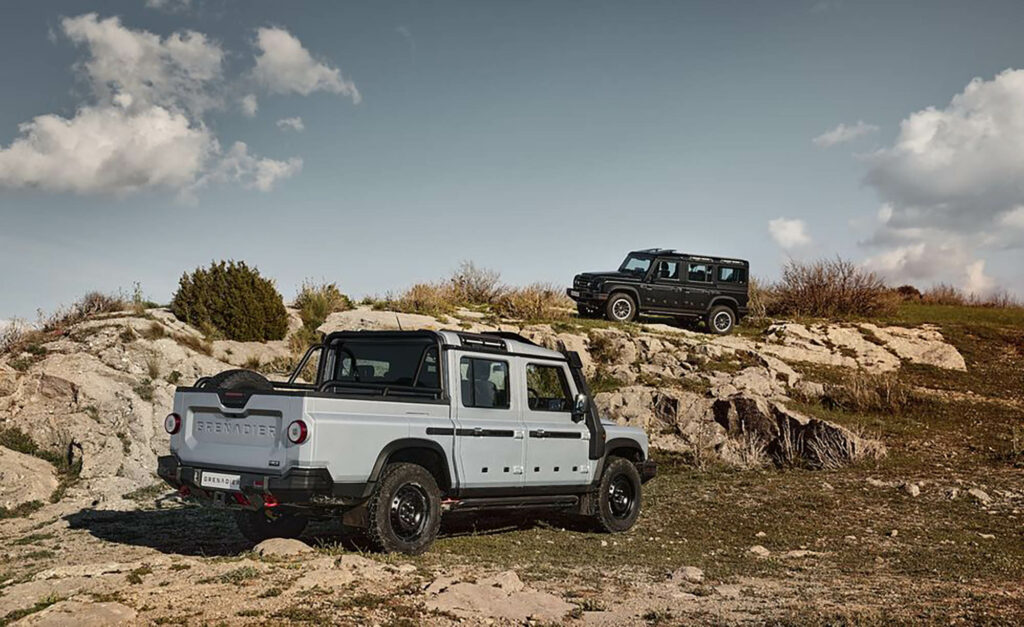 In the US, only California has any hydrogen filling stations and hydrogen-fueled vehicles on the road. Hydrogen-powered vehicles don't typically burn hydrogen directly in an engine (although that is possible to do); the gas is typically run through a fuel cell to create electrical power, which is then stored in a battery in the vehicle. Fuel cell technology has been maturing for decades and is often used in spacecraft to power electrical systems. The cleanliness of a hydrogen power system is attractive since the "waste" product of a fuel cell is pure water (H2O), and hydrogen can be made from numerous abundant sources, including seawater. However, hydrogen has to be stored under enormous pressure and is highly flammable, making on-vehicle storage complicated. INCEOS has said it plans to produce an electric vehicle by 2026, but did not specify if it will run on hydrogen.