Amanda Zito is a full-time content creator, and you can find her videos on Youtube Channel "As the Magpie Flies." She has been traveling solo and camping off her motorcycle since 2013. She has ridden across the country twice on her Honda CB500x, and her goal is to encourage more people to get outside and enjoy the world on two wheels.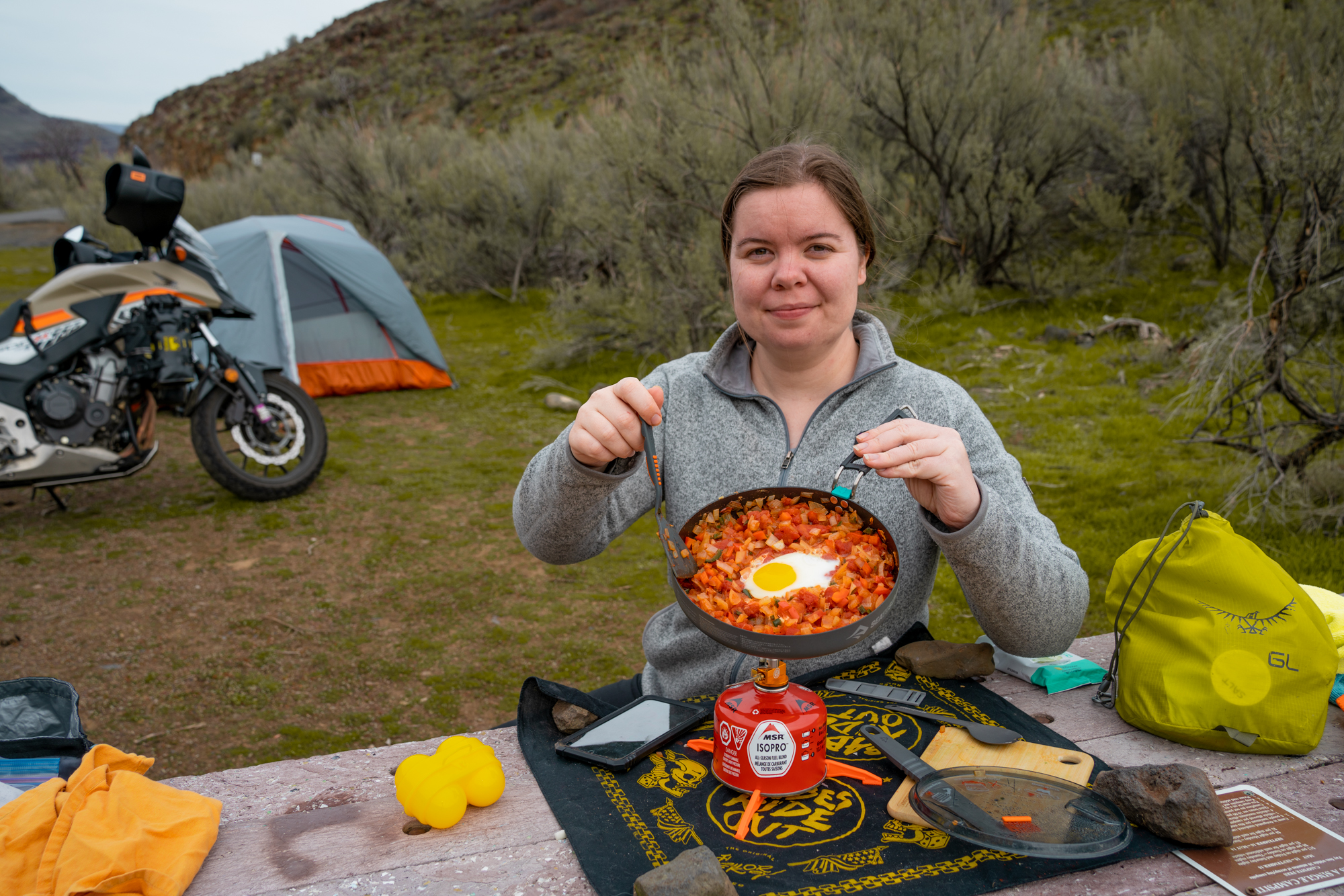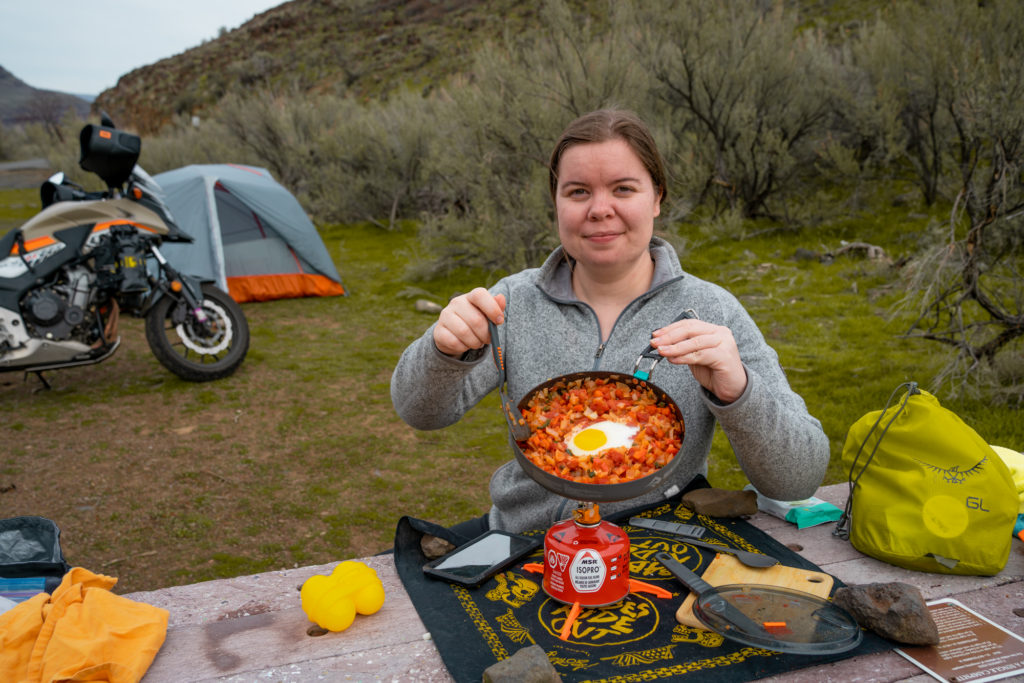 Tell us about your rig(s):
My number one gal is my 2016 Honda CB500xa. Her engine and suspension are all totally stock. While I did add a skid plate, engine guards, and other accessories, most of those were added to solve a specific problem I was having or to make it so I could carry more gear. She's not rally raided or upgraded to rip babyhead hills, but I kind of like it that way because it shows people how capable this machine is even though it's not what most people would consider optimal for Overland or Adventure riding.
I also own a 1980 Suzuki GS850gl, a 2005 Honda Shadow Spirit 750, a project 1972 Honda CB175, a Moped, and a Coleman Pit Bike. You might think those aren't relevant, but they've all seen their fair share of dirt before I got the CB500x.
For the winter months, I have my 2000 Ford F150 XLT Super Cab 4×4 with the 5.4 V8 engine and an early 2000s Northstar Pop Up Truck Camper in the back. It's a cozy second home when the roads are too slick for comfort to ride my bike.
All-time favorite campsite?
My favorite site is a spot north of Bozeman, MT, with the most spectacular view of the Bridger Mountains.
What's your go-to overlanding meal?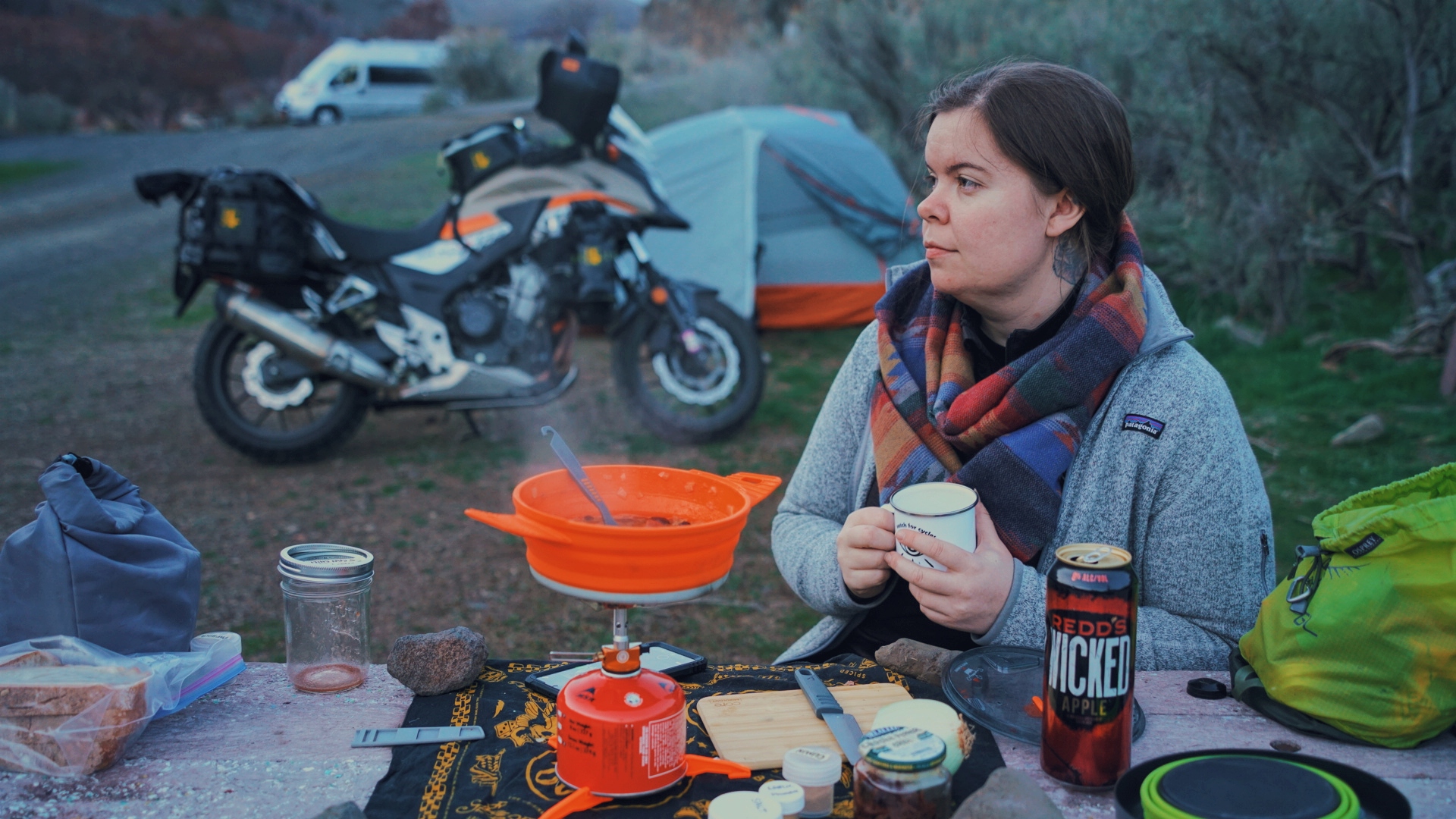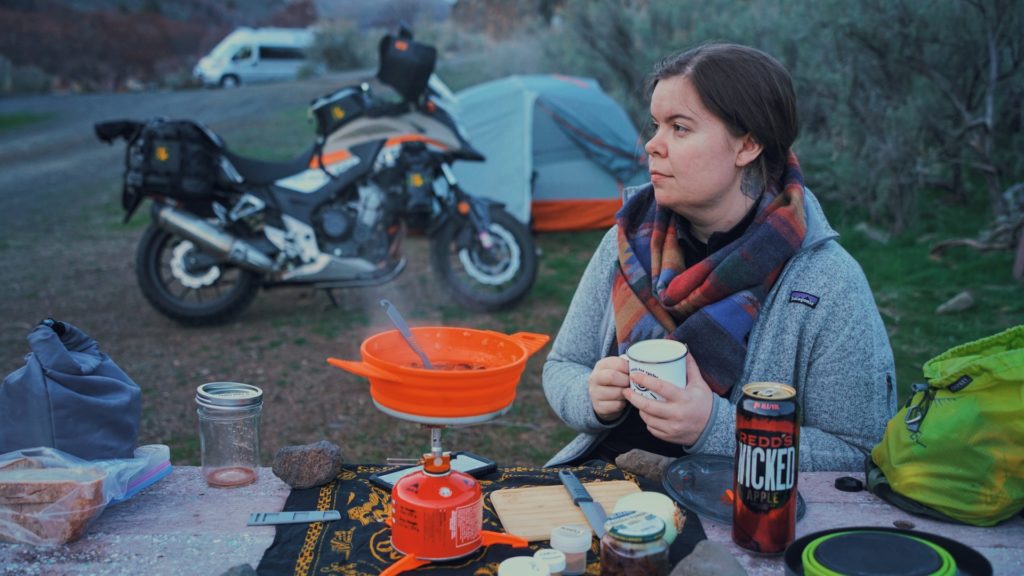 Simple veggies, lemon juice, olive oil, and pasta. 
Most of the time, it's something like cooked asparagus, broccoli, cherry tomatoes, a little garlic powder, and rotini pasta. Squeeze some lemon juice on it, mix in a little pasta water, and add some extra olive oil right at the end. It's very satisfying after a long ride because it tastes so fresh and makes my body happy. Asparagus and broccoli actually travel pretty well on the bike as long as it's not over a hundred degrees outside. The cherry tomatoes that come in the plastic domes do pretty well for two to three days.
If I have the option, I will always eat fresh veggies over dried any day, even if that means putting in a little extra work. How we fuel our bodies when we demand the most of them really makes a difference in your mood and your performance. Obstacles don't seem so daunting after a good fresh meal.
Best silver-lining story? 
I'm gonna take us back a bit because this is by far one of the best and worst things to happen to me on the road.
In 2016 I was touring Montana on my 1980 Suzuki GS850gl. I took that thing everywhere, up mountain roads it had no business being on. I was trying to find a ghost town outside of Lewistown, Montana. Little did I know at the time, I went up the "wrong" side of Judith Peak. Made it all the way to the top and dropped the bike three times. Once because I was trying to turn around on a steep hill, and the other two times because a mega storm was moving into Eastern Montana and the winds on top of Judith Peak were horrendous. After the third drop, the bike wouldn't start again. In my attempts to diagnose why the bike wouldn't start, I drained the battery. I did not yet own a Satellite Messenger, so I had to walk for an hour down the mountain before I found someone to try and jump the bike. That also did not solve the problem. So, I convinced this stranger to take me down into town to try and find a tow truck.
This was when the universe introduced me to Martin. He was the one-man show at the only reliable tow truck company that would answer their phone in Lewistown. He was also an old rodeo cowboy and probably the sweetest man I have ever met. By the time I got to town and had convinced him to take a rollback tow truck up a washboard trail, it was too dark to do it safely. I was devastated because not only did I not have enough money to stay in a hotel, but all of my camping gear was still on the bike on top of Judith Peak. Martin came to the rescue and not only let me stay in the sleeper cab of the big rig at the tow truck shop -so I could lock the doors and feel safe- he also treated me to dinner and breakfast the next day. The next day we went up the mountain, got my bike, and he helped me run around town all afternoon so I could charge my battery and replace all the oil in my bike -which turned out to be the reason it wouldn't start. Since I didn't have roadside assistance yet, he also walked me through how to submit a receipt for reimbursement, marked the date of the tow for the day after I signed up for roadside assistance with my insurance company, and didn't mark it as an offroad tow so they would cover it. This man was a serious angel.
I stayed at the shop one more night, so I could help him recover a dump truck that had tipped and dumped grain all over a local county road. I continued on my journey the next day, but Martin and I became pen pals (yep old fashioned snail mail) for the next few years.
To this day, still, the BEST Worst thing to ever happen to me.
What is an area of overland travel that you think you have nailed? 
I feel like I've nailed cooking food that keeps my body happy while I'm on the road and making a campsite feel like a home away from home for me. However, I think I still have a lot of skills to learn when tackling obstacles offroad. I'm still a bit of a slowpoke, which doesn't bother me, but I'm reminded of it whenever I travel with others. I've been taking steps to make some progress with this, though, Pat Jacques of ADVWoman really helped build up my confidence when I took her class. I look forward to participating in more training in the future.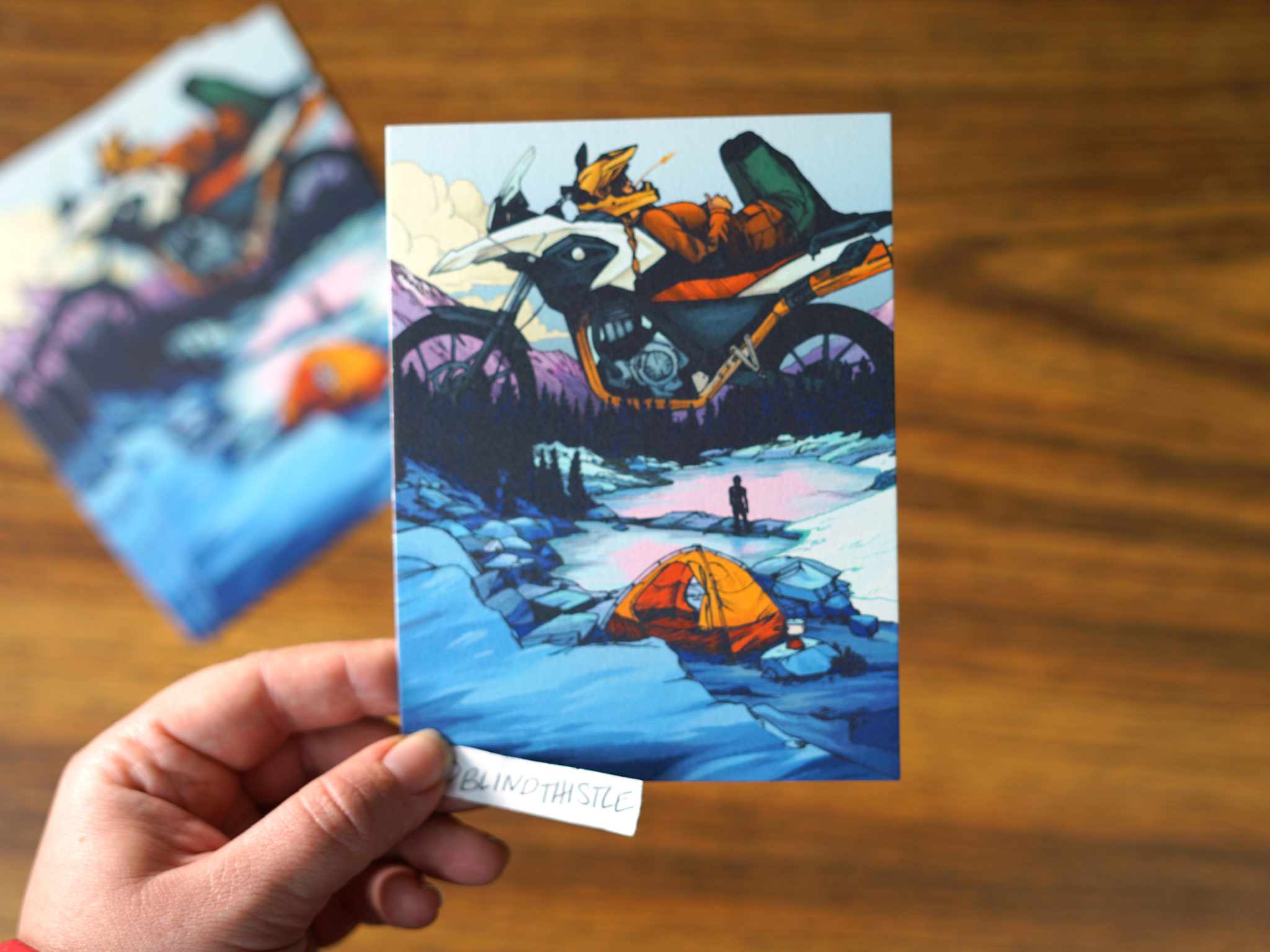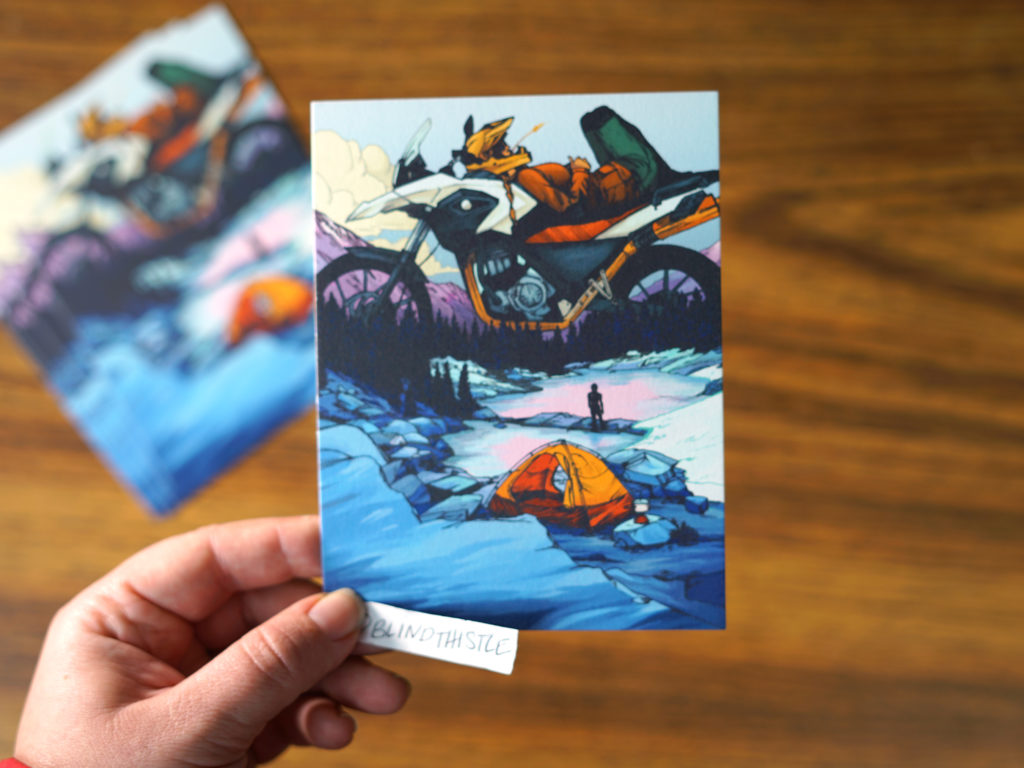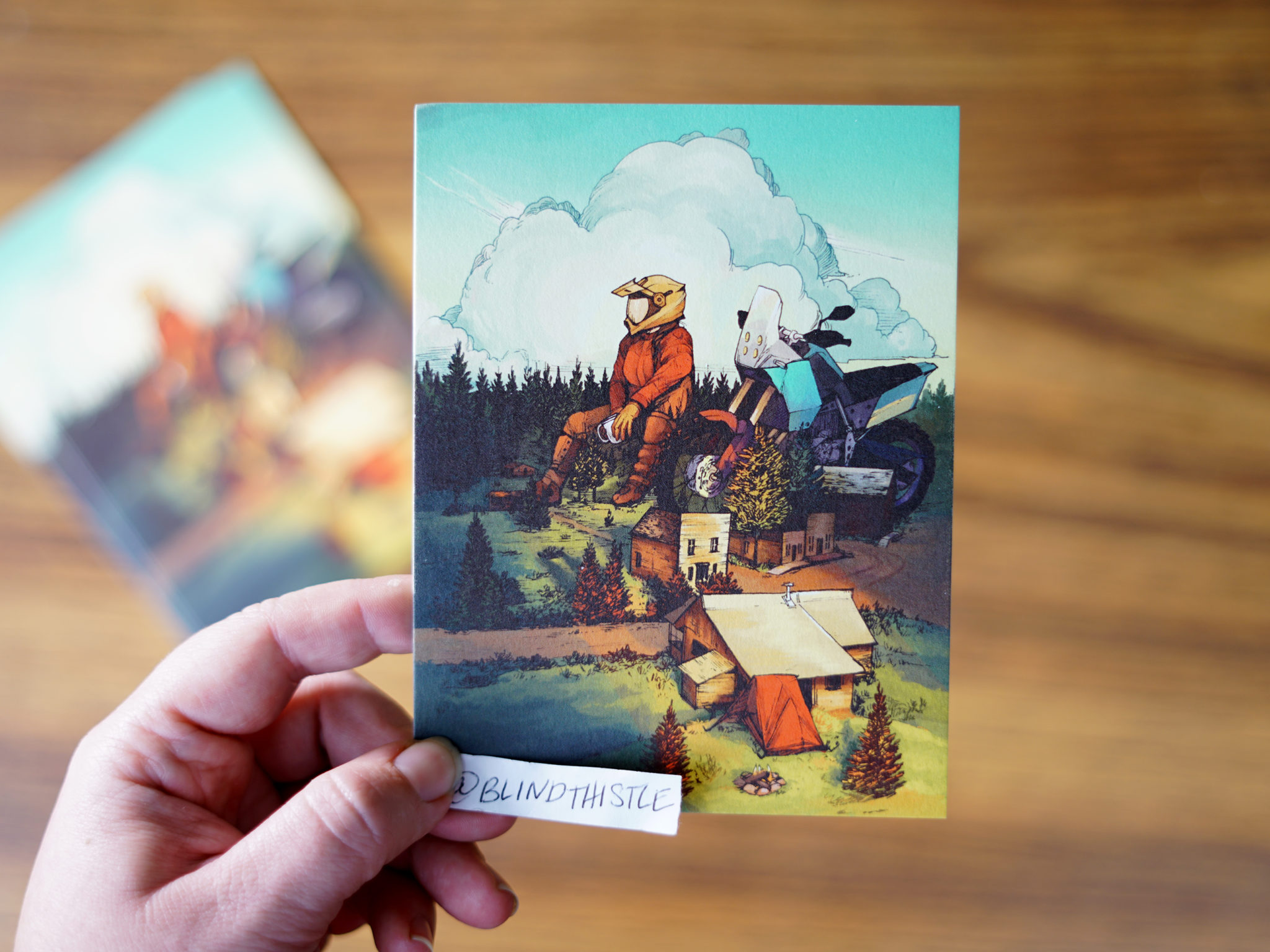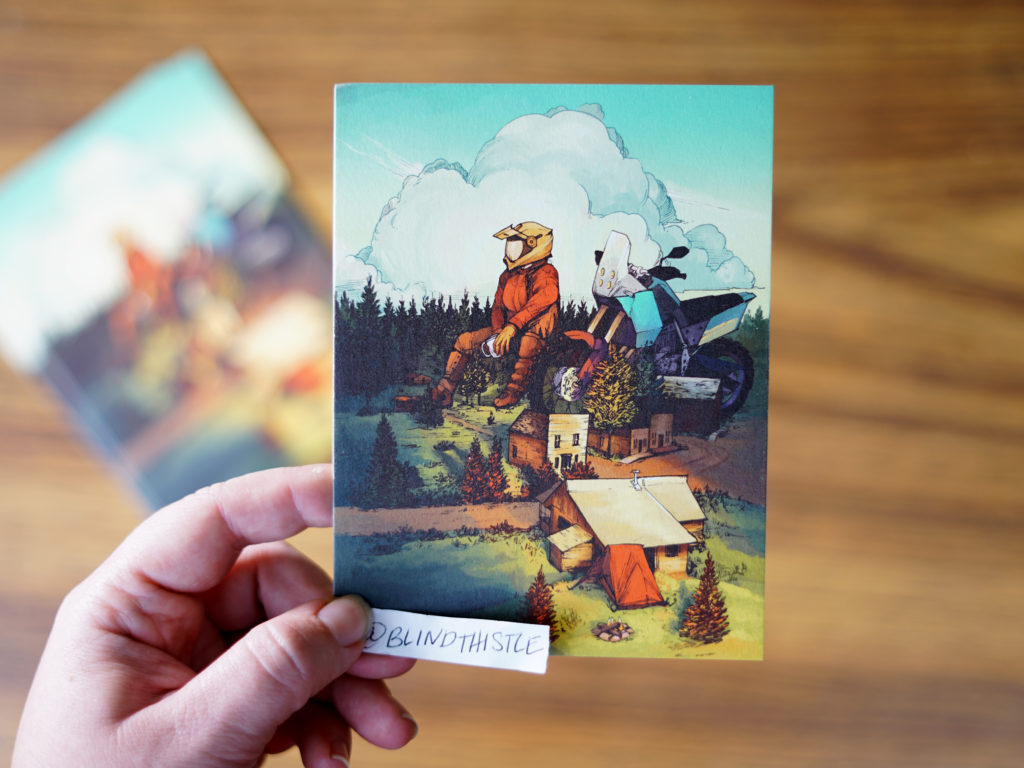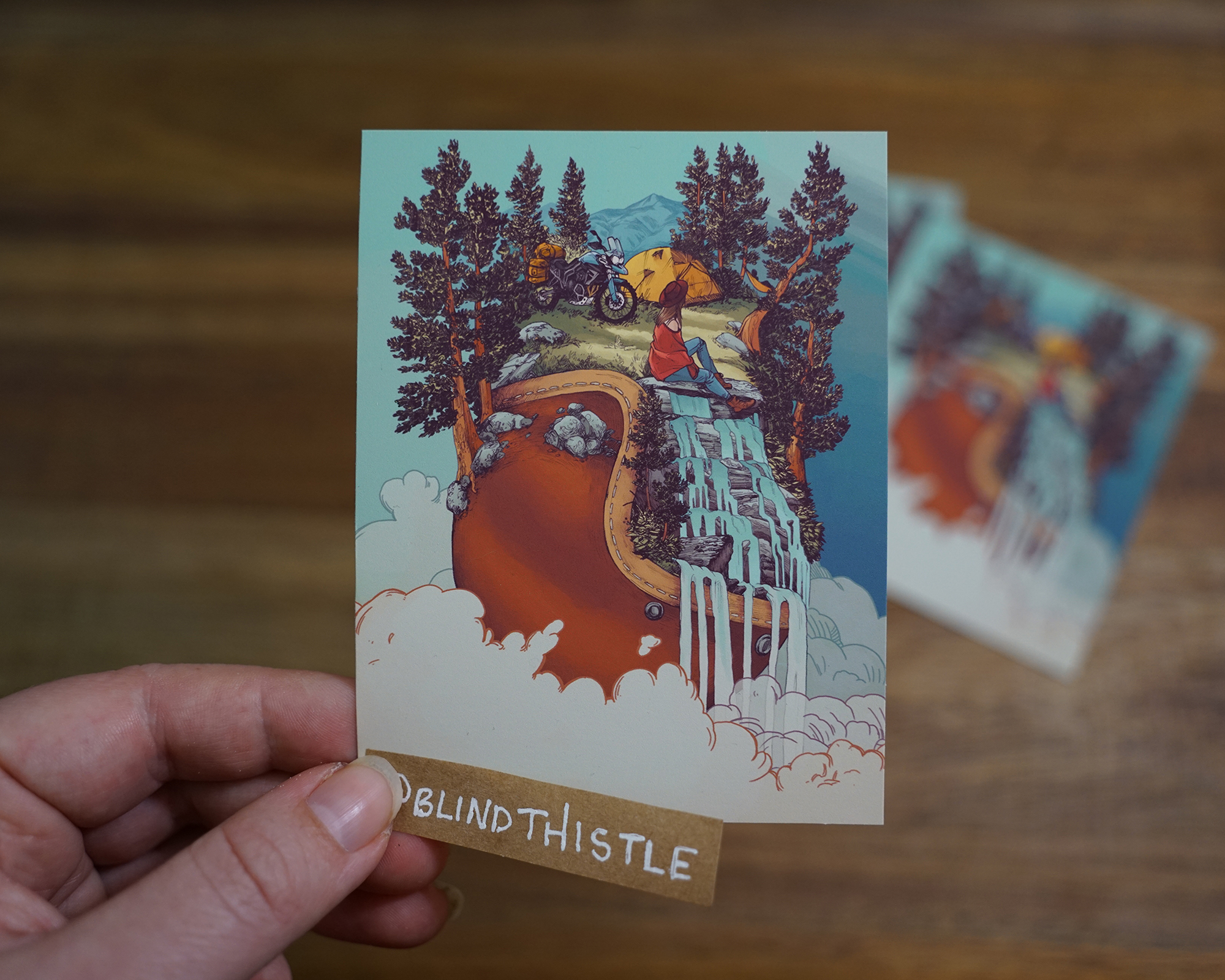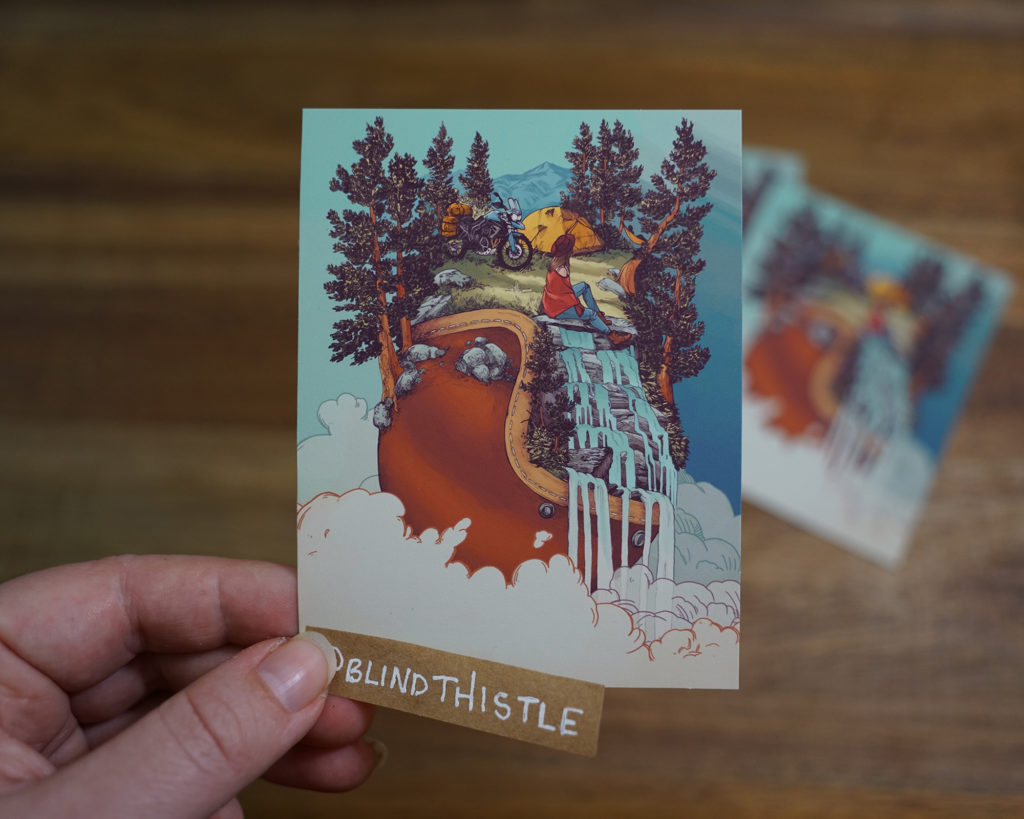 You can follow Amanda's adventure at the links below.