You may already be familiar with National Geographic photographer and contributor Mylo Fowler, as he was the subject of Chris Burkard's film "MYLO," which has been viewed nearly one million times on YouTube alone. Overland Expo is thrilled to announce that Mylo will be joining us at Overland Expo Mountain West 2023, where he will be speaking on "The Power of Photography" and "Electric Adventures: 50,000 Miles of Fun & Frustrations."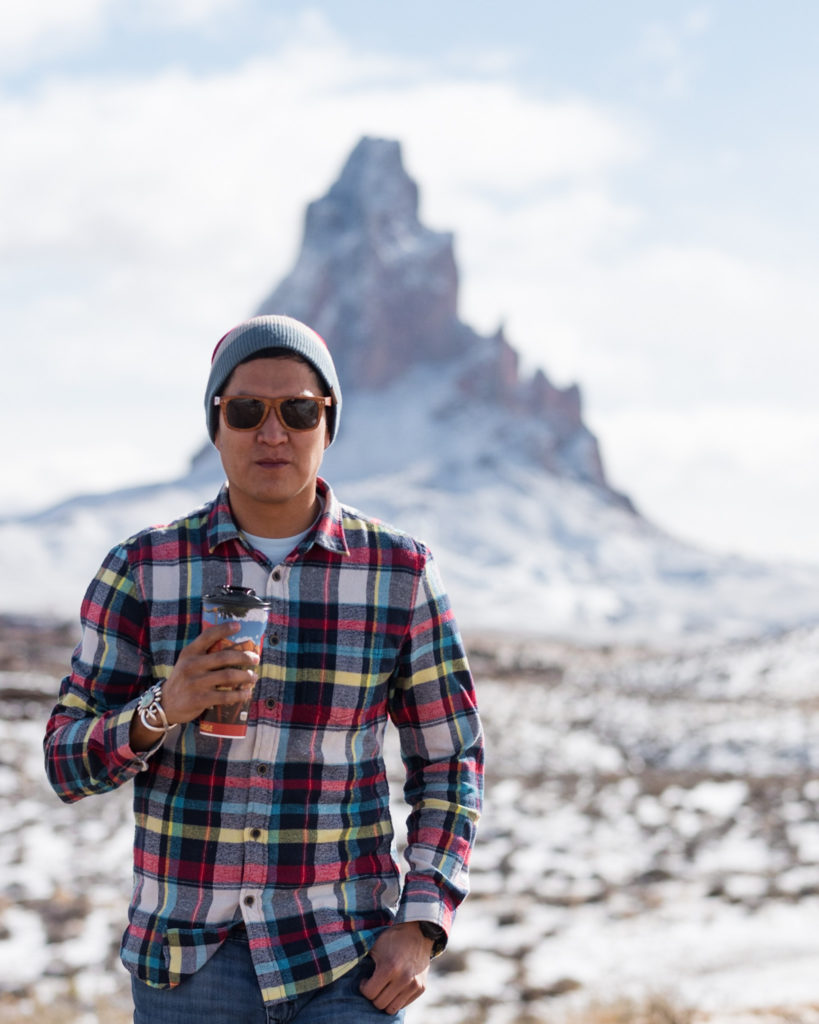 Mylo was born and raised on Navajoland and is a fervent advocate for preserving the land and language by sharing cultural stories for today's generation. Working between his large, medium, and digital format cameras, Mylo's powerful, world-renowned imagery portrays everything from beautiful, peaceful landscapes to adrenaline-inducing action to photos that are so gripping they make the viewer feel as though they are actually present in that space and time.
In addition to being his profession, Mylo's photography has also aided his extensive humanitarian work. He is well-known for helping those who don't have electricity or running water and has inspired many to make an impact in their own communities. Using social media, he helps many understand current issues across Indigenous communities.
His next adventure (which has been a dream of his since childhood) is driving to Alaska and returning a month later. While he loves to explore with his Rivian R1T, Mylo says he is happiest with his wife, Lauren, son, Denali, and daughter, Aurora Winter (a.k.a. Bubblegum). Check out Mylo's website to see more of his stunning photography. To learn more about Mylo's humanitarian work, visit Heart of America. And you can follow Mylo on Instagram at @NavajoMylo.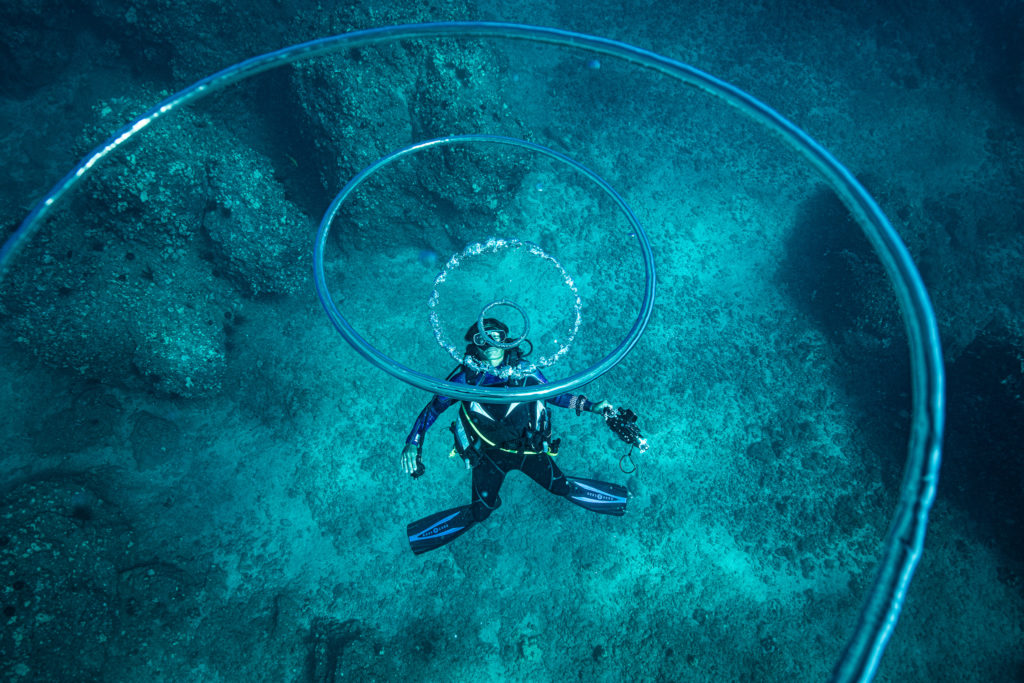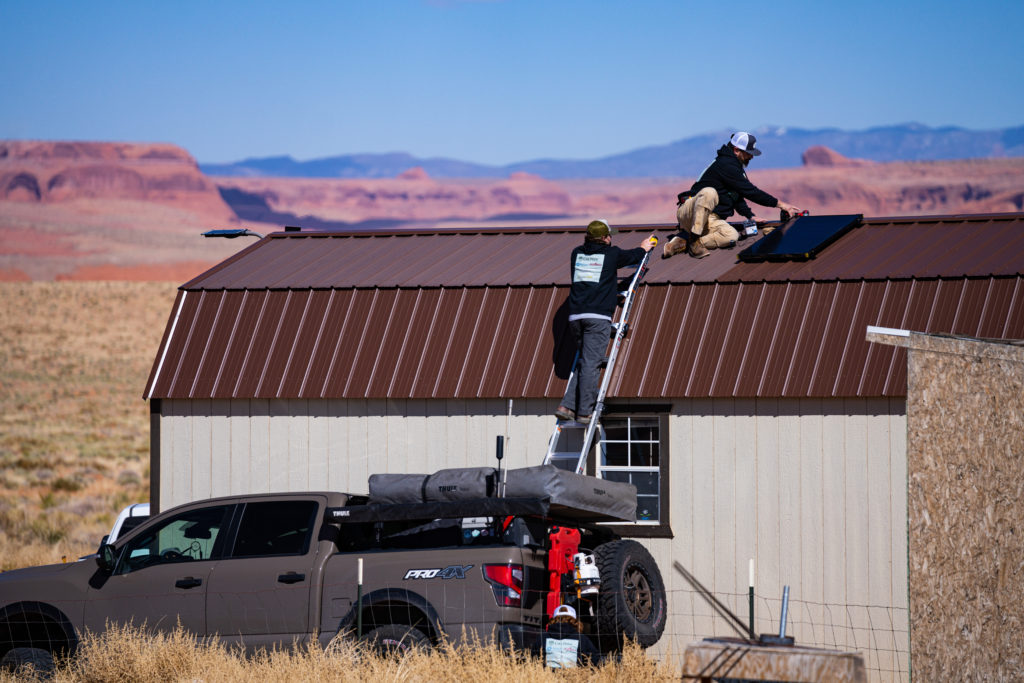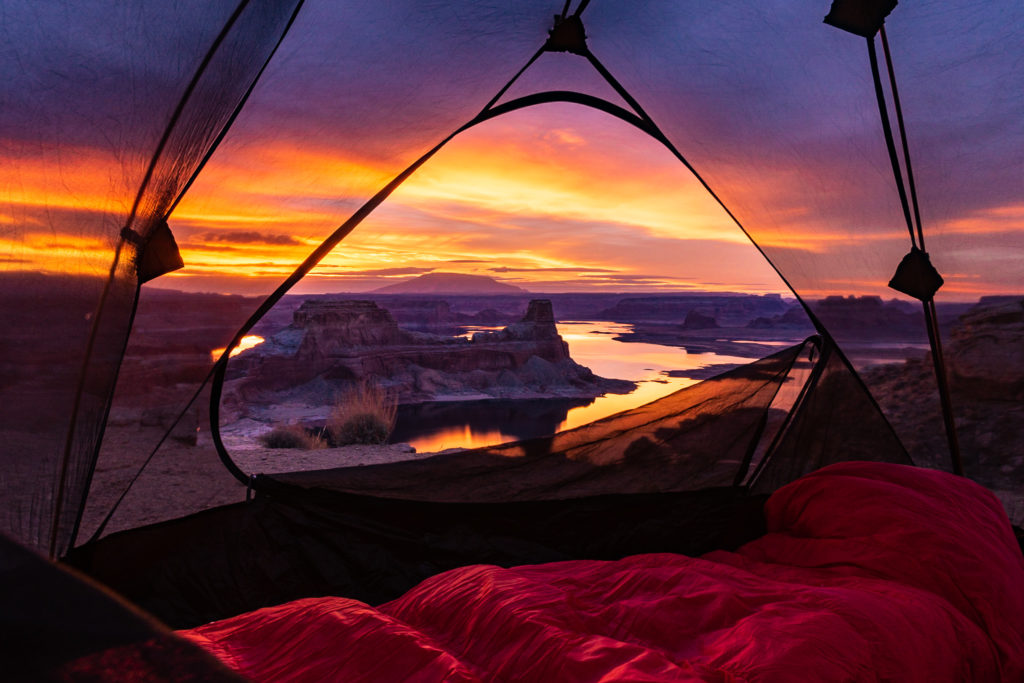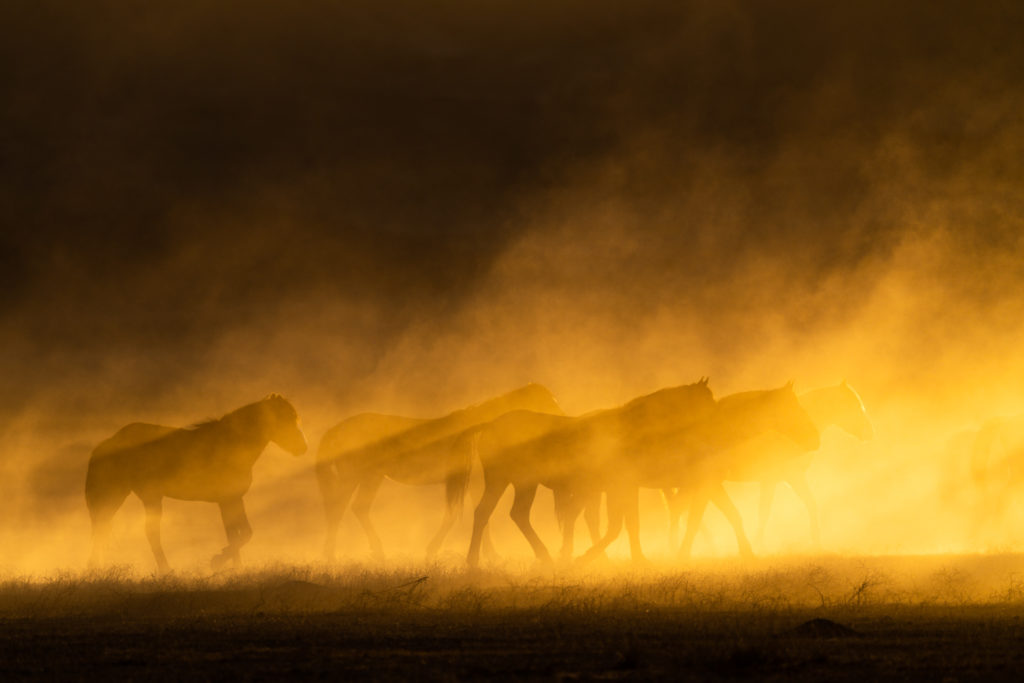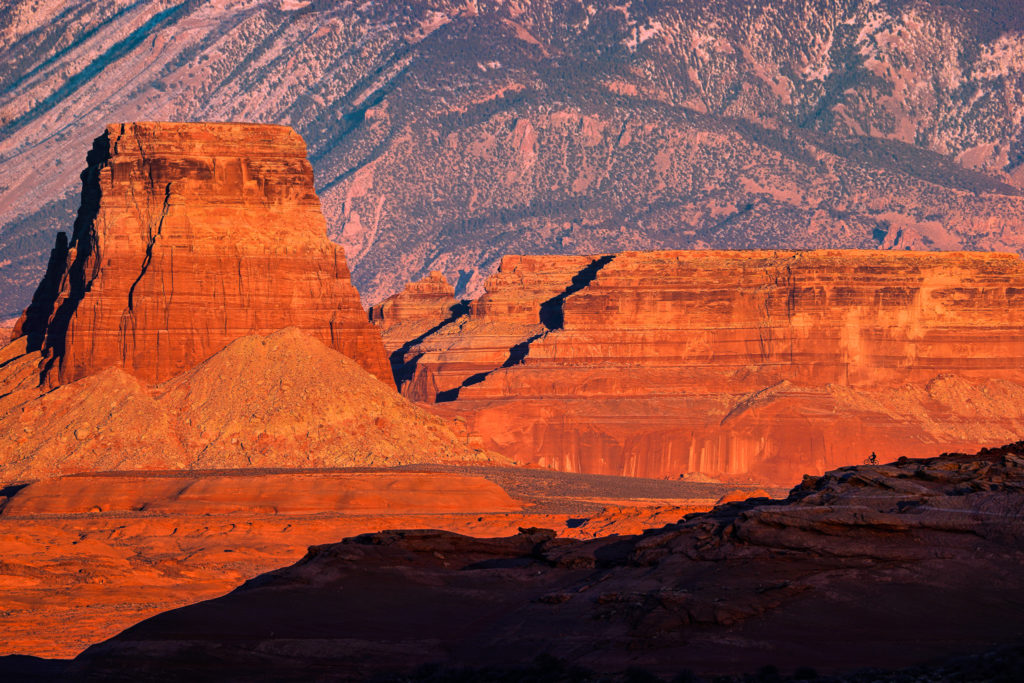 Continue reading for more about Mylo's overland adventures.
Tell us about your rig(s):
I've had our Rivian R1T almost for a year now and creeping over 50k miles! I drive it every day and still use it for my photography assignments and family trips. I have two sets of wheels and tires, plus the new Thule Caprock platform over the cab and bed. Packed with extra storage and recovery gear in my Pelican boxes, my gear tunnel holds my Pro Eagle Offroad Jack and fishing gear. With the range in mind, my route planning has increased tremendously! It's crazy to know the R1T has twice the hp and torque as my last overland build.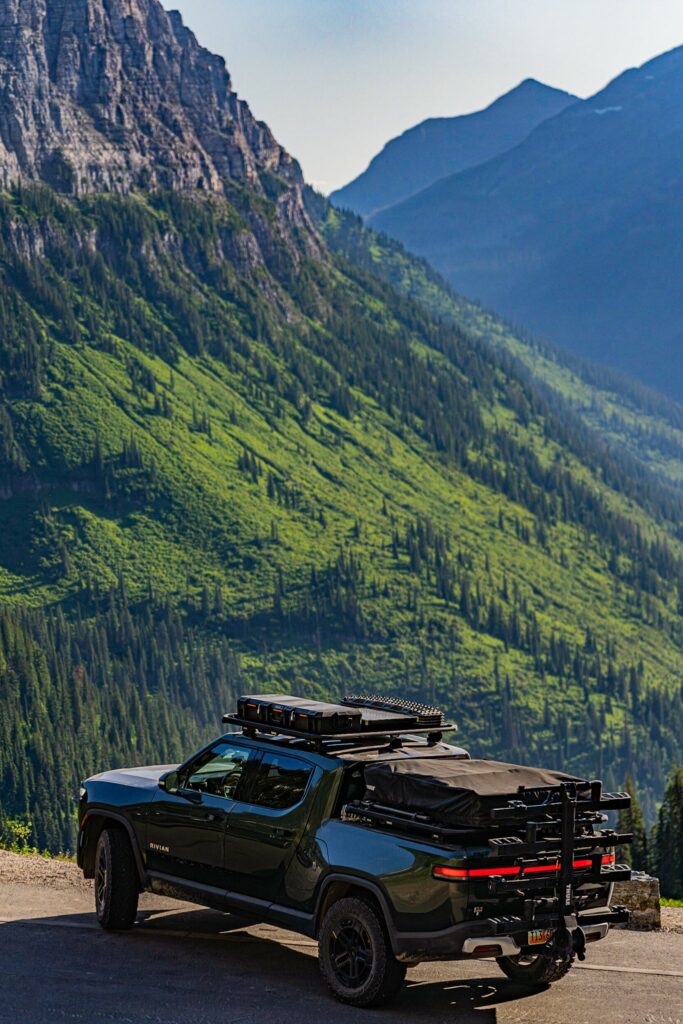 All-time favorite campsite?
My favorite campsites would be overlooking Cedar Breaks from the West. It doesn't have a specific camp spot name.
What's your go-to overlanding meal?
I love eating Peak Refuel when I have little to no time to eat. When I can prepare a meal, I enjoy making the ultimate breakfast which is two scrambled eggs with cheddar cheese, green onions, a pinch of salt, turkey bacon, and two Kodiak Pancakes topped with strawberries, bananas, and blueberries with a tall glass of orange juice.
Best silver-lining story?
As a kid, my father taught me to go prepared and to have what I needed so I didn't get caught off-guard. Having everything I need, I've had to use my full-size spare tire once, which had a slow leak. The silver lining is having my Ryobi 1/2″ impact and Pro Eagle Off-Road jack to help others in need.
What is an area of overland travel that you think you have nailed? And what is an area of overland travel that you feel you could use some improvement in?
I'd love to learn more about vehicle recovery. I've been in some really sticky situations without needing to use my tools for a self-rescue or helping someone else in need when I have plenty of gear from Factor 55. I'd love to learn to be better prepared.