After what feels like years of failed attempts to bring Matt Bishop and Reece Gilkes to an Overland Expo, due to COVID travel restrictions, we are thrilled to announce that 'The Sidecar Guys' will finally be joining us at our Arrington, VA event.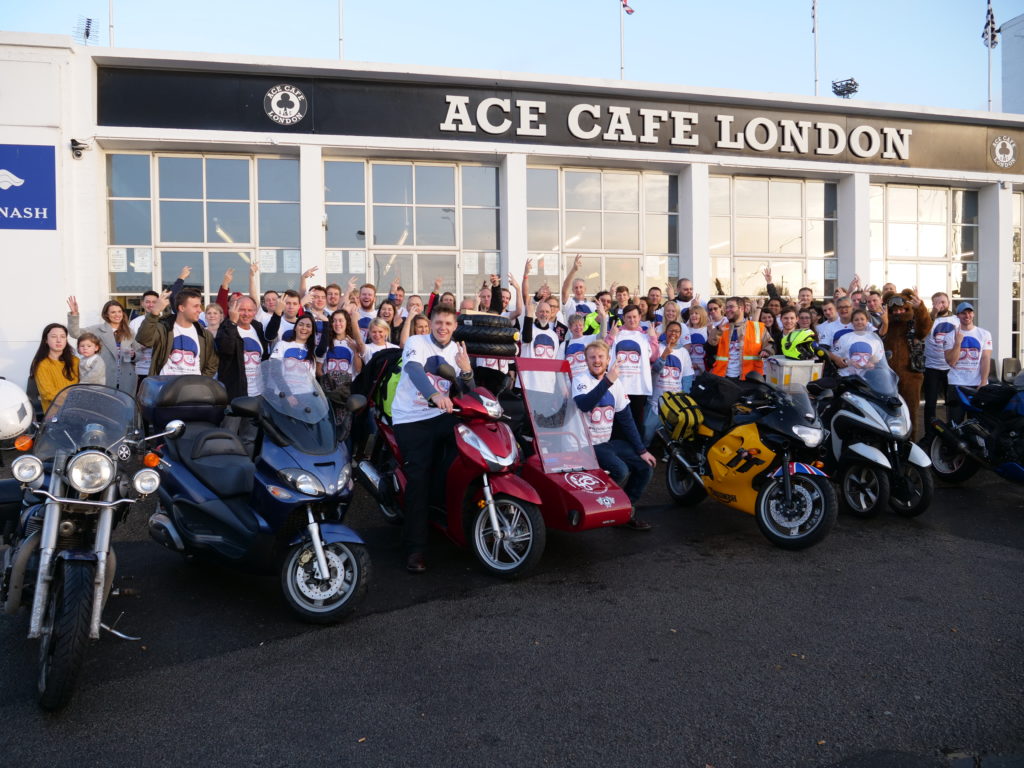 Matt and Reece are known as The Sidecar Guys because they are the Guinness World Record holders for the longest journey by scooter and sidecar and the first people to ever circumnavigate the planet on a scooter with a sidecar. The journey took them 34,000 miles through 35 countries and across five continents on the most inappropriate mode of transport imaginable. From the snows of Siberia to the sands of the Sahara, the pair faced a temperature range of +50°C to -45°C. Their record-setting expedition raised awareness and funds for charities fighting modern-day slavery, an issue that transcends all borders, with over 40 million people estimated to be enslaved globally.
During Overland Expo EAST 2022, Matt and Reece will give presentations about traveling around the world by scooter and sidecar and how to utilize your journey to benefit a good cause. They will also be selling (and signing) their book, "Our Ridiculous World (Trip): Around the World on a Scooter and Sidecar" in our author tent.
To learn more about the adventures of Matt and Reece, check out their website, follow them @thesidecarguys, and continue reading below.
Tell us about your rig(s):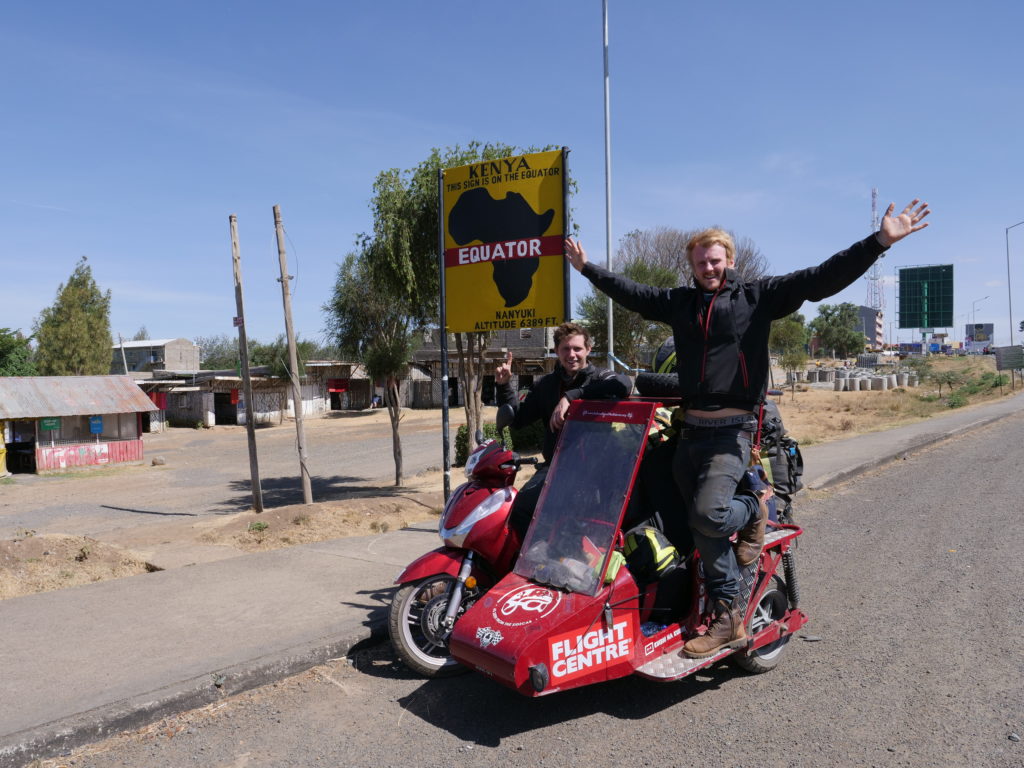 Our original rig was a Honda SH300i scooter with a homemade sidecar bolted on. We took it 34,000 miles through 35 countries and absolutely destroyed it. It's now almost entirely held together using duct tape and cable ties, and these days it's mainly retired from adventure. We've now upgraded our sidecar combo and ride a Ural Ranger Gear Up. We've spent this summer riding the UK's green lanes and taking people on experience days on the rig, but this October, we have a USA adventure planned where we're really hoping to put the Ural to the test!
All-time favorite campsite?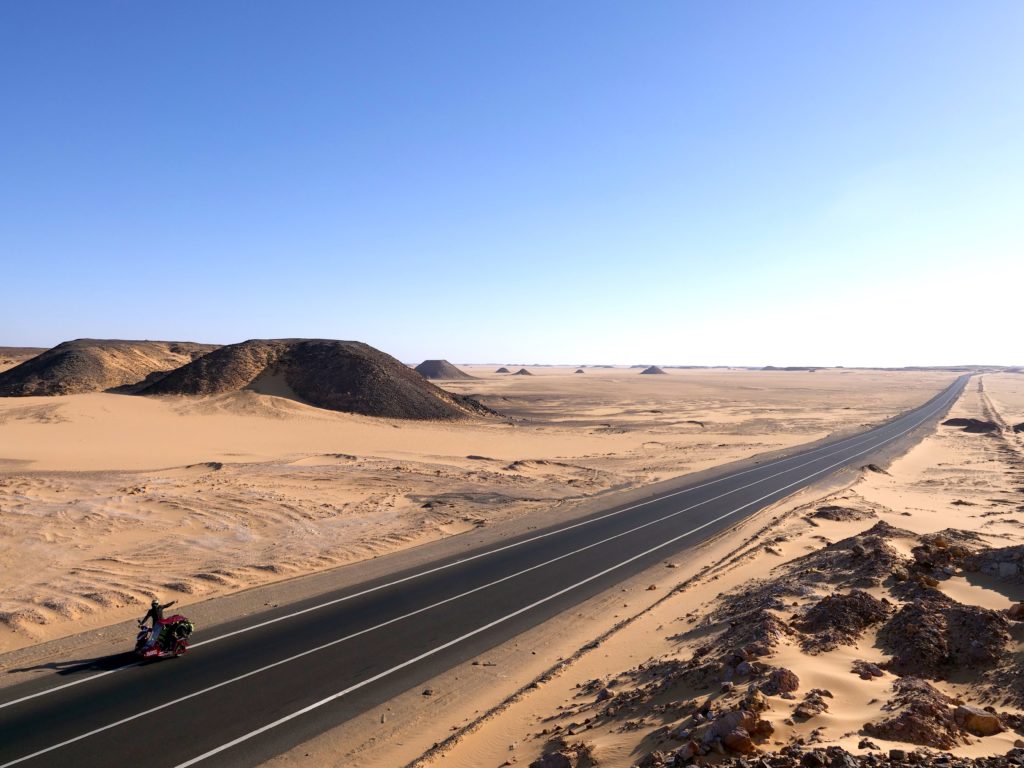 That's a tricky one! We've been lucky enough to camp in some amazing places. Probably the one that sticks in our minds the most is being pitched up by the side of the Nile in Sudan. You can wild camp pretty much anywhere in Sudan, so after a hot day scooting through the desert we would pull in and make camp. The evenings would be spent toasting marshmallows over the fire while listening to the distant sounds of farmers singing and the trickle of the Nile flowing by. Then as the sun disappeared behind the sand, the stars would appear in the sky. With no light pollution at all, it was by far the best night sky either of us had ever seen.
What's your go-to overlanding meal?
Jam sandwiches. Or maybe chocolate spread if we're feeling adventurous! You'll find no tasty treats cooked on our campfire. We are as basic and as cheap as possible in order to save the pennies so we can afford to sample the local culinary delights when we pass through towns and villages!
Best silver-lining story?
No route home! Our goal for the trip was to be the first people to ever circumnavigate the planet by scooter and sidecar. To do that, we had to keep moving (so no stopping for longer than two weeks), and we had to physically ride around the world. Our plan was to ride down Africa, up the Americas, and then back home from Singapore via Southeast Asia and through Iran. The first half of the trip went fine, but just as we got to Canada, the visa rules changed in Iran for British passport holders. The changes meant that no British citizen was allowed to ride their own bike through Iran. This was a huge deal for us as the seasons meant we wouldn't be able to cross the Himalayas, and there was essentially no route home.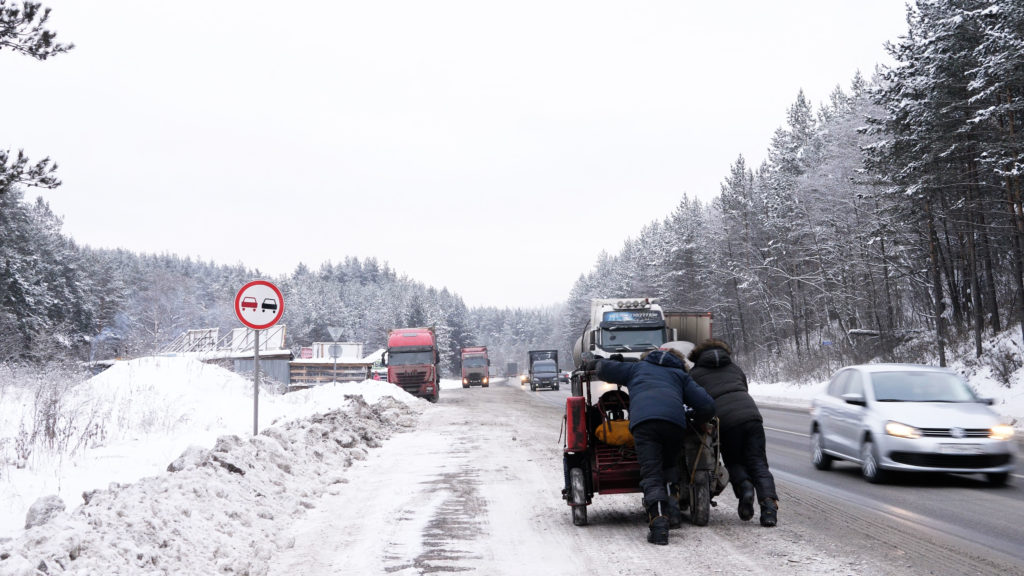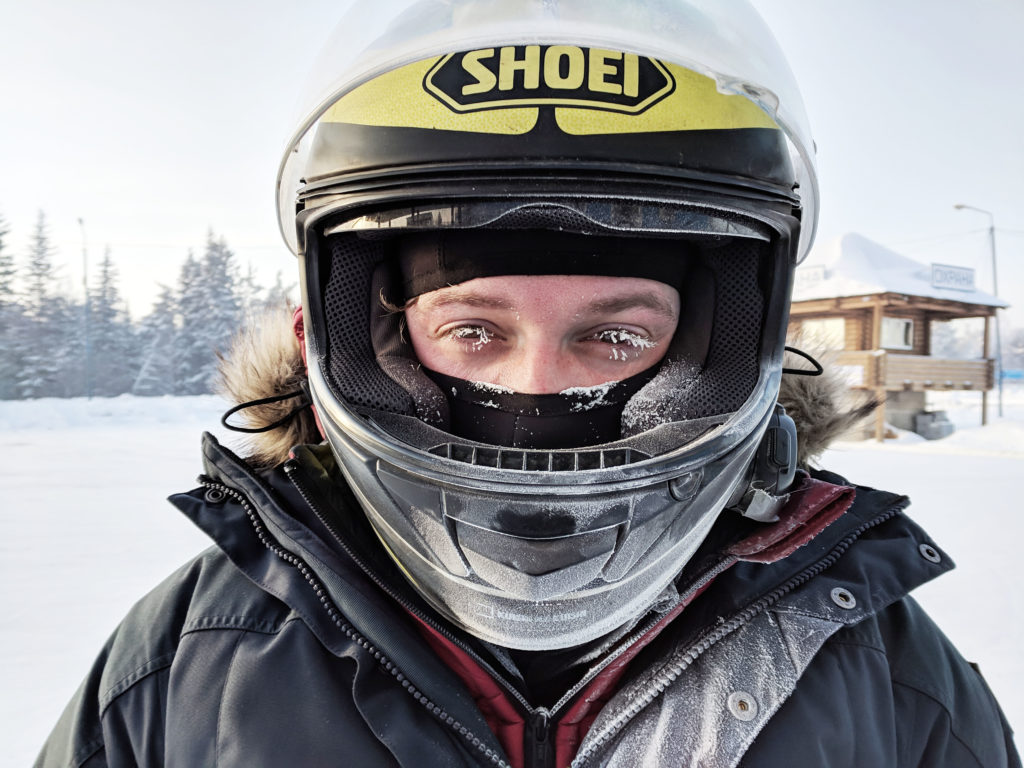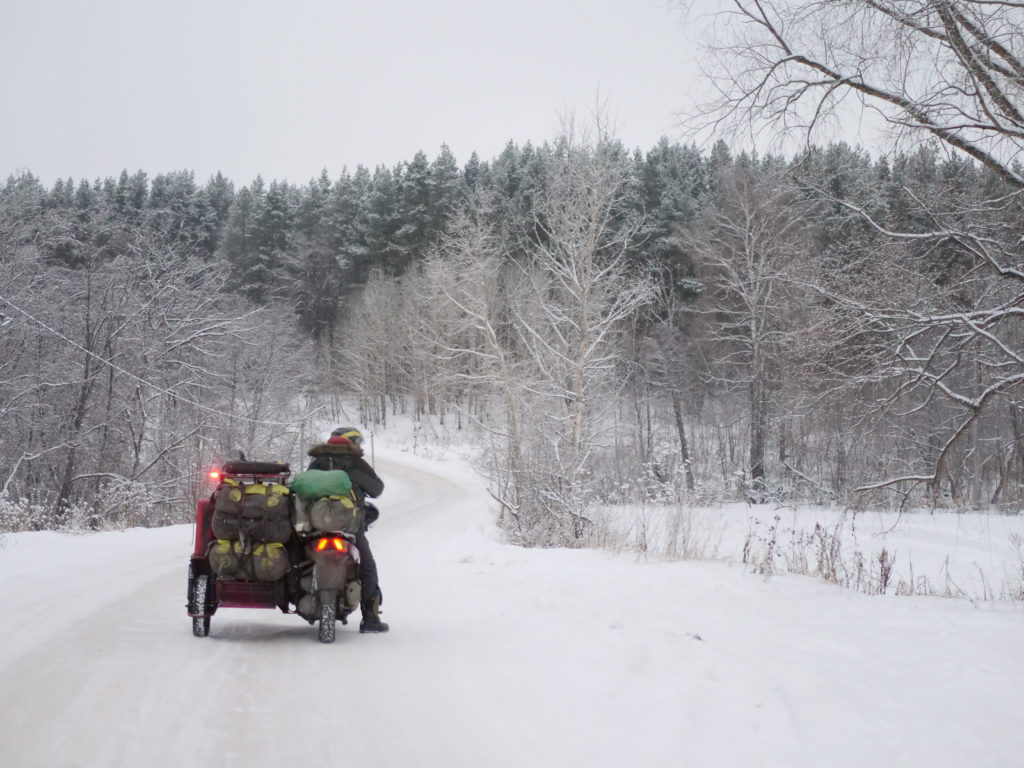 The only option we had available was to ride the Trans-Siberian Highway from Vladivostok to London, and temperatures would be likely to drop to -45C. We were told that the remote stretches of Siberian wilderness would be impossible to cross on our scooter and sidecar but with a year on the road already, we figured we had to give it a go. With a couple of big coats packed, we shipped to Vladivostok to take on our biggest challenge yet.
The road conditions were horrendous, and the temperatures did drop as low as -45C, but with the help of the Russian people, we made it across ten time zones and all the way to St Petersburg. It was a far cry from the scoot through Southeast Asia we had planned, but it turned out to be the best part of the trip. Although it was flipping freezing, we met so many amazing people, experienced so many new things, and saw some incredible scenery. We were super lucky to get to ride through this awesome part of the world when we did.
What is an area of overland travel that you think you have nailed? And what is an area of overland travel that you feel you could use some improvement in?
Tough one! We probably haven't nailed anything. We started off our trip having never taken on an overland adventure before and having never really ridden a motorbike, let alone a sidecar outfit. We were pretty useless mechanics, navigators, planners, cooks, and basically anything practical, but I guess we were always very good at rolling with the punches. Probably because we weren't any good at mechanics, navigating, or planning, we were always pretty good at being broken down and lost! Thinking on our feet and being ridiculously relaxed in what would usually be classed as a very stressful situation was our key to overlanding success.
What does your "division" of labor look like while traveling?
We do everything strictly 50:50. Otherwise, the bickering begins.