If we're getting all variations of the all-new Bronco, why can't we have a Bronco Boss?
In 1992, Ford revealed a very fun concept, dubbed the Bronco Boss. It's the one you see here in this story. It has a flying buttress rear end and the brightest of bright yellow paint. It's silly and I like it.
But the '92 wasn't the first one. The first Bronco Boss prototype debuted in 1969. Alas, it would never see the light of showroom floors. Neither would the '92 Bronco Boss.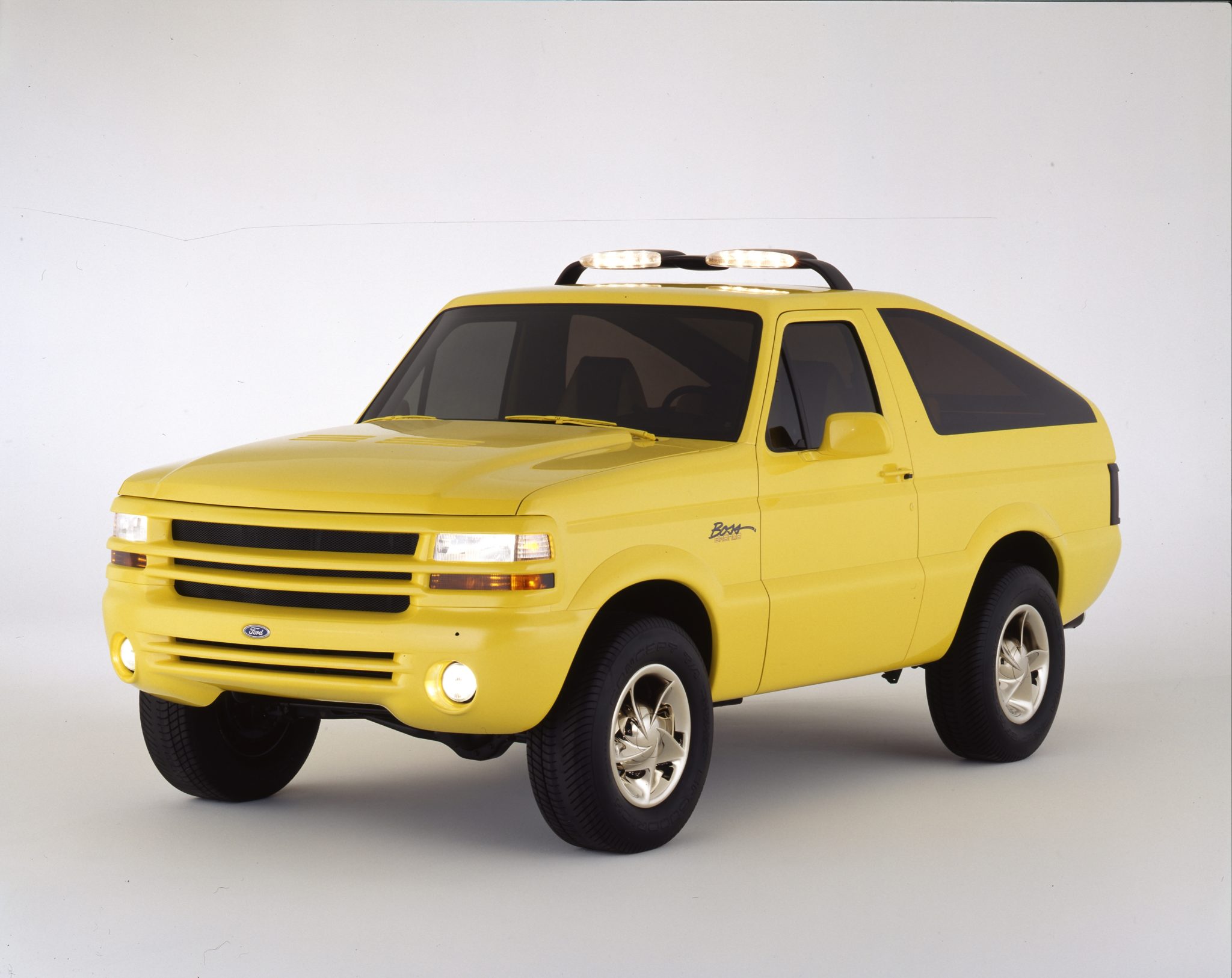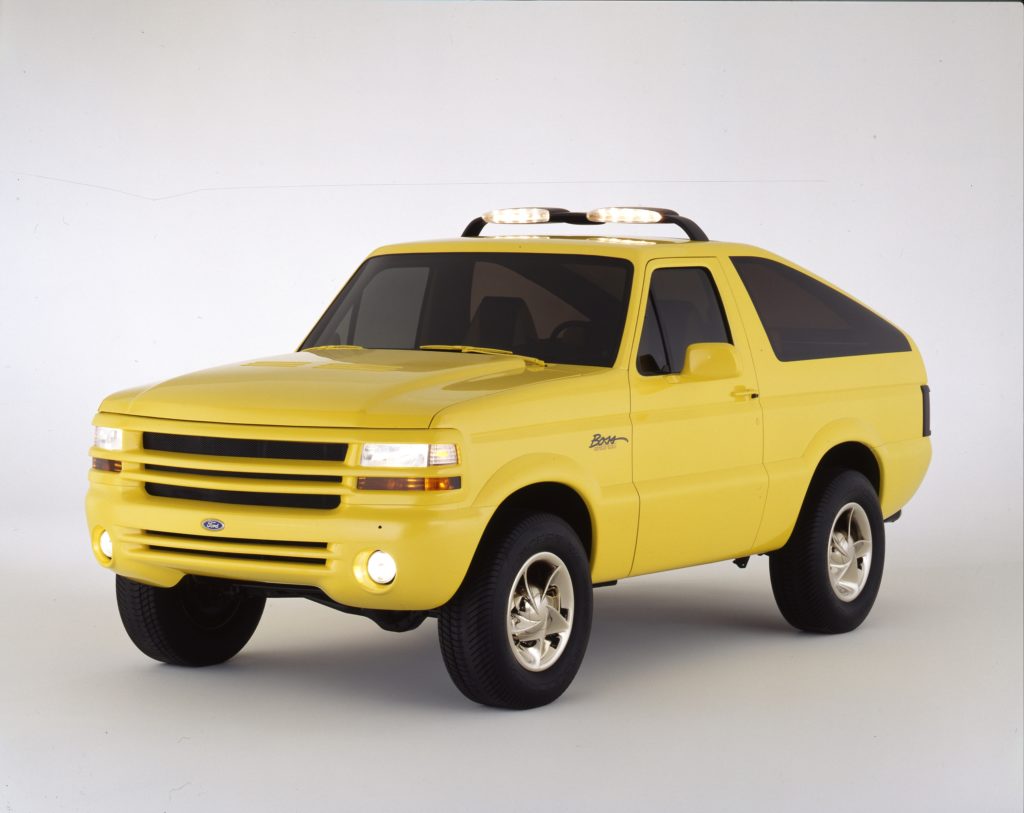 But, now, it should. Ford should borrow a page from its own playbook and finally build the Bronco Boss. Let me explain.
The 'Boss' variants of the Mustang have always mild, mid-pack performers. They were performance variants, yes, but not the most. They were the softer, more livable, more compliant performance 'Stangs.
The '69 Bronco Boss prototype was similar. It is said to have had the motor from the Mustang GT 350 Shelby backed by an automatic transmission and a 4.11 limited-slip rear differential. At the time, this would have made it the craziest Bronco around.
The second-gen Mustang Boss 302, from 2012 to 2013, was essentially a beefed up GT trim with a bit stiffer, tougher stuff bolted to it with a modicum of extra horsepower mixed in for good measure — 444 ponies in total, to be exact. It was a great car and too short lived, if you ask me.
These days, though, we have the Bronco Raptor coming down the pike and, presumably, a forthcoming Bronco Raptor R (based upon the Bronco Raptor DR) following it as well. We can assume the latter will be a V8-powered leviathan, while the former will be a twin-turbocharged, high-speed desert destroyer.
What about those of us who just want a bit less? What about those who want something like the Black Diamond trim but with the 5.0-liter Coyote V8 under the hood and a few of the Raptor's suspension components? What are we supposed to get, nothing?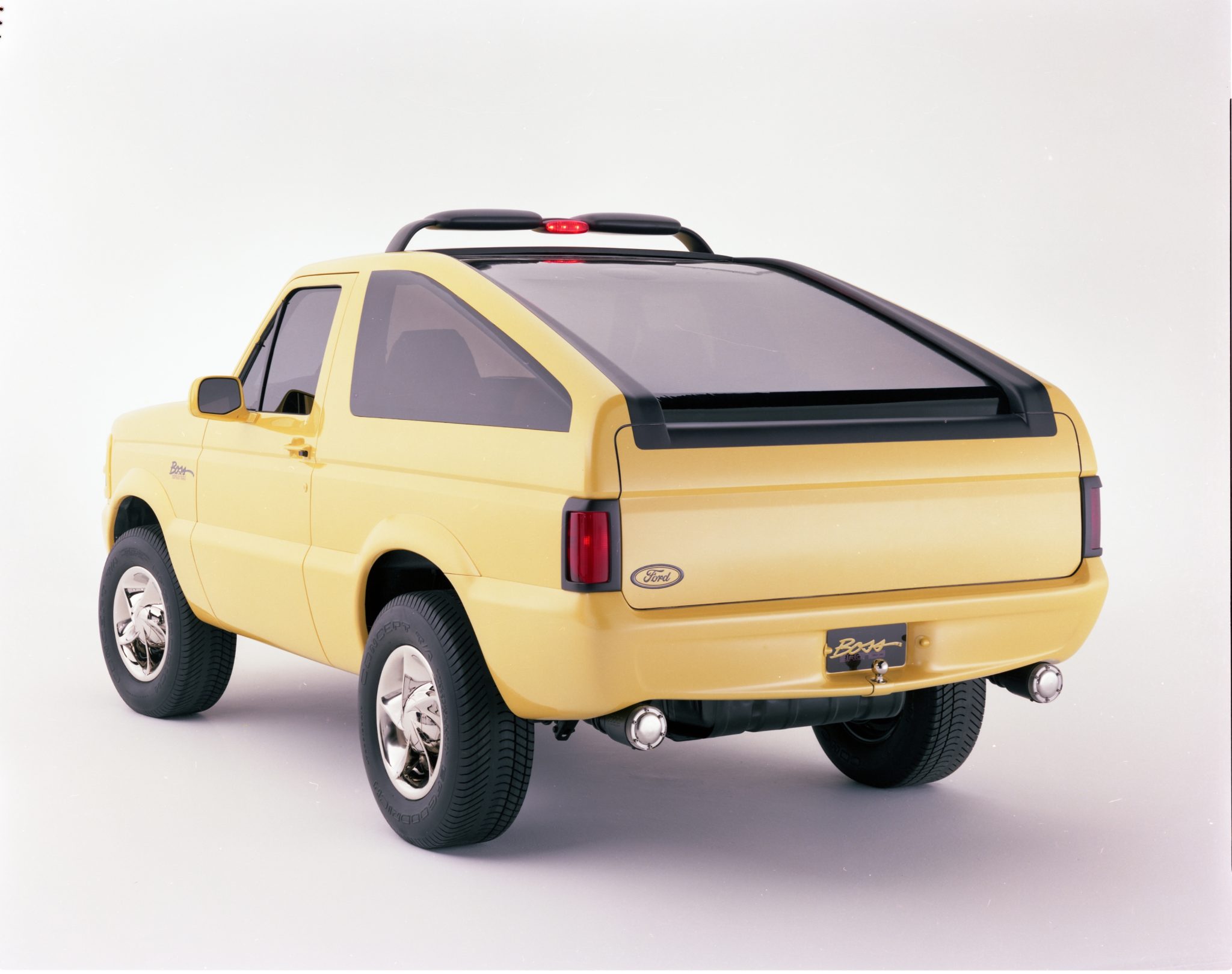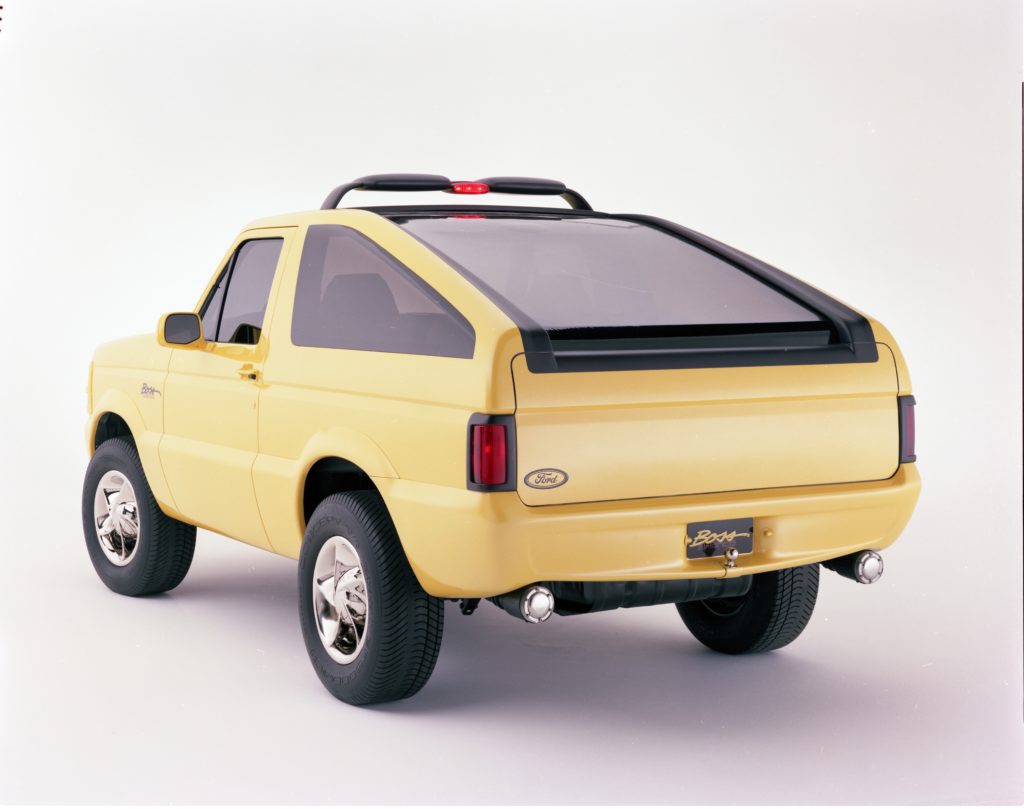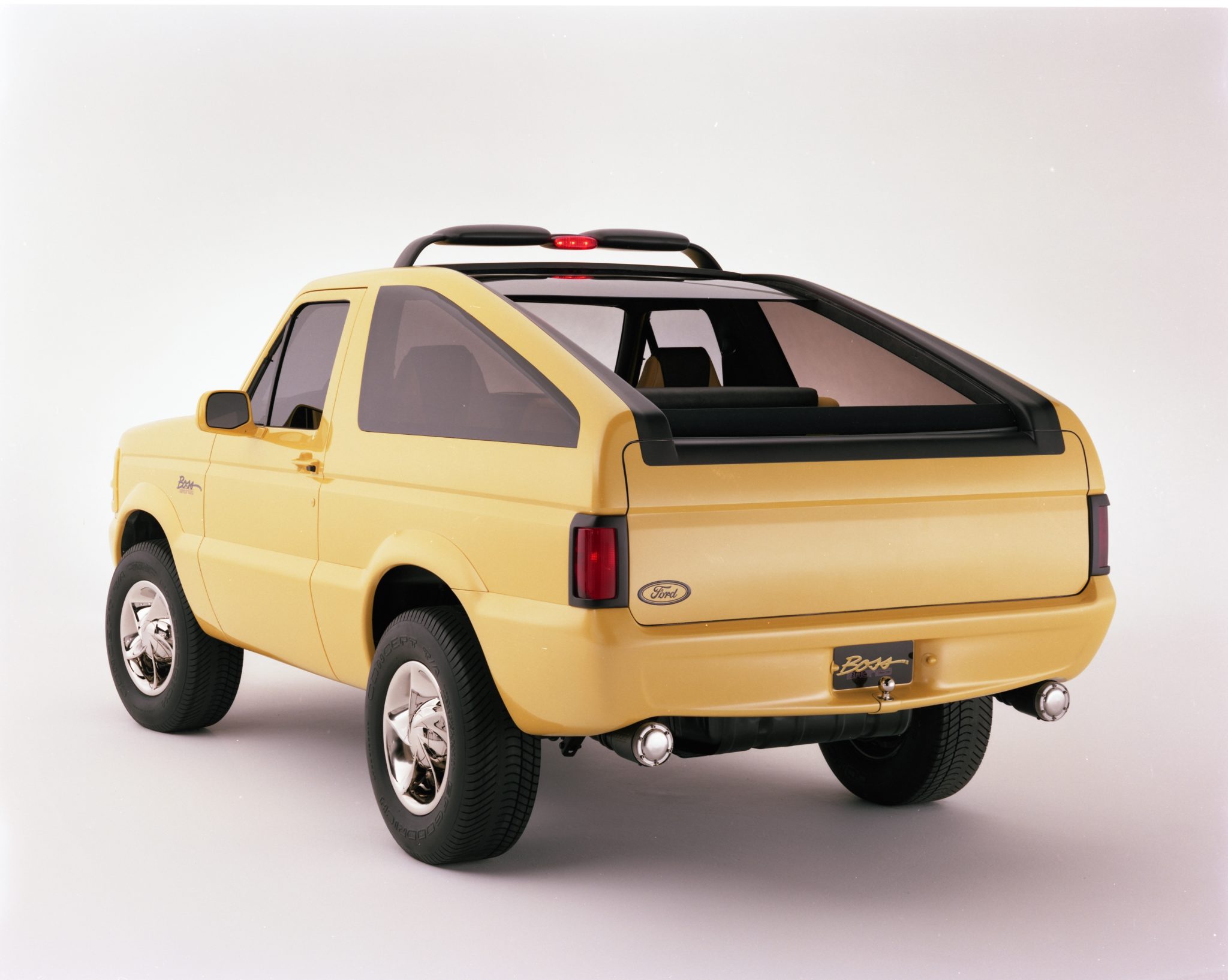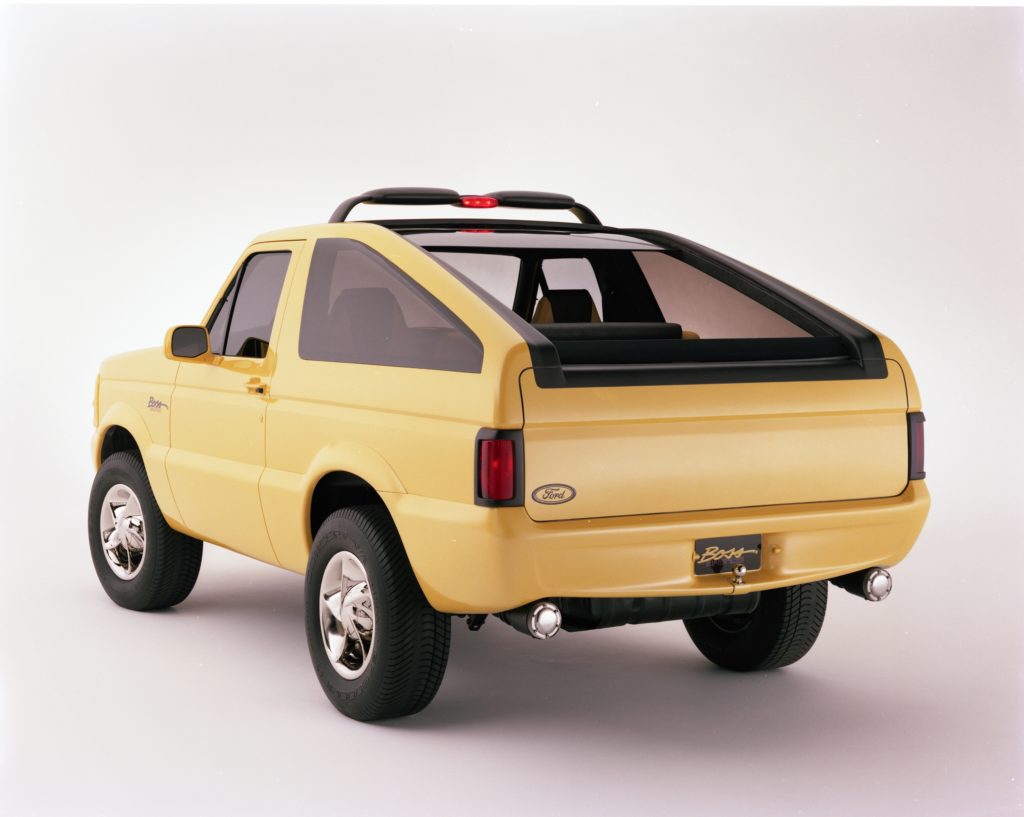 I say it's high time for Ford to revive the Bronco Boss idea. And actually make it this time. Do the flying buttress rear for visual distinction. Do the yellow paint. Do the 5.0 V8. Make it a bit of a street machine more than an off-roader. Make it silly.
I'll bet the Blue Oval would sell 50,000 of them a year in the southern swaths of the U.S. where braggadocio is more important than sensible things like interior cargo space and off-road capability.
Ford's performance line is far too self-serious at the moment. Ford would benefit from borrowing some of Stellantis' silliness (let's be honest, the Dodge Demon is silly), and make the Bronco Boss.