As the Dog Days of Summer start to fade, we have a winner for our adventure dog contest, sponsored by Kurgo.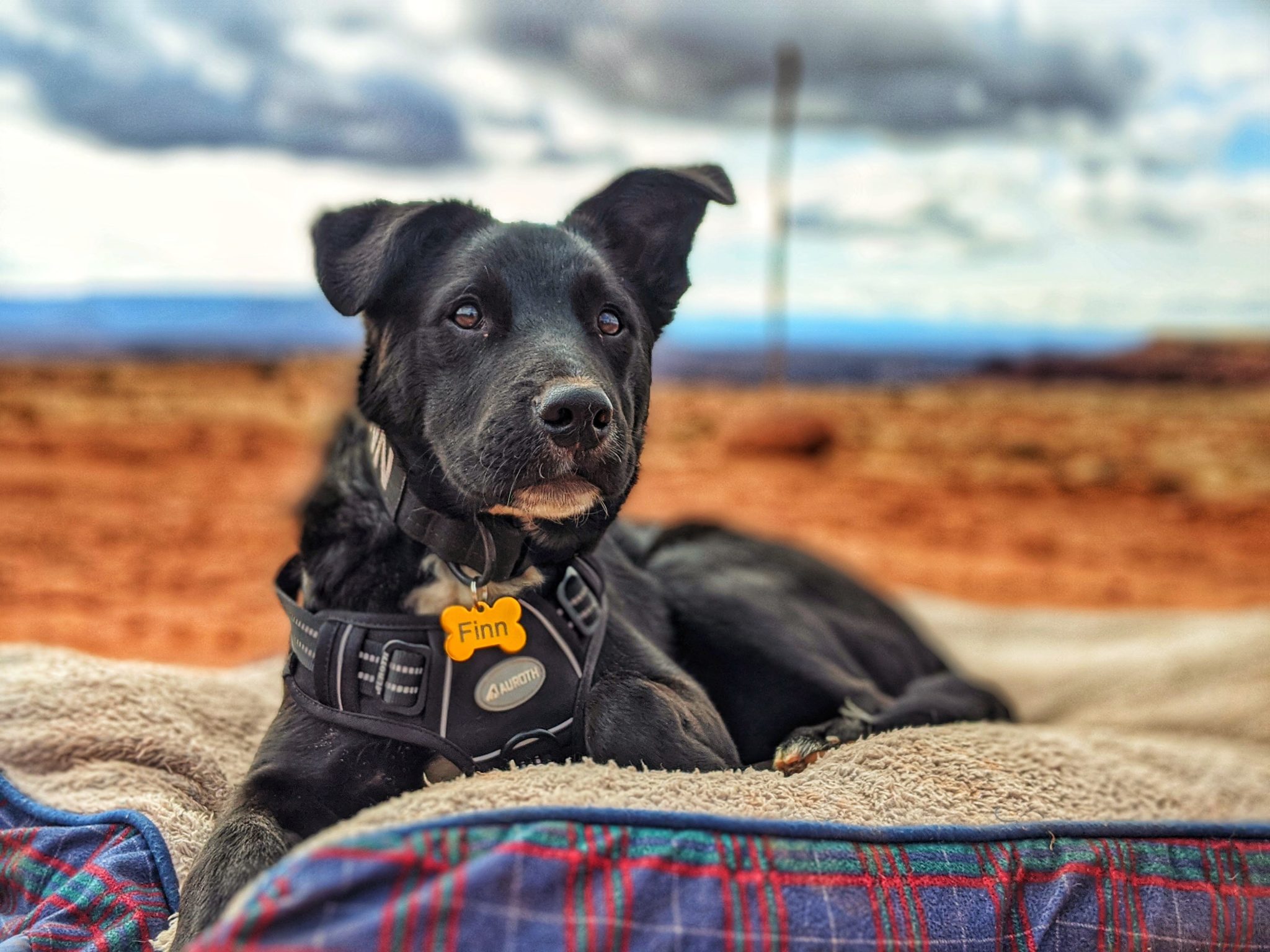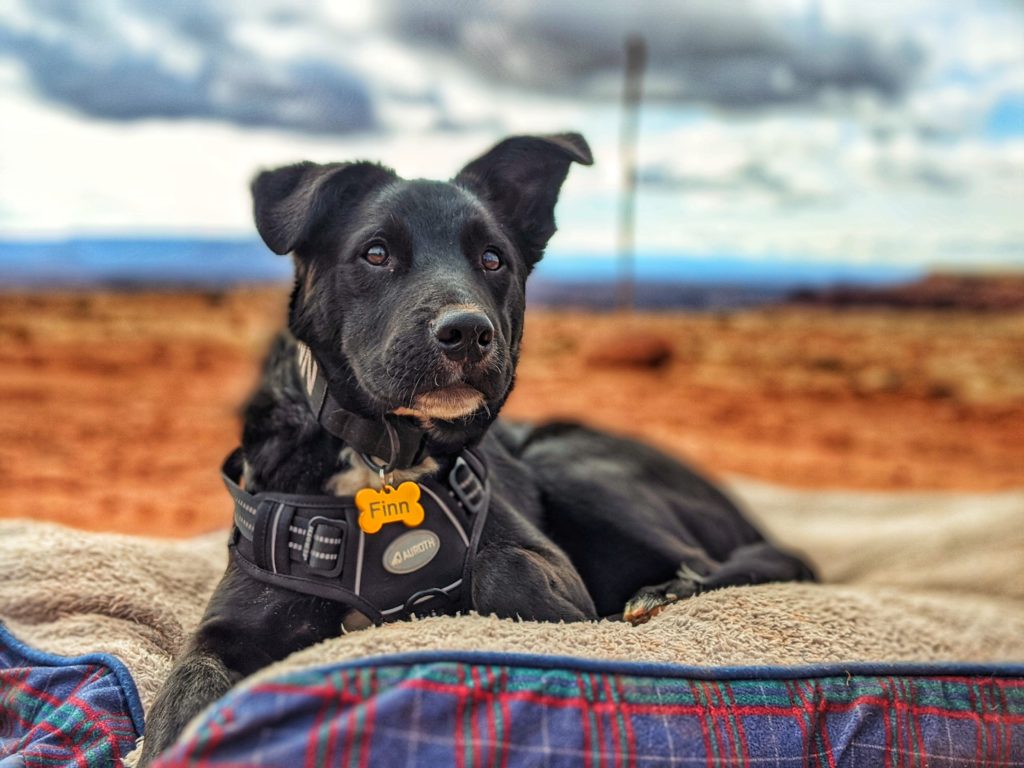 Finn the adventure dog loves to explore with his humans through the deserts of Utah and beyond. He is a little mutt and the newest addition to the family. He is a very handsome dog, whose coat is a tuxedo, so he is ready for any occasion! Any mud pile or watering hole he claims as his, and ensures to get as filthy as possible because he know how crazy it drives his parents! He has a huge personality, and is very expressive with his ears and eyes. His favorite time of day, aside from morning cuddles in the tent, is when his parents are cooking. He just knows there has to be food that falls on the ground. He loves chasing after moths and butterflies, and any grassy field is his sun bathing heaven. Nothing gives his parents a bigger smile than watching him explore this world!
As the winner of our contest, Finn and his humans will get goodies such as the Kurgo Journey Air Harness, Kurgo Humble Leash, and the Kurgo Wander Water Bowl. In addition, Finn's parents will get to bring him to an Overland Expo of their choosing.
Thank you to each of our adventure dogs and their humans for submitting photos and voting. Here are some crowd favorite submissions!