The RIGID Adapt XP has a signature look that is unlike any other off-road LED light on the market. The Adapt XP is feature-packed with the most advanced patented technology. This light features a high-strength aluminum heat sink and an impact-resistant polycarbonate lens.
The Adapt XP takes off-road lighting performance to a whole new level with two layers of adaptive response to your vehicle and driving conditions. The first layer of adaptive response is RIGIDs Active Power Management (APM) system which continuously monitors input voltage to determine the status of the vehicle's electrical system.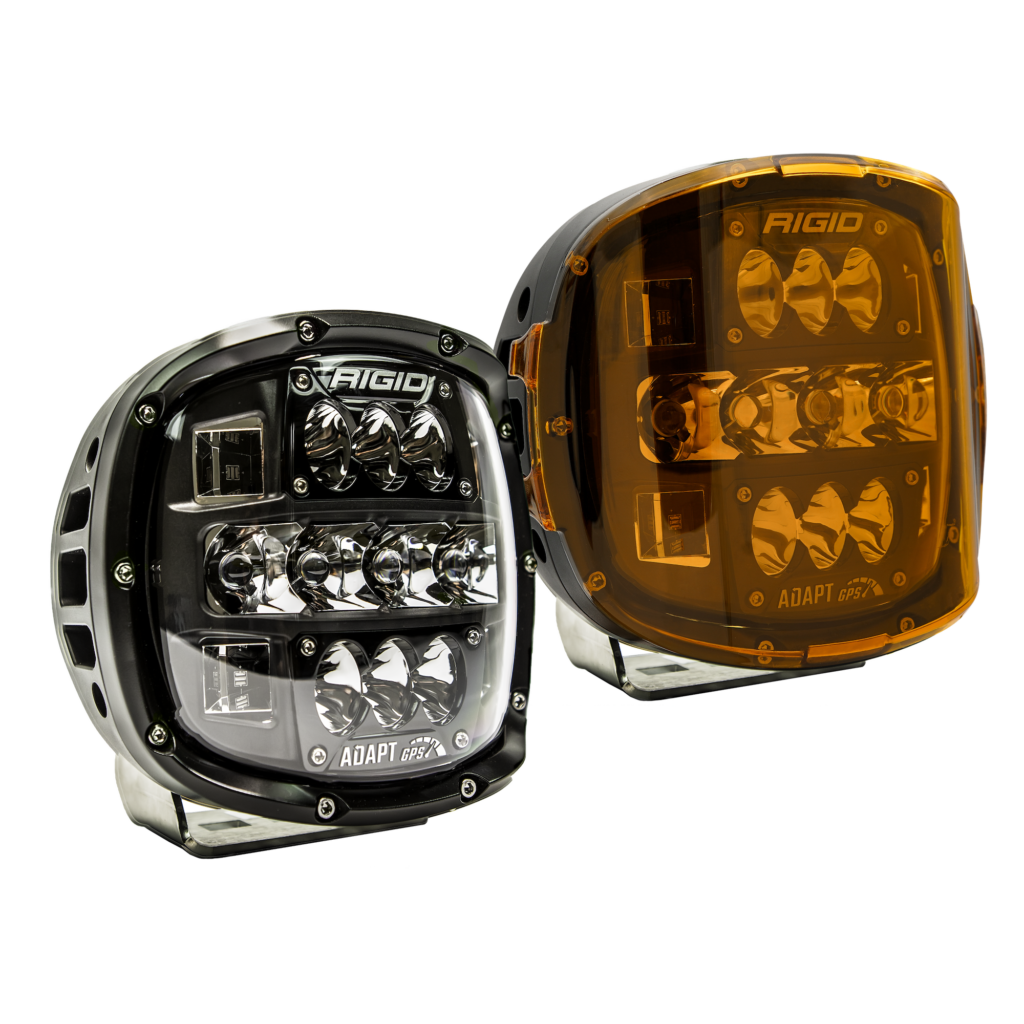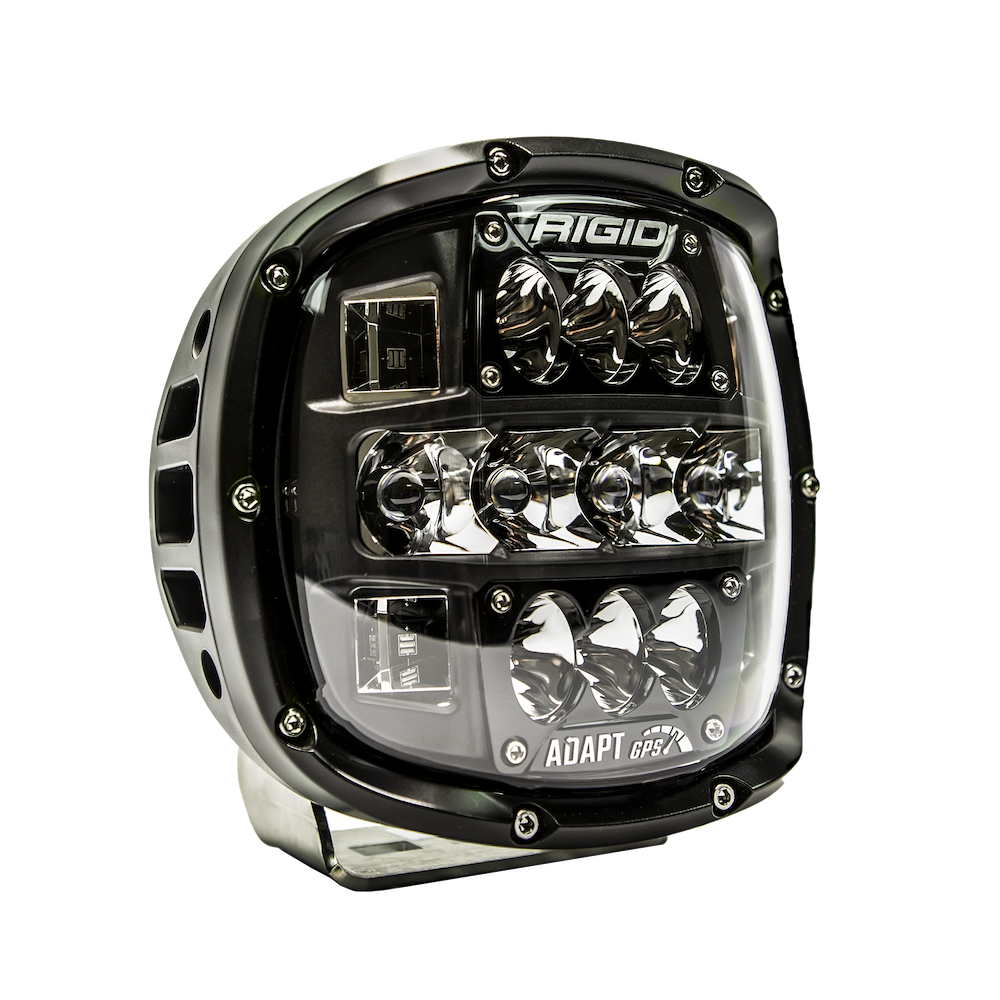 If the voltage is stable, the Adapt XP will continue to utilize all available power to give you the most output possible. If the available voltage to the light begins to drop due to insufficient power, RIGIDs APM system will gradually reduce the light's power consumption until the vehicle's voltage stabilizes.
The second layer of adaptive response featured in the Adapt XP is RIGIDs proven Active View Technology. This technology uses an internal GPS module to determine the vehicle's speed, allowing the Adapt to properly distribute all available power among three unique optic zones.
Power is transferred gradually between optic zones allowing for a seamless transition between beam patterns and providing much brighter and more natural-looking light and reducing eye fatigue. Whether running a single battery or having additional power available, the Adapt XP will give you the light you need, when you need it, where you need it. Own The Night with RIGIDs Adapt XP.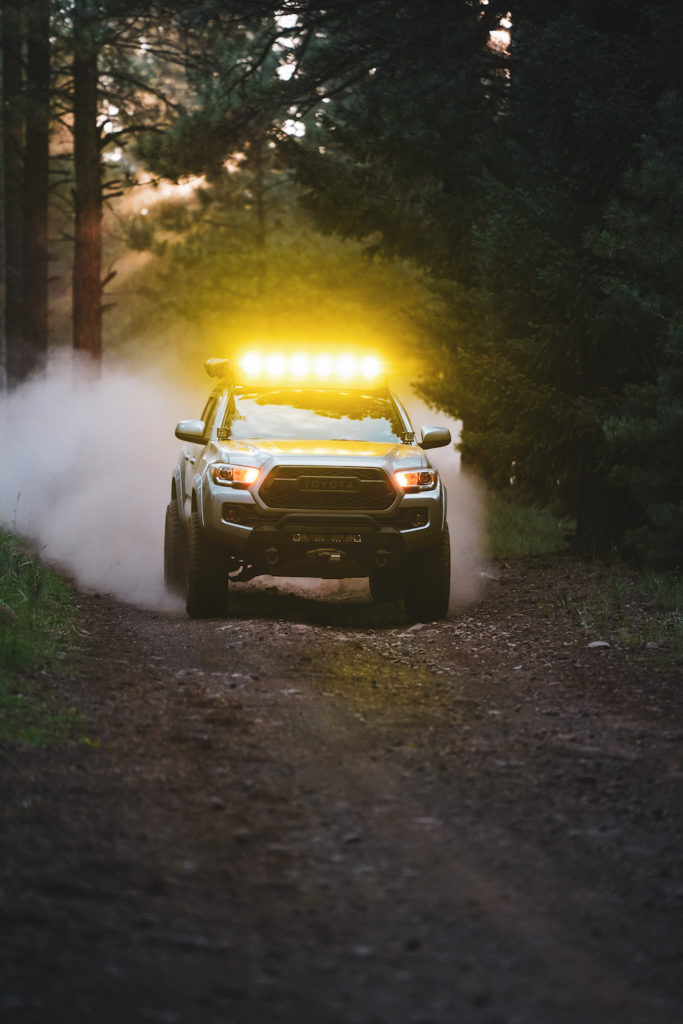 What to Know:
3 Optic Zones – Scene, Driving, Spot
Seamless Beam Transition
Slow, Moderate & High-Speed Beam Patterns
Two Layers of Adaptive Response
Impact Resistant Polycarbonate Lens
Universal Fit
Operating Temp -22F to +158F/-30C to +70C
50,000 Hour+ LED Lifespan
Limited Lifetime Warranty
MSRP: PAIR $729.99 | SINGLE $449.99
Additional equipment from RIGID includes: