If you love your puffy jacket, that icon of questionable style that redeems itself with stuffable science-derived warmth, then take a look at the new collaboration between $2,500 puffy garment purveyor Moncler and burly G-Wagen maker Mercedes-Benz. 
We're sure the photo got you to click (and rightly so), so we'll let the photos do most of the talking, but yes, this is a for-real creation, no, it's not a joke, and yes, it's an art project, of sorts, and yes, it's French. And no, you can't buy one at the Mercedes dealership anytime soon.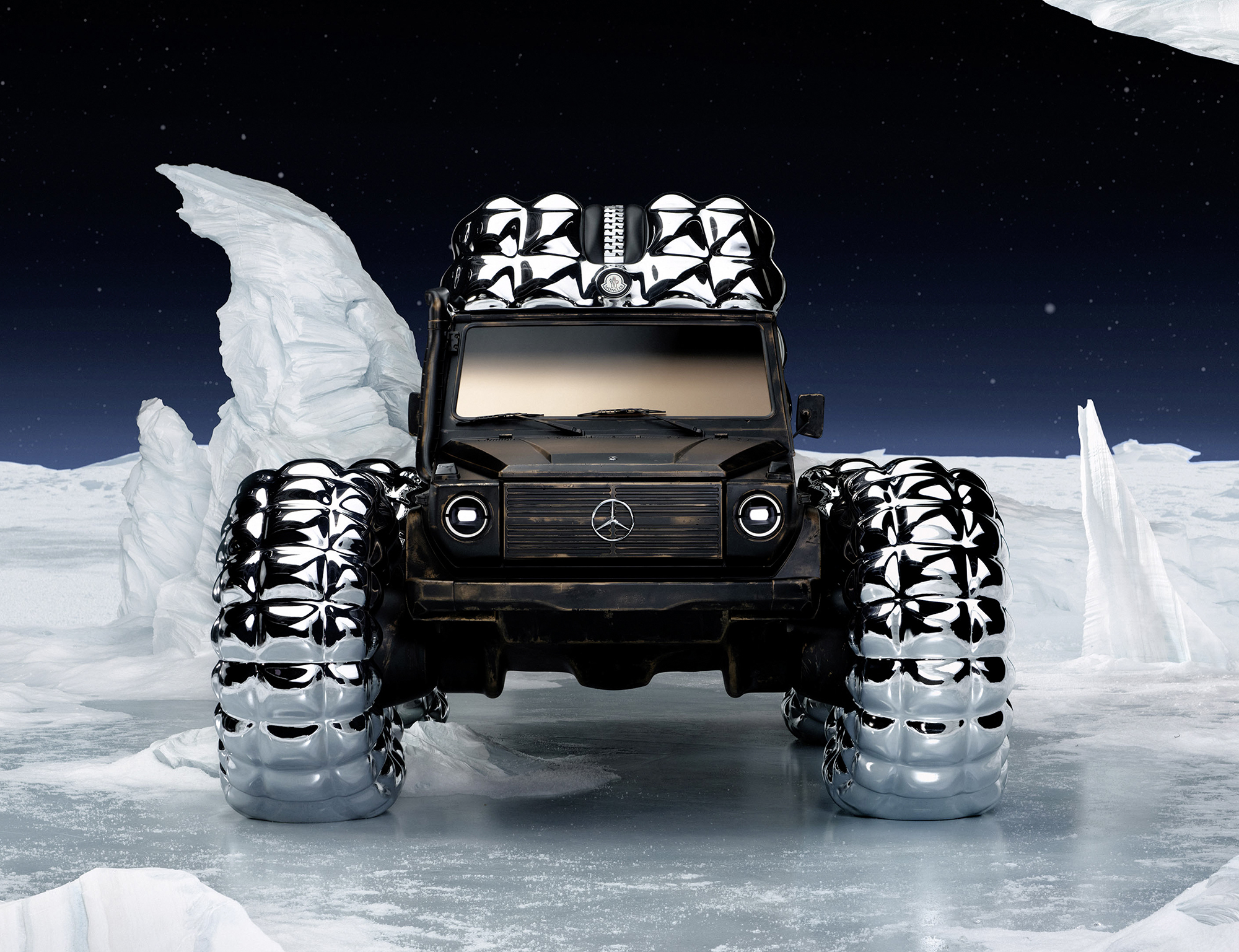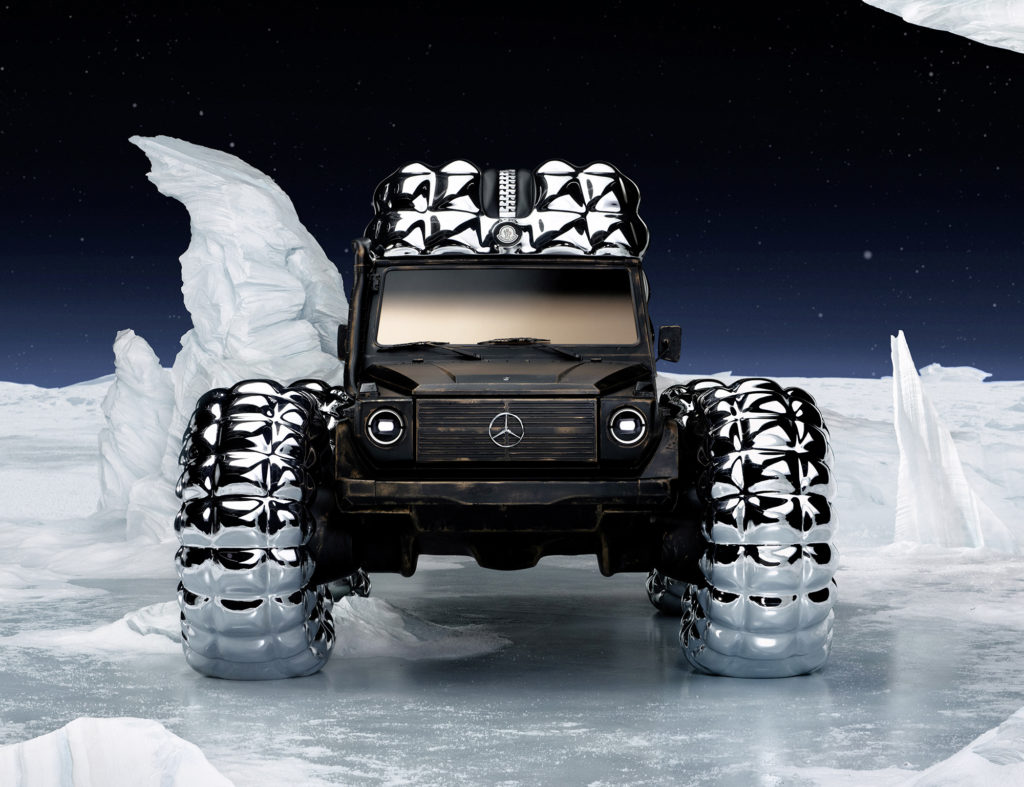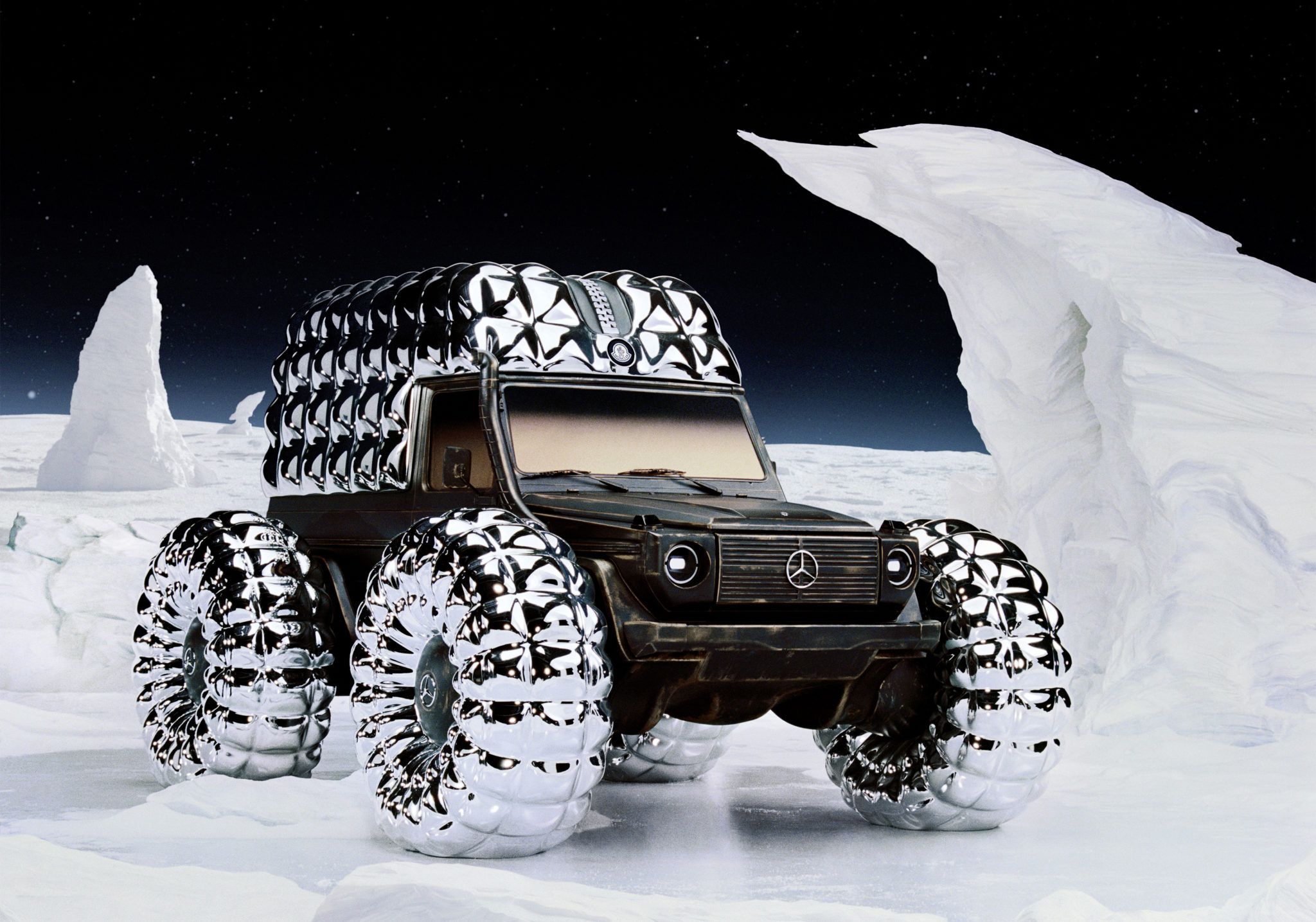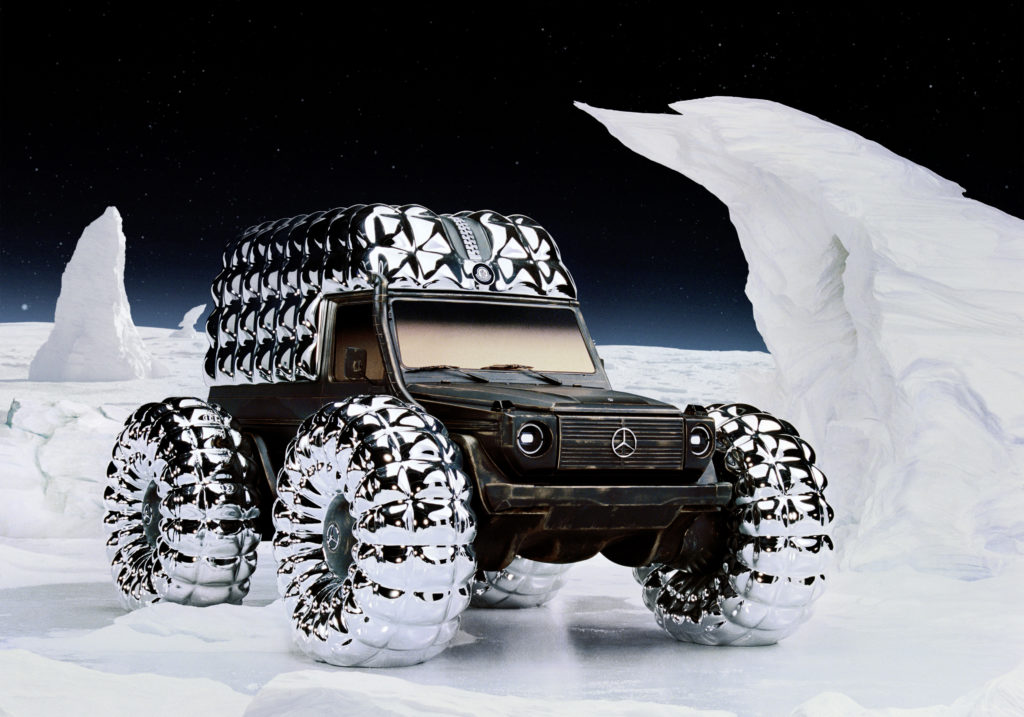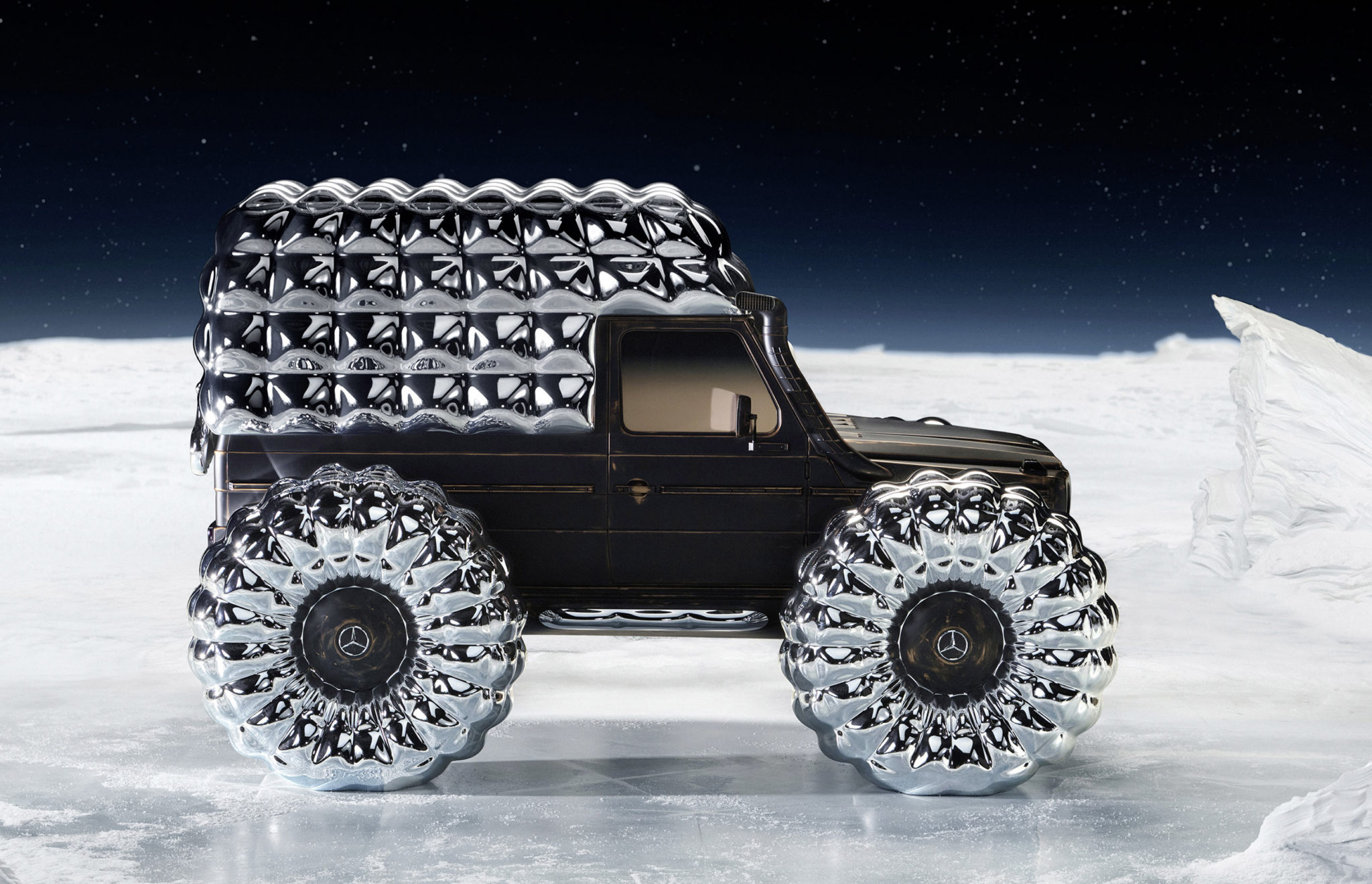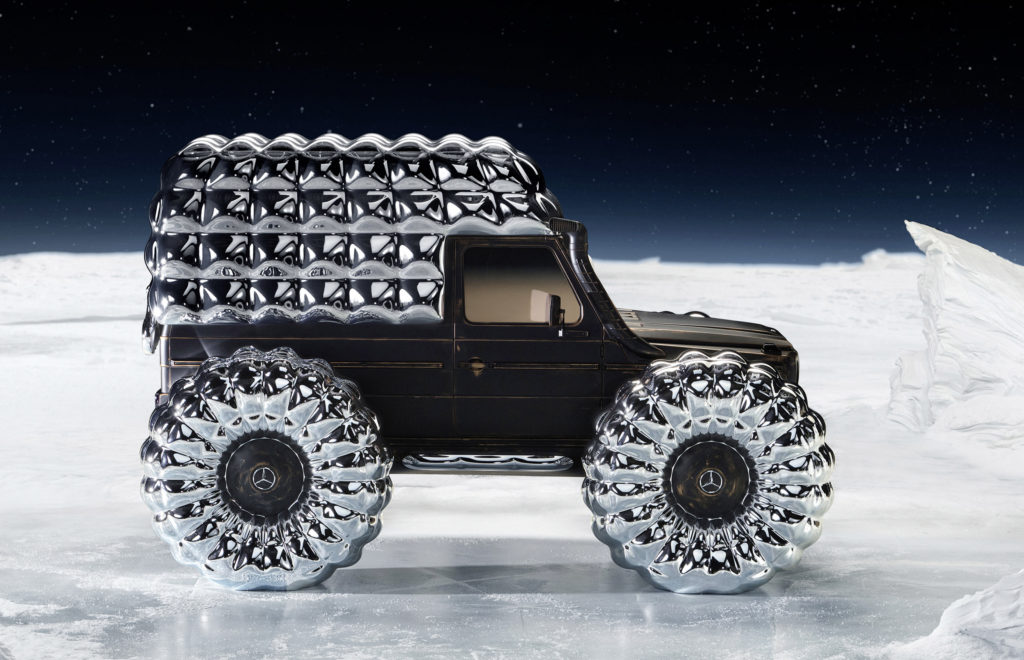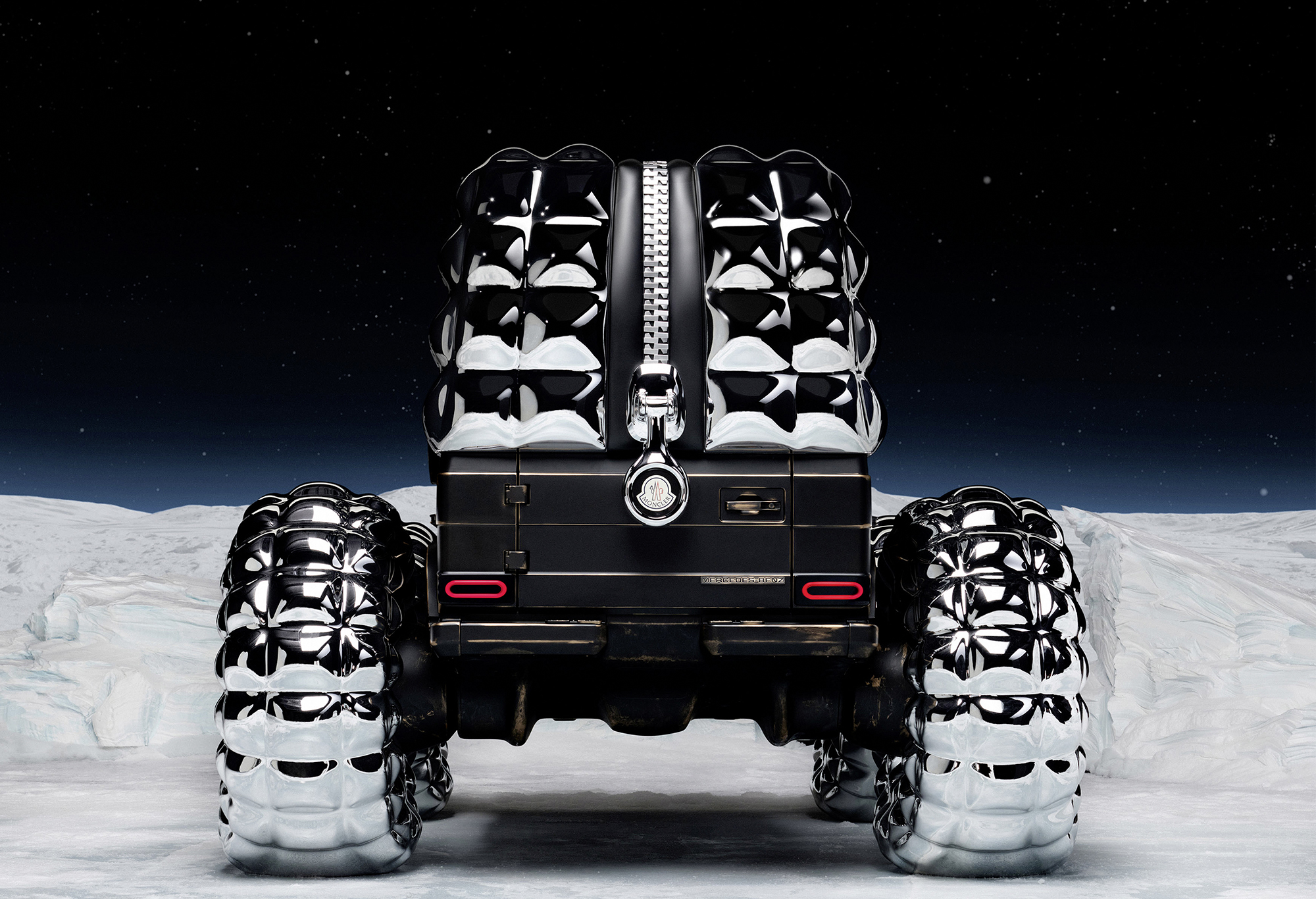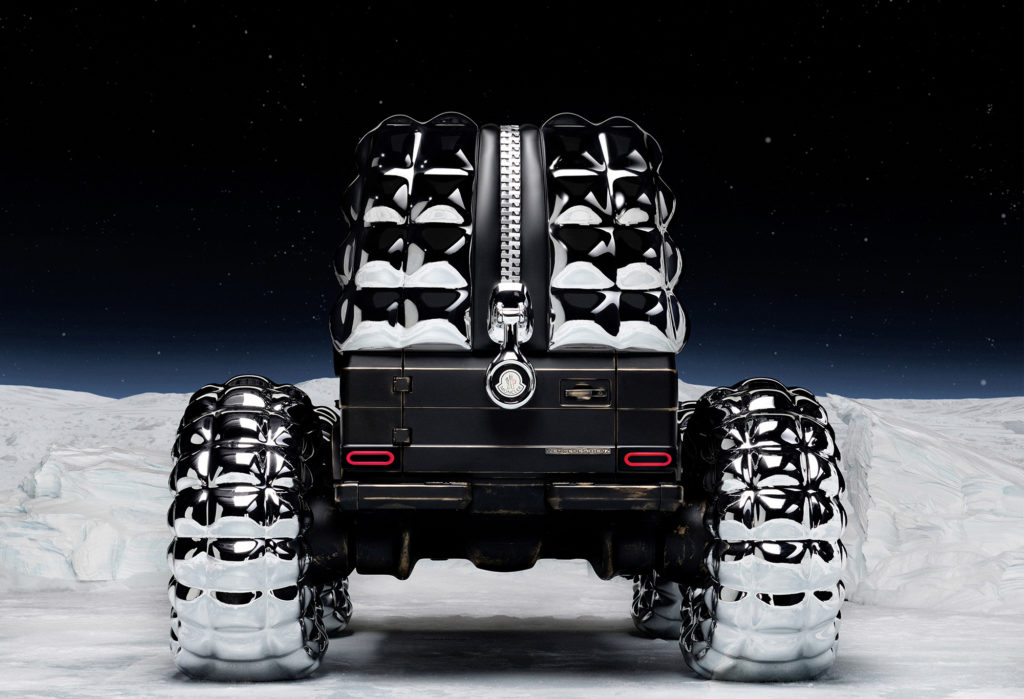 Called the PROJECT MONDO G (appropriately all caps), the puffed-up G-Class Gelandewagen rolls on highly reflective puffy tires (maybe 70s? 90s?) and features a likewise reflective puffy greenhouse that also includes a well-branded giant zipper. In order to set off the shiny inflated bits, the G got some added "patina," though likely not from driving through the arctic tundra.
Britta Seeger, a Member of the Board of Management of Mercedes-Benz, said, "we are very excited about collaborating with Moncler to create another 'X-factor brand moment.' At Mercedes-Benz, we are committed to engaging in culture and society. Our co-creation with Moncler offers an unexpected experience for both brands. This debut collaboration with Moncler opens new horizons and potential of opportunities for more news to come soon." We're not sure what "news" could be more epic (or odd or ?) than this, but we'll stay tuned, just out of train-wreck level curiosity.
Photos seen here from the annual Moncler "The Art of Genius" unveiling event last week in London indicate an appropriate yet quite fashionable planetary exploration theme (including puffed models "floating" via wires), as this rig would probably perform quite well on the frozen plains of Jupiter's moon Europa or American East Coast locations recently walloped by winter storm Olive. The Mondo G-Puff scales in at 15 feet in length, a tick over 9 feet tall, more than 11 feet wide, and 2.5 tons of poofiness.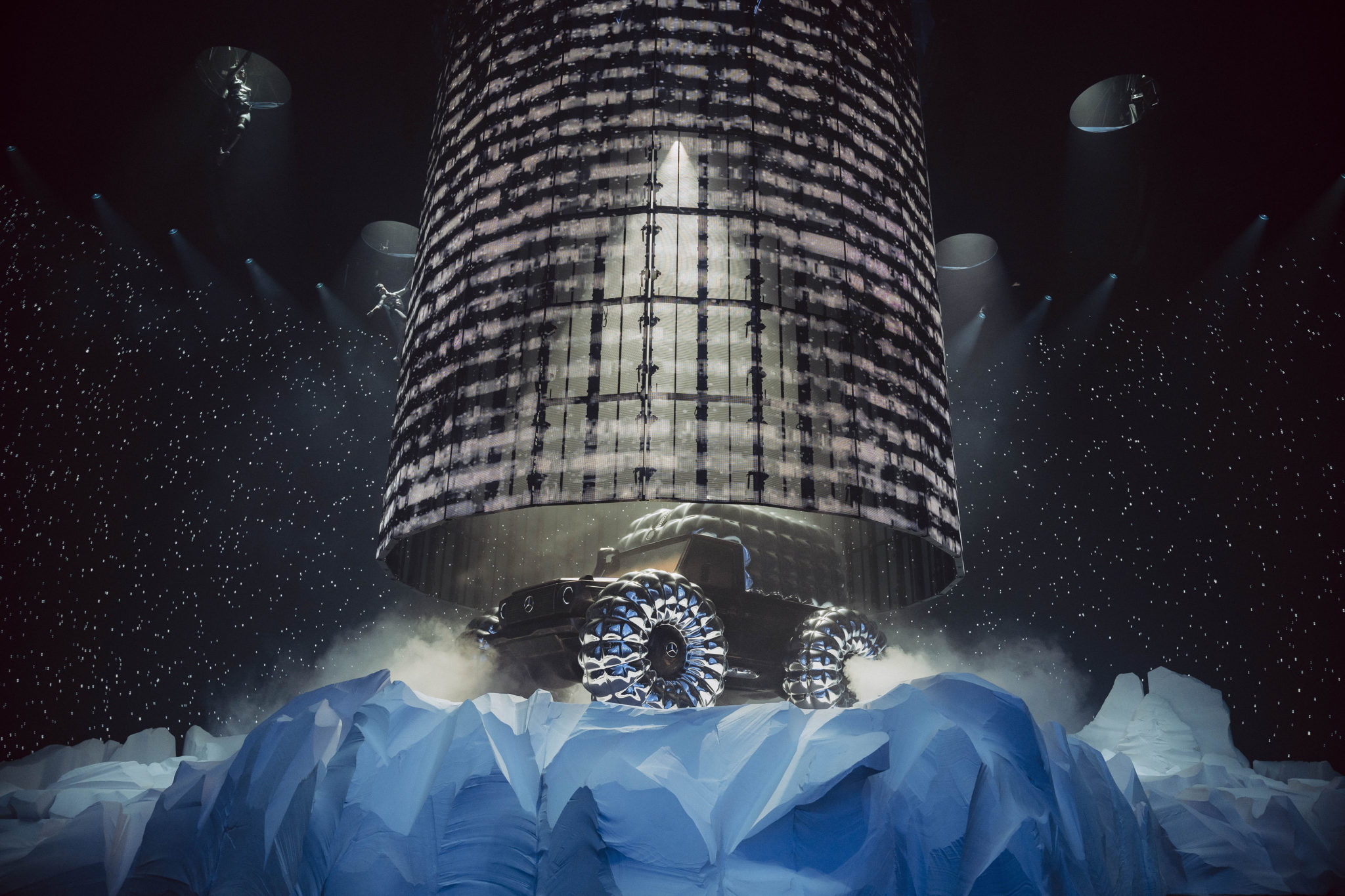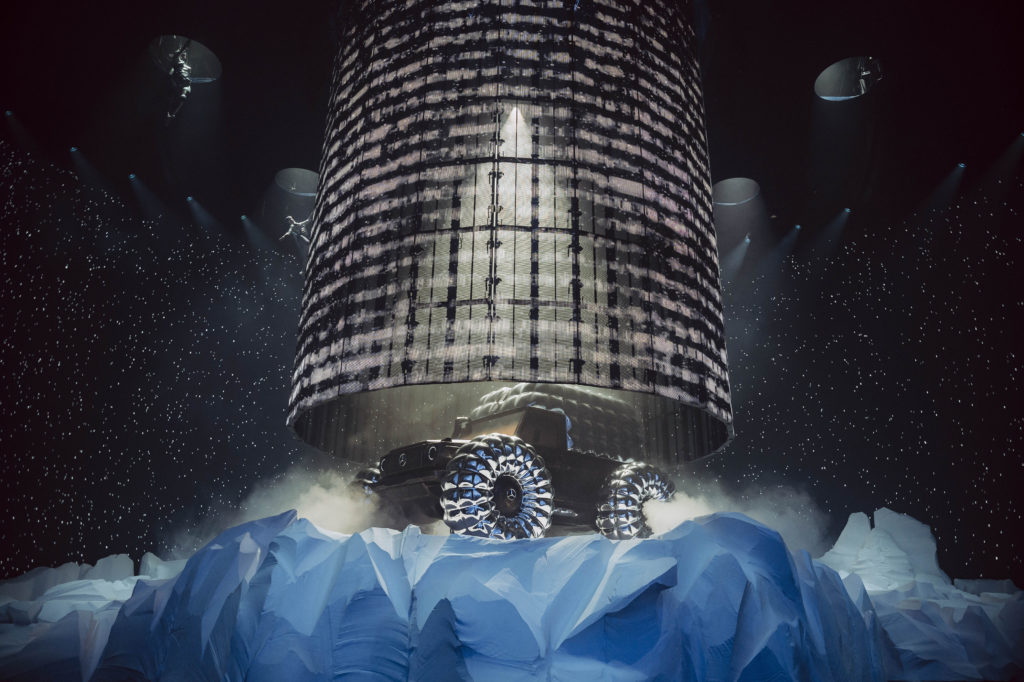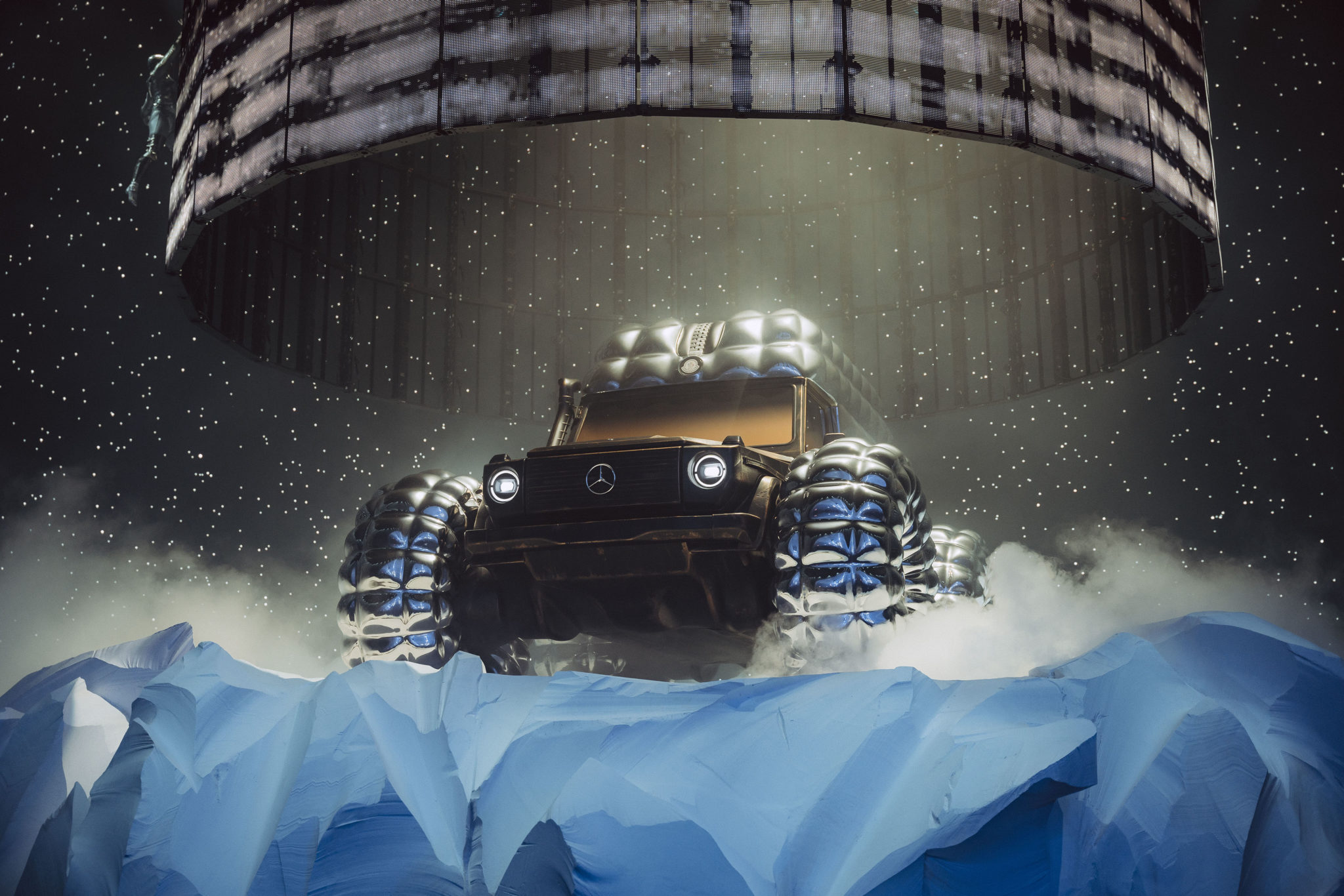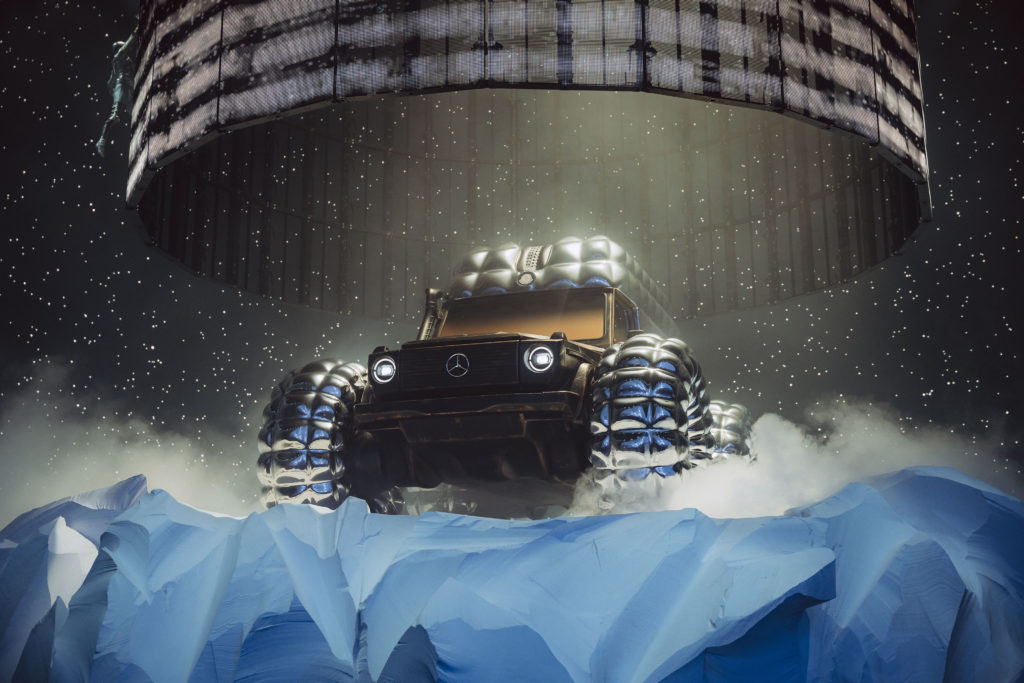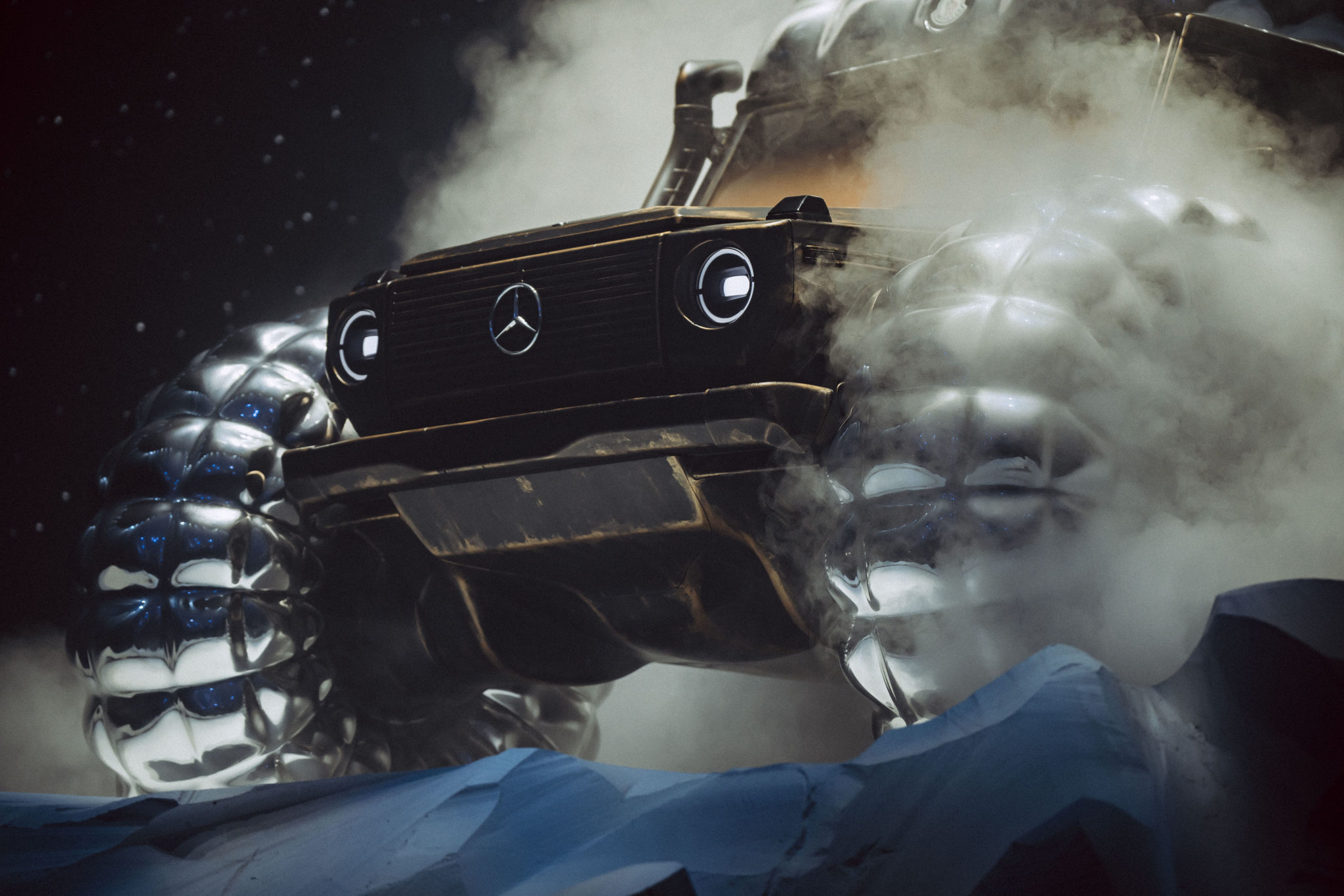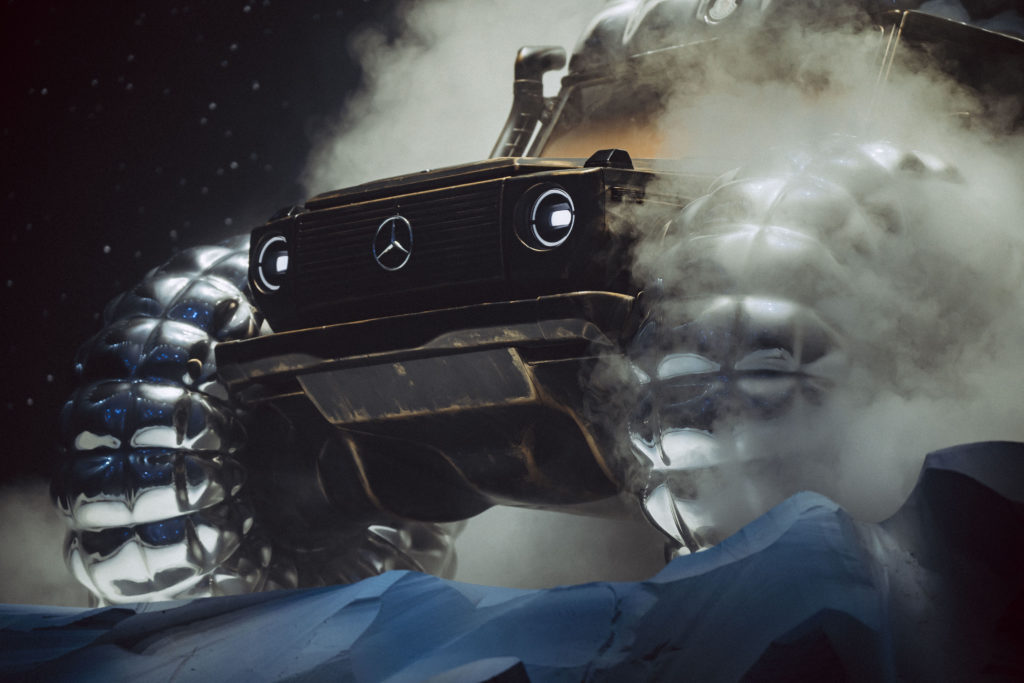 For those thinking such a vehicle might fit their overlanding needs, may we suggest the unsinkable Sherp enclosed super-ATVs, which are also capable of floating and may well be a solid choice for lunar exploration should the need arise. Don't forget your puffy jacket.
For what it's worth, the puffy jacket is now 101 years old. It was invented by an intrepid Aussie mountaineer with a back story that makes for very entertaining reading.