If you haven't noticed, overlanding is incredibly in vogue with virtually every automaker dipping its toe into the off-road space. But the latest conceptual creation from Mercedes-Maybach of all marques has me flabbergasted — in both good and bad ways.
This humongous land barge you see depicted here is called the Mercedes-Benz Project MAYBACH (the caps is their branding, I'm not yelling). It's a 20-foot-long two-seater powered entirely by electrons (that's right, it's an EV) that's designed to go off road.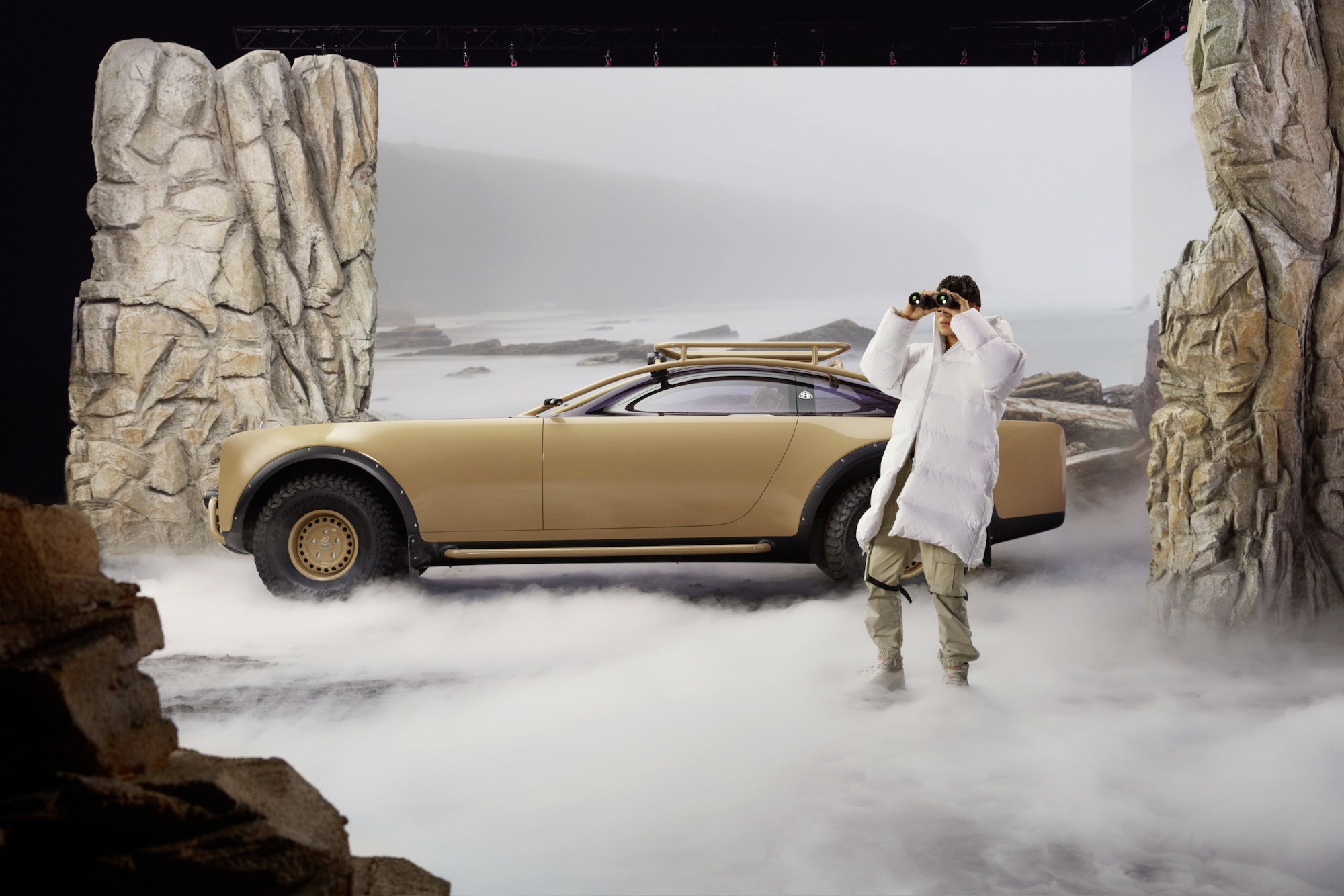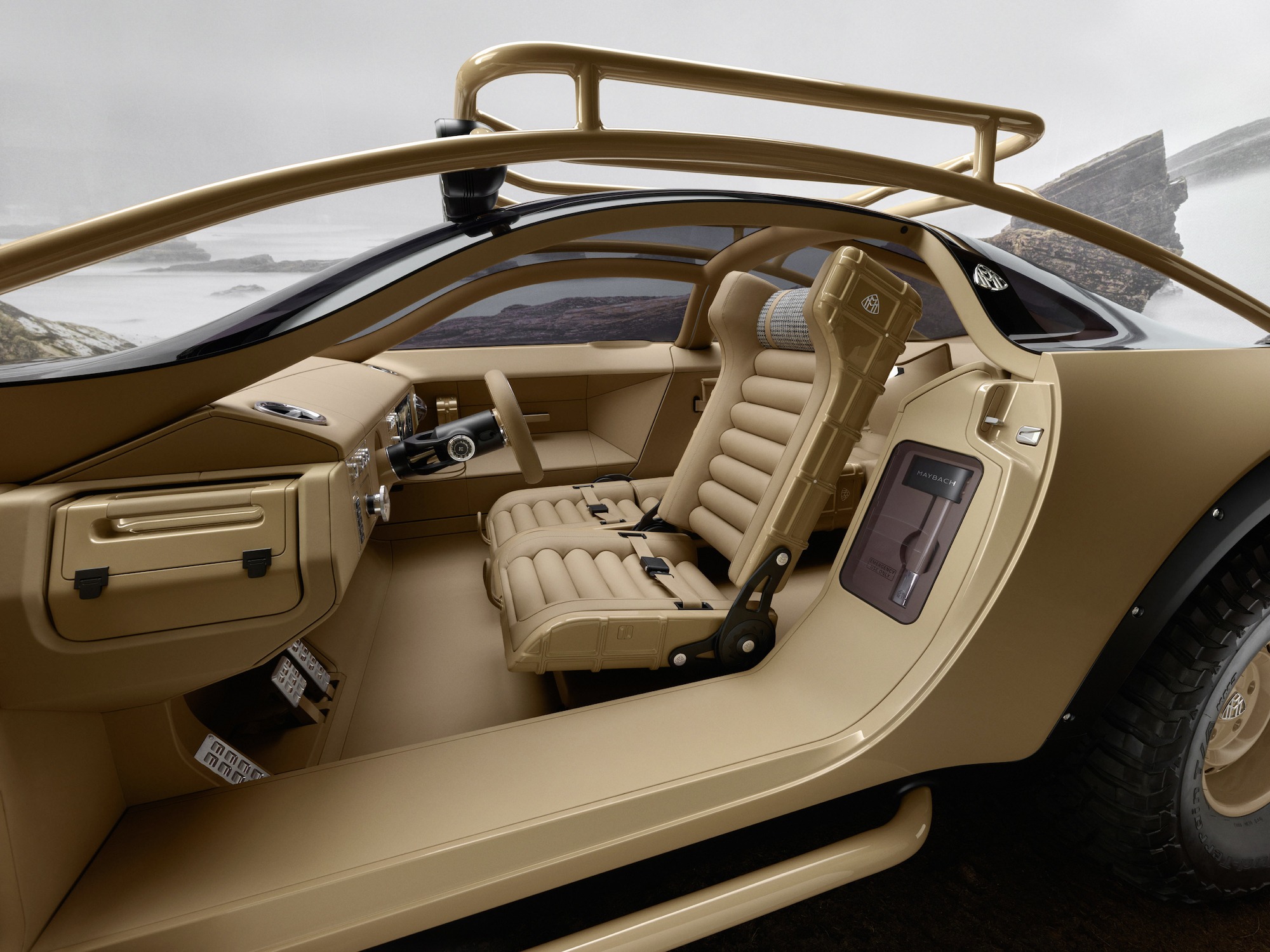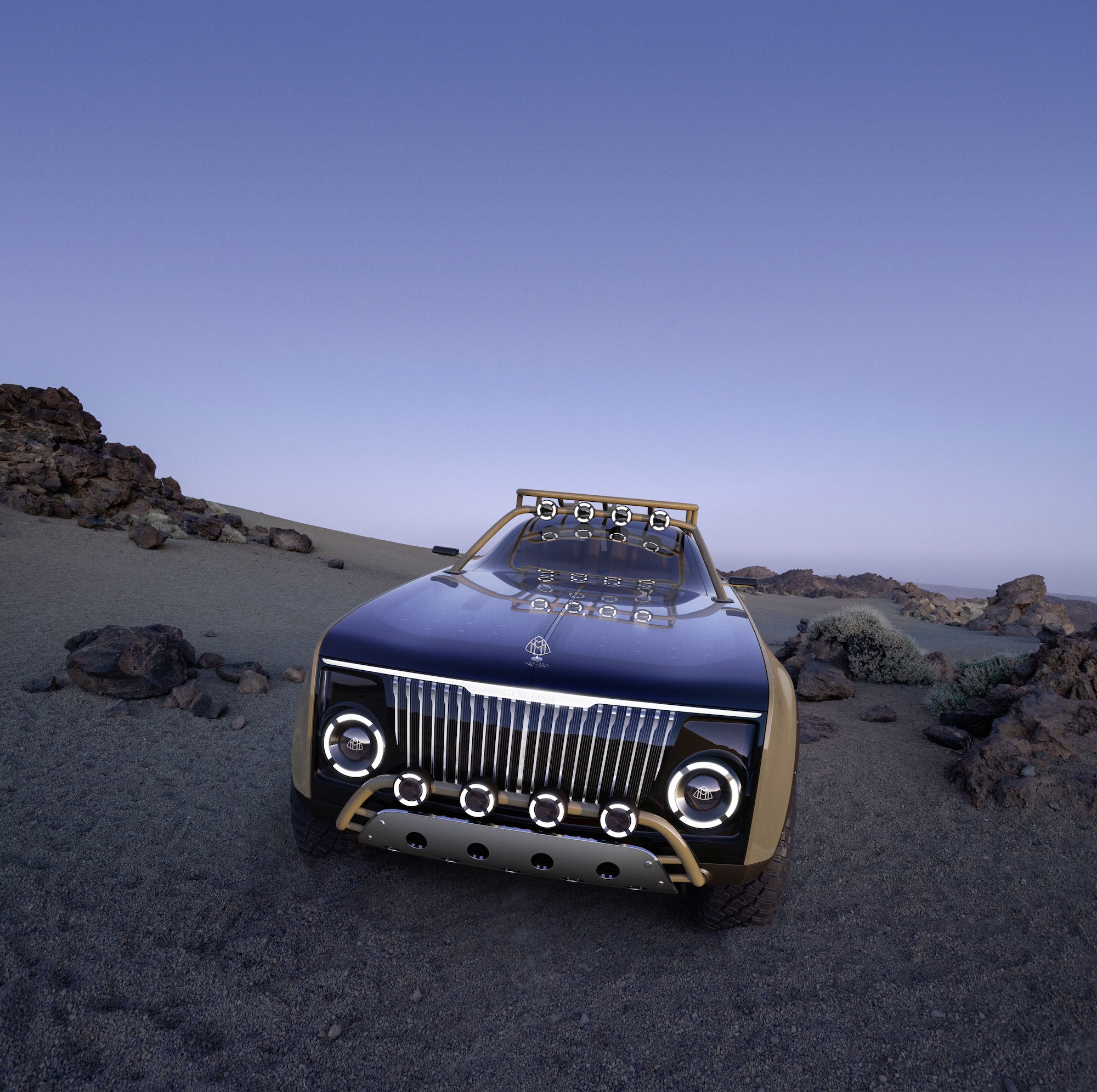 Although Project MAYBACH looks as though it was designed in the 1970s, the last time that yellow-beige color that envelopes virtually the entire vehicle was popular, it's a very modern creation.
For example, its long, extensive hood has been fitted with solar panels in order to extend the range of the rig. It's a nice touch.
Other nice touches include a roof basket — replete with four auxiliary lights — that ties into the cowl and rear bulkhead, front and rear skid plates (front skid plate is ornamented with four more auxiliary lights), and rock sliders finished in that beige-yellow paint.
I particularly like the steel wheels wrapped in BFG KM3 mud tires. The Mercedes press release calls these "big wheels." Obviously, they're small wheels with big tires. But I assume something was lost in translation from German to English.
As I write this, I've meandered between appreciation and disdain.
Do I really want to see billionaires overlanding in million-dollar coupes?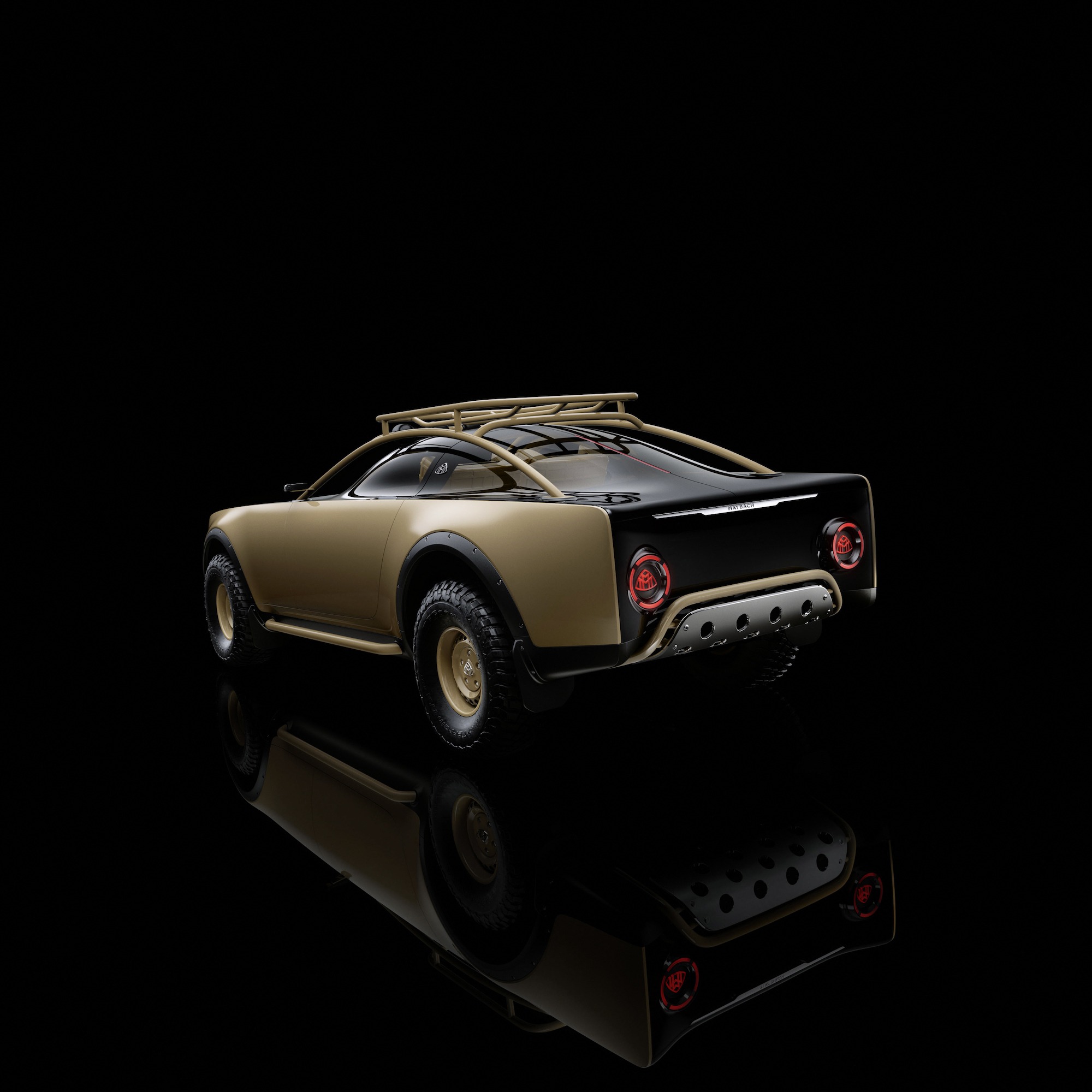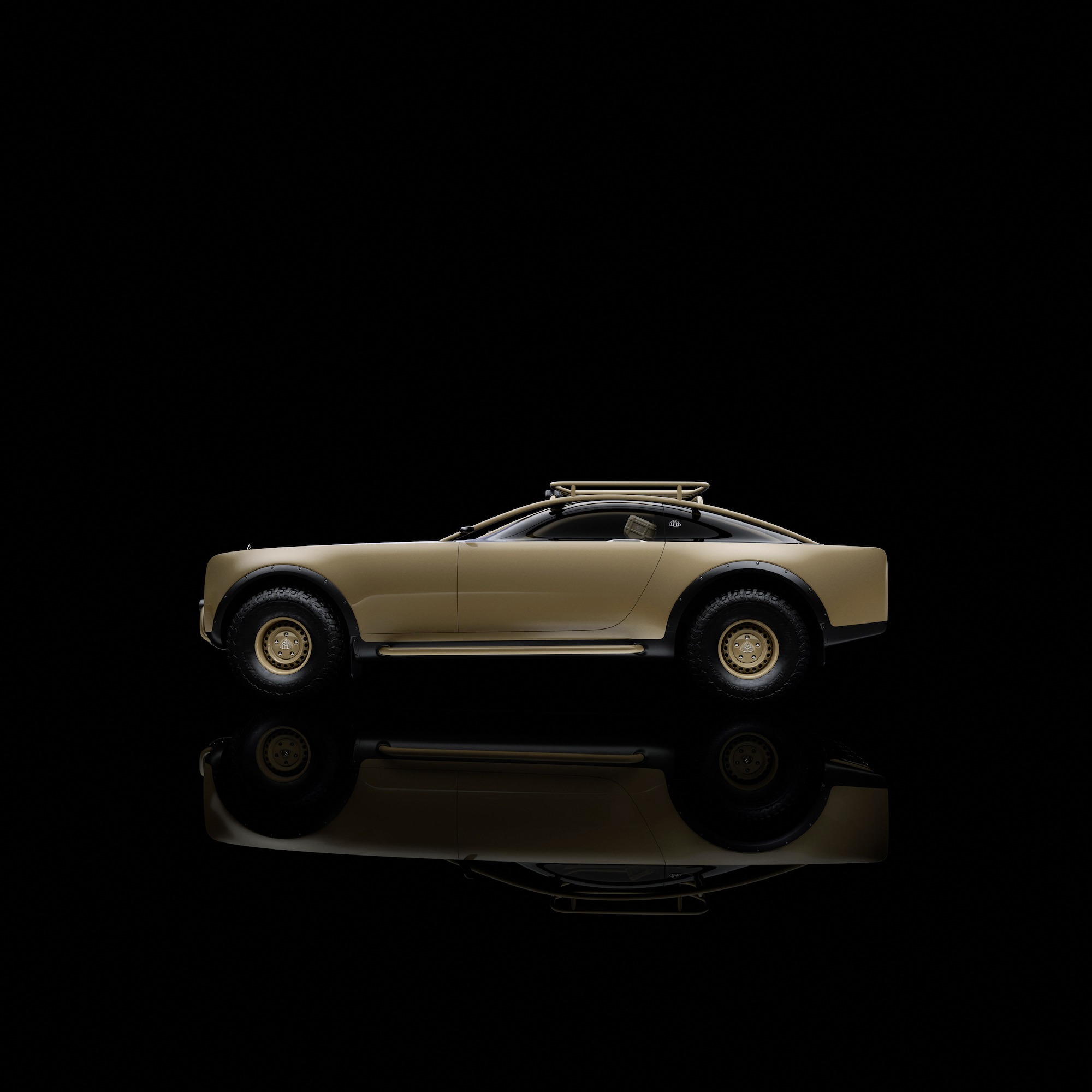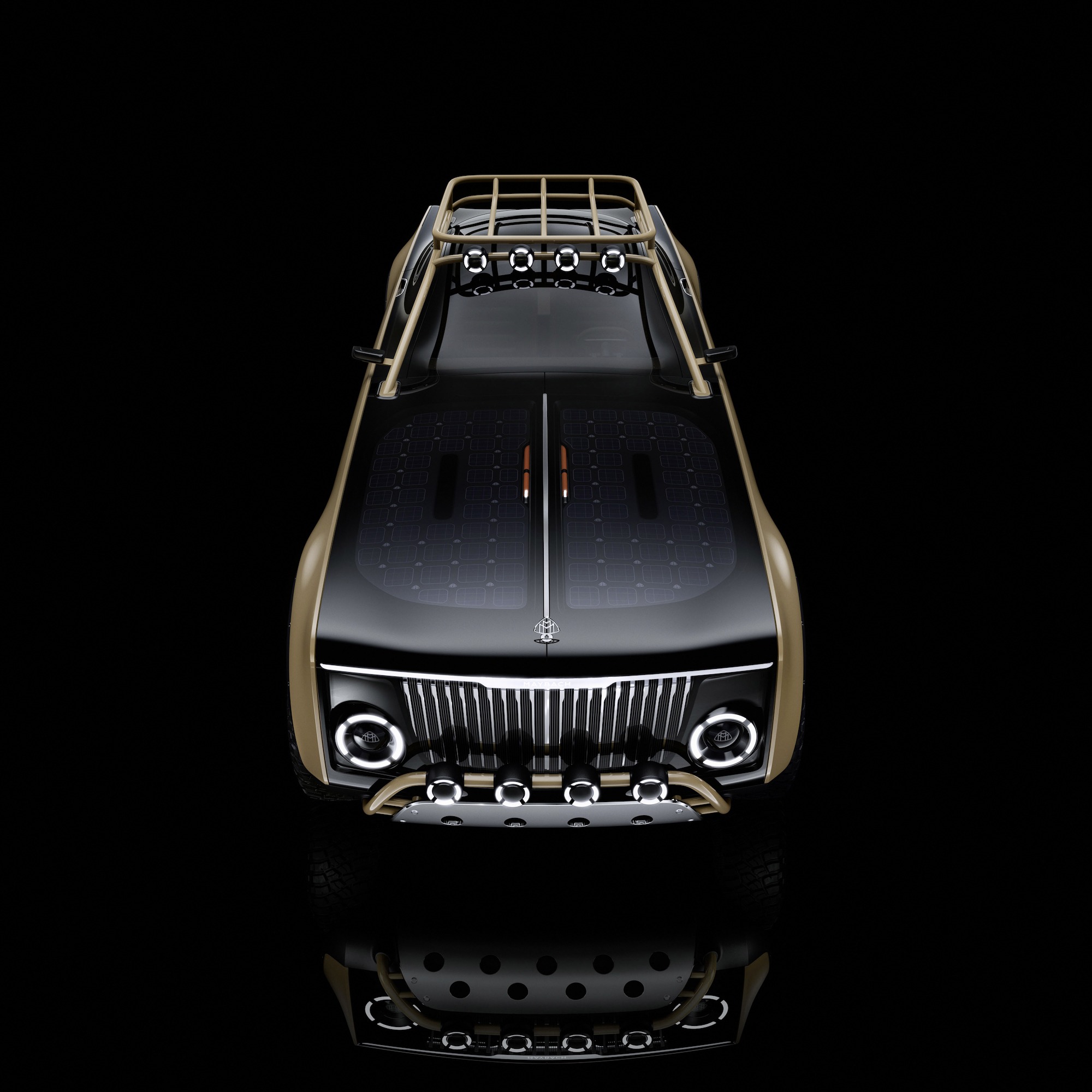 Setting envy aside, I have to conclude that I do. I would happily travel in such an ostentatious piece of machinery. With the minds at Mercedes working on this and the Maybach moniker plastered on it, you know it'll have to be tops. Sure, it wouldn't be as practical as a HUMMER EV. But it'd be a sight more special.
It's a moot point, though. I doubt very much Mercedes brass would ever let such a vehicle be built. Still, though, it's fun to study it and imagine what could have been.