If you're still packing your gear in bins or strapping things down to your pickup's bed, a rack-mounted gear storage system can both better organize your stuff and free up valuable pickup bed real estate. To that end, GoFast Campers has a new storage system available called the Turbo Cubby.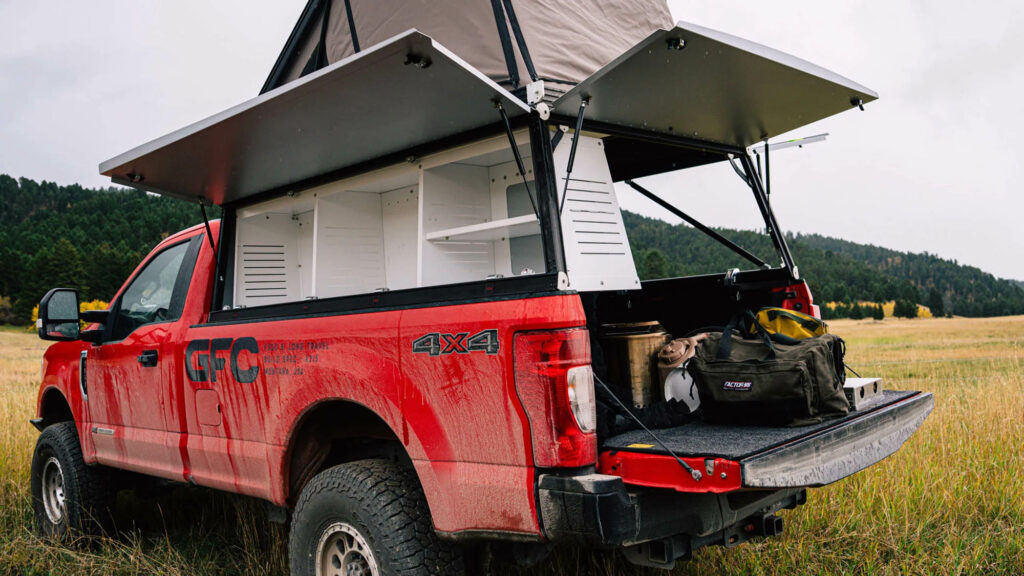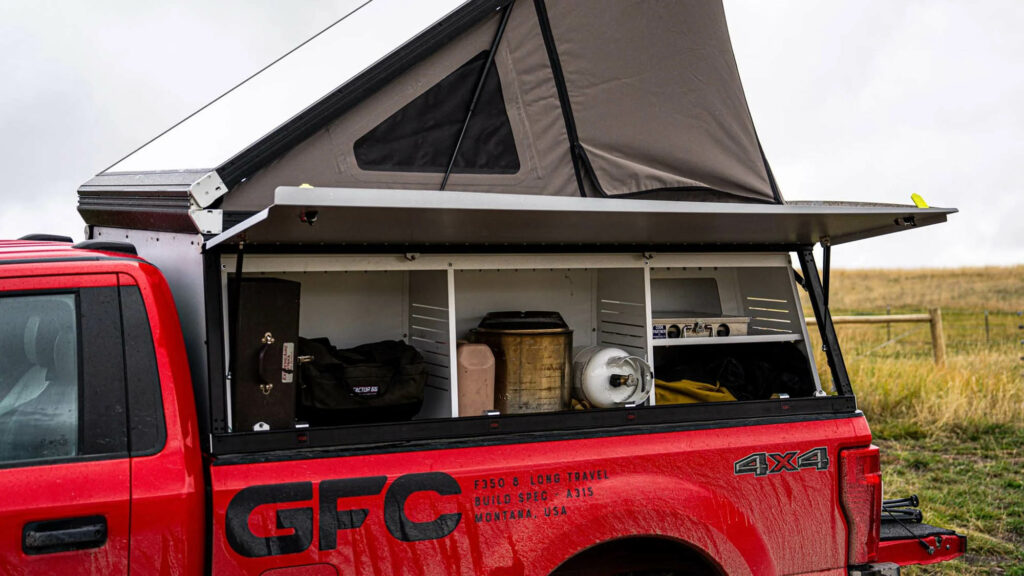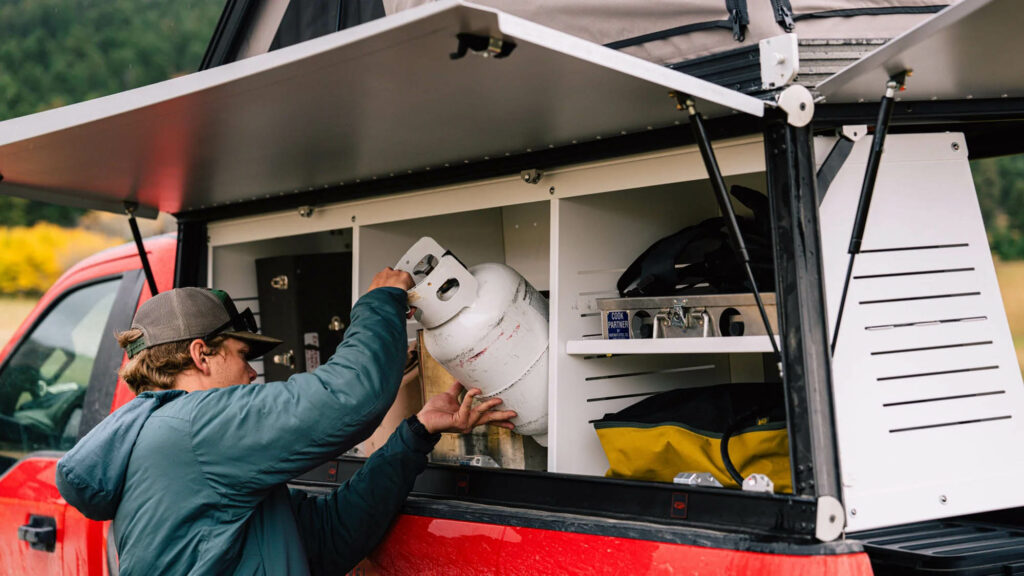 The Turbo Cubby system is designed to slot into a new GFC buildout, or it can retrofit with GFC V2 Camper and Topper models, but it only comes in one color: Bright White River. Promotional pricing starts at $799 until October 25th and will vary according to your model and sizing needs.
The Turbo Cubby includes moveable shelves and spacers to customize your setup and accommodate pretty much any storage needs. GFC also has optional additional bracing if you tend to drive off-road aggressively. GFC says buyers can spec out the Turbo Cubby with any new platform/rack install or flat-pack ship it to your door for a DIY install onto an existing GFC system, which will not require removal for the installation.
Another key feature is the ability to open the Turbo Cubby from the backside via a sliding door in order to reach gear while in the pickup bed. There are five height adjustments, and the Turbo Cubby can be installed on either side of the truck (and we assume both if need be). Once installed, the Turbo Cubby frees up the pickup bed for either more gear or for non-overlanding use, like transporting sheets of plywood.
GFC says to expect a 10-week wait to get your Turbo Cubbies once ordered.