Based upon the 2022 LX600, the build is Overland Expo's vision of the ultimate overland vehicle.   
Overland Expo modified a production 2022 LX600 with components from 25 show exhibitors to embody its vision of the Ultimate Overland Vehicle, including an Off Grid Trailer.
Debuting at Overland Expo West 2023 in Flagstaff, AZ, the build will appear at three Overland Expo events and the first-ever Outdoor Adventure X show.
The LX600 and Off Grid Trailer will be auctioned off separately on Bring a Trailer with 100% of proceeds going to the Overland Expo Foundation charity.
Flagstaff, Arizona — Overland Expo reveals the Ultimate Overland Vehicle 2023 at Overland Expo West. In addition to being the most-modified LX600 to-date, the Ultimate Overland Vehicle debuts several first-ever overland components for the all-new full-size platform. The LX600 is towing an off-road trailer, the Off Grid Trailers Pando 2.0, which together make the Ultimate Overland Vehicle 2023.
"LX nameplate has been a leading brand in the American overlanding market for years. With the all-new LX600, we saw an opportunity to work with our exhibitors to develop world-class overlanding products for the pinnacle full-size 4×4 SUV platform in the U.S.," said Emerald Consumer Events Marketing SVP Linday Hubley. "Furthermore, off-road trailers have become a significant part of the overland segment. We knew the Ultimate Overland Vehicle wouldn't be complete without an Off Grid Trailer in tow. The result is a vehicle and trailer combination truly worthy of its 'ultimate' moniker."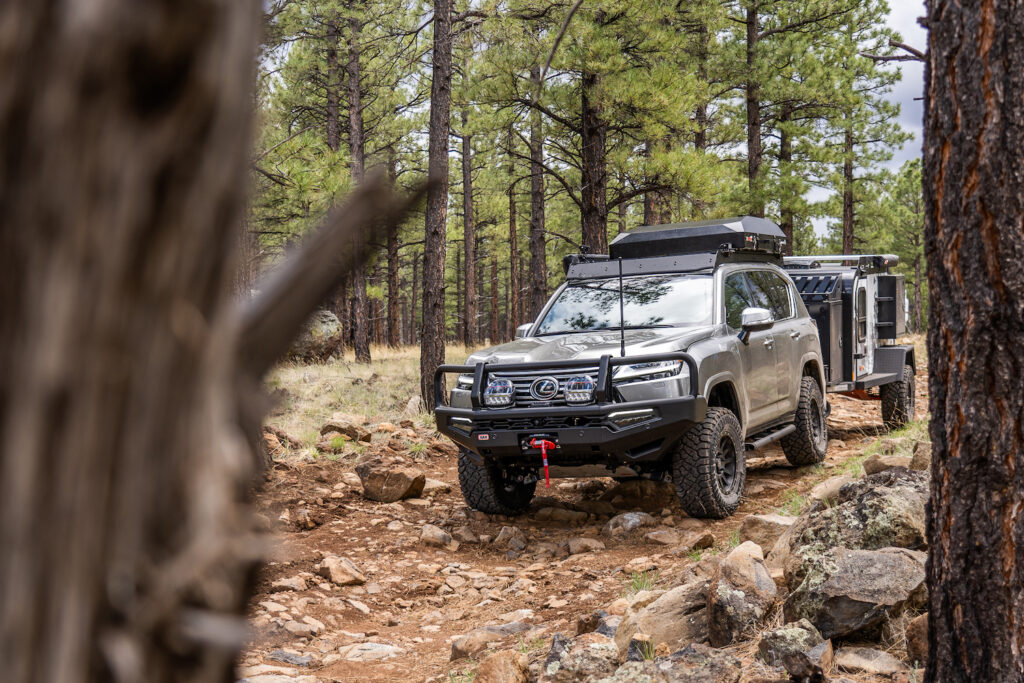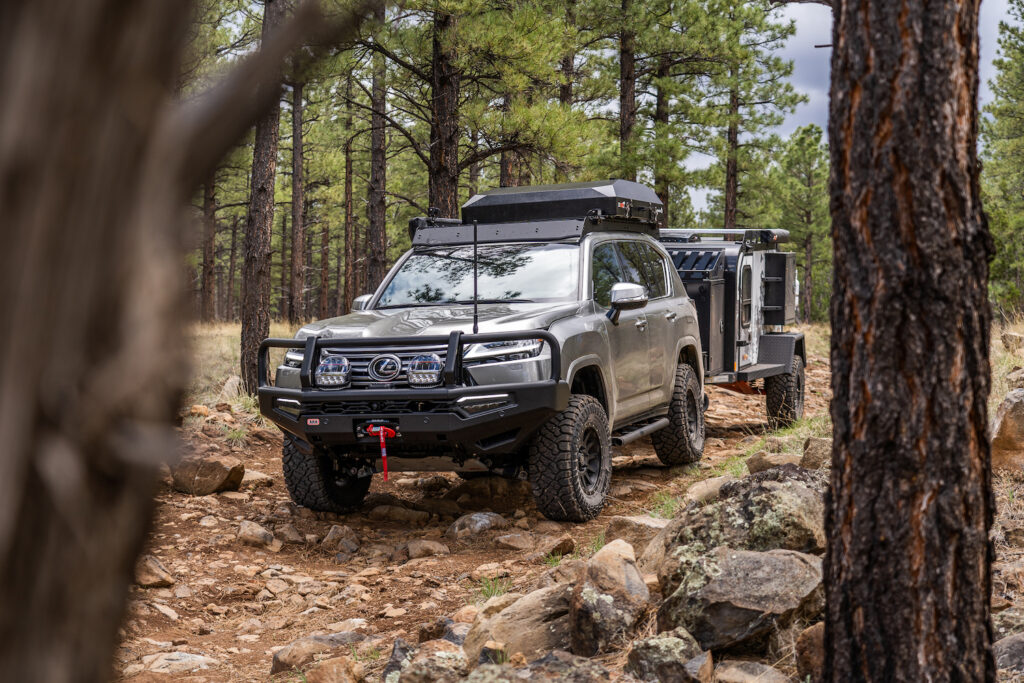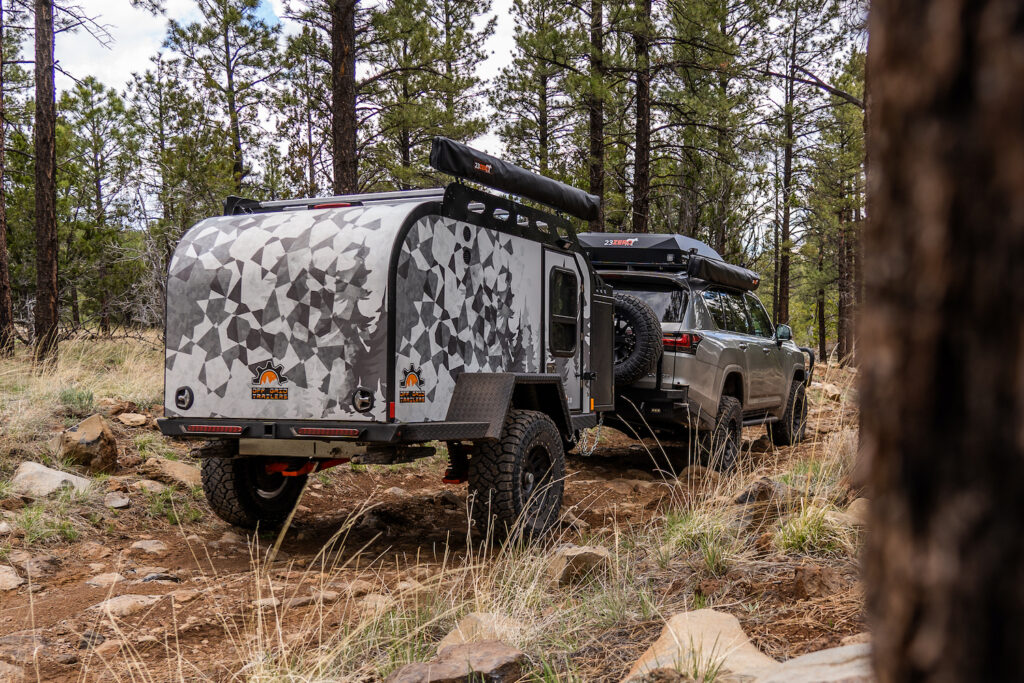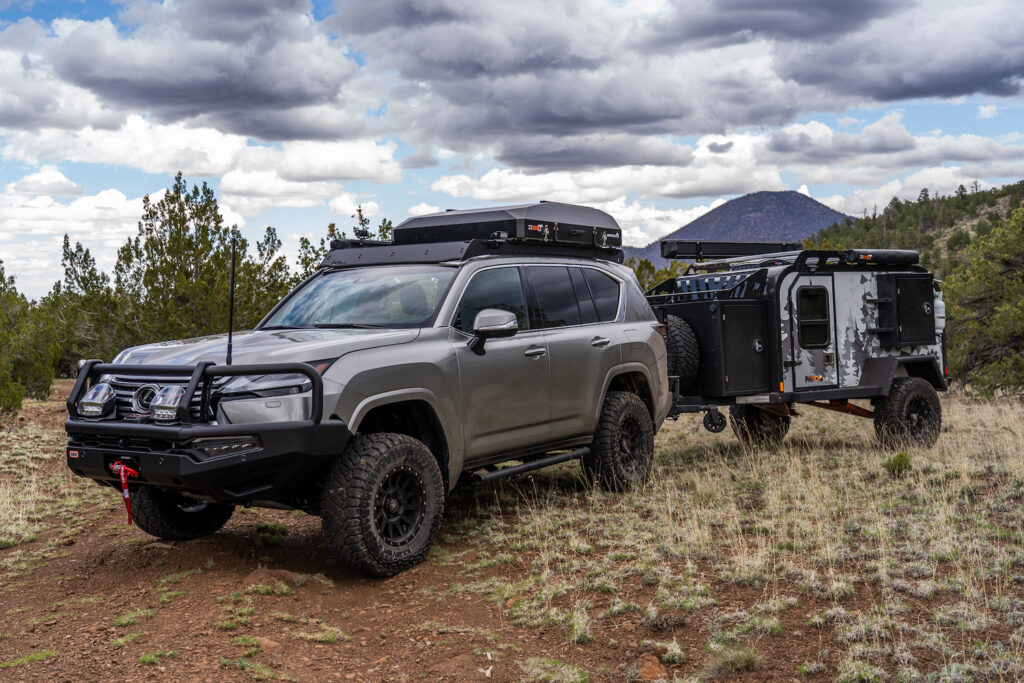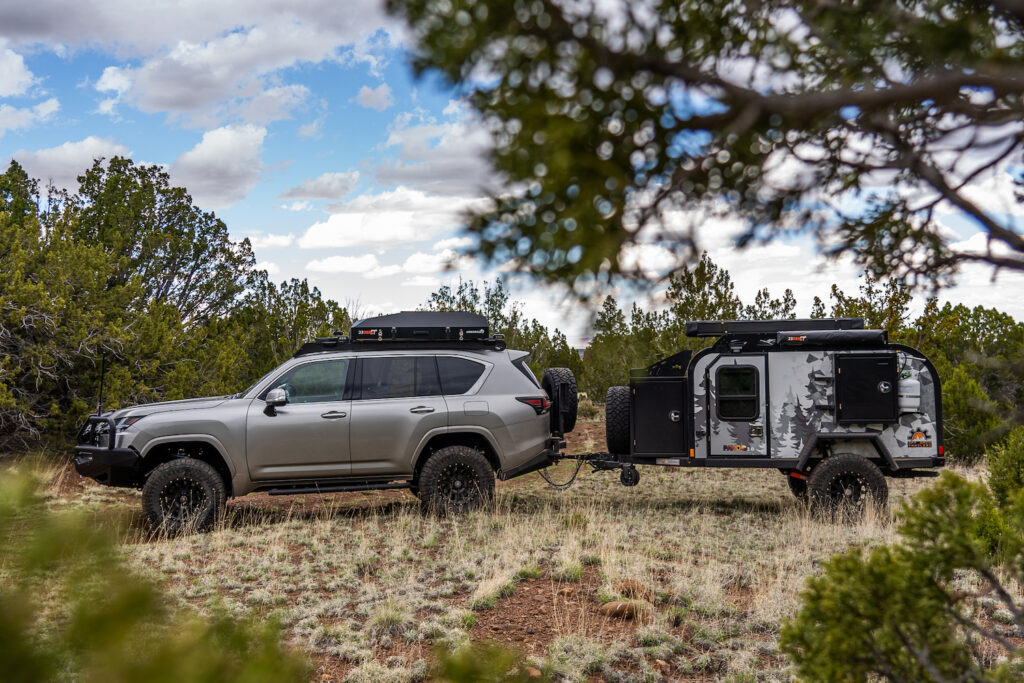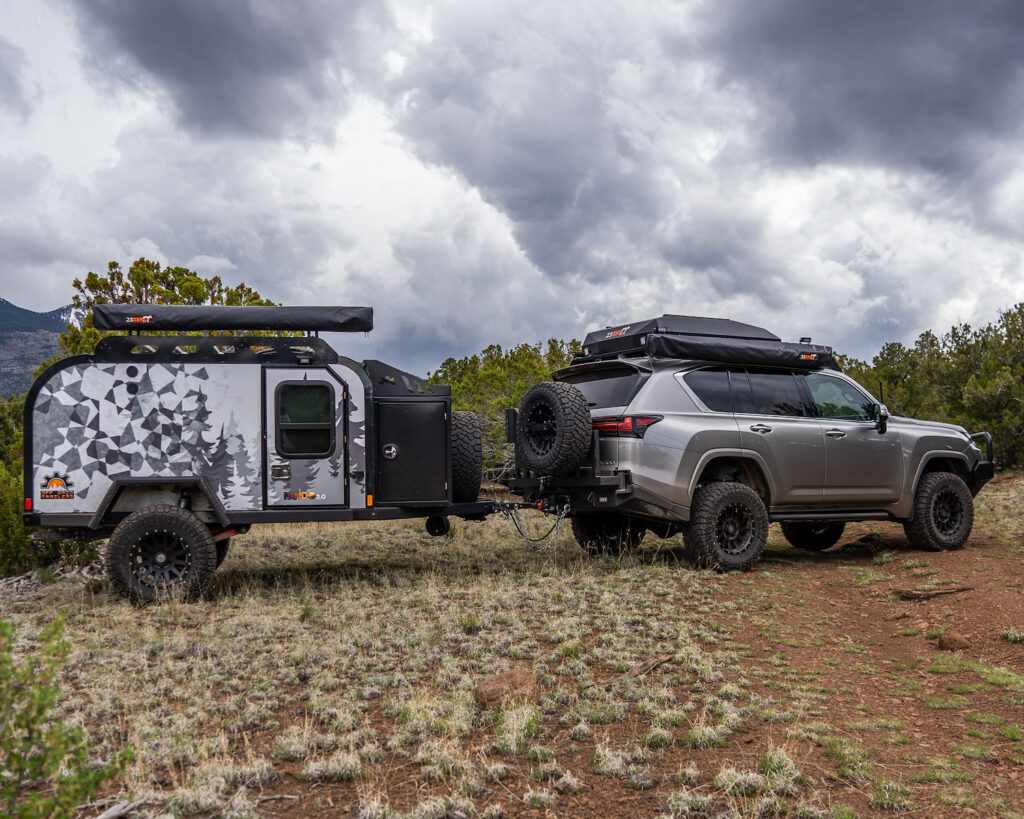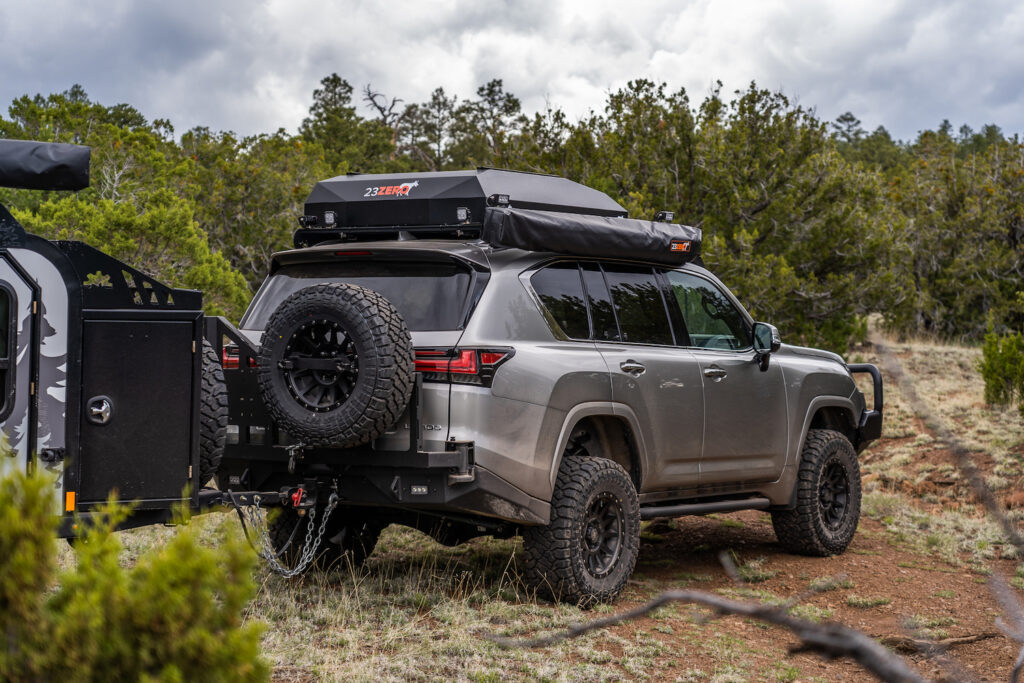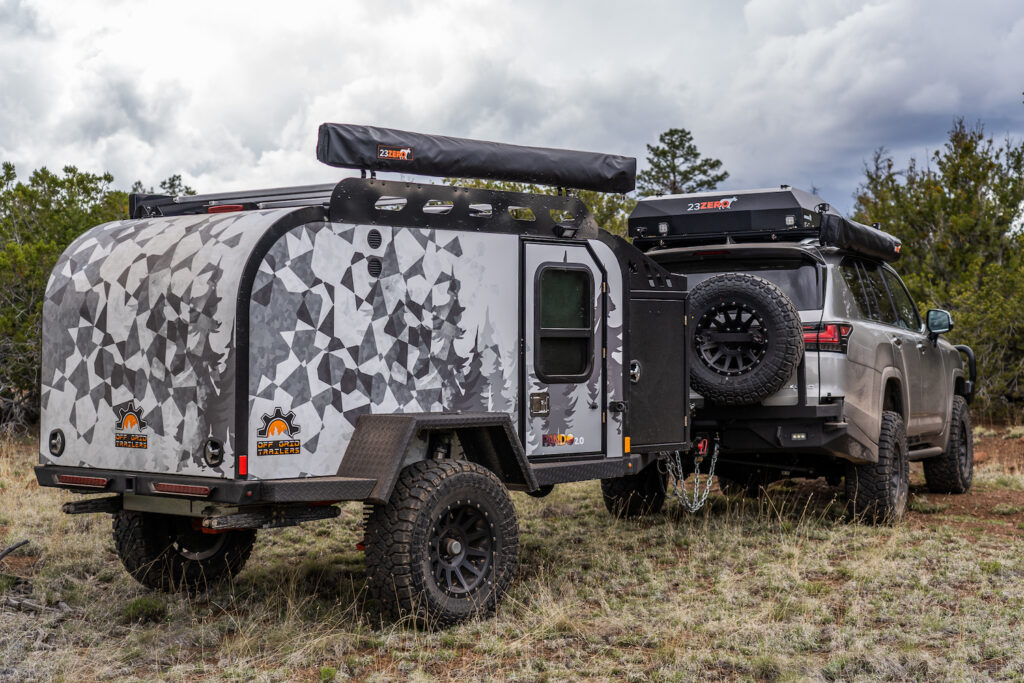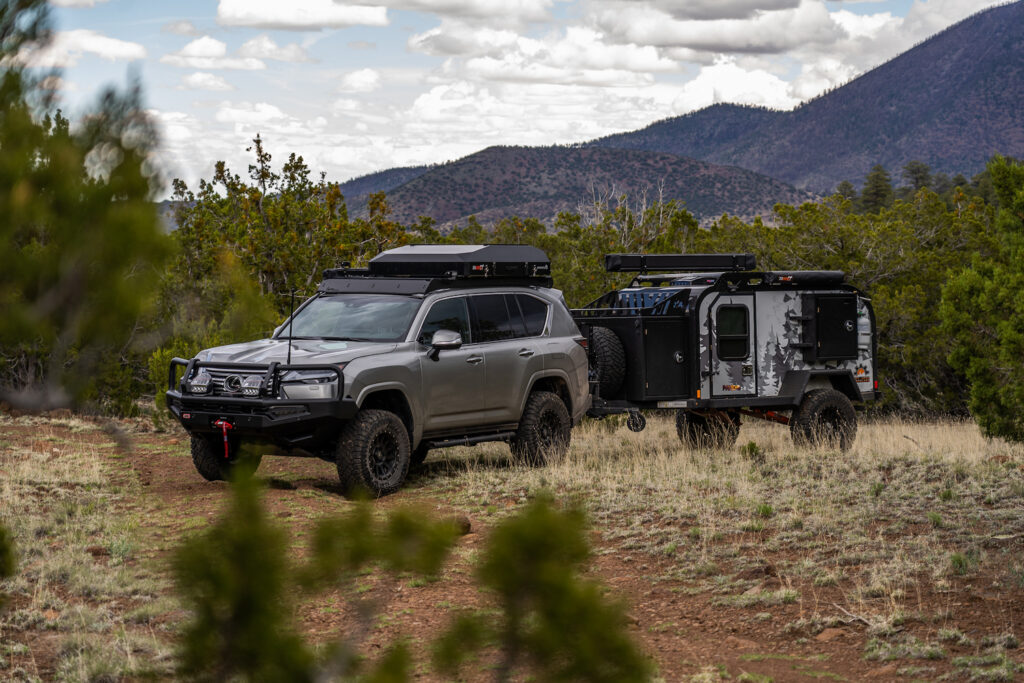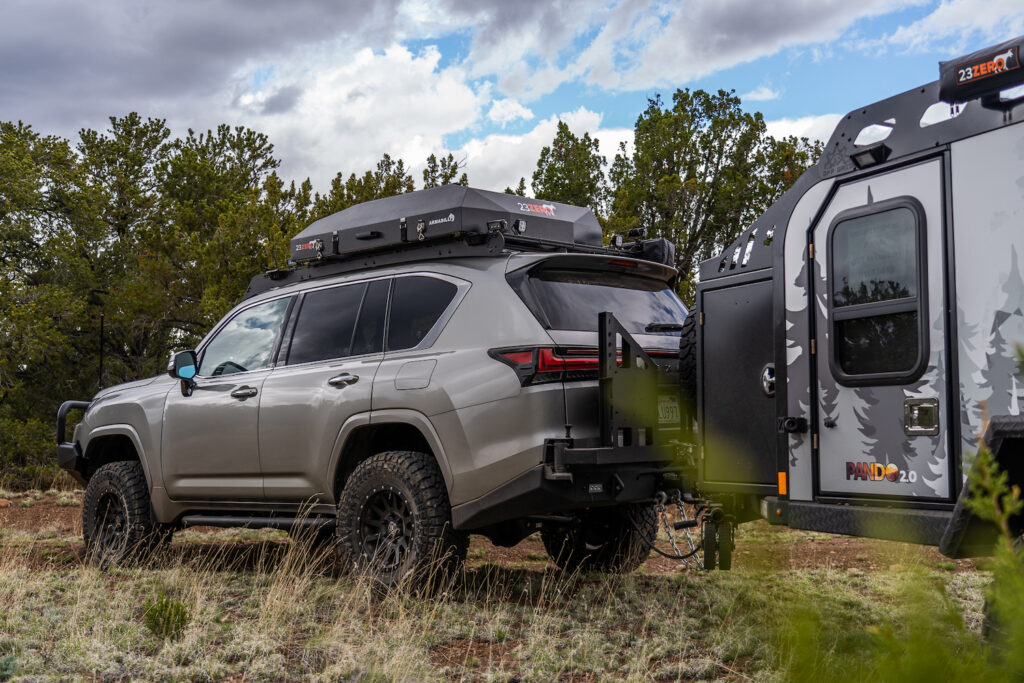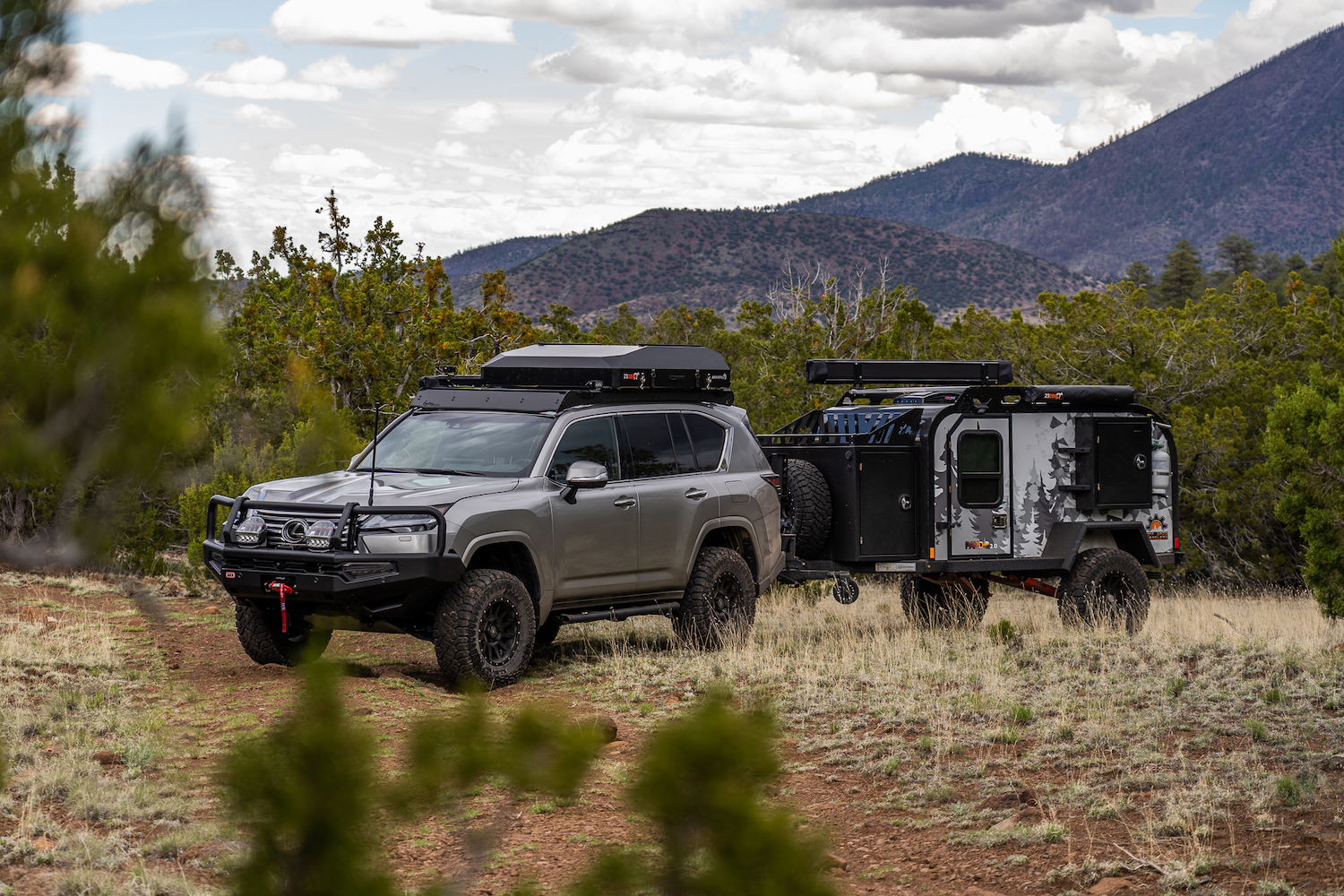 Based upon the all-new 2022 LX600, the Ultimate Overland Vehicle 2023 build debuts first-ever components for the LX600, including those from CBI Offroad, Goose Gear, MagnaFlow, Prinsu, Radflo, and Total Chaos, which were developed in partnership with Overland Expo for this build. The Ultimate Overland Vehicle vision was brought to life over hundreds of hours by the Official Build Partner, MULE Expedition Outfitters.
"This year's Ultimate Overland Vehicle was created for a family of four to explore deep into the backcountry and stay there for a week or more at a time. The LX600, as it is built, can alone support an extended overland trip. However, adding Pando 2.0 enables overlanders to set up basecamp and extend their journey and enjoyment," said Emerald Consumer Events Marketing SVP Jessica Kirchner. "More than simply building a flagship vehicle for the overland industry, it was important to us to support the community and our exhibitors. Our partners developed all-new components for the LX600 for this build. That means, starting today, LX600 owners now have aftermarket support from leading brands in the overland industry to build their dream overland rig."
About the Build
The 2022 LX600 was chosen as the base vehicle because of its GA-F body-on-frame platform, potent 3.5-liter twin-turbocharged V6 engine, luxurious cabin, and myriad of standard safety and off-road aids. What's more, it's the perfect size for a long-distance overland adventure rig; the LX600 is just slightly wider than a midsize pickup and boasts an ideal 112-inch wheelbase and impressive 64 cubic feet of cargo space. These dimensions make the LX600 ideal for maneuvering down tight trails while returning maximum cargo-carrying capacity — all in an incredibly capable and well-appointed package.
Hooked to the rear of the LX600 is the Off Grid Trailers' Pando 2.0. It offers eight inches of wheel travel, 24 inches of ground clearance, and 360-degree articulating hitch. It features queen-size sleeping quarters, air conditioning, 23ZERO Shower Enclosure, hot water on-demand system, 1,000-pound capacity integrated roof rack, and a rear galley kitchen with a dual-burner cooktop, hot- and cold-water sink, and up to 33 gallons of onboard potable fresh water. In the Pando's slide-out storage compartment sits a Pi Duale Pizza Oven from Solo Stove.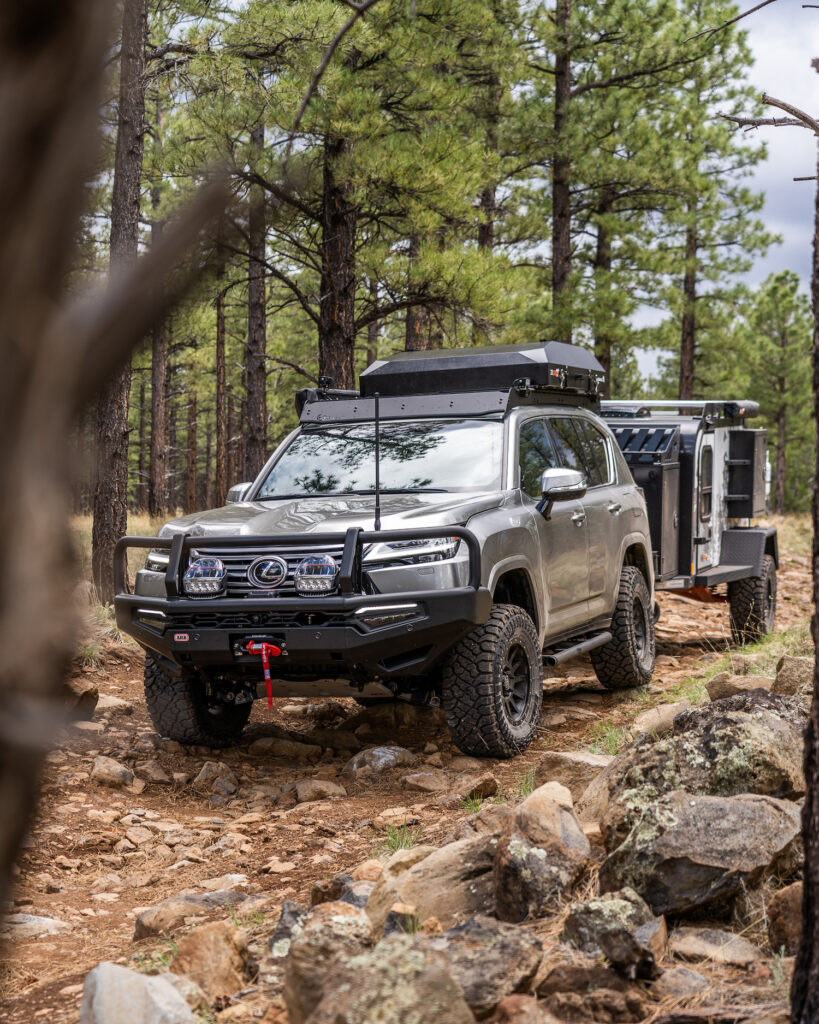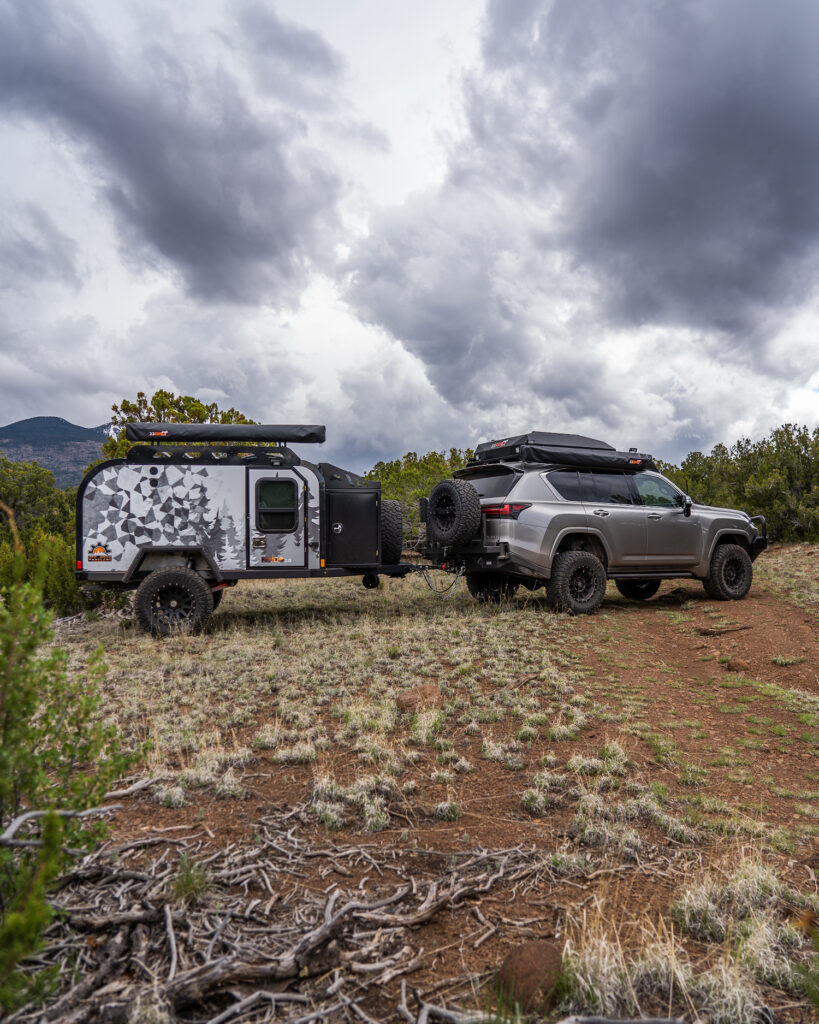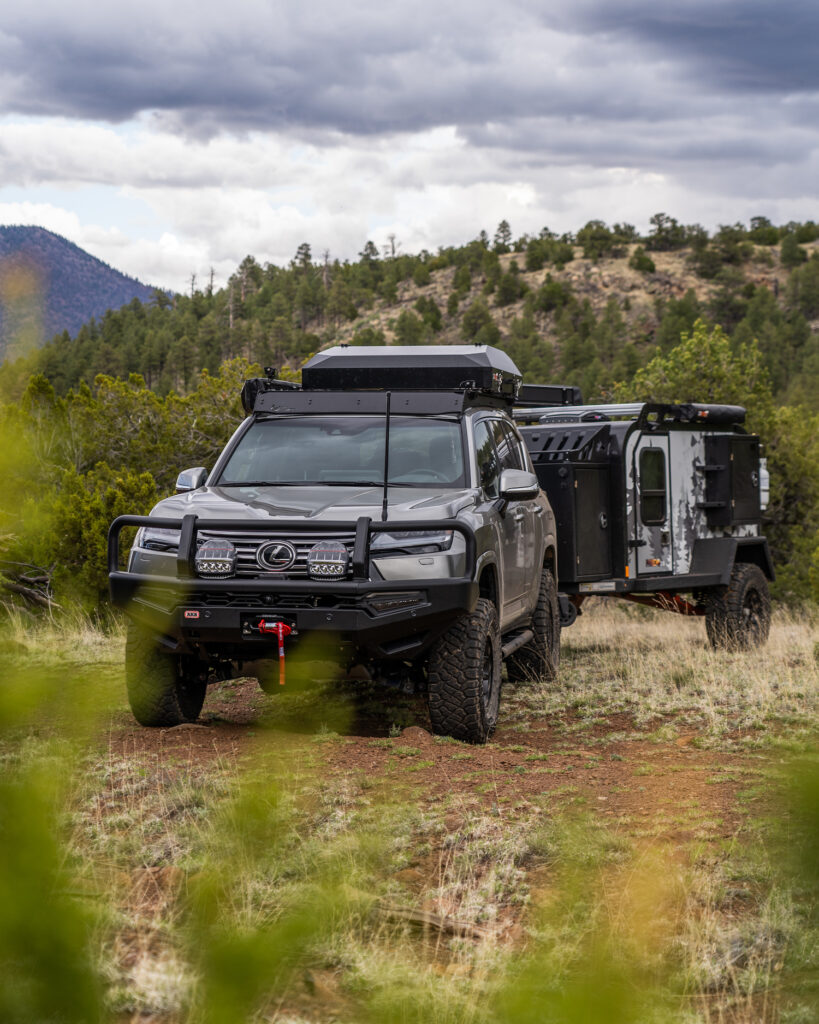 Up front, the LX600's front fascia has been transformed by the ARB Summit MKII front bumper behind which is the new SOLO Series 12.5 winch from Comeup. Lighting the trail ahead are a pair of ARB's new Intensity IQ lights. The Summit MKII also supports Midland Radio's new Bull Bar Antenna, which enhances Midland's MXT-575 GMRS radio that is mounted inside the cabin.
Up on the roof is the first-ever Prinsu roof rack for LX600. It holds the Armadillo A2 rooftop tent as well as the Peregrine 270 awning, both from 23 ZERO. Look closely and you'll spy camp and scene lighting, Vision X's Overland Area Lights, along the side.
The stance, as well as the off-road capability, of the LX600 has been increased by suspension components from Total Chaos and Radflo. Total Chaos developed upper and lower control arms and rear links for the LX600. Front and rear shocks and struts have been replaced by Radflo's 2.5 Diameter Remote Reservoir shocks and coilovers. The result is a suspension height more than 2.5 inches taller than stock with much greater travel.
The elevated suspension height enabled the fitment 33/12.5R17 Kenda Klever R/T tires. These are wrapped around 17-inch Compression wheels in Satin Black from ICON Dynamics. Off-road trail navigation is managed by onX Offroad Trail Maps app, which is running through Apple CarPlay on the LX600's 12.3-inch touchscreen.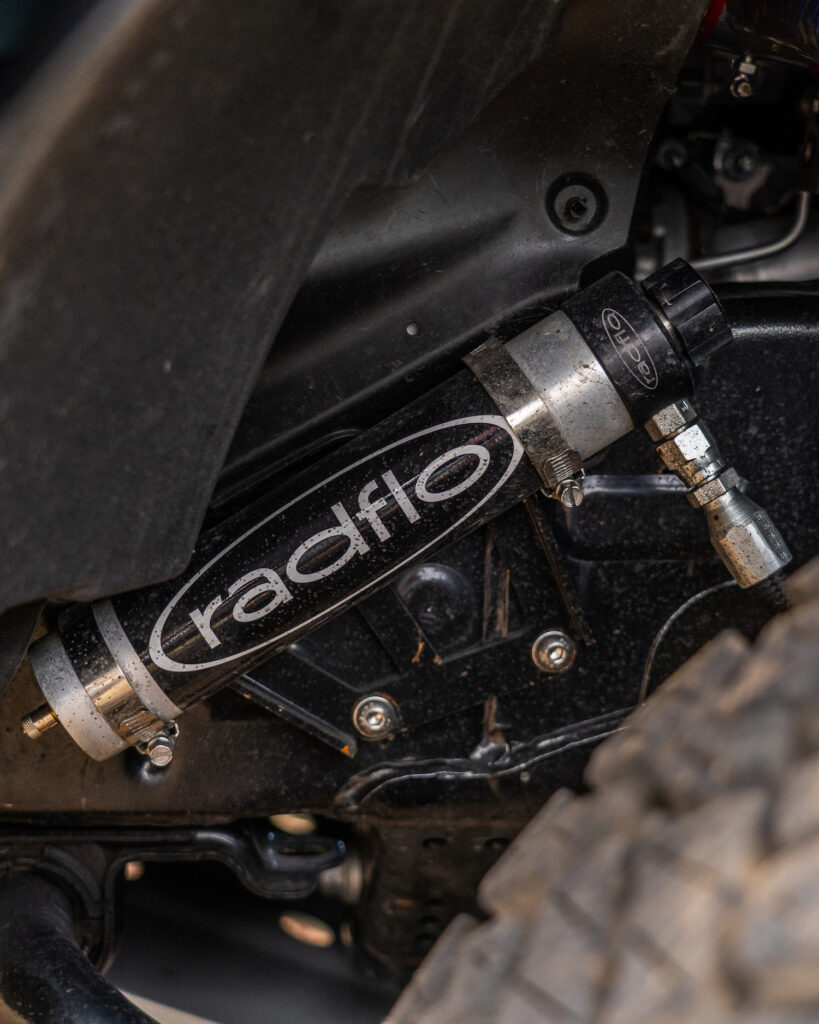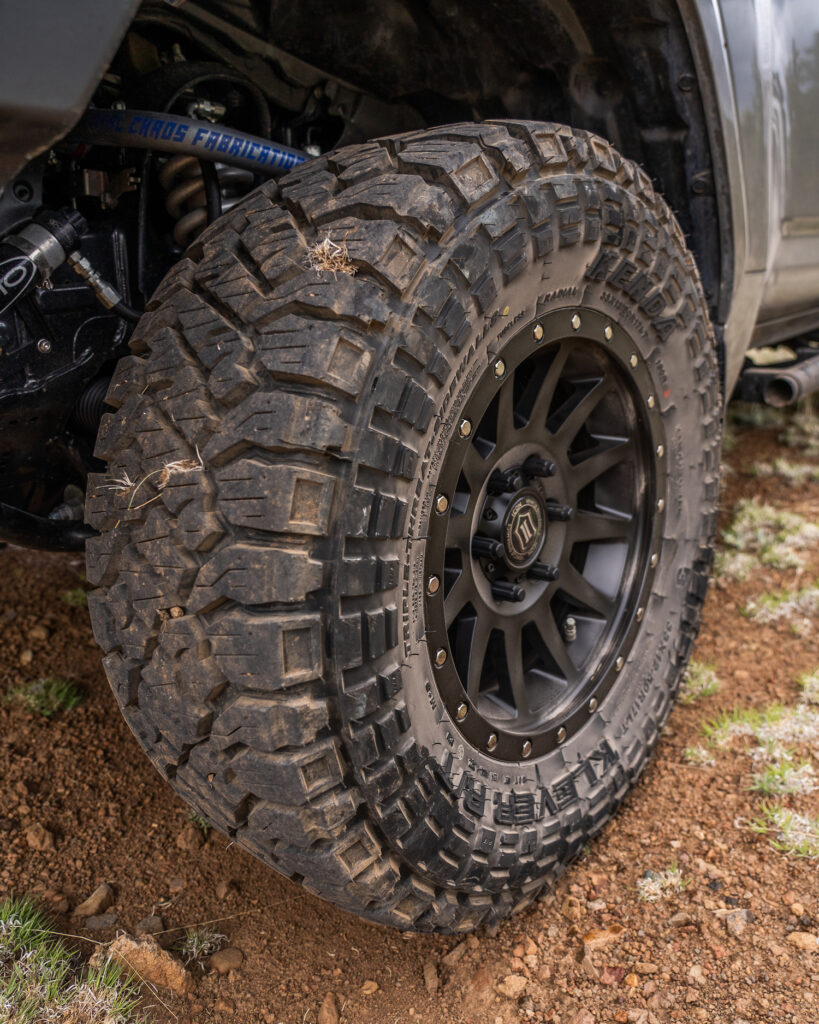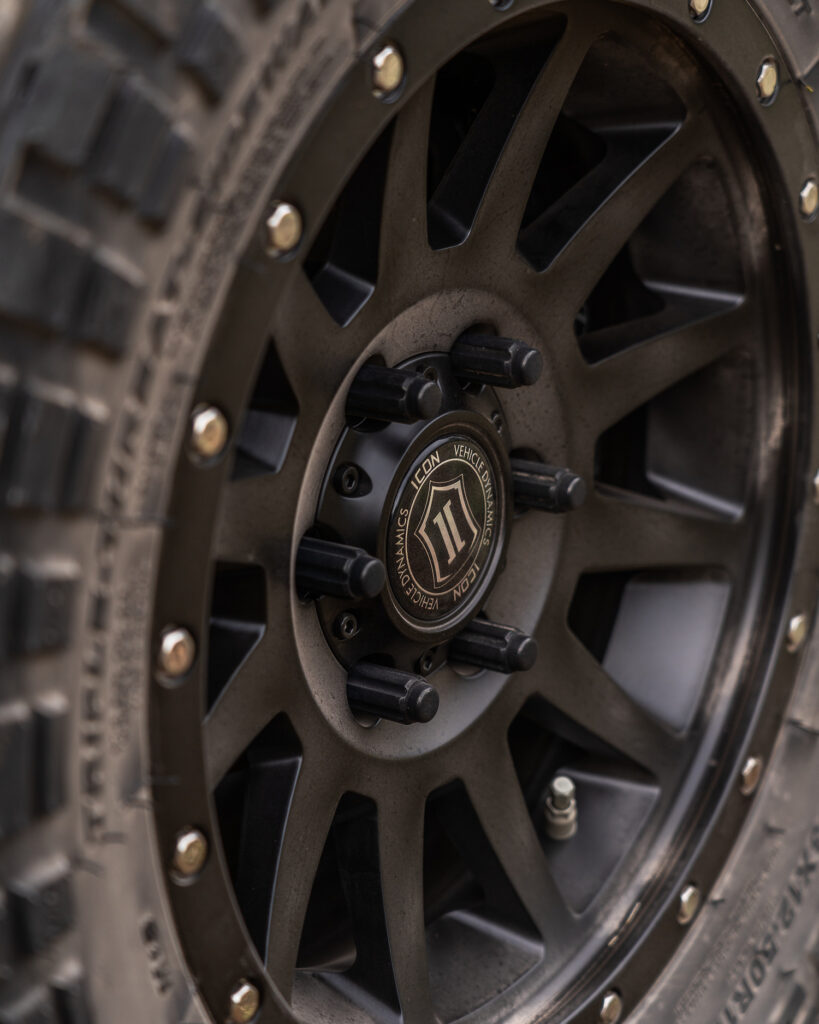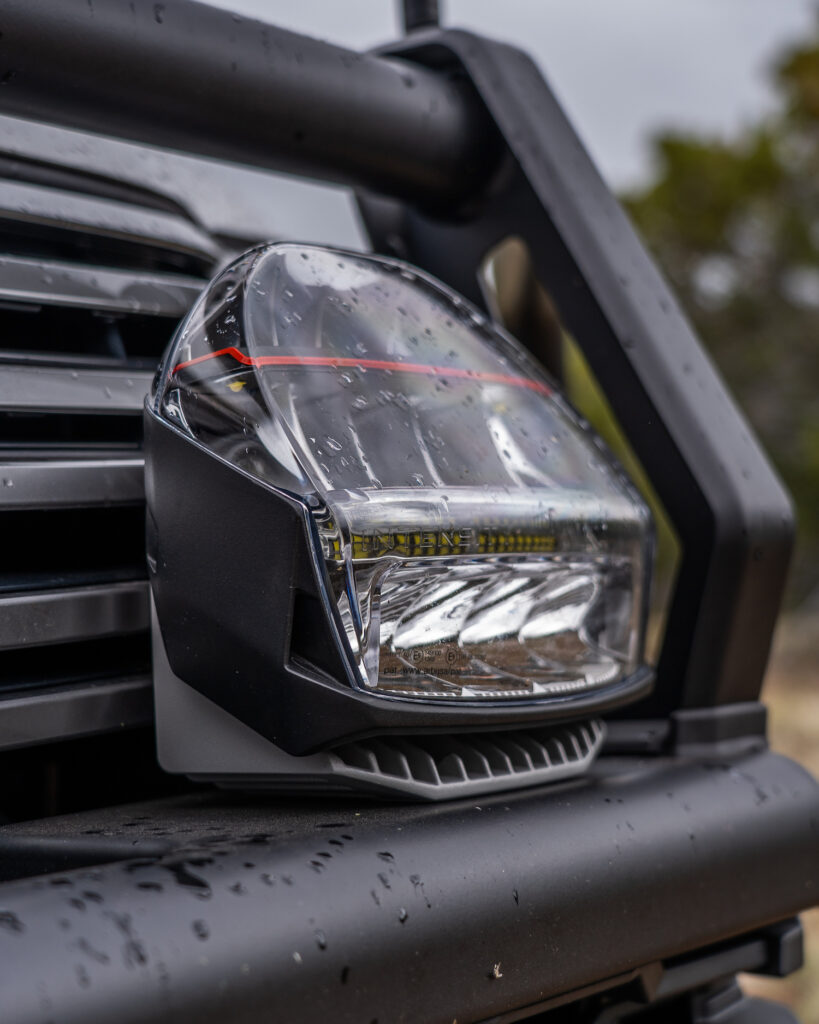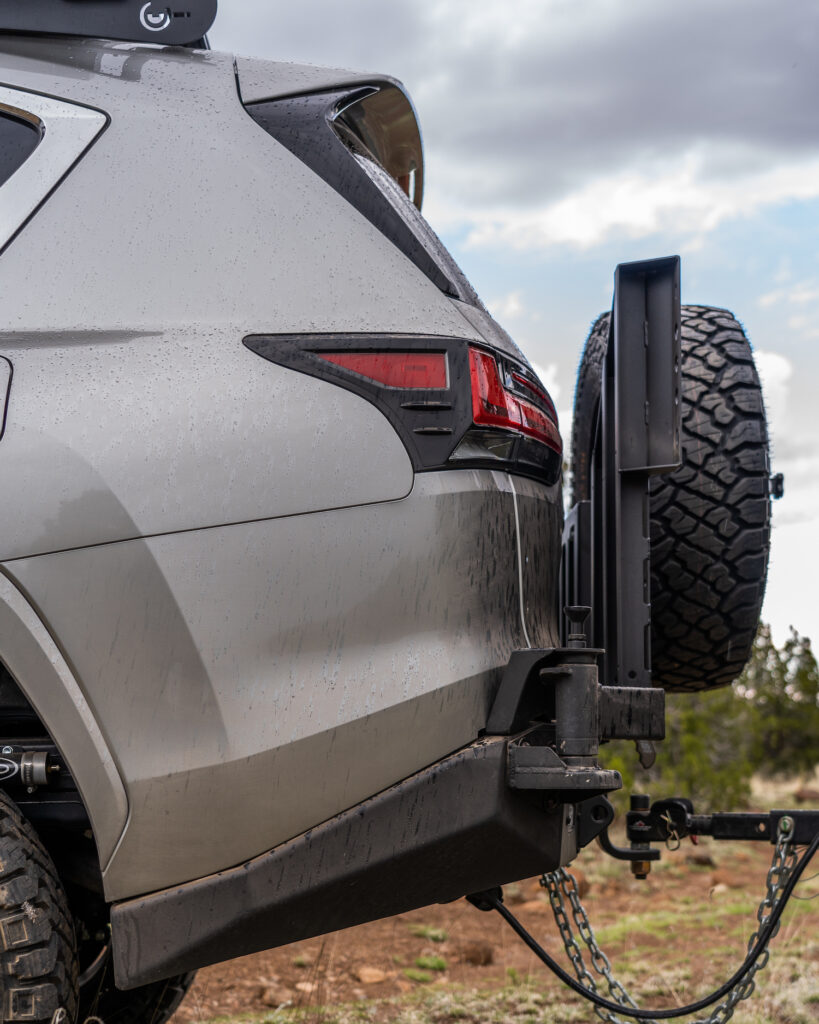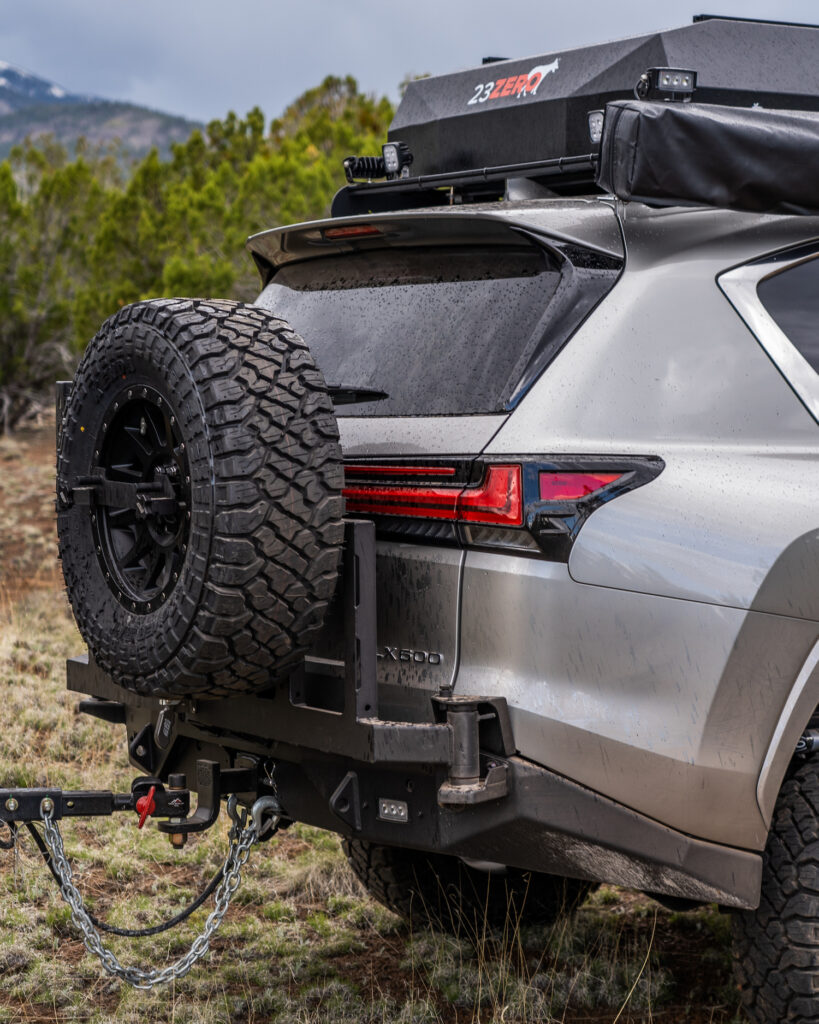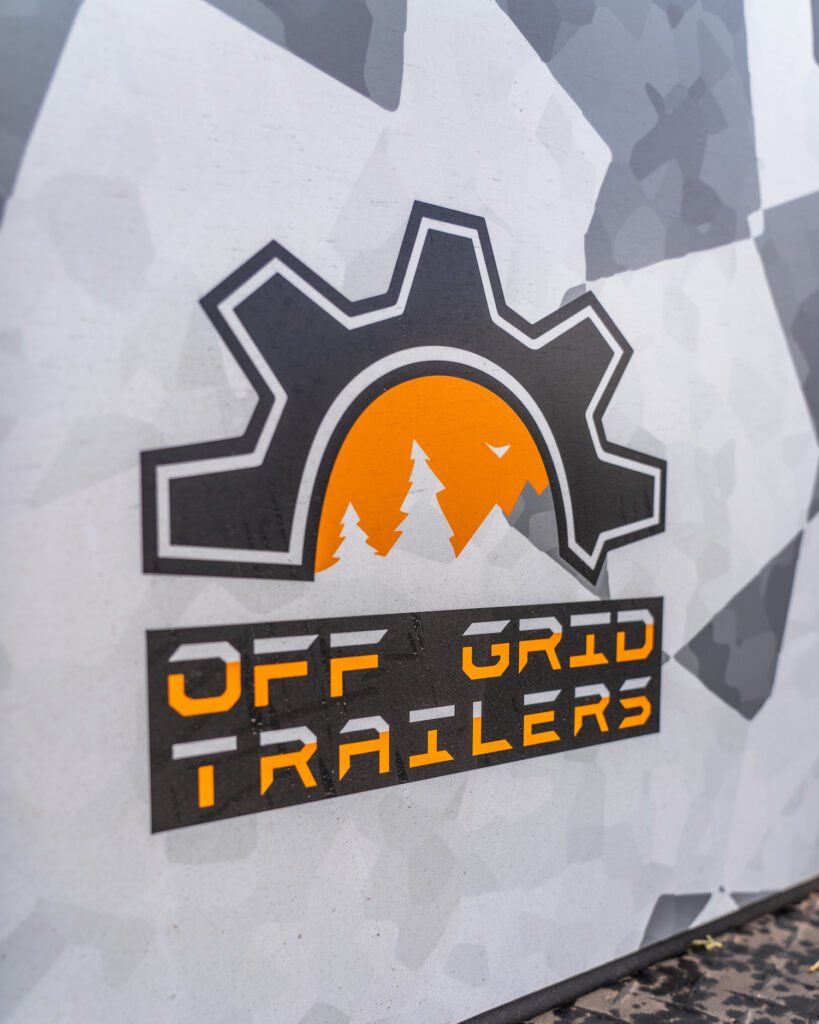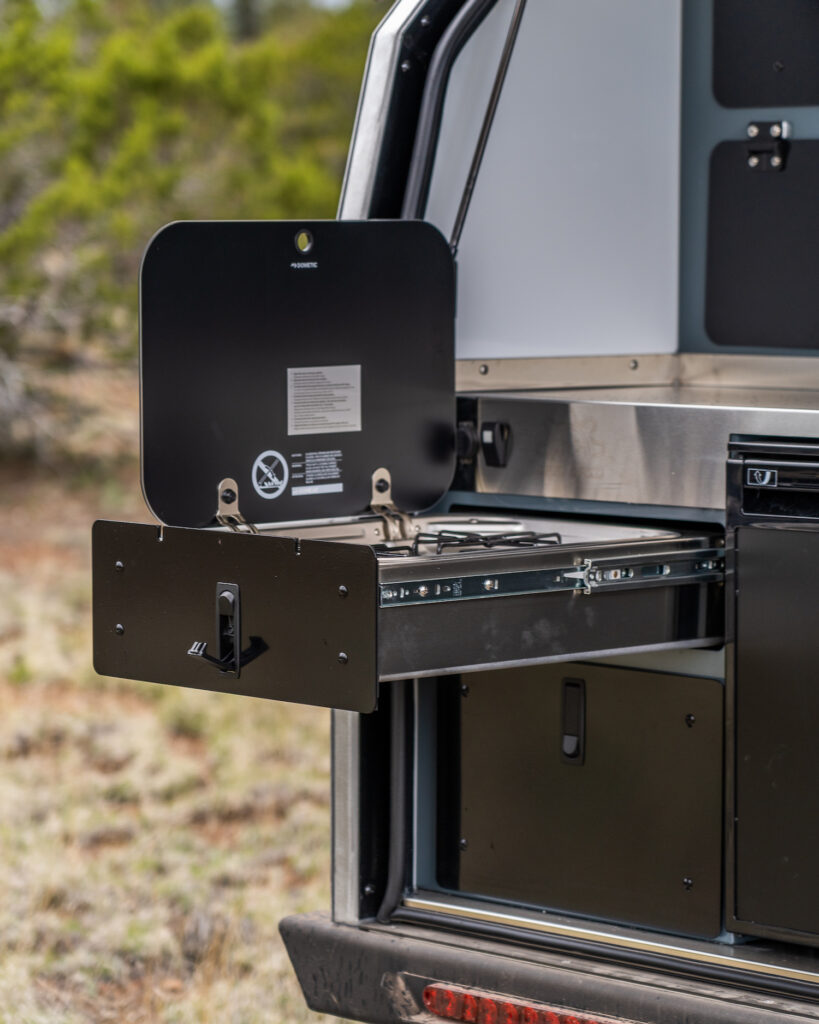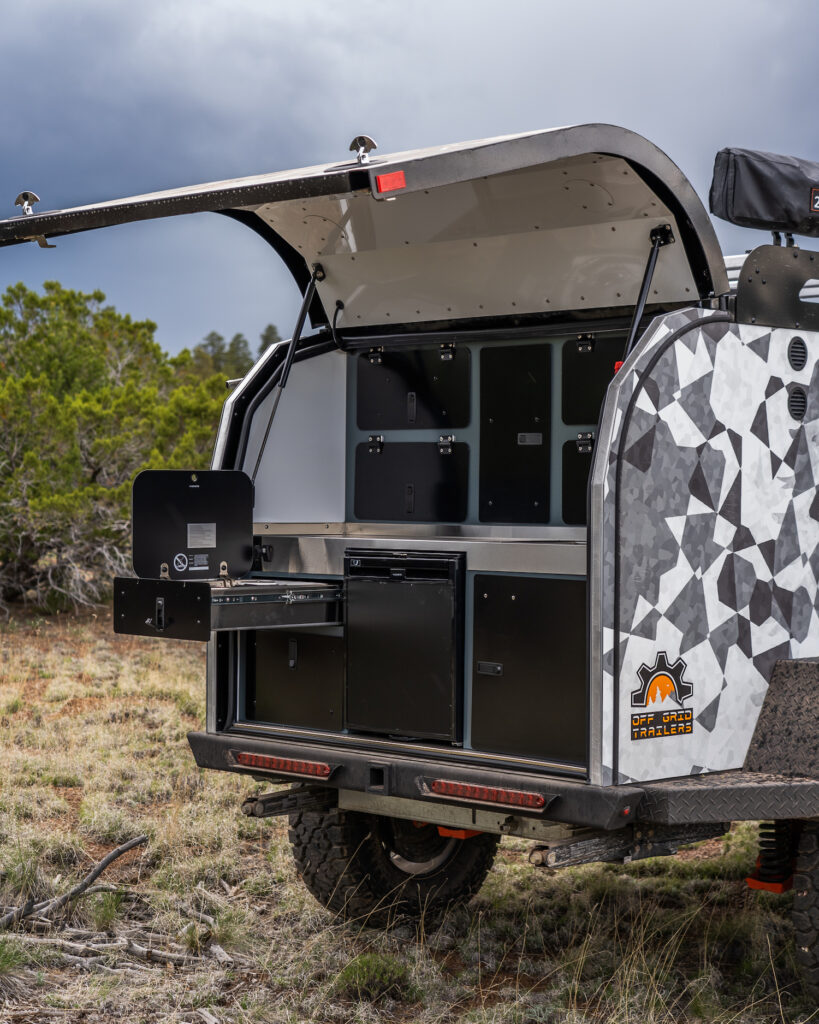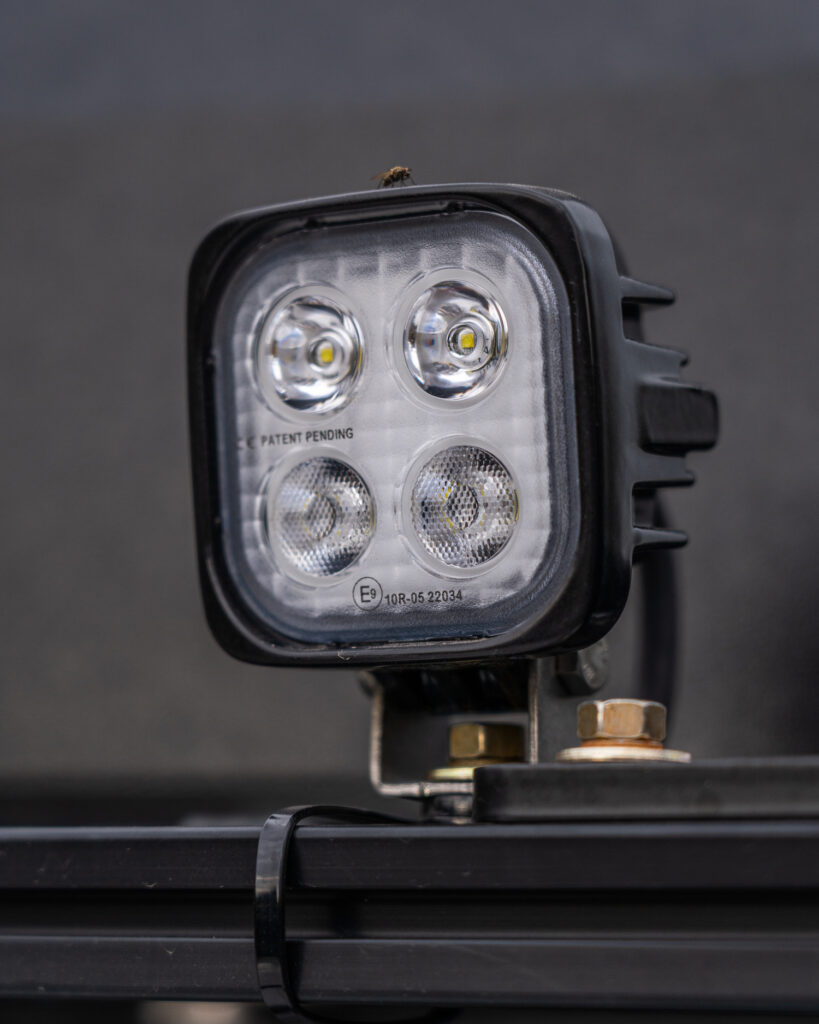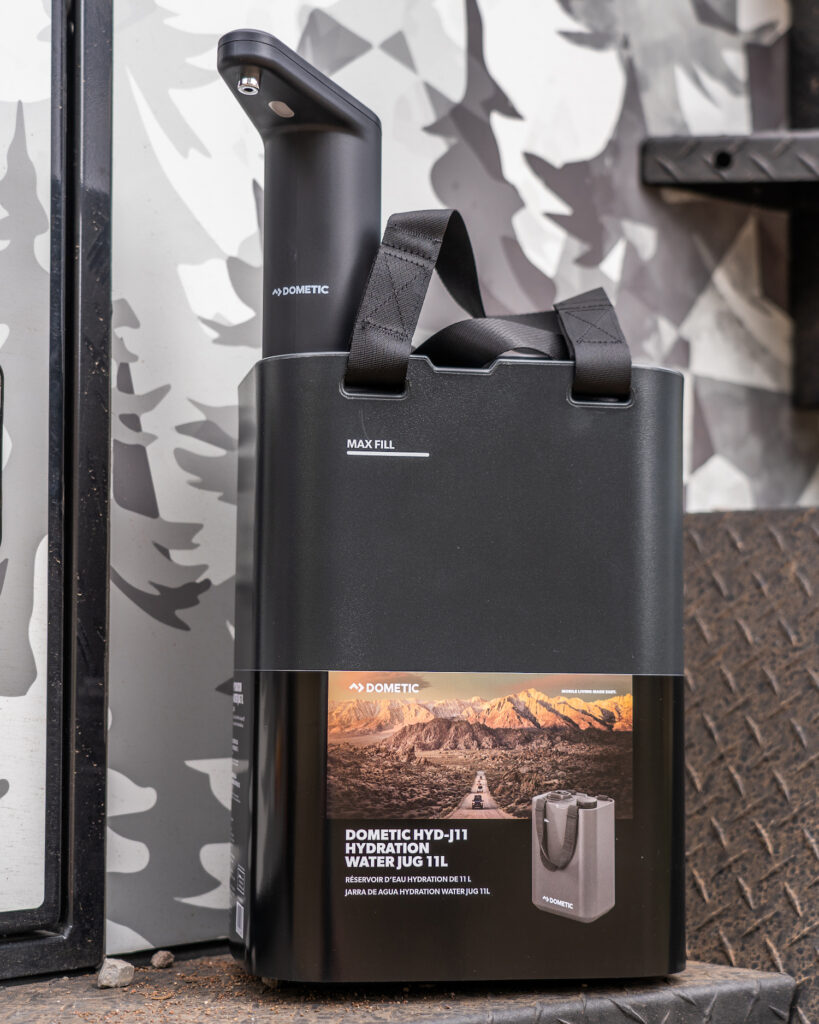 The LX600 is further transformed in the rear by an all-new dual swing-out rear bumper from CBI Offroad. It's carrying the truck's full-size spare wheel and tire on one arm and on the other a five-gallon jerry can and a set of traction boards. Swing open the bumper and lift the rear hatch, and you'll discover Goose Gear's new Ultimate Chef Package for LX600, which includes a CFX3 45 fridge from Dometic.
Meals prepared using the Ultimate Chef Package can be enjoyed on Tactical Tables and Chairs from Helinox. Additional water for drinking and washing up is stored in two of Dometic's Go Hydration Water Jug and Water Faucet.
Also mounted to the Ultimate Chef Package is a custom box crafted by MULE Expedition Outfitters, which houses the rig's auxiliary power management system, the Smart BMS CL 12/100, from Victron Energy. The job of starting the LX's 3.5-liter V6 comes from an Optima Batteries Yellowtop DH7 battery mounted under the hood. The twin-turbo six's deep rumble has been unleashed by the first-ever MagnaFlow Overland Series Cat-Back Performance Exhaust System for LX600.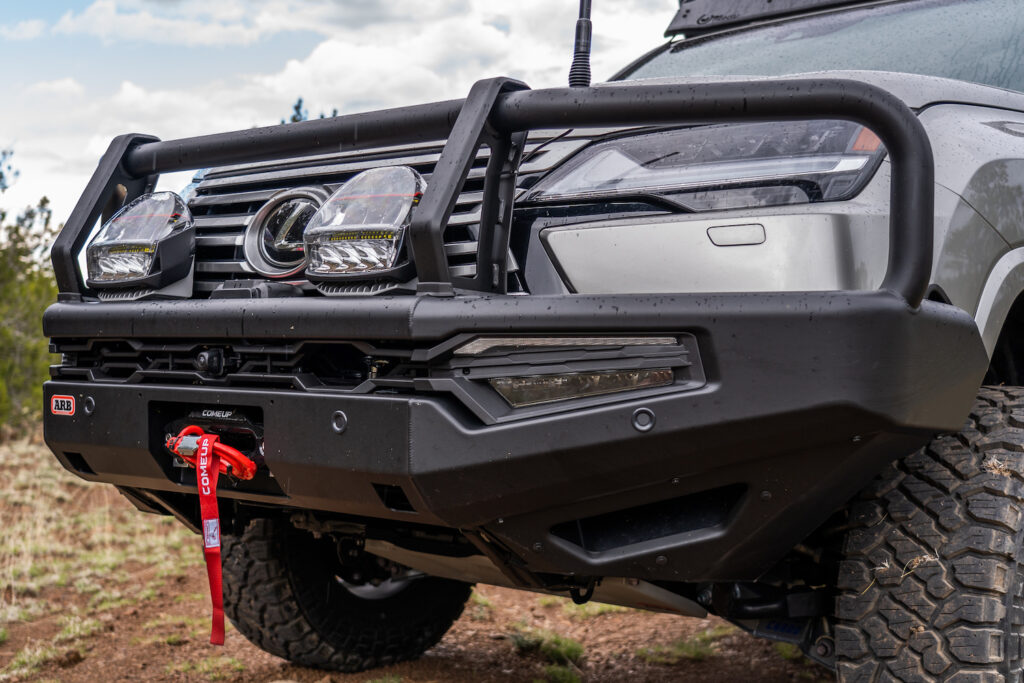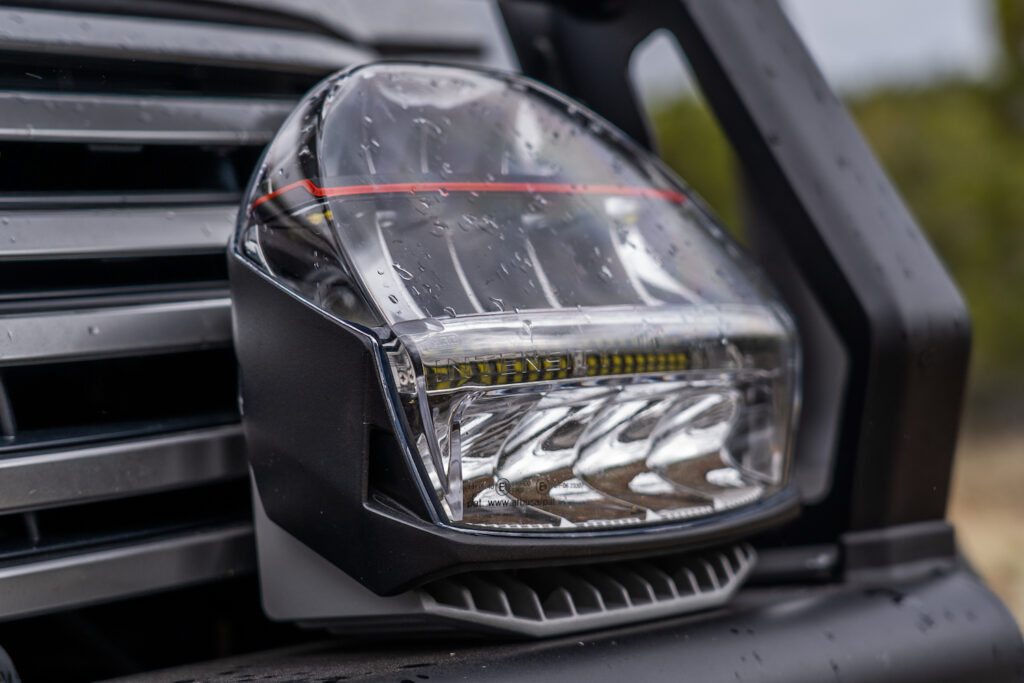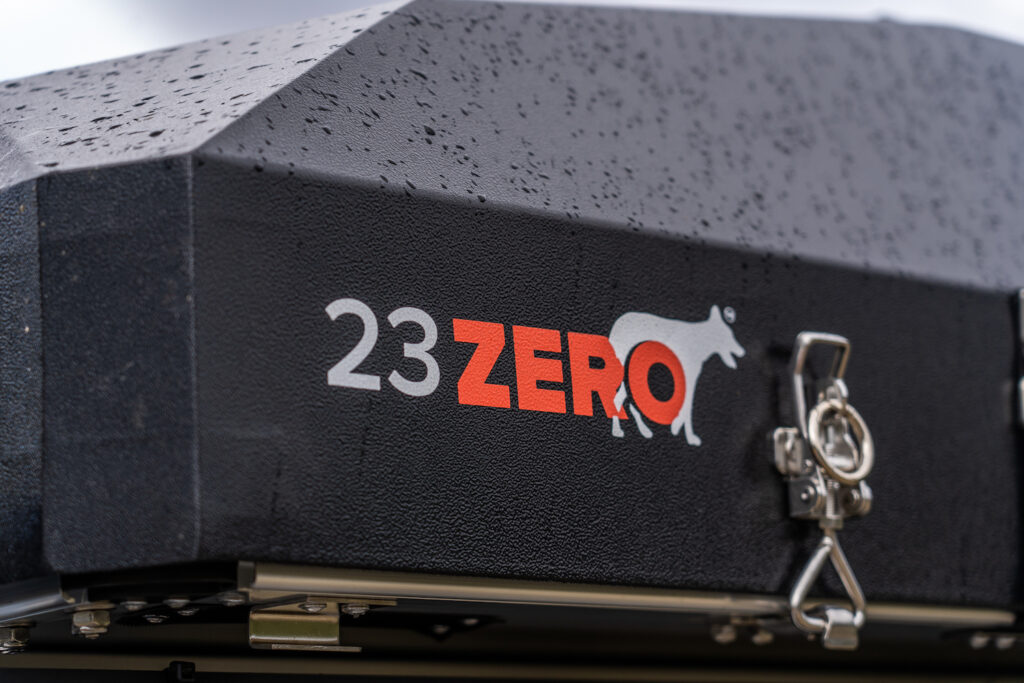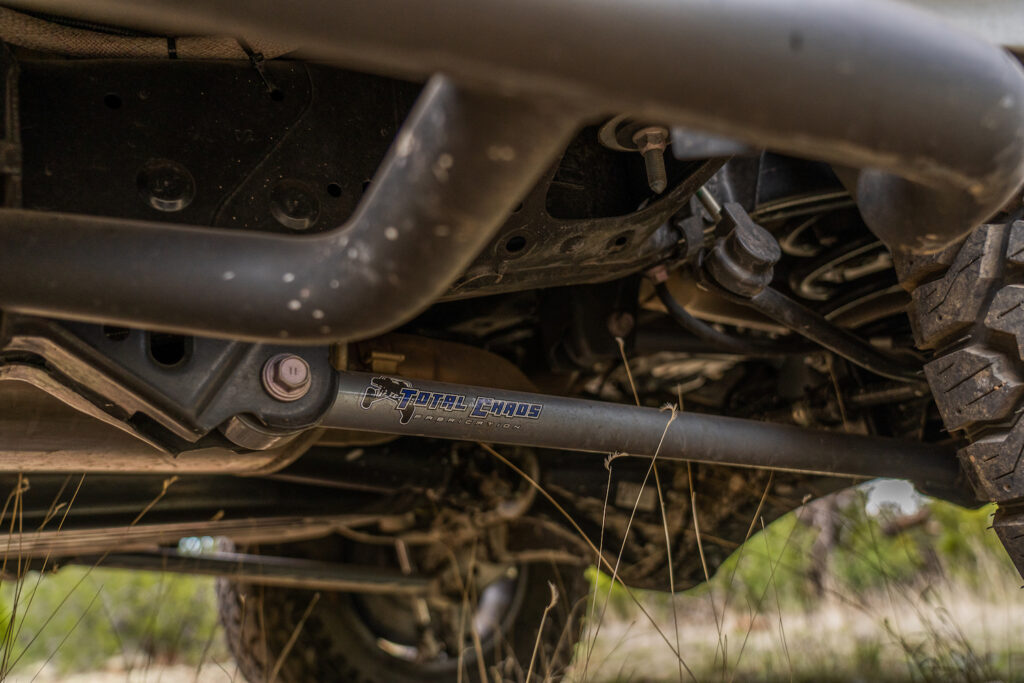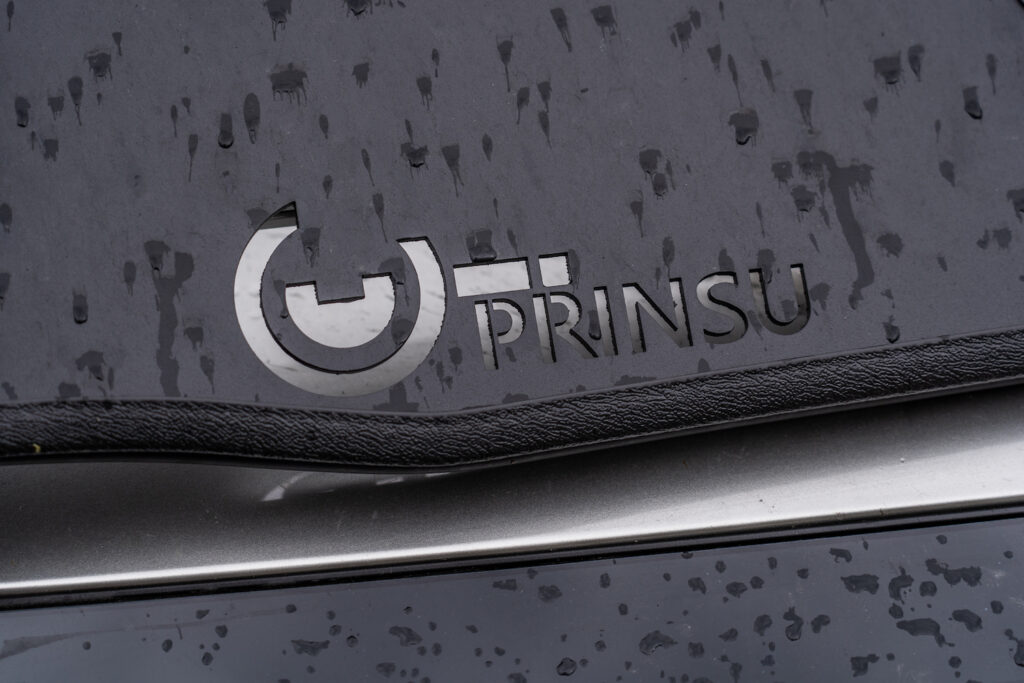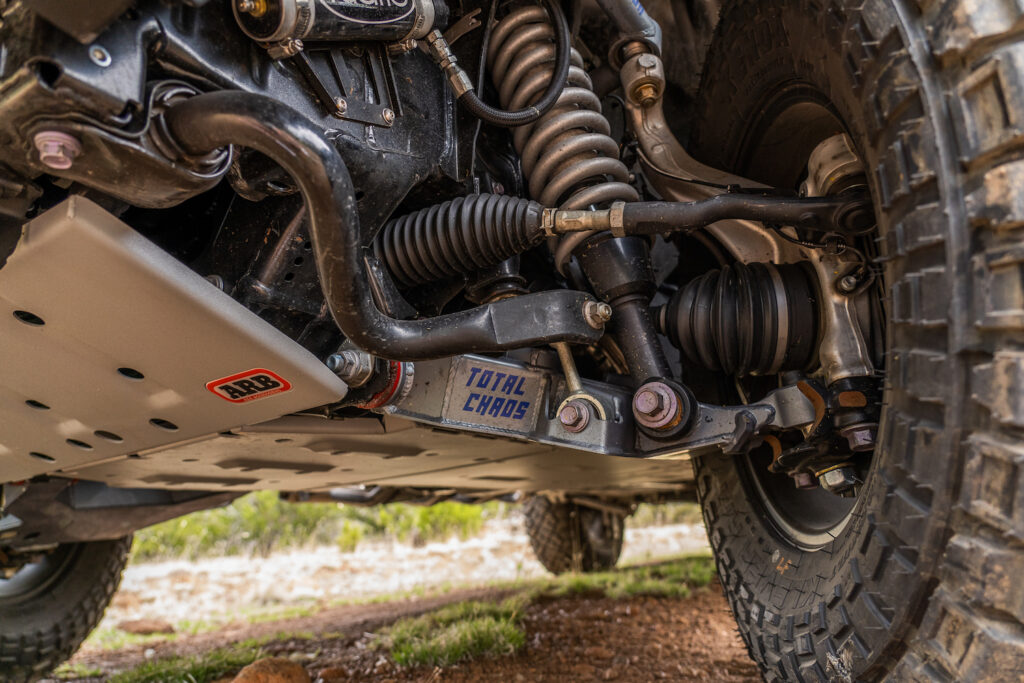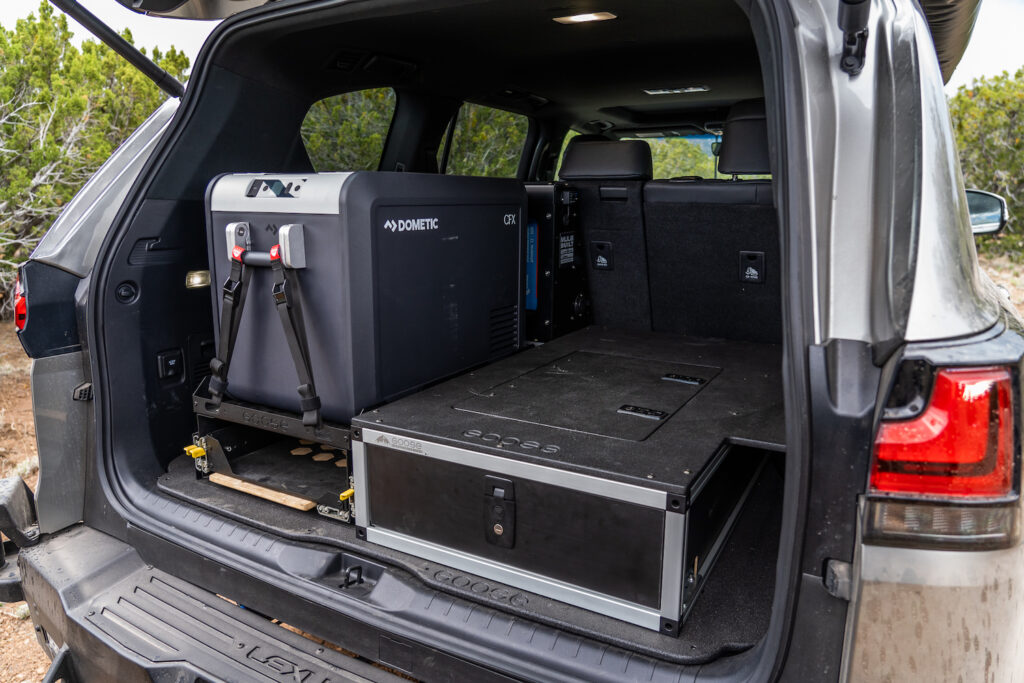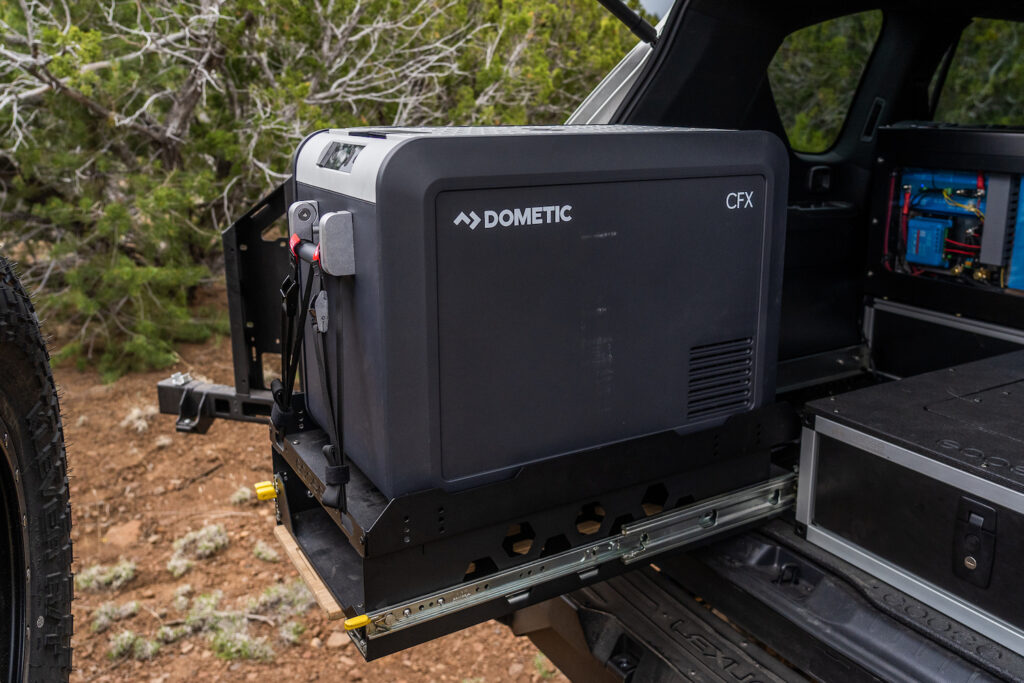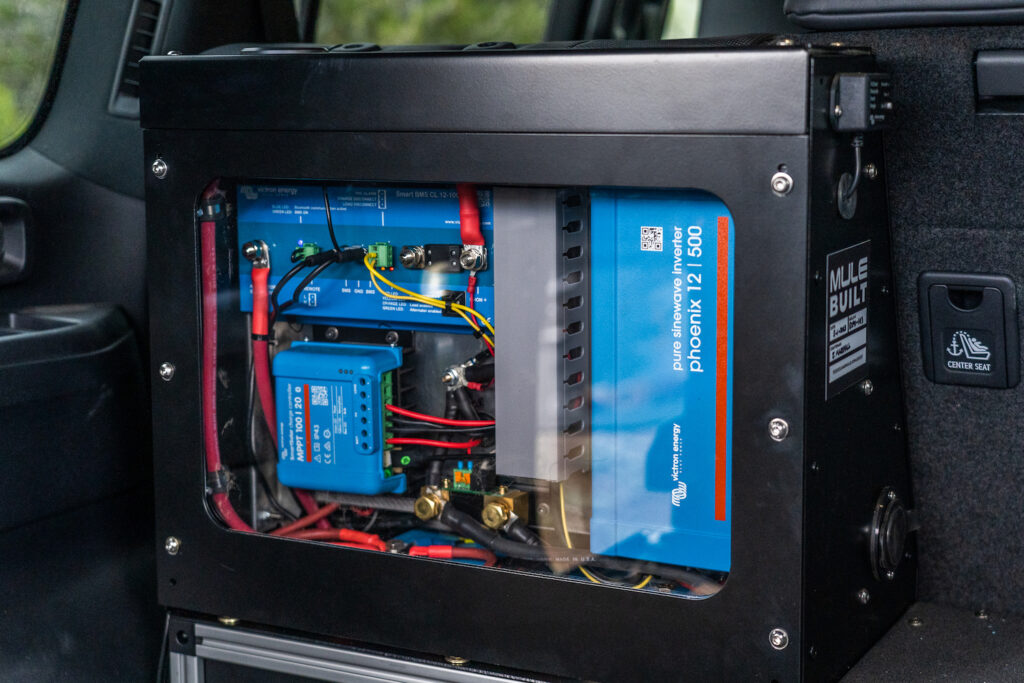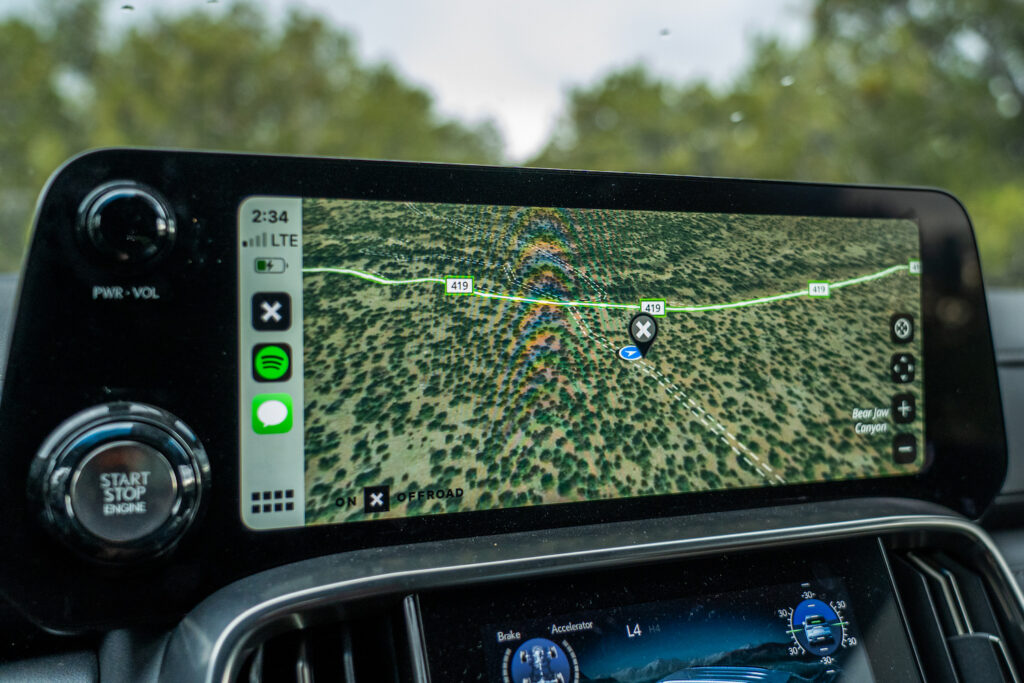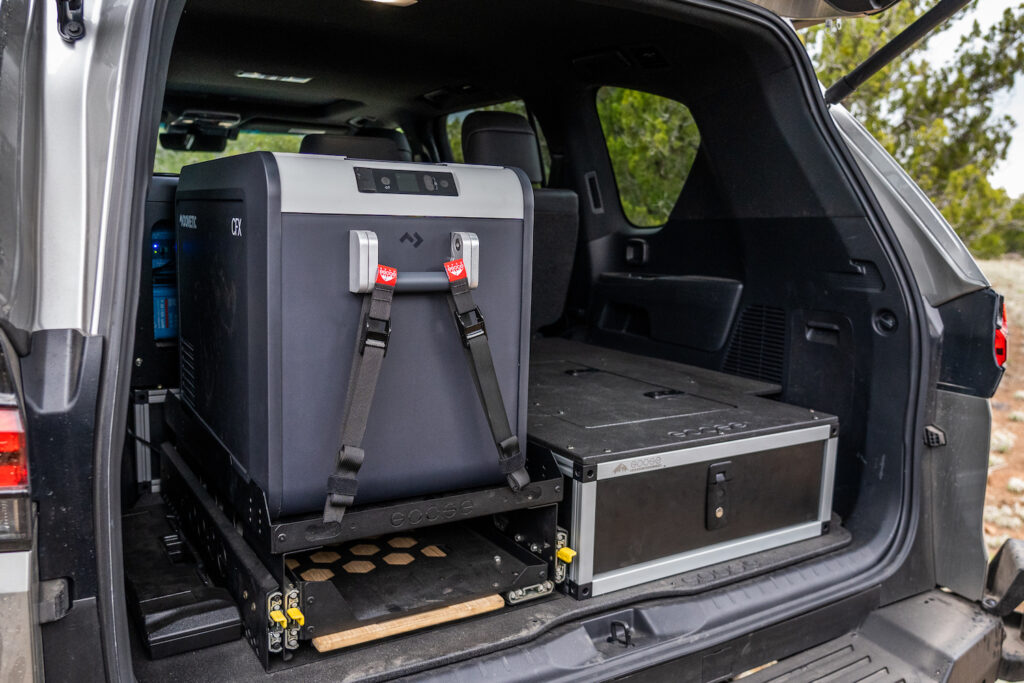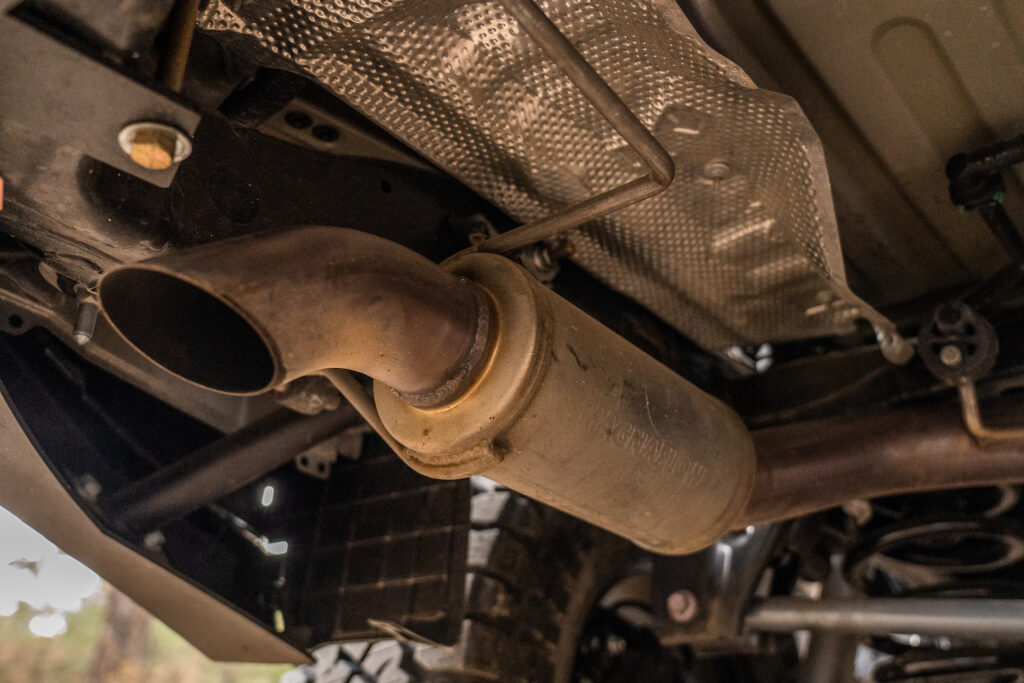 The official tool kit of the Ultimate Overland Vehicle is the Off Road Tool Bag with Tool Roll from BOXO USA. And Forrest Tool's Max Tool Kit is on hand in case off-road recovery requires a shovel. And should an emergency strike, there's a Self-Reliance Medical OTK 1450 First-Aid Kit onboard.
All components were expertly installed by MULE Expedition Outfitters.

Official Partners & Gear  
23 Zero — Armadillo A2 Rooftop Tent
23 Zero — Peregrine 270 and Shower Awning 
ARB — Summit MKII
ARB — Intensity IQ front Auxiliary Lights
BOXO USA — Off Road Tool Bag with Tool Roll
CBI — Rear Dual-Swing Out Bumper
Prinsu — Roof Rack
Comeup — SOLO Series 12.5 Winch
Dometic — CXF3 45 Fridge
Dometic — Water Jug & Faucet
Forrest Tool — Max Tool Kit
Goose Gear — Ultimate Chef Package
Helinox — Tactical Chair
Helinox — Tactical Table
ICON Alloys — Compression wheels
Kenda — Klever R/T Tires
Off Grid Trailers — Pando 2.0
onX Offroad — Trail Maps
MagnaFlow — Overland Series Cat-Back Performance Exhaust System
Midland — MXT575 GMRS Radio
MULE Expedition Outfitters — Official Builder
Optima Batteries — Yellowtop DH7
Radflo — 2.5 Diameter Remote Reservoir Shocks & Struts
Self-Reliance Medical — OTK 1450 First-Aid Kit
Solo Stove — Pi Duale Pizza Oven
Total Chaos — Upper & Lower Control Arms + Rear Links
Victron Energy — Smart BMS CL 12/100
Vision X — Overland Area Scene Lighting
Zero Breeze — Mark 2 A/C 
The Ultimate Overland Vehicle 2023 will make its in-person debut at 9 a.m. MDT on May 19, 2023 at Overland Expo West in Flagstaff, Arizona. It will appear at two additional Overland Expo events in 2023, including Pacific Northwest in Redmond, Oregon and Mountain West in Loveland, Colorado. The Ultimate Overland Vehicle will also be on display at the first-ever Outdoor Adventure X show June 17-18 in Huntsville, Utah.
At the conclusion of the show season, the Ultimate Overland Vehicle LX600 and Off Grid Trailers Pando 2.0 will be auctioned off separately on Bring a Trailer with 100% of the proceeds going to the Overland Expo Foundation.
Readers can find details about the build and follow along with its travels on social media using the hashtag #ultimatebuild2023 and on the official webpage: www.overlandexpo.com/ultimate-overland-vehicle-2023/
For more information on the event series, visit overlandexpo.com and follow Overland Expo and #overlandexpo on Instagram, Twitter, YouTube, and Facebook.
About Overland Expo
Founded in 2009, Overland Expo is the world's premier event series for do-it-yourself adventure travel enthusiasts. Hundreds of vendors of adventure travel equipment, camping gear, bikes, vehicles, and services convene at every Overland Expo event. Each Expo hosts hundreds of session-hours of classes, including for off-road driving techniques, adventure motorcycling, inspirational programs, roundtable discussions, demonstrations, as well as the Overland Film Festival. Overland Expo is owned and produced by Emerald.
About Emerald
Emerald's talented and experienced team grows our customers' businesses 365 days a year through connections, content, and commerce. We expand connections that drive new business opportunities, product discovery, and relationships with over 140 annual events, matchmaking, and lead-gen services. We create content to ensure that our customers are on the cutting edge of their industries and are continually developing their skills. And we power commerce through efficient year-round buying and selling. We do all this by seamlessly integrating in-person and digital platforms and channels. Emerald is immersed in the industries we serve and committed to supporting the communities in which we operate. As true partners, we create experiences that inspire, amaze, and deliver breakthrough results. For more information, please visit www.emeraldx.com