The Overland Expo Foundation is wrapping up a busy year of working on projects nationwide that aim to improve access to backcountry areas for overland travelers. Thanks to everyone who supported the Foundation at the raffles at each Overland Expo! Of course, there's still time to bid on one of the three Ultimate Overland builds that are live on Bring a Trailer now! Here's a quick at some of the projects the foundation has worked on so far in 2023.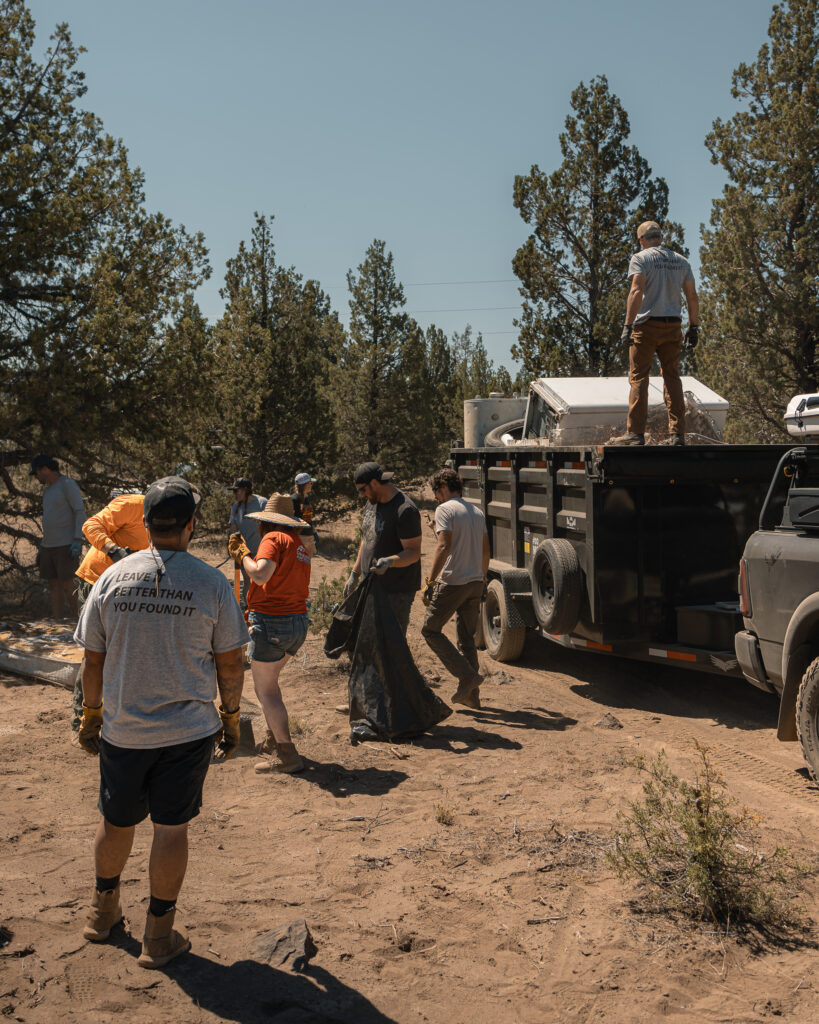 Wilderness Volunteers Grand Staircase-Escalante National Monument Naturalization Project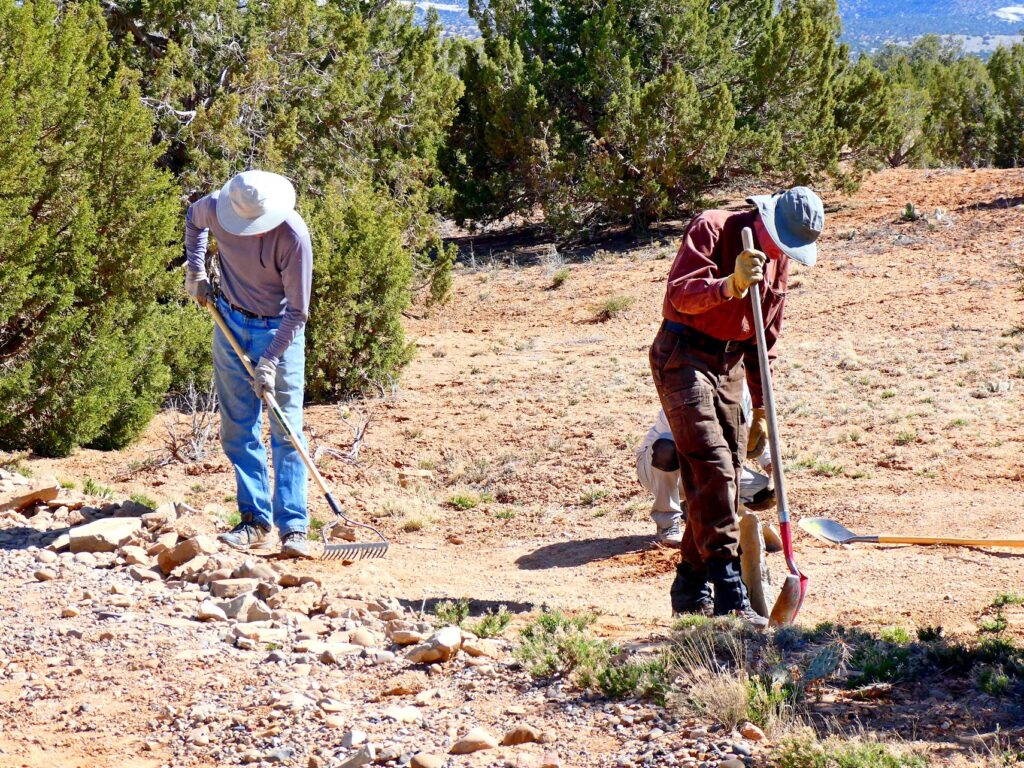 Wilderness Volunteers is a 501(c)(3) nonprofit organization created in 1997 to provide affordable and meaningful volunteer service opportunities that conserve and protect America's wild lands. WV works with public land agencies, including the US Forest Service, the National Park Service, the BLM, and the US Fish & Wildlife Service.
The Overland Expo Foundation provided a $6,000 grant to help remediate visitor impacts on the Grand Staircase-Escalante National Monument along the popular Hole in the Rock Road. In partnership with Grand Staircase Escalante Partners and the Bureau of Land Management, Wilderness Volunteers removed 19 campfire rings, rebuilt/mitigated eight campfire rings, naturalized 14 unauthorized "ways," constructed two rock baskets, installed 14 signs, and removed 1100 pounds of trash and charcoal.
Tread Lightly! Cinder Hills OHV – Overland Expo West Project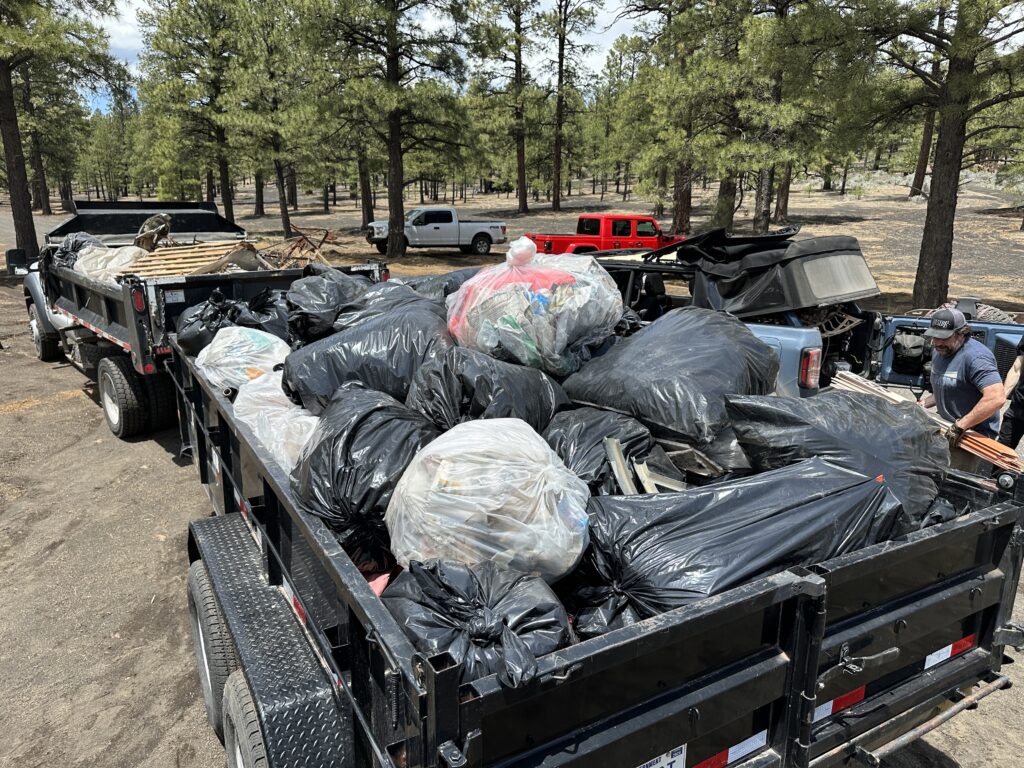 On May 18, 2023, 85 volunteers gathered to clean up and improve the Cinder Hills OHV Area in the Coconino National Forest. This was a multi-faceted project that included signage installation, the removal of old signage, brush removal, and trash cleanup.
Together, volunteers removed 2,000 pounds of trash, improving the 13,500-acre area. Volunteers also removed dry brush and tumbleweeds from the area, which acted as a potential fire hazard. Finally, volunteers replaced old signage and outdated trail markers with up-to-date, new signage and educational kiosks.
Team Overland Memorial Day Project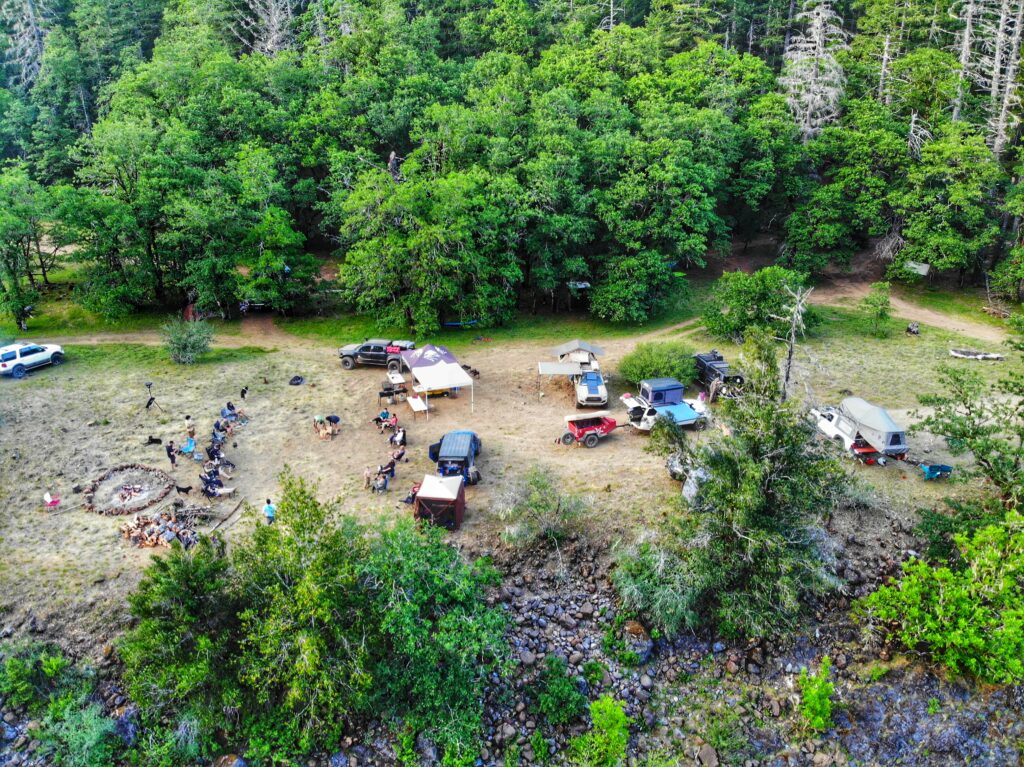 Team Overland is a nonprofit in Southern Oregon that hosts free guided overland adventures to Veteran families with the help of Kick-Ass Military Supporters to reintegrate Veterans by sharing campfires, friendship, and the overland adventure lifestyle.
During Memorial Day weekend Team Overland took 16 families on a two-night adventure through the stunning landscape of Southern Oregon and Northern California. Veterans gained a renewed sense of how they can rely on the support of the civilian-military supporter community, while the military supporters themselves found a profound sense of purpose in serving Veteran families, viewing it as a meaningful way to give back.
Tread Lightly! Clines Butte OHV – Overland Expo PNW Project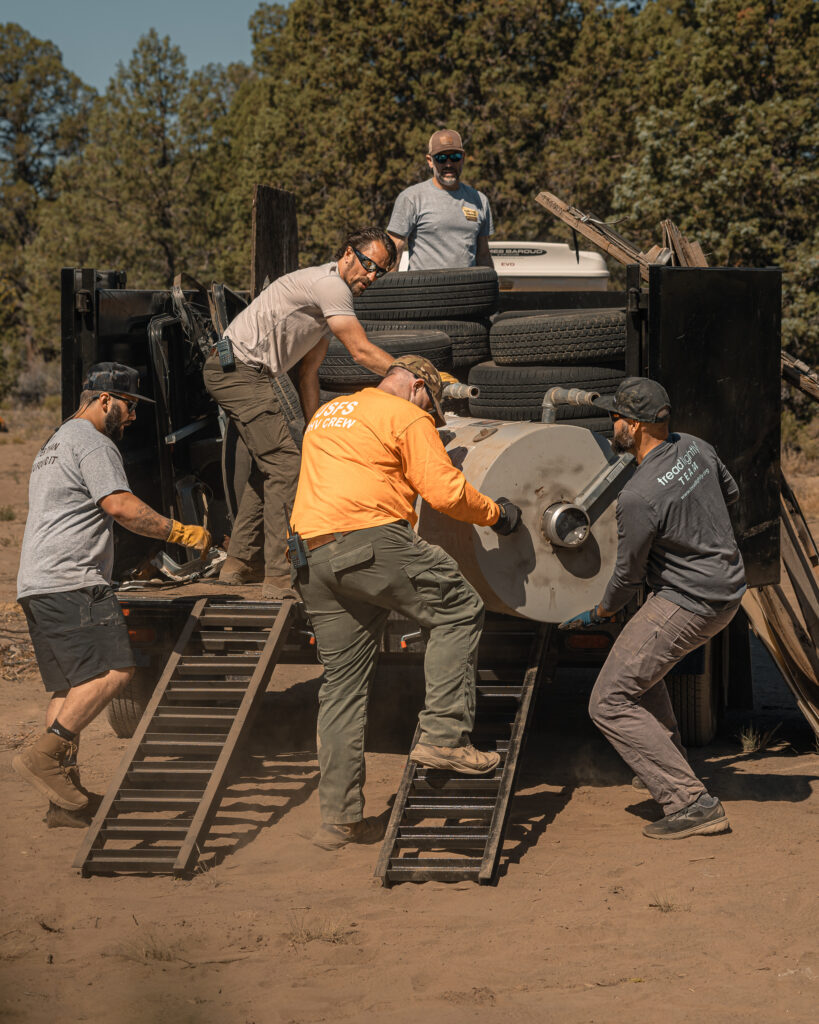 Tread Lightly! is a national nonprofit organization that promotes responsible outdoor recreation through stewardship programs and ethics education. The grant supported four projects in conjunction with each of the four Overland Expo shows.
Centered around Overland Expo Pacific Northwest, this project serviced the Cline Buttes OHV area just outside of Redmond, Oregon. Twenty volunteers removed over 4,000 lbs of trash from the area and rehabbed eight fire pits in the OHV campground/staging area.
Two Wolf Foundation Warrior Stewardship Team 003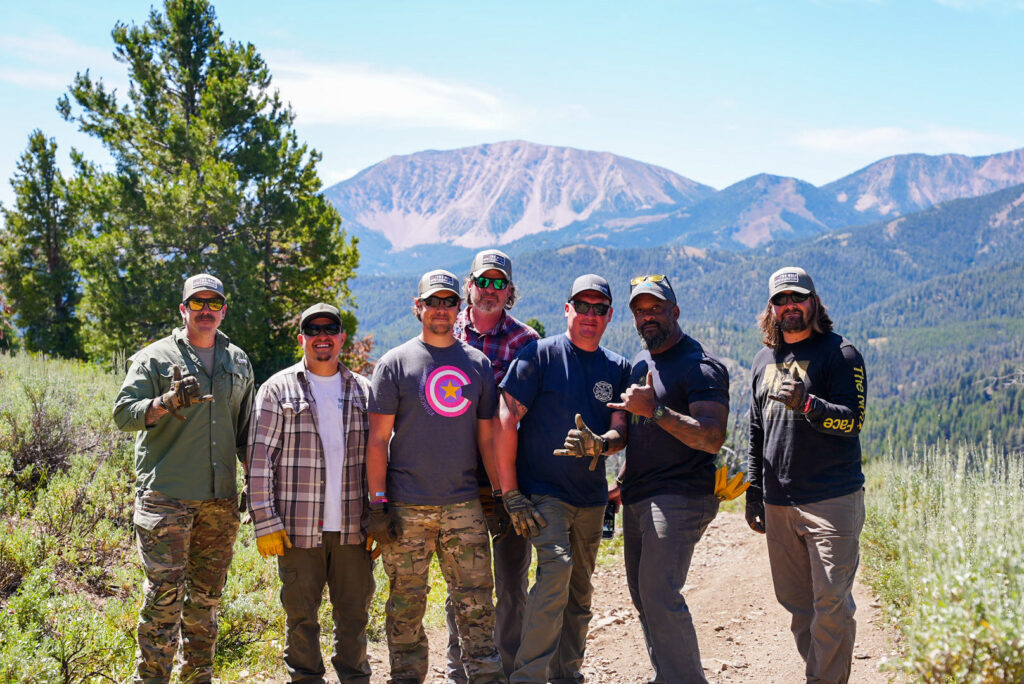 Two Wolf Foundation serves our nation's warrior tribe by providing land stewardship opportunities and overland adventures.
Warrior Stewardship Team 003 (WST.003) conducted its program from August 10 through 16th, 2023. WST.003 was composed of six military veterans from across the country traveling from Arizona, Ohio, Michigan, and Virginia, and two from Montana. Over the course of the week, the team explored and camped in three different National Forests (Beaverhead-Deerlodge NF, Salmon-Challis NF, and Bitterroot NF) and committed to leaving each place better than it was found by picking up trash along trails and at campsites, cleaning out fire rings, and following Tread Lightly! principles.
Two Wolf Foundation's Warrior Stewardship Team 003 contributed to the improvement of 14 miles of trail in the Salmon-Challis National Forest with the 200-yard reroute connecting the main Smithie Creek Trail route to miles of additional single-track trail.
Learn More
Check out the links below to take a deeper dive into each of the projects from the Overland Expo Foundation. Plus, be on the lookout for a few more collaborative projects with the foundation and Tread Lightly! later this year.