Join us as we continue the 9th Season of the Overland Expo Film Festival at Overland Expo PNW in Redmond, Oregon, July 7-9. The film festival brings a curated selection of films documenting vehicle-based travel adventures both near and far to the Oasis Friday and Saturday evenings.
FRIDAY, JULY 7TH
7:00 PM – Overland Expo Film Festival Day 1
Join us Friday night for the debut of our latest "Why We Roam" film as well as our feature film, Oregon Backcountry Discovery Route.
Why We Roam Season 3, Episode 3: Delia and Enoch of MoleisureXventures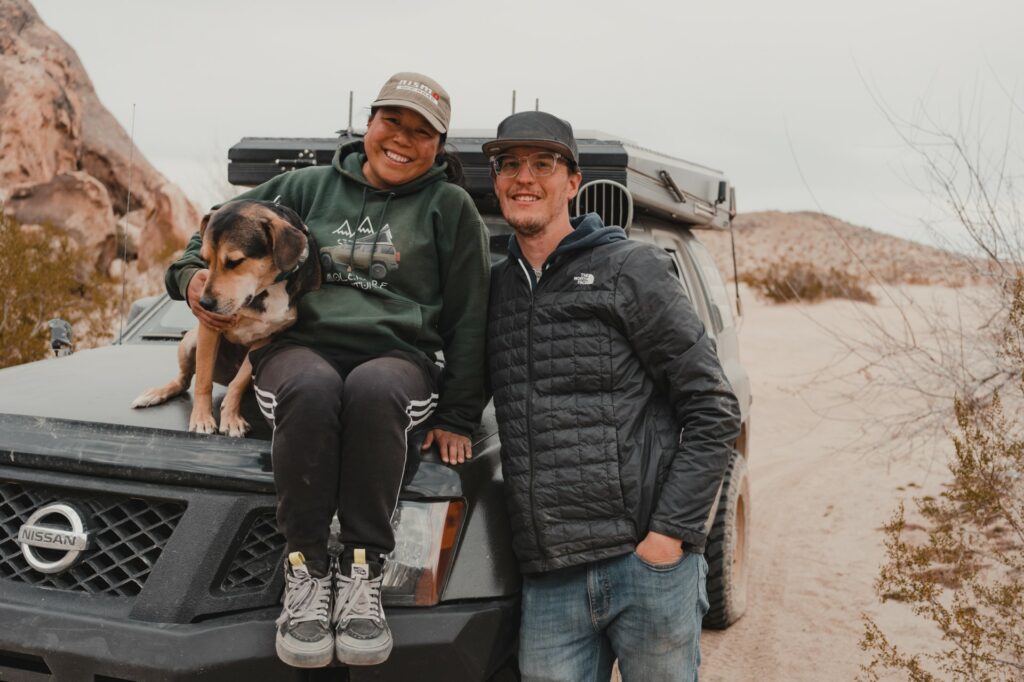 Episode 2 of Season 3 features Delia and Enoch (and their pup, Ella), who travel full time in their custom "Troopy" style pop-up Nissan Xterra MT. In their rig, they've traveled to 52 of 63 US National Parks and have some big travel plans for the future.
In this episode, Delia and Enoch discuss their adventures, what brought them to choose this lifestyle, and what they've learned along the way.
Follow along with their adventures online: @moleisurexventures
Check out past episodes of Why We Roam, here.
FEATURE FILM: Oregon Backcountry Discovery Route
This expedition documentary film features the BDR team on the ORBDR, treated to diverse terrain as they explore Eastern and Central Oregon and the Northern Cascade Range. Challenges along the route included lava rocks, silt, sand, and steep roads in sage hills and dense forests. The state's volcanism is on display all along the route, with hot springs, lava caves, buttes, and glaciated volcanoes that are easy to see or visit on every section. This route is one of the best ways to discover the backcountry of Oregon.
Film Maker Bio
Sterling Noren lives to explore, discover, create, and share. He began his professional film career in 1990 and created his first adventure motorcycling film in 1998. He is a founding member of the Backcountry Discovery Routes organization and produces films and advertising for the adventure motorcycling community, including The Motorcycle Travel Channel.
Sterling lives in Bisbee, Arizona, where he owns and operates a small vintage motel called The Jonquil. He regularly presents his films before live audiences and encourages others to live inspiring lives of travel and adventure.
SHORT FILM: Overlanding Utah
A visually stunning documentary that captures the essence of adventure, camaraderie, and exploration. Following a group of five friends as they embark on an adrenaline-pumping journey through Utah's remarkable natural wonders, the film showcases breathtaking panoramas of Moab, Canyonlands, and Zion National Parks, as well as the legendary White Rim Road, a 100-mile route offering a thrilling off-road experience and spectacular views.
Throughout the adventure, the group faces various challenges, including rugged trails, steep cliffs, and unpredictable weather. Their unwavering determination and strong bonds of friendship help them overcome these obstacles, creating an unforgettable experience for both the adventurers and the audience.
More than just a film about exploration, Overlanding Utah is a testament to the power of friendship, the allure of adventure, and the beauty of the natural world. With captivating cinematography and an inspiring story, this documentary is a must-see for adventure enthusiasts, nature lovers, and anyone seeking a thrilling escape from the ordinary. Don't miss out on this incredible journey!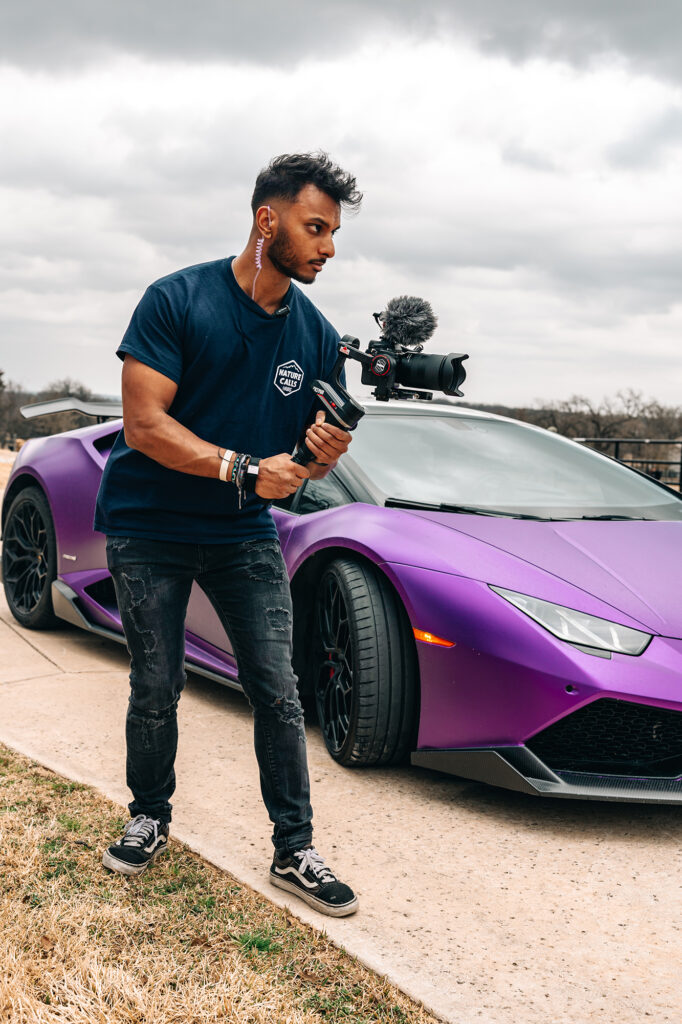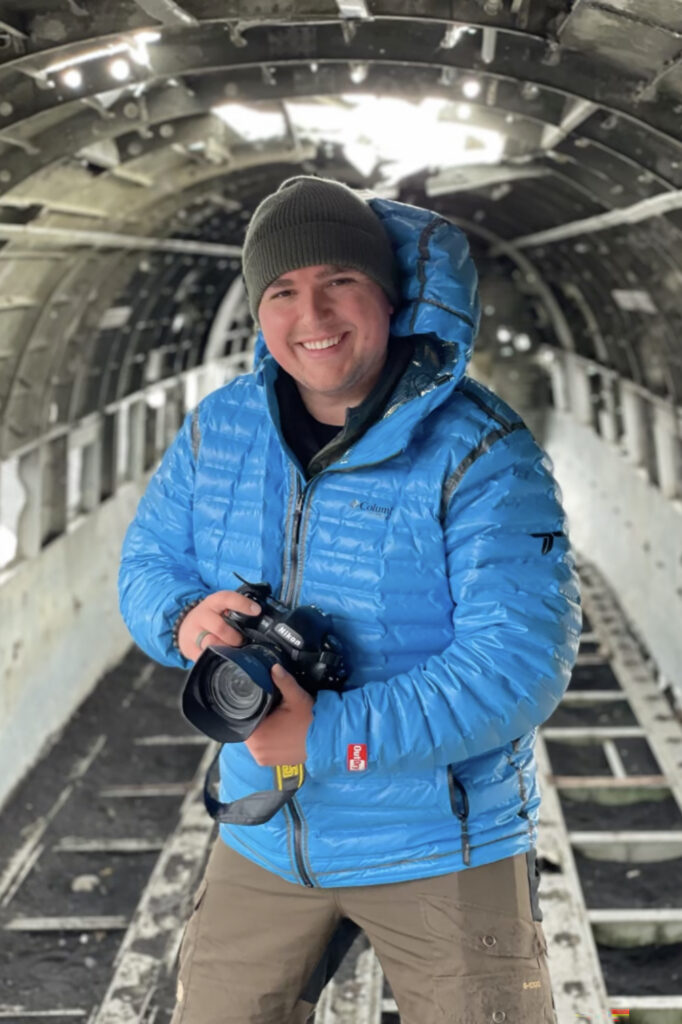 Film Maker Bio: Brian Fernando
Brian Aloysius Fernando is a driven, adventurous, and outgoing videographer and content producer based in Dallas, Texas. As the owner of his own production company, Brian has established himself as a versatile professional in the field. He has collaborated with renowned real estate coach Tom Ferry and worked with prestigious clients in the DFW area, including the Triple Crown Rally and Tactical Fleet. Brian's recent expertise as one of the few racing drone pilots who can fly both indoors and outdoors adds a unique dimension to his work, allowing him to deliver stunning one-shot videos. With a marketing degree from Kansas State University, Brian has also contributed his skills to the college's social media platforms and athletics. Known for his well-rounded approach, he fearlessly tackles any project, whether it's his first documentary or other creative ventures. Brian finds inspiration in the moment itself, immersing himself in the environment to capture its essence. Music plays a vital role in his creative process, helping him visualize and bring his projects to life. Through his work, Brian aims to create an immersive experience for viewers, transporting them to the heart of the action. He believes that a camera holds immense power, as it allows him to share his experiences with a global audience through the vast reach of social media. With his dedication, skill, and passion, Brian Fernando continues to elevate the art of storytelling through his captivating visuals.
Film Maker Bio: Nolen Yapp
Nolen Brooks Yapp is a persistent, curious, and problem-solving automotive marketer with a passion for filmmaking and adventure photography. With an extensive education from prestigious institutions such as the New York Film Academy, UCLA Film School, New Space School for Photography, and Fusion Academy for the Arts, Nolen has honed his skills in visual storytelling and content creation. As an executive producer, he has applied his marketing expertise gained from roles at BMW of North America, Microsoft, and Hagerty to create compelling narratives that resonate with audiences. Nolen's entrepreneurial spirit led him to found the rapidly growing automotive club at Kansas State University and launch Life in the Fast Lane TV. His unique background in both marketing and filmmaking, combined with his executive producer role, has allowed him to excel in capturing the essence of adventure and exploration.
SATURDAY, JULY 10TH
8:00 PM (immediately following the Overland Expo Foundation raffle) – Overland Expo Film Festival Day 2
Join us Saturday night for the second night of our Overland Expo Film Festival at PNW featuring the worldwide premiere of Graham Jackson's Camp 6 Road, A Route through the Heart of the Chiquibul.
FEATURE FILM: CAMP 6 ROAD, A ROUTE THROUGH THE HEART OF THE CHIQUIBUL
In 2010 a small group of explorers attempted to complete a little-known route through some of the densest jungle in the world. That track, now known as Camp 6 Road, is barely discernible through the trees, vines, and hills of Belize's Chiquibul Forest Reserve. Built over preexisting Maya tracks, in the 1920s the route was used to extract mahogany for the export market. It was then taken up by archaeologist J. Eric Thompson to link Maya excavation sites. Virtually unused since the 1930s, the 2010 expedition faced an incredible mobility challenge. After several days of heavy rain the challenge proved too great, and the team was forced to turn back.
Graham Jackson, one of the leaders of the 2010 expedition, made a promise to return one day to complete the route. Thirteen years later he has assembled a new team with the additional goal of collecting data for archeologists and climate scientists. Since the last expedition the track has become even more overgrown. However, the construction of a new highway through the region means that sections of the Chiquibul might not retain their remote status much longer. This film documents the mission to return to complete unfinished business, as well as an attempt to leverage four-wheel mobility expertise to contribute to international research and help preserve the beautiful places we are privileged to pass through.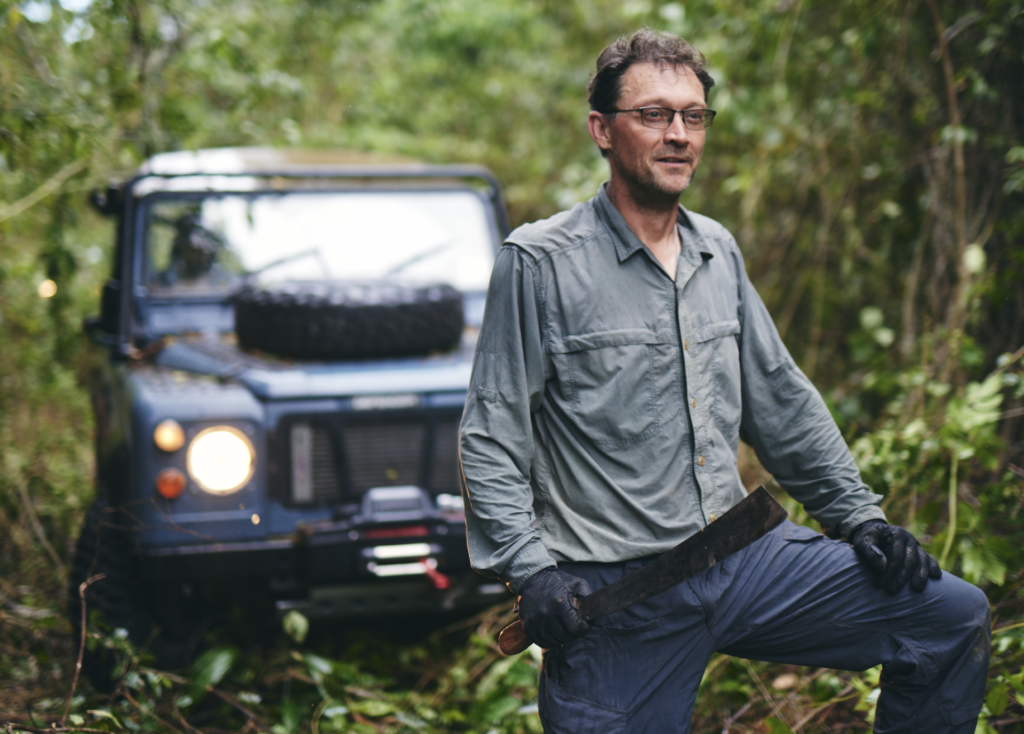 Film Maker Bio
Graham Jackson has been a leader in the Overland industry since 2004, when he and his wife led a 30,000-mile overland adventure from London to Cape Town which formed the feature story in the first edition of "Overland Journal." Graham has run and guided expeditions in Africa, Australia, South America, the American West, Mexico and Central America, and trained in the US, Central America and Africa. Recognized as one of the premier Overland trainers in the world, he started Overland Training and is co-owner of 7P Overland. He was Director of Training for Overland Expo for its first decade, helping develop it into the premier overland show in the world.
A scientist by trade and an explorer by passion, Graham has been combining both for three decades as a guide, instructor and expedition leader. Graham specializes in expeditions in the deserts of Southern Africa, where he grew up, and in the jungles of Central America. Graham is a member national of the Explorers Club, a Fellow of the Royal Geographical Society, and a member of the Field Guides Association of Southern Africa. He holds an NPTC assessor's certification for off-road driver and recovery training. He recently started Barefoot Productions LLC, a company that will produce adventure travel related content of competent people exploring the remote reaches of the magnificent planet we call home.
Join Us at Overland Expo PNW
The Overland Expo Film Festival is included in your ticket to Overland Expo PNW, July 7-9, at Deschutes County Expo Center in Redmond, Oregon.