Some people feel like an overlanding pariah if they don't have a winch on their rig. Sure, a winch is a super-valuable tool when overland travelings. In no way, however, is it essential; you can get around — and through — obstacles without one. Granted, it'll just be a bit more challenging without one. However, with the right gear and practice, recovering vehicles without a winch is possible.
For those of you who are anti-winch, I have some hard news to break: More often than not, winching is the most efficient and effective means to recover a stuck vehicle or overcome an obstacle. Sorry not sorry.
That said, fitting a winch to your overland vehicle is not free of compromise. A winch bumper is likely necessary to attach the winch to the vehicle. What's more, the added weight will wear the front suspension and steering components at a faster rate than stock. Likewise, the added electrical load from a winch will wear on a battery faster and cause the alternator to work harder over time. The financial cost of running a winch can be thousands of dollars more than the cost of the winch itself.
Note that there are some situations in which a winch is the only safe and effective solution to recovering a stuck vehicle. Recovering without a winch can also be a much more exhausting and time consuming experience than simply winching out. Manual extraction can often result in sore muscles and joints as well as dirt or mud in places that it doesn't belong.
With all that said, here are the techniques and tools you'll need to self recover without a winch.
Traction Starts with Tires
Essentially, losing traction and then momentum are the primary causes of a rig getting stuck. The first place to start to prevent a loss of traction is fitting high-quality tires to your vehicle — ones that were designed to perform in the environment that you are traveling in and the style of traveling that you hope to do.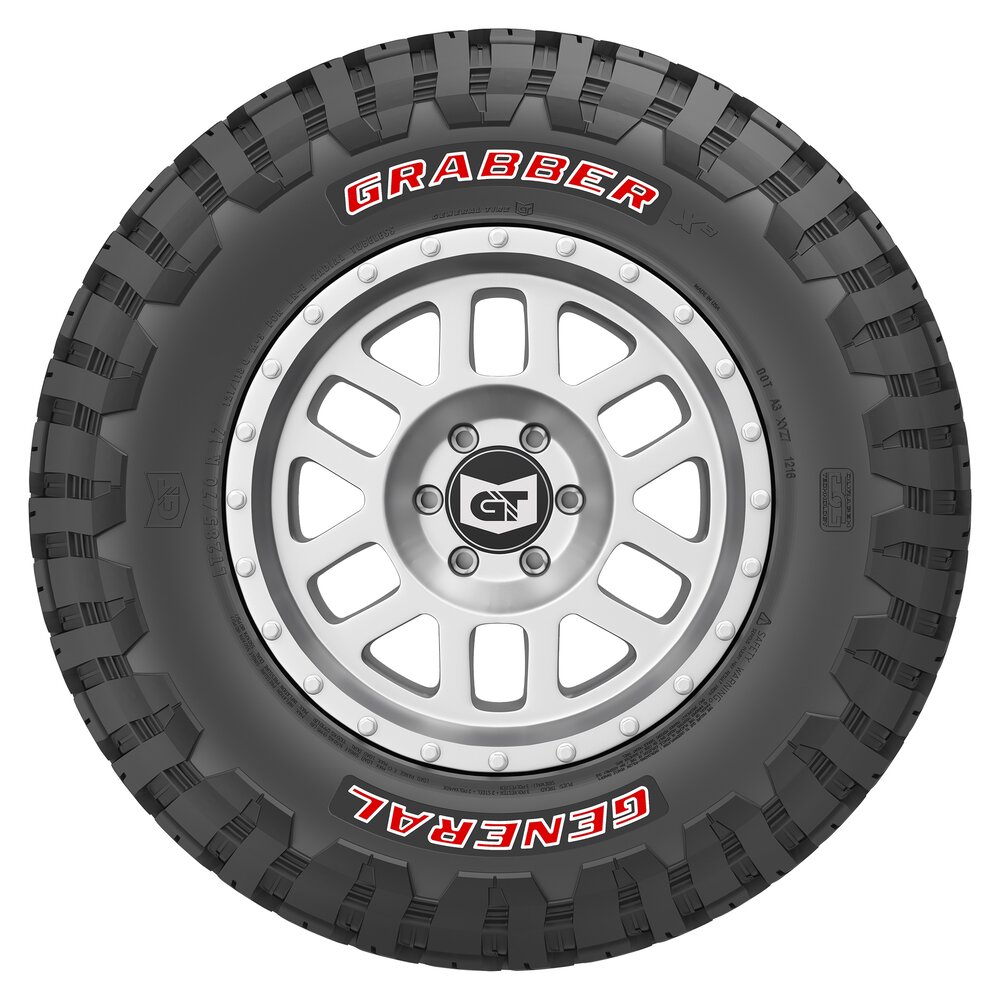 If you plan to traverse difficult trails with the opportunity for muddy tracks, crawling big rocks, or otherwise difficult terrain a set of larger-than-stock, mud-terrain tires (M/T) are the norm. The General Grabber X3 is a highly regarded mud tire that performs well enough on the highway while really shining on the rough stuff. The open tread design allows for optimum traction in the mud, sand, and gravel with enough siping to self-clean the tread.
If you are like most overland travelers, you need a tire that is a good balance between on-road and off-road performance. Most of us require our vehicles to also be daily drivers that drive many miles on pavement but still want to be able to rely on our tires off-pavement. Many international travelers prefer a more modest tire tread due to the large number of miles on improved roads and the availability of more standard tires in remote locations around the world.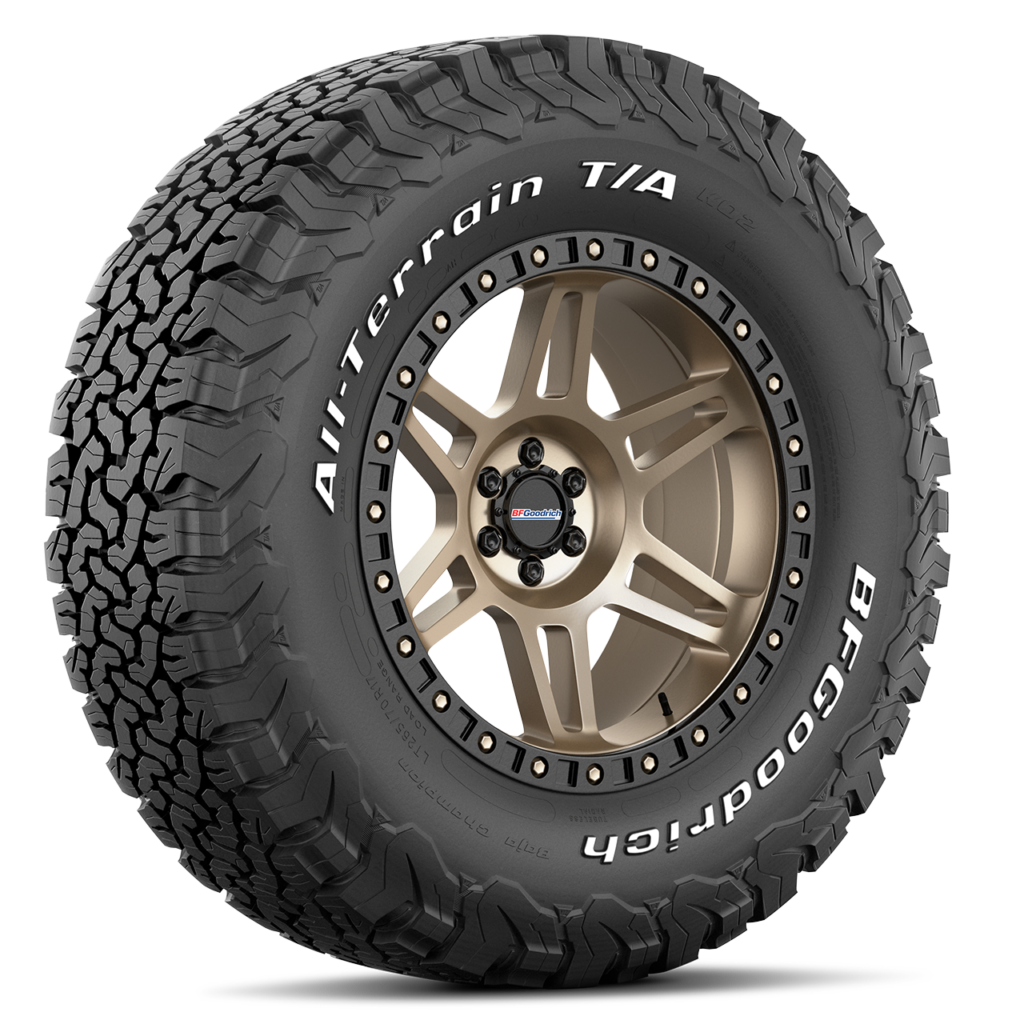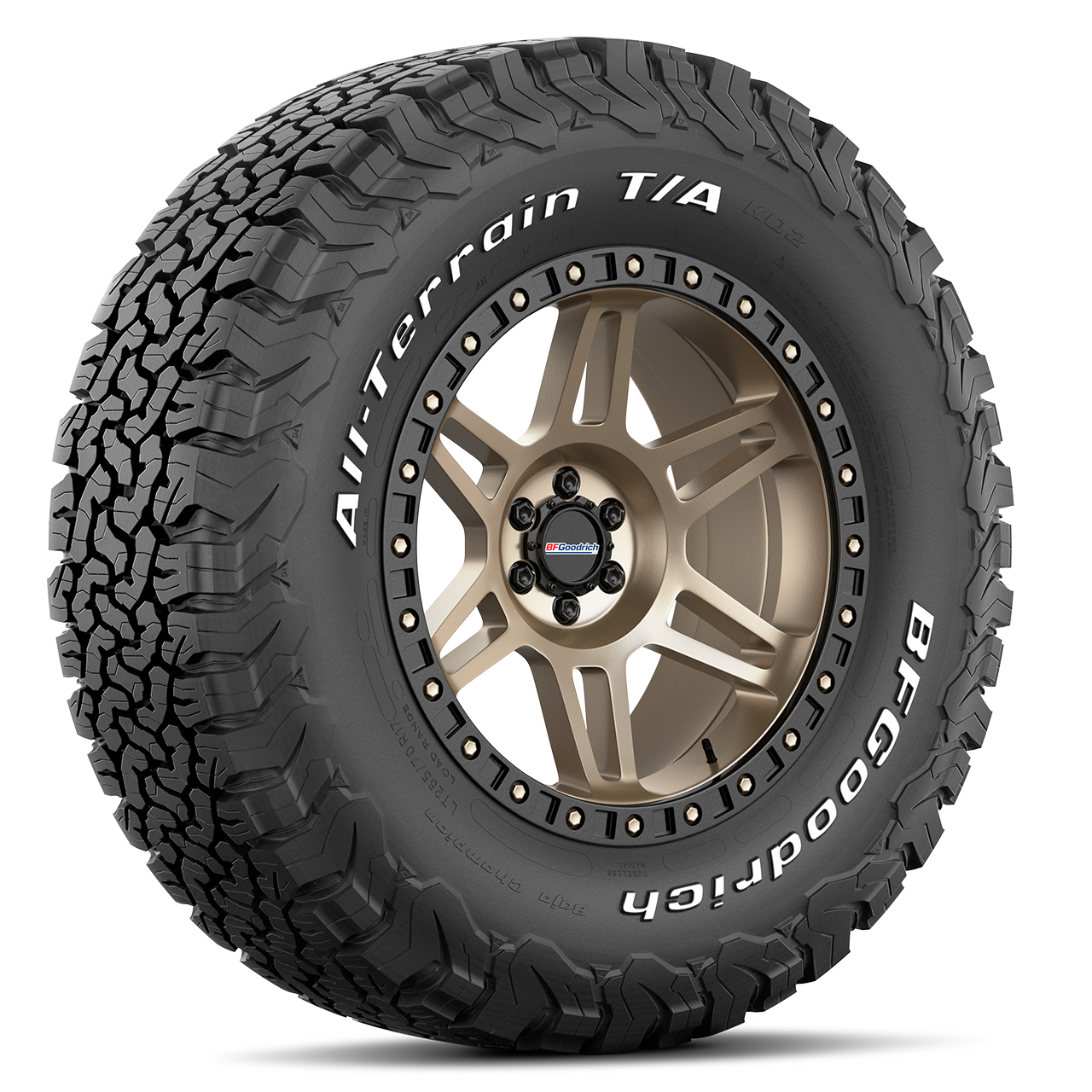 All-terrain (A/T) tires, like the BF Goodrich KO2 are popular amongst overland travelers as they perform really well in various conditions without a huge hit to fuel efficiency or comfort. Many travelers choose an A/T tire for their on-road behavior as much as their off-road performance. All-terrains behave better on pavement, especially in slick or rainy conditions and usually get better gas mileage on those long pavement slogs as well.
Whether you opt for a more aggressive mud-terrain tire or a more mild all-terrain tire, keeping tires rotated and in good shape is essential to a good trip. Check tires at every oil change for uneven wear and rotate them every two oil changes. If possible, run a full-size spare tire and rotate all five tires to maintain even wear and prevent pulling out a dry-rotted spare tire when you need it most.
Air Tires Down & Back Up Again
Tire pressures will make a massive difference when driving off-road and on. Obviously, while driving pavement a higher pressure results in better gas mileage and superior handling and load support. A slightly lower tire pressure on corrugation or wash-board roads will result in a much more comfortable ride. When encountering loose sand and dirt and rocks, lowering tire pressure to anywhere between eight and twenty pounds will greatly increase your chances of getting unstuck.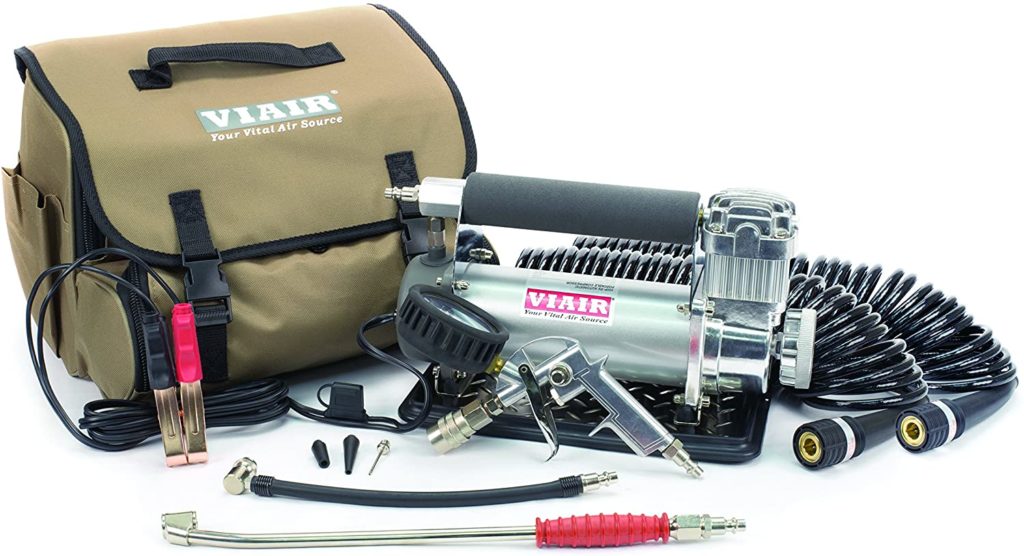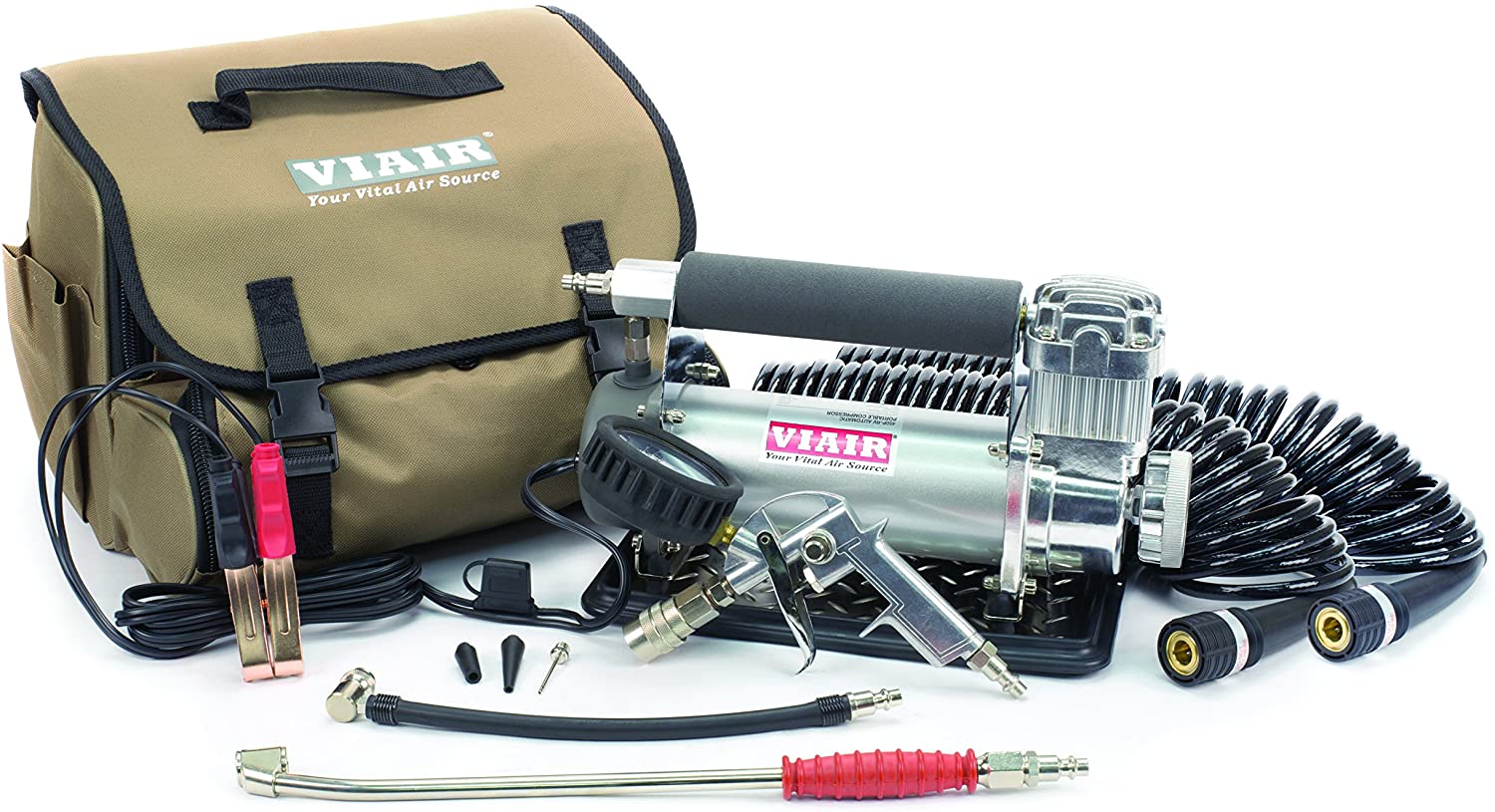 If you plan to air down, it is best to be able to air back up. A high-volume air compressor is essential if you plan on airing down on a regular basis. Yes, you can fiddle with an air compressor from a big box store that takes thirty minutes to air up each tire but that will eventually leave you frustrated with a broken air compressor and three flat tires.
For a portable solution that can be moved between different vehicles or stored in the garage when not in use, the VIAIR 400P Portable Compressor is a great choice. With a 100% duty-cycle and excellent build quality, the 400P has what it takes to air up 35s from 0-30 PSI in under six minutes. The I-Beam sand tray and canvas carry bag are nice touches to an all-together impressive piece of kit.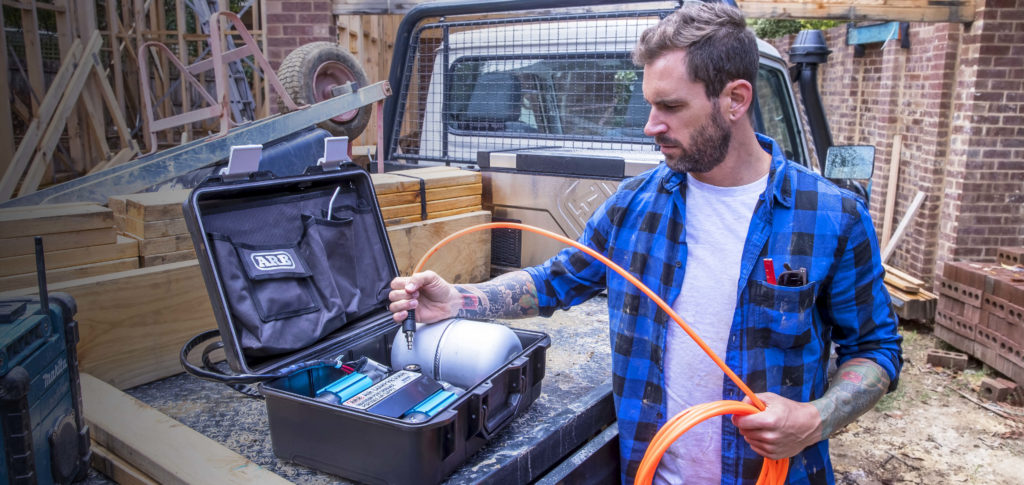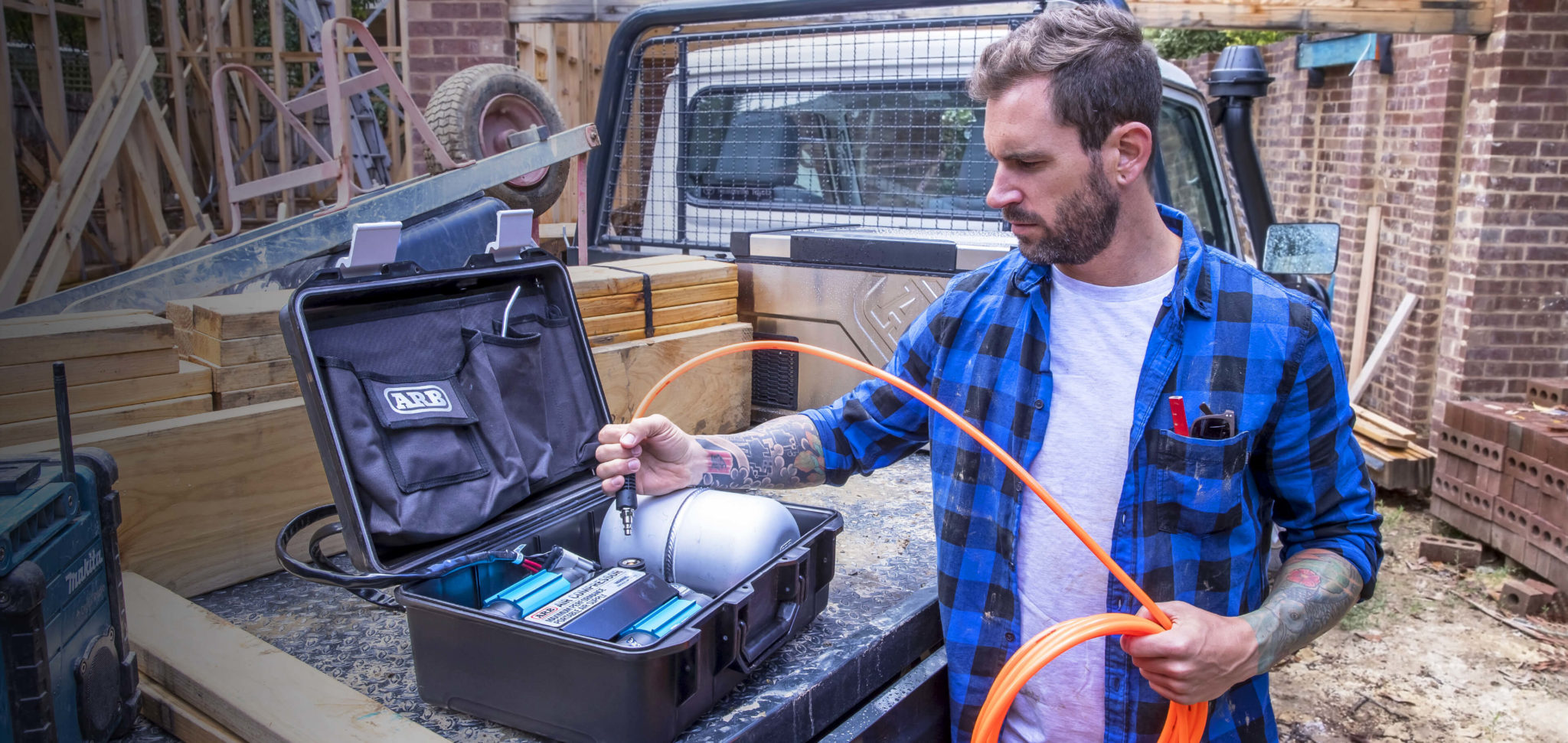 For a permanent mount, it is hard to beat the ARB Twin Air Compressor. The ARB Twin is a robust and field-tested unit that can inflate your tires quickly as well as even run air tools for a short time. The ARB Twin comes with everything that you need an OEM quality install in your vehicle.
When selecting your air compressor remember to look for a well-reviewed unit with a 100% duty cycle to insure that it has enough oomph to get you back on the road. Always remember to keep your engine running when operating your air compressor and remember to check your compressors air filter regularly for dust and blockage.
Lock 'Em Up
Perhaps the most effective modification you can make to increase traction and minimize your need for a winch is adding locking differentials to your vehicle. Most four-wheel-drive vehicles now come from the factory with the option of adding "lockers" to the front and rear axle, or both. A standard "open" differential will distribute power to each wheel in accordance with each wheel's traction to make things like turning, more efficient. With locking differentials engaged, each wheel sees fifty-percent of the power.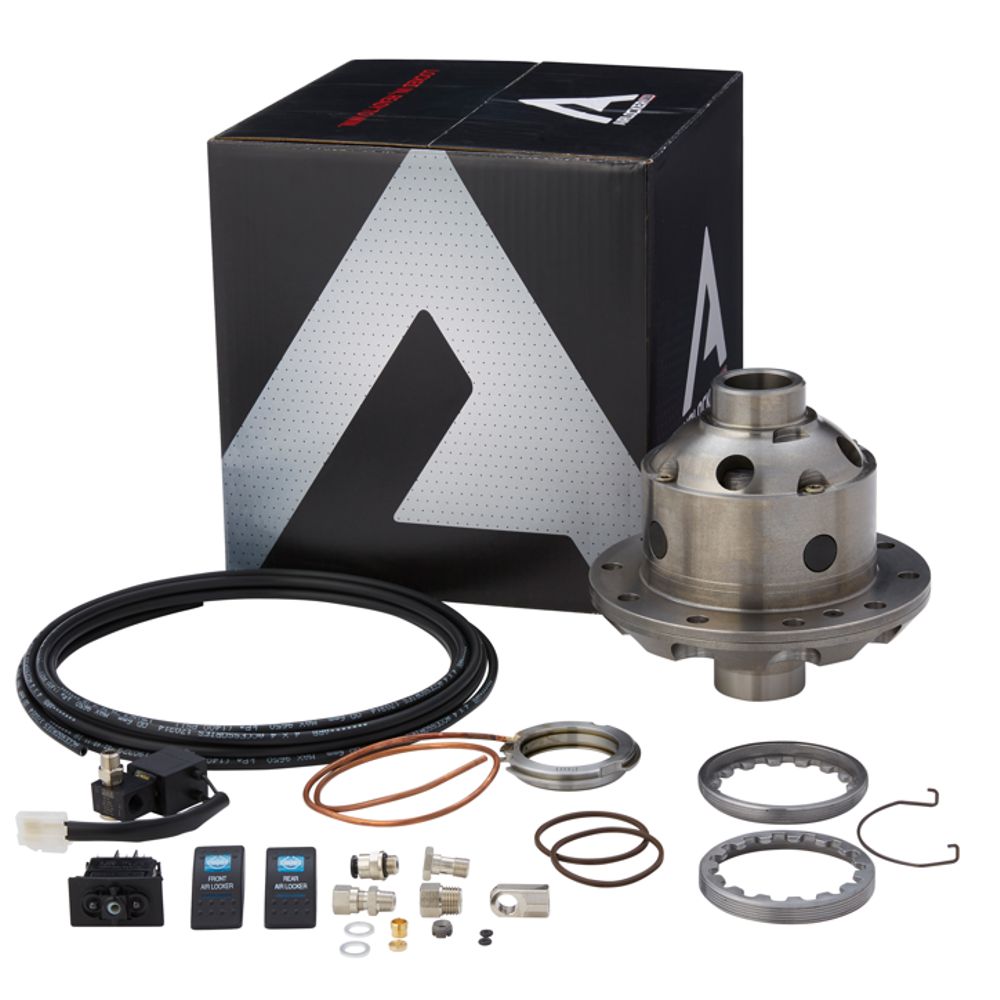 A popular choice for overland travel is the ARB Air Locking Differential, which true to its name, uses an air supply to engage and disengage a locking differential. The ARB unit is tough as nails and simply performs when you press the button. Used in conjunction with an ARB Twin Air Compressor, an ARB Air Locker in the rear, front, or both differentials is hard to beat when it comes to adding traction.
Traction Mats, Ladders, and Boards Are for Everyone
One of the cheapest and arguably most effective ways to increase traction is to simply place something not made of mud, snow, sand, etc under the tires to provide grip. We have all stumbled upon a mud hole deep in the woods and found tree branches buried deep and floor mats slung across the shrubbery in an attempt to give the tires something to grip. Whether you swear by your traction boards or you despise seeing them on every mall-crawler with a roof rack, traction mats are too affordable and useful to not bring them along.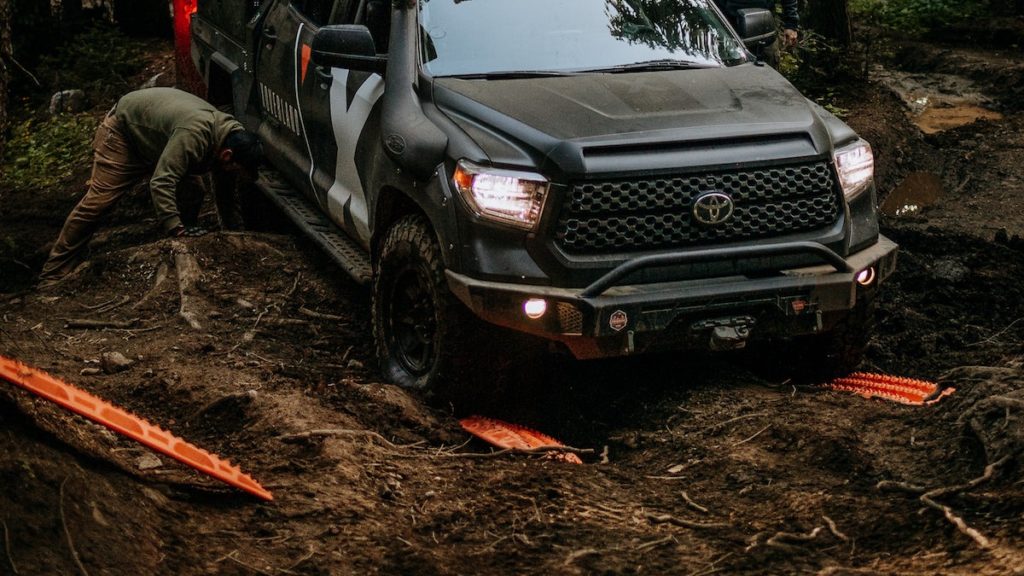 Like a lot of the gear used off-road, the traction board was first developed for the military. The Marston Mat or pierced steel planking (PSP) was first developed before World War II as modular temporary runways and it was ten feet long and weighed over sixty pounds (27.2 kg). Thankfully, modern traction devices have been developed to provide an easy to store and use solution in slippery and stuck situations.
The MaxTrax Mk. 2 is made of lightweight nylon to withstand years of abuse. MAXTRAX traction boards have a number of lugs or cleats that dig into tire tread to provide instant traction. MaxTrax claims that a traction board can wrap around a 33-inch tire without breaking meaning that it will likely handle anything you can find in the backcountry.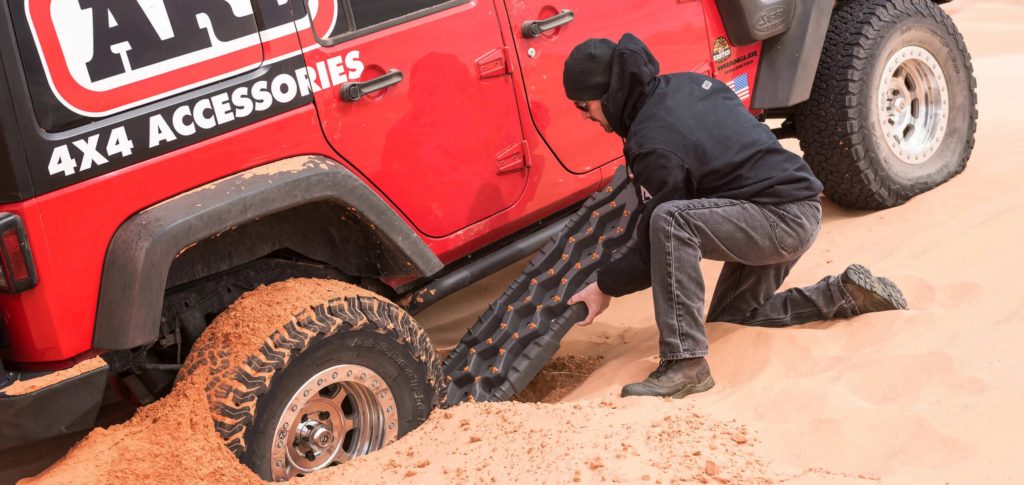 Although certain traction boards have been around for a long time, new designs seem to come out often and one of the oldest that has a great reputation is TRED, now owned and sold by ARB. The TRED HD design is slightly different with thicker lugs than the MaxTrax. The TRED board only has a ramp on one end, but at a significantly lower price, it is a great value.
There seem to be new companies popping up every day in the off-road industry offering "innovations" on these original designs, heck, some of them might be offered by a vendor at an Overland Expo event. We encourage everyone to research a product heavily and purchase the best product with the best company behind it that you can afford. Many organizations, like MaxTrax and ARB ask a premium price for their product for good reason, they back up their products and innovate regularly.
Bring a Strap, Help a Stranger
Few items in your kit will make friends on the trail more than having the ability to help someone else out of a jam. All too often we come across weary off-roaders who are stuck or broken in the deepest parts of the backcountry. A rated kinetic recovery strap paired with a few bow shackles will allow you to solicit help from a stranger or provide help to someone else on the trail.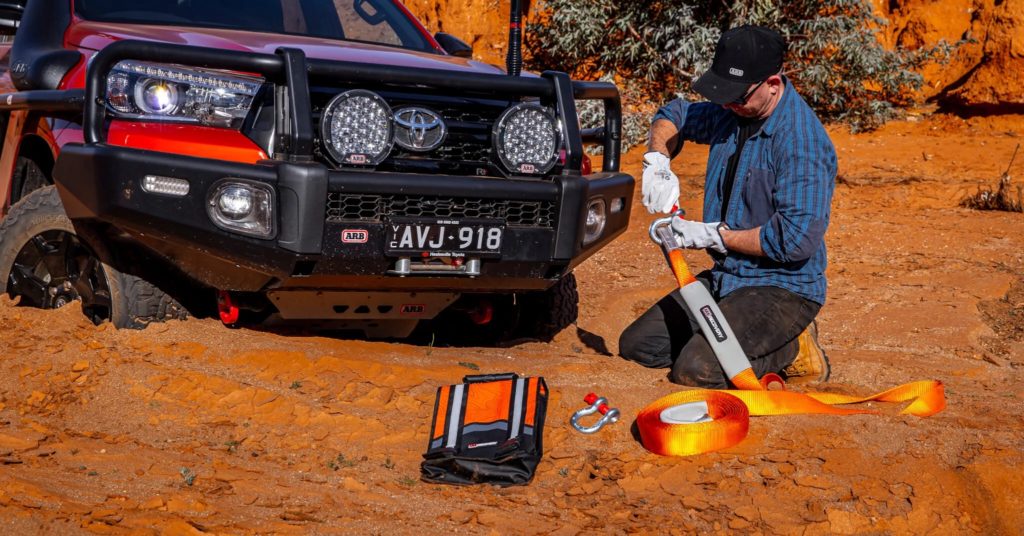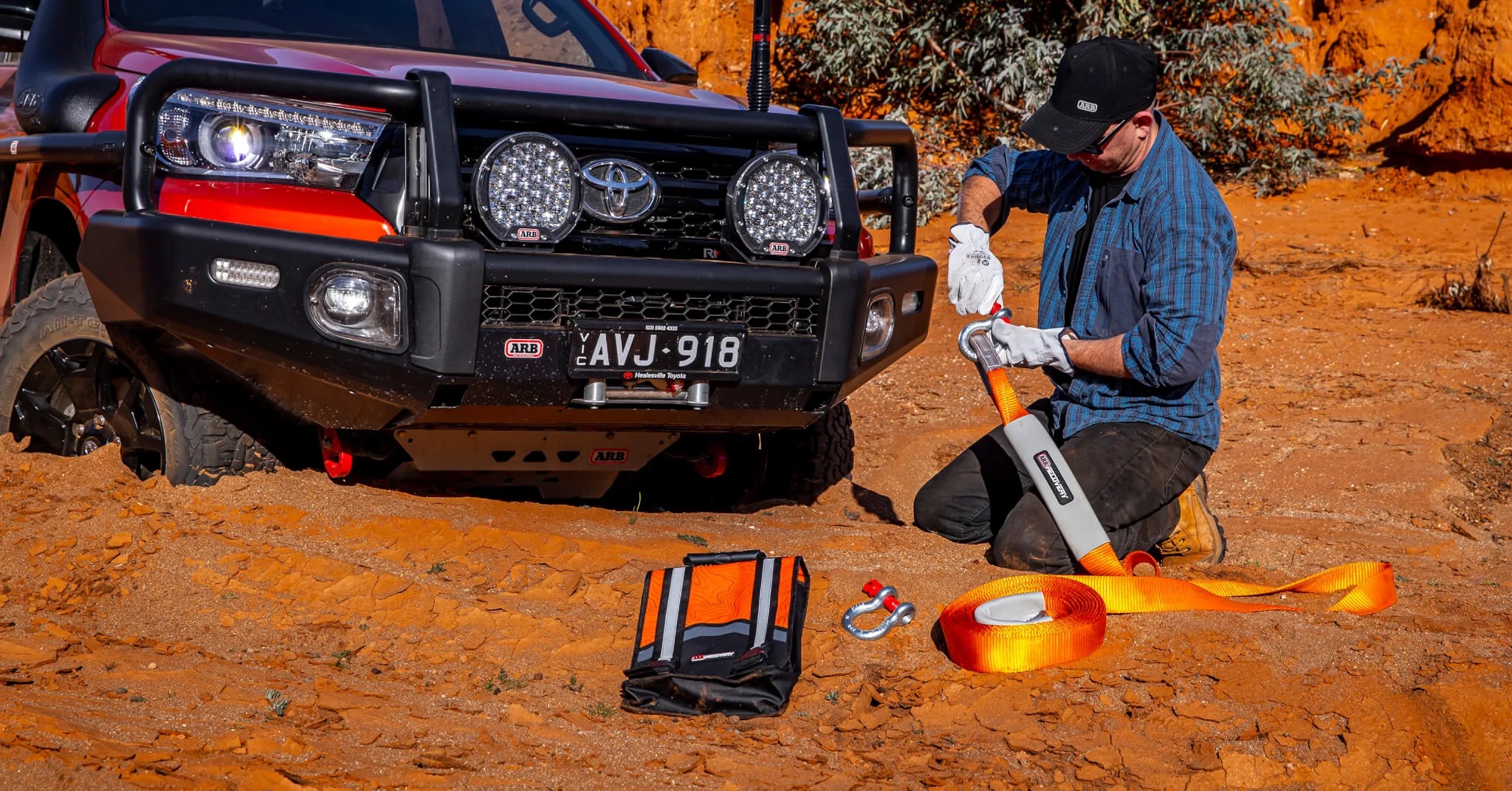 The ARB Snatch Strap is a twenty-nine foot (8.8 meters) long elastic strap that can be quite useful at recovering a stuck vehicle. When purchasing recovery gear, make sure that it is rated for the application that you will be using it for. The ARB strap is rated at 33,000 pounds (14,968 kg) and should be enough for the largest of full-size pickup trucks and vans on the trail.
How you attach the strap to the vehicle is as important as the strap being used. A high-quality bow shackle, like the ARB 1T Bow Shackle will have a stamped Working Load Limit (WLL) on the shackle. The bright red pin powder-coat creates a high-contrast to the silver shackle and makes it easier to find the pin if you were to drop it. Remember to store your shackles inside the vehicle and not dangling on your bumper. Dirt and road salt can significantly damage your shackles over time, plus your shackles won't rattle when they are stored in your recovery bag.
A handy accessory to carry in your vehicle, especially if you don't have reliable recovery points is a hitch receiver shackle mount like the Factor 55 HitchLink 2.0. Made of CNC machined aluminum, the shackle mount fits in a standard two-inch receiver and accepts a typical 3/4 inch shackle pin. In a pinch, a hitch mounted receiver can be useful for helping a stuck off-roader without decent recovery gear.
The Lowly Shovel
The humble shovel now seems to be the quintessential tool that finds itself on every roof rack rolling around at the mall. Like many cliches related to off-road vehicles, having a shovel within reach is good practice rooted in decades of necessity. Next to a winch, a good quality shovel is the single most helpful tool that a person can have on hand when they get stuck.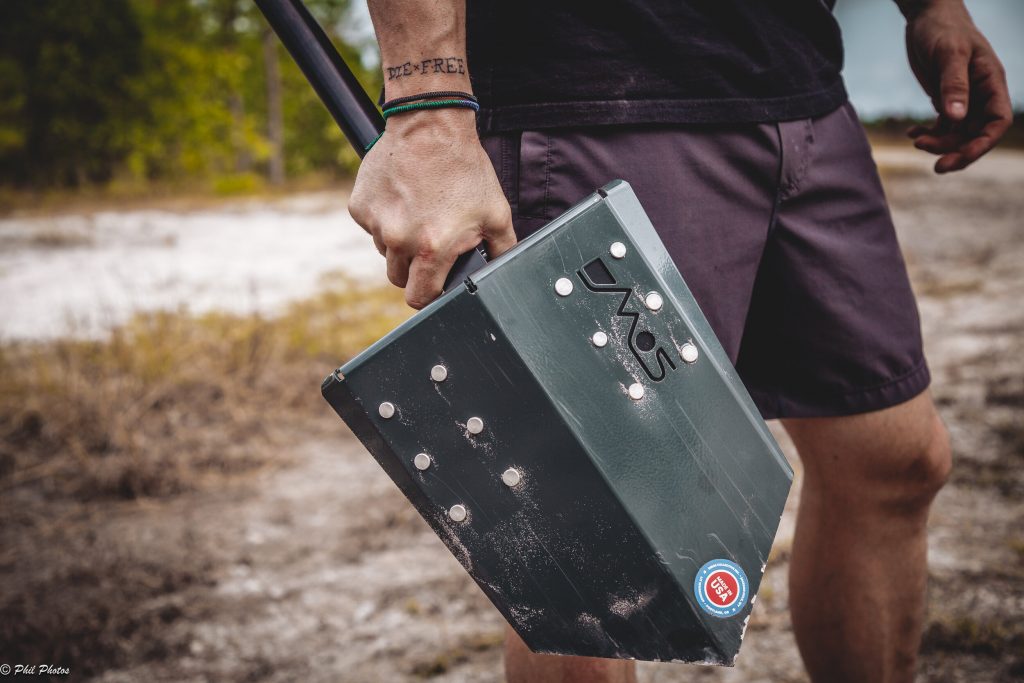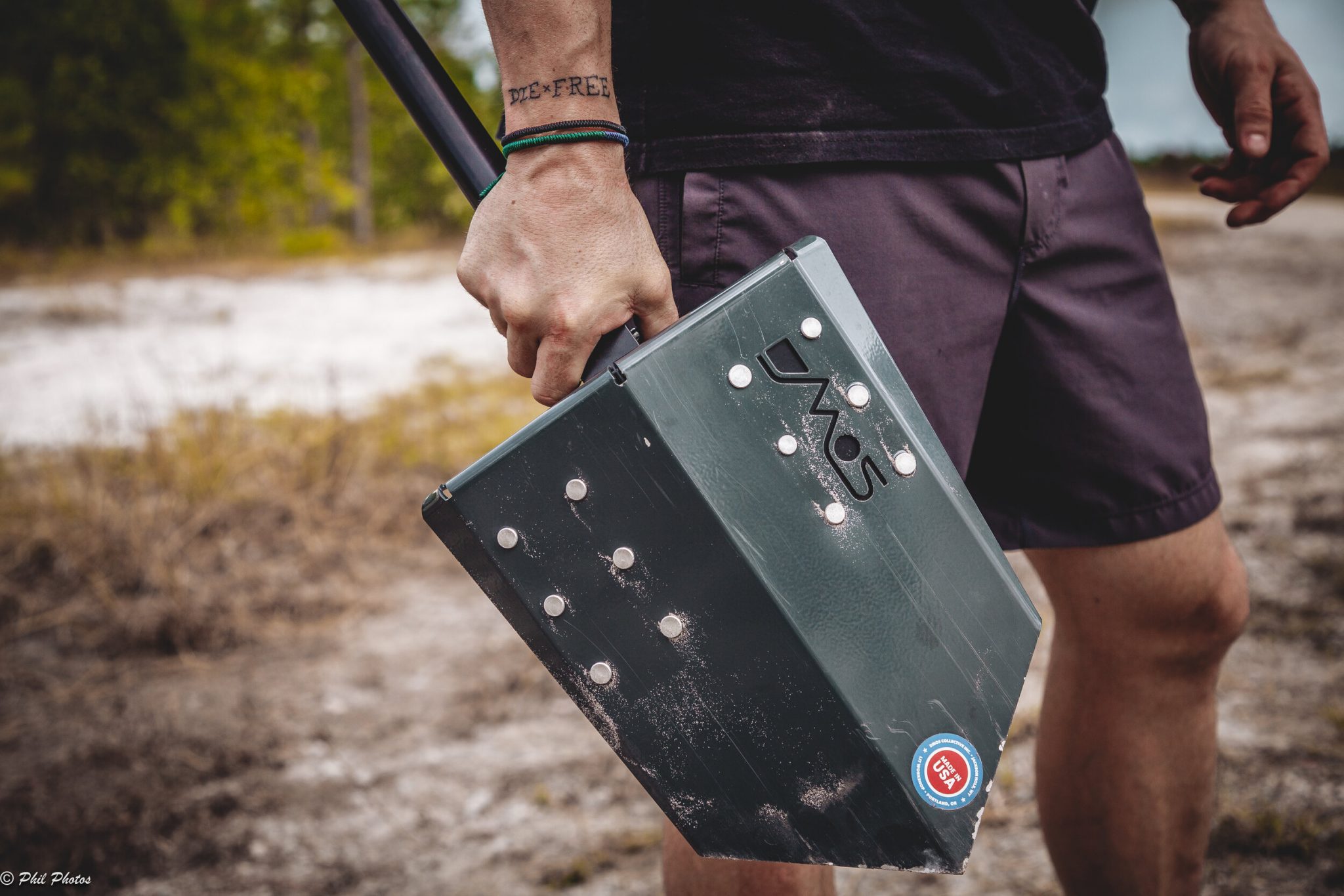 Shovels have a variety of uses while traveling in a vehicle. First and foremost, having a good shovel to dig a proper cat-hole is essential when traveling off the beaten path. Beyond latrine creation, a shovel can be used to extract nearly any stuck vehicle with enough time and energy. Stuck up to your diffs on the beach? Start digging sand from around your tires and under your differentials to break free.
The Delta Shovel from DMOS Collective is the do-it-all shovel for any adventure you can throw at it. The Delta Shovel is full-length and fully collapsible shovel made with a steel blade and an aluminum handle. The DMOS shovel gets bonus points for being made in America, plus if it never leaves your roof rack, it looks really cool.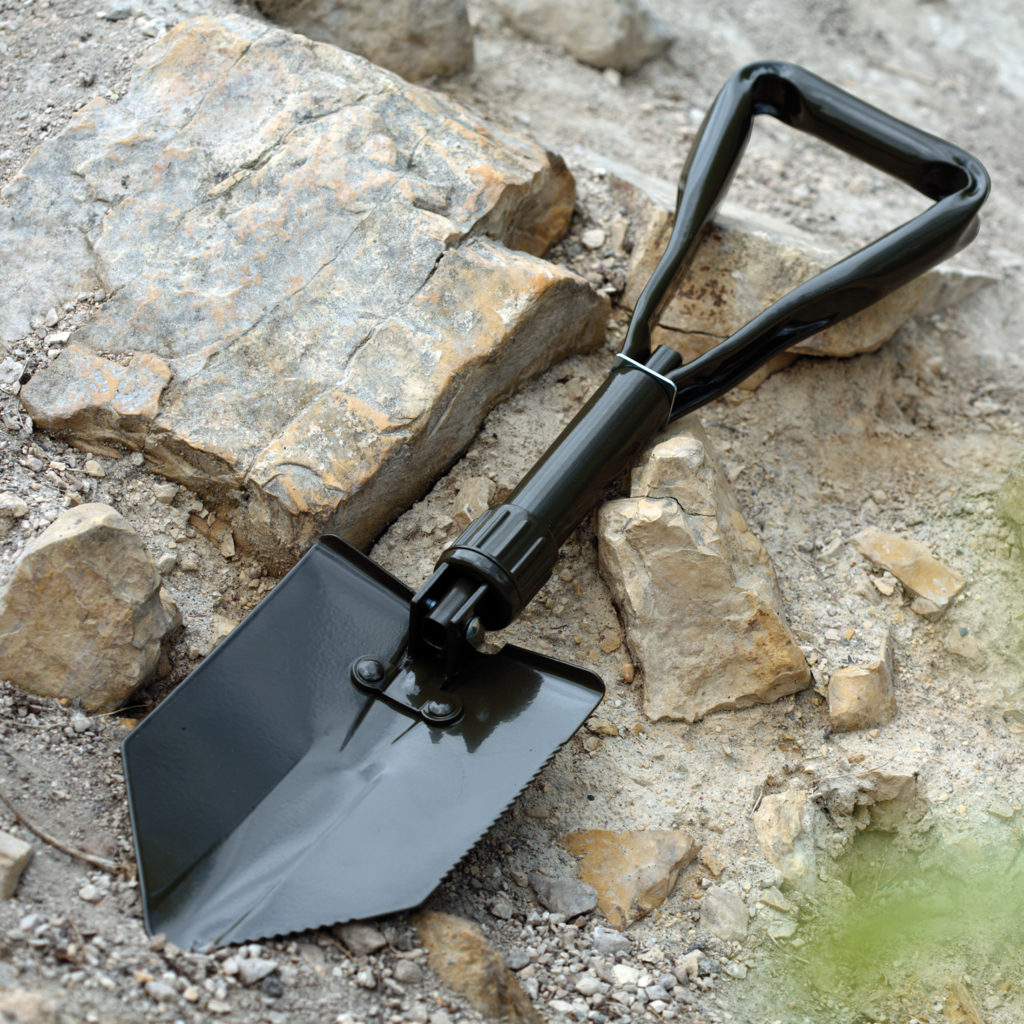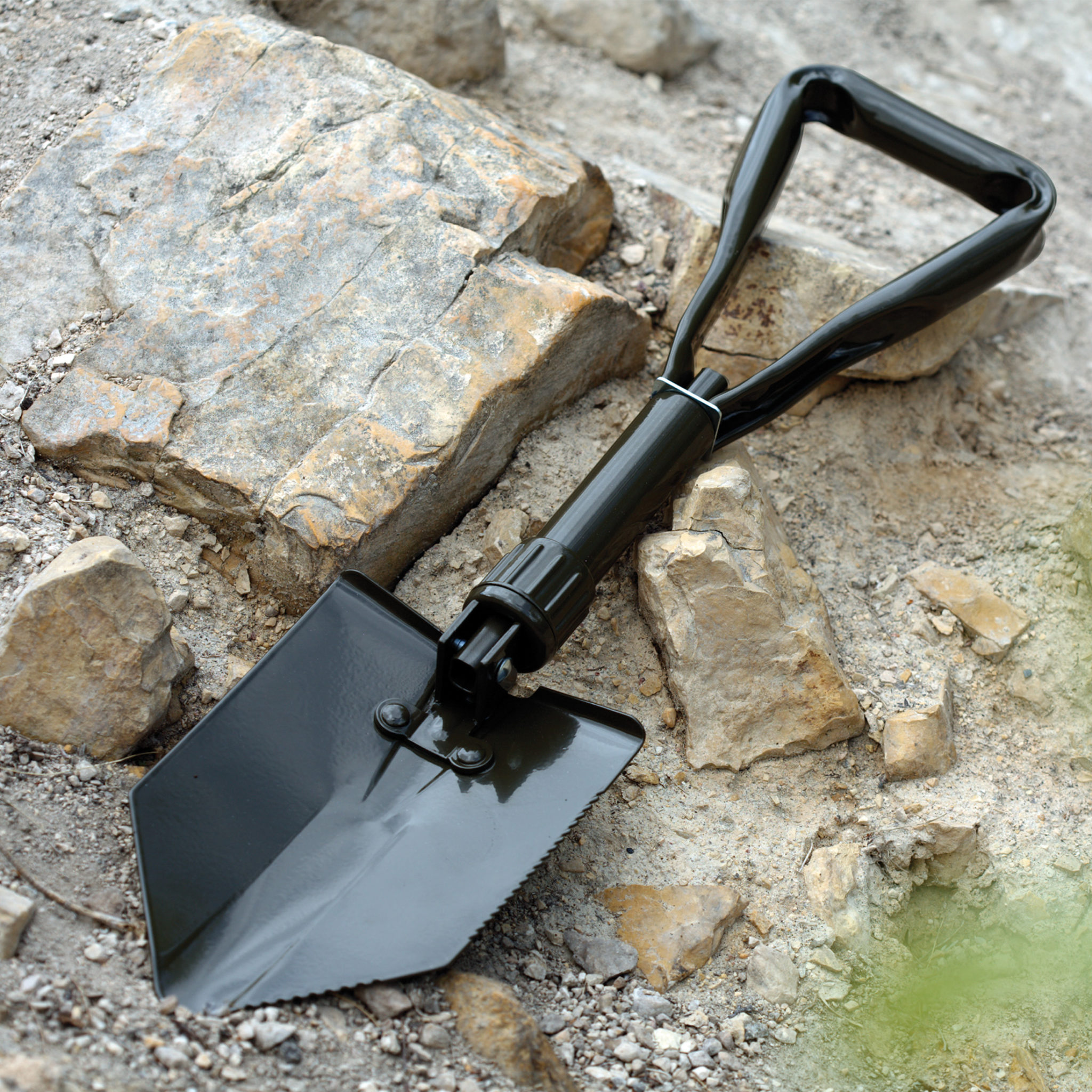 If the Cadillac of shovels isn't your thing, a simple military surplus-style folding shovel is enough for the occasional weekend use. Rugged Ridge produces a shovel very similar to the GI standard-issue shovel at an affordable price. The Recovery Shovel fits into a small storage case and packs away until needed. When the time comes, the entrenching tool is sufficient for most recoveries and duties around camp.
Is a winch helpful in recovery situations? Absolutely. A winch adds a level of capability to a vehicle off-road that can't be matched by stacking rocks and digging holes. The lack of a winch, however, should not deter you from hitting the trail and exploring. Many travelers have driven hundreds of thousands of miles off-road without ever wishing they had a winch. Can you overland without a winch? Load up your vehicle, hit the trail, and find out.