If you're considering an EV or a smaller car and want to pull a trailer for camping, working, or a day at the beach, you usually have very few options. Most trailers are far too heavy to be towed by small cars. That is until the Polydrops P19 [Shorty] hit the market.
Los Angeles-based Polydrops, designed the P19 [Shorty] less as a camping trailer and more like a personal space that you can bring along with you wherever you go. While you can 100% camp in the P19 [Shorty], you can also use it as a road office, a study space, or a spot to relax in your favorite environment.
Polydrops P19 [Shorty] Trailer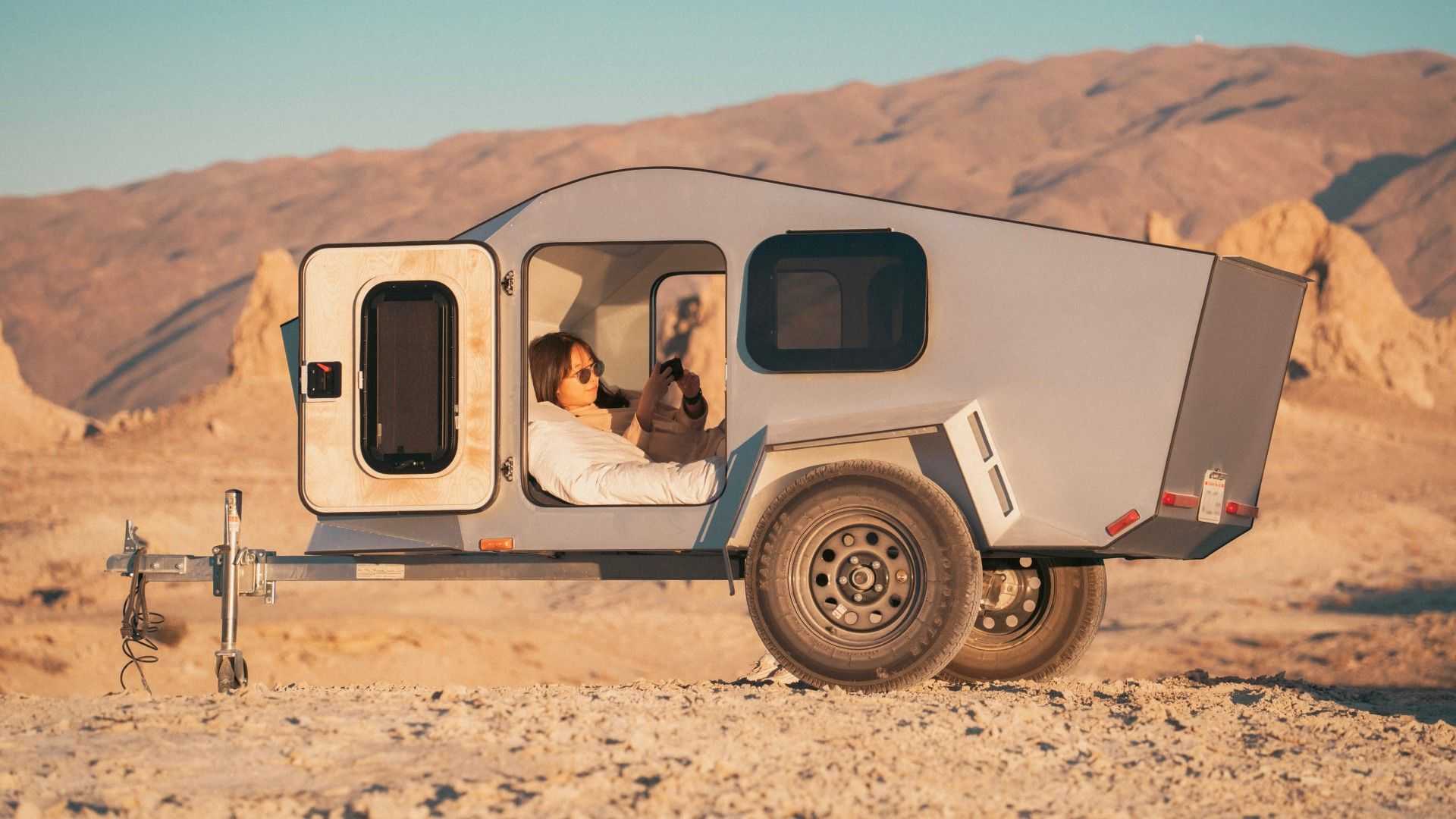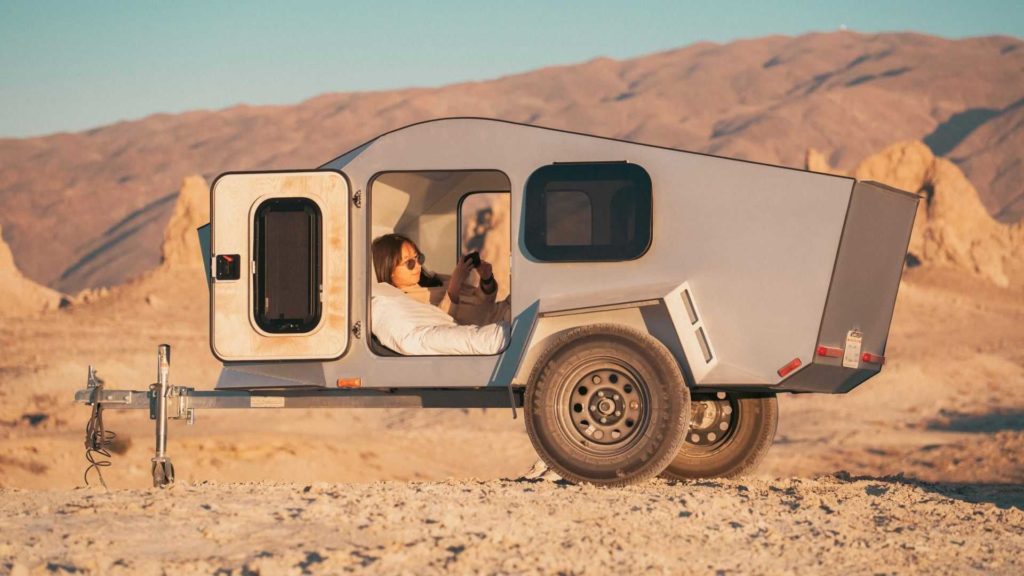 The P19 [Shorty] packs a lot into a small package. With overall dimensions of 76″ W x 62″ H x 140″ L and cabin dimensions of 54″ W x 38″ H x 80″ L. The P19 [Shorty] can shelter two adults (and a pet) on an overnight camping trip, a day out in a national park, or in a parking lot getting some work done. The P19 [Shorty] weighs 640 pounds dry.
Polydrops P19 [Shorty] Body and Chassis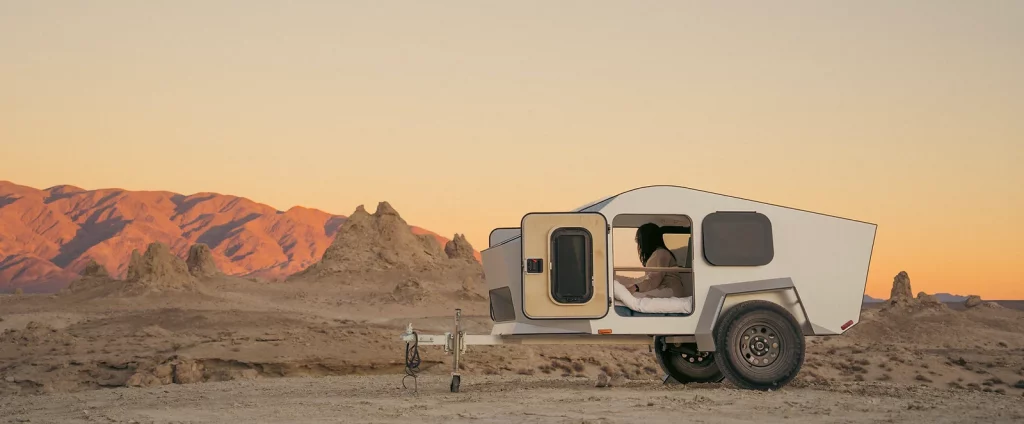 The chassis of the P19 [Shorty] is made from rust free aluminum tube – which cuts weight and provides a stable platform for the aerodynamic anodized aluminum shell. Seamless rigid insulation makes the P19 [Shorty] suitable for all-season travel and will keep the user comfortable in hot or cold temperatures. The P19 [Shorty] sits on 205/75/15 tires and utilizes a 2000-pound Timbren axle-less independent suspension system. While this might not be rated for your favorite overland trail, it would do just fine on a graded fire road.
The aluminum shell features two locking side doors with marine-grade door hinges. The doors have large windows to make the interior feel spacious. Two extra hatch-style windows with bug screens open things up even more.
Polydrops P19 [Shorty] Interior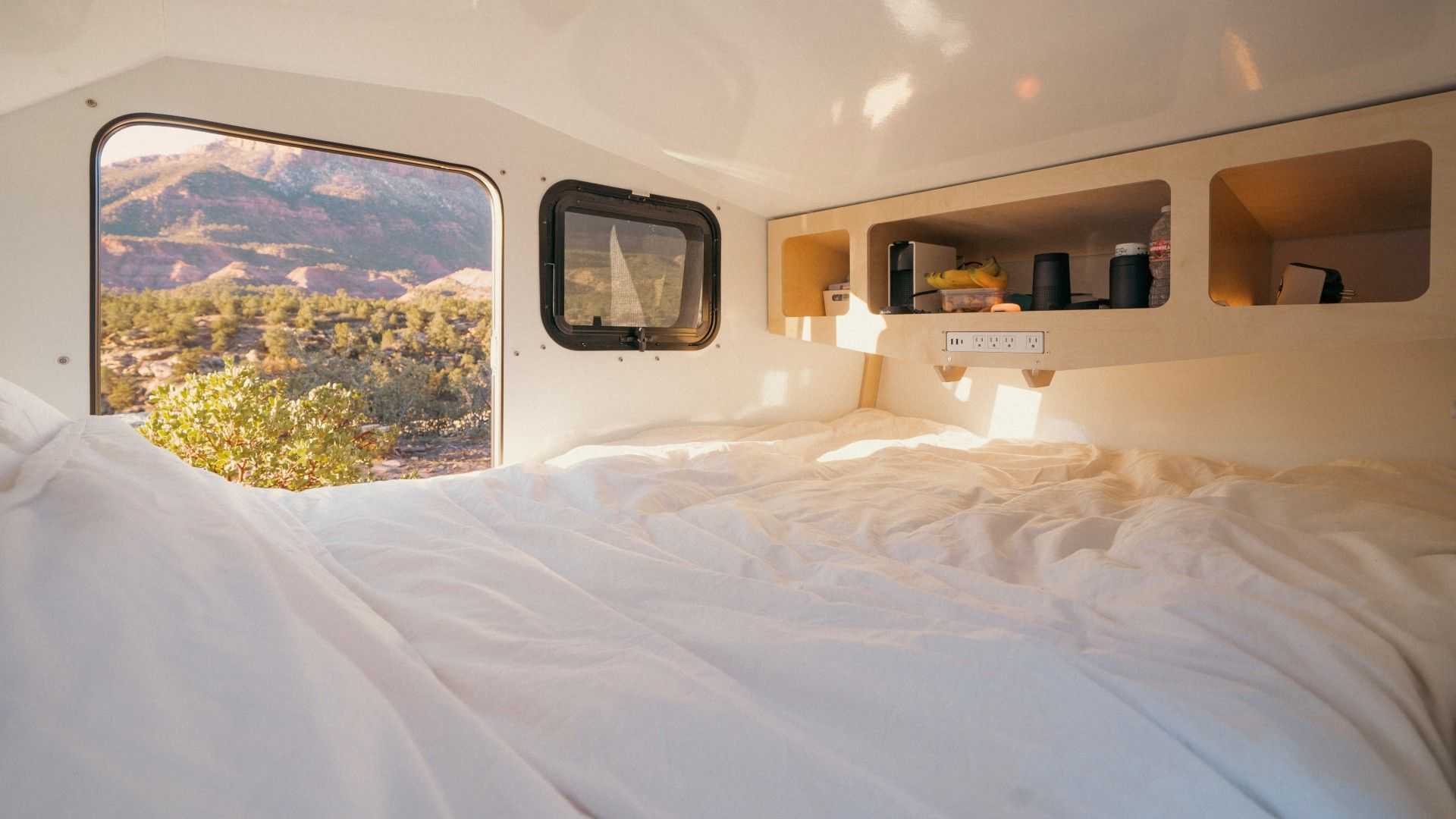 The interior of the Polydrops P19 [Shorty] is just as thoughtfully designed as the rest of the trailer. The tri-fold mattress can comfortably sleep two adults and a small dog. While the convertible table can be used as a work station, a place to eat dinner, or a spot to play cards. The interior features a three cubby storage cabinet with 110-volt outlets and warm white LED lighting. The cabin walls are made of white fiberglass-reinforced polymer for easy clean up and all-weather usage.
Polydrops P19 [Shorty] Pricing and Availability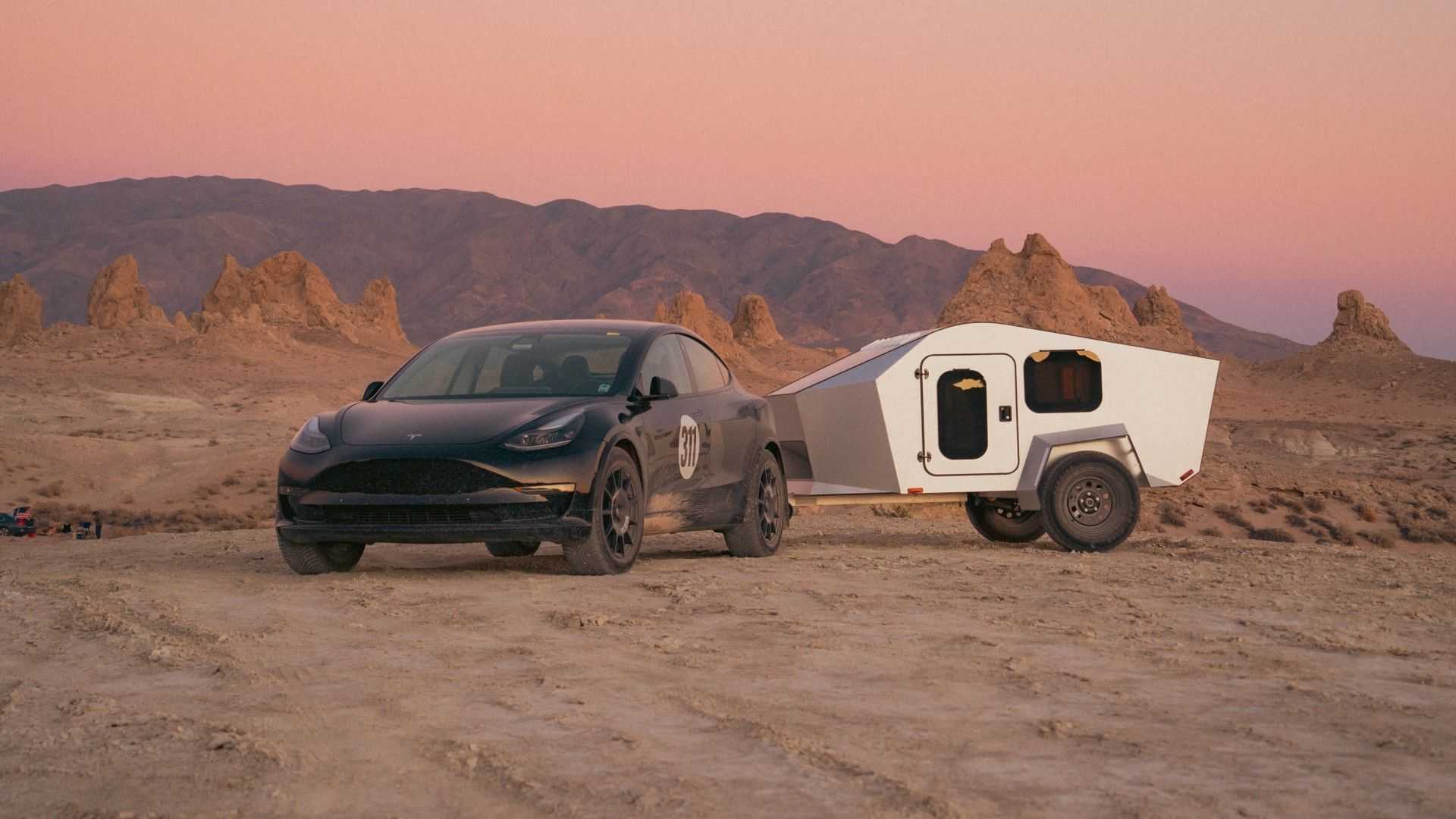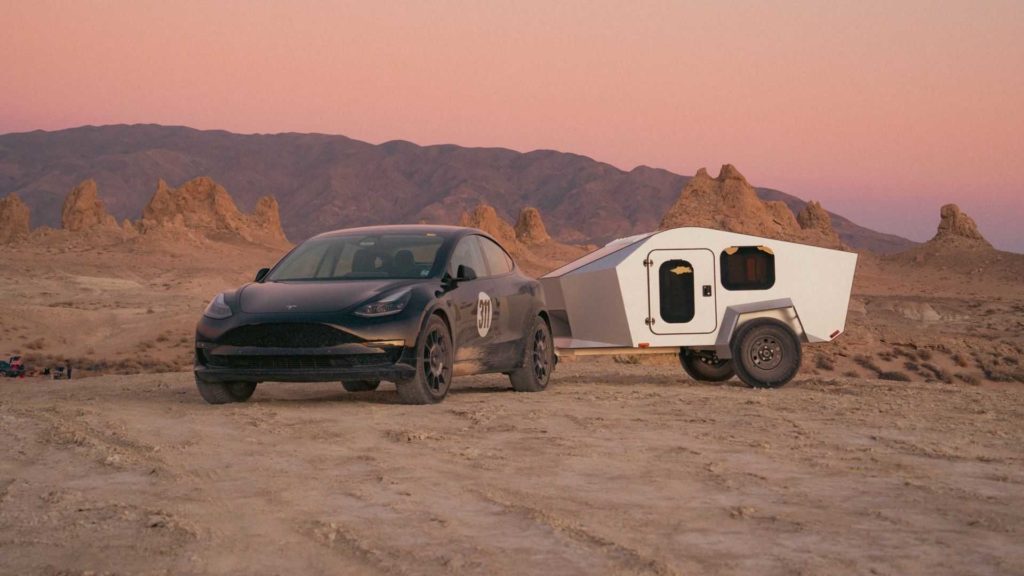 Pricing on the Polydrops P19 [Shorty] starts at $9,950.00 before options. Owners can add a rear hitch receiver for a bike rack for $500.00 or a Yakima 4-gallon RoadShower for an extra $600.00. Lead time from configuration to a finished product is currently two months. The trailer can be picked up in Southern California, or it can be shipped for an additional fee.