Long-time Overland Expo team members Azure Oneil and Eva Rupert recently returned from the Rebelle Rally. Established in 2015 and now in its 8th year, the Rebelle Rally brings together explorers, adventure junkies, and off-road enthusiasts from across the globe for an intense ten-day competition that tests skill, vehicles, and more. The rally is the longest competitive off-road rally in the United States and is an all-women's competition that values precision over speed. Azure and Eva scored 35 out of 65 total teams and 9th out of 26 rookie teams. After the congratulations and welcome backs, we spent some time getting the low down on how our favorite Rebelle Rally competitors prepped, their experience, and more.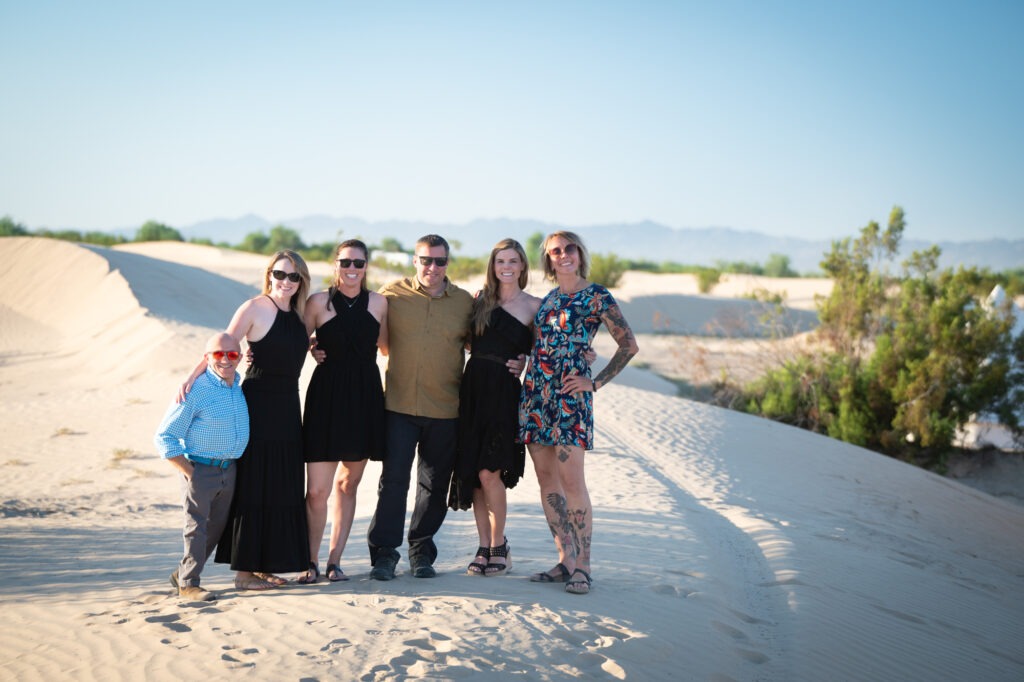 OX: You just returned from your first Rebelle Rally! How would you describe it in 10 words or less?
Azure: Intense; demanding of growth, focus, and perspective; and awe inspiring.
Eva: Challenging, inspiring, rewarding… and stoked for next year!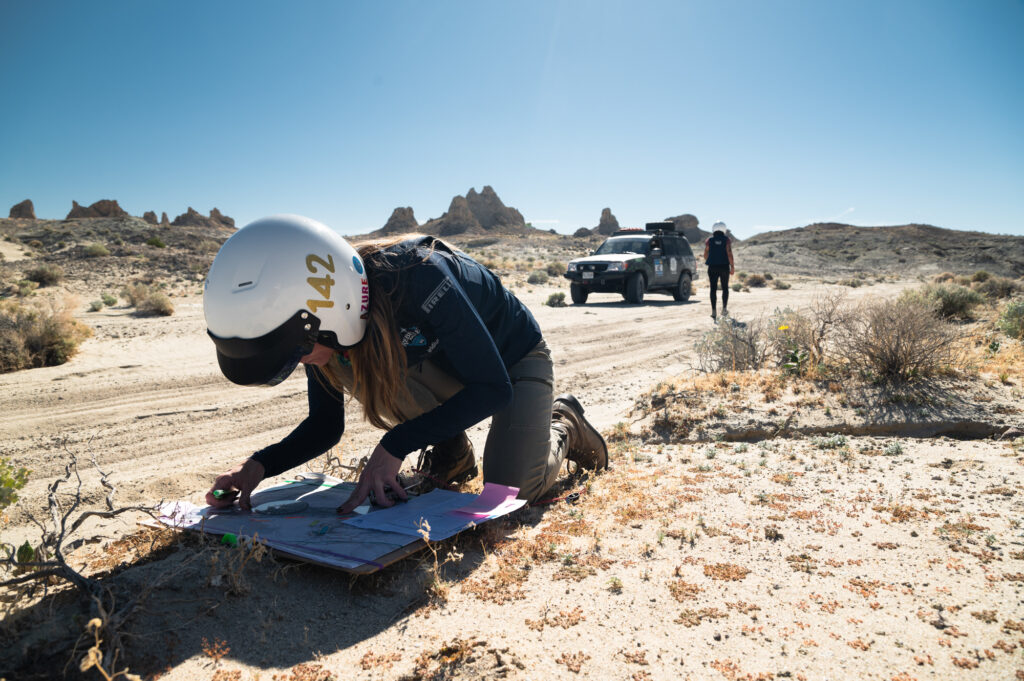 OX: What can you tell us about your preparations?
Eva: Over the course of the year, Azure and I trained remotely and in person. Given that we live on opposite sides of the country, we didn't have the luxury of meeting up every weekend to practice the necessary skills, so we had to get creative! Using online maps, I would select coordinates digitally and send them to Azure to plot on her hometown topo map using the analog tools allowed in the rally. It felt like making a virtual scavenger hunt and ended up being a lot of fun.
Fortunately, Azure and I did have the chance to be in the same place at every Overland Expo, and we used that as an opportunity to train together. After we finished working, we would extend our time in the event locations and head out into the backcountry to practice our driving and navigation together.
Additionally, we attended two Rebelle-produced training classes— one focused on the basics of rally navigation and off-road driving, and the other was about how to drive in the dunes. Both of these classes were chock-full of useful information and so helpful in our preparation for the event.
I'd be remiss to say that our training was a solitary effort. Rather, between the amazing vehicle training staff at Overland Expo and our adventurous friends, we had an incredible wealth of support and learning opportunities. We both feel so fortunate for our awesome community to have our backs throughout the process!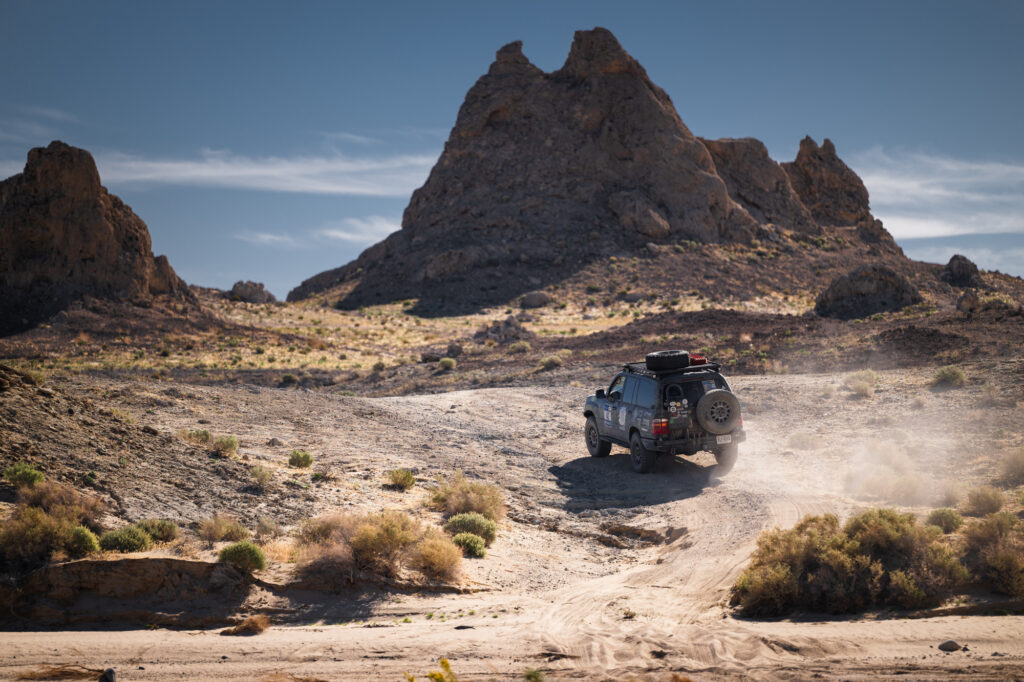 Azure: In addition to what Eva said, I'll add that we consumed a ton of training media online that both the Rebelle and past Rebelles like Tami Jo Benson and Nena Barlow have created to help Rebelles train throughout the year. It was incredibly helpful to see and hear how different folks tackle the navigation side of the Rebelle.
As someone who is numbers-averse, a big part of my training was making sure that basic math and relating numbers to spatial reasoning became as second nature as possible for me. So, between the coordinates Eva sent me and coordinates friends and family selected for me locally, I did my best to plot between 10 and 60 points per week, increasing the number as we got closer to the Rally start. (And this was nothing, given we were often provided with 20+ CPs to plot each day during the Rebelle.)
I also tend to have motion sickness in vehicles, so getting over this was a big part of my training as navigators need to constantly be relating the scenery around them to the map(s) in their lap. I tackled this by working with friends and family locally, who would drive me around to the CPs I had plotted, and I would work on measuring distance, route planning, giving directions, etc., as if we were actually competing.
OX: Both of you have countless miles of two-wheeled adventures under your belt. What parallels between the rally via a 4×4 did you find?
Eva: As the driver for our team, I felt that my off-road riding experience was instrumental in tackling the Rebelle Rally. Understanding different road surfaces and substrates helped me pilot our vehicle safely and make good decisions about where and how to place the vehicle.
I also felt that the arduous nature of long-distance adventure motorcycle travel helped make us stronger competitors. Azure and I are both used to long days, being in the dirt, and sleeping in tents— all of which are part of the challenge of the Rebelle.
Azure: Overland travel (whether by two or four wheels) requires flexibility, creative problem-solving, and the ability to maintain a healthy and balanced perspective about the world around you. Having overlanded by both two and four-wheels, I will say that two-wheeled travels require your head to be on more of a swivel constantly. While a rally format like the Rebelle in a 4×4 varies greatly from overland travel by two wheels (well, the way I like to do it anyway – stopping short at every scenic overlook and bakery or taco stand), the parallels in terms of the mentality that we felt was necessary to maintain for having a successful Rebelle AND successful overland travel, were extremely evident. (The definition of "success" only varies slightly between the two, in reality.) For us, these parallels allowed us to take would-be obstacles in stride and remain focused on the newer (to us) challenges like traditional navigation and picking lines for two sets of tires rather than one.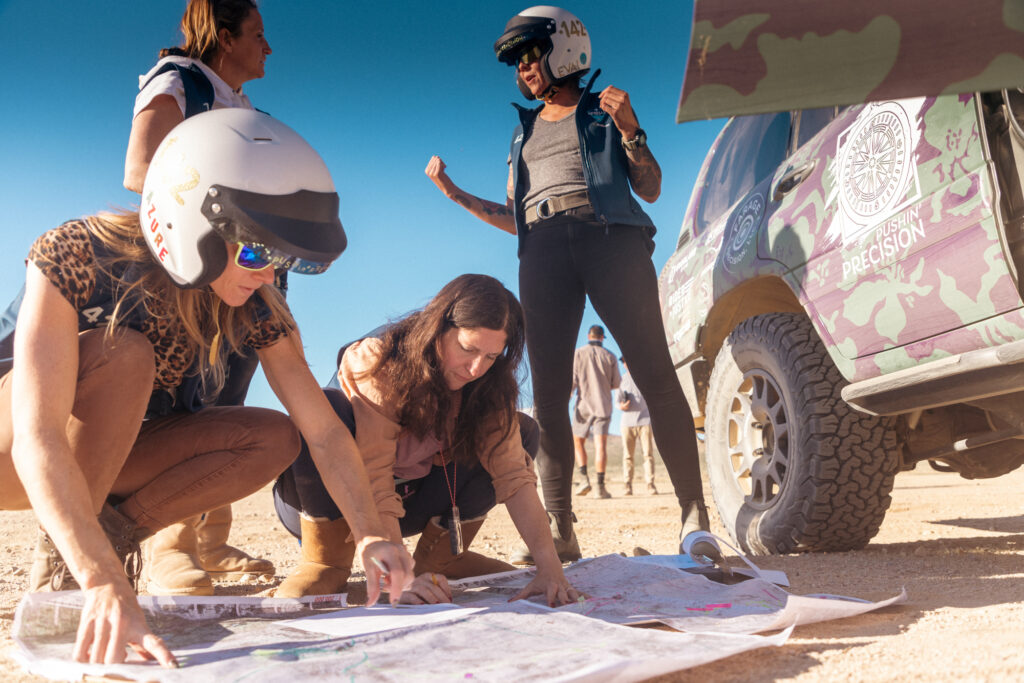 OX: Were there any major or surprising differences from your experience with moto adventures? 
Azure: In addition to the lovely creature comforts inherent with traveling via four wheels, I'm sure Eva has plenty to say about the operational differences. For my part, what struck me was the notion of a car being a cage/barrier. This is something that some motorcyclists talk about derisively, but I've just always appreciated that it's easier for strangers to approach you on a motorcycle, and hence, it's a conduit to cool cultural and interpersonal exchanges, which are the highlight of overland travel, for me. When I'm trying to figure out which direction to go on my motorcycle, I rarely dismount. I'll look at the map on my tankbag or reference Gaia on my phone in front of me. Because compasses do not work in or near vehicles, any time I needed to take a bearing or I needed to get to higher ground to see what mountain features I could identify around us during the Rebelle, I had to exit the vehicle. So, for me, there was almost a disconnect with the Land Cruiser during the Rebelle that I wouldn't normally feel with my motorcycle, which, after a few days on the road, usually feels like an extension of my body.
I solved this disconnect by sleeping in the truck one night when I didn't feel like setting up my tent during a marathon stage, haha. Can't do that during a moto trip.
Eva: The biggest difference I noticed was having to manage the width and weight of the vehicle. Despite understanding terrain as a motorcyclist, managing four wheels and thousands of pounds, rather than two wheels and a few hundred pounds, is a completely different thing. You have to approach obstacles, use speed and momentum, and choose lines of travel in a totally different way.
I will also say that coming from a motorcycle background, where you are at the mercy of the environment with minimal kit, being in the truck added a touch of ease to the experience. Unlike on a motorcycle, we had a fridge full of snacks and beverages, climate control, and lots of space to store extra gear!
I truly feel like this event made me a better driver. Despite having lots of miles under my belt in my own truck, there was something truly special about driving in increasingly challenging environments for an extended period of time. I found that, just as I do with my motorcycles, I developed a special relationship with our Land Cruiser during the Rebelle. I feel such a special bond with the truck, and I can't wait to get her out in the dirt again soon!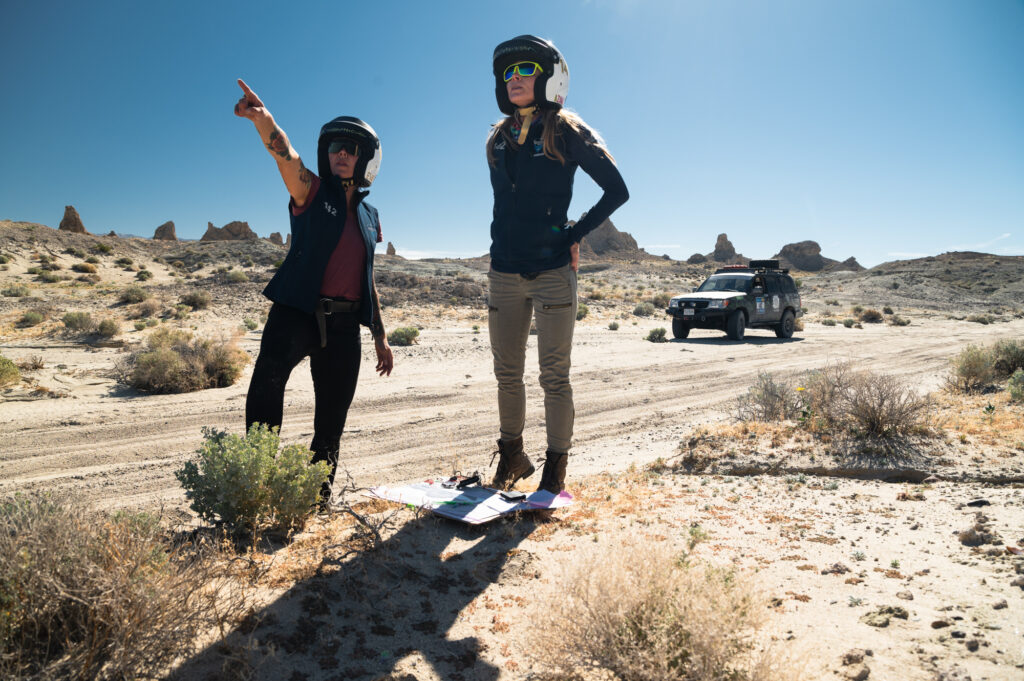 OX: While it's undoubtedly difficult to pick out a single moment, does a certain challenge or other detail stand out as the most memorable part of the Rebelle Rally?
Azure: There were so many incredible moments, but an overarching aspect of the Rebelle that stands out for me is the experience of being fully present in the moment in a way that I'm not sure I have ever been before for such an extensive period of time. As mobile devices are confiscated at the beginning of the Rally, competitors are fully cut off from their families and friends outside of the Rebelle, from work, from the day-to-day tasks and issues and news that we all usually interact with on some level. This, in itself, is an incredibly rare experience. The challenge in front of you, whether it's setting up a tent while the wind is gusting, driving a steep rocky descent, navigating to an invisible checkpoint, or trying to figure out how to communicate with and keep your teammate happy, becomes the central, unitary foci of the moment. And those intense moments, one right after another, make up your days. Given how grateful Eva and I were to be competing in the Rebelle and how well we worked together as a team, these challenges were met with a joy-laced determination at every turn. Of course, there were extremely difficult moments, but never did I wish myself to be elsewhere, and that is a huge testament to the Rebelle experience that Emily Miller and her team have created. And to my wonderful teammate, who has helped me learn and grow and with whom I am so proud to have surmounted spectacular challenges this year.
Eva: Gosh, it would be hard to pick out just one moment because every day is full of incredible experiences. On the personal side of things, the highlight was having Azure as a teammate. Despite the fact that we've worked together at Overland Expo for years, we've never spent this much time together. Through the shared stress of competing, working together in close quarters, collaborating on a shared goal, and spending a significant amount of time developing our communication style, I feel that we truly make an excellent team and that I have a friend for life!
Additionally, driving in the Imperial Dunes was one of the most memorable aspects of the Rebelle Rally. Our truck, a 2001 Toyota Land Cruiser, is far from being the ultimate dune-driving vehicle. It is heavy with relatively narrow tires, exactly the opposite of what you want in deep sand! But being able to successfully drive that truck through technical and dangerous terrain without getting seriously stranded (well, we did get our Maxtrax out once, but made quick work of getting unstuck!) felt like an amazing accomplishment. I can't wait to get that truck back in the dunes and keep building on what I learned at the Rebelle!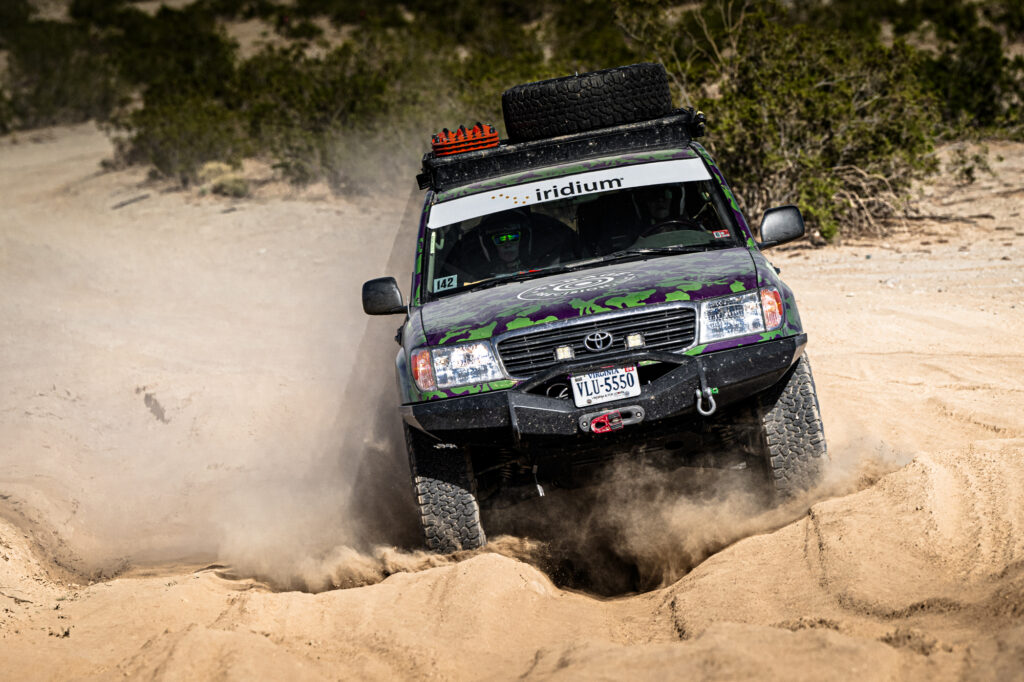 OX: Without a doubt, this was an amazing adventure for both of you! Thanks for sharing the experience with us. Hopefully, we'll see some similar adventures from this dynamic duo in the future.