The most popular rooftops tents on the market tend to have one thing in common… everything. That's because the design of your typical rooftop tent hasn't changed in the over 70 years since they were introduced.
Meet the Rev Tent from C6 Outdoor
C6 Outdoor, creators of the Rev Tent sought to change that, developing a tent that can be used on your rooftop, in the bed of a truck, or as a ground tent – allowing you the flexibility to choose the best place to setup for your tent when you're out exploring.
If you're near a beautiful canyon or mountain lake, you might want to camp on the roof of your rig for maximum view. If it is windy or you're setting up for multiple days and taking your rig out to explore the area around you, you can choose to deploy the Rev Tent as a ground tent. You can even use the Rev Tent as a truck bed tent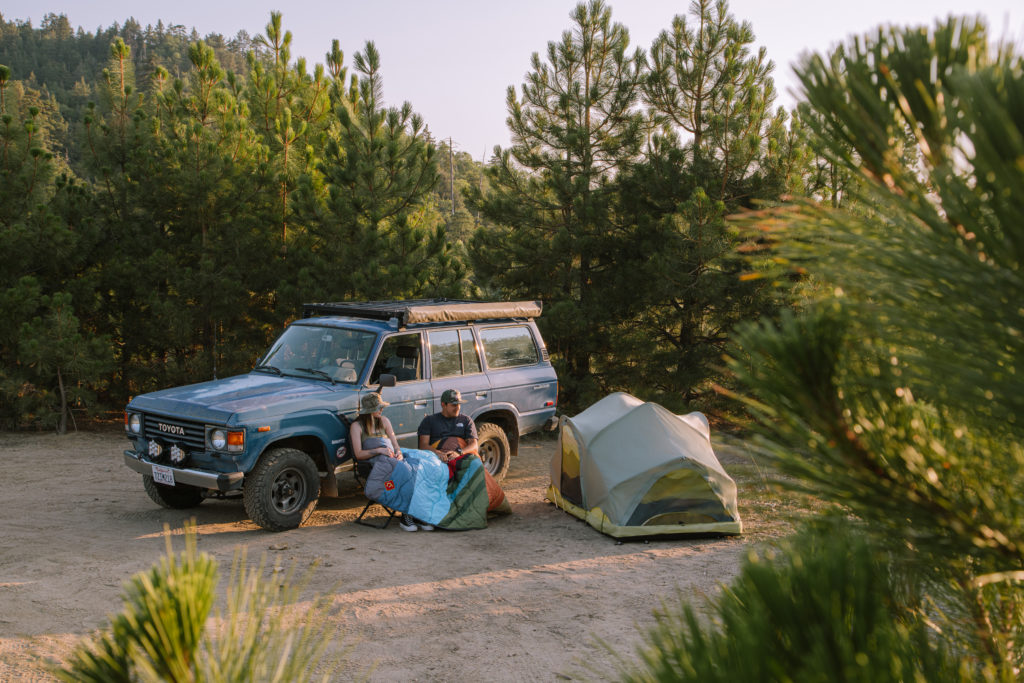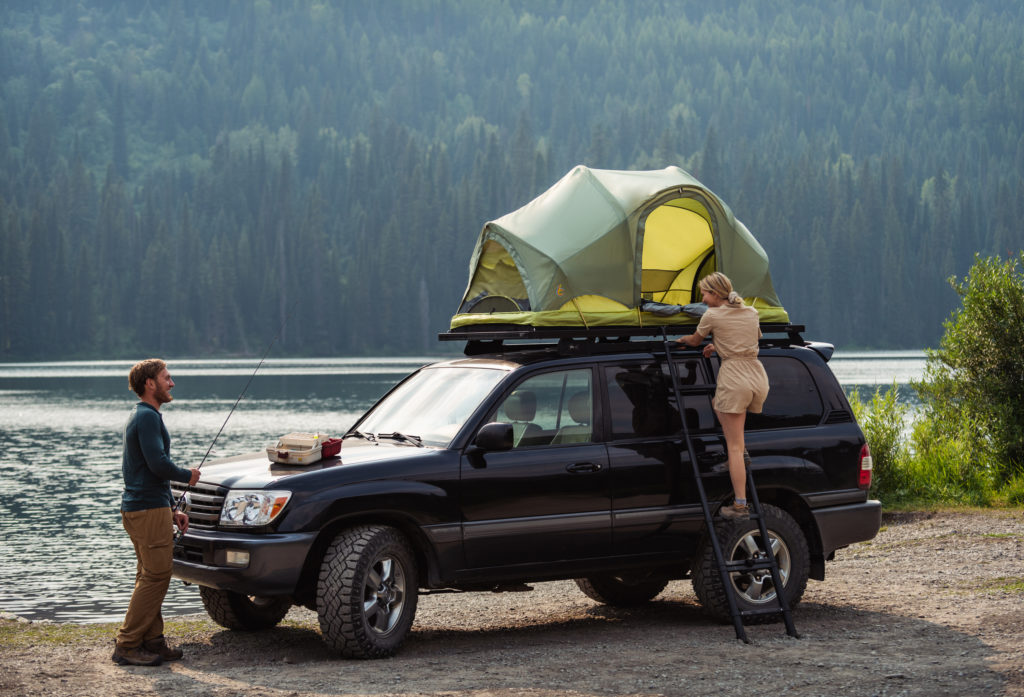 Rev Tent Exterior
Rev Tent is a true four-season tent with a fully protective waterproof fly, dual layer wind-resistant walls, and a comfortable sleeping mattress to protect you from cold coming from the ground. The entries into the Rev Tent are extra tall and angled, meaning you don't have to get down on all fours to get into the tent. All four windows can be opened floor to ceiling to maximize your view of your surroundings.
Rev Tent Interior
It appears that the tent is the star of the show with the Rev Tent instead of the focus on the outer shell or the components. The Rev Tent is the first ground tent with a real mattress – not an air mattress – that hits the trifecta of portability, strength, and affordability.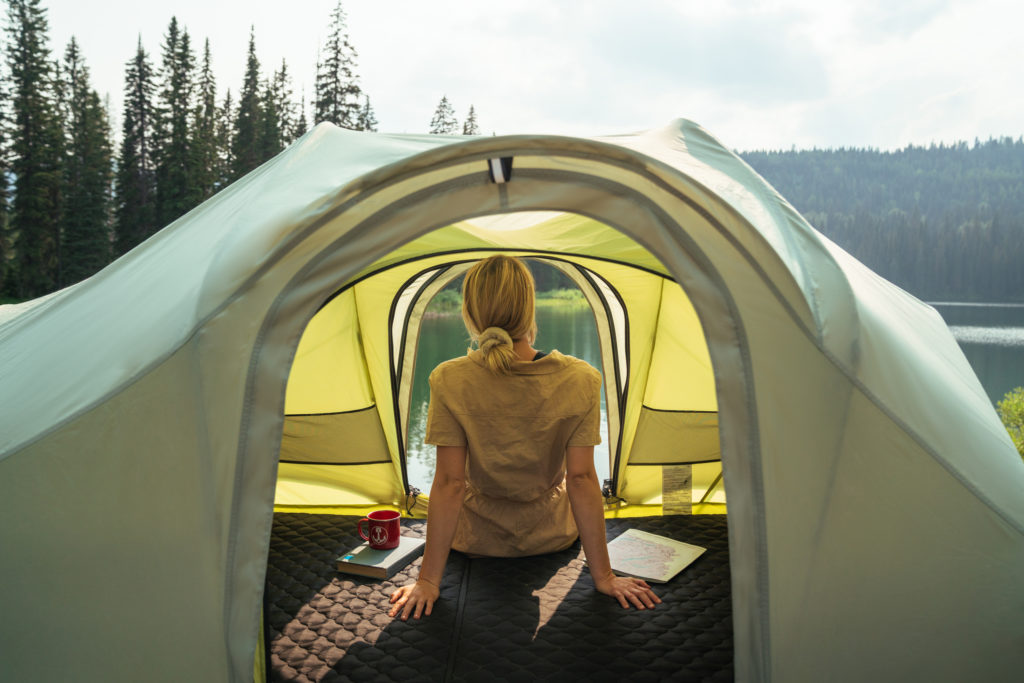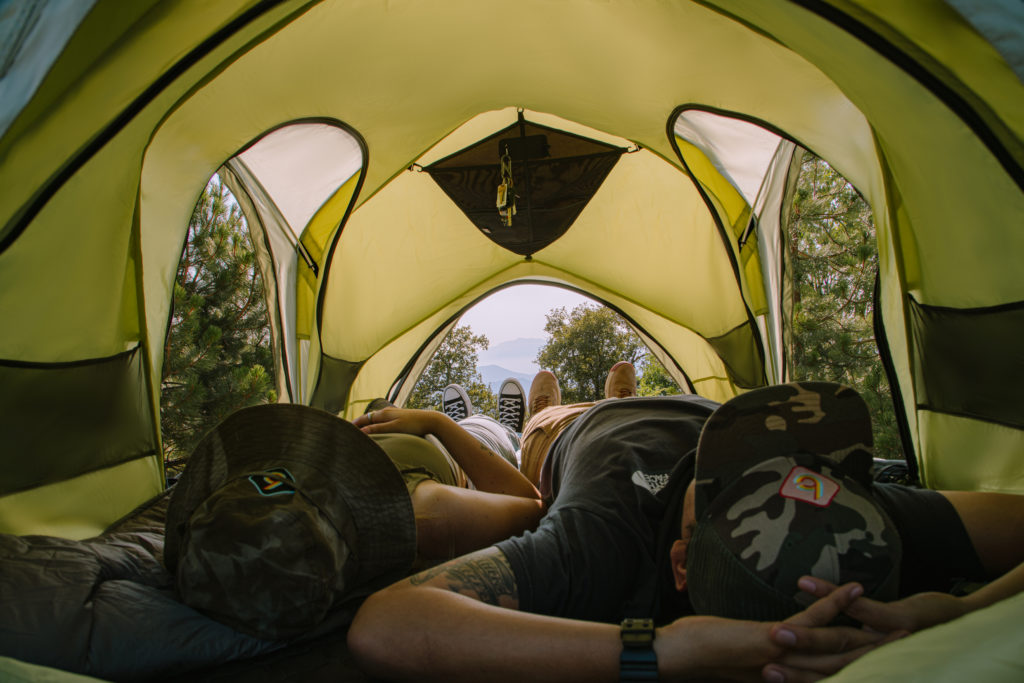 Because the Rev Tent system is modular, you don't have to carry what you don't need. At its heaviest roof top use configuration – the tent, ladder and platform – weigh around 85-lbs. (a third the weight of similar sized hard shell RTTs). Additionally, because it can be moved on and off a vehicle one piece at a time, any solo person can easily carry the components on and off the vehicle.
Rev Tent Features:
• A comfortable tri-layer 4" foam mattress w/ puffy quilted topper
• 4 doors/windows with zippered screens for views and superior ventilation
• Weighs only 25 lbs / 11.5 kgs. 1 person easy lift on and off vehicles and in and out of garages
• Set up time 3-5 minutes – Just unzip, flip open, and assemble 6 poles
• True 4 season – Dual layer with fully waterproof coated 150d outer fly
• 4 built inside pockets for gear, water bottles, keys, etc
• Zippered cable port for solar and charging cables
• Maximum headroom at 3'2" / 96.5cm tall
• Anodized 12mm 7001 aluminum tent poles
• Zippered storage case – Entire tent folds into the weatherproof 400D nylon outer shell for transport
• 6 interior hooks for organizing and light hanging options
• Includes reflective guylines and rugged all-steel tent stakes for ground-based camping
• The Rev Tent is Patent pending
The Rev Tent is available now from C6 Outdoor and retails for $799 for the ground tent configuration up to $1499 for the rooftop tent configuration.