Quick Take: Over the last couple of years, I've ridden over 10,000 miles on several sets of Bridgestone Battlax Adventurecross AX41s. Needless to say, they've become my go-to tire for adventure motorcycling. From Baja to the Pacific Northwest and through every state in the Western US, they've always had my back in the backcountry and on the long stretches of pavement in between. What the Battlax lacks in longevity, it more than makes up for in performance— both on-road and, most importantly, off.
When Bridgestone released the AX41 in 2019, they rolled out a new tread design and stronger compound to optimize the tire's performance over the previous generation. The proprietary tread pattern design, with large blocks that span the breadth of the tire profile, makes for an excellent purchase in loose conditions and gives ample surface area for on-road traction. The stronger compound helps preserve your knobbies on the pavement, so you can put them to good use in the dirt.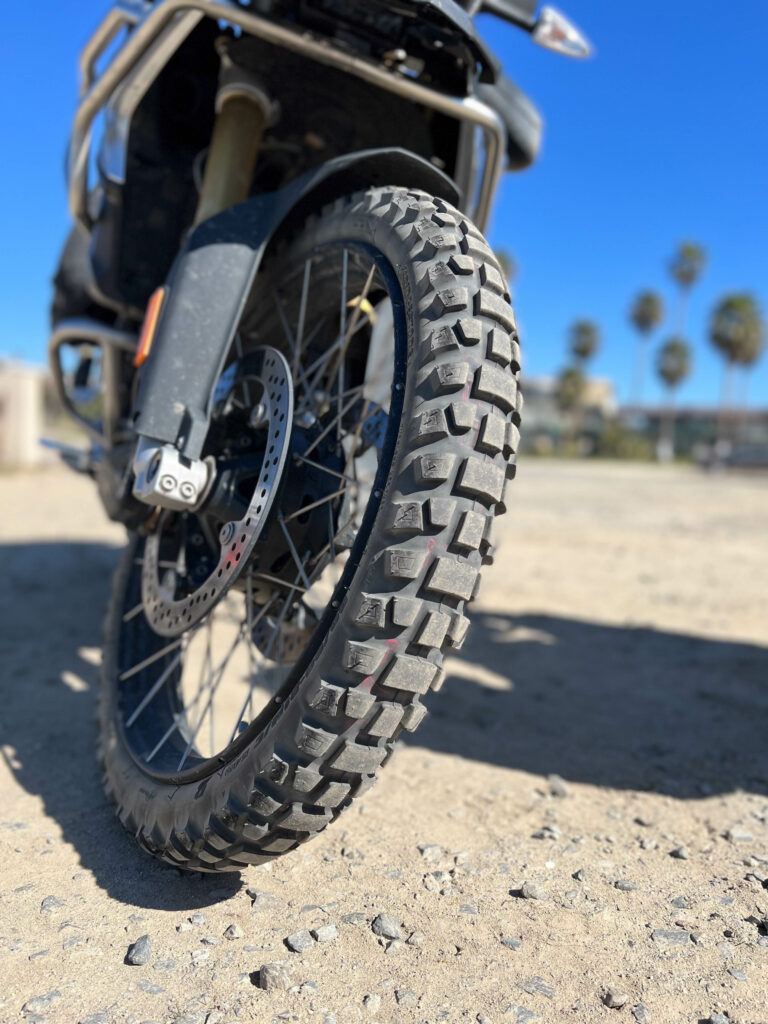 On-Road Performance
The Bridgestone Battlax Adventurecross AX41 is a thoroughbred adventure motorcycle tire. By the very nature of its 40/60 stature (on-road/off-road), it wants to get dirty as much as possible but doesn't turn up its nose when tarmac touring is part of the itinerary. 
Heading out on a Baja trip with a fresh set of AX41s wrapped around the rims of my F850GS, I had visions of pulling out of my driveway in Arizona and setting straight off on dirt. As adventure riders, we like to imagine ourselves avoiding pavement at all costs. But the beauty of these machines is that they excel on the blacktop as well. Making my way towards the Tecate border crossing, some 500 miles of tarmac from home, the AX41 delivers confidence galore. It has a more-than-sufficient contact patch, provides plenty of stability at high speeds, and the curved block profile allows for traction and road feel all the way through your turns.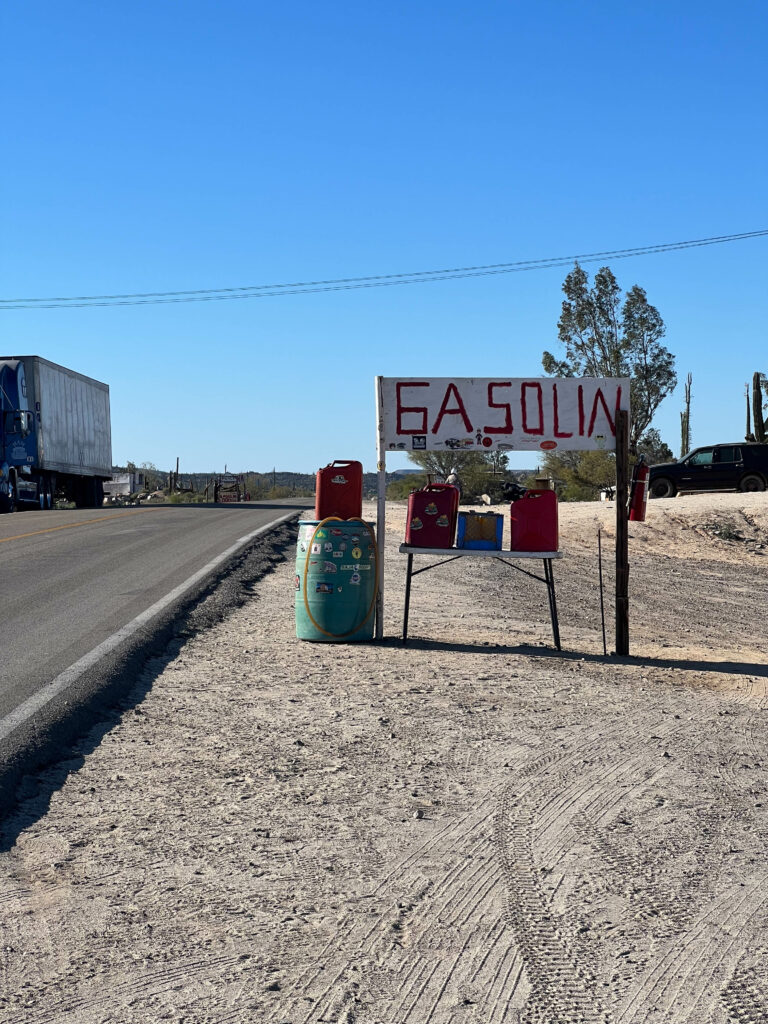 For a tire that has a tread pattern so apparently dirt-orientated as the AX41, it handles impressively well on dry pavement and easily keeps pace with a fully-laden ADV bike in most all situations. Do keep in mind that the Battleax gets a little squirrely in wet conditions. Despite the redesign, you'll have to rein in your speed a bit when the road surface is wet.
Off-Road Prowess
Baja has a way of serving up some of everything, from pavement in varying states of disrepair to every manner of off-road you can imagine. The Battlax AX41 handles all of it with ease. Turning off the pavement south of Ensenada, I headed towards Coyote Cal's for some dinner, a margarita or three, and a place to pitch a tent.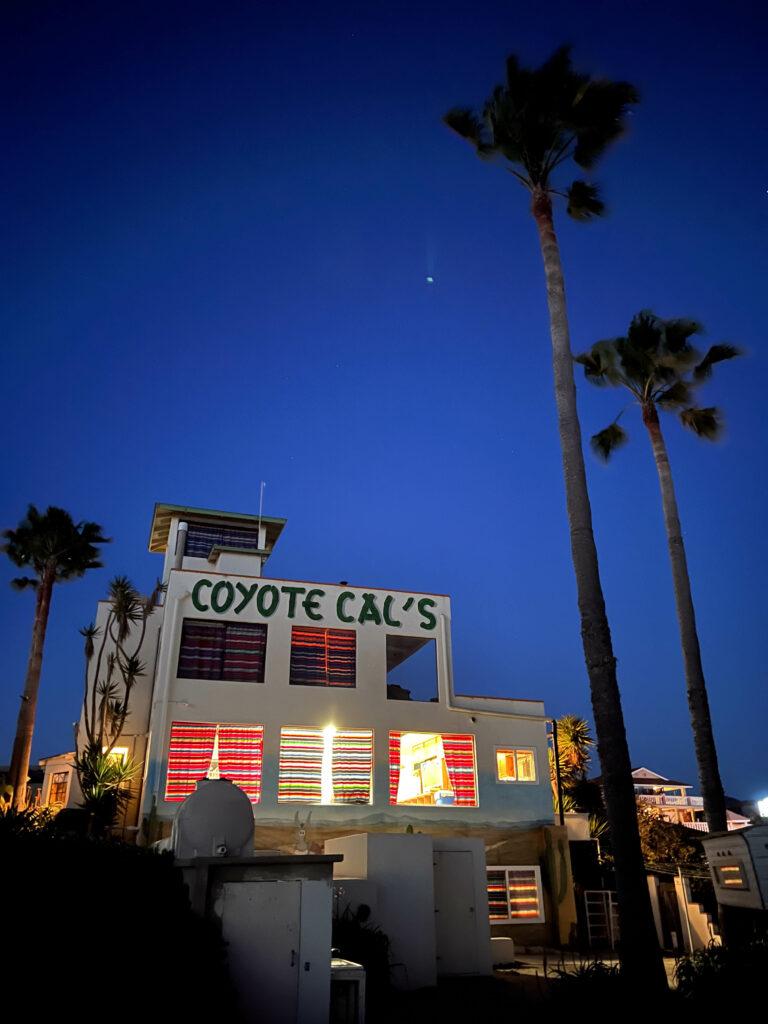 In the days that followed, the AX41s hit fast gravel, sand, rocks, rocky sand, and everything in between (did I mention sand?). The only common riding condition that I can't speak to is mud. Being the desert-dweller that I am, I don't come across much of it, and when I do, I spend more time hoping and praying than actually riding.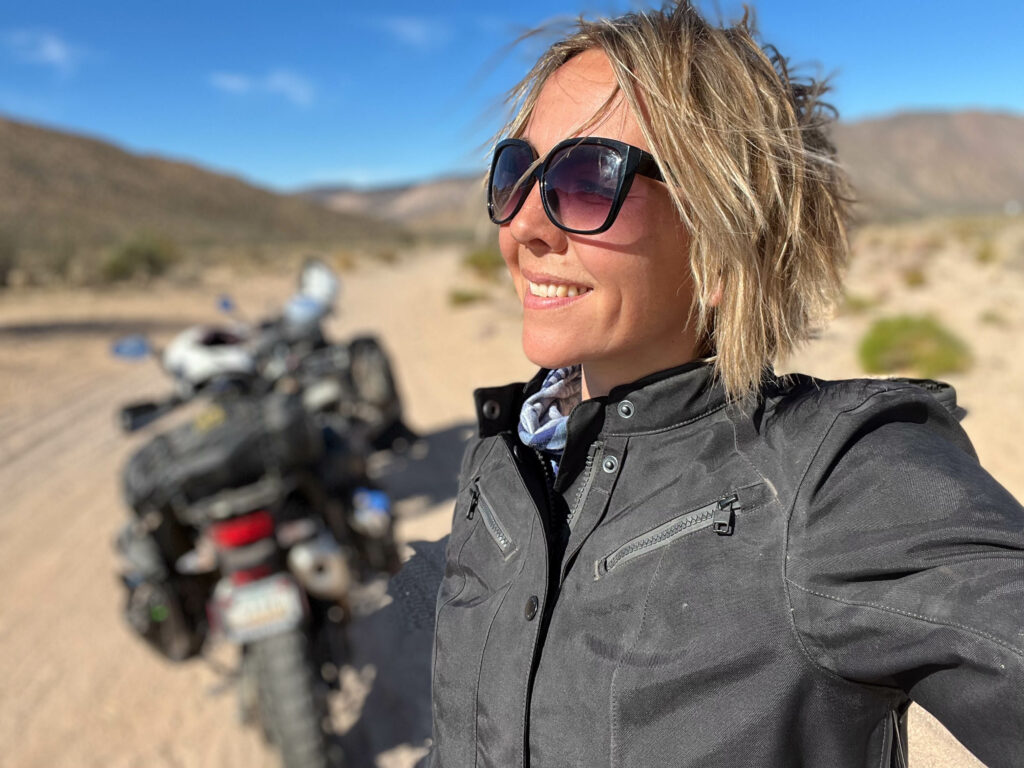 On Baja's hard-packed gravel, this tire makes you want to twist the throttle a little harder. The rubber compound strikes a fantastic balance between sticky and strong. When the dirt is easy, you'll find yourself pushing speed with ease and confidence— so much so that you'll want to make sure you have the skills to scrub it down when something unexpected happens.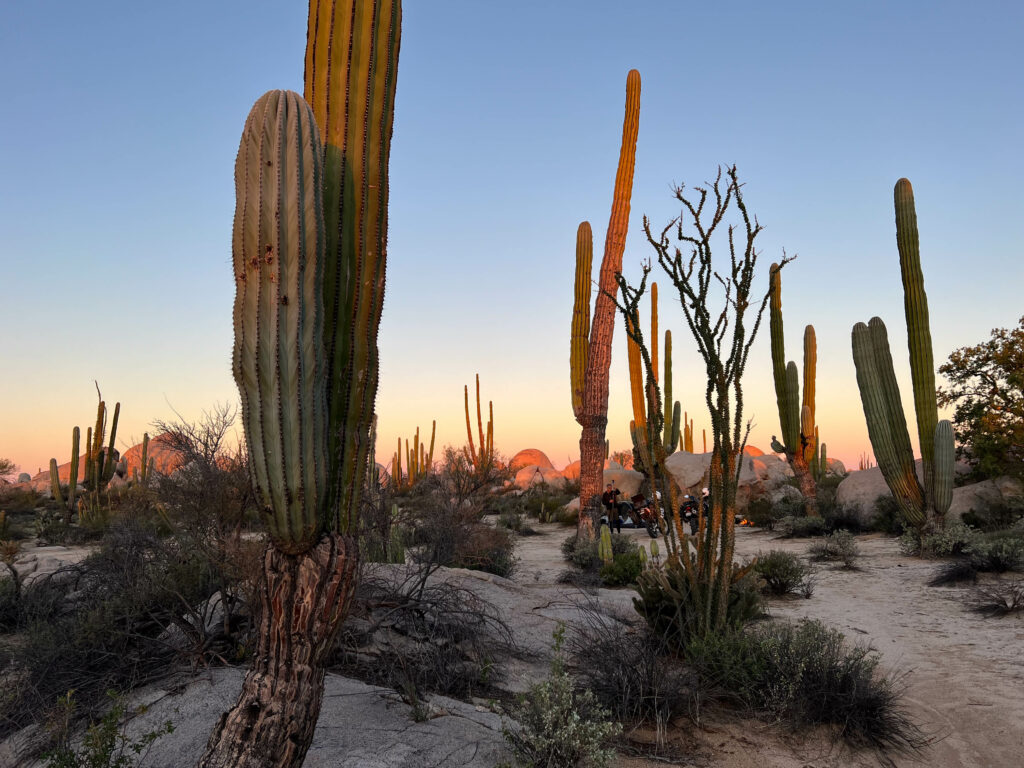 On the mixed gravel road to Mission San Borja, with its share of washes and loose rocks, or the sandy road into Bahía Asunción (did I mention sand?), the Bridgestones never let me down. After the stunning, cactus-encrusted route through Valle de los Cirios, I pulled into Cataviña for gas from a 50-gallon drum and picked up a nail in my rear tire, as well. It was an easy fix, and I ran that plug, along with a couple of others, until retiring that tire right around the 4,000-mile mark.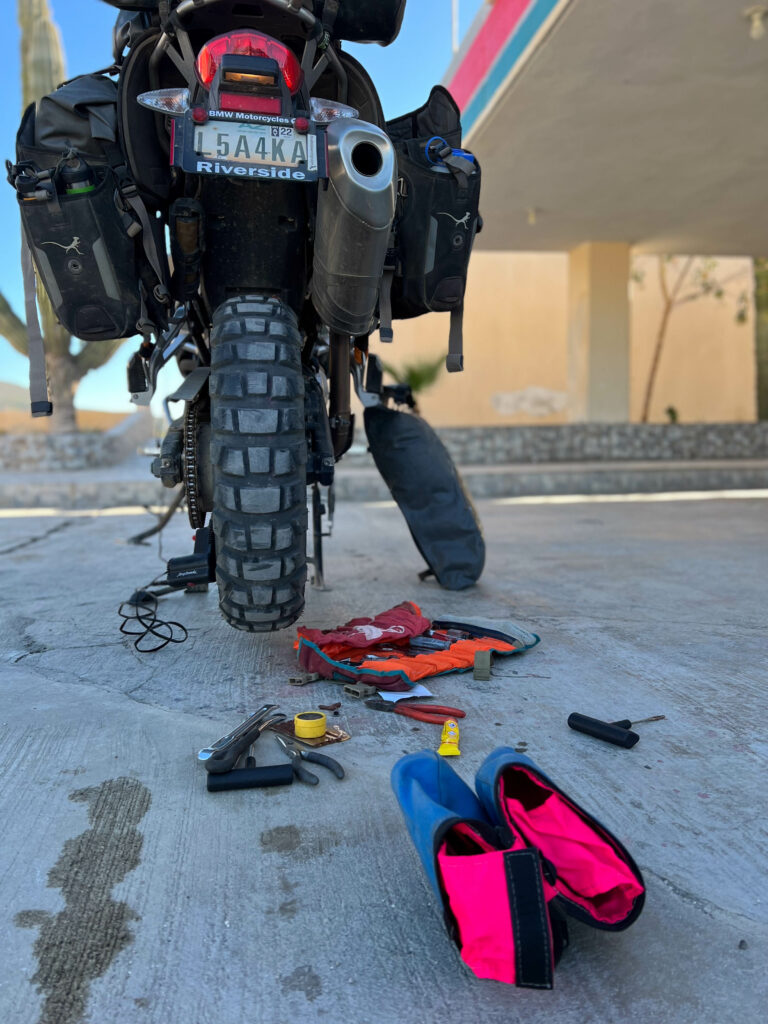 Longevity and Considerations
One of the main downfalls of the Bridgestone Battlax Adventurecross AX41s is that they won't take gold in an ADV longevity competition. Once you've put 3,500 miles of mixed adventure riding on them, you need to start thinking about swapping them for a fresh set. The front lasts longer, 5,000 miles or so, and I've found that you can factor three rear tires for every two fronts that you swap out.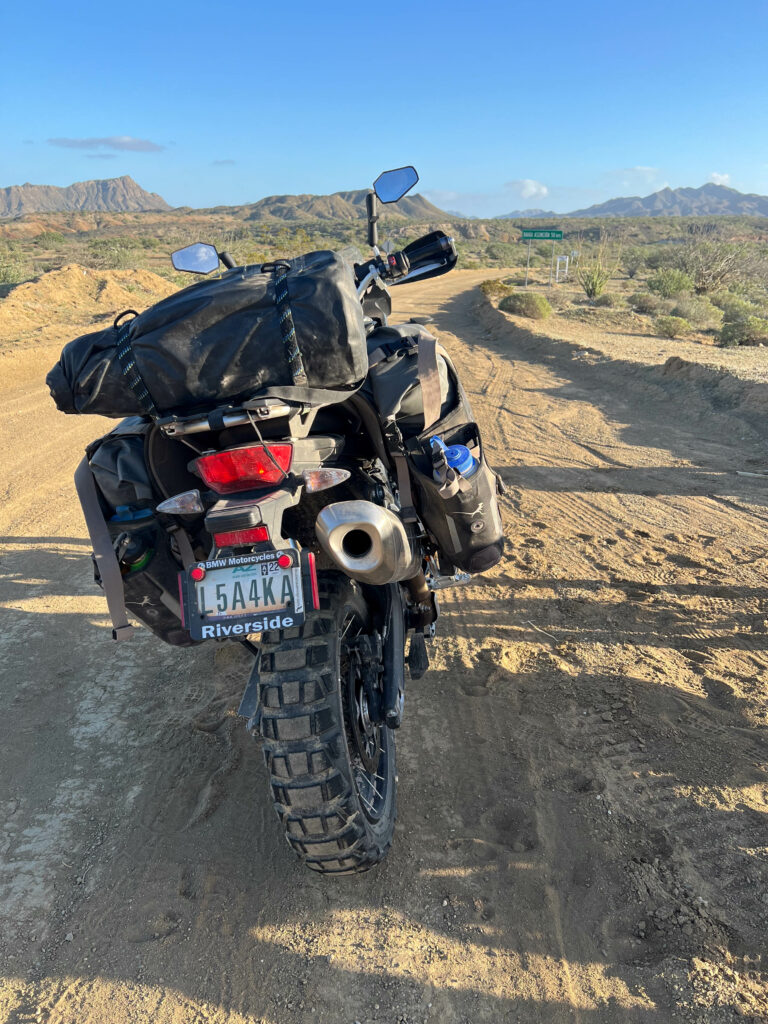 The truth of the matter is that if a tire is truly great off-road and decent on the pavement, they tend to burn up faster than you'd like. If you're the sort of rider that doesn't mind running something less knobby in tougher terrain, this might not be the tire for you. But if you're like me and you like to stack the odds in your favor, I can't say enough good things about the AX41.
Of course, Baja is the proving ground for all things off-road, but the AX41 has become my go-to tire for a reason, and I trust it for every adventure. I've run them on my BMW, on the Yamaha Tenere 700 for the 2022 Ultimate Overland Motorcycle Build, and I've got a set waiting in the wings, ready to be mounted on whatever bike stumbles into my stable next.
---
What to Know:
High-performing adventure tire, both on- and off-road
Excellent off-road traction from an enhanced pattern design, rubber compound, and high cross-sectional area
Tread blocks resist block deformation from step wear and during hard braking for improved on-road performance
4000-5000 miles max longevity
Higher priced adventure tire
MSRP: $109.38 – $231.49