Overland Expo West 2023 is just around the corner! In less than a month, thousands of overlanders will gather in Flagstaff, Arizona, to get outfitted, inspired, and educated. Over the course of three days, attendees can learn from some of the best instructors around, test their skills on the driving courses, check out countless adventure-ready rigs, and meet overlanders from around the world.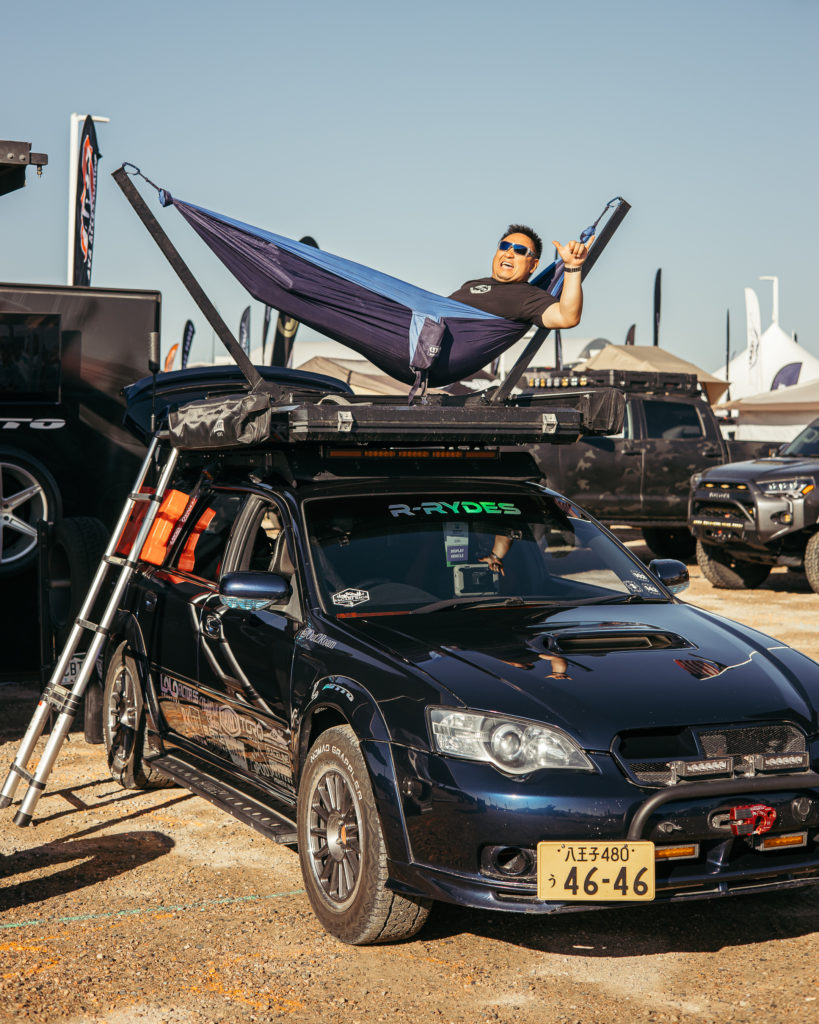 Plus, amongst the 400+ exhibitors, you'll find some great deals on the best gear that will help you get outfitted for your next overland adventure. From the smallest camp accessory to recovery gear and rooftop tent, the show specials for Overland Expo West are not to be missed!
Check out the list below for a preview of some of the exclusive discounts and promotions you can expect at Overland Expo West 2023!
| | |
| --- | --- |
| Adventure Tool Company | Nearly all ATC gear is 15% to 20% off regular pricing. |
| Antigravity Lithium Batteries | Offering 25% off our deep cycle models as well as 15% off all other battery models. This discount is also being extended on our Microstarts jump starters and our Portable power and solar solutions. |
| Barebones | 30% Off all products. Plus, a free portable fire pit and storage bag with each purchase. |
| Bean Trailer | Drew Hansen from Playing with Sticks is presenting a workshop and hosting a meetup in the Bean Trailer booth on Saturday at 2:00pm |
| BundutecUSA | 10% off ALL BunduTec Roof Top Tents & Awnings |
| EGR, Inc. | EGR RollTrac 10% OFF |
| ExtremeMist Personal Cooling Systems | Only during Overland Expo, enjoy a 10% discount on the best mist you can enjoy outdoors! ExtremeMist creates unique mist cooling products (capable of cooling the air up to 30°) for the outdoorsman, like the GOMIST Mist & Drink Bottle Cap, the 2-n-1 Misting & Drinking Hydration Backpack, the Portable Misting System 4 Nozzle Kit or Pro Kit, and the 3-n-1 Portable Misting Fan with Solar Panel Charger. |
| FIRMAN Power Equipment | FIRMAN is offering 30% off on all portable generators and generator accessories. FIRMAN is offering our Zero E Battery Storage Systems (Solar Generator) at $1,099.99, $800 off the regular price of $1,899.99. |
| Ironman 4×4 | 20% off all rooftop tents. 270-degree awnings starting at $399 |
| Jersey Dog Co | Save up to 10% off retail |
| KC HiLiTES | Stop by the KC HiLiTES booth for discounted show specials on all lighting products, KC swag & accessories! |
| Kickass Products | All Products at our booth are discounted for the show. We have a Special %15 off coupon code (Flagstaff23) also on our website just for the show attendees. We will also be doing a Huge giveaway at our booth #E21. |
| Method Race Wheels | Method Race Wheels designs, develops, and distributes high-performance wheels and accessories for race and street applications. Their commitment to quality is reflected in every product they offer, as they hold themselves to the highest standards of performance and constantly redefine what is possible through rigorous engineering, testing, and data collection. |
| NACHO Offroad Technology | NACHO is going to offer 20% off NACHO product that is at the show. Offroad Lights, Mounts, and Accessories |
| onX Offroad | onX Offroad is offering a 20% off discount on new Premium and Elite memberships. Accounts are valid for one year after activation and have coverage across the entire U.S. + Baja. |
| Opinel USA | Enjoy 20% off everything Opinel all weekend long! |
| Red Oxx MFG | Special offer for free shipping on US orders from May 18 – June 1st with promo code OverlandExpo |
| REIKA Wheels | We will be offering a show discount of 20% off the entire purchase for the days that the show is running, May 19 – 21, 2023. Use coupon code WEST2023 on our website to receive your discount. |
| Rubicon Dog Company | 40% off MSRP and free shipping for the Rubicon Dog car seat travel system pre-orders. |
| ShockStrap Tie Downs | save up to 10% off retail |
| SPACE Trailers | SPACE Trailers is offering Overland West attendees a $750 discount off of their trailer purchase! Stop by booth #E19 to learn more! |
| The Perfect Bungee | save up to 10% off retail |
| Tire Table | Up to 20% off tables and accessories |
| Trails Offroad | 25% off All-Access Membership – Save $10 when you use code OXWEST2023. Valid for website sign-ups only, not valid for in-app purchases. |
| Wagan Tech | Products up to 75% off – with special show-only pricing on all items |
| Yankum Ropes | We are offering 10% off all of our gear for the Overland Expo West. |