Rooftop tents are an ingenious space-saving and efficient design, but not everyone loves ladders, especially at night in the dark when nature calls. Aussie trailer maker Hardkorr has some ideas around that with their Xplorer Adventure trailer kitted with a rooftop tent. The solution? Take the stairs.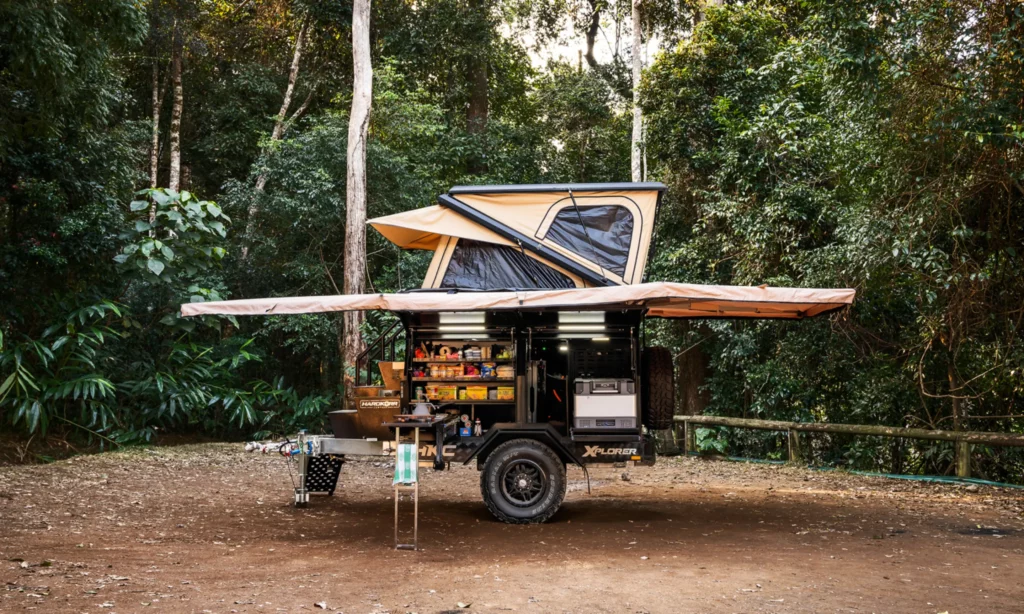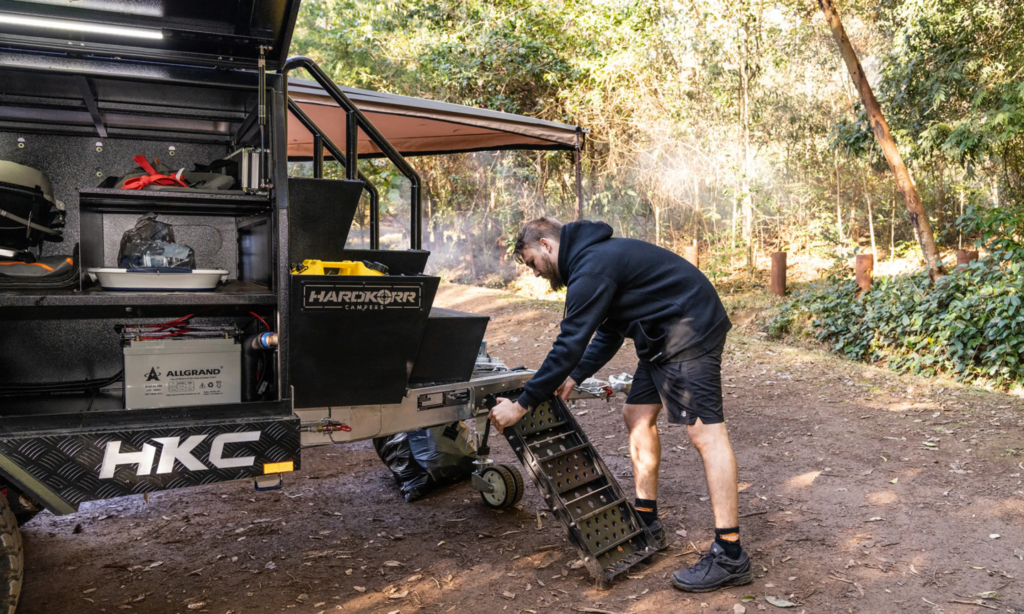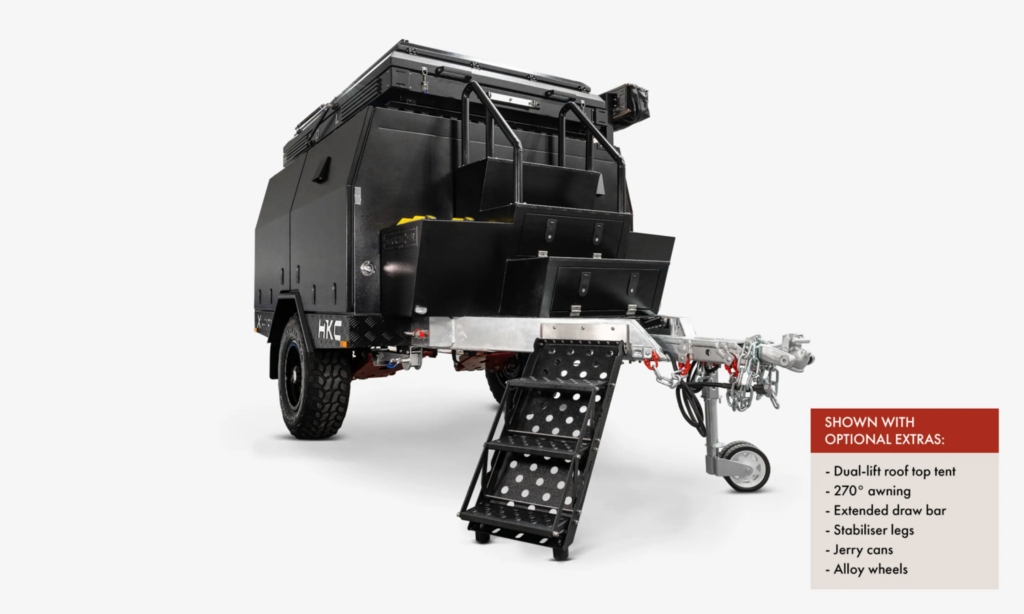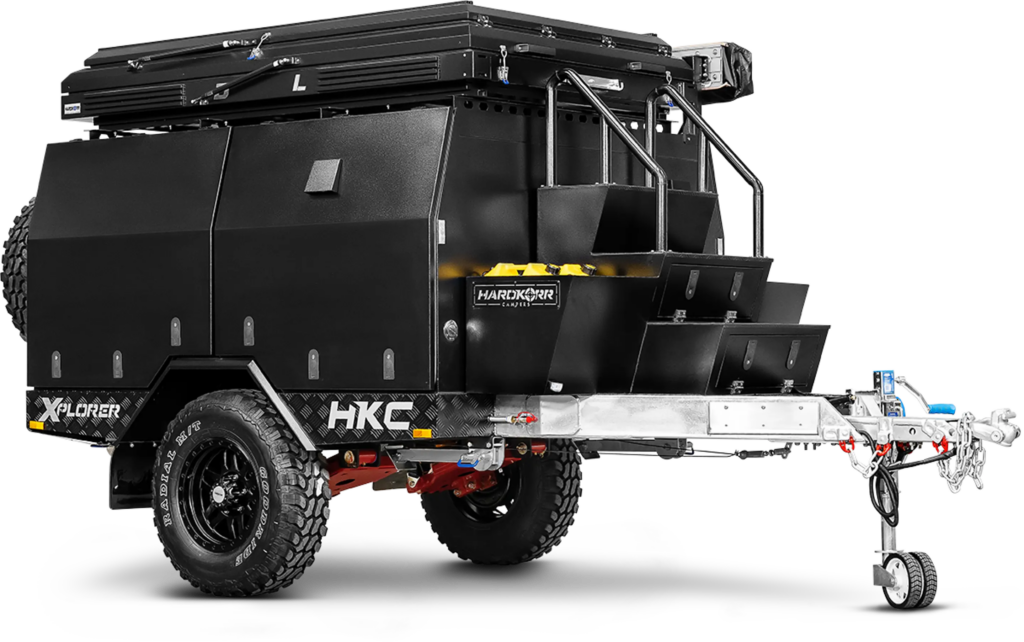 The $14,000 (USD) base trailer is essentially a rolling off-road towable Swiss-army knife-like workstation with copious storage options, a slide-out kitchen, and room for a lot of stuff – but not people.
Level up to the "Adventure" trim (about $24,000 USD) for the camping version, and the innovation begins to shine through. A roomy rooftop tent and large pole-less wrap-around awning get added to the top section, and the trailer's front section is built to essentially provide a stairway (with handrails!) to the tent, with a small three-step section that attaches to the trailer frame completing the stairs.
Hardkorr offers copious options for the trailer and also says it can be used as a work rig when you're not taking it out for fun. They offer the trailer in versions ranging from a DIY stripped shell to a "Tradie" work build to the Adventure version. They also offer a full-on Overlander trailer they claim sleeps six but retains the short form factor of their overall design.
The Adventure trailer seen here is just under 13 feet long and built for off-road adventures with high ground clearance, independent suspension, dirt-worthy tires, and a long options list. And it's made in Australia, where they've been overlanding and making dual-purpose trailers forever, so chances are it can hold up to your big adventures as well.