Sitting around a campfire high on a desert plateau, looking out upon the vast horizon while sipping a cold beer is truly one of the greatest joys of overlanding. And with a 12-Volt fridge keeping your six-pack of brewski's cold in the back of your rig, you figured you were pretty cool. Well, as with most other things, Snow Peak has decided to one-up you in the chilled beverage game.
Introducing the Shimo Barrel 160-oz. vacuum insulated beverage container. Snow Peak is legendary for manufacturing some of the most beautiful and well-crafted camping gear on the market. From tents to tables, and coffee mugs, the company spares no expense at getting it right. As such, a finer vacuum insulated 1.25-gallon beverage container is unlikely to be found.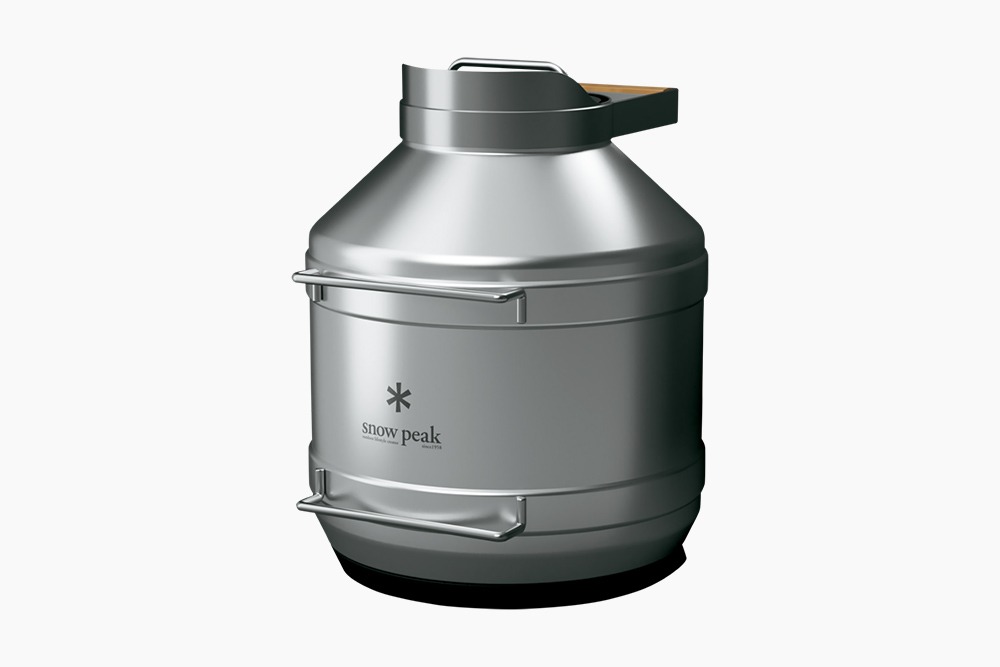 While you could certainly put substances like water or wine in the Shimo Barrel, it was designed primarily with beer in mind. With a wide mouth, sturdy handles, and even a trick foot to help keep the mammoth vessel stable while you pour out the perfect pint of cerveza, Snow Peak has thought of everything.
No release date or price has been announced for the Shimo Barrel in the US other than saying it will be part of the 2022 collection. Hopefully, it arrives in time for summer so I can head down to Bewilder to get one topped off with ESB before I hit the trail!