If you're going to head out on an overlanding adventure, you might as well be comfortable – and capable. That seems to be the idea behind the 2023 Grand Wagoneer Overland Concept, a $110,000 custom glamor wagon that's equal parts off-roader and 5-star hotel.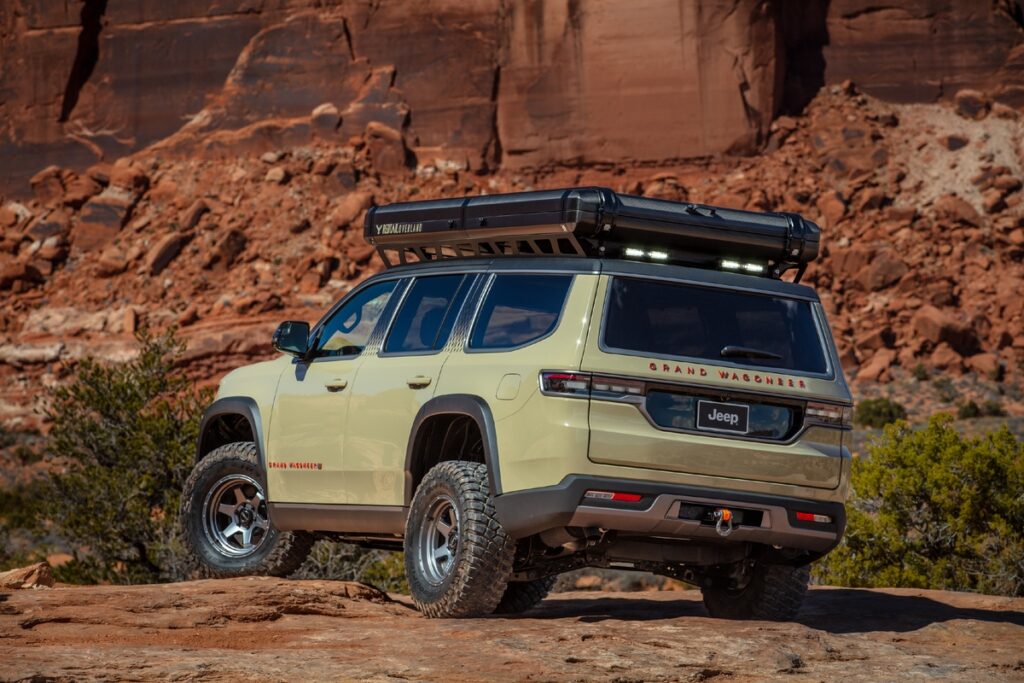 Built by Jeep/Stellantis as part of their 2023 Easter Jeep Safari show-and-tell, the Grand Wagoneer Overland Concept is dripping in goodies from tip to tail. Under the hood, the all-new 3.0-liter Hurricane Twin Turbo 510 engine delivers (surprise) 510 horsepower and 500 lb.-ft. of torque. It is mated to a reskinned chassis wearing 35-inch tires wrapped on custom 18-inch wheels that raise things 1.5 inches over stock for a bit more off-road clearance.
While Grand Wagoneers tend to coddle drivers and passengers in leather-wrapped everything, the Wagoneer Custom slots some natty plaid seat inserts into the tan leather upholstery for a nice nod to Wagoneers of old. The back seats have all been jettisoned, making the Custom essentially a two-person transport with room for fur babies aplenty, bikes, and more gear if need be.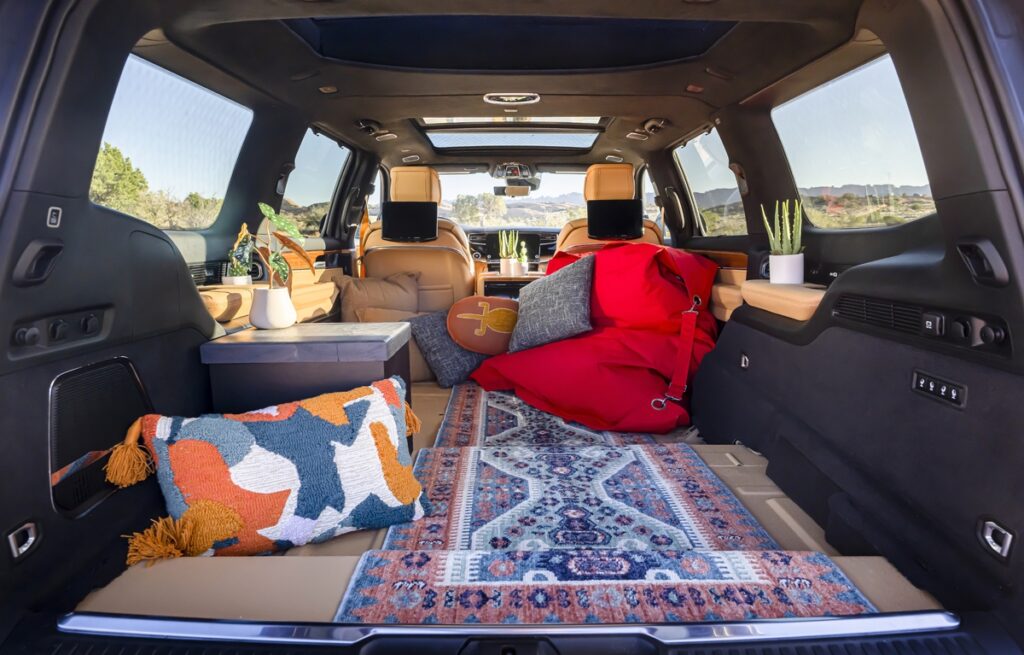 The rear quarters have been essentially reworked as a truck bed, complete with bedliner. Climb in from a muddy excursion, and there's room to change into something clean and comfortable. Once gear is stowed, there are blankets, beanbag chairs, pillows, throw rugs, and more for some R & R after a rough day of navigating sunlit slot canyons.
Sleep in the back? Forget about it. Instead, open the weatherproofed portal where the rear sunroof used to be and push open the custom carbon-fiber RedTail Overland Skyloft rooftop tent, which literally takes 15 seconds to set up and unfolds into a hard-sided triangular wedge with a large solar panel array, wide six-foot long bed, twin windows, LED lighting, rooftop fan, and lots of headroom.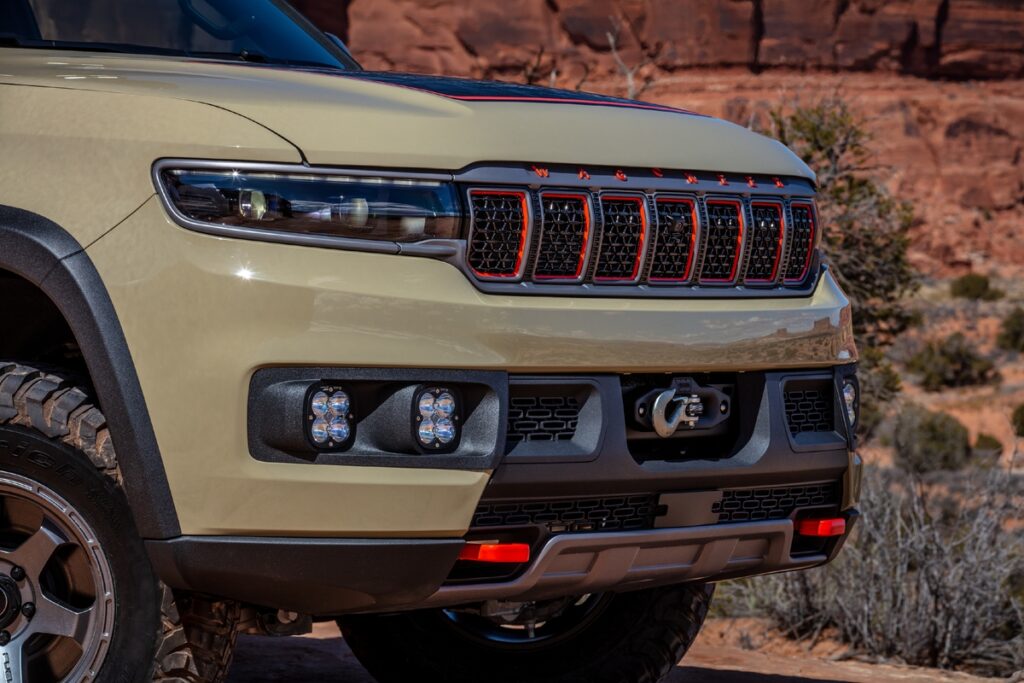 The Jeep's exterior got a bit of love as well, with fender flares, a green and gunmetal paint scheme, a topo map of Moab on the hood, a quartet of laser-powered aux lights up front, and a Warn winch tucked into the grille. Orange highlights on the Custom are a nod to the hi-viz stuff overlanders like to use, according to Jeep. Sorry, the Grand Wagoneer Overland Concept is just that – a concept custom – and will not be an option package going forward. But for less than six figures, you could probably put together something fairly similar.