Honda makes some serious off-road adventure bikes, including the world-rounding Africa Twin and the can't-kill-it XR650L dual sport, but if you want to head off-road at your next locale but can't carry one of Big Red's big bikes with you, the recently reskinned Trail 125 may be the perfect choice for buzzing around the campsite or even covering commuting duties back home. It's back for 2023 with a revised motor, a forest green color scheme, and a $3,999 price tag.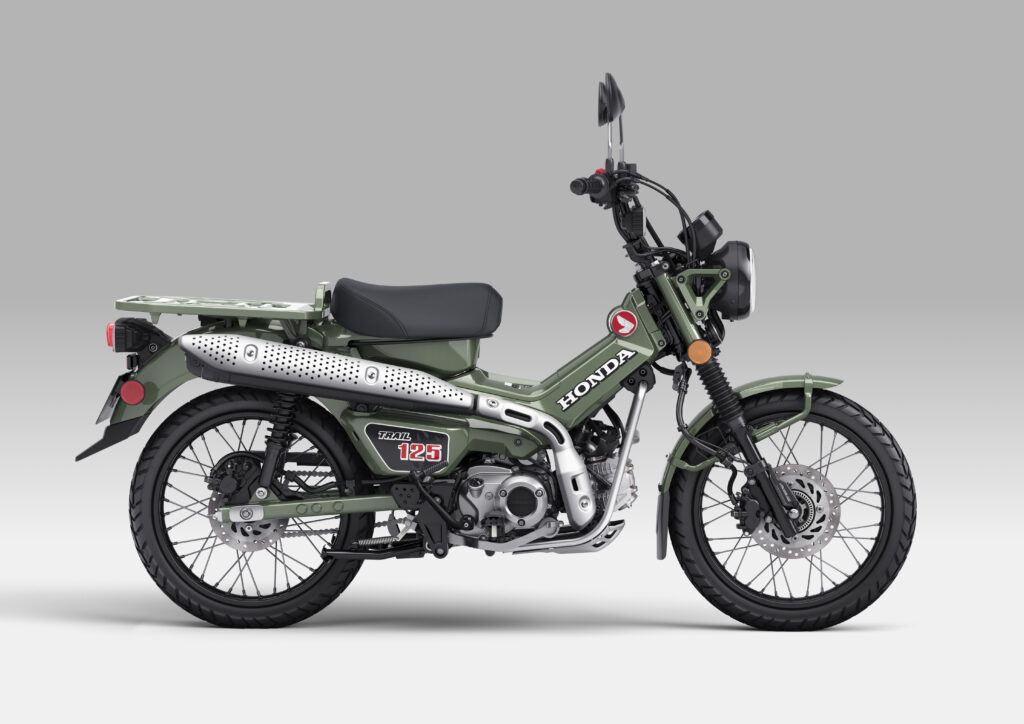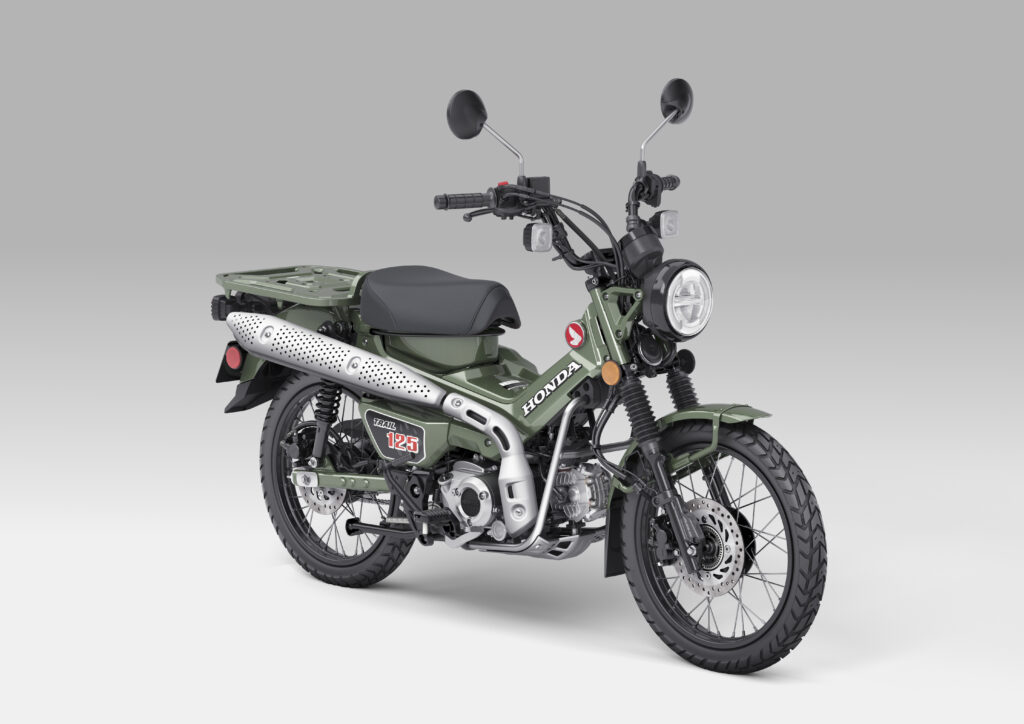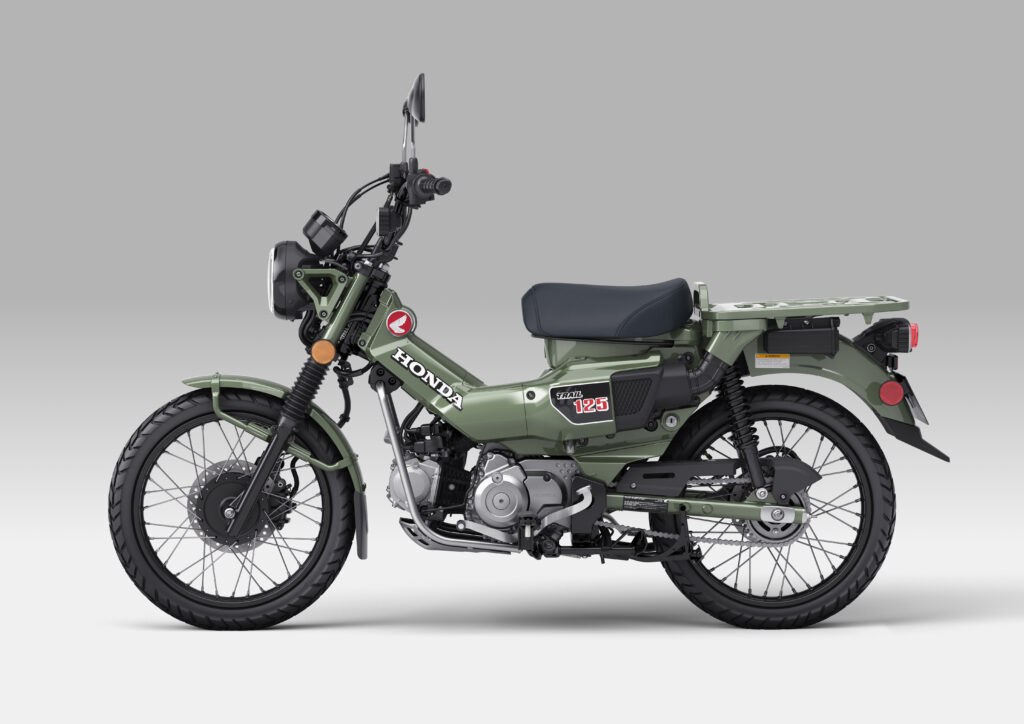 Based in spirit on Honda's ubiquitous lightweight pressed-steel framed CT series of 50, 70, 90, and 110cc trail bikes the company produced by the millions from the 1960s up into the 1980s, the modern Trail125 may look old school, but they are completely modernized.
For 2023, Honda gave the air-cooled fuel-injected single-cylinder engine a longer stroke for more torque, but otherwise, power output is the same as previous years, and a clutchless 4-speed gearbox echoes the simplicity of the 1960s bikes. The Trail 125 is equipped as stock with LED lighting all around, ABS disc brakes, LCD display, a center stand, off-road ready full suspension, and bigger-than-a-scooter 17-inch wheels. It holds about a gallon and a half of gas, but it also gets about a million miles to the gallon. Well, maybe closer to 100, but you get the idea. Fuel stops are rare, or just carry a small fuel bottle with you for another 50 miles of fun.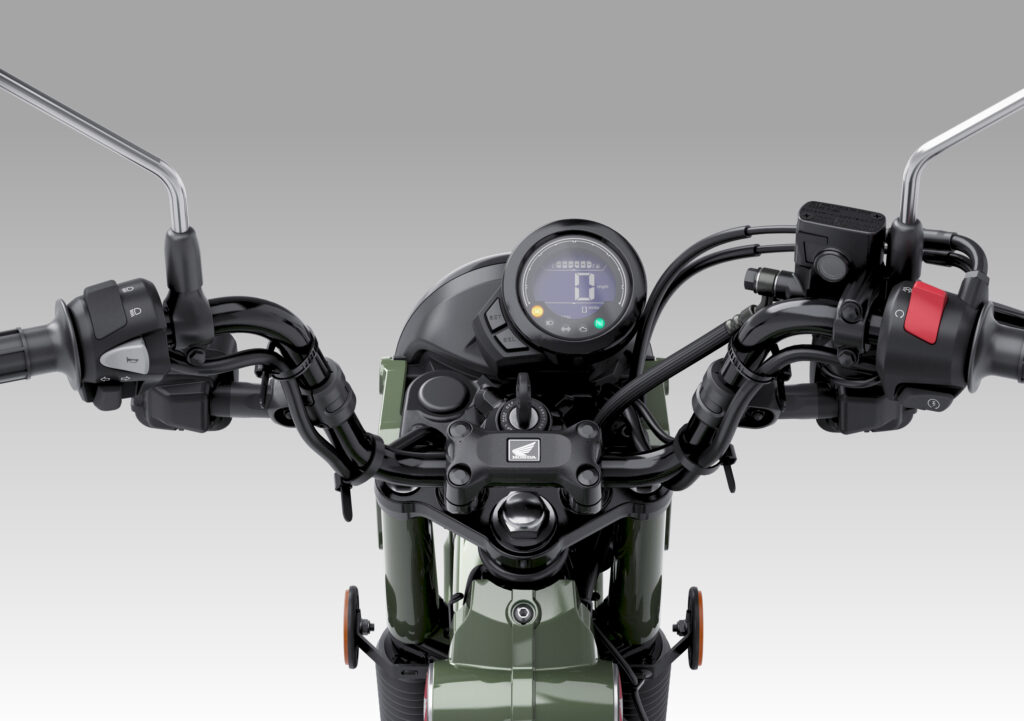 If you think a 125 is going to be small (and honestly, the 1960s bikes were smaller), Honda has made the Trail 125 fully compatible with full-size adult riders, including a 31.5-inch seat height. I've ridden one, and for this six-footer, it was unexpectedly roomy. And at under 300 pounds gassed up, it's easy for a wide range of riders to handle.
And while Honda CT machines have traditionally been red, this year's official hue is a forestry Pearl Organic Green. Check out more info on the Trail 125 here.