Orange has been the new black for quite some time now, as KTM has made quite a name for themselves as the go-to motorcycle for enduro-oriented adventure riding. At the heart of both the KTM 690 Enduro R and KTM 690 SMC R, lies the most powerful production single-cylinder engine available. KTM's LC4 has been in continuous development for over 30 years and has morphed from a 553 cc race-spec engine in 1987 to the fully-fledged 693 cc powerhouse that it is today.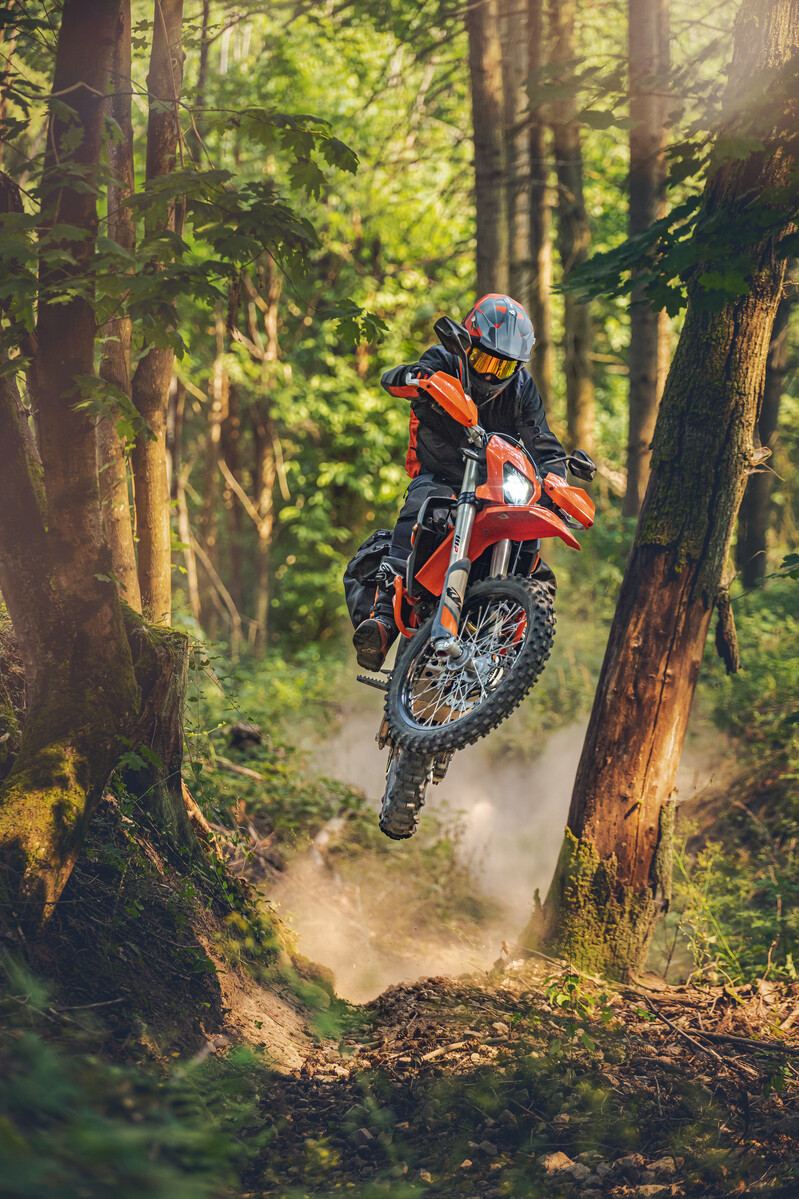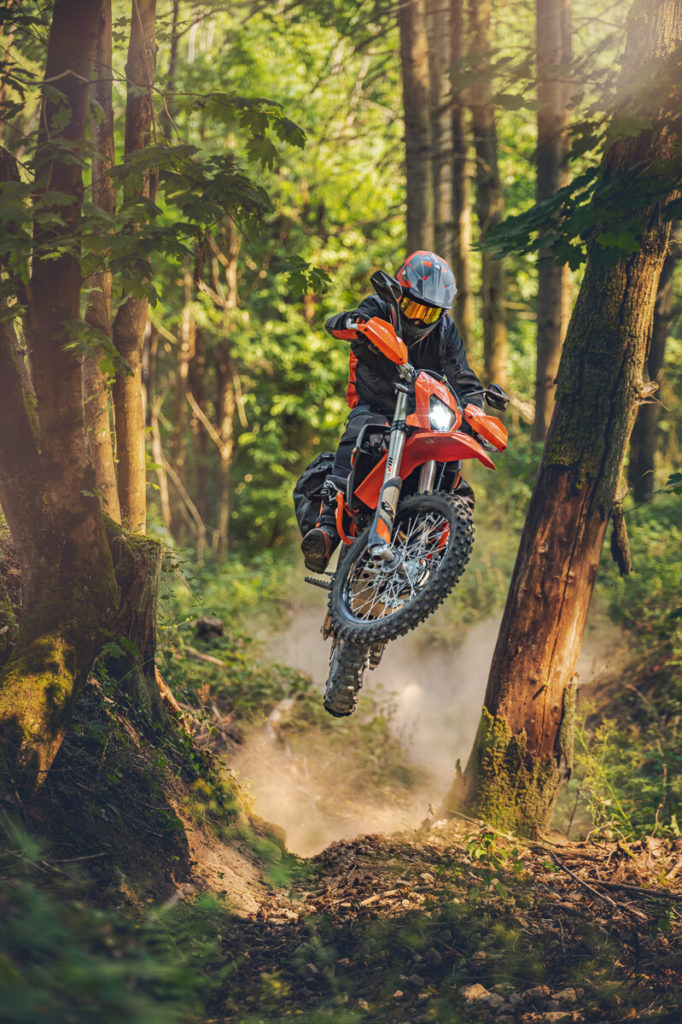 The LC4 is a big single that has stood the test of time and paved the way for KTM's versatile, powerful 690 motorcycle lineup. For enduro-focused adventures, the KTM 690 Enduro R receives a few welcome updates for 2023. Now an even more capable enduro bike, the 690 Enduro R delivers no-compromise riding on challenging terrain and easy, fast-flowing trails alike.
If you prefer carving up the tarmac to churning dirt, the KTM 690 SMC R is right up your adrenaline-hunting alley. Built to be thrashed around twisty mountain roads and tear around race tracks, the KTM 690 SMC R is the Enduro's supermoto counterpart.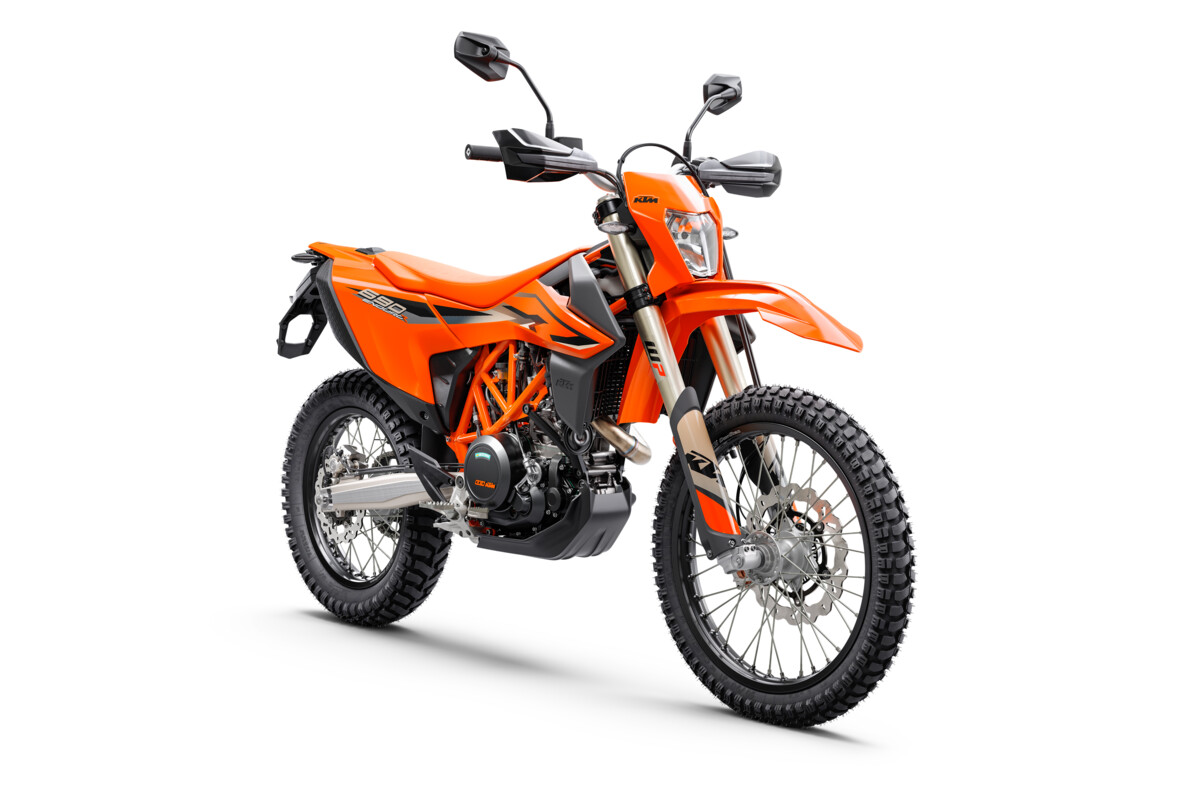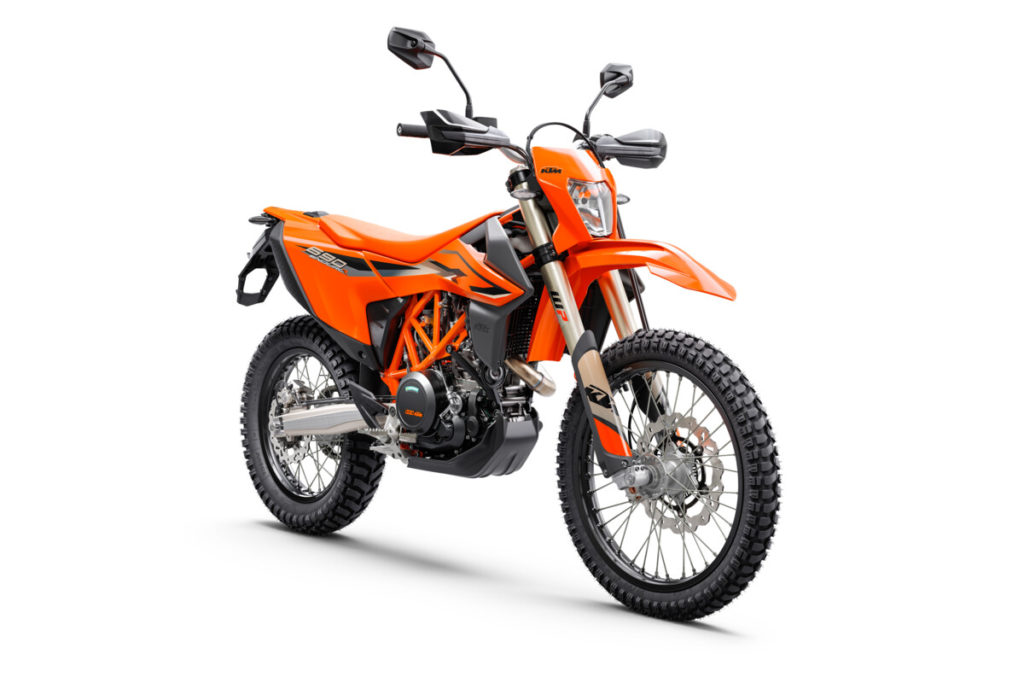 For 2023, both the KTM 690 Enduro R and KTM 690 SMC R sport a simple but effective LCD screen that provides you with the basics: speed, RPMs, and an array of essential warning lights. The dashboard's slim design makes for a clean line of sight between you and the obstacles ahead.
The 2023 LC4-powered machines now have Cornering ABS, which allows you to hit the brakes in all conditions, even at big lean angles. The Enduro R's Offroad ABS dials back the front wheel ABS and completely disables ABS on the rear, so you can skid through turns like the rally champion you were born to be.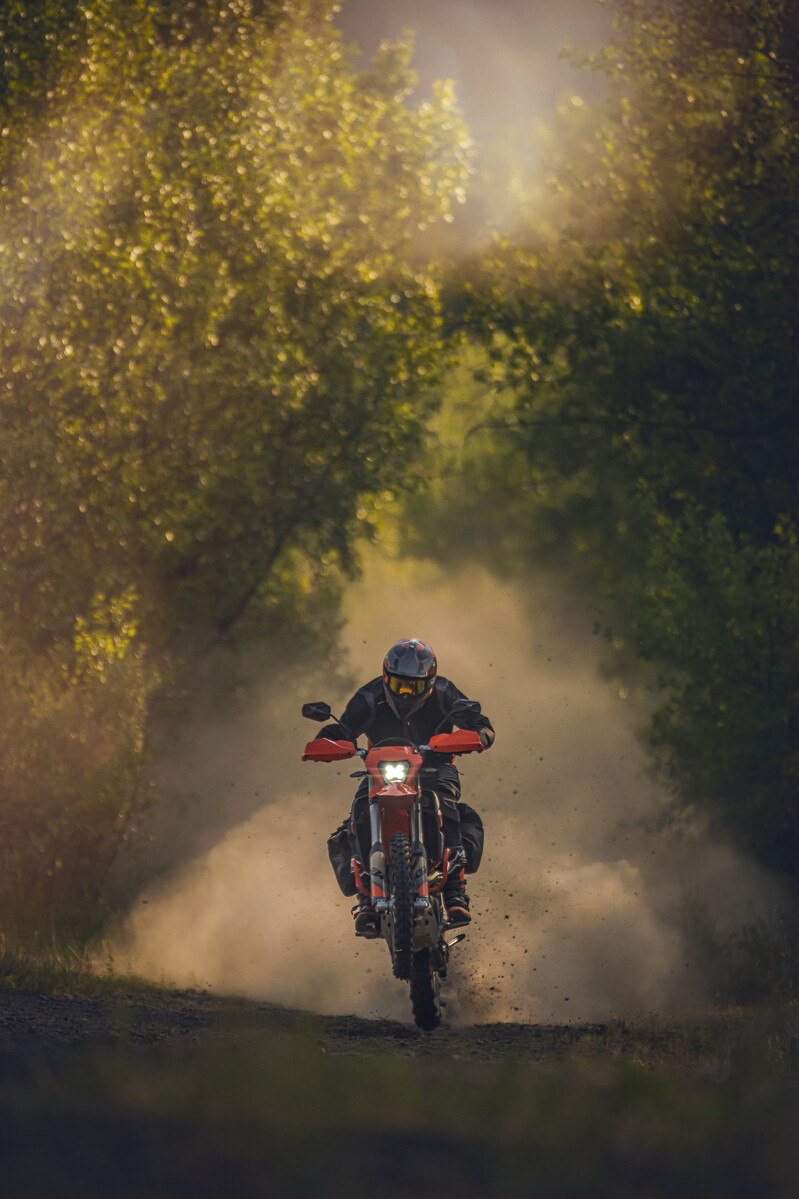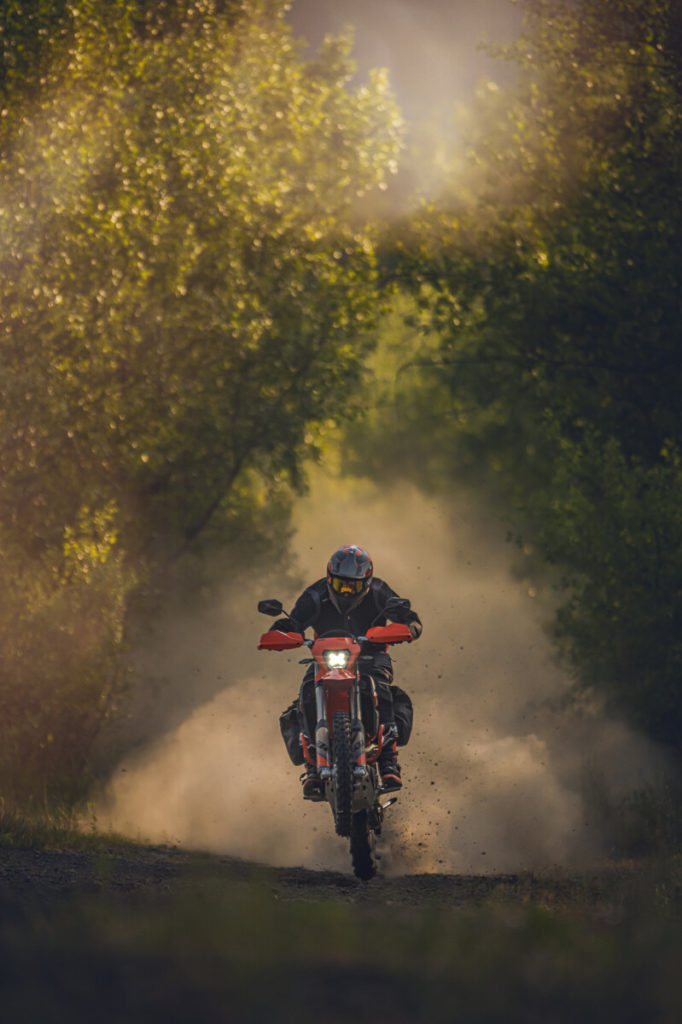 The KTM 690 Enduro is taking its styling cues from KTM's competition range. With a 36-inch seat height, ergonomic shape, and plenty of grip, the seat allows for easy movement off-road and enough comfort en route to the hard stuff. The 3.6-gallon fuel tank is a structural element of the subframe and combines with a multi-thickness steel trellis frame to save weight and give plenty of fuel range for long-haul adventures.
The 690 Enduro boasts 9.8 inches of suspension travel front and rear. The front WP XPLOR 48 upside-down fork was originally designed for KTM's EXC models and gives the Enduro the competitive edge in rough terrain.
The LC4 motor combines powerful acceleration with good fuel economy, plus a long service interval of 6,000 miles. The latest generation of LC4-powered machines offers versatility through a dynamic combination of race-bred performance, ergonomics, and technology ready to tackle any terrain.