We've all been there. You're on an overland trip, and one of your trail-mates starts getting a little ripe after a few days of not showering. He (and let's be honest, it was probably a guy) has a whole bunch of excuses, but it boils down to the fact that it's kind of a pain to set up a camp shower, so he "skipped a day" (or more likely all of them). As a result, you find yourself having to move upwind from your buddy for the rest of the trip.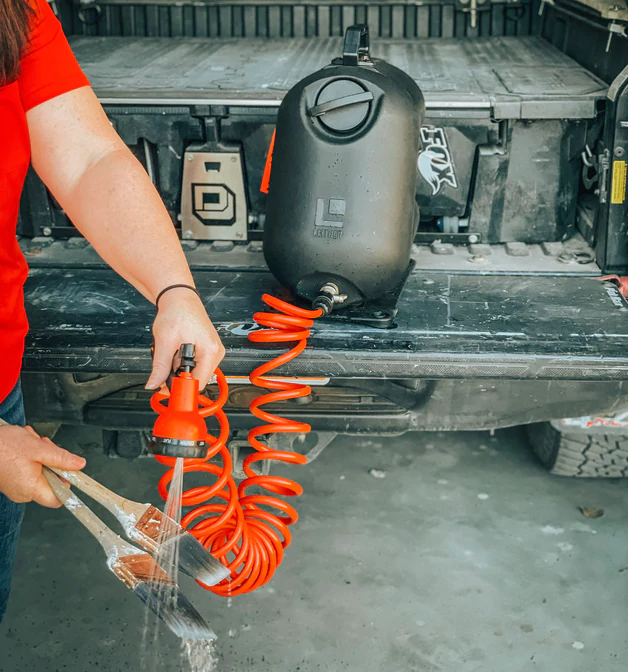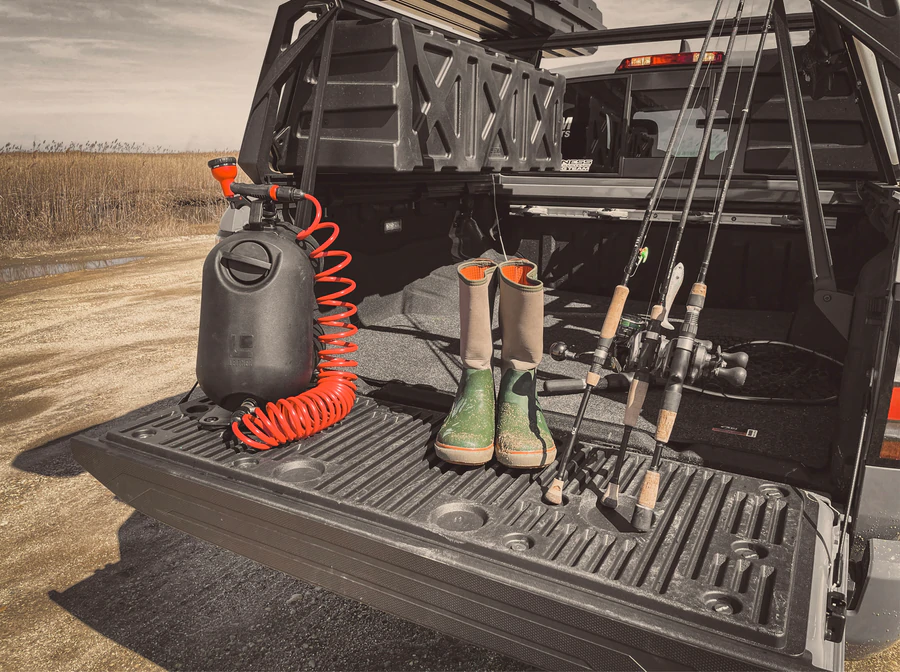 Leitner Designs has a solution to this malodorous travel companion problem: their new HydroPOD Carry, a small, lightweight, easily shareable pressurized shower system. With a capacity of 4.8 gallons, the tank on the HydroPOD offers enough usable capacity for a good camp shower, while still being relatively lightweight and maneuverable when full. The tank is pressurized by a custom-engineered hand pump that provides enough pressure for a full shower. When it's your friend's turn to borrow it, the tank can easily be refilled through a large opening behind the pump body and manually re-pressurized.
The tank and hose system is made of food grade materials for potable water storage, expanding its usability beyond showering. The included base and carry handle can be removed and an available bracket allows the HydroPod to be attached to Leitner's ACS truck bed rack system if you prefer a mounted solution.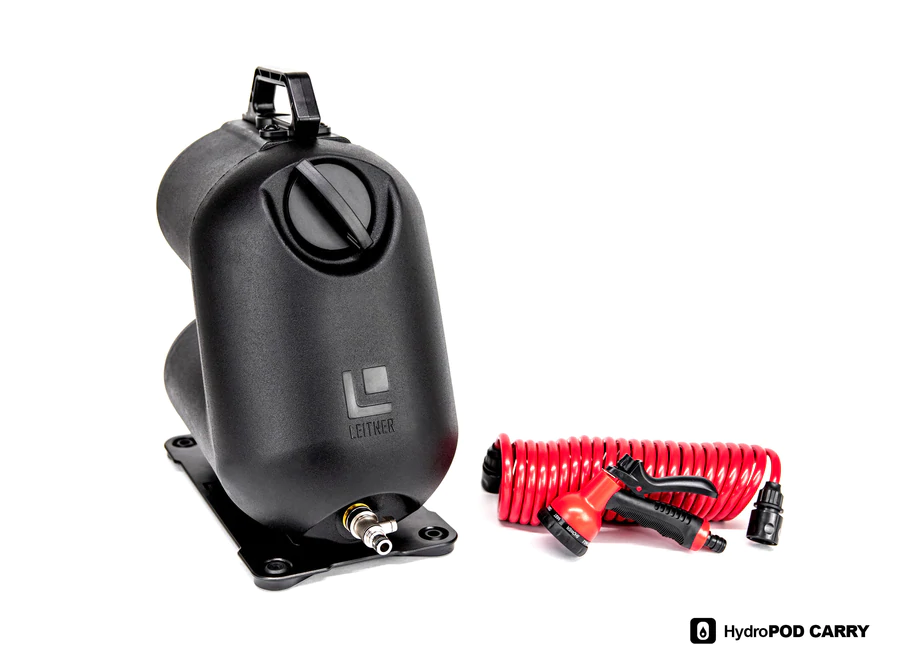 At $349, the system is on the expensive side for a non-heated, manual system, but the robust construction, clever design, and portability may justify it's cost, especially if your buddy uses it too.
Specs
| | |
| --- | --- |
| Capacity | 4.8 Gallons |
| Tank Material | Food Grade High Density Polyethylene |
| Hose | Food Grade, 20 feet |
| Nozzle | Adjustable Spray Head |
| Dimensions | 9.6″ x 16.6″ x 15.5″ |
| MSRP | $349 |