Decked-out super vans with 4-wheel drive and artisan bamboo-paneled interiors ringing in at $250,000 may be on a hot streak these days, but they're not for everyone, especially if you've already sunk a big chunk of change into an off-road capable pickup truck that can go places even a 4X4 van fears to tread.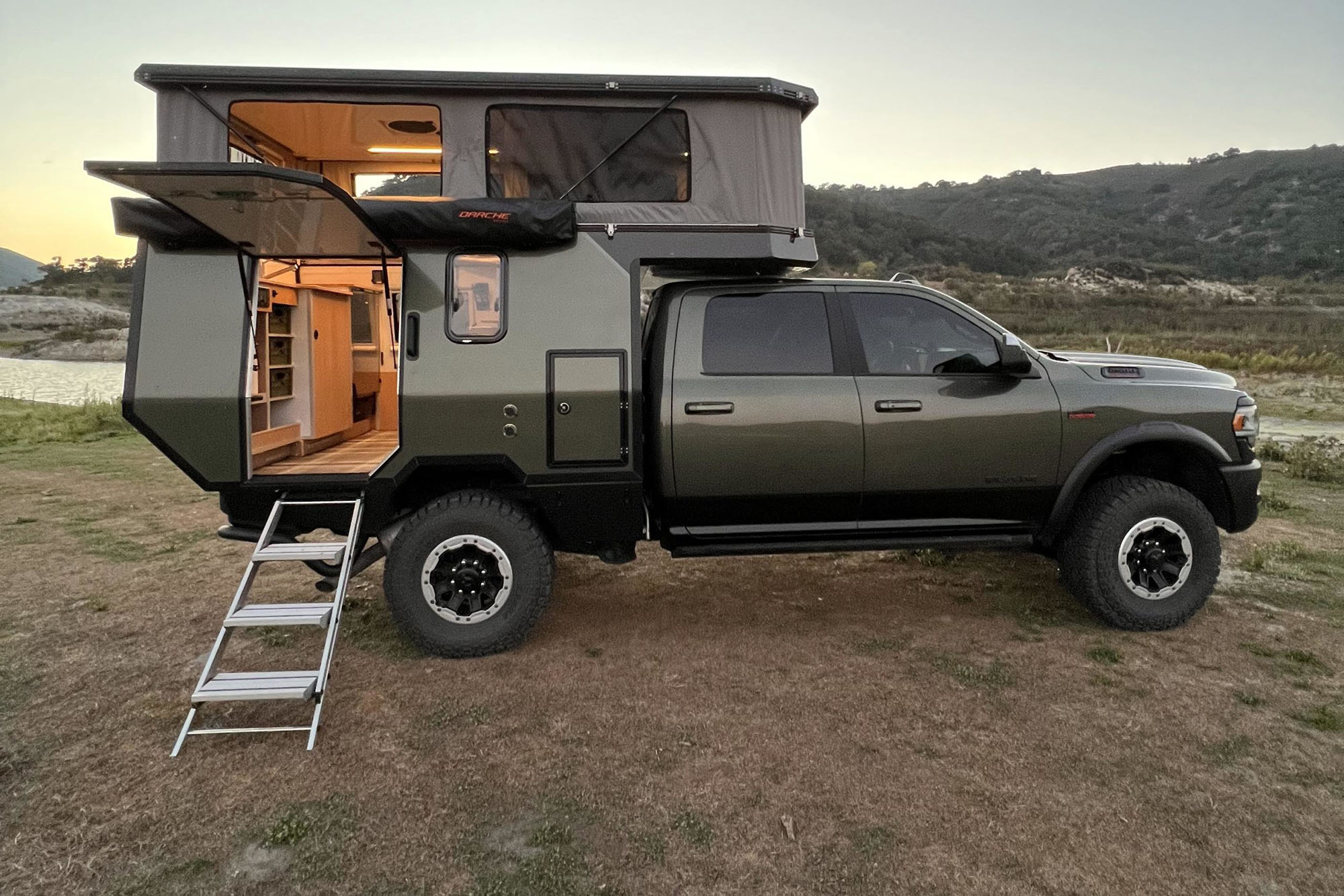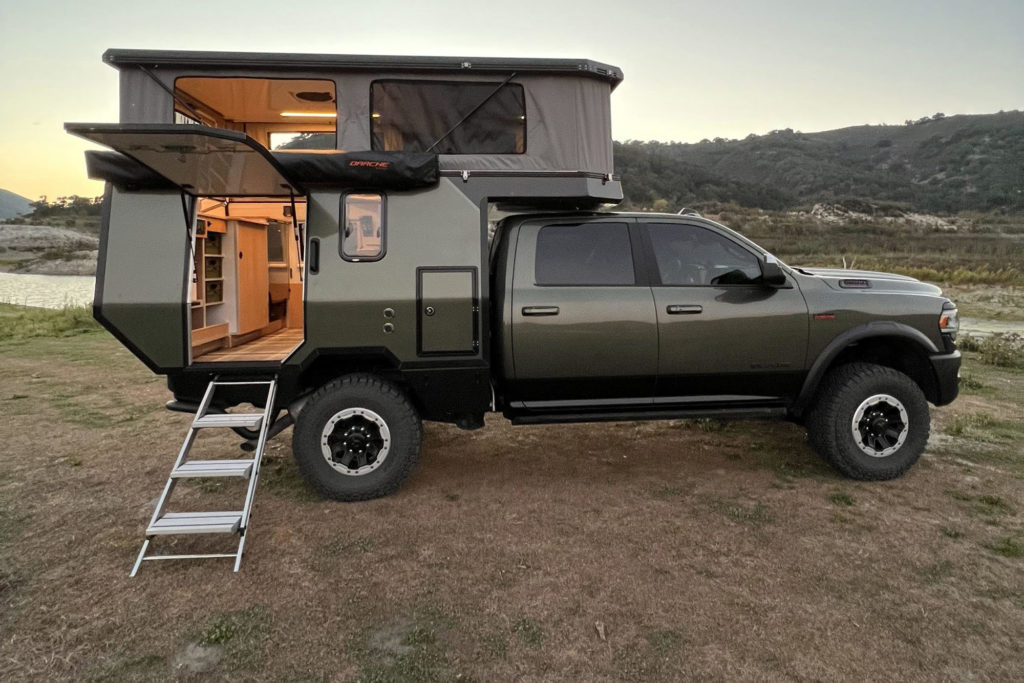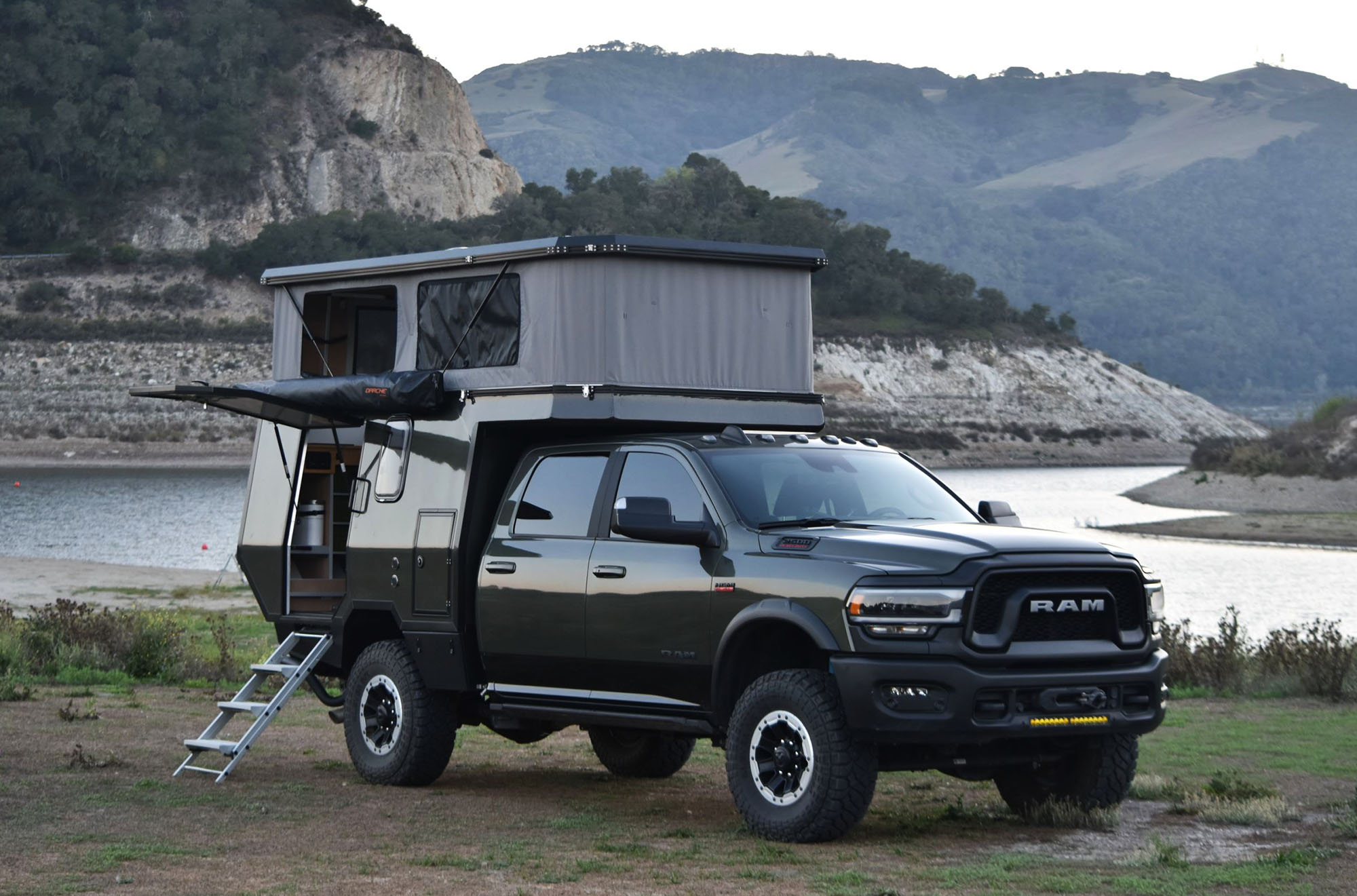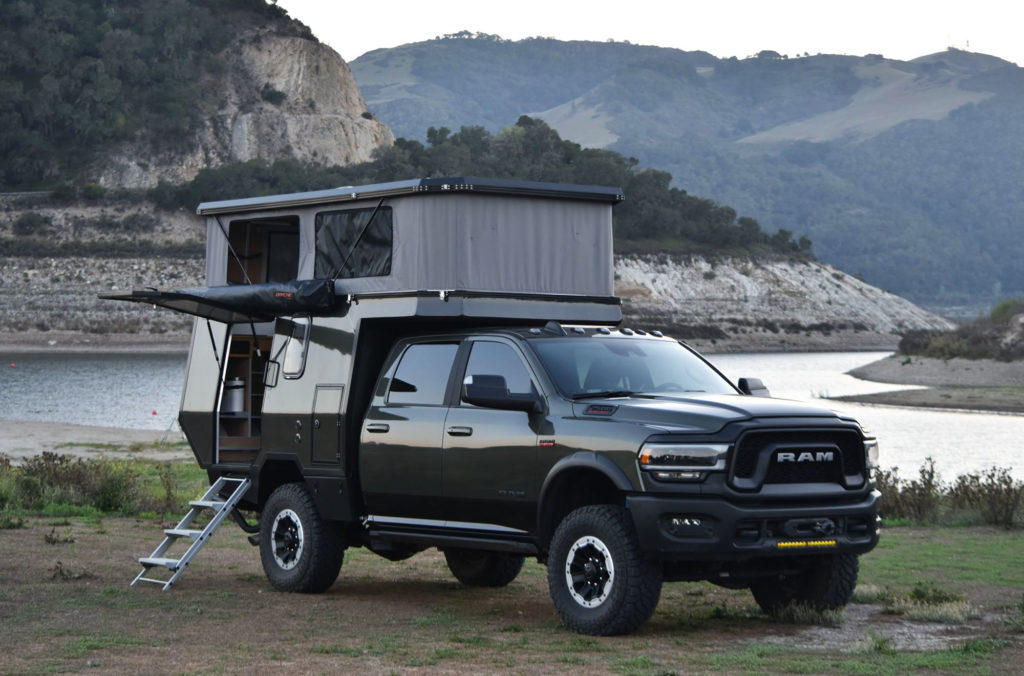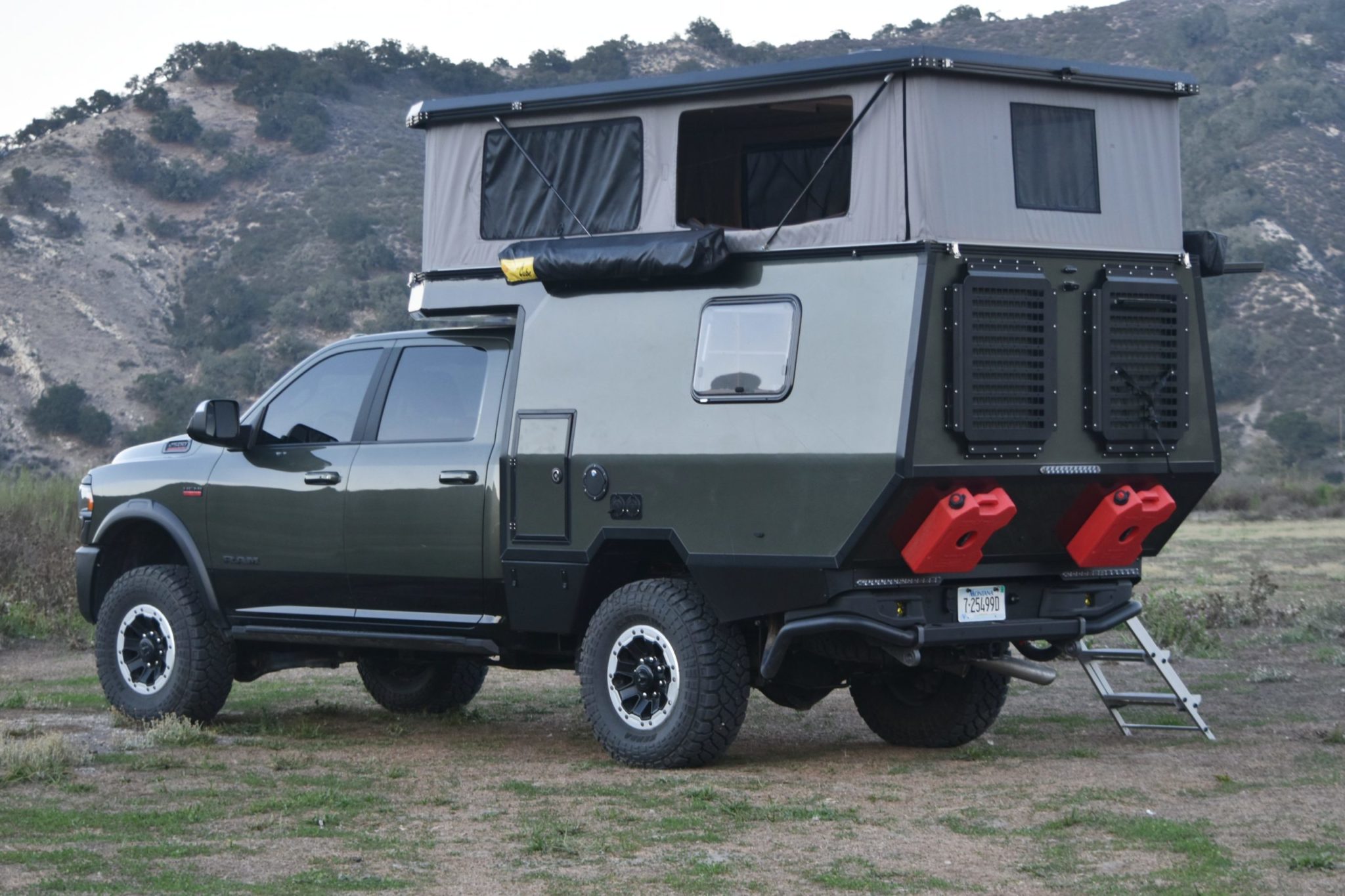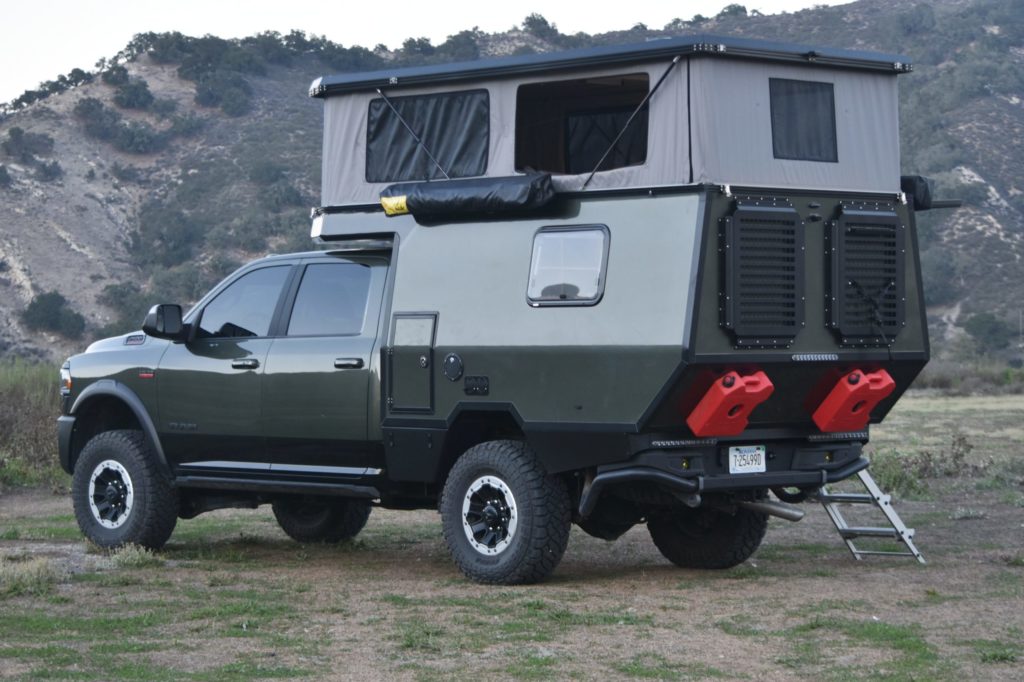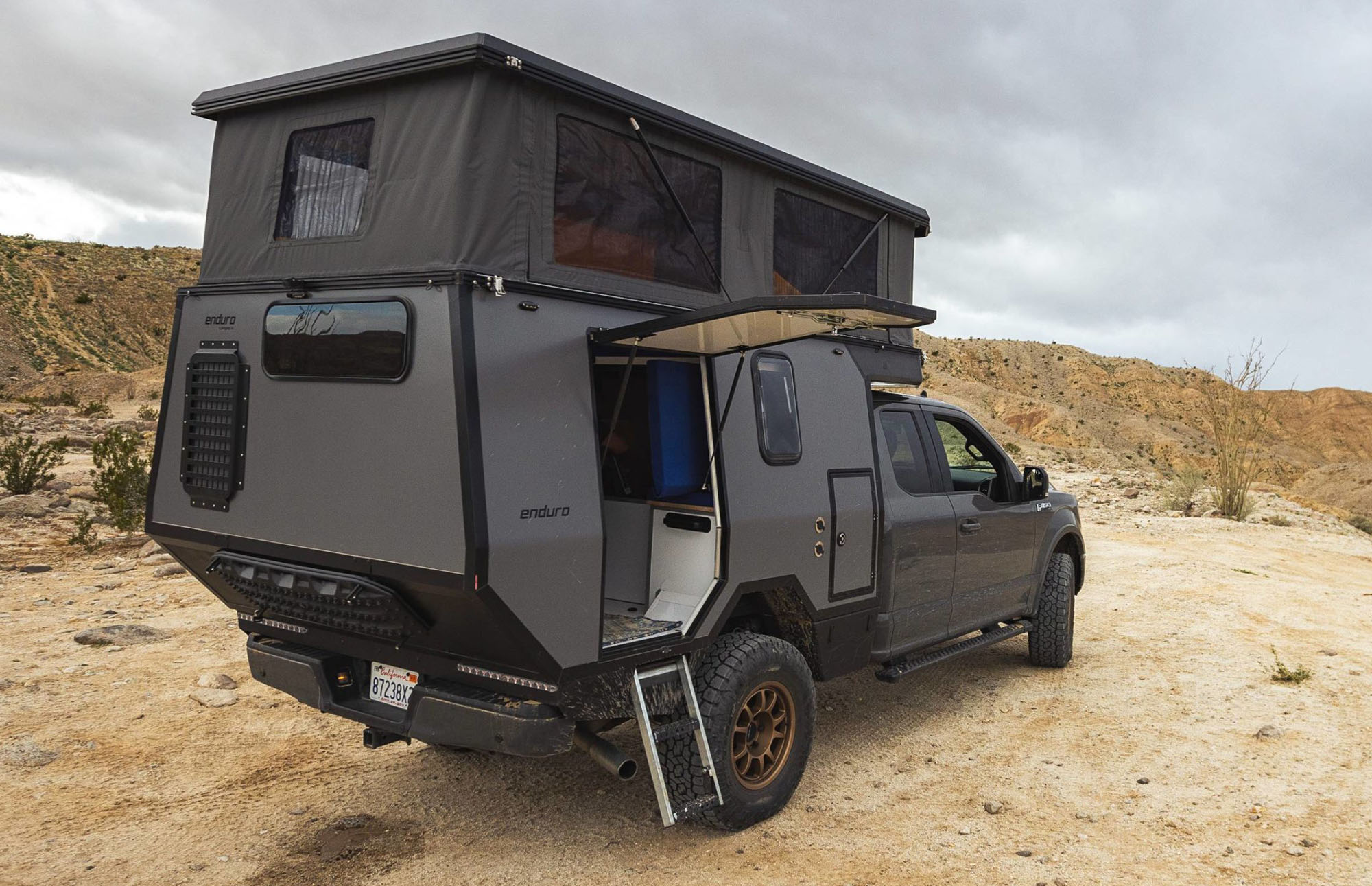 California-based Enduro Campers' new carbon-fiber SuperTourer conversion kit may give those fancy vans a run for their literal money by possibly saving buyers six figures over the cost of an overlanding van – depending on options.
The SuperTourer shell replaces the pickup's bed or iso-mounts to a flatbed, and weighs in at just 600 pounds (for the base unadorned shell) due to its carbon-fiber construction. Fully kitted out, the weight roughly doubles, but keep in mind the pickup bed that will be removed. Prices range from $33,000 for a base shell ready for your DIY talents to $90,000 for a turn-key mount-and-go setup.
An internal aluminum frame and some strategic fiberglass reinforcement toughen up the SuperTourer for the off-road adventures it will go on. The windowed pop top expands the main sleeping and living spaces, which are lined with storage spaces and Sidio slide-out crates. A large pass-through compartment can swallow even more gear. On the road, the collapsible top greatly improves aerodynamics over a typical slide-in camper for better gas mileage, plus there are no clearance concerns and a less top-heavy ride. Internal storage areas are still accessible when the top is closed.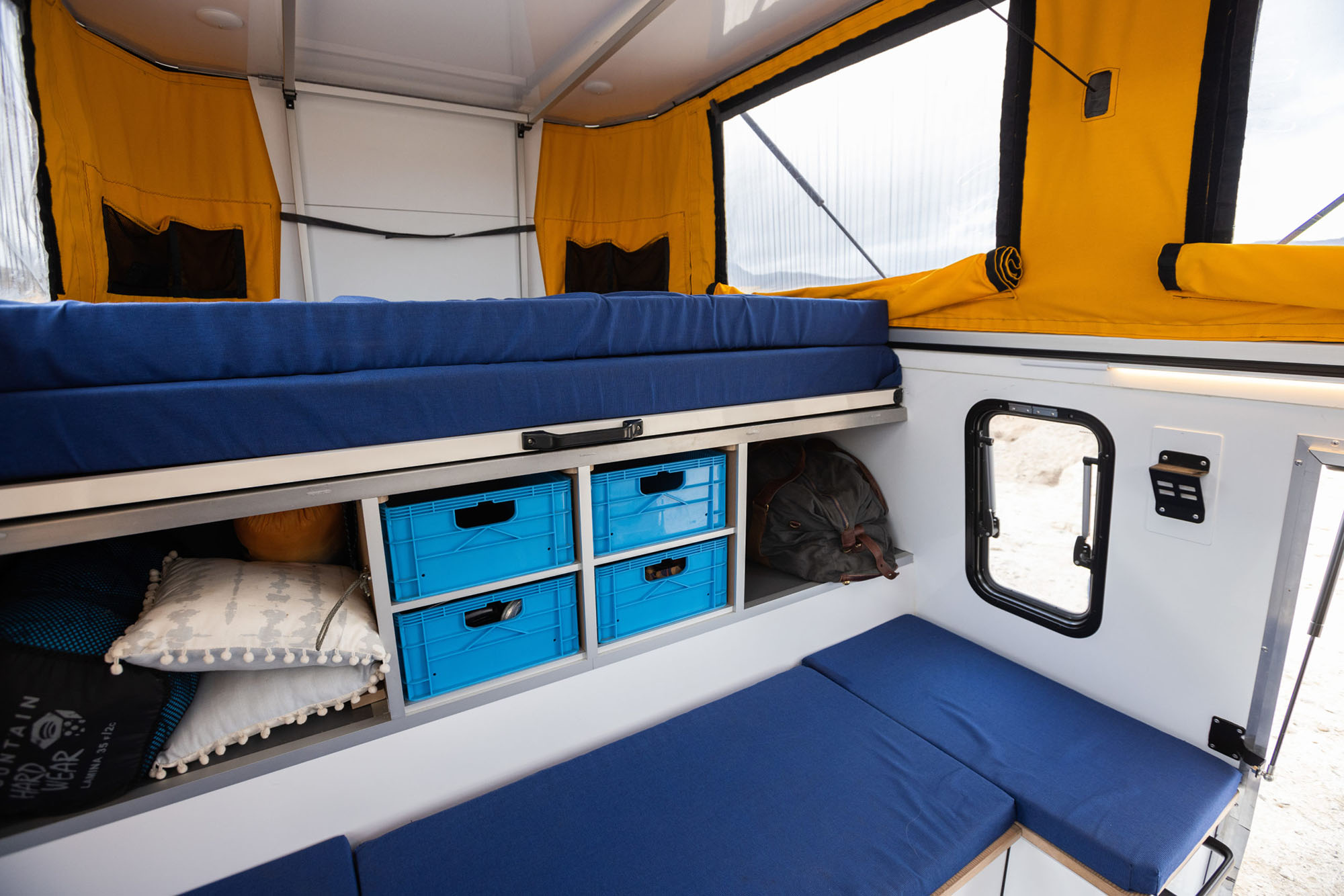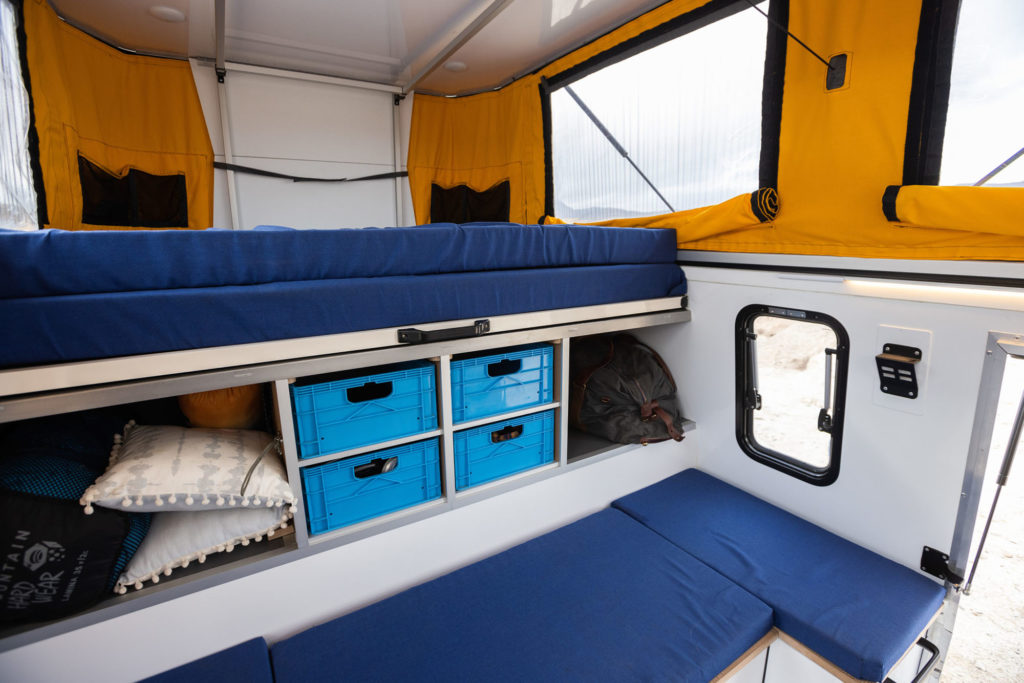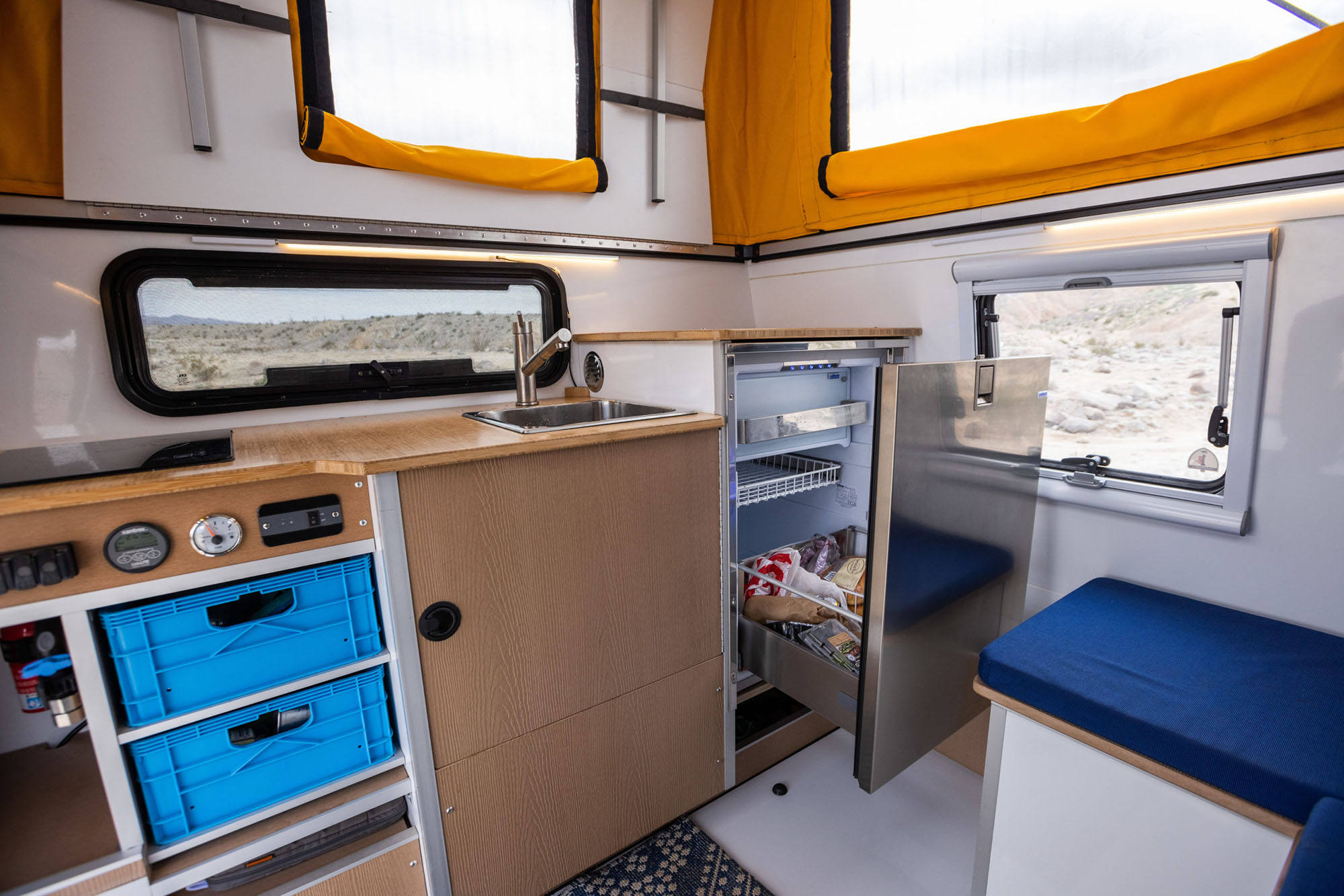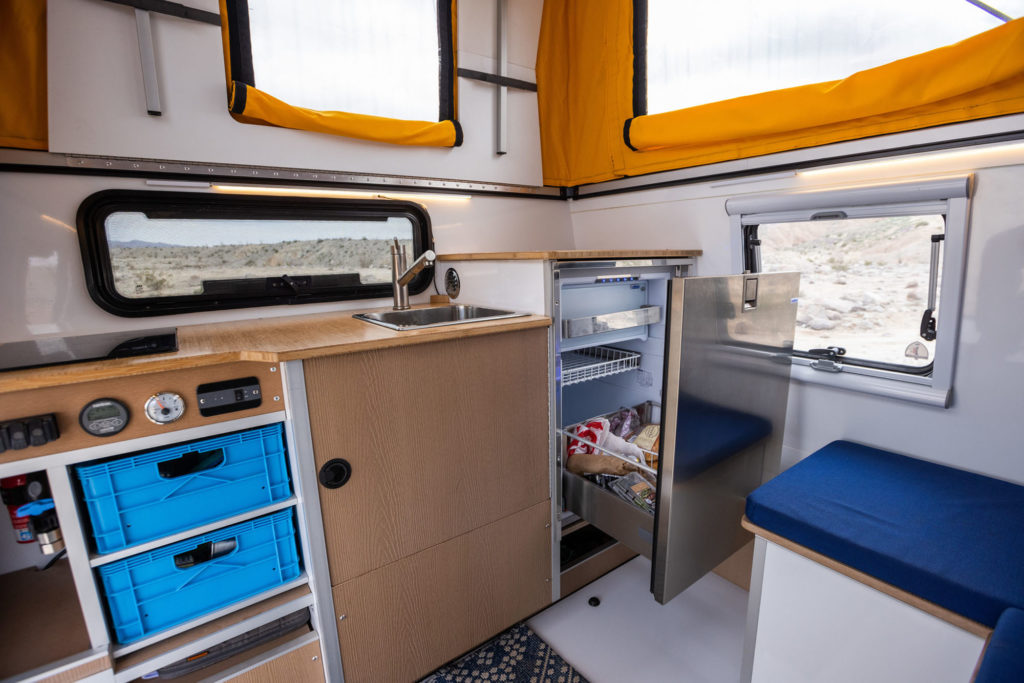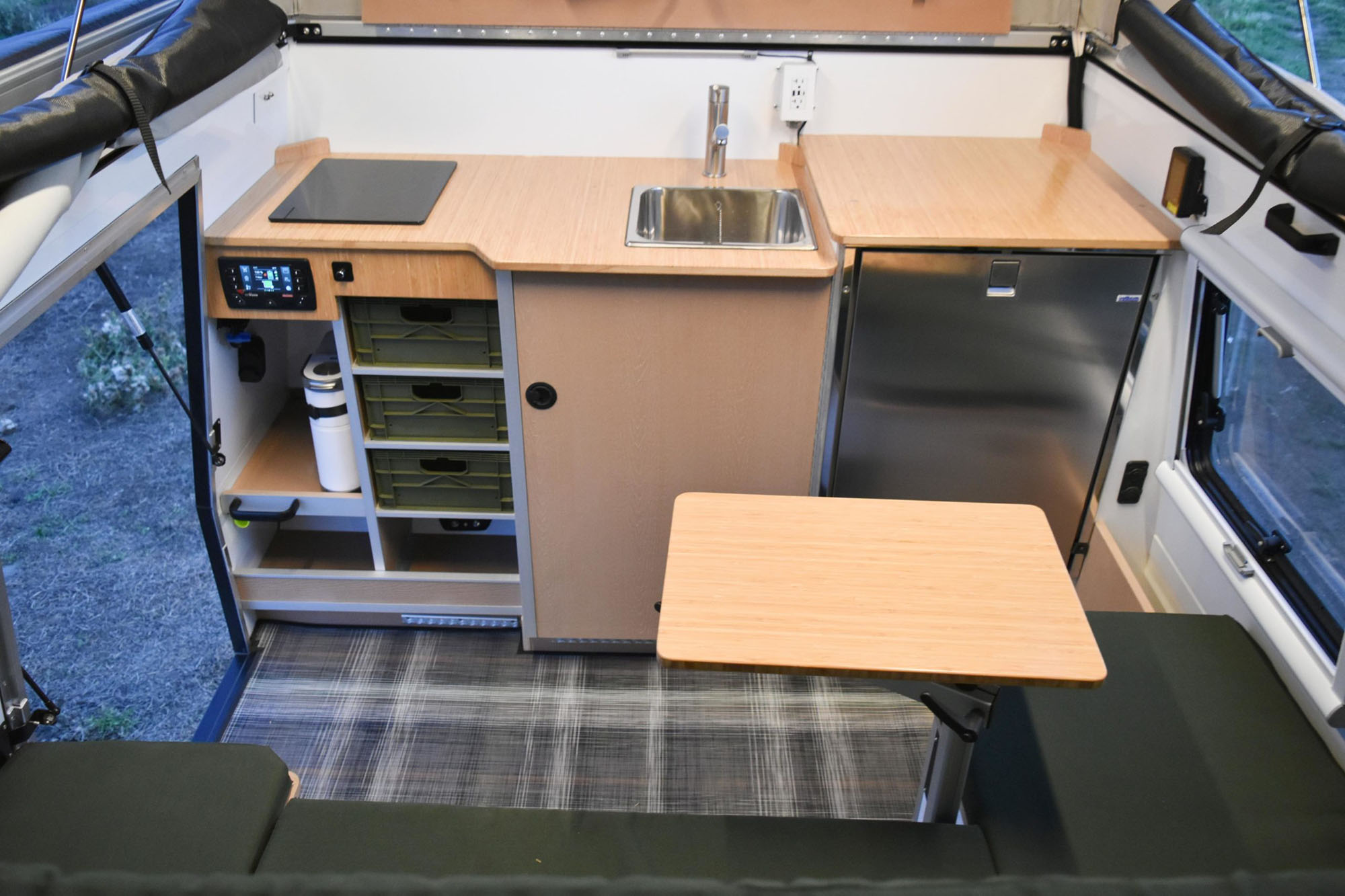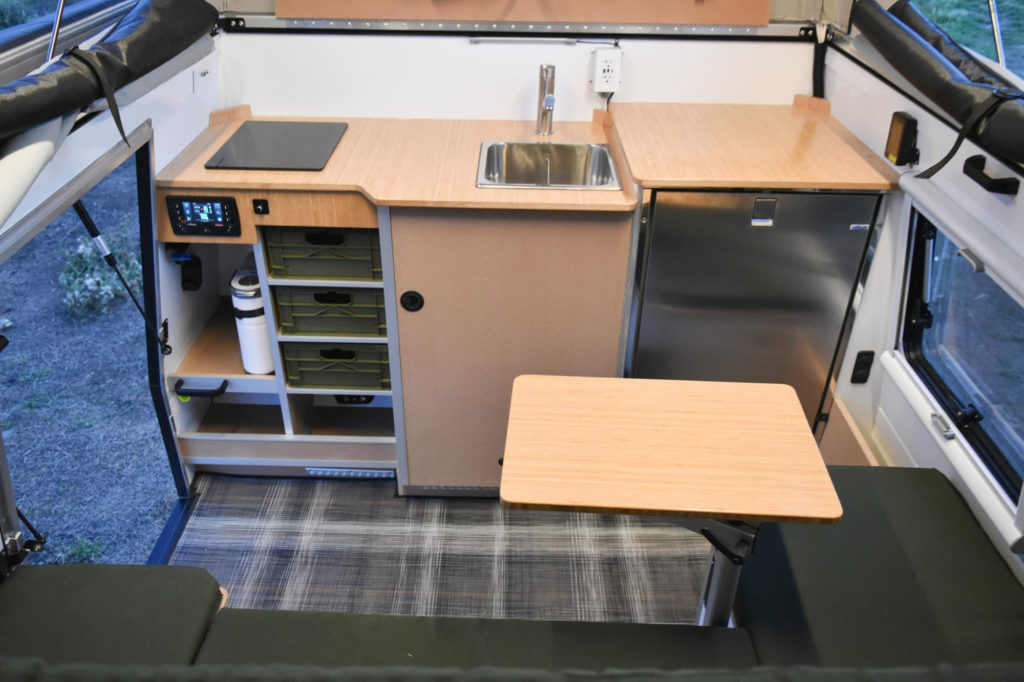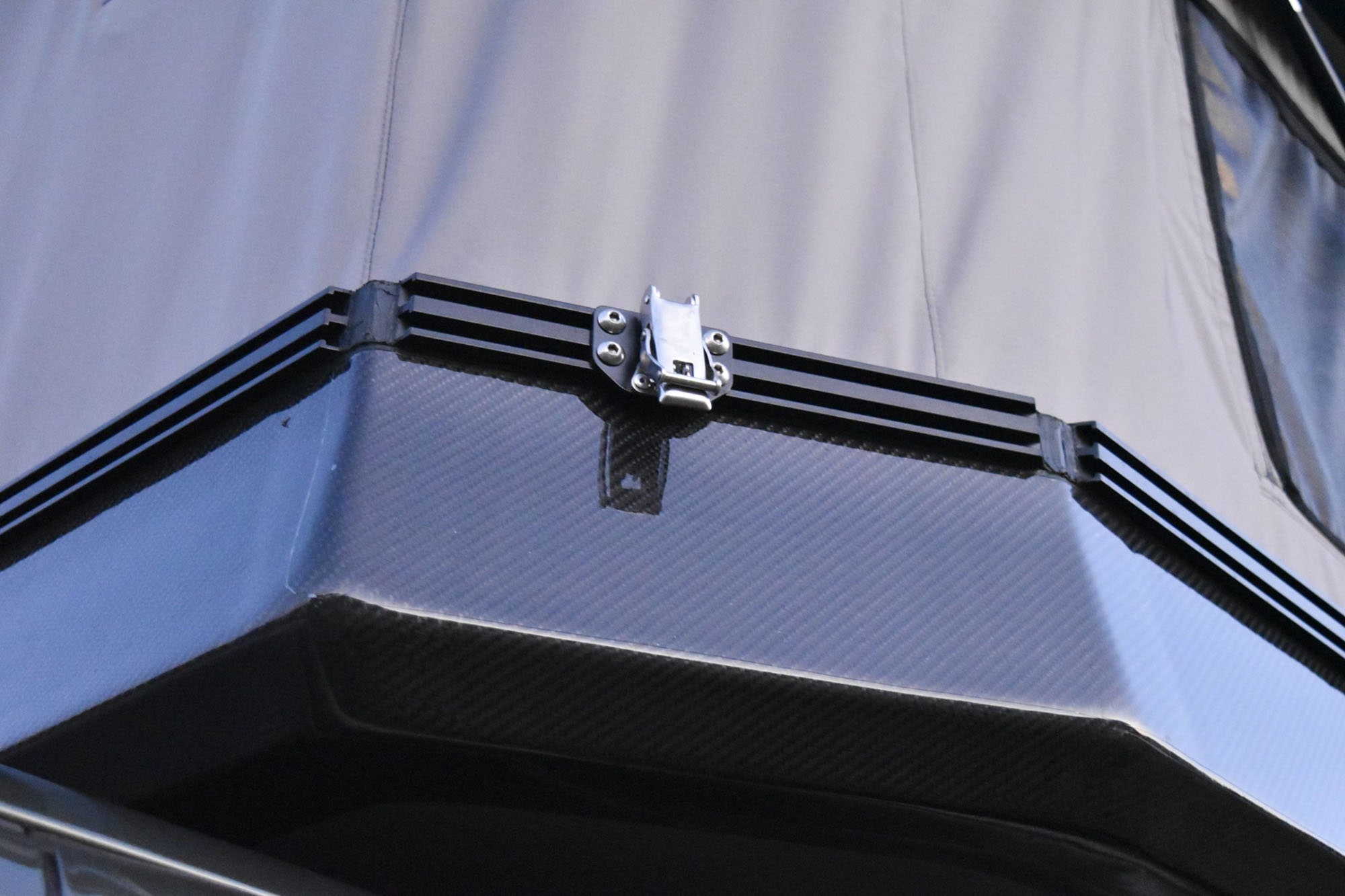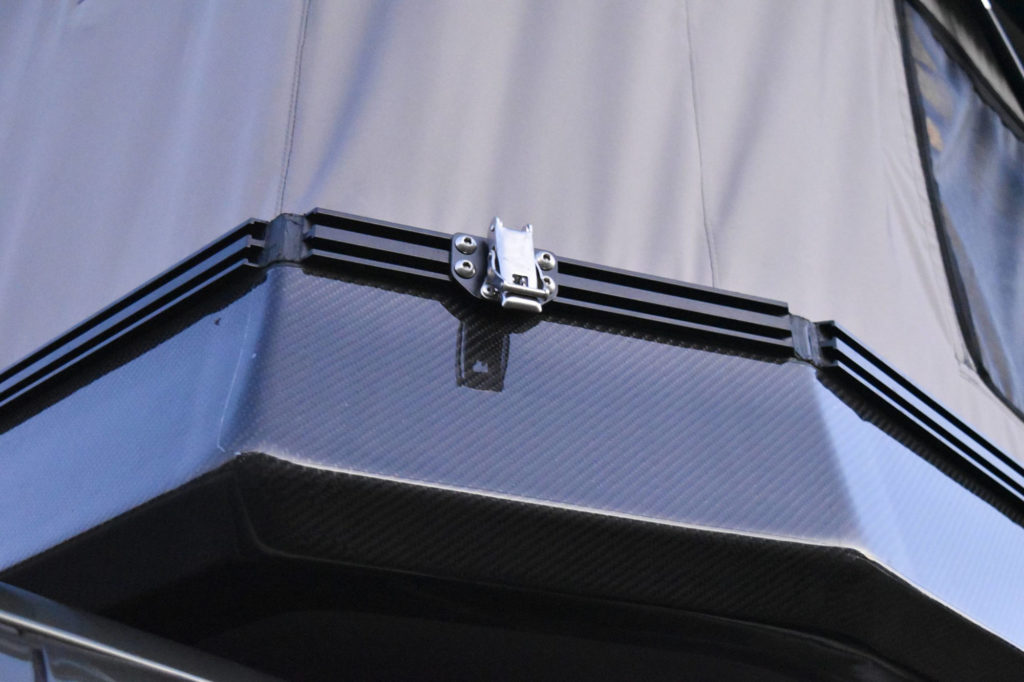 Enduro offers a long list of options, including solar panels, LED lighting inside and out, awnings, batteries, inverters, air conditioning, fridges, hot water heaters, mounting kits for Rotopax containers, and other gear. The shells can also be paint-matched to your truck's color.
In general, you'll need a full-size pickup truck to haul a SuperTourer, but even counting the cost of the SuperTourer and a new truck, that's typically tens of thousands of dollars less than a fully optioned camper van. For now, buyers will need to supply their own truck for the installation, but Enduro reportedly may offer full OEM turn-key rigs in the future. Enduro is now taking orders for the SuperTourer.