Toyota is slowly — ever so slowly — lifting the veil on their newly revised/updated Tacoma midsize truck, and today gave the public another peek along with a new name to digest: Trailhunter.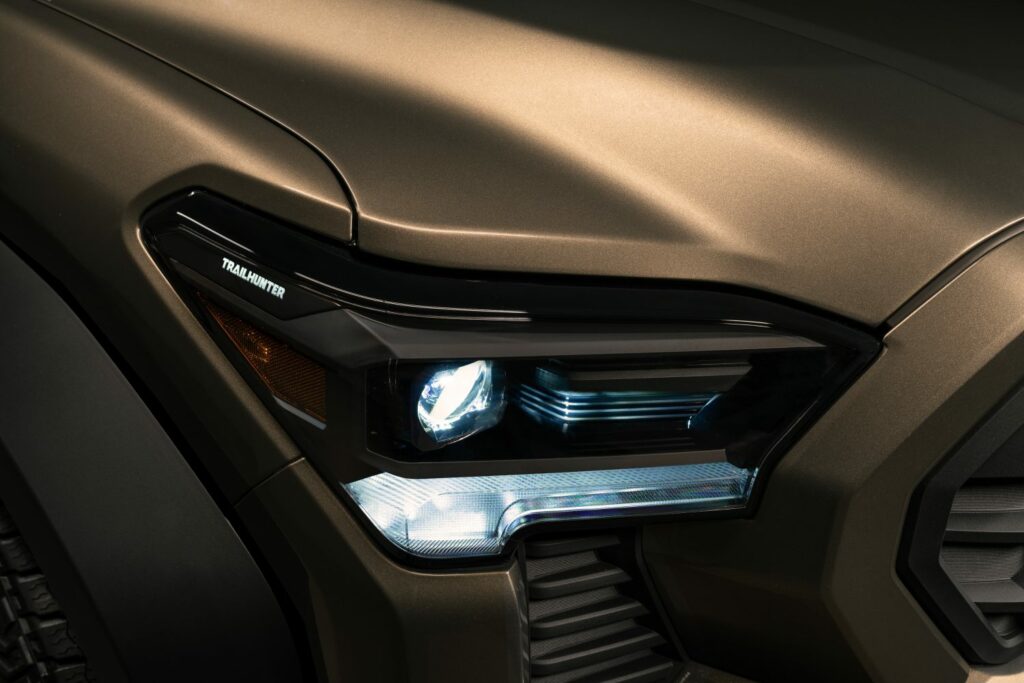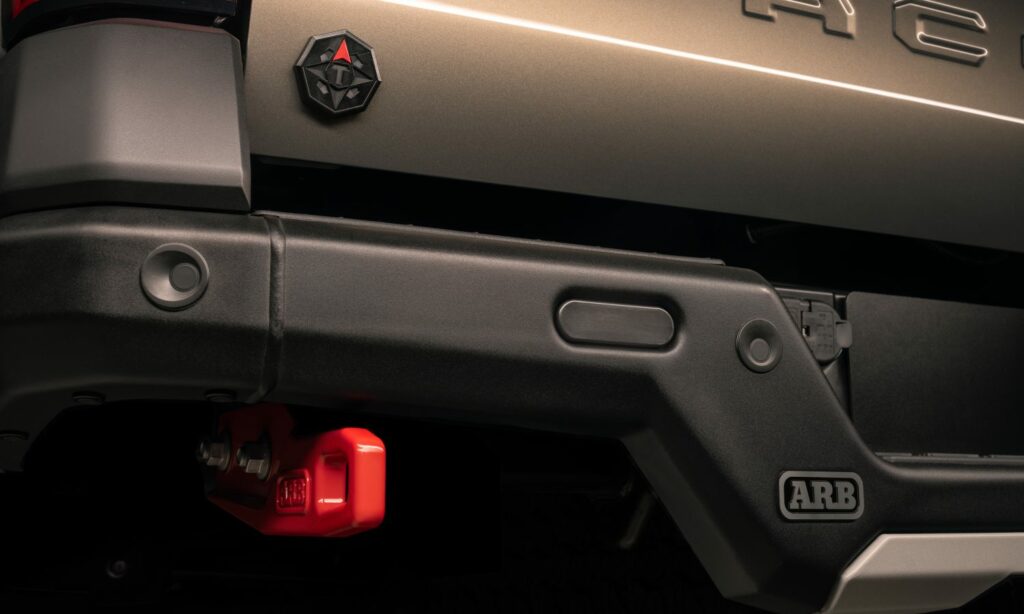 It appears the "Trailhunter" will now be an Associated Accessory Products (AAP) program factory trim option that includes bolt-on bits from a range of aftermarket companies that are working closely with Toyota to create turn-key adventure rigs you can buy at a dealer.
We first saw the Trailhunter last November as a concept at the SEMA show, where Overland Expo's Nick Jaynes snapped some pictures and took a closer look. Now, it appears Toyota has taken the name to heart and switched up a few things we saw at SEMA, including the bumpers, which were CBI units at SEMA but are now ARB in Toyota's latest photos.
The SEMA Tacoma was also kitted with a bed rack, Prinsu roof rack, ARB fridge in the bed, along with an ARB rooftop tent, and an assortment of auxiliary lights, steps, trim bits, and more. Expect Toyota to offer a long list of overlanding options for the Trailhunter and possibly other trims that are TBA.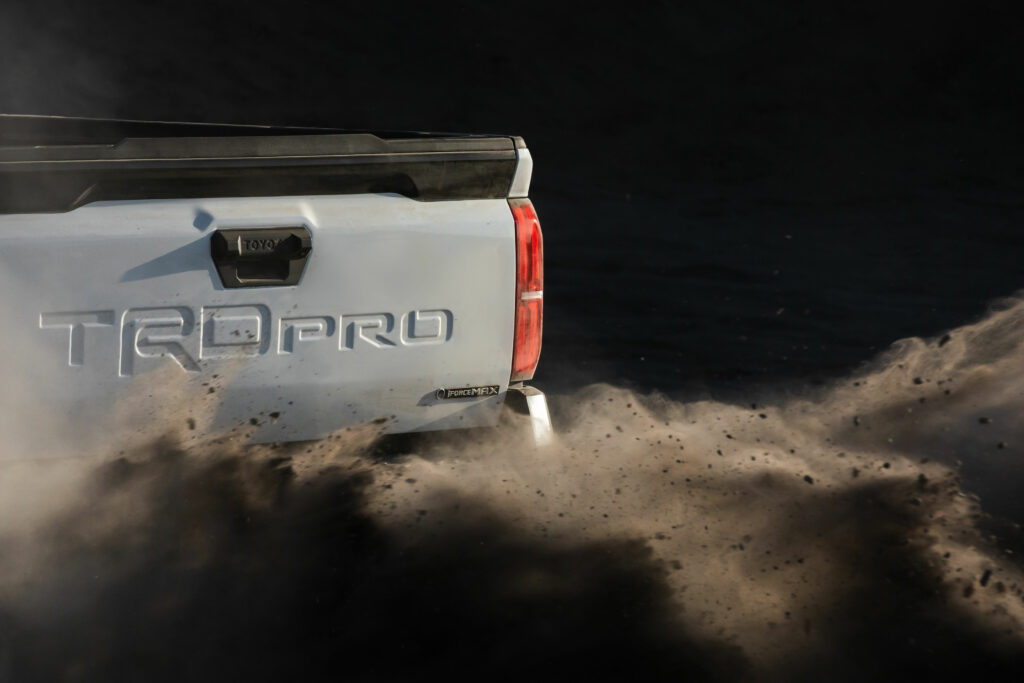 It also appears hybrid power will be coming to the new Tacoma/Trailhunter in the form of an iForce MAX power option, which should translate to a significant power boost. On the 2022 Tacoma, the hybrid V6 powertrain made a stout 437 horsepower at 5,200 rpm and a diesel-like 583 foot-pounds of torque. Of course, having a big battery built into the truck also opens up a lot of possibilities for powering camp gear on-site without needing a generator. No battery size has been specified (along with many other details) as of yet.
Stay tuned, and we'll update this story as new information is received from Toyota.