Toyota Land Cruiser fans in Australia just got some good news. The carmaker has reskinned the popular 70 Series with a range of upgrades and added a new engine to the mix as well.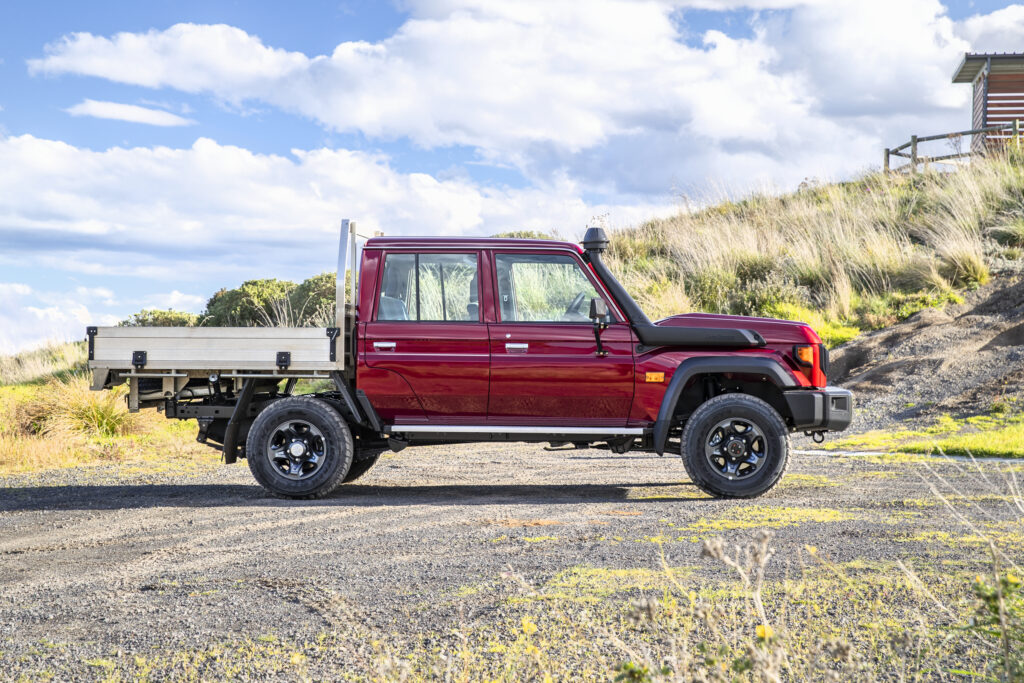 Expected to arrive later this year, the updated LC70s Toyota calls it, will be available with the familiar 200 horsepower V8 turbo-diesel that makes 317 pound-feet of torque and drives all four wheels through a 5-speed manual, but it will now be joined by a new 2.8-liter inline four-cylinder turbo-diesel.
The new four-cylinder also makes 200 horsepower, but it out-grunts the V8 with 369 pound-feet of torque. Toyota says the four-cylinder motor will only come with a six-speed automatic, so only the V8 will continue to offer a stick shift option. The automatic will offer a clutchless manual mode.
The LC70 will come in three single-cab options, including Workmate, GX, and GXL. Double Cab, Troop Carrier, and Wagon variants will come in two trims, Workmate and GXL. Images show the right-hand-driver LC70 with a utility bed behind a crew cab and fitted with a snorkel.
Toyota says the exterior and interior have undergone a styling refresh, and the 70 has also received a tech overhaul. Drivers get a new 4.2-inch display behind the wheel and a 6.7-inch center screen with full Apple and Android compatibility. More tech features include lane departure alert, road sign assist (but only for speed limit signs), and automatic high beams as part of Toyota's Safety Sense 3 suite of driver assistance features.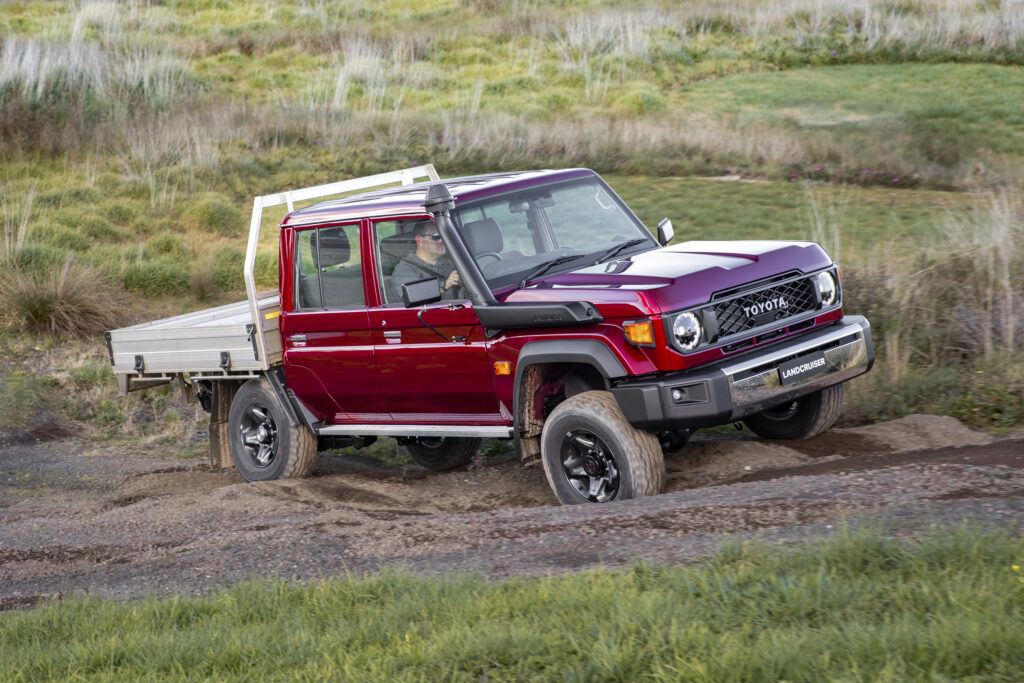 Sean Hanley, Toyota's Australia President of Sales, Marketing, and Franchise Operations, said the upgrades to the LandCruiser 70 Series highlights Toyota's commitment to Australian customers. "The LandCruiser 70 Series has built up a loyal and passionate fanbase with customers drawn to its rugged styling and legendary off-road performance, and this substantially upgraded model builds upon those strengths," Hanley said in a press release.
More details about the Aussie-spec LC70 will be released later this year, according to Toyota.