If you're on your way to or from Overland Expo East and decide to seek out a challenging trail, Bald Mountain is where you need to be. It's located in the Saint Mary's area of George Washington, and the southern terminus is only 45 minutes from Oak Ridge Estates.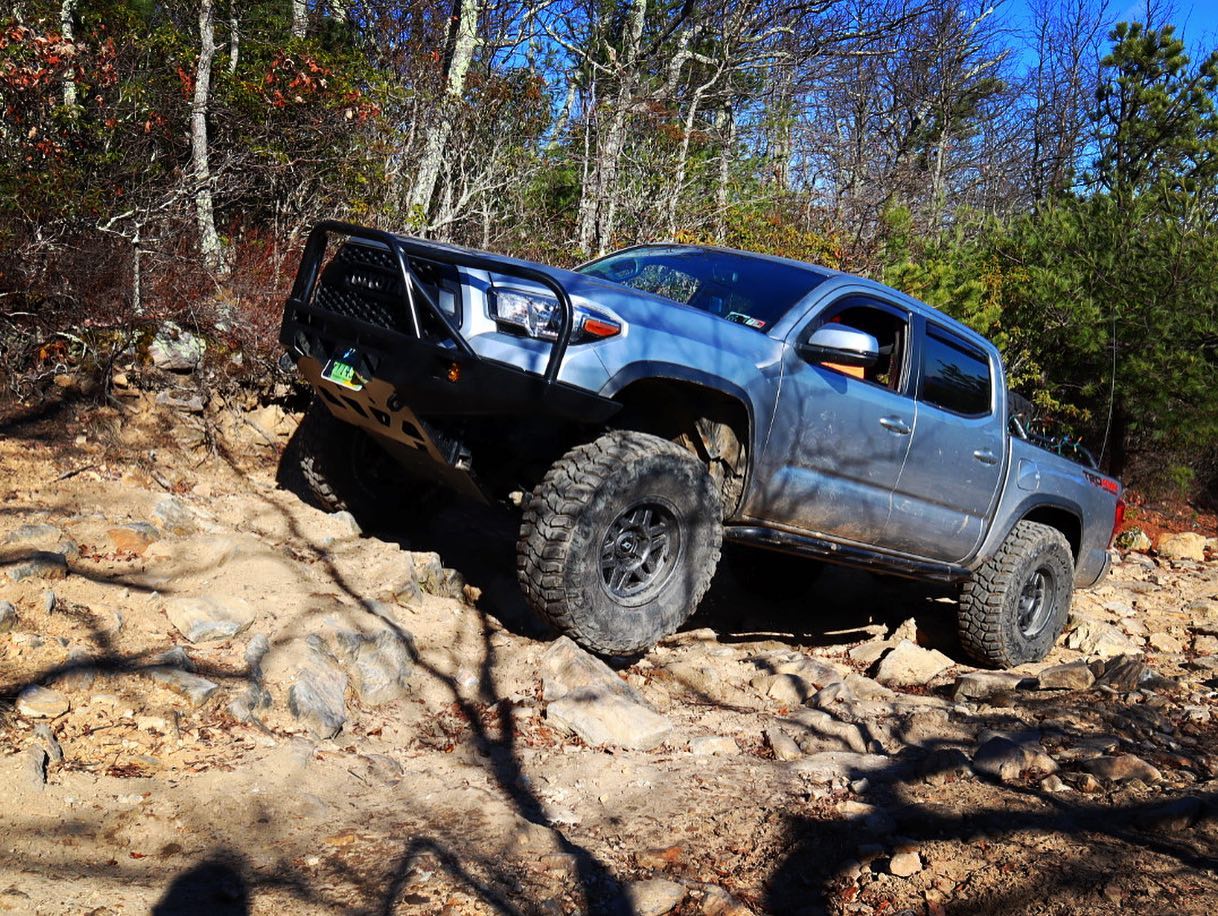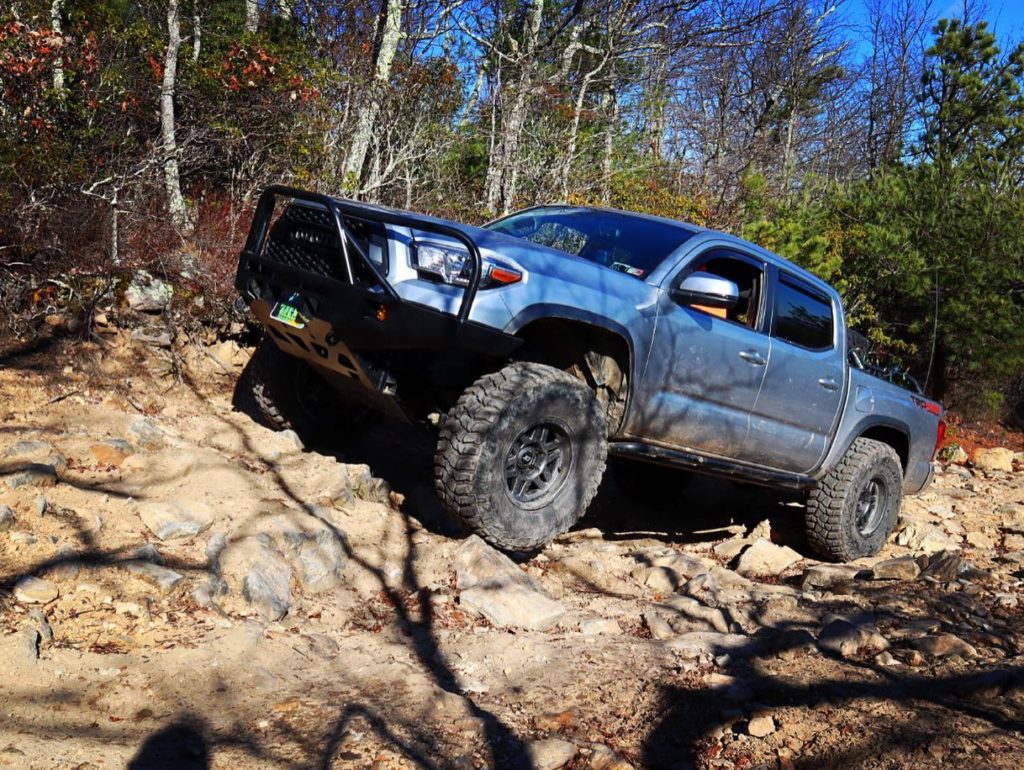 Unlike many of the Trips and Trails we've highlighted in this area, this route is rated as moderate to challenging. The trail climbs from the north end along Coal Rd. to the southern end that intersects with the Blue Ridge Parkway. You'll be traveling mostly downhill to the north if you enter the Bald Mountain trail from the parkway. Be aware that the Blue Ridge Parkway may be closed during inclement weather, so check with the park service if there are any doubts about potential closures.
Along the 10-mile long trail, you'll find large rocks and off-camber ledges. There are also some water crossings that can be over 3-feet deep. Some of these have firm bases, but others have sand and mud bottoms. A quick look at the geotag on social media will show plenty of rigs stuck in these water-filled areas. This route also includes some very tight sections, so pinstriping from the foliage is highly likely.
Bald Mountain is best traveled in a group, and an experienced spotter is highly recommended. Some large rocks will most likely make contact, so skids plates and rock sliders are also recommended.
While the Bald Mountain Trail is only 10 miles long, it's suggested to allow four hours to complete it. A trail of this difficulty is no place to be in a rush. While overlanders wishing to explore Bald Mountain should take a bit of caution and plenty of training, it's guaranteed to provide an adventure.
What to Know:
Time: 4 hours
Distance: 10 miles
Fuel: Gas is available in Stuarts Draft, Virginia.
Highest elevation: 3,517 feet
Water: Water is available at natural sources throughout the route with proper filtration.
Camping: Camping is available at dispersed sites near the south end of the route. Please practice Leave No Trace Ethics and check for required permits and fees.