If you've ever wanted to overland on the moon, this is as close as you can get. The Cinder Hills OHV Area resembles the moon's surface, partially because NASA pockmarked a portion of the Cinder Lakes area to match the Apollo landing sites with a series of controlled explosions in 1967. The location, known as the Cinder Lakes Crater Fields, was designed to recreate the area of the moon that would serve as a landing site for the Apollo missions. Once completed, it was used for lunar rover training and to test other scientific instruments.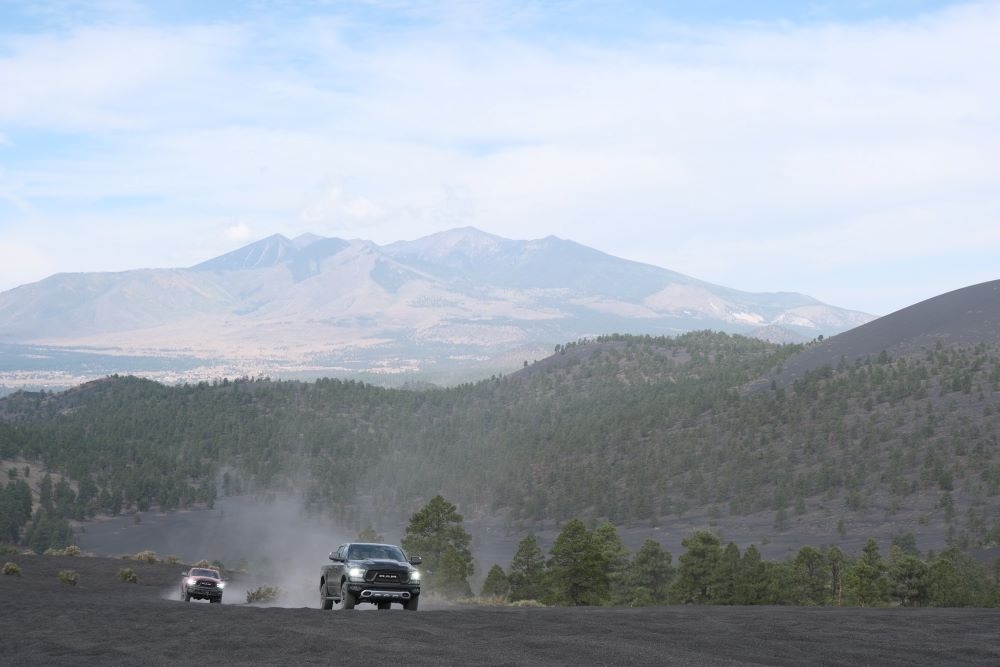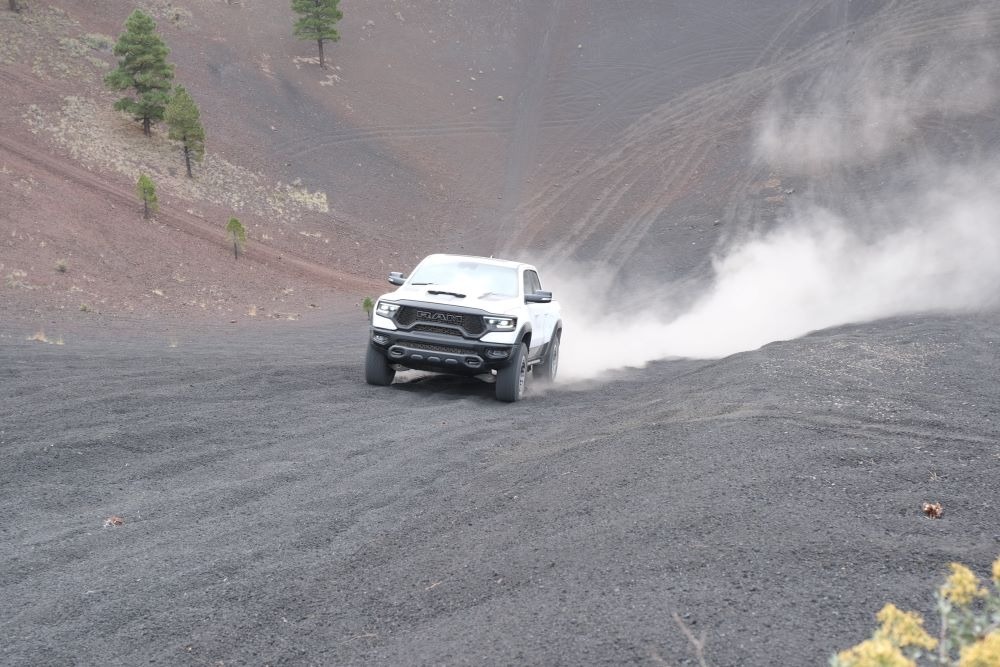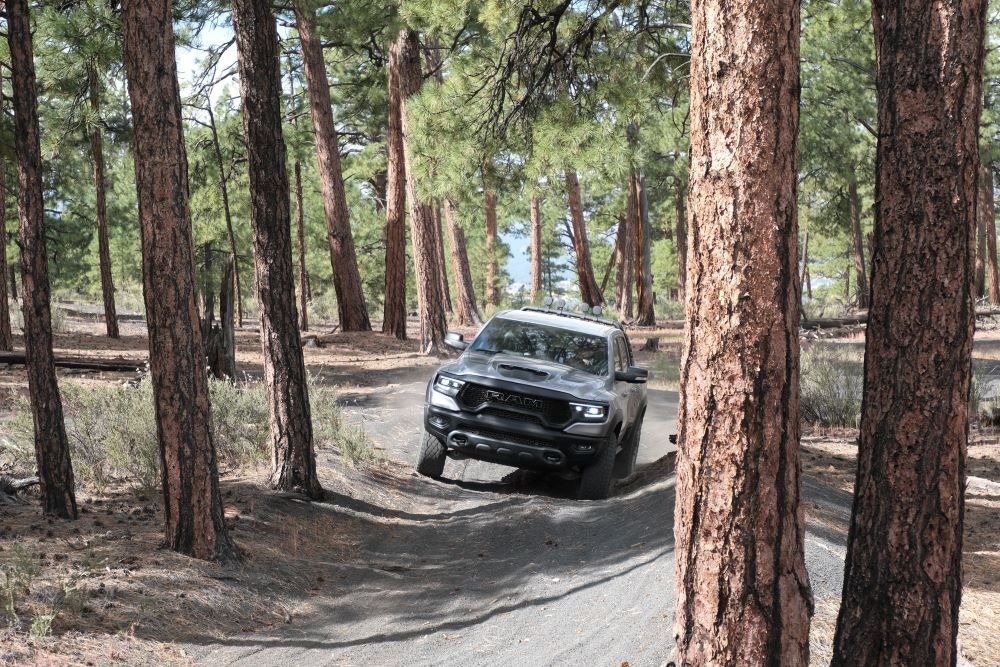 Currently, this otherwordly landscape sits within Coconino National Forest northeast of Flagstaff, AZ. Within the 13,500 acres, you'll find a network of trails that offer wide-ranging opportunities to explore via dirt bike, UTV, or 4×4. The namesake cinders, small volcanic pebbles, make up the vast majority of the soil in the area, and ponderosa pines dot the surrounding craters and cones. Geologically speaking, the latest eruption in 1085 AD was relatively recent, but geologists still classify these volcanos as extinct. While you can travel cross country in this area, it's recommended to stay on the established trails to avoid sensitive vegetation and areas where the cinders are extremely soft.
The Cinder Hill OHV area trails range from smooth forest roads to steep climbs that weave through the ponderosas. There are also numerous hill climbs in and around the volcanic craters. While these climbs are a tempting challenge, be prepared in terms of off-road training, risk management, and recovery equipment.
If you're looking to incorporate a visit to the Cinder Hills into a longer trip, there are plenty of overlanding opportunities in the area. You can combine Elden Mountain, Schultz Pass, the O'Leary Peak Loop, and Cinder Hills OHV into a 60-mile off-road tour of northern Arizona that begins outside Flagstaff. Of course, if you time your visit right, you can also attend Overland Expo West at Fort Tuthill Park.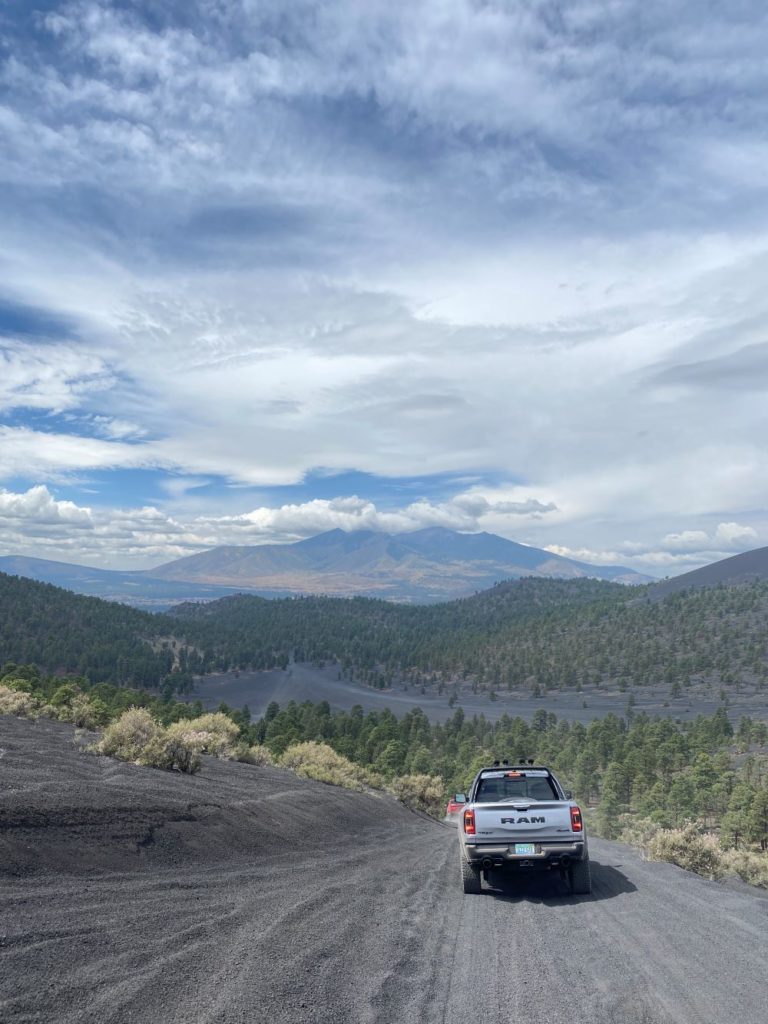 What to know:
Time: 2 Hours

Distance: 24.2 Miles

Fuel: None available. Bring adequate and backup fuel for emergencies.

Highest Elevation: 8,003 feet

Water: None available. All camping is fully self-supported.

Other considerations: Be especially mindful of cross-country travel. The rises and knolls in the area can hide the approach of other vehicles.