With vehicle electrification happening across the industry, it's no surprise that van and RV makers are also looking to offer a fully-electric option for travelers, and it may have many advantages over gas-powered rigs in the future.
At the recent RV SuperShow in Florida, Winnebago showed off their second-generation prototype EV RV, called the eRV2. While Winnie's first EV was a full-on custom makeover of a Ford Transit van, the eRV2 is based on the new all-electric Transit, greatly simplifying the conversion – with one big caveat.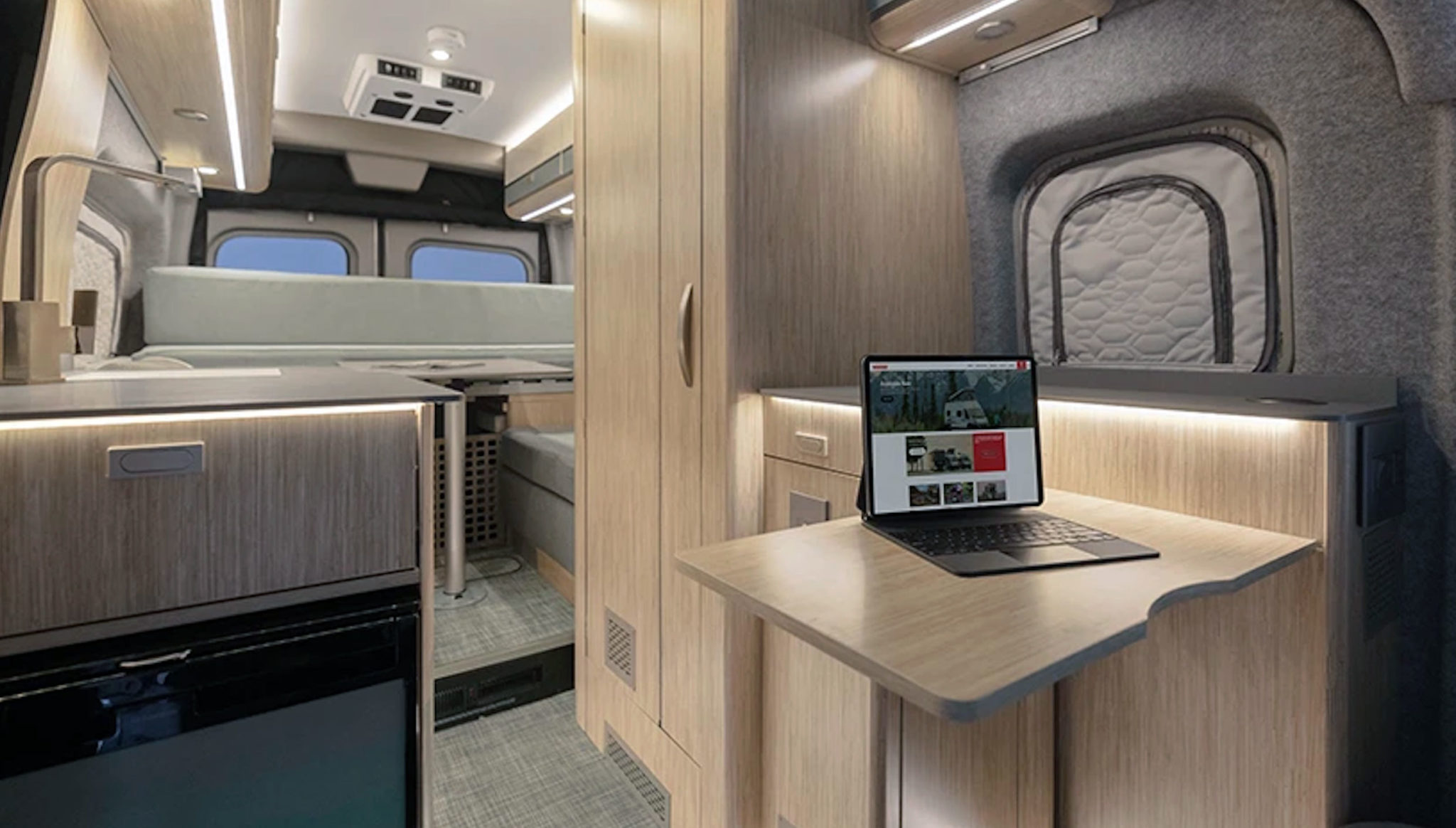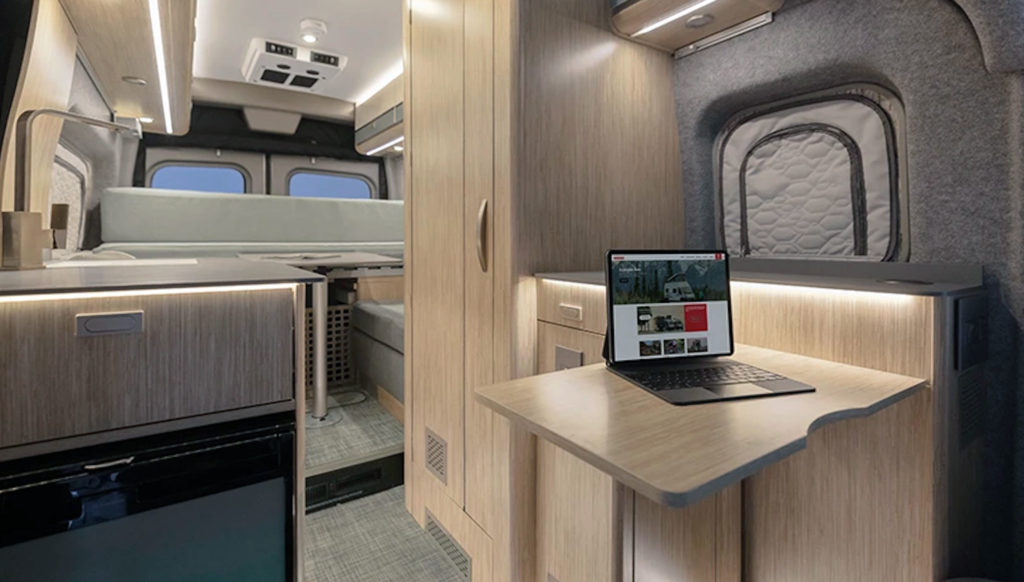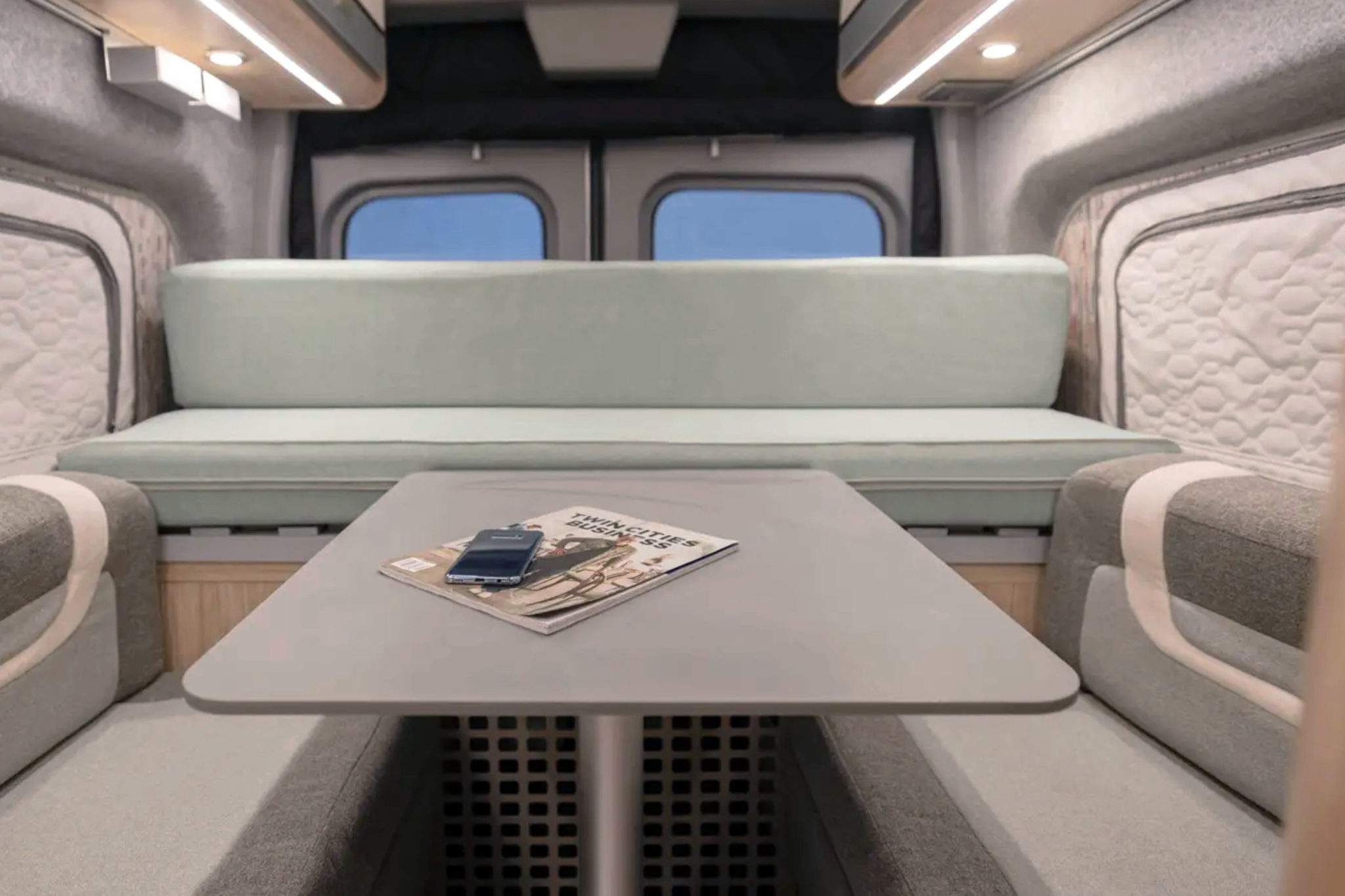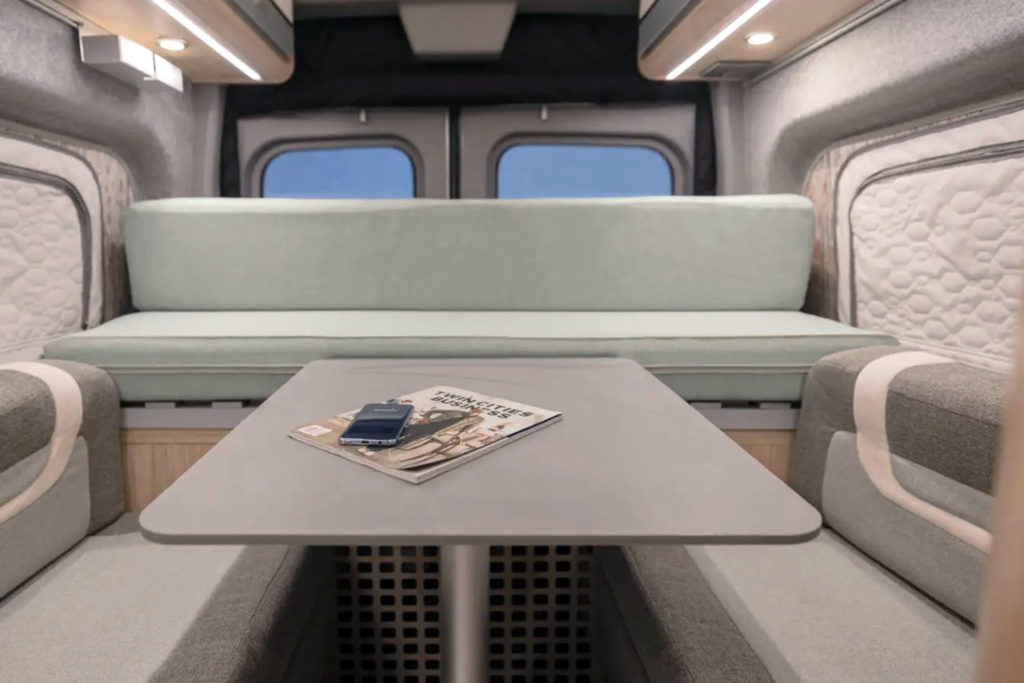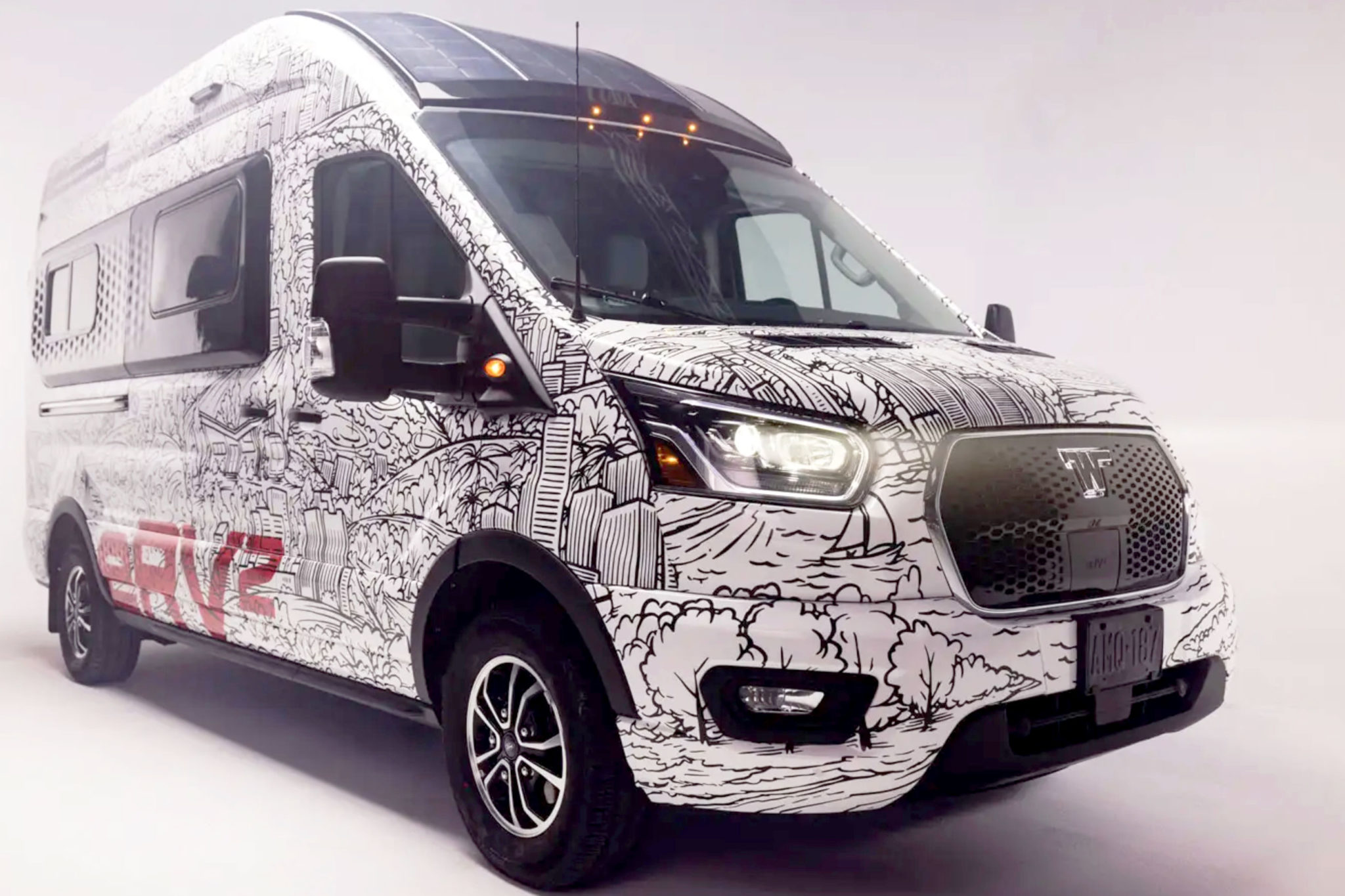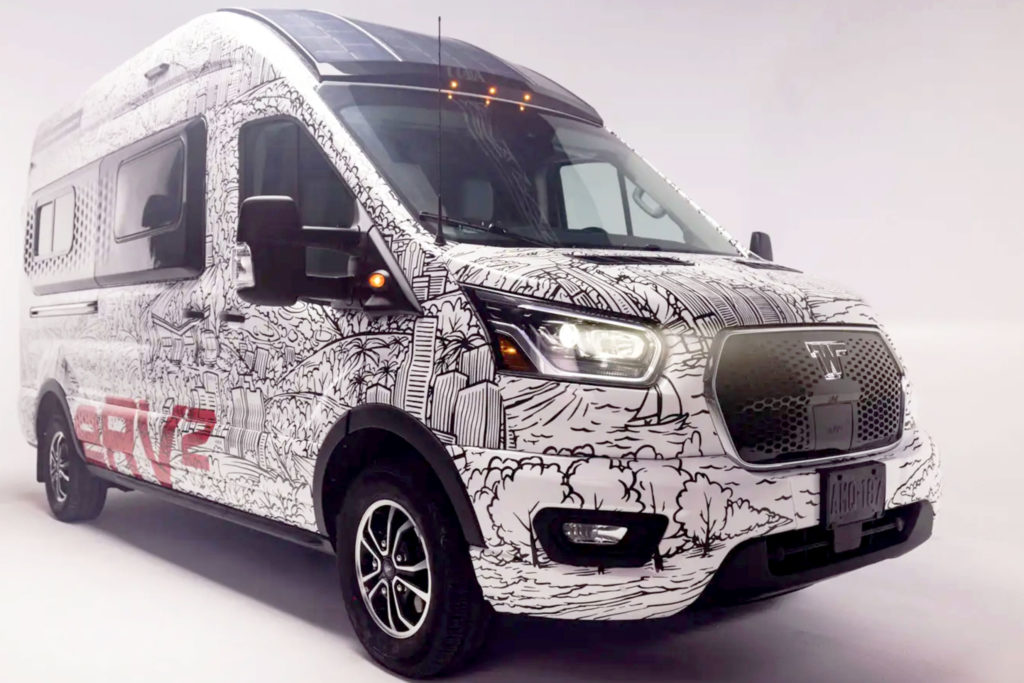 With the EV system already in place, Winnebago turned their attention to the inside and came away with a rather stunning interior featuring recycled and reusable materials, clever indirect multi-hue LED lighting, what appears to be a great use of space, and all the creature comforts.
Additional tech includes a 900-Watt rooftop solar panels and a 48-Volt 15kWh secondary battery for running the tech not associated with the higher-powered main battery. Winnebago says campers can go a week (at best) off-grid before running out of juice.
The caveat? As it sits, the new electric Winnie has only about 100 miles of driving range on the stock battery, which is still impractical for pretty much any situation. Again, it's a prototype and an R&D test bed, and Winnebago says they are actively looking for longer drive-range solutions, but the rest of the setup looks pretty enticing.
Check out Winnebago's video tour of the eRV2.
Meanwhile, in Europe, Mercedes-Benz is also looking to reskin their popular Marco Polo excursion caravans/camper vans with an electric makeover. Called the EQT Marco Polo Camper Van, Benz will be putting the new EQT van-based platform EV camper into production with a standard length platform to start and a long wheel-base version to come soon. Expect it to be available later this year in Europe. The base price should pencil out to about $53,000.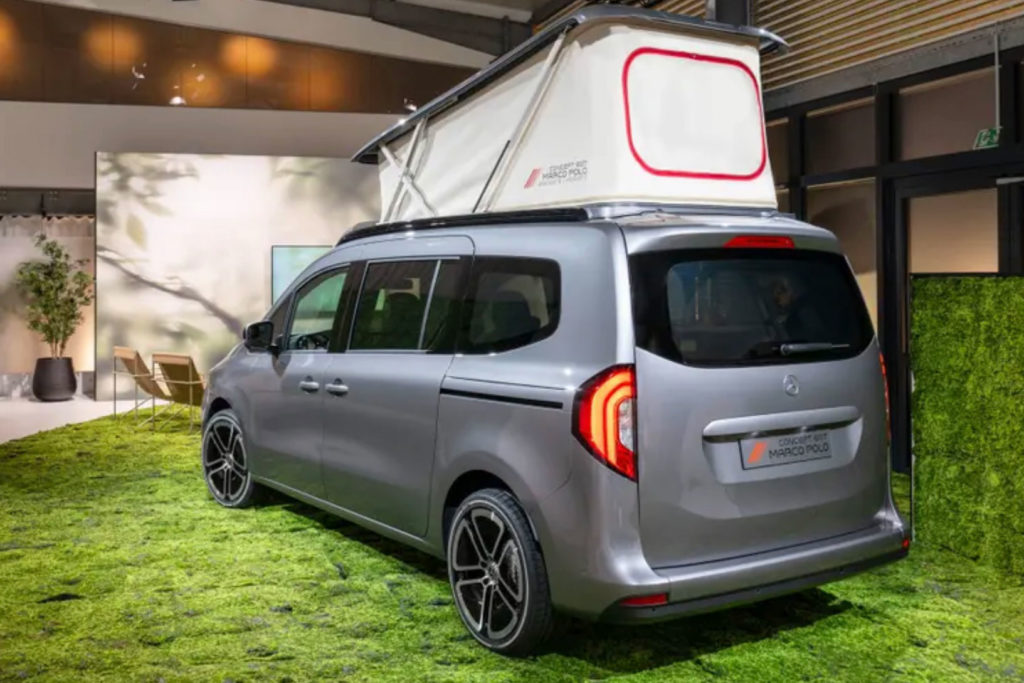 The EQT will have a single motor putting out 122 horsepower and 180 pound-feet of torque, which isn't much, but the lower output should at least wring some extra range out of the 45kWh battery pack and easily best the Winnie's range. Like the Winnebago, the EQT will have a second lower-voltage battery connected to a solar array for powering tech and such instead of drawing off the main drive battery. No range figures were immediately released.
The EQT will feature a pop-top for the sleeping room and interior stand-up room, along with the usual camping accouterments.