After three long years, Toyota has brought the Land Cruiser nameplate back to the U.S., but it's not the Bronco buster that we hoped it might be. Let's get some quick facts out of the way:
The Land Cruiser is coming back to the U.S. market after a three-year hiatus. It's likely a trim line of 6th-gen 4Runner (more on that below).
It comes in three trims: Land Cruiser 1958 that looks retro-y; Land Cruiser (yes, you'll be able to buy a Land Cruiser Land Cruiser); and Land Cruiser First Edition.
Only one powertrain is available, a hybrid turbocharged 2.4-liter four-cylinder, good for 326 horsepower and 465 torques, mated to an eight-speed automatic.
It has 18-inch wheels wrapped in 31.5″ tires (245/70R18), 8.7 inches of ground clearance, and a standard rear locking differential.
It's 4.4 inches narrower and 1.2" shorter than the outgoing 200 Series.
Pricing, which will be announced closer to the on-sale date of Spring 2024, will be in the mid-$50,000 range.
With that out of the way, let's talk about the all-new 2024 Toyota Land Cruiser.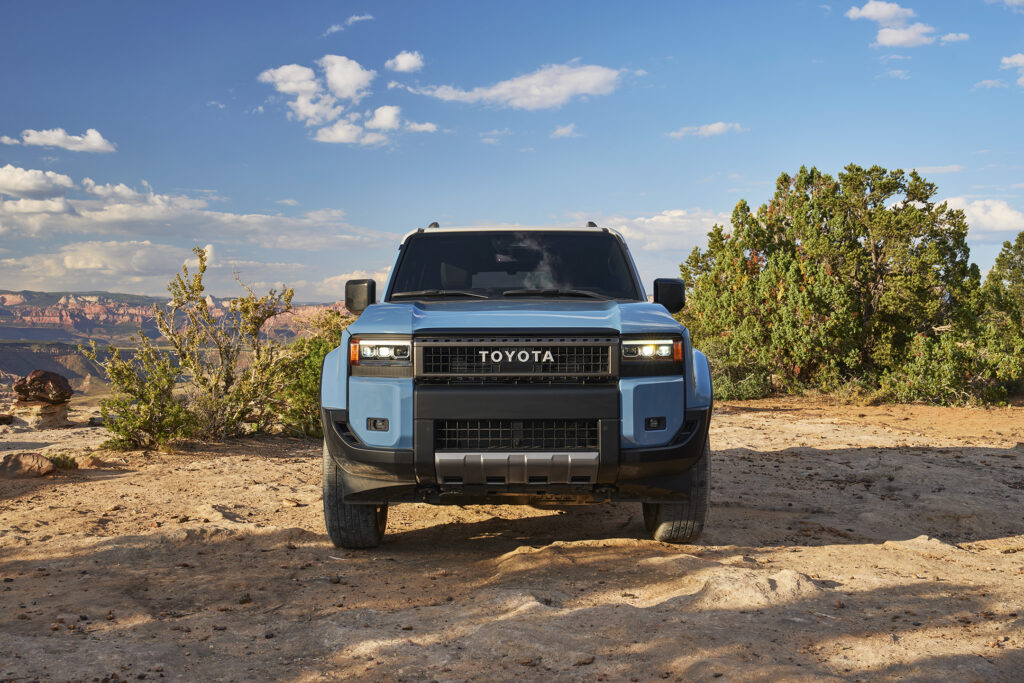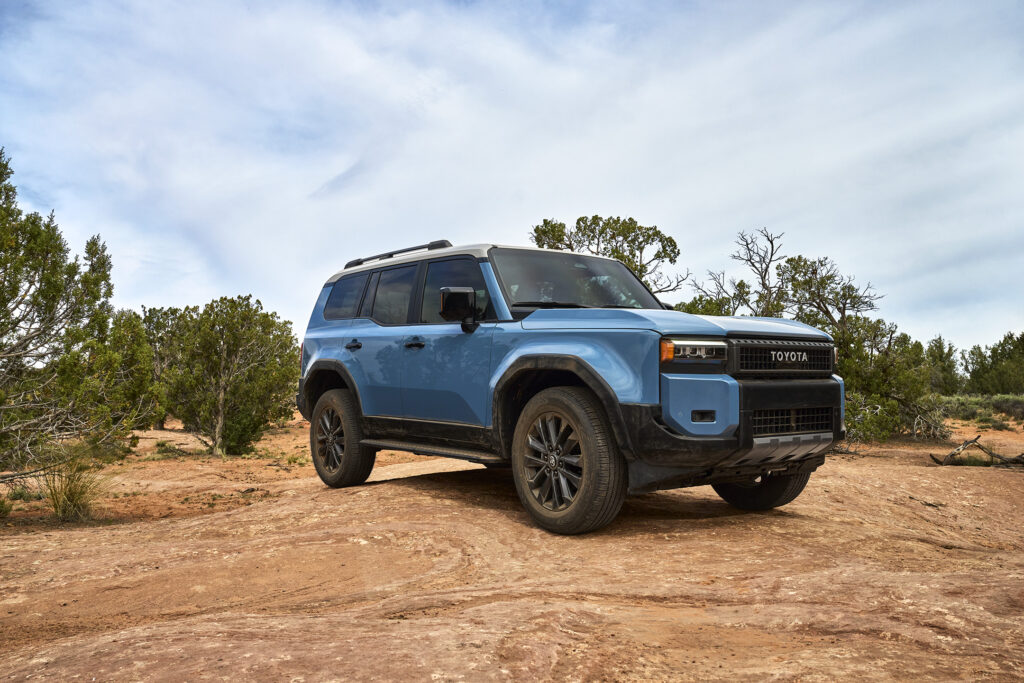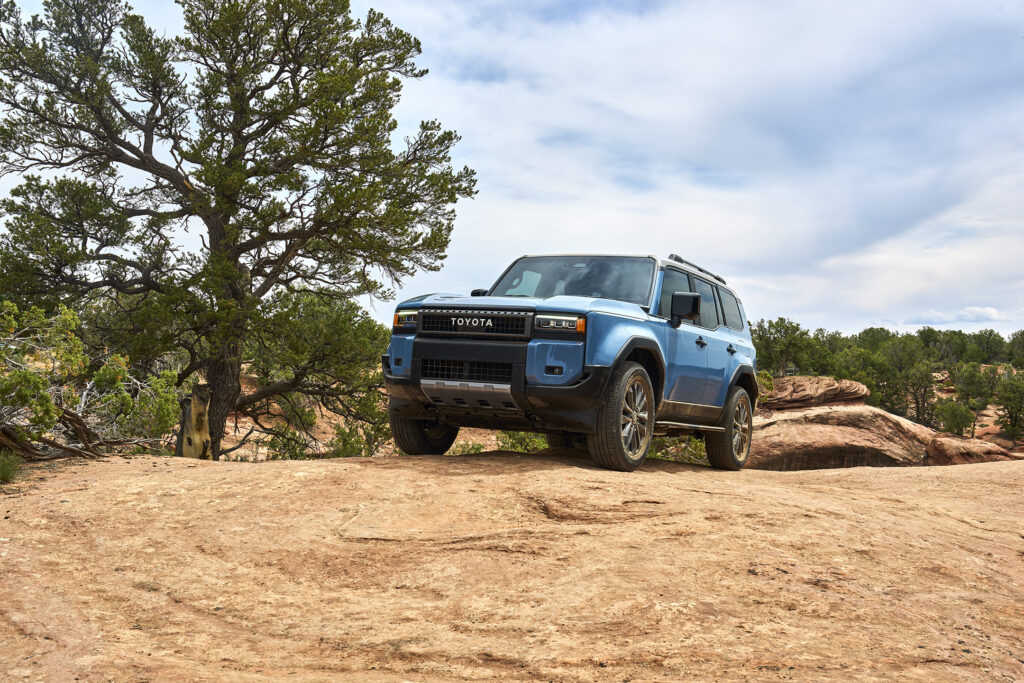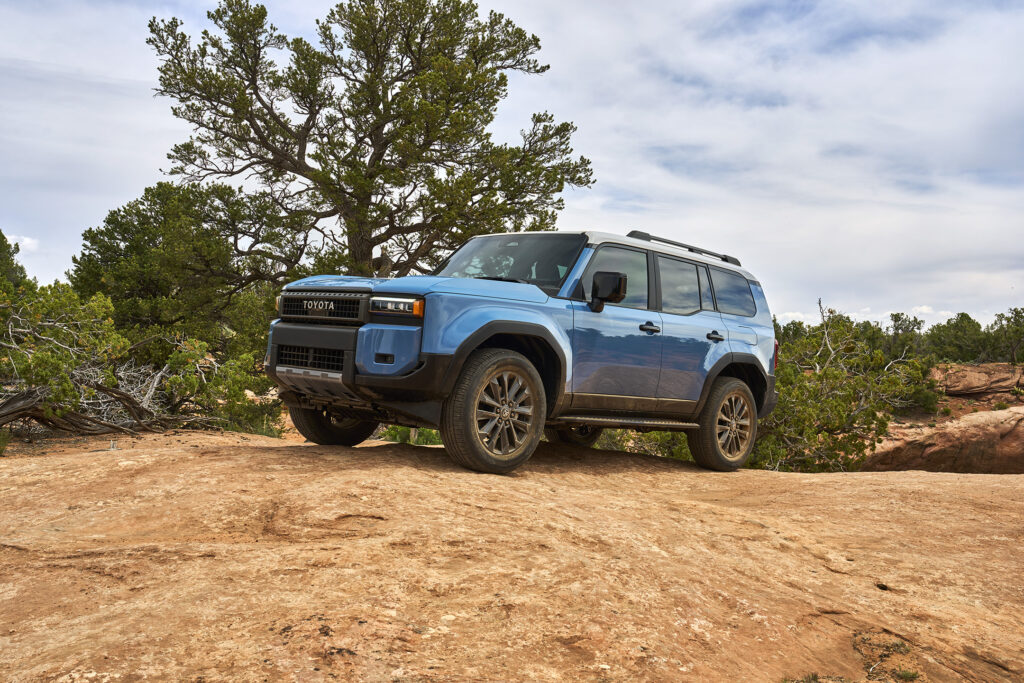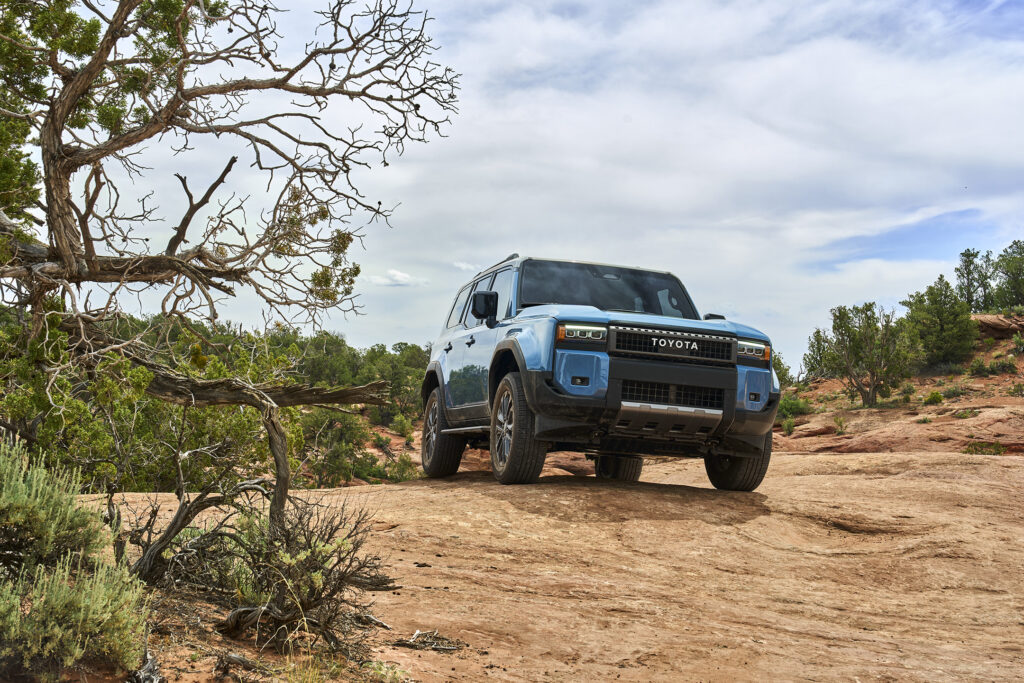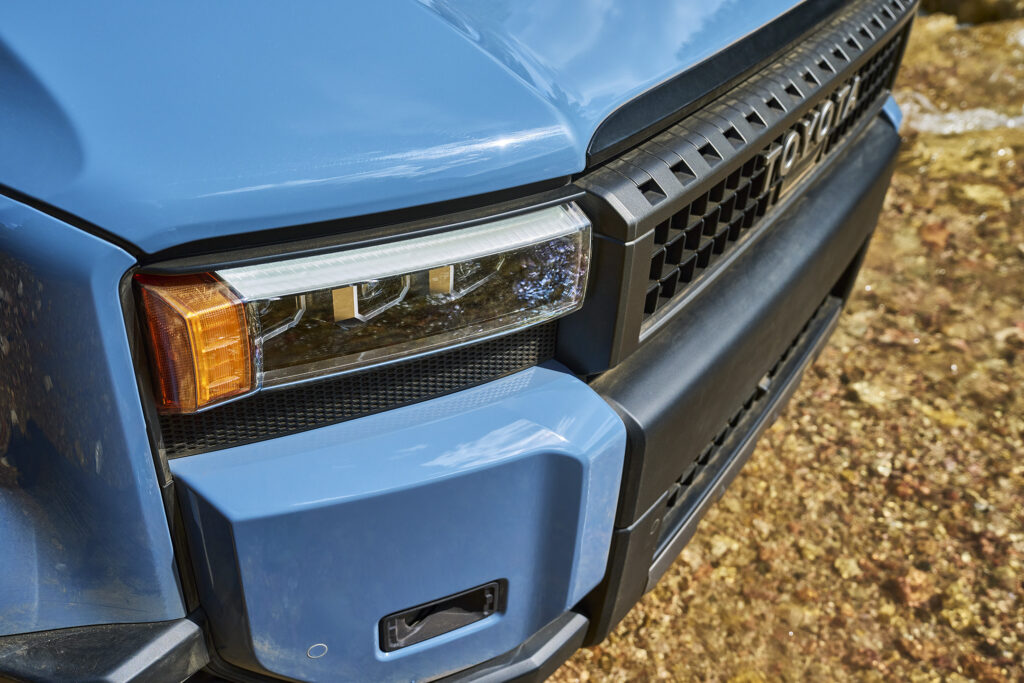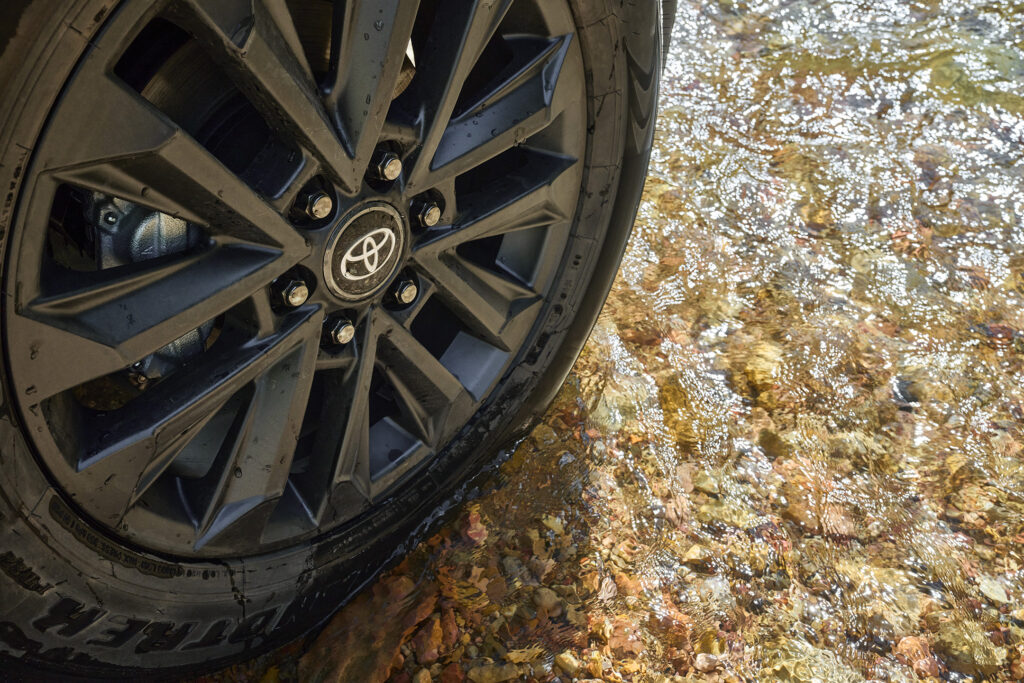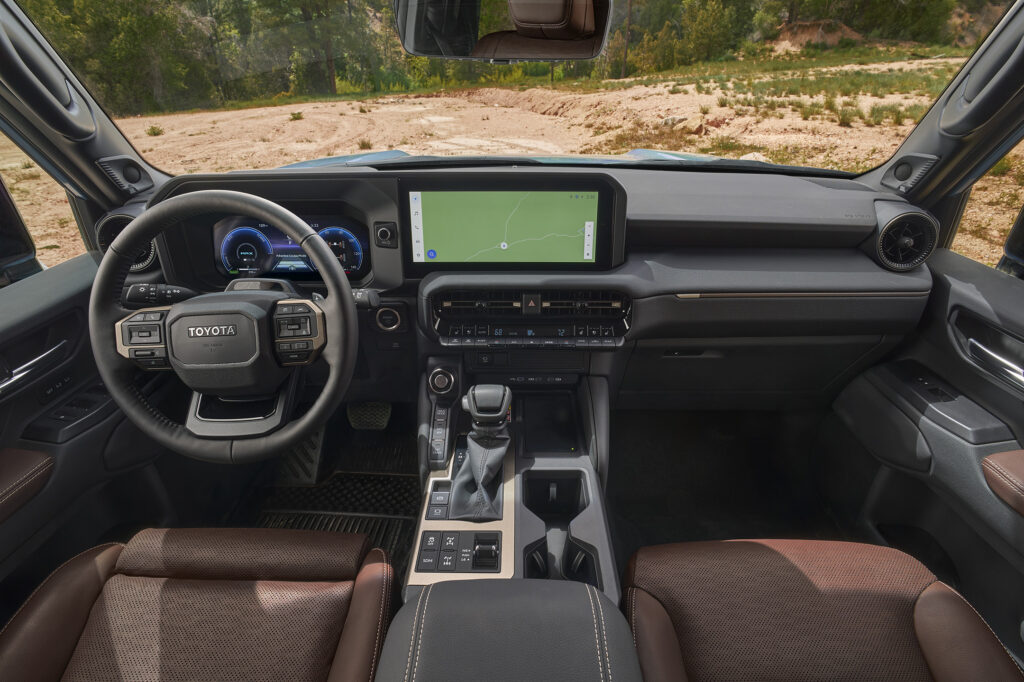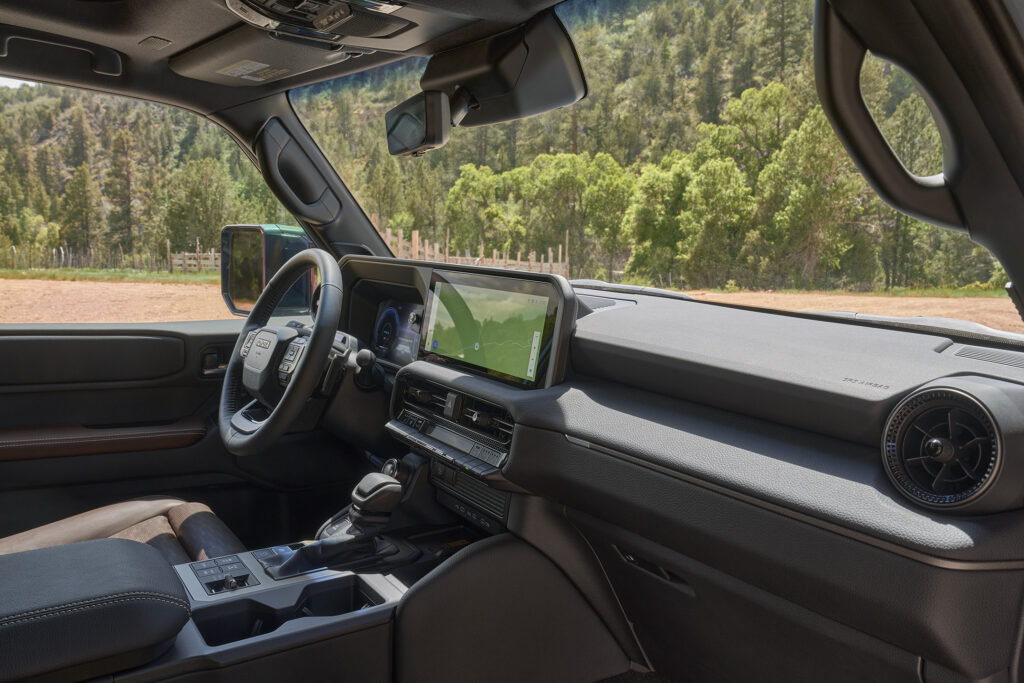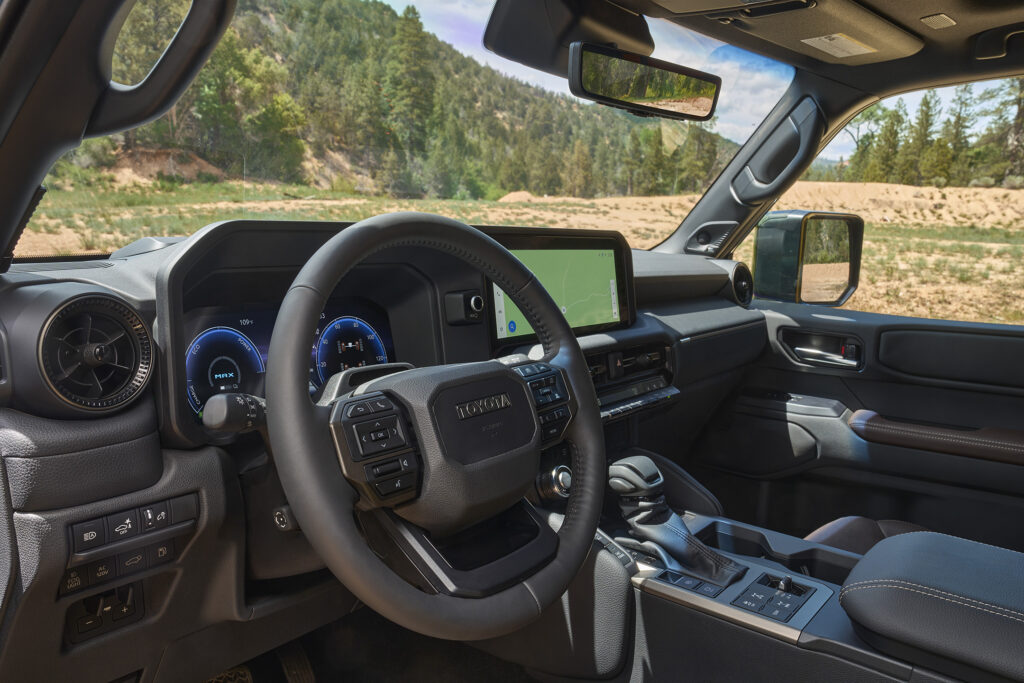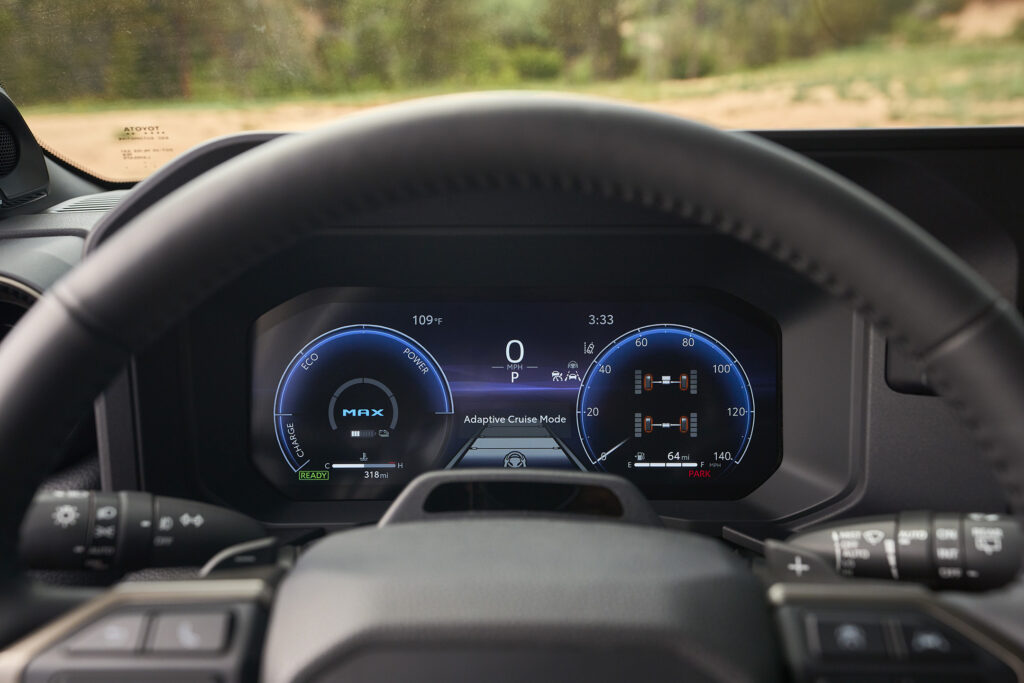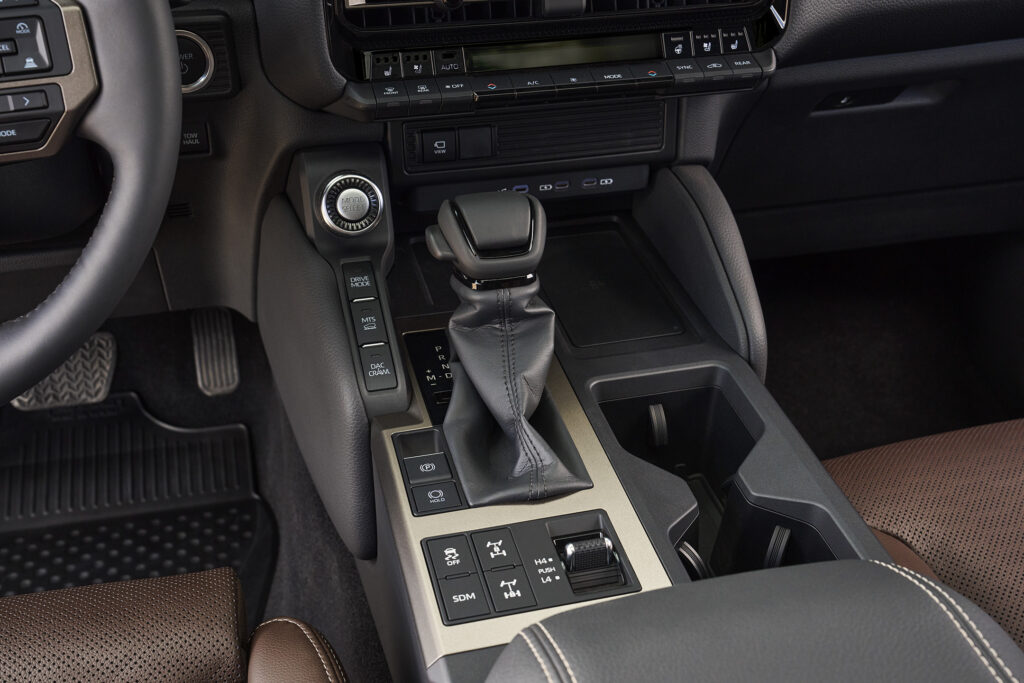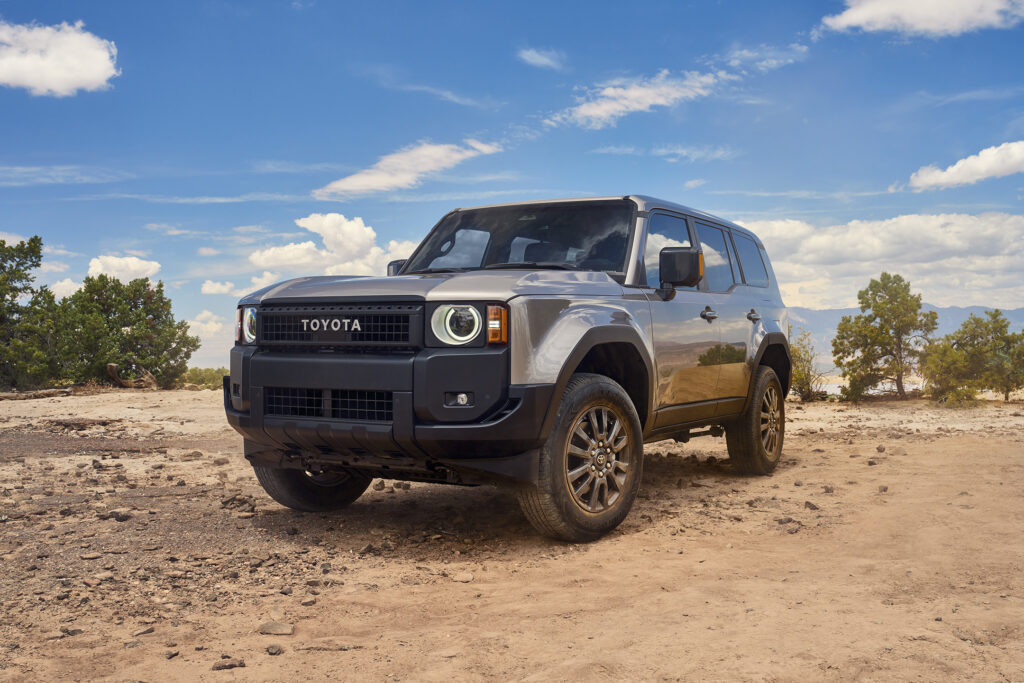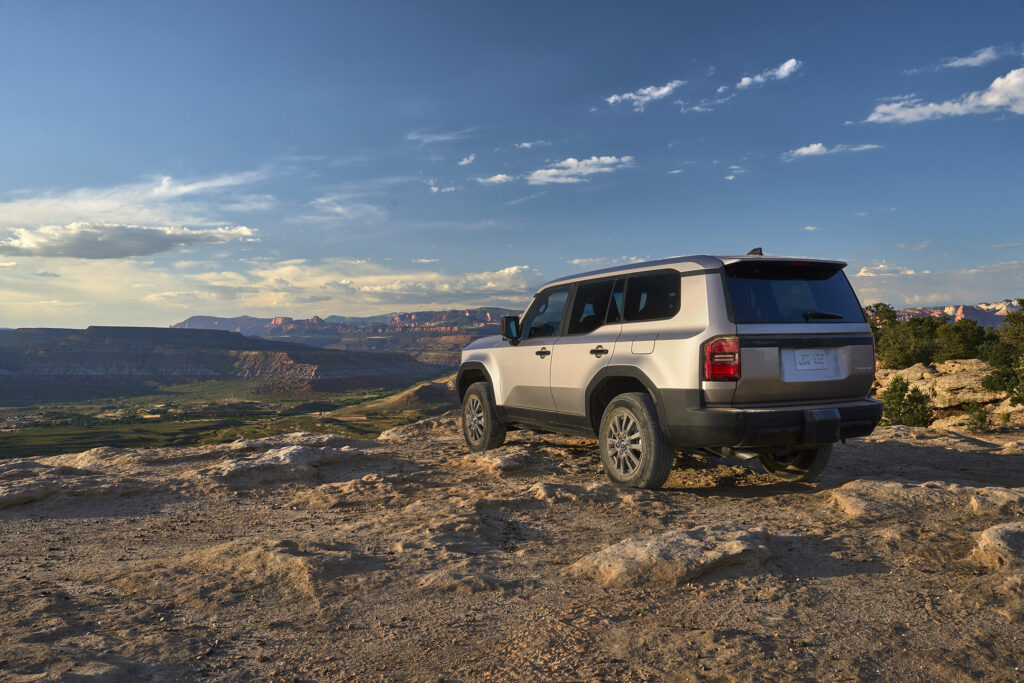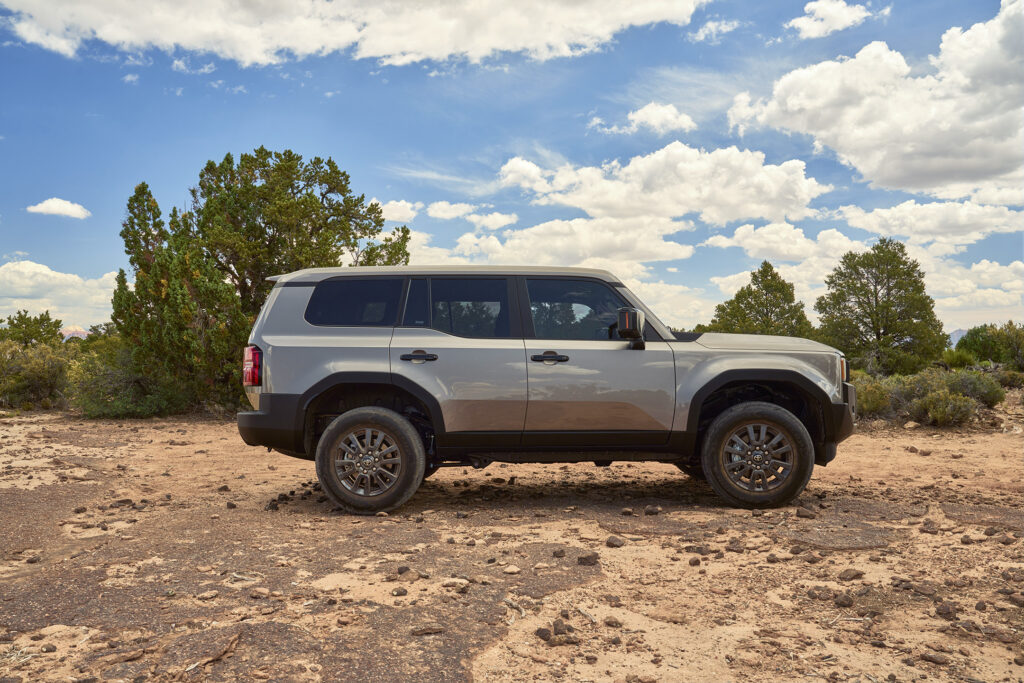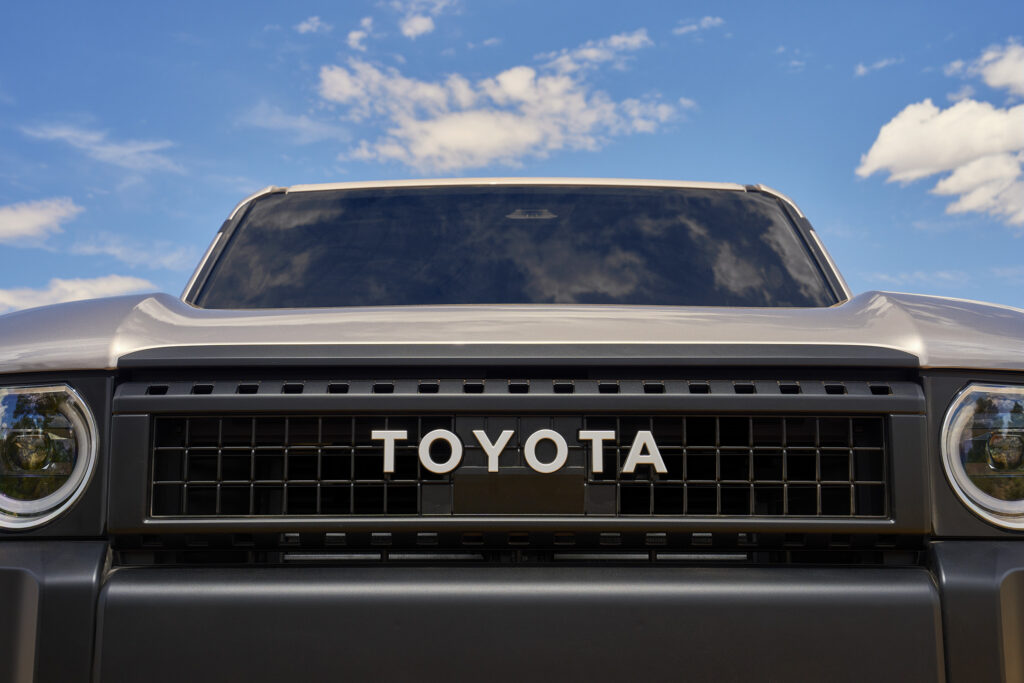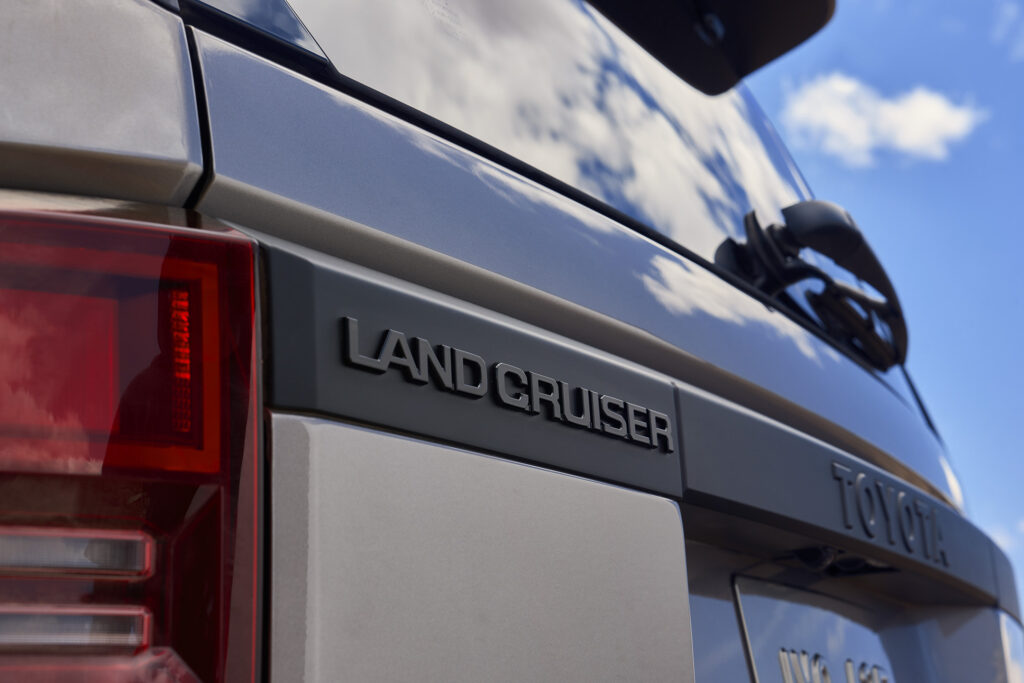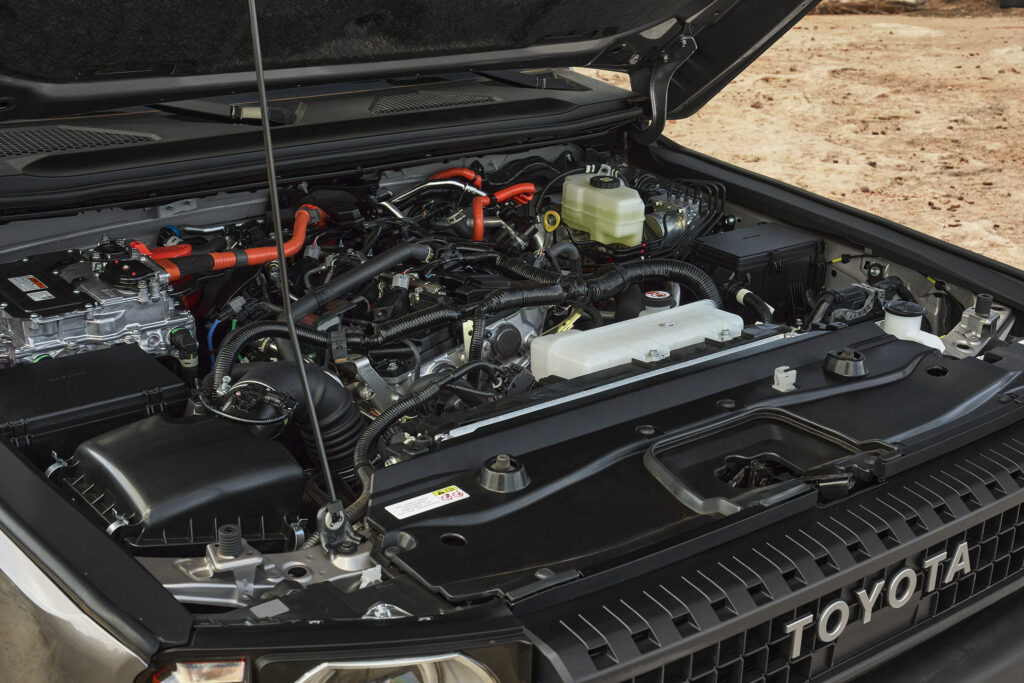 Importance
Land Cruiser might be the most important nameplate in overlanding. Before 4Runner and Tacoma came to prominence, Land Cruiser was the main contender in the then-fledgling overland segment in the United States. As such, it's incredibly important. However, I might be a bit biased; I've owned three Land Cruisers (holding onto my FJ80 forever).
Really, though, when you say the word "overlanding" people probably imagine a Land Cruiser. When it was ripped away from us a few years ago, it was painful. At least for me, it felt like a member of the family had died — the overlanding granddaddy.
Thankfully, Toyota hasn't given up on Land Cruiser and brought it back to U.S. shores in what has yet to have been given a chassis codename. For now, we'll just call it the 2024 Land Cruiser. Let's dig in.
Three trims, one name
I posited months ago on social media that the return of the Land Cruiser nameplate would not be on its own distinct model but rather as a top trim of the sixth-generation 4Runner. Tacoma has Trailhunter, and 4Runner will have Land Cruiser. Toyota has not made that distinction clear yet. However, based upon the fact that the Land Cruiser you see here has trim lines exclusively called "Land Cruiser," I am betting I am right.
I expect that we will see the new 4Runner debut with nearly identical bodywork but with a distinct front fascia and that it won't be as off-road-y as the Land Cruiser.
Toyota has bestowed three different trim levels on the Land Cruiser: Land Cruiser 1958, Land Cruiser (no, really), and Land Cruiser First Edition. The latter will be limited to 5,000 units in the first three months and be all loaded up and special and stuff.
The first two, LC '58 and LC, are distinguished by their headlight designs. The former has round LED headlights reminiscent of the FJ40. The latter boasts square-ish headlights, a nod to the FJ62. I can't decide which I like best (yet).
No matter which trim line you pick, you get one powertrain: Toyota's i-Force MAX turbocharged 2.4-liter four-banger mated to a 48-hp electric motor between the eight-speed automatic transmission that routes power to all four wheels through a two-speed transfer case and locking center differential. All told, it produces 326 horsepower and 465 foot-pounds of torque, which is more than enough to propel you down the trail. It'll also tow 6,000 pounds.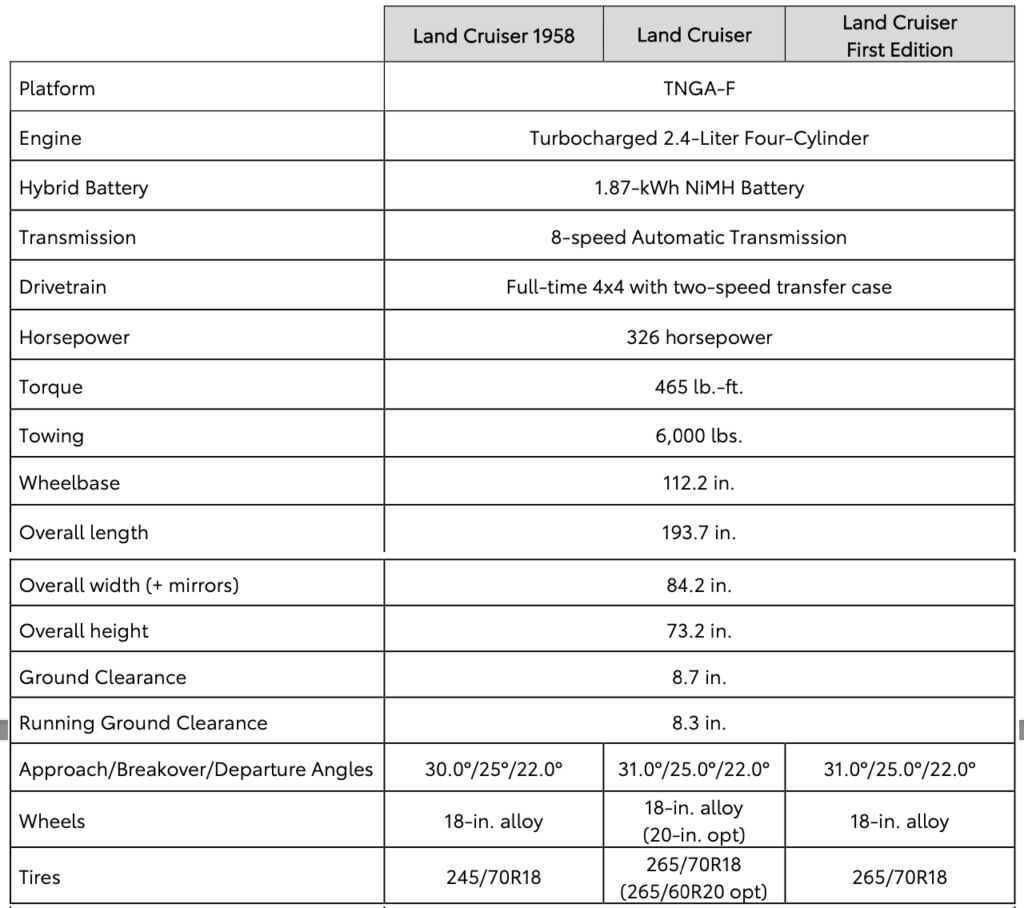 No, there's no front locker — no triple-locked Land Cruisers in this generation. But the rear locker comes standard on the automatic limited-slip rear differential that makes up the full-time four-wheel drive system. So, there's that.
Suspension is formed by a new double-wishbone front setup, and the rear is multi-link. All four corners are coil sprung. 17-inch disc brake rotors are also found at all four corners, surrounded by 18-inch wheels. These 18s are wrapped in 31.5″ tires (245/70R18). Unfortunately, however, the Land Cruiser only boasts 8.7 inches of ground clearance — a far cry from the 12.2 inches of the Chevrolet Colorado ZR2 Bison.
The Land Cruiser has to be good off-road, of course. So, you'd think it'd have best-in-class off-road geometry. Well, not so fast. Its approach angle is 31.0 degrees, departure is 22.0 degrees, and breakover is 25.0 degrees. To put that into perspective, Bronco has a 43.2-degree approach, 37.0 departure, and 26.3 breakover. You can see that the overhangs on the Land Cruiser are much greater than the Bronco. Worse yet, Bronco has 11.5 inches of ground clearance.
That said, front recovery hooks are standard, and you can add rock rails and "full coverage" steel skid plates to your Land Cruiser.
Is it worth it?
There's no doubt the 2024 Land Cruiser will be a hit with the overlanding crowd. But should it be? I want to say "yes," but I am also very torn. It has the makings of a great truck, but it also seems like Toyota designers pulled many punches. For example, omitting a front locker while designing only 8.7 inches of ground clearance into the truck.
Worse yet, the Land Cruiser is obviously a GX550 with a different facia and powertrain. And, if I am right, Land Cruiser will just be a trim line of the 6th-gen 4Runner. If this is true, and I really believe it is, it'll be truly disappointing. Land Cruiser is one of the most famous nameplates in the world. Has Toyota relegated it to trim-line status? Gosh, I hope not. It sure seems like it, though.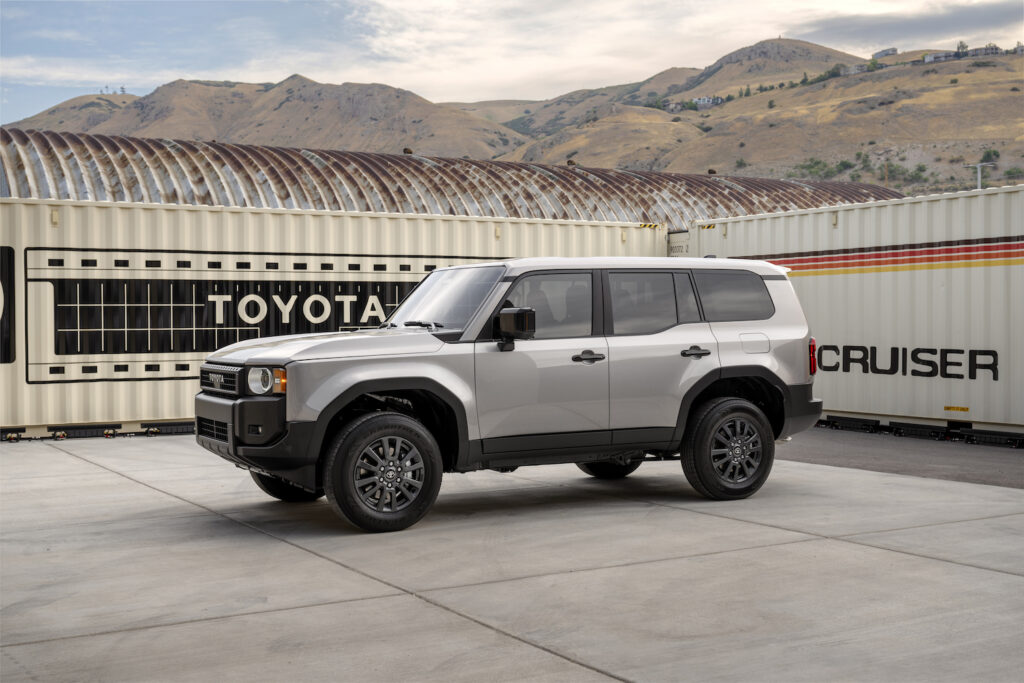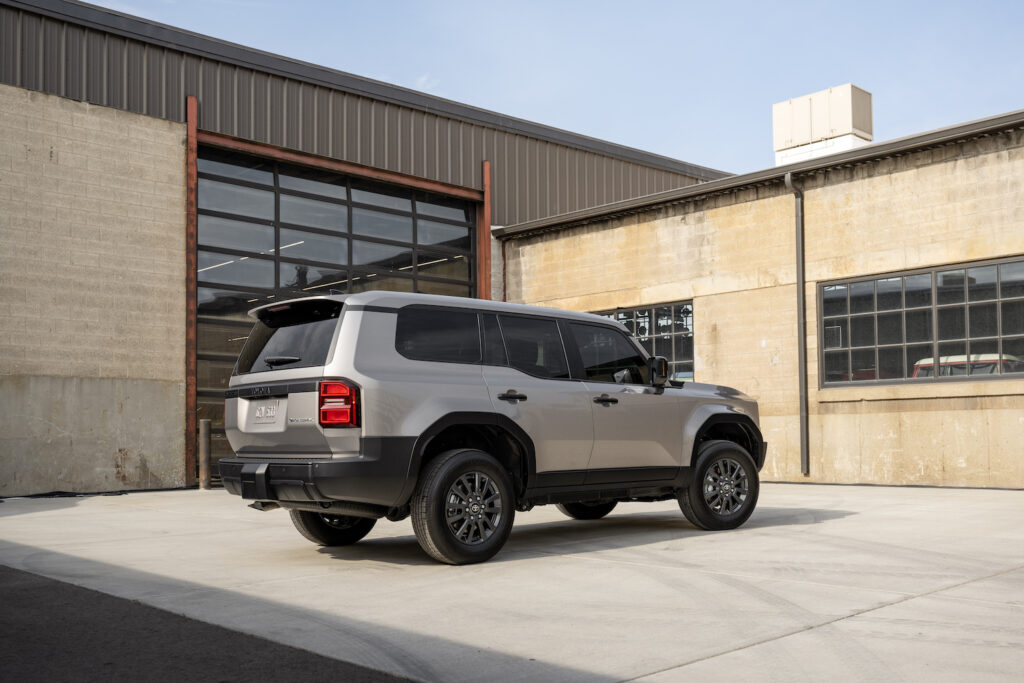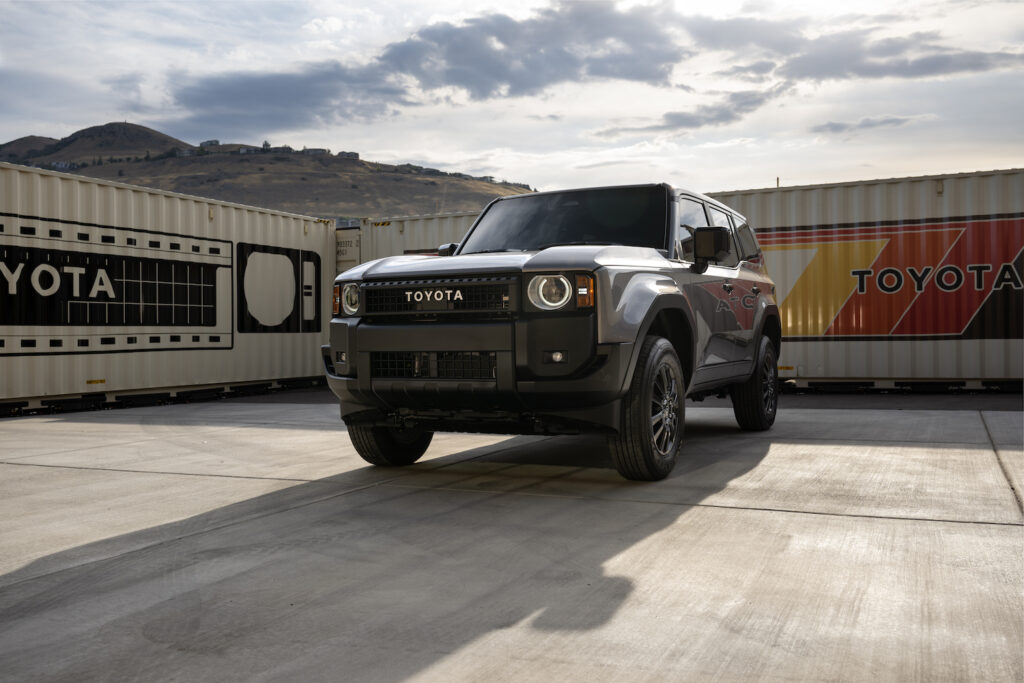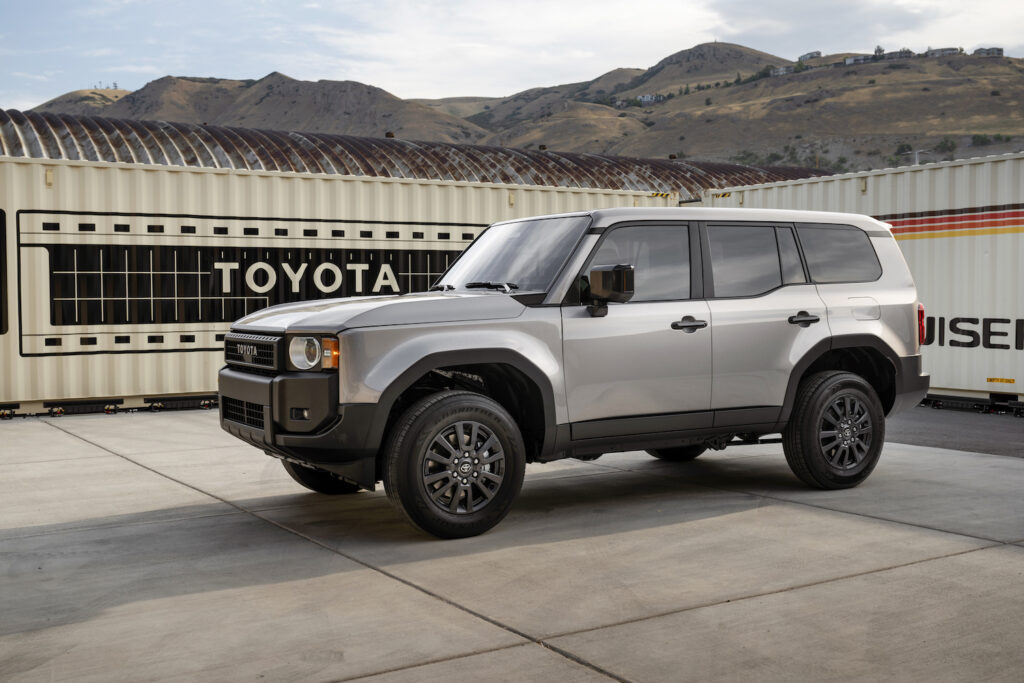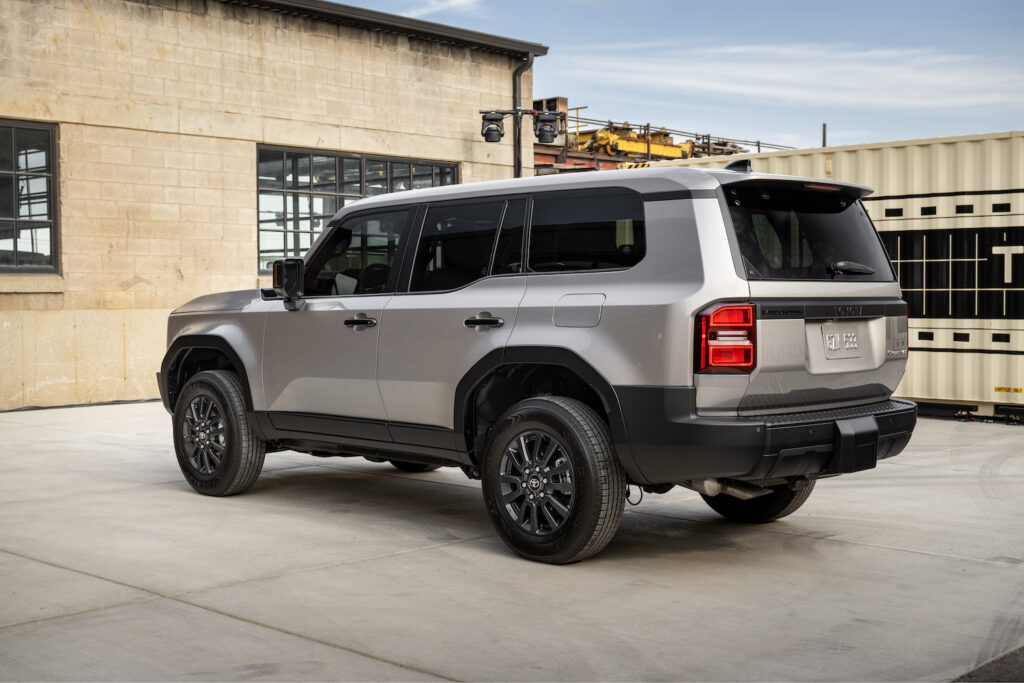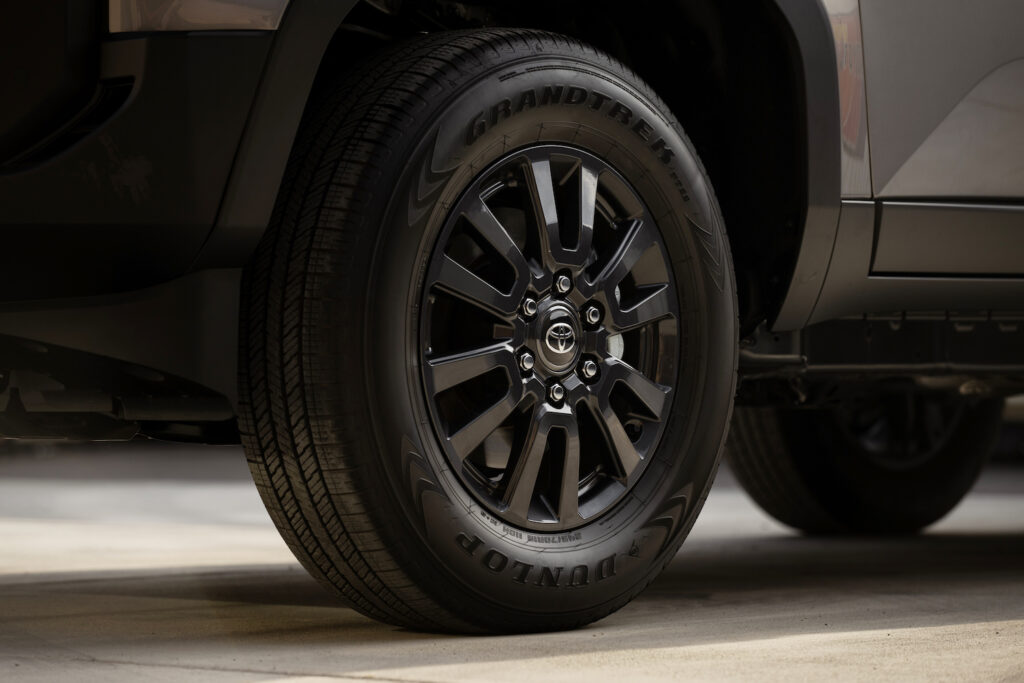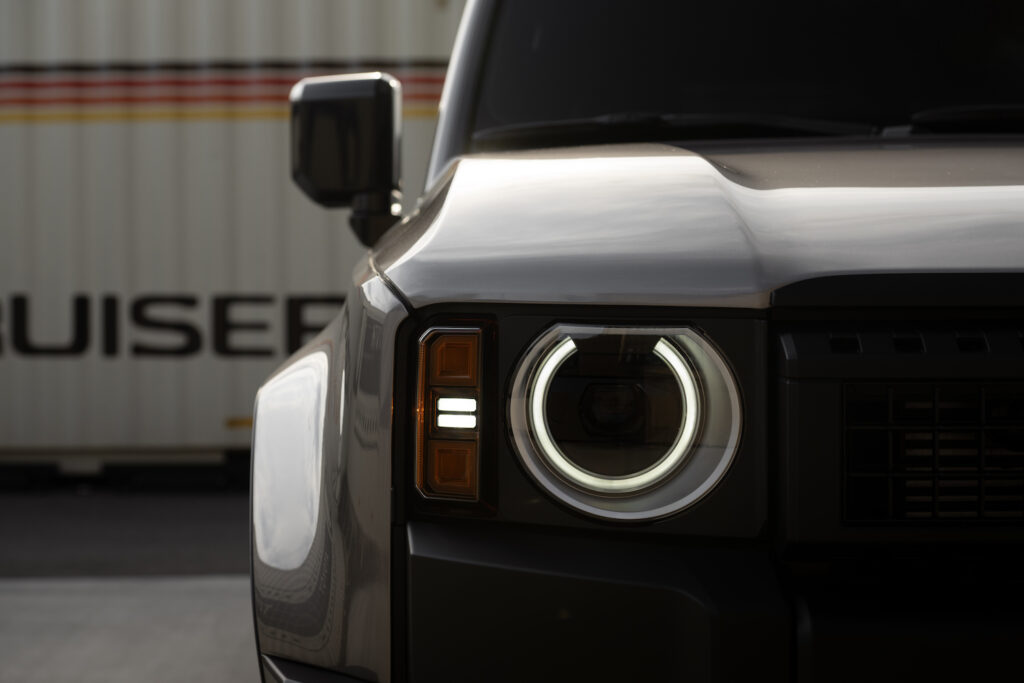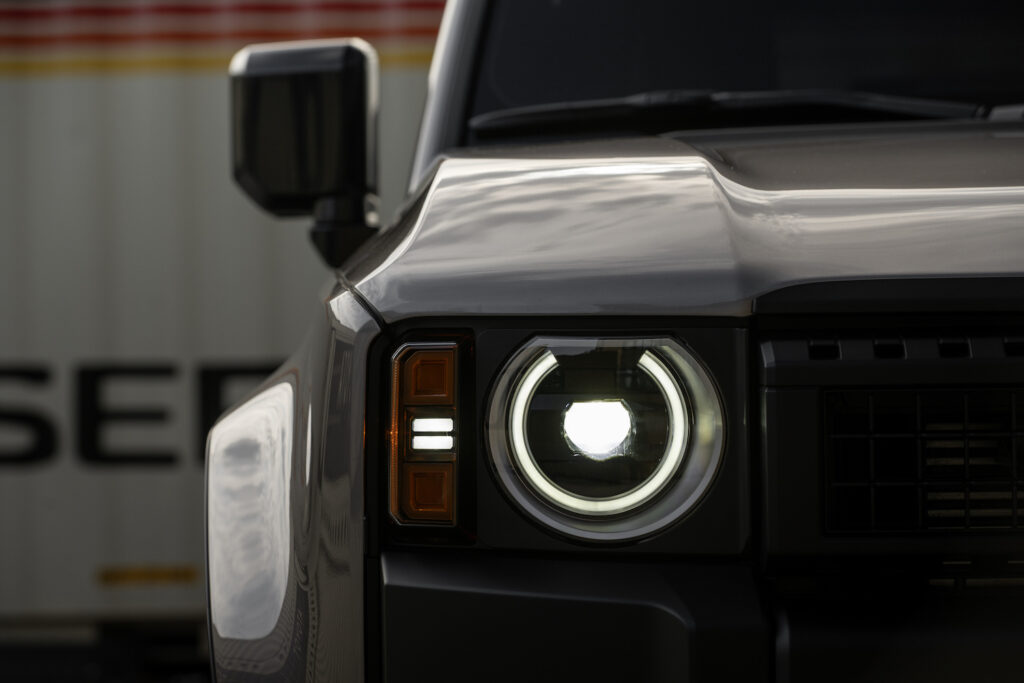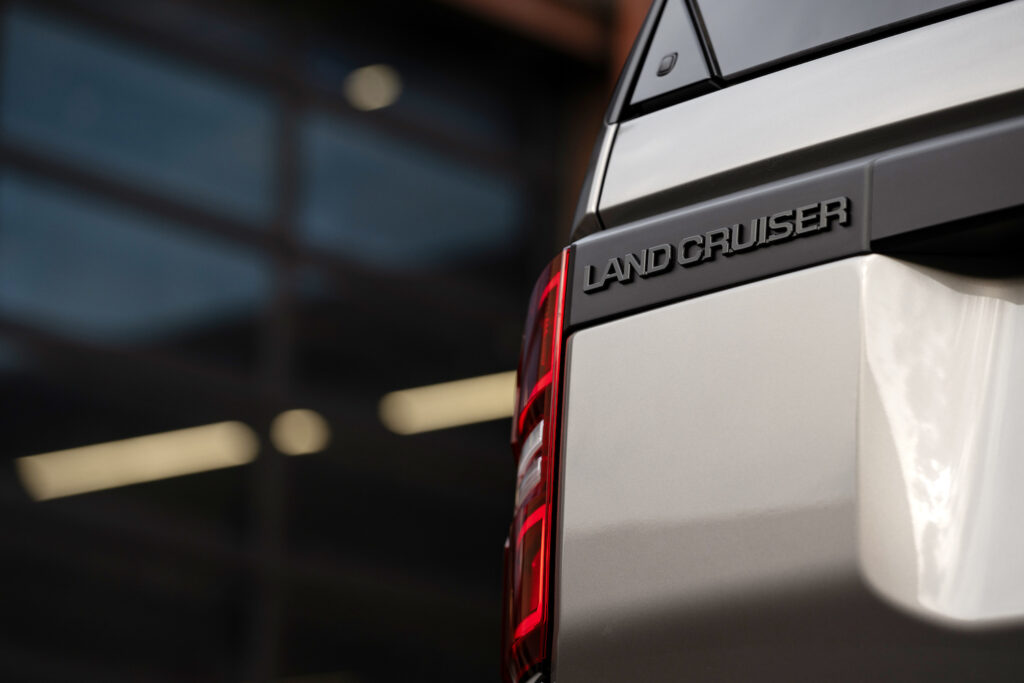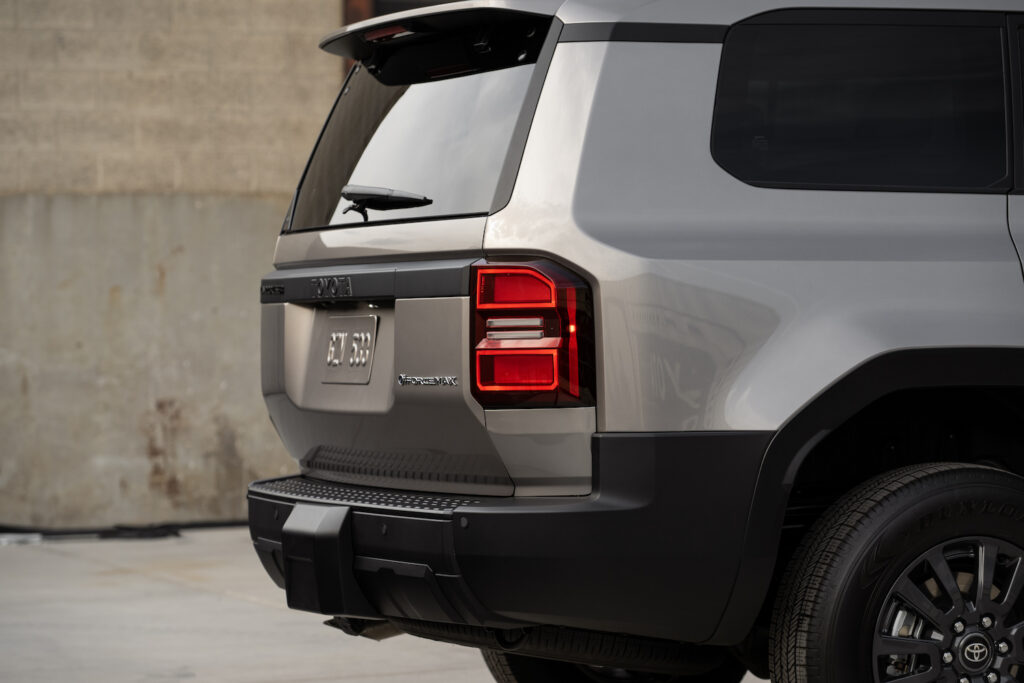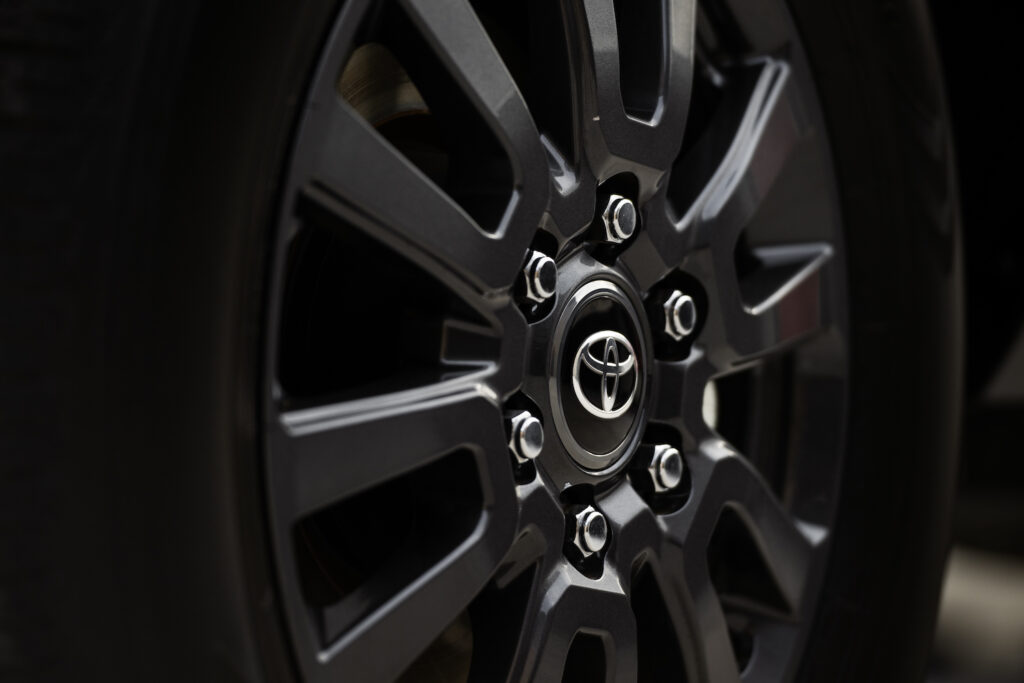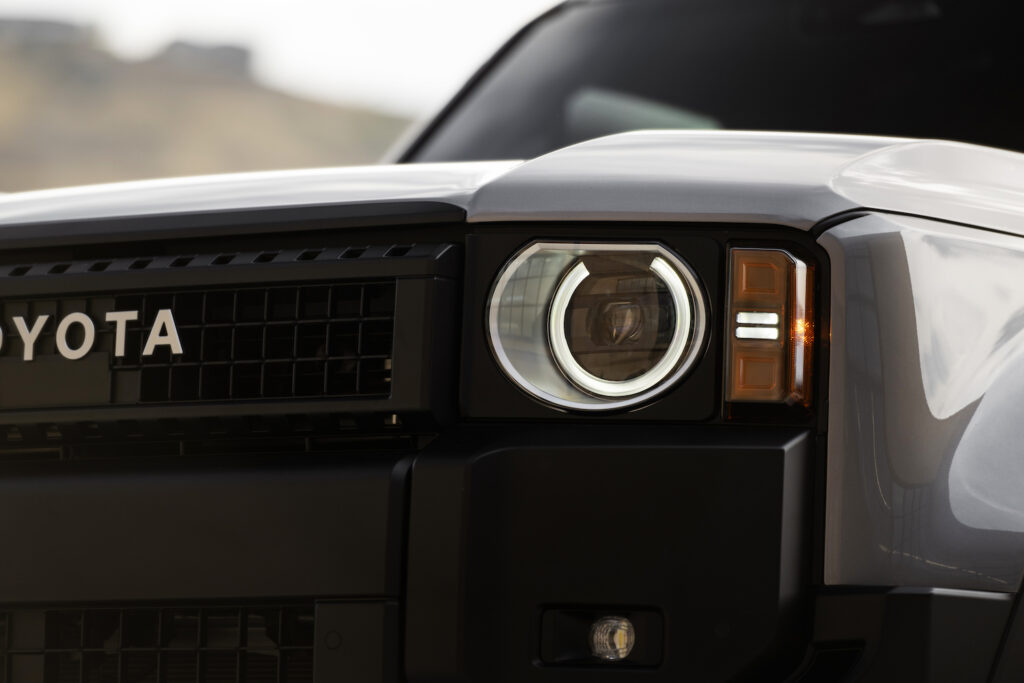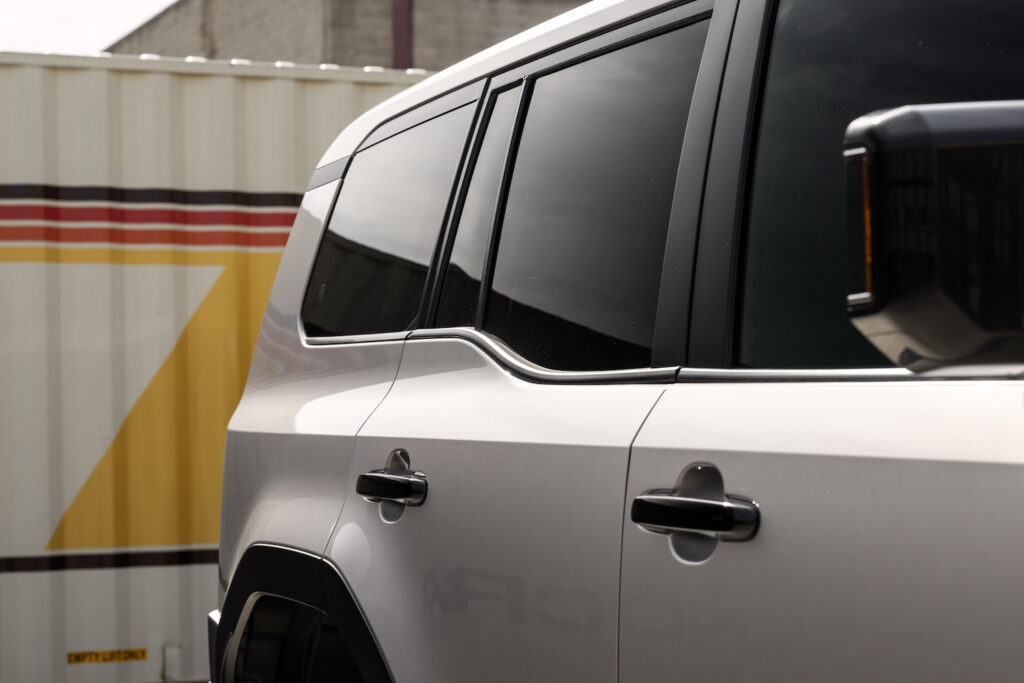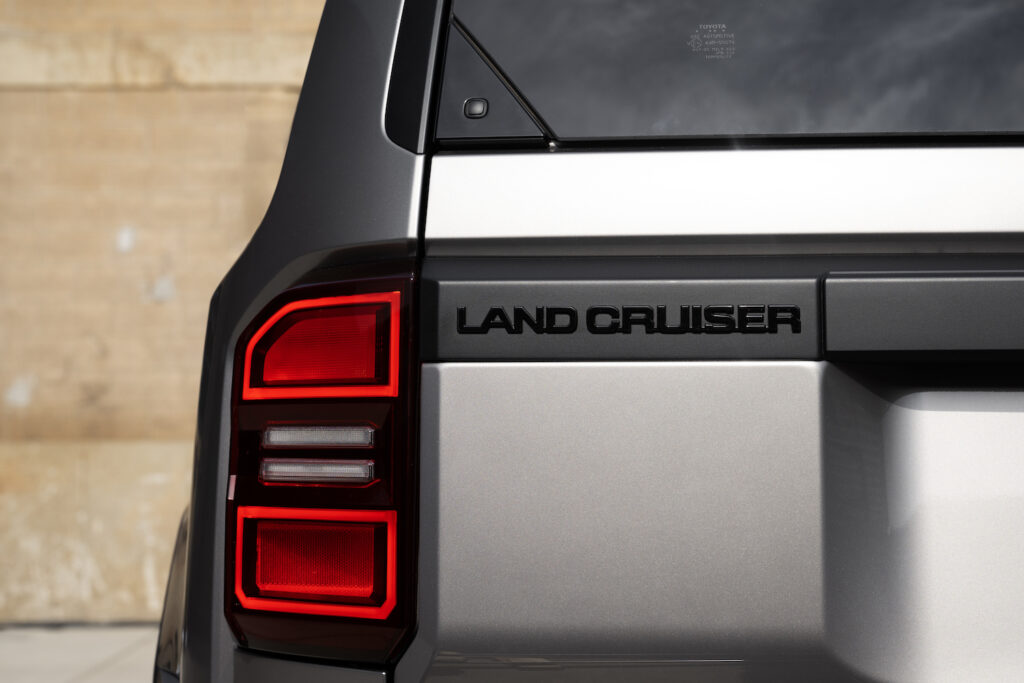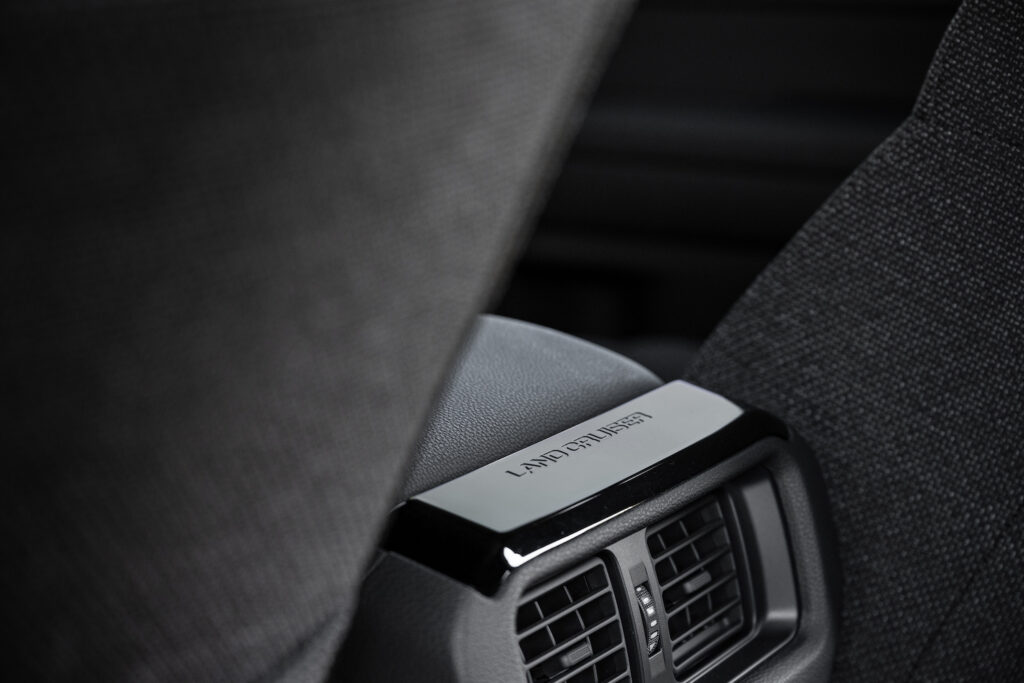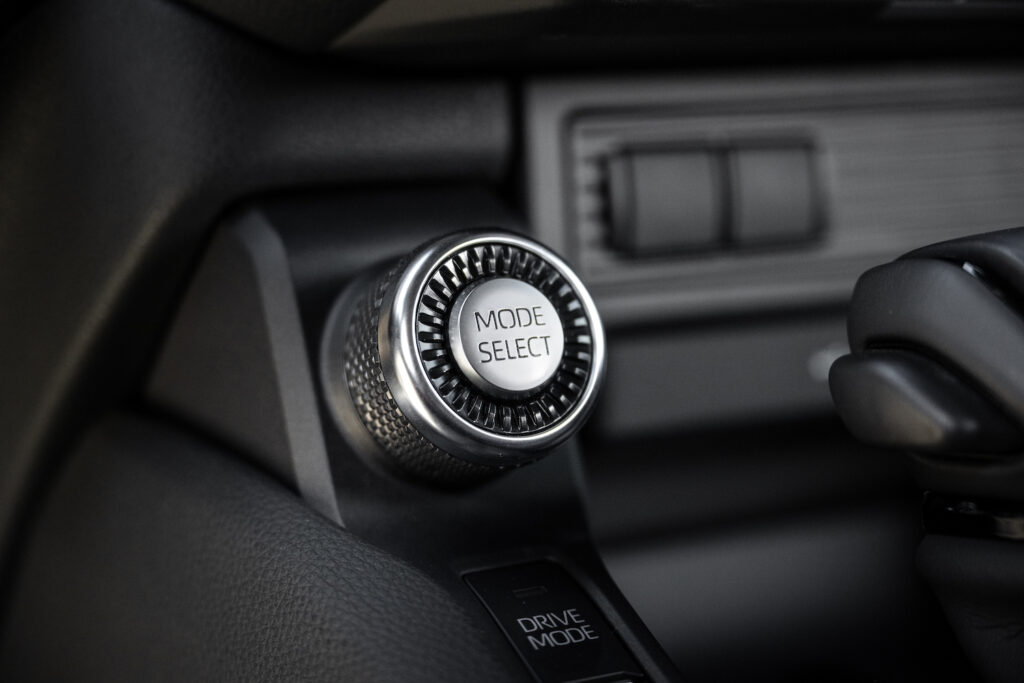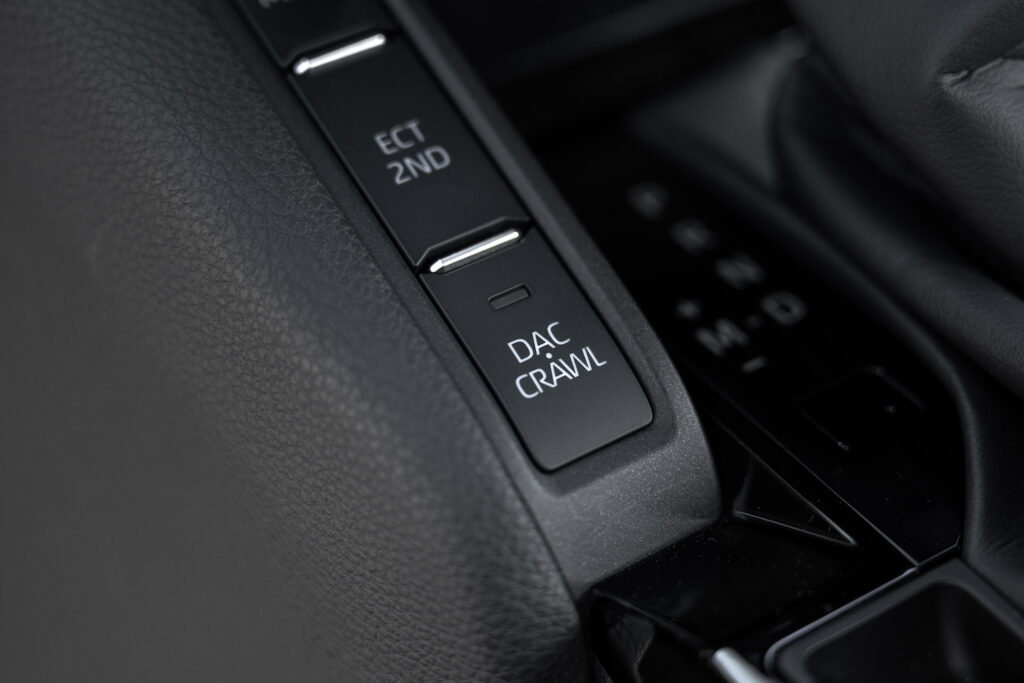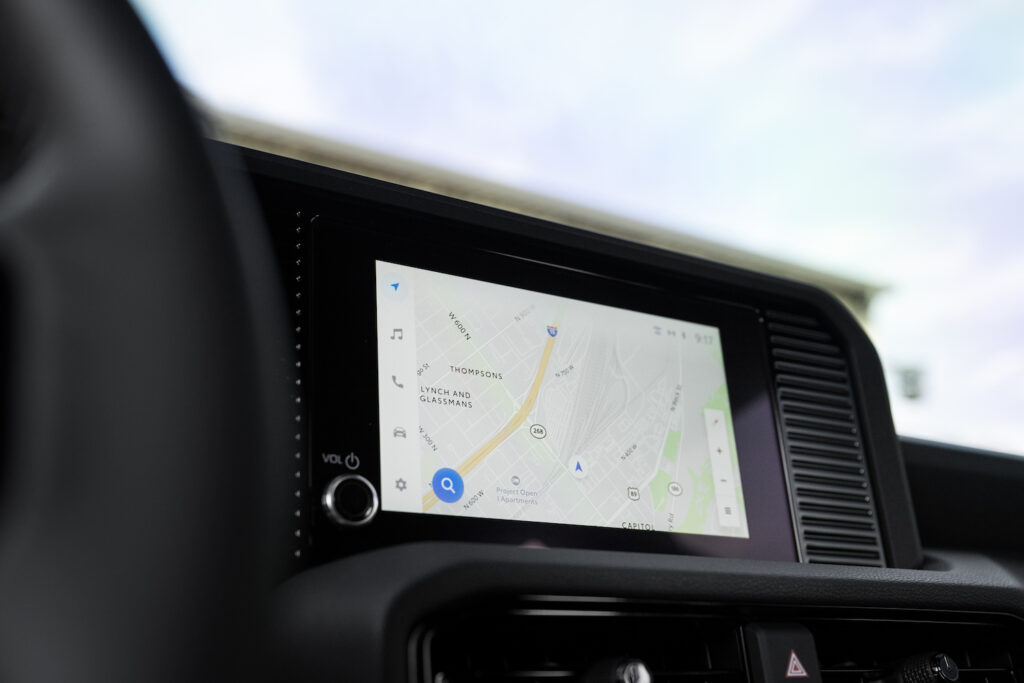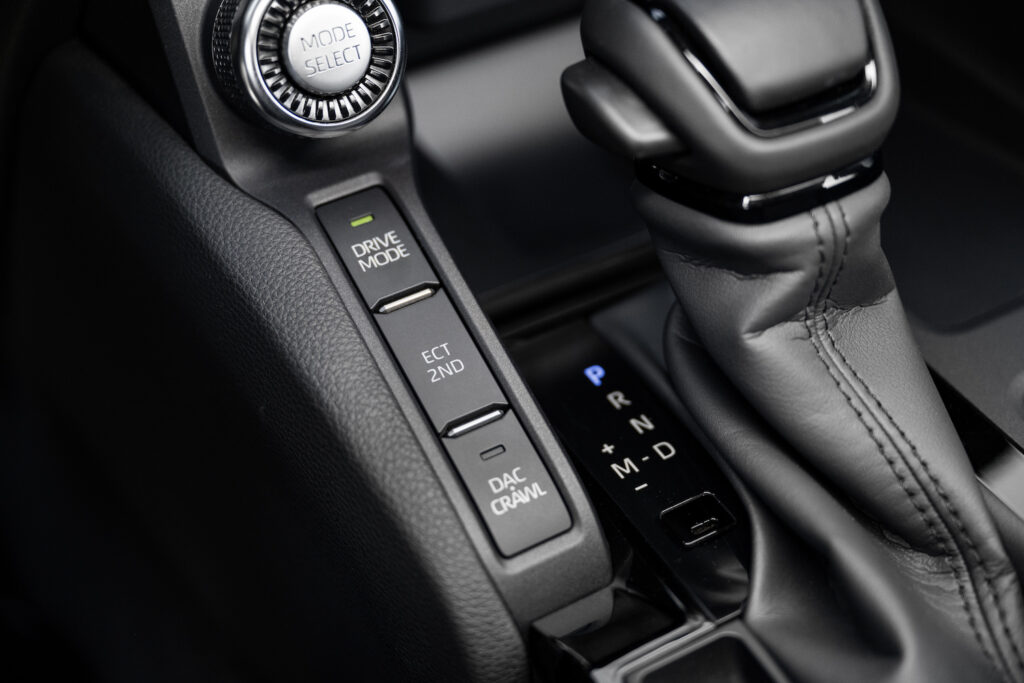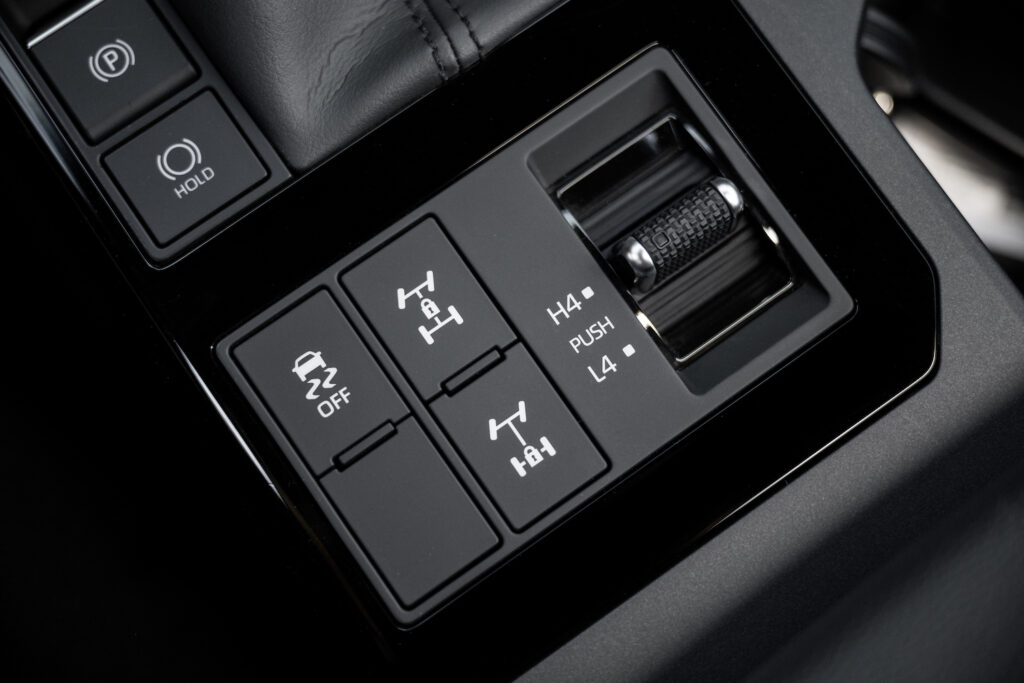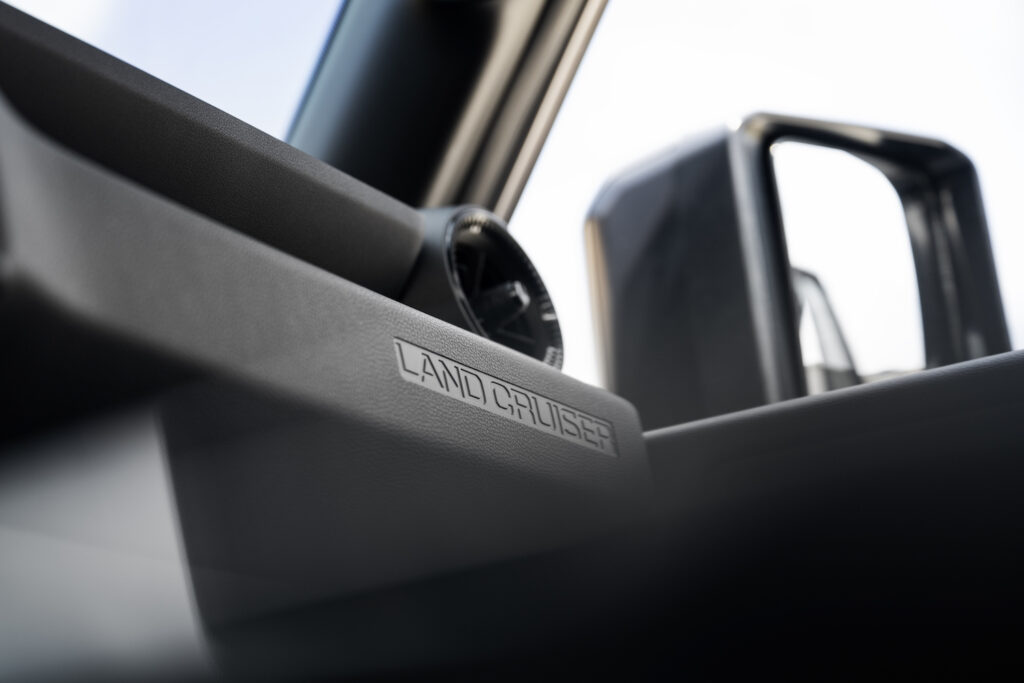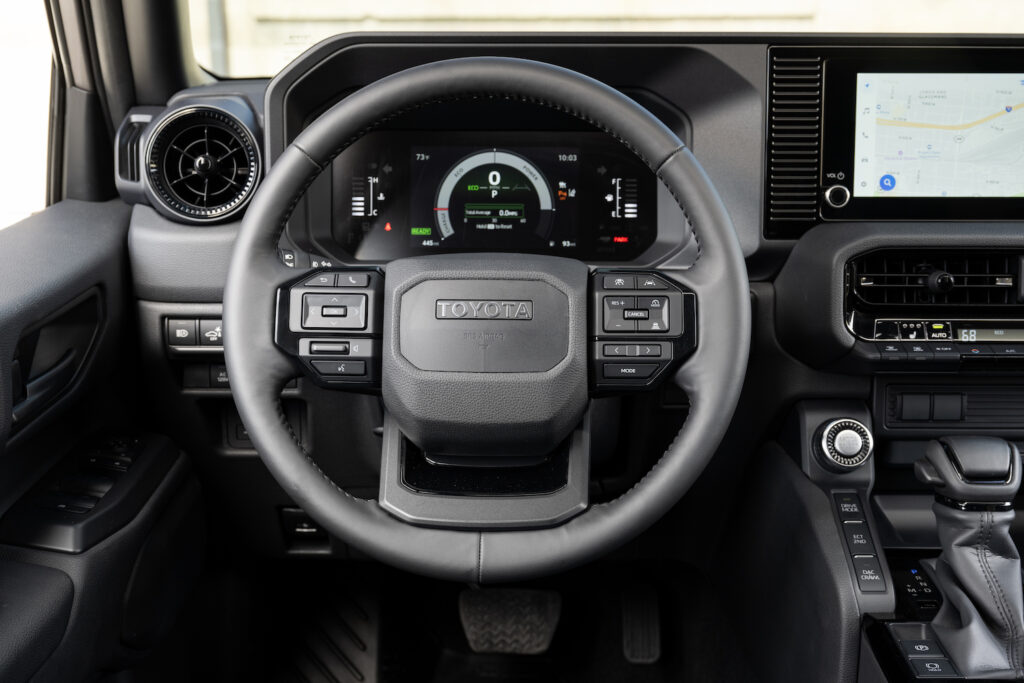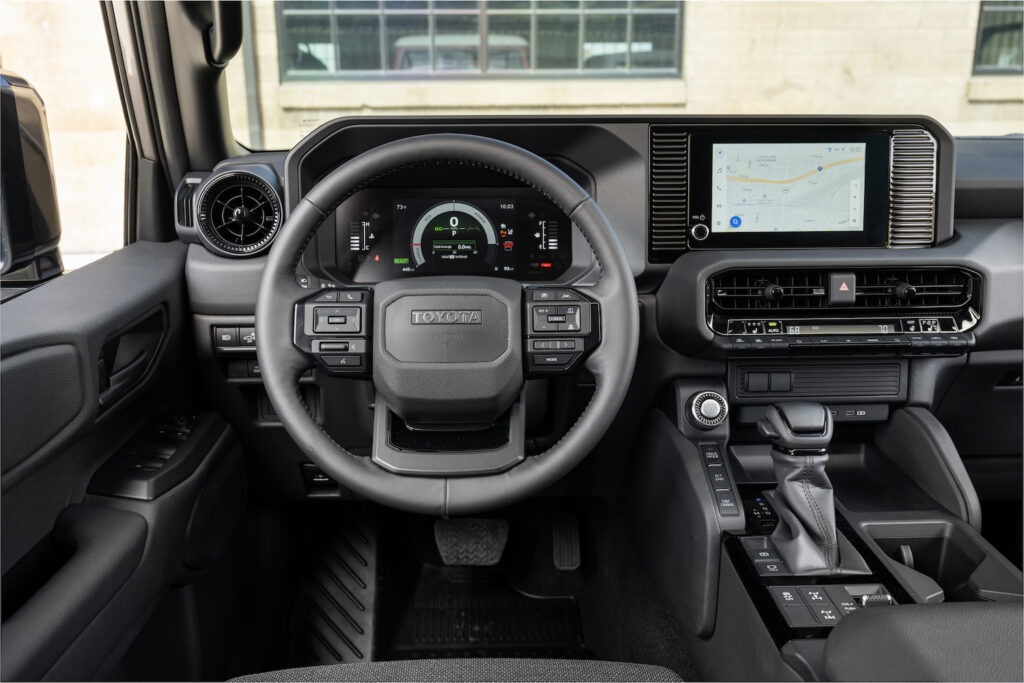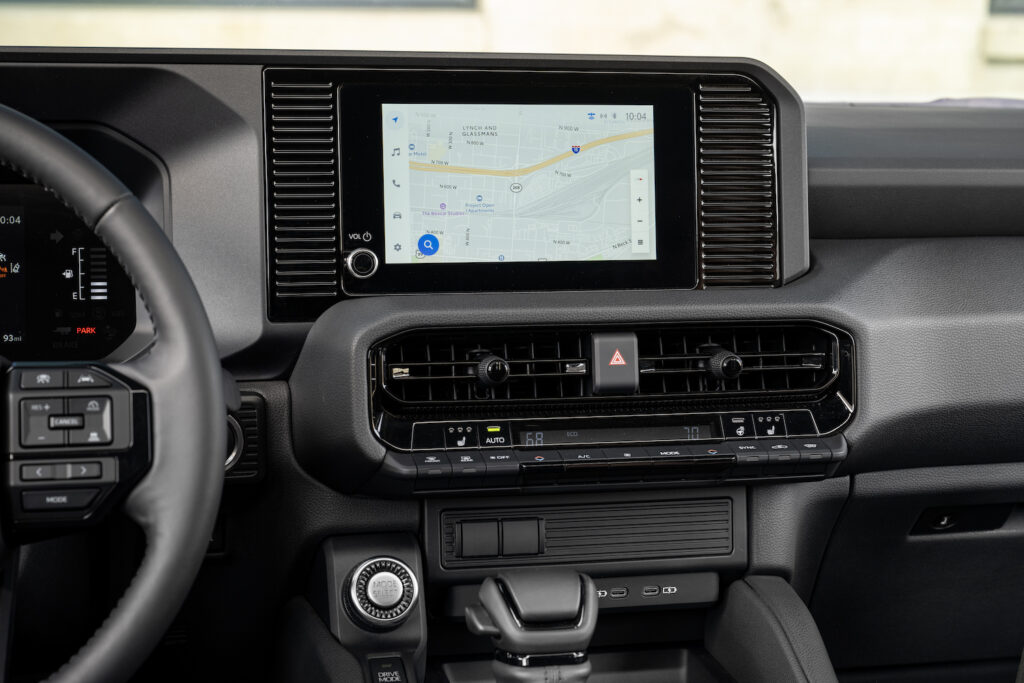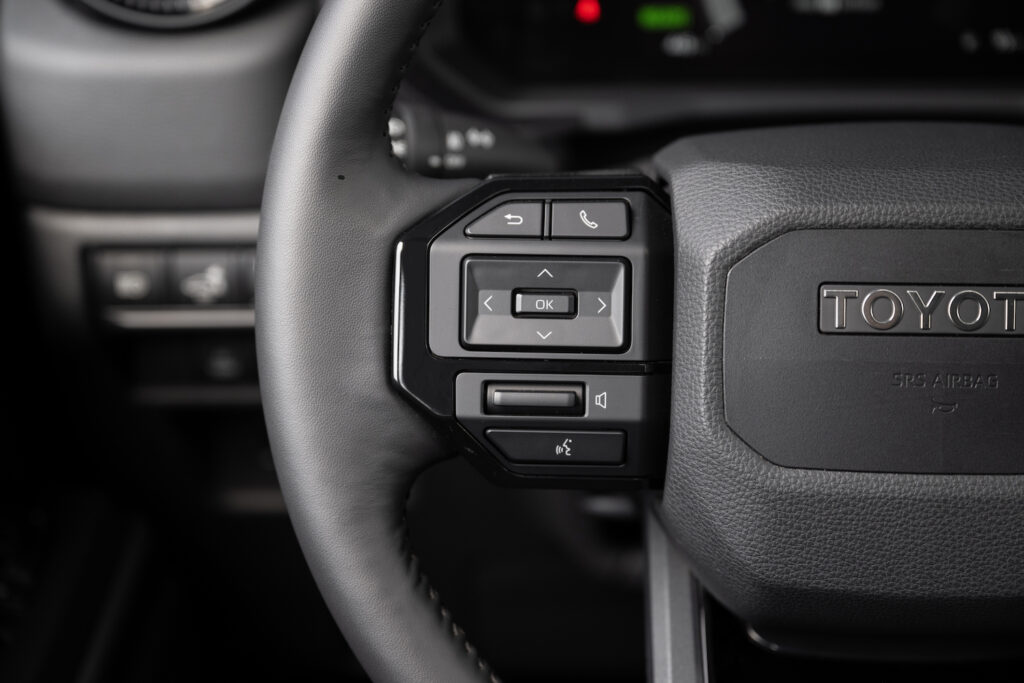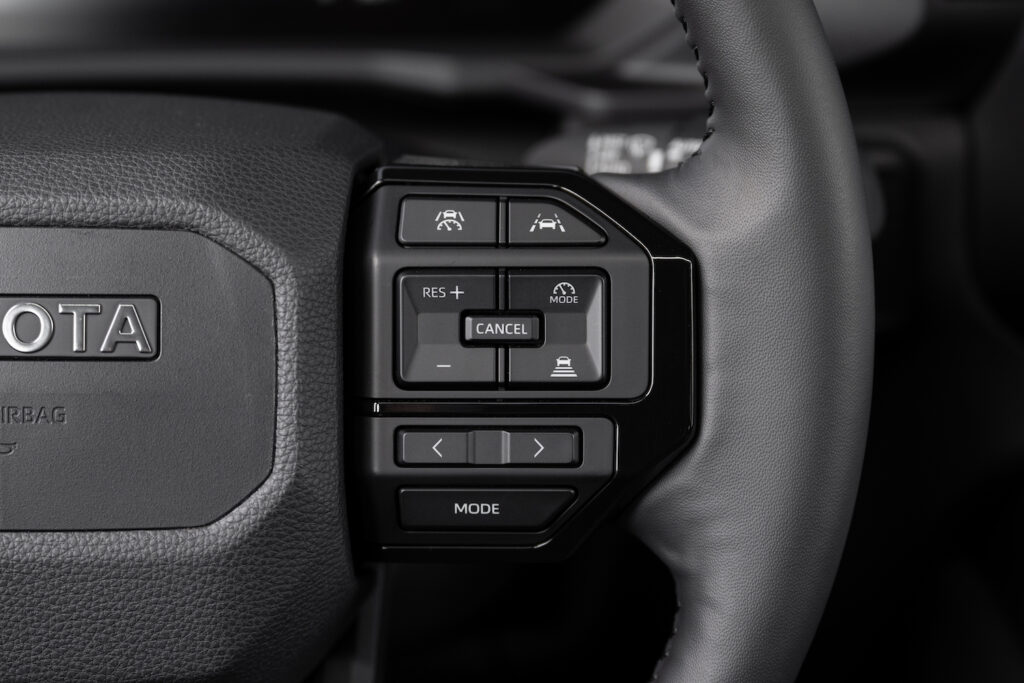 Considering its similarities to GX and likely position in the 4Runner lineup, Land Cruiser starting in the mid-$50,000 mark just doesn't feel like a slam-dunk. I mean, you can get a Four-Door Bronco with Sasquatch package on 35s and front and rear lockers for $47,000 — probably $9,000 less than the cheapest Land Cruiser.
Sure, the Land Cruiser is probably $30,000 less than the outgoing 200 and $25,000 less than what I anticipate the Lexus GX550 will be priced at. That doesn't mean it's a good value, though.
I understand that Land Cruiser in the U.S. has never been a workin' man's truck — since the FJ55, it's been a luxury-leaning 4×4 family wagon. And this is a step back towards affordability, yes. But it's not the 79 Series-style rig I was hoping for, honestly.
All these things aside, it's super exciting to see the Land Cruiser return to America. And, yeah, I'll still probably buy one. I won't be getting the First Edition, though. I'll wait a few years for the Land Cruiser Land Cruiser (or is it the Land Land Cruiser Cruiser?) to get a bit cheaper.
What's more, I can't wait to see what the overland community does with the 2024 Land Cruiser. Y'all are going to make it absolutely amazing.