Overland Expo East once again brought some of the coolest and newest gear to our community. We searched the aisles to find the gear that can increase your capability and comfort in the backcountry. As always, we tried to compile a list that works for a number of rigs and also includes items across a wide price range.
DOD Outdoors — Uma Folding Wagon + Table Top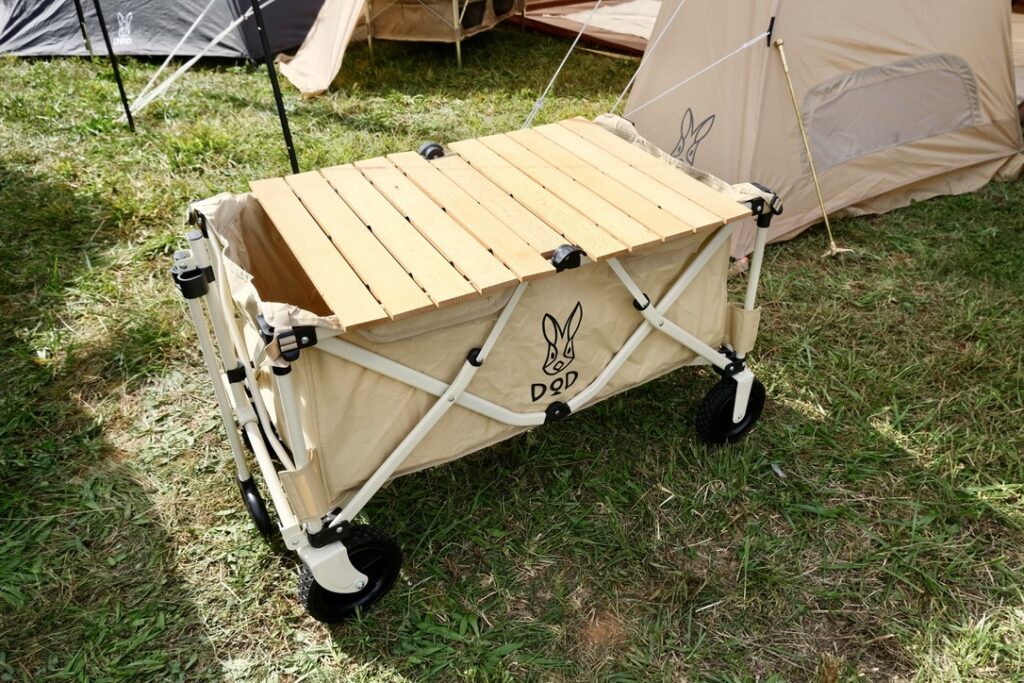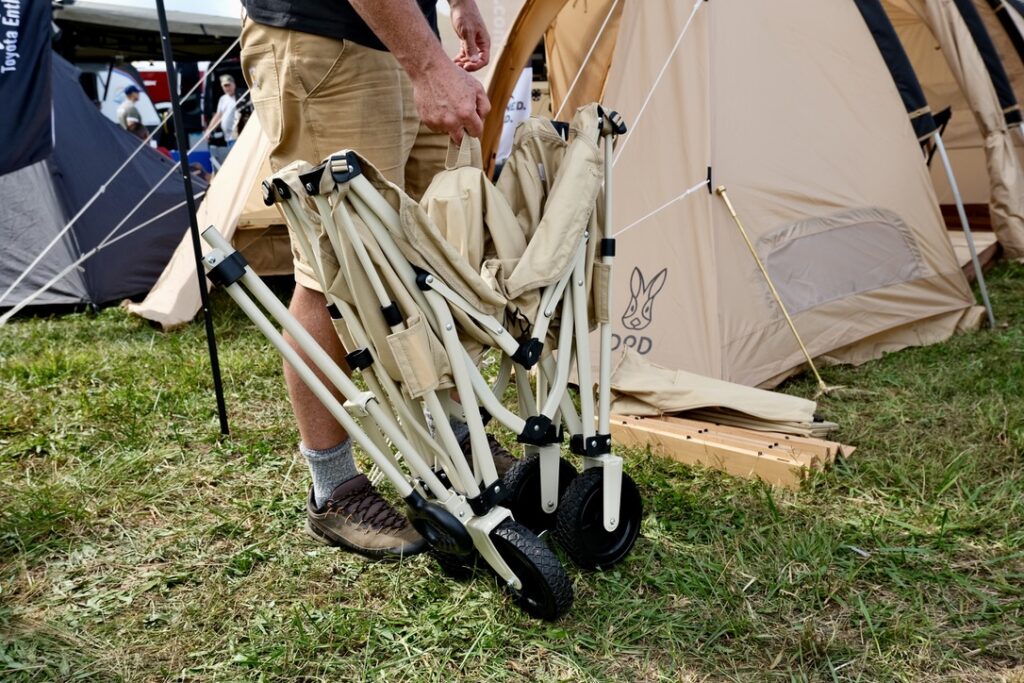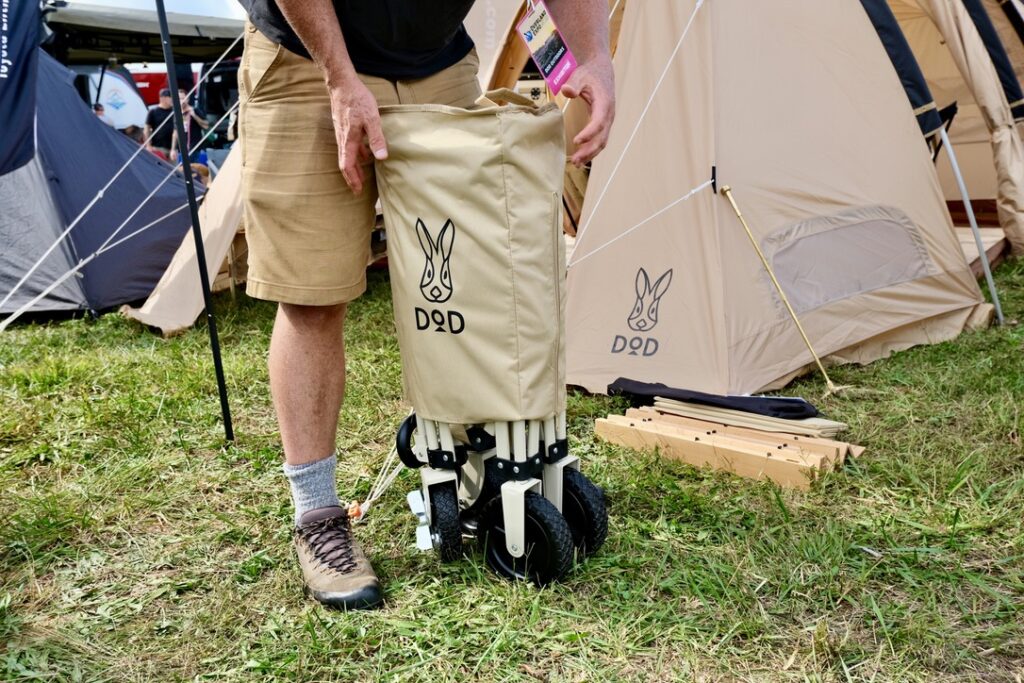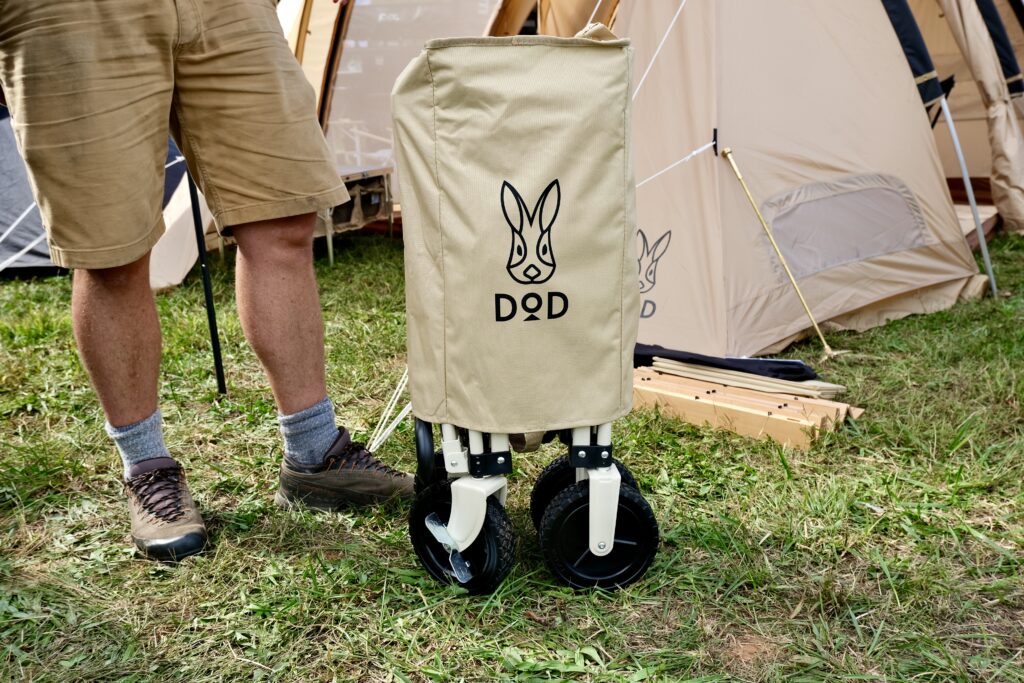 We can't deny the utility of a wagon. It's great for moving stuff around in camp, if little ones get tired, they can hitch a ride, and they're super handy when you're back at home. The Uma Folding Wagon takes the whole idea up a level. "Uma" means horse in Japanese, and this is definitely a workhorse item. The frame is constructed of high gauge steel and powder coated, and it's load rated for 220 lbs. The optional table top provides a flat surface, and the whole package packs away for easy storage when it's time to hit the road.
Forged Authority — MK2 Dorothy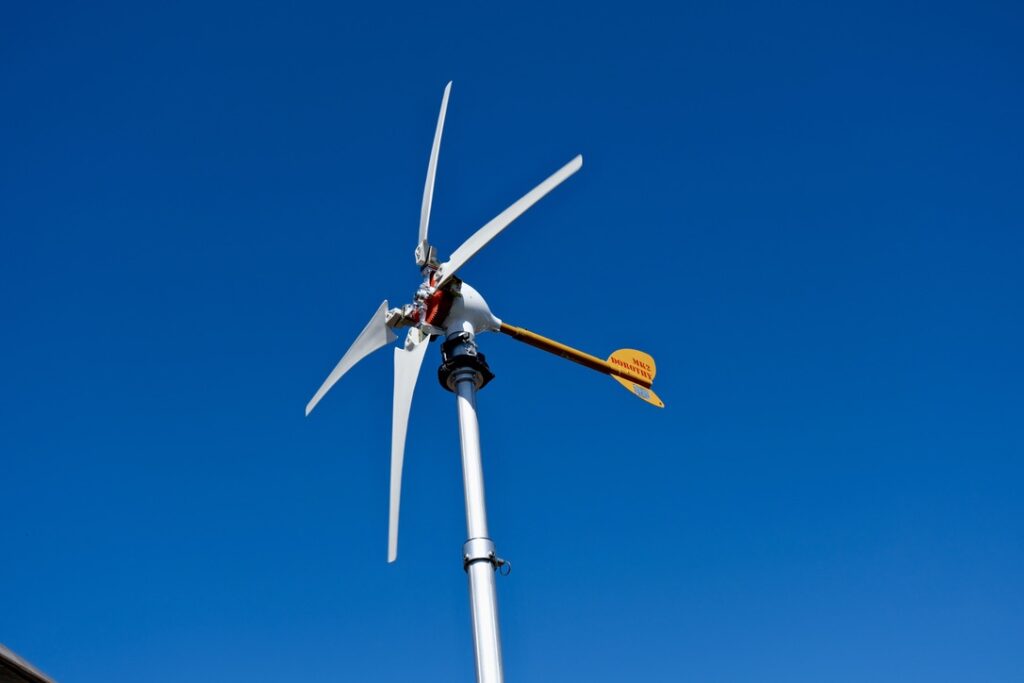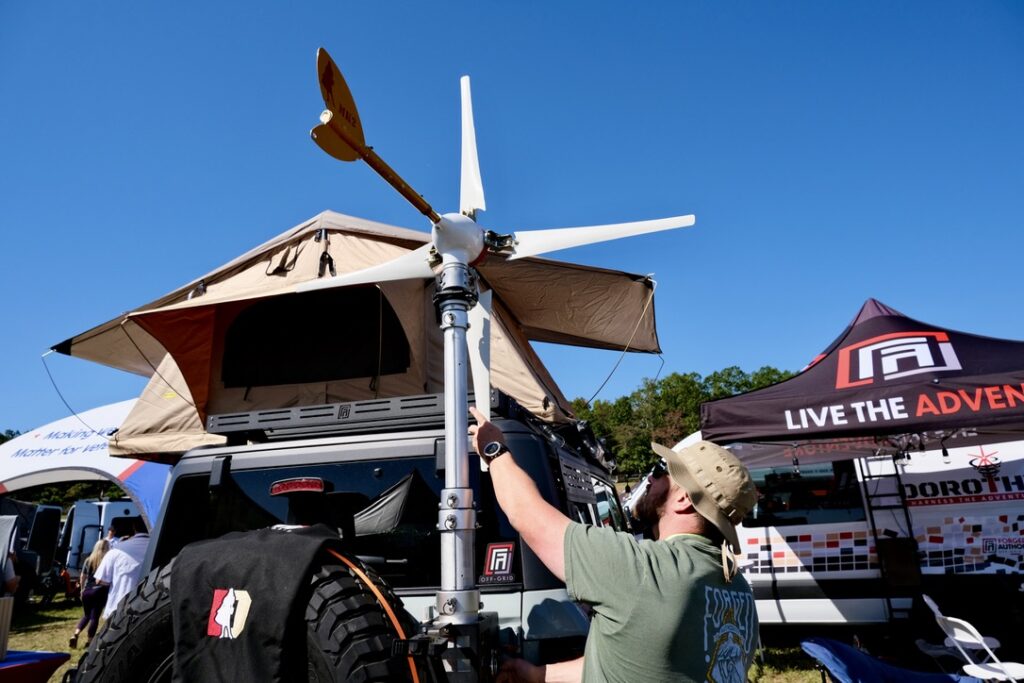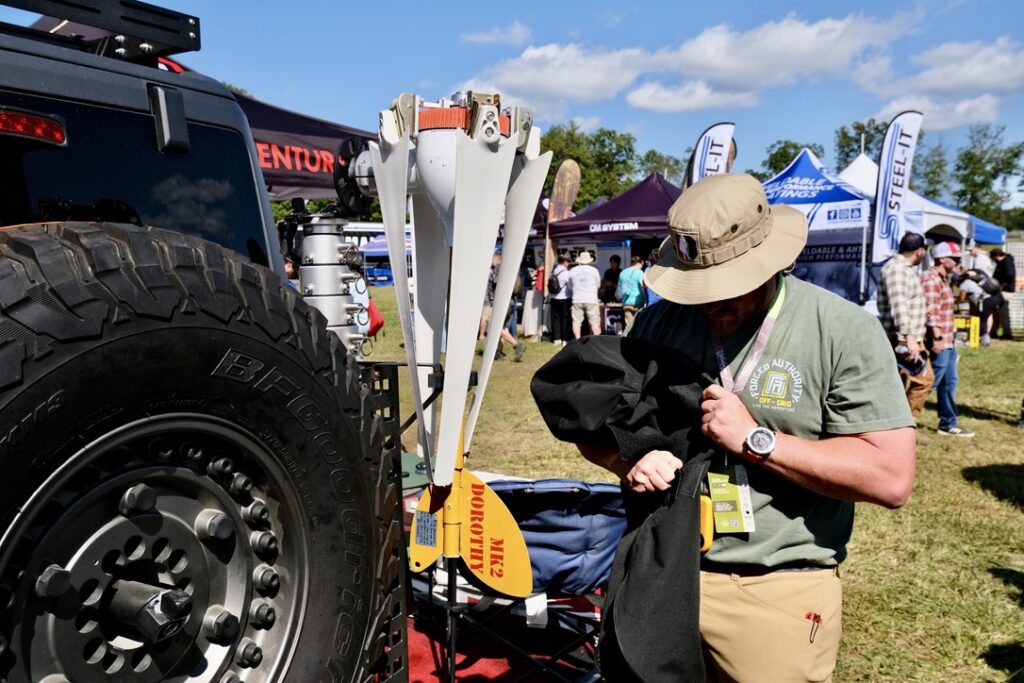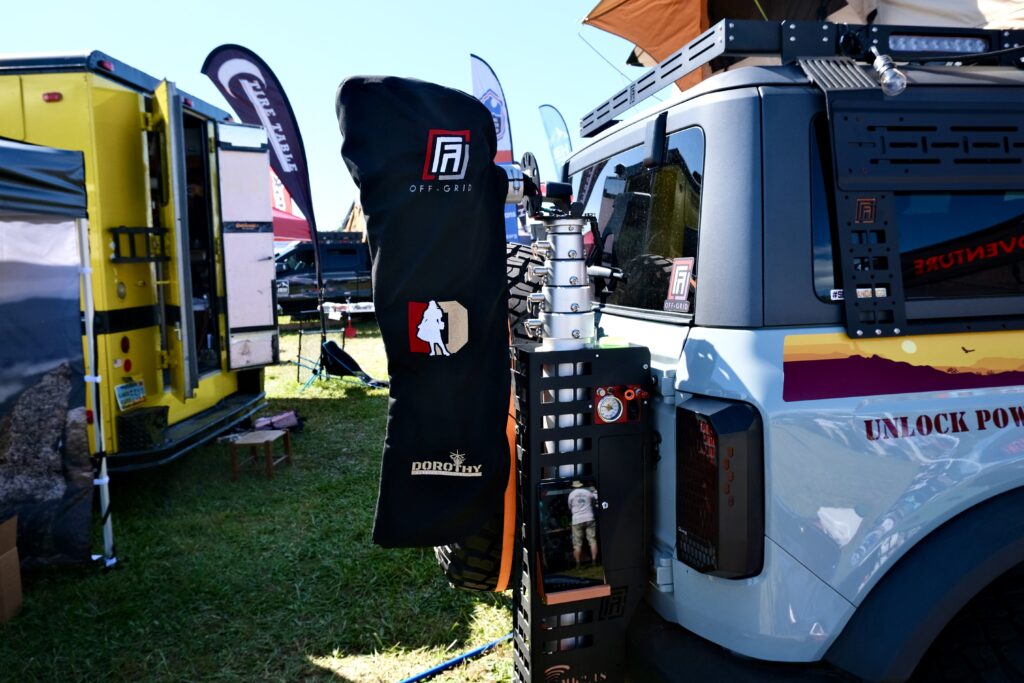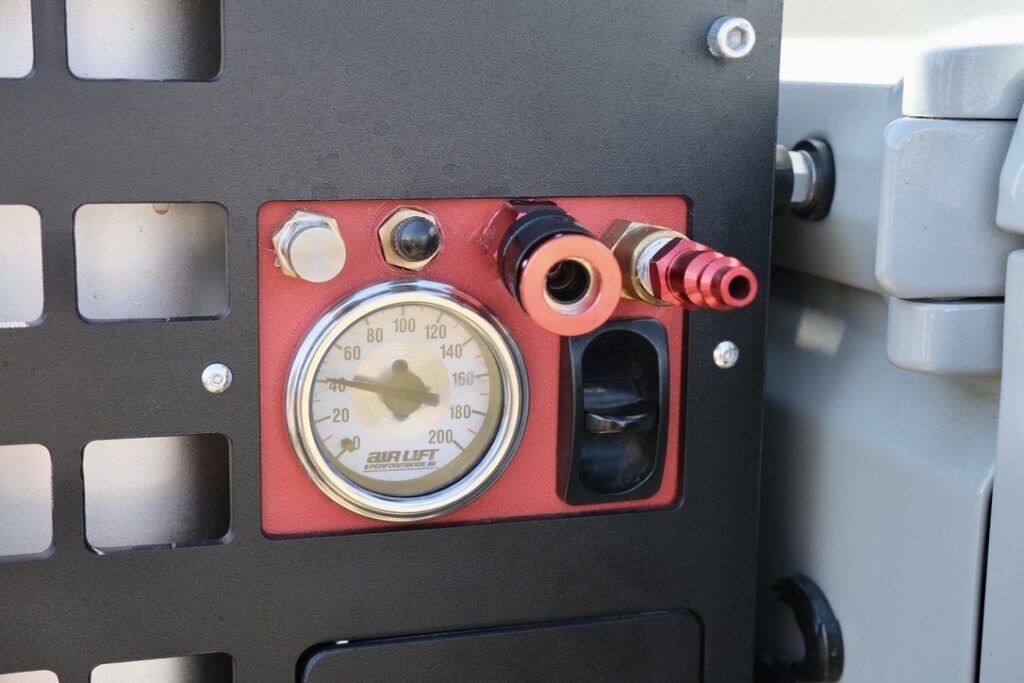 As soon as we saw the MK2 Dorothy, we knew that this was something totally different. While solar systems are available in every shape and size, this is the first time we've seen someone harness the wind to power their equipment while overlanding. It's obvious that the Forged Authority team knows what they're doing. The system is mounted on a compressor-driven extendable boom that measures nearly 9 feet. The whole system can be set up or broken down within minutes. Over the weekend of Overland Expo East, the MK2 Dorothy generated a cumulative 100 kWh.
Ignik — Topside Heated Blanket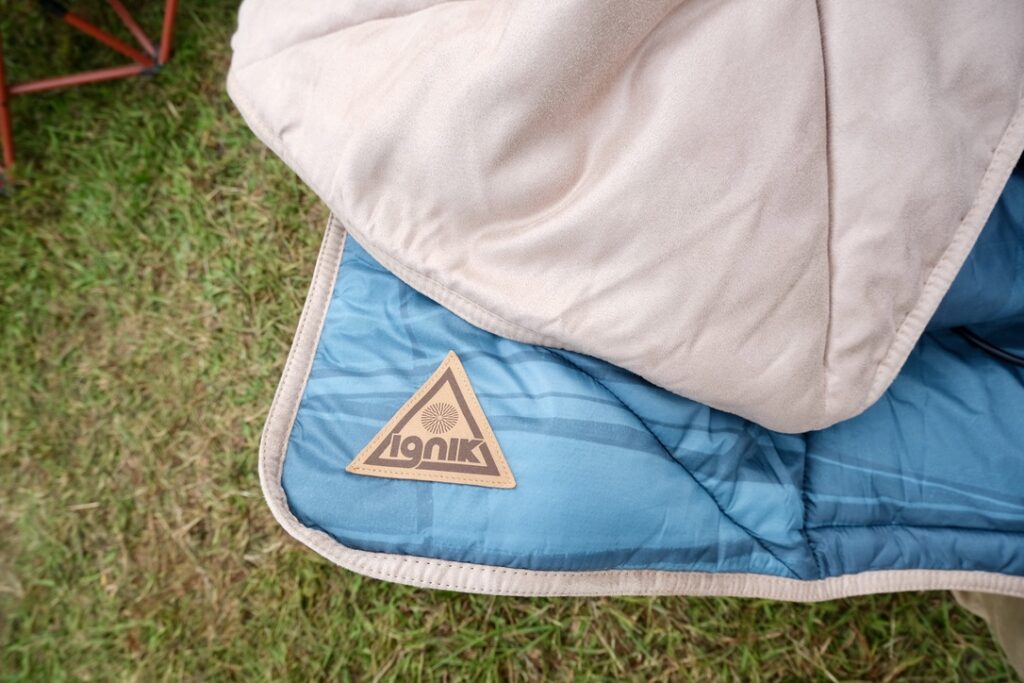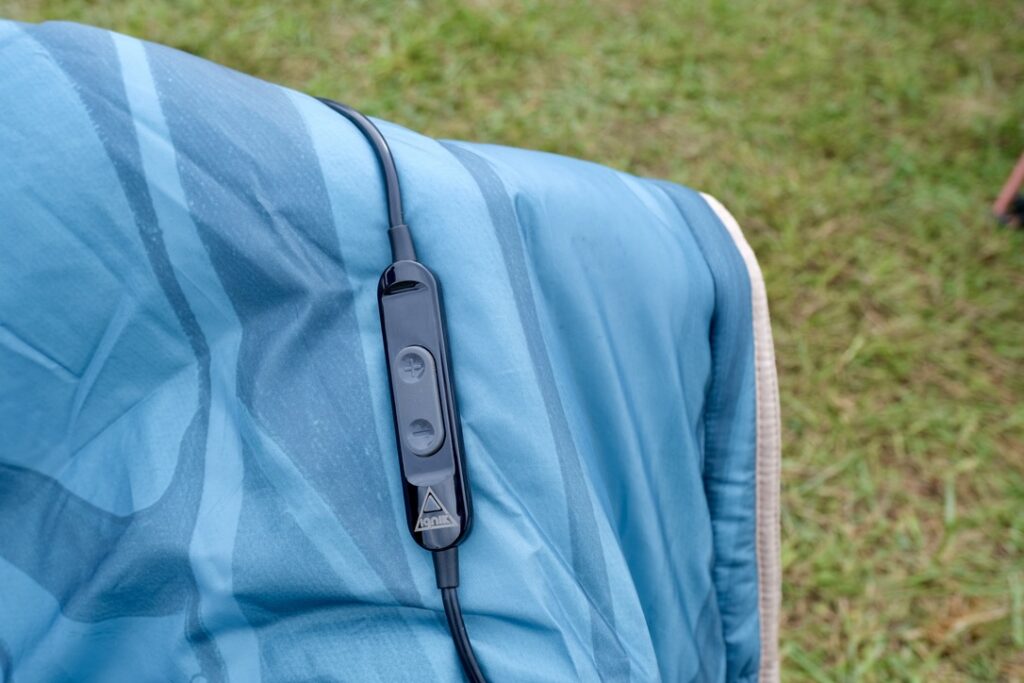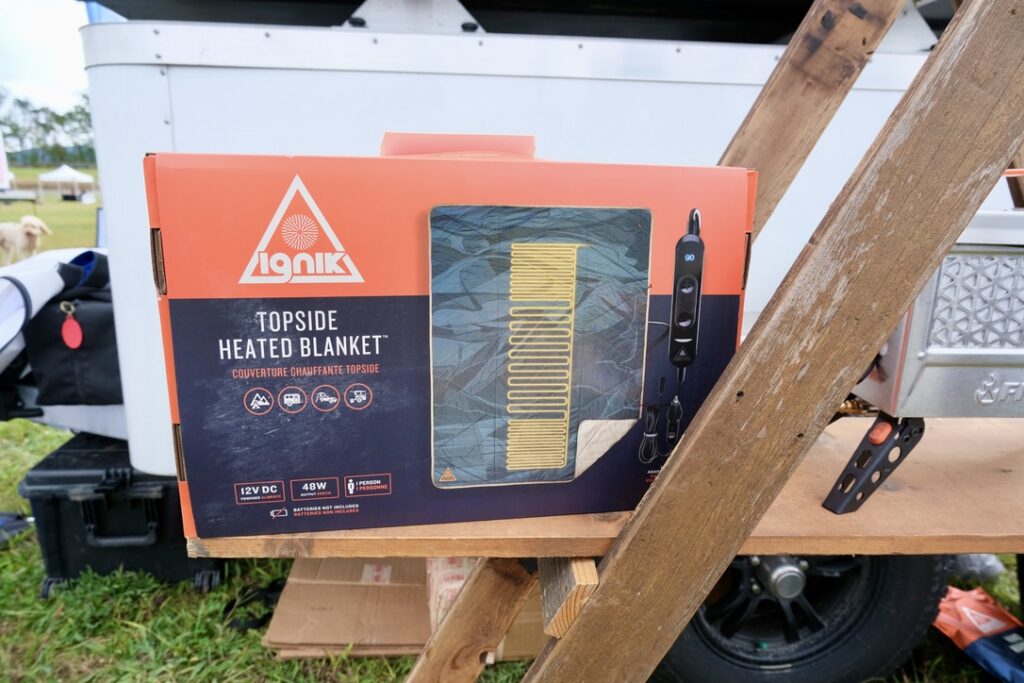 When the fire has died down, and it's time to crawl into your tent, there are those few minutes when you're waiting to get cozy and drift off to sleep. That is, unless you have the Topside Heated Blanket from Ignik, then you can just dial in the temperature setting and be ready to count sheep moments later.
REEB Gear — MOLLE Panel and Bins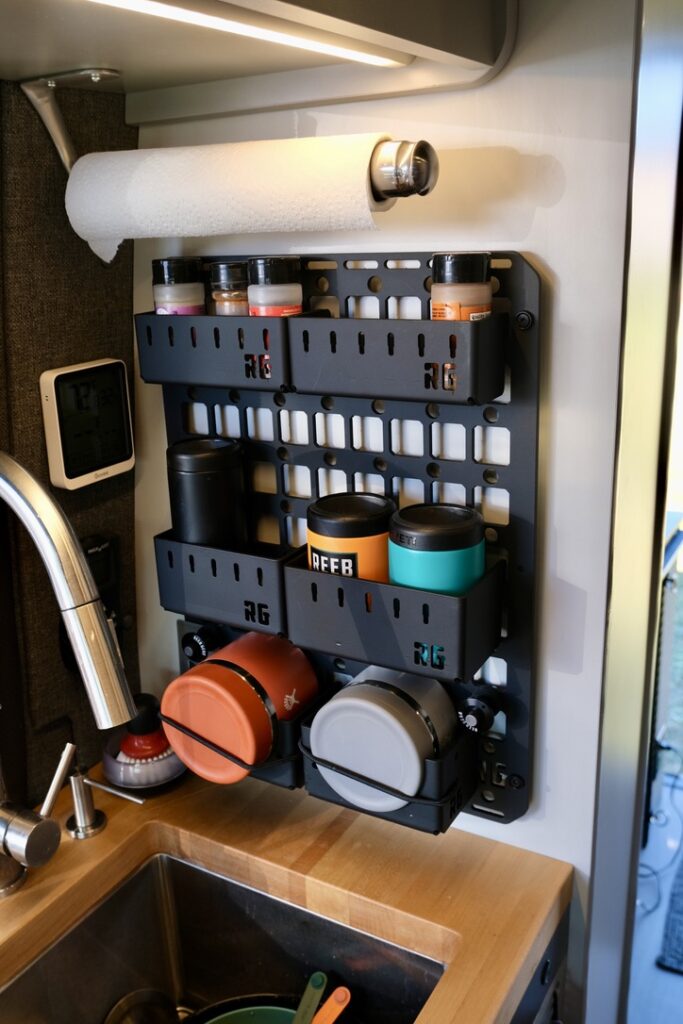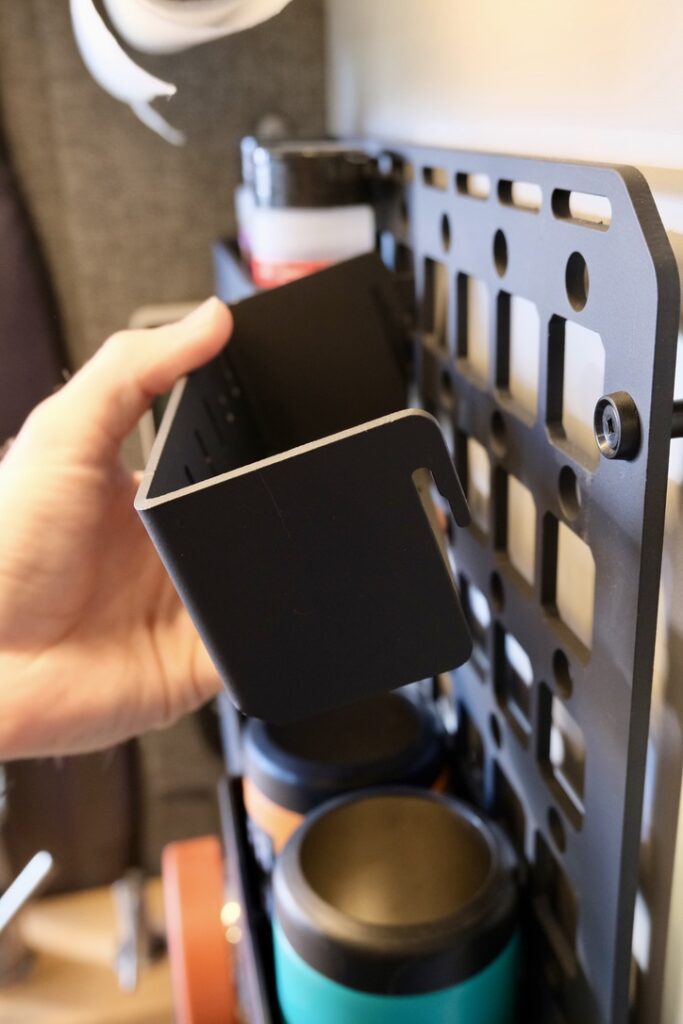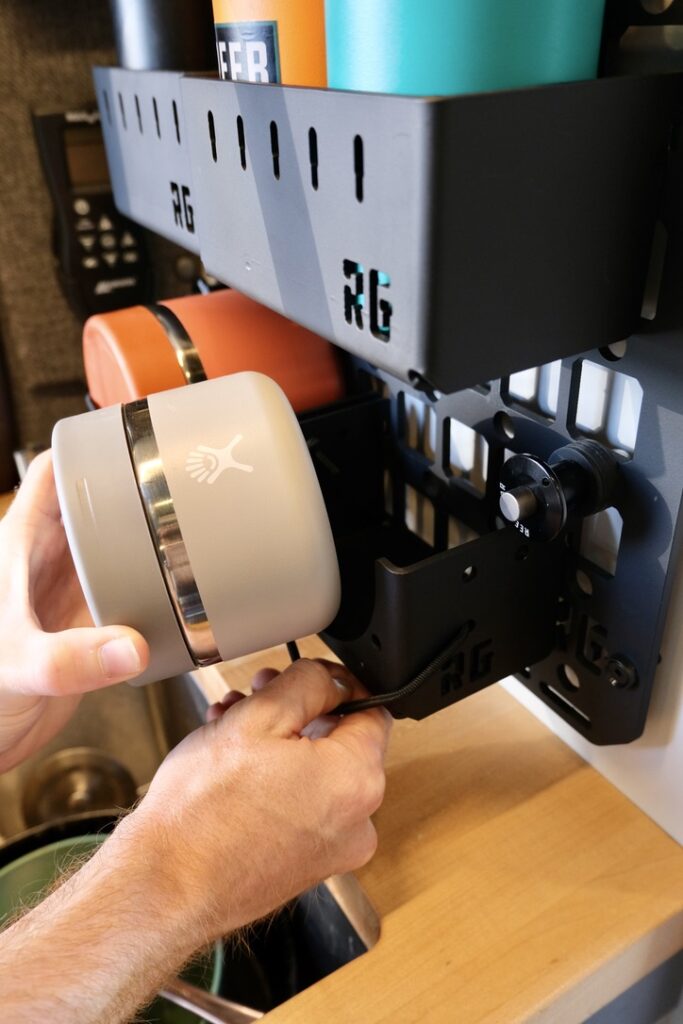 REEB Gear makes some expertly crafted items for organizing your vanlife accessories, and at Overland Expo East, they debuted a new line focused on the kitchen area. The Bin System clips onto metal MOLLE panels and allows you to secure spices and other kitchen gear. The version that holds the Hydro Flask bowls is particularly interesting because these bowls make great reusable containers for bulk dry goods when you might not need a huge quantity on a trip. The MOLLE panel itself utilizes REEB's QRP system that adds .5-inch diameter holes to the normal slot system and accepts a number of loops, pins, etc., to meet a variety of mounting and organizational needs.
Red Bear — AluCab Canopy Camper Interior Kit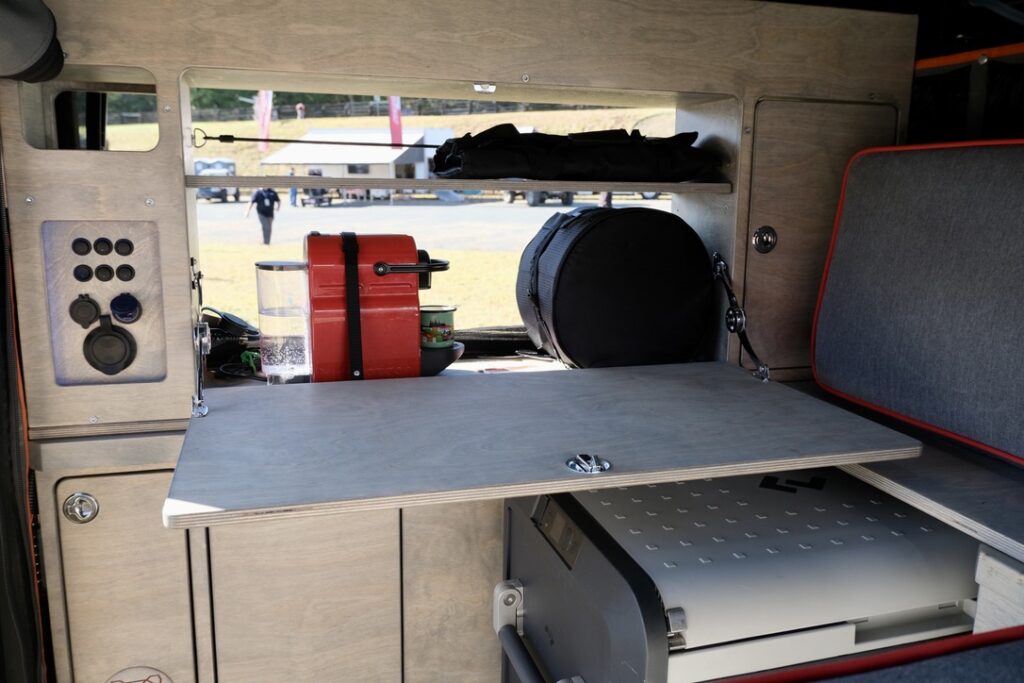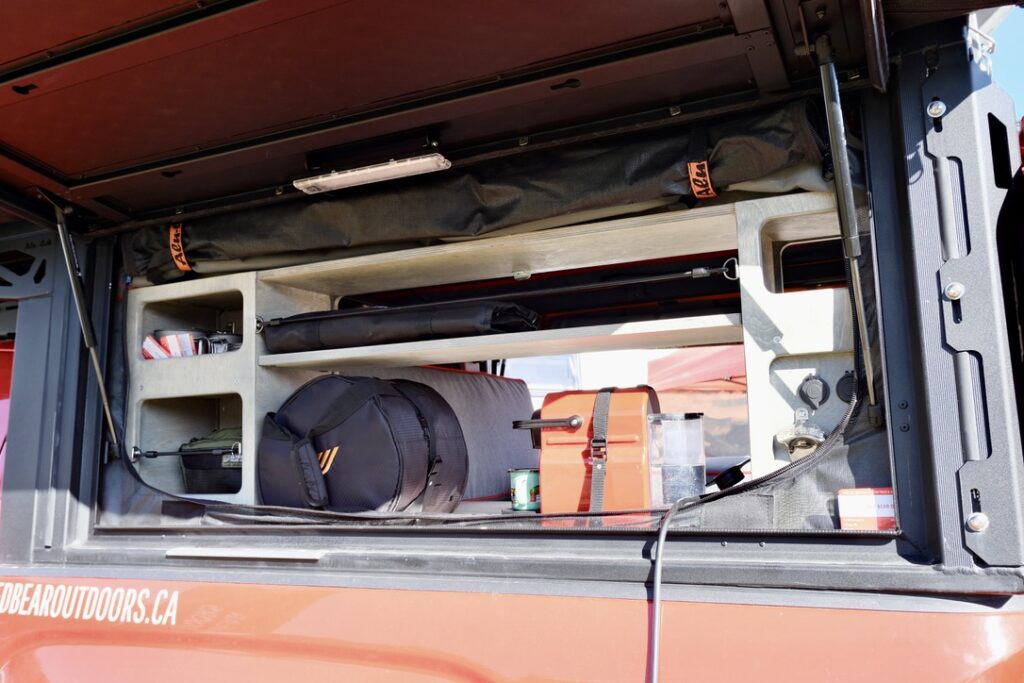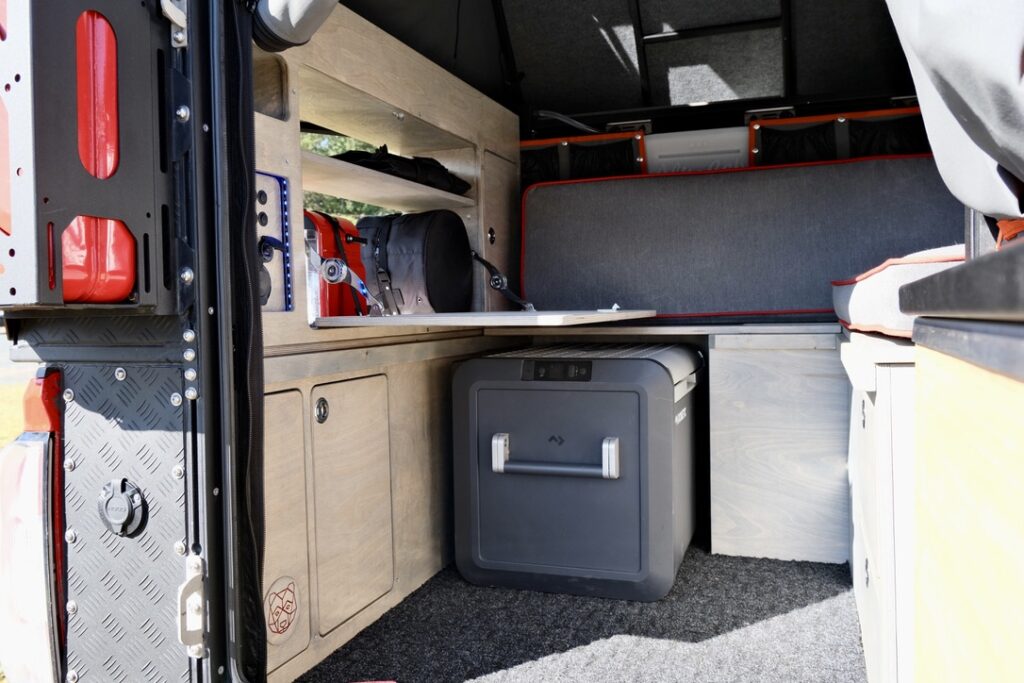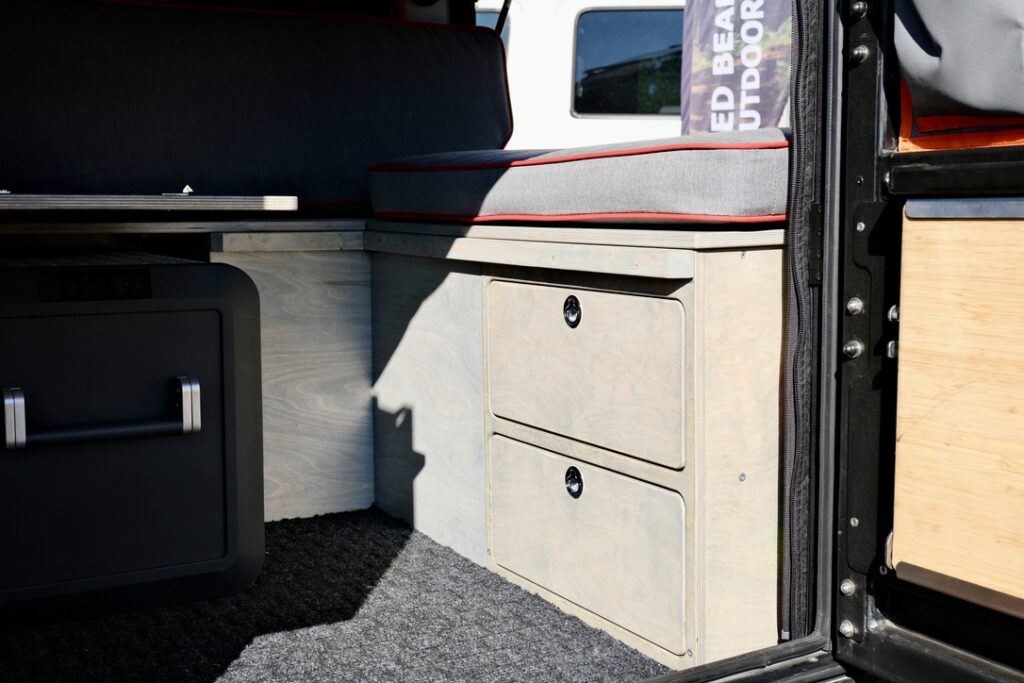 One of our favorite parts of Overland Expo is seeing how everyone builds out their rigs, and that goes double for campers that come as a blank canvas. This interior from Red Bear builds upon the AluCab Canopy Camper's flexibility with drop-down access to the exterior cabinet, a folding table top, slide-out fridge, modular seating, and more. Plus, the lightly stained wood keeps the interior bright and inviting. We can't wait to see what other build-outs Red Bear designs next.
Green Chili Adventure Gear — Z-Drag Recovery Strap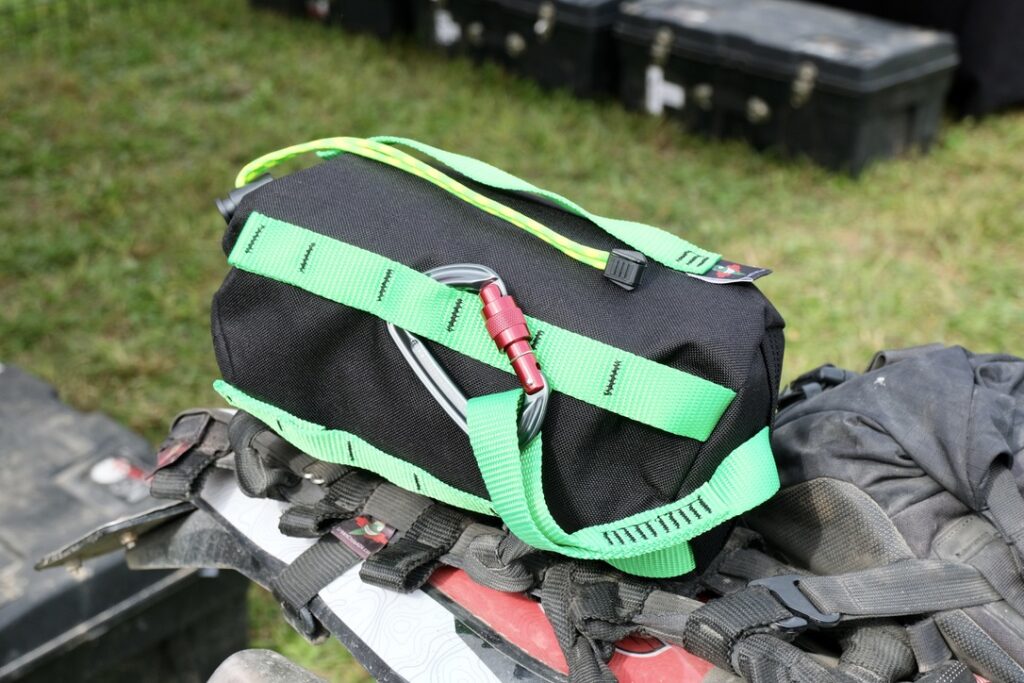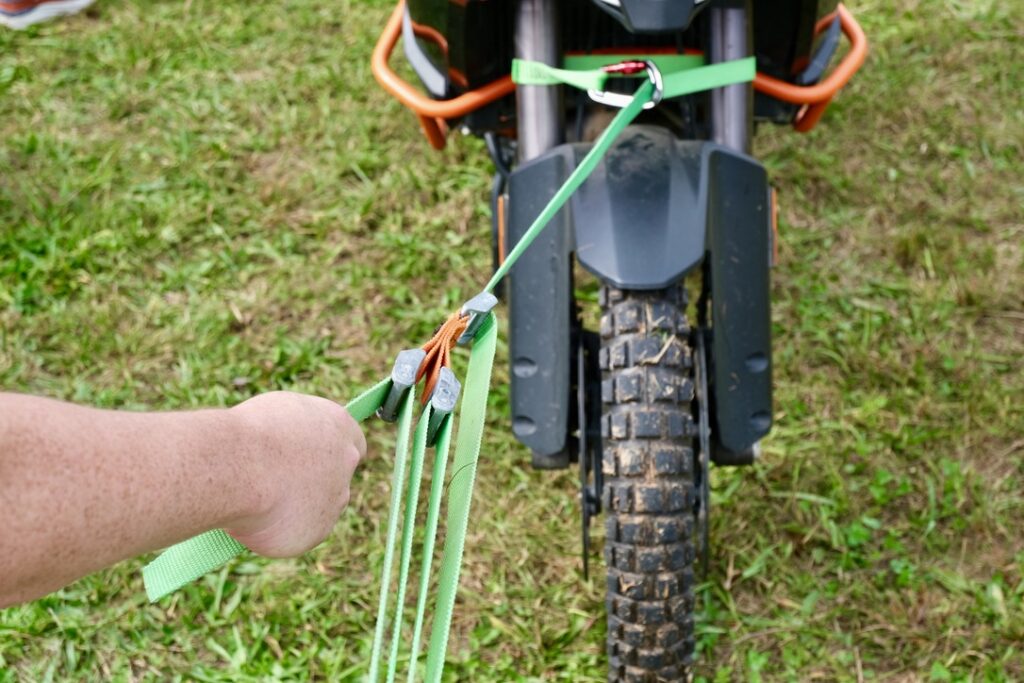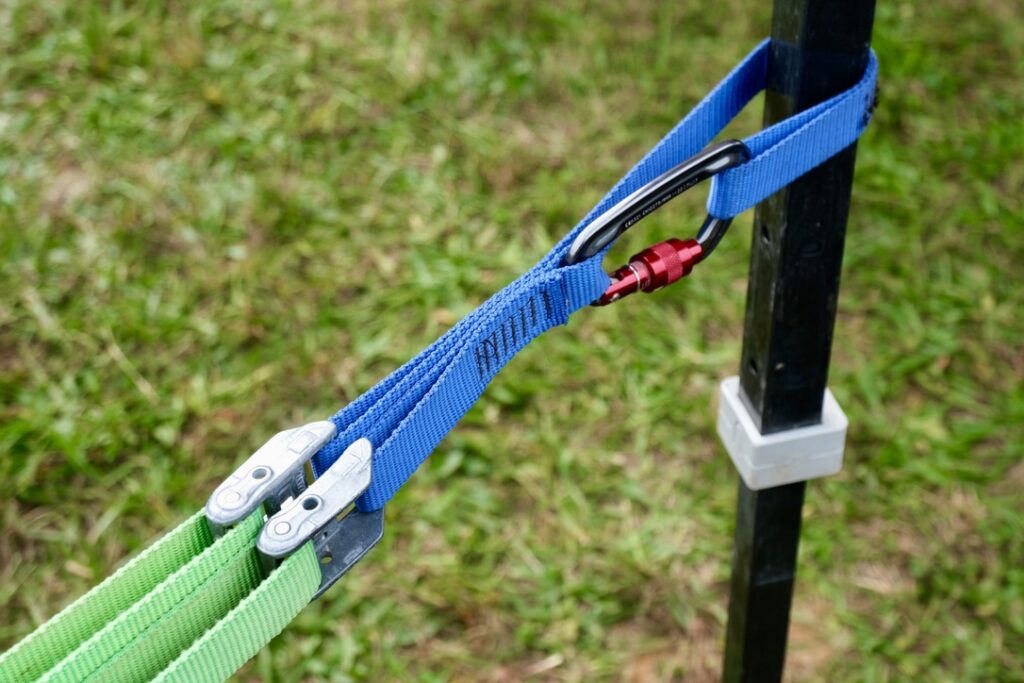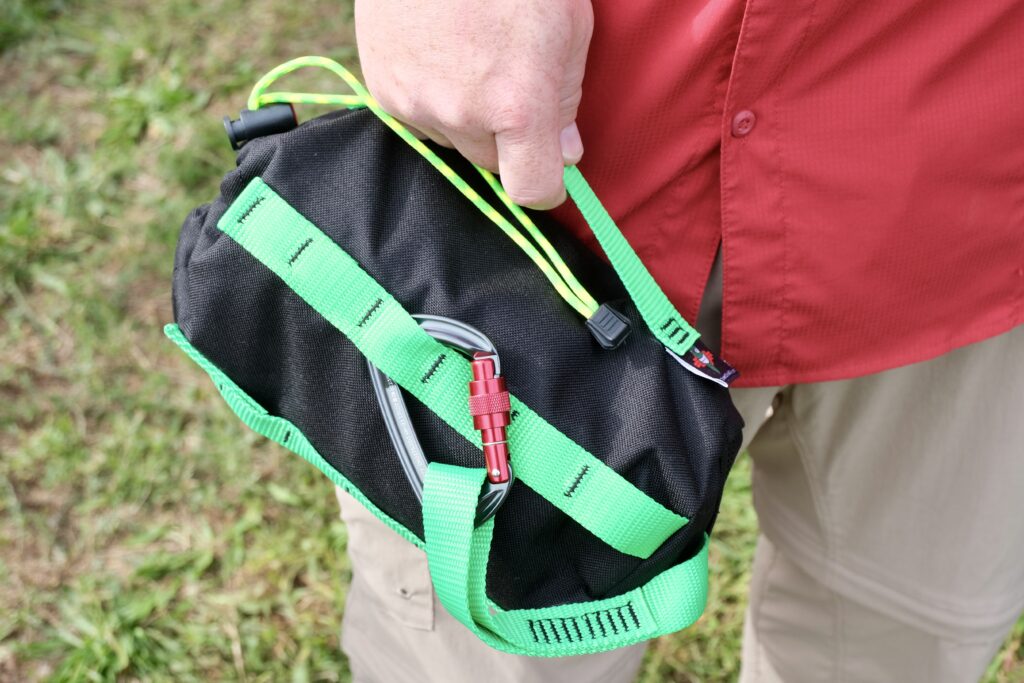 Recovery gear for bikes isn't nearly as fleshed out as it is for 4x4s, but this kit from Green Chili can get you back on your way in minutes. The Z-Drag Recovery System fits in a relatively small bag, but inside, you'll find 74 feet of webbing that can get you and your moto out of a sticky situation. The system provides a 4:1 pulling ratio for self-recovery and a 5:1 ratio when you have help. A laminated instruction card is included to ensure you never blank on how to rig up the system when you need it. Outside of recovery situations, it's also useful for hoisting your bike for repairs or removing trail obstacles. All of this functionality packed into a piece of kit that weighs less than 3 pounds it's a no-brainer. 
Rockslide Engineering — Step Slider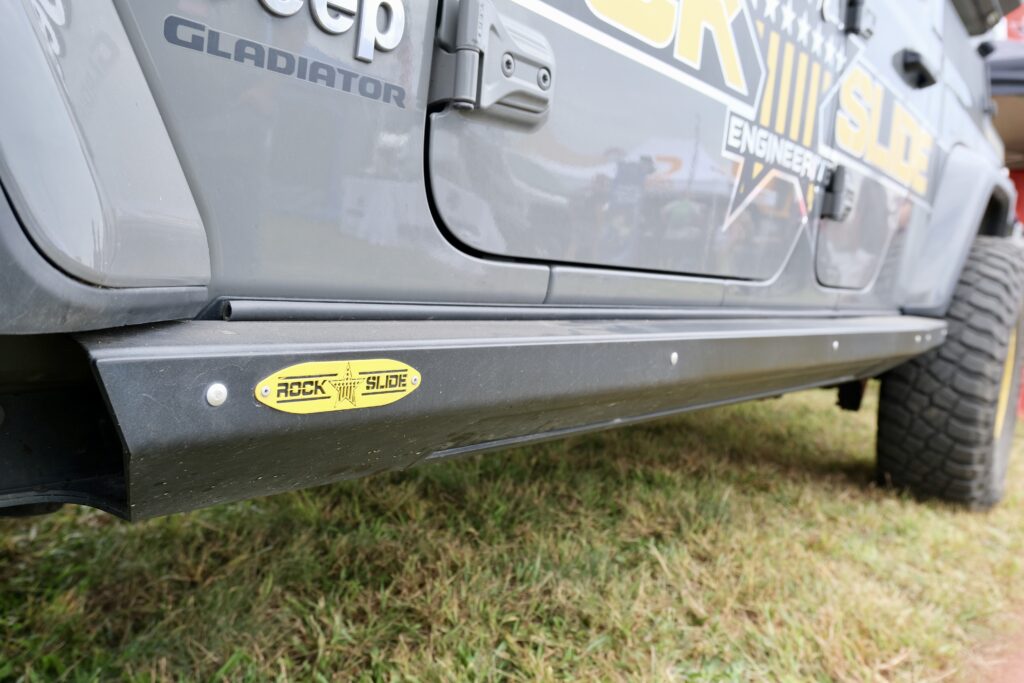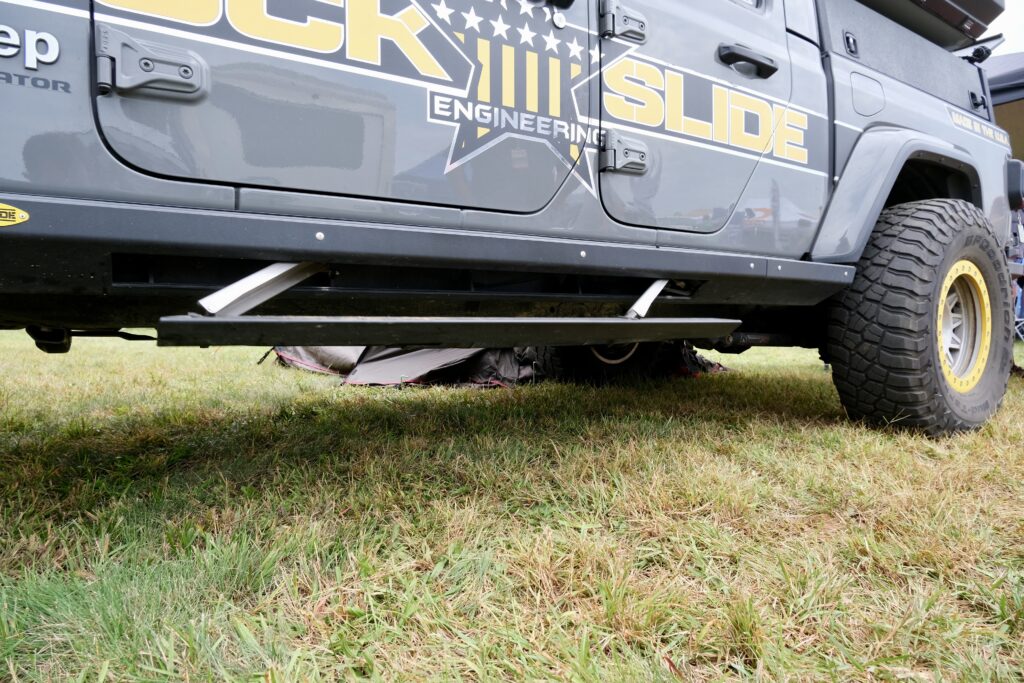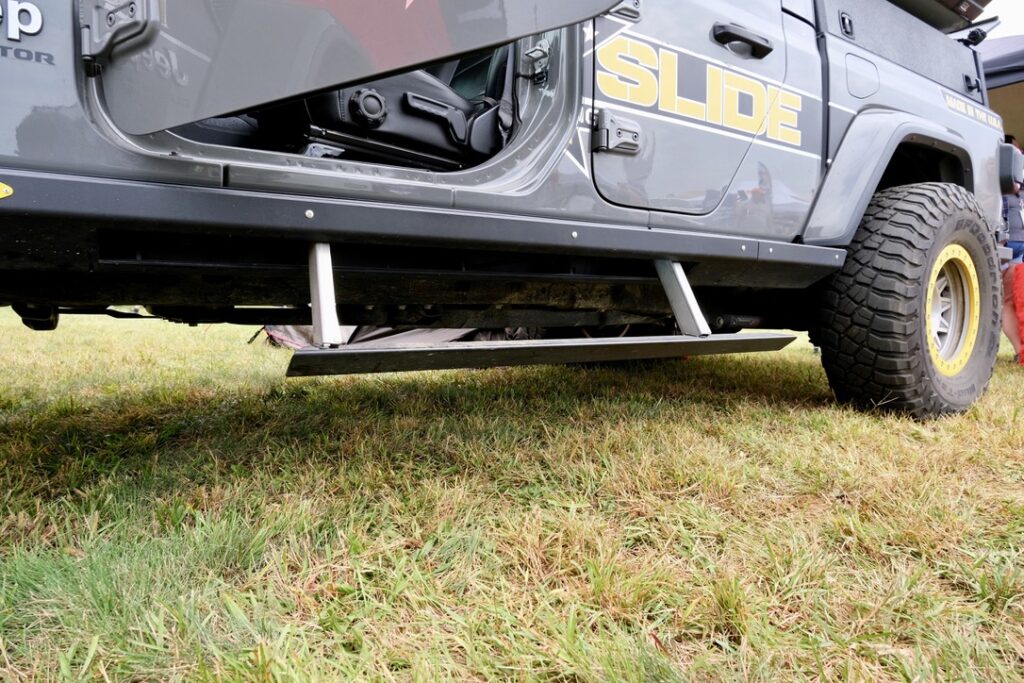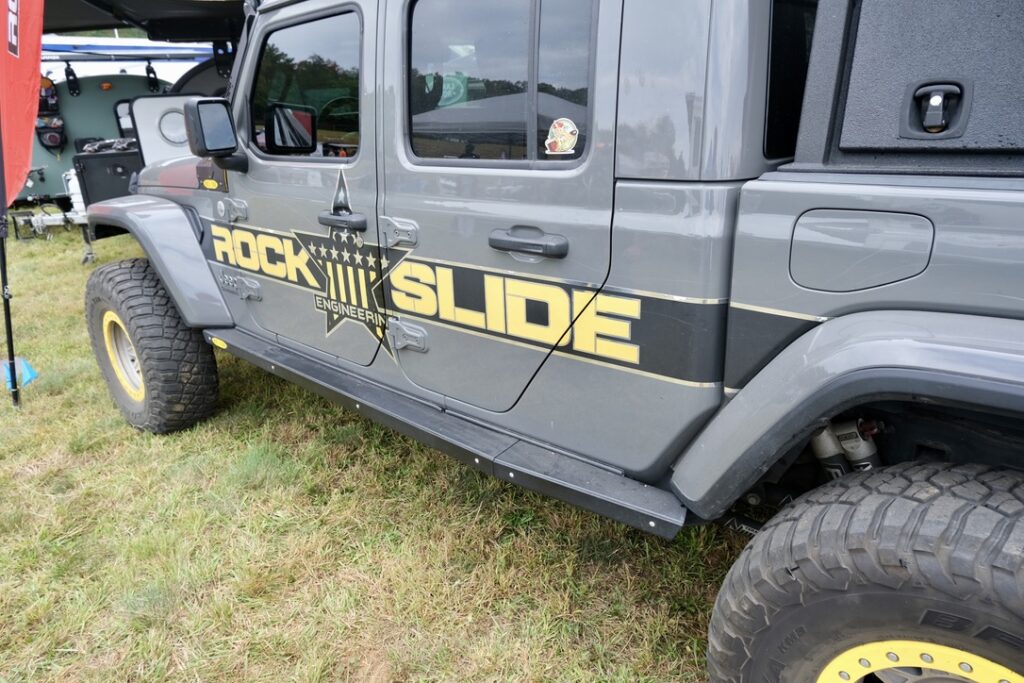 Not all rocksliders make great steps, and side steps don't always make great rocksliders. However, Rockslide Engineering brings the best of both worlds with their Step Slider line. Providing plenty of protection on the trail and an auto-deploying step, it's a great combination of capability and convenience. The step deploys a full 12 inches down from the body of the slider when the door is opened. After closing your door, the step automatically retracts and sits flush with the body of the step slider. The outer body of the Step Slider is crafted of 10-gauge steel, so you can be sure it can stand up to plenty of trail abuse.
Skotti — Pack Flat Grill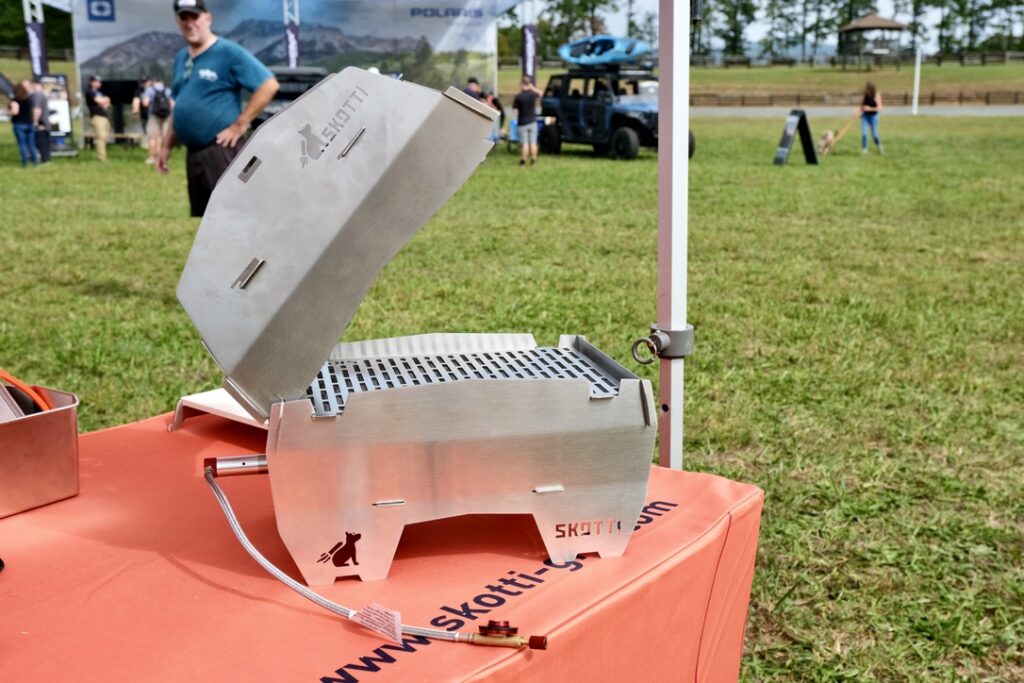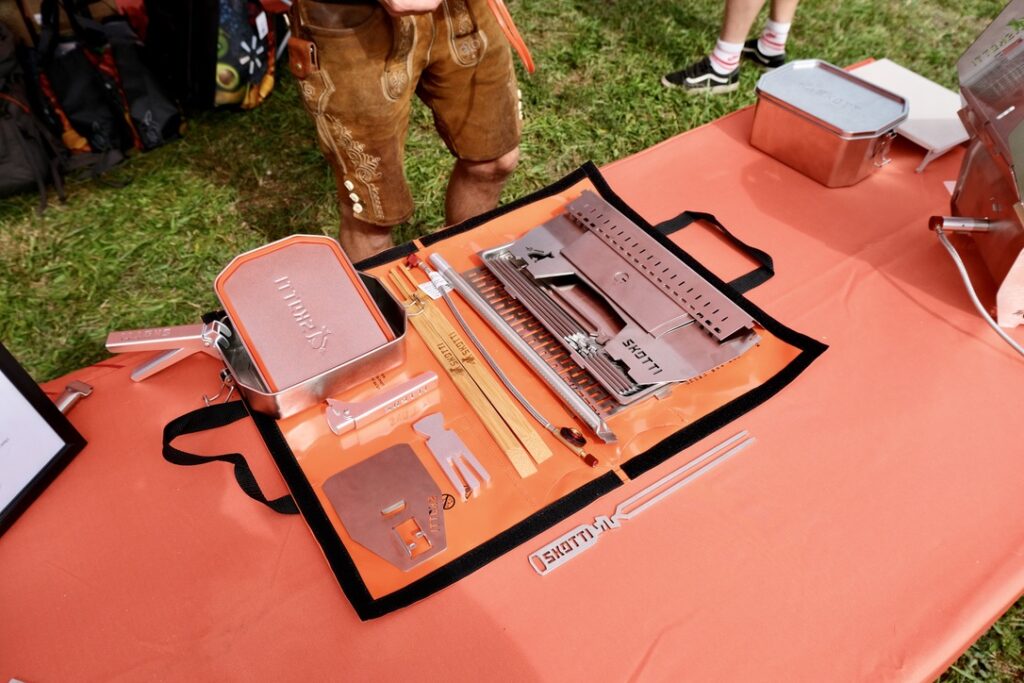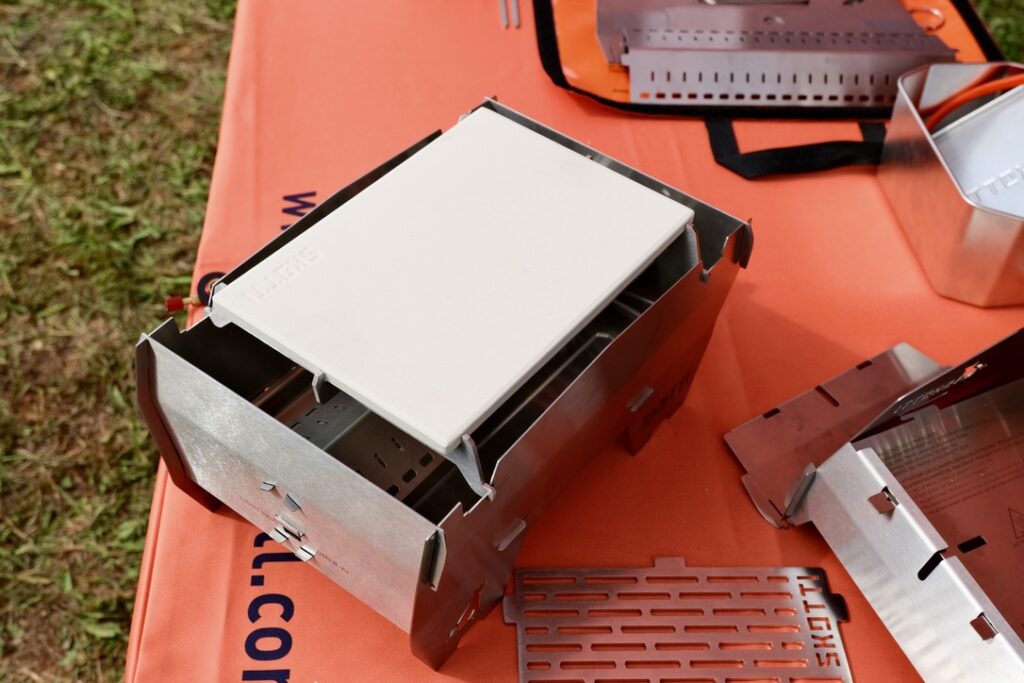 A multifuel grill that packs flat is easy to clean, and there are some cool accessories. Sign us up! The Skotti grill can heat up via a gas canister, or it can easily be used with charcoal or wood. It's made up of nine pieces, assembles quickly, and weighs in at just 6.6 pounds. The stainless steel means it's easy to clean, and the case wipes down with ease. It might be small, but the Skotti is also mighty! It cranks out an impressive 8,500 BTU/h, so grilling up your dinner will take no time.
Sloggn — Base Deck System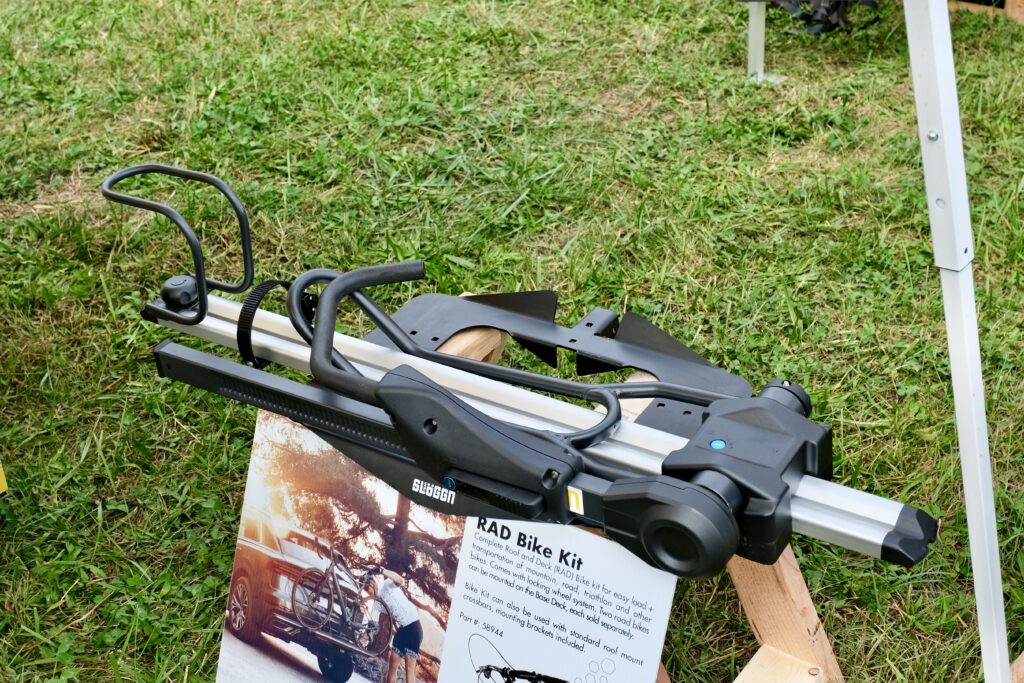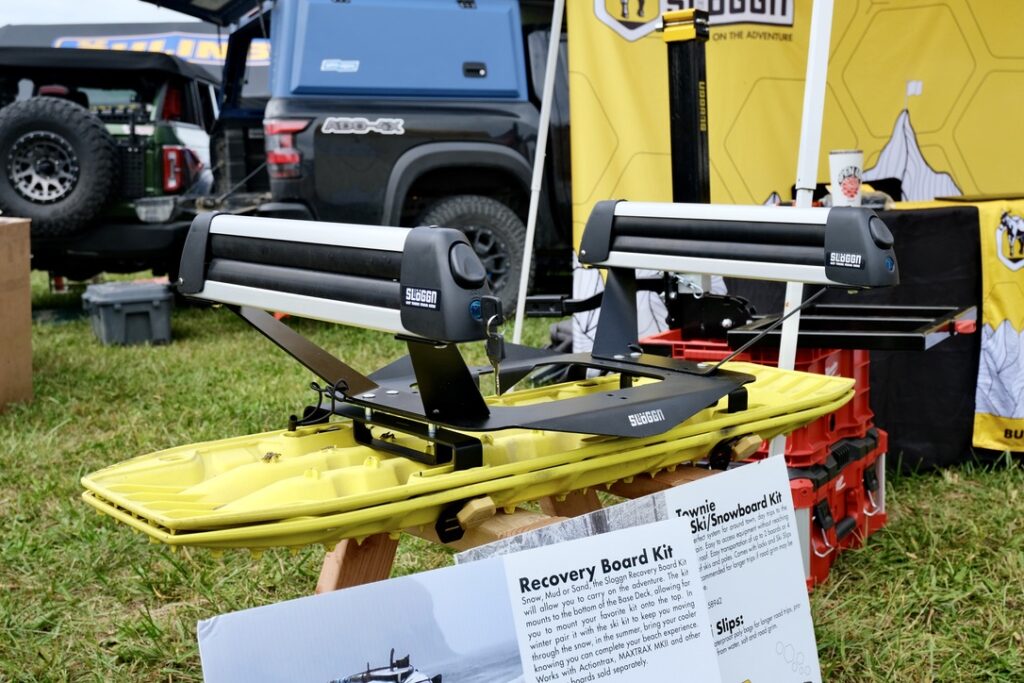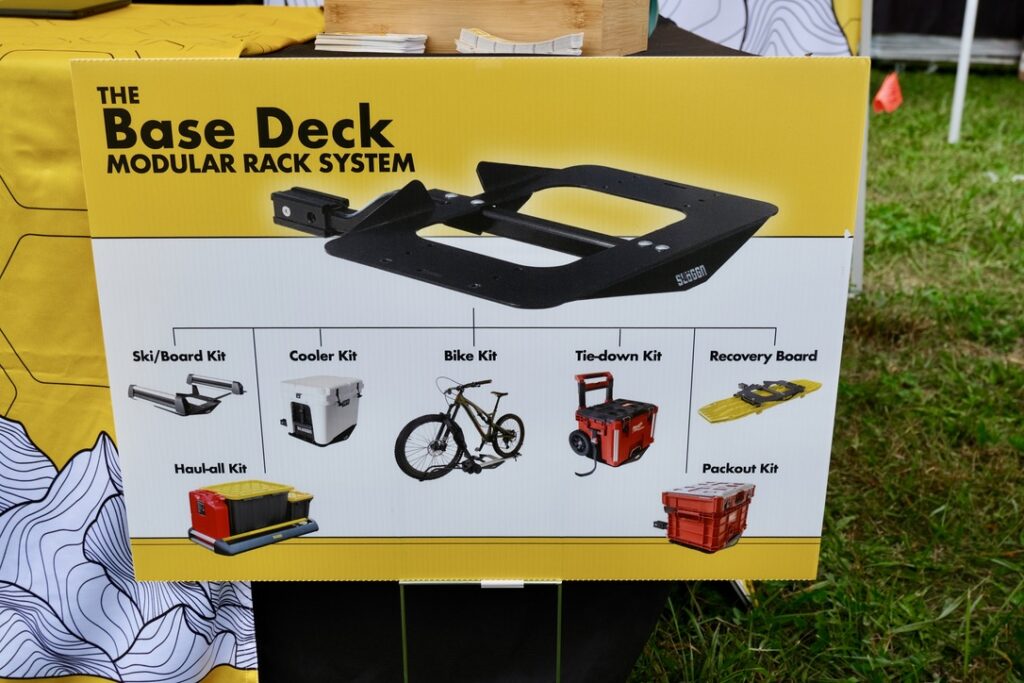 Cargo space is always at a premium, and the crew at Sloggn wants to help you claim some underutilized space. Their open-source Base Deck System is designed to mount into a hitch, and then a variety of attachments help you carry whatever you need to transport. The list of options is impressive, from bikes and recovery gear to coolers and contractor boxes. For SUVs that lack internal storage space or anyone looking to carry more stuff outside of their rig, the Base Deck System is a great option.
Wrappon — Trekker WT-4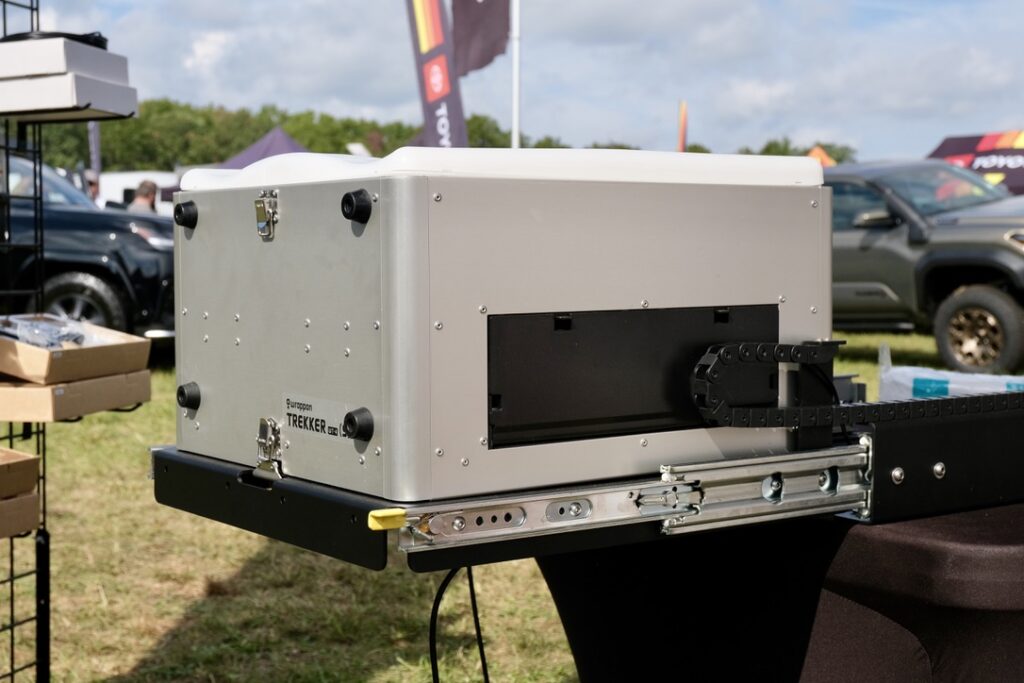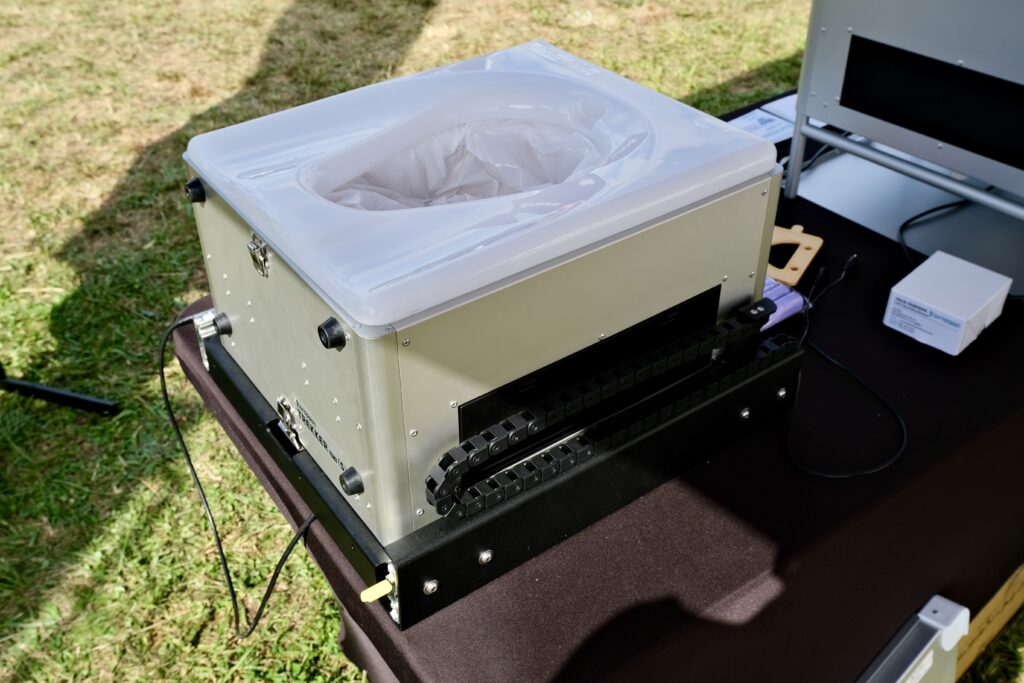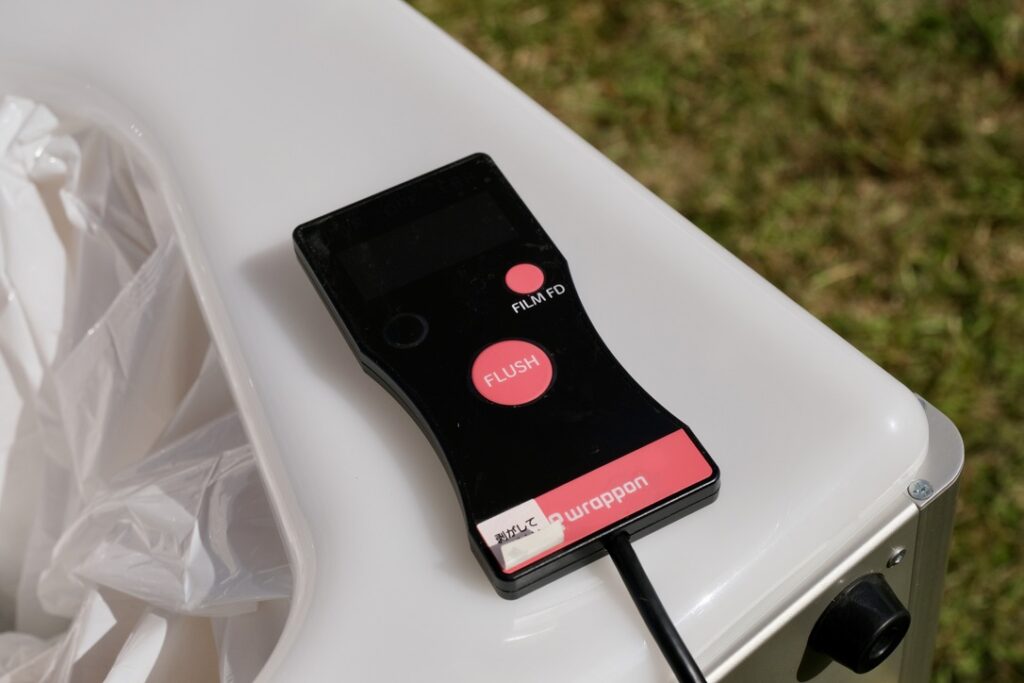 The Wrappon toilet systems are some of the most innovative on the market, and the Trekker WT-4 brings that impressive performance to any rig looking for a simple solution for bathroom duties. Featuring a strong slide, waterless operation, and low profile design, the Trekker WT-4 can be tucked away in just about any camper or van build. Internally, the wag bags spool off of a roll, and they're sealed with a push of a button. It's one of the most impressive backcountry bathroom systems we've seen.

For a closer look at some of this gear, check out the video below.