Fridges and freezers are great for overlanding. But not everyone can afford an often-expensive freezer. What's more, sometimes you don't want or don't have the skill to plumb power wiring in your rig for a fridge. For all of these very valid reasons, you'll want to consider a traditional cooler (non-powered cooler) instead.
The good news is that cooler technology has come a long way in the last few decades. A segment long dominated by styrofoam boxes has been revolutionized with coolers that can maintain near-freezing temperatures for 10 days or more — even in the direct sun. These make them ideal for even longer overlanding trips, especially if you're willing to keep your food and drinks in cold water.
In alphabetical order, here is a list of some of our favorite overlanding coolers.
Blue Coolers — 60-Quart Ice Vault Roto-Molded Cooler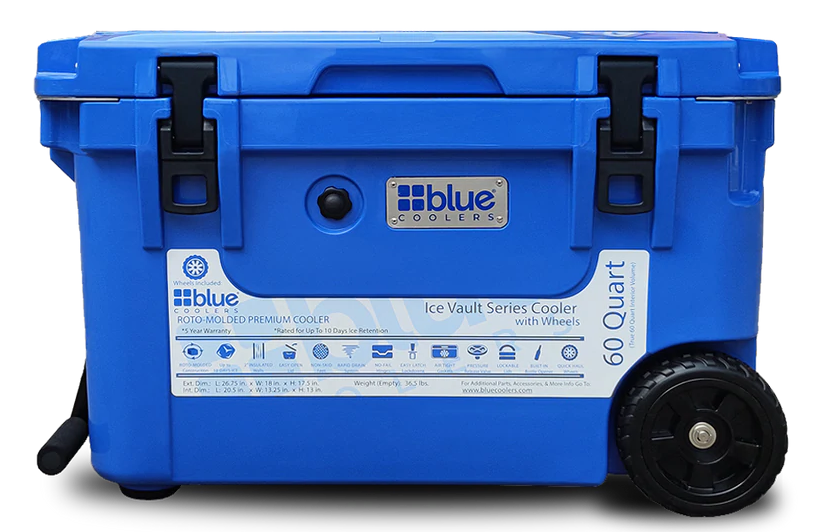 With up to 10 days of ice retention, Blue Coolers' 60-Quart Ice Vault is a great cooler option for those who want their ice to stay frozen as long as possible. It's a good size, too, at 17.5″ tall, 26.75″ tall and 18″ deep. The Ice Vault features "Easy-Close" lock down latches and airtight gaskets and seals. Blue Coolers brags they have designed "no-fail hinges." And the lockable lid with bottle opener makes it secure, too. Non-skid feet keep it in place when it's not strapped down. And a rapid drain system and removable tether handles make it easy to drain and carry.
MSRP: $299.99
DOMETIC — Patrol 35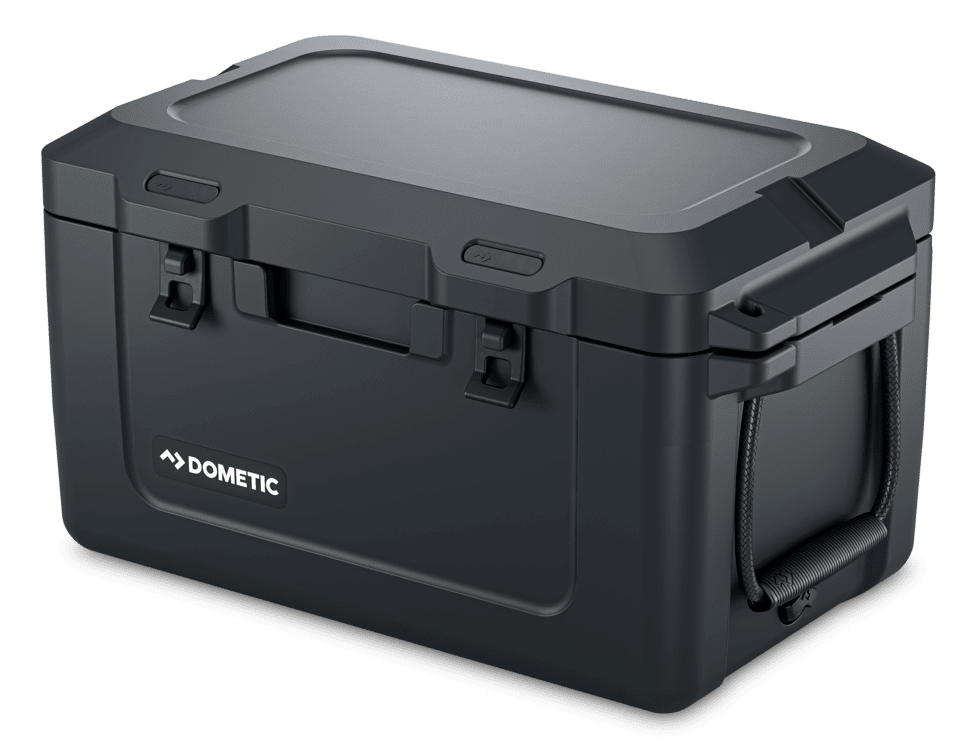 Dometic is well known for its powered coolers and fridges. But did you know it also makes a robust ice chest series? Yep, it's true. The Patrol ice chest series feature rugged construction and thick insulation. Dometic claims its Patrol ice chests, now available in the premium Slate Black colorway, will "truly keep your ice frozen for days." The mid-size Dometic Patrol 35 quart cooler has a 28-can capacity and offers smart features like a leak proof drain, deep-freeze lid seal and one-hand rubber latch opening. Sizes range from 20 qt to 105 qt. The ice chest series comes stock with an accessory dock for Dometic's line of cup holders, bottle openers and even a fishing rod holder — all sold separately, of course.
MSRP: $229.99
Igloo — 52-Quart ECOCOOL Cooler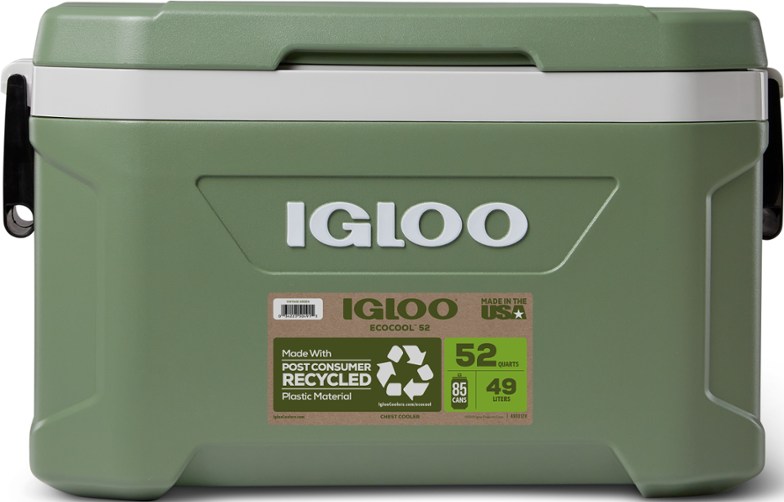 The outside body and lid of this Igloo cooler is constructed with "ECOCOOL." ECOCOOL is a material made with post-consumer recycled resin (PCR). Inside the cooler walls is THERMECOOL foam, which provides insulation to keep contents cold for up to three days. Cool Riser Technology lifts the bottom of the cooler off the ground, truck beds or other hot surfaces. This improves cooling and allows airflow underneath the cooler.
There are four self-draining cup holders to keep your cold beverages within arm's reach. The convenient swing-up handles make it easy to load the cooler in and out of your vehicle. And the connect the handle brackets with a bungee to haul more gear (bungee not included). This Igloo may not be as potent a cooler as others on this list. But with a 52-quart capacity and a sub-$50 price tag, it's worth having along just in case.
MSRP: $49.95
Pelican — 70-quart Elite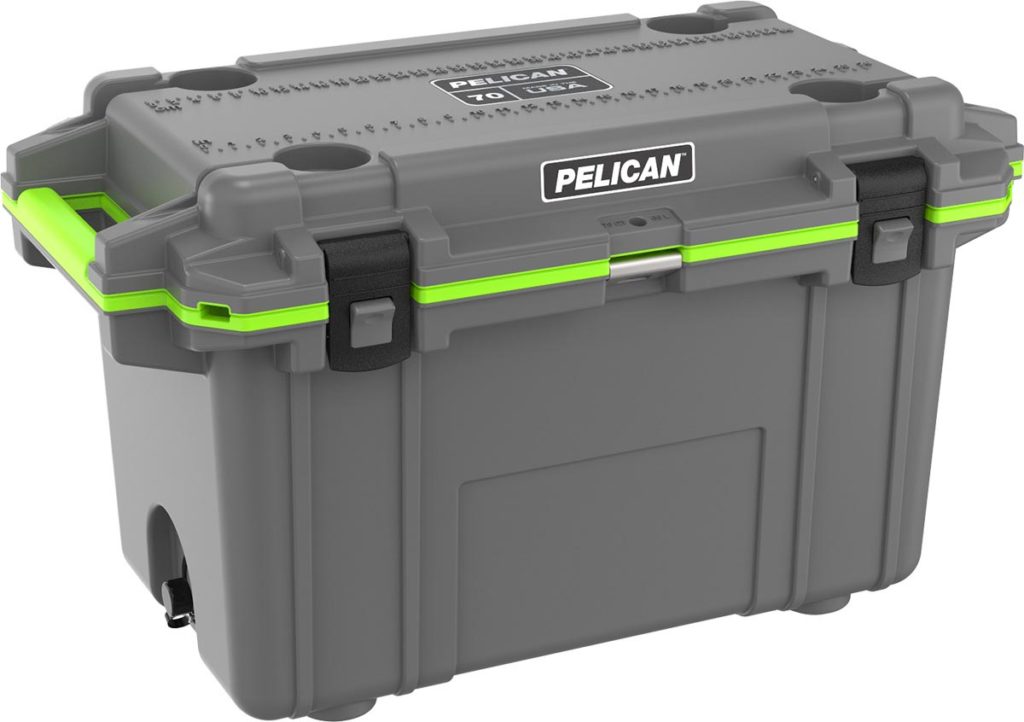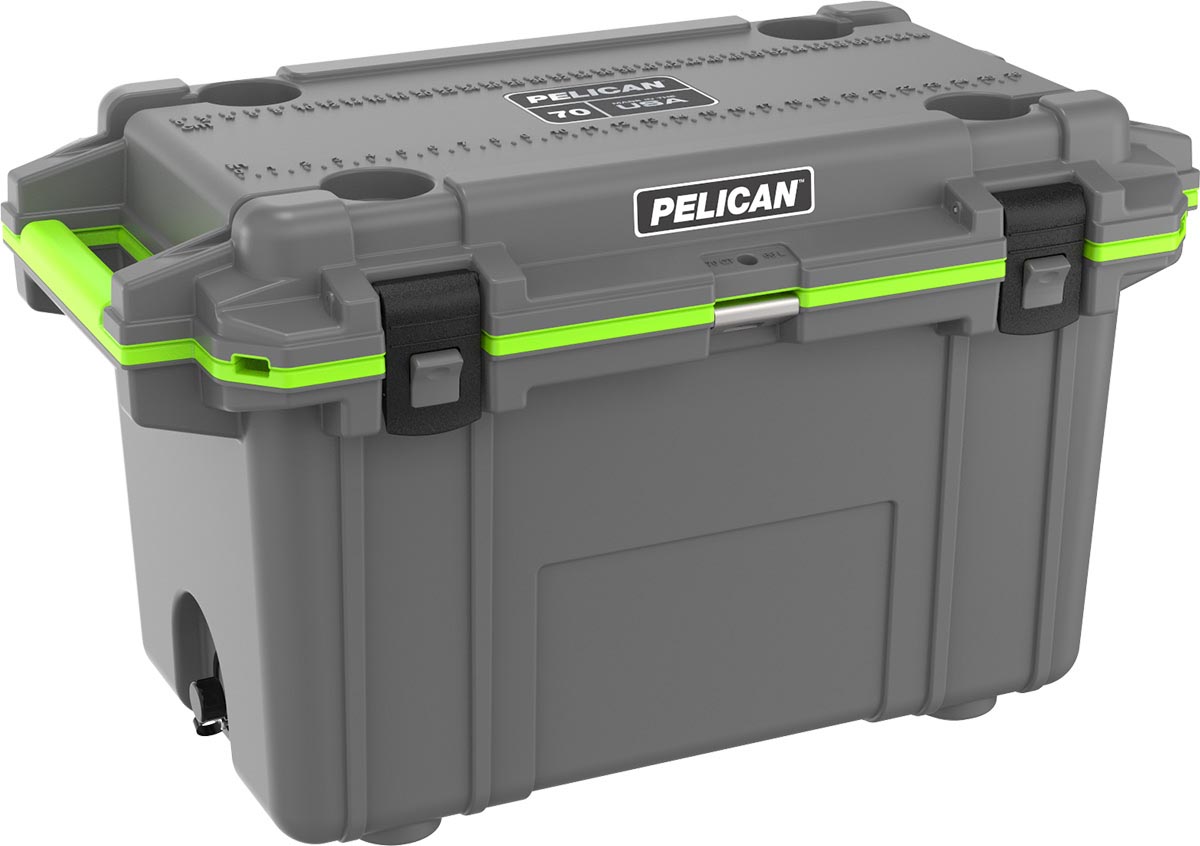 Pelican's reputation for durability extends to its 70-quart Elite cooler. Extensive use of tough Polypropylene inside and out creates a tough container that's just over 33 pounds, relatively light for its size. Able to hold up to 52 12-ounce cans. With integrated cup holders and bottle opener, the Elite cooler is perfect for overland adventures that require keeping a whole heap of food and drinks cool while not sacrificing on durability.
MSRP: $349.95
RovR — RollR 80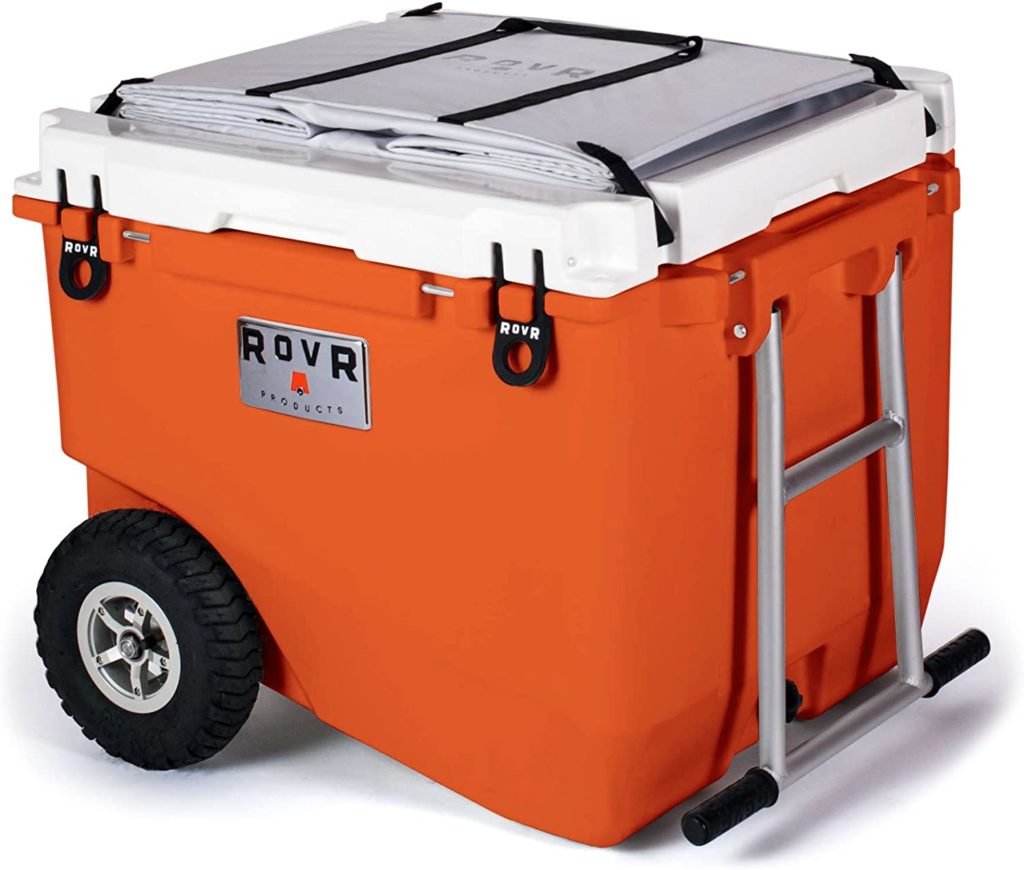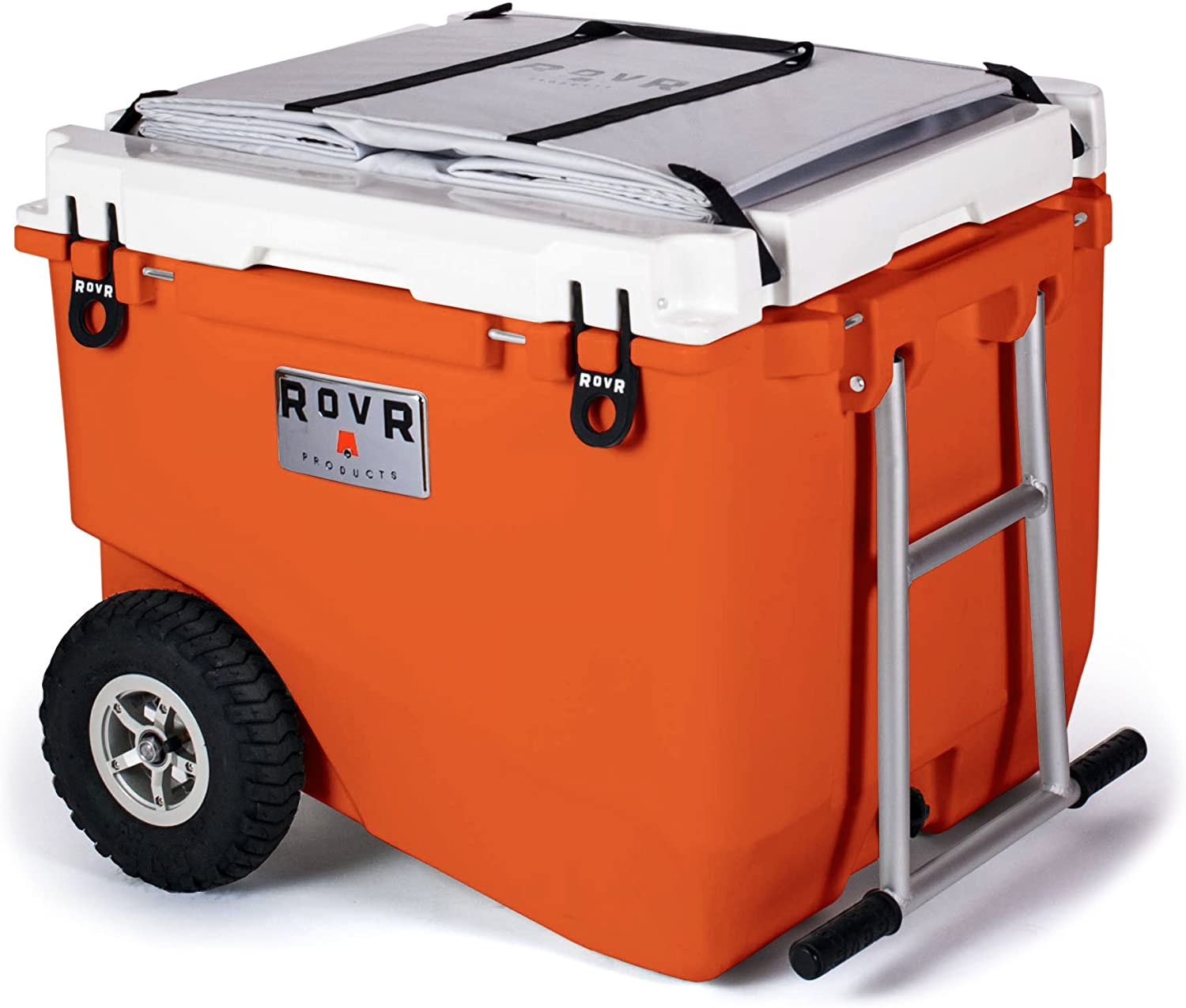 The RovR RollR 80 is set apart from other coolers because, well, it rolls. With a capacity of up to 120 12-ounce cans and 20 pounds of ice, those wheels might come in handy if you're far from your vehicle. And the wheels aren't just little casters, but rubber tires meant for varying terrain and being pulled by a sturdy aluminum handle with grips. It also incorporates a removable interior bin with two separate compartments to keep drinks and food separate. What also sets the RollR 80 apart from other coolers, though, is that many of its parts can be replaced with new pieces, ensuring its longevity.
MSRP: $499.99
RTIC — 45-Quart Hard Cooler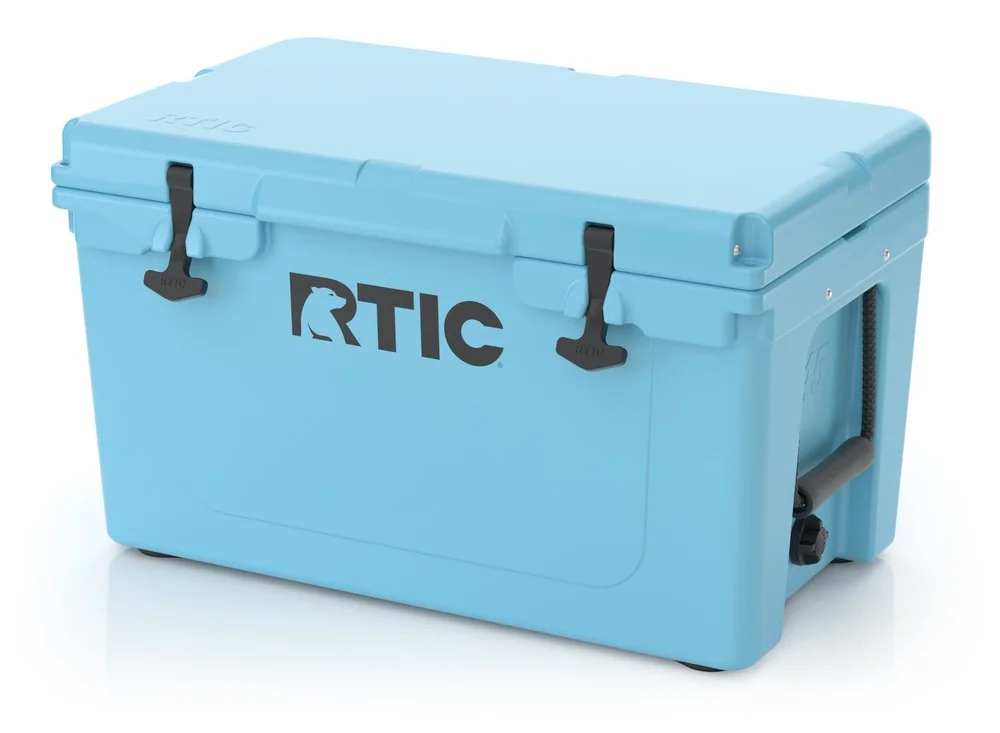 Although a bit smaller than some of the other mid-size coolers on this list, the RTIC 45 can pack a good amount of food, ice, and beverages inside. It measures 26.5" x 16" x 25.2" x 16.5". RTIC boasts the 25-pound 45 can hold 36 cans, 40 pounds of ice, or 45 quarts (11.25 gallons) of water. Its molded construction makes it tough — tough enough to double as a bench seat. And the freezer-style lid gasket and smart interior insulation allow it to keep ice for up to 10 days. It also is nicely portable thanks to its heavy-duty rope handles.
MSRP: $219.99
YETI — V Series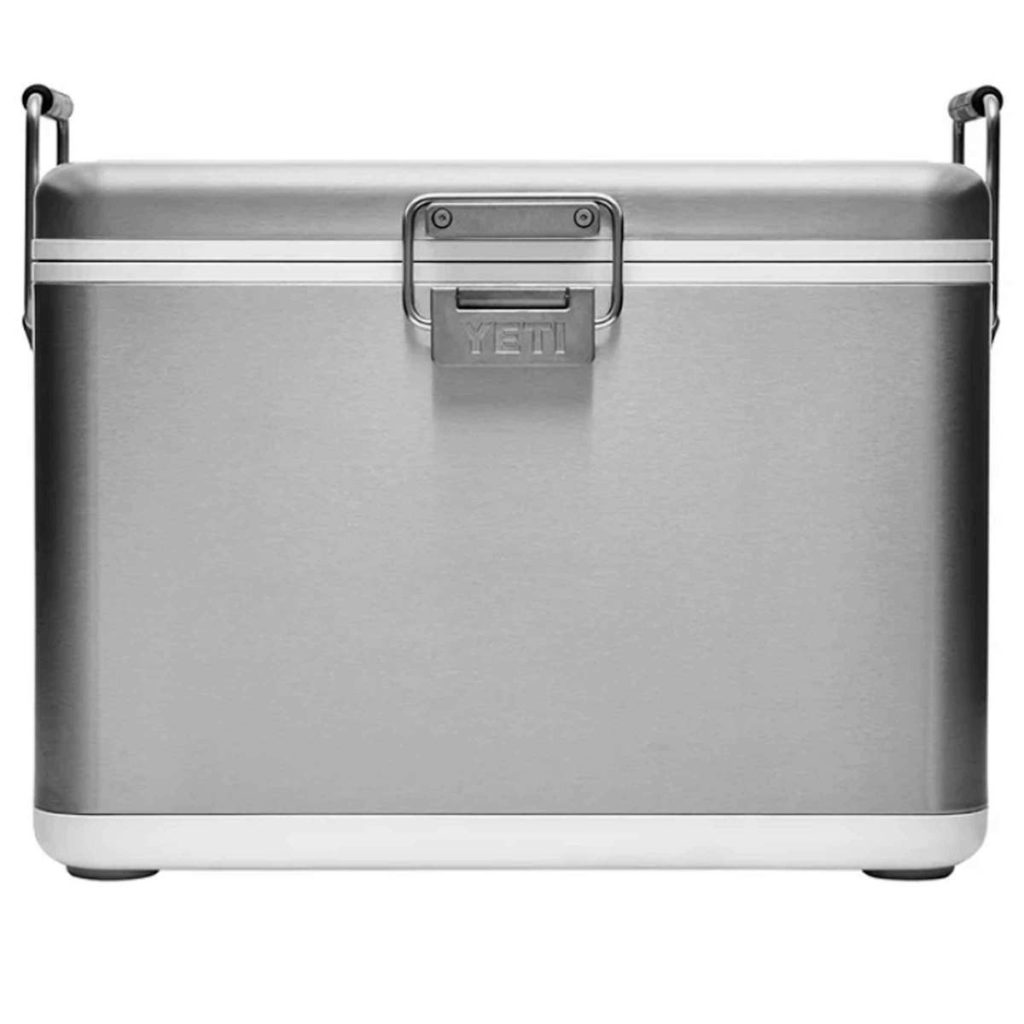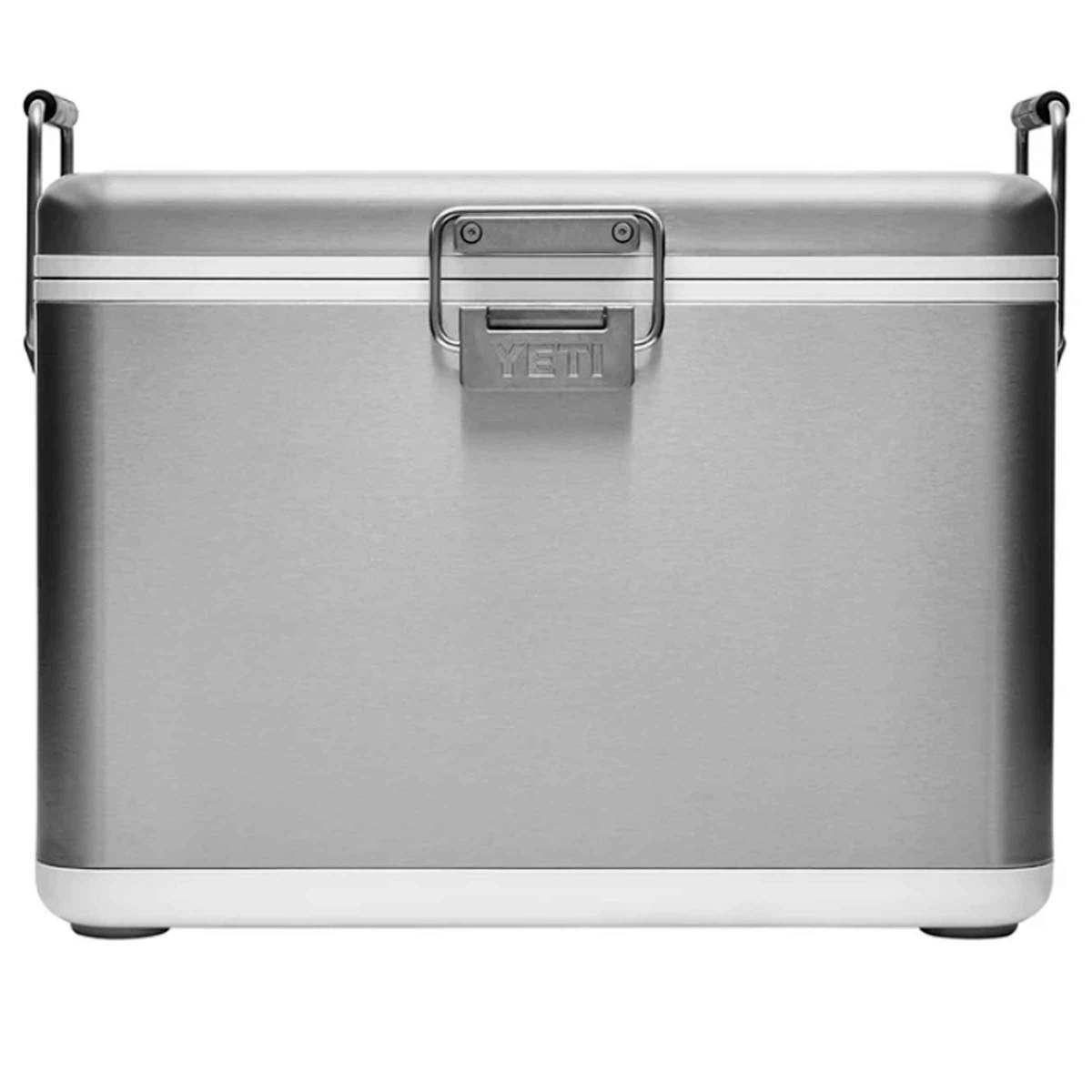 If you really take your coolers seriously, the YETI V Series is worth more than a look. It stands out with its sleek, stainless steel exterior that incorporates a metal handle, metal hinges, and a neat, leak-proof drain plug. Exterior dimensions of 23 1/4"x17 3/8"x15 1/4" means it's mid-pack among coolers, but the vacuum-insulated interior panels can keep 65 pounds of ice cold, or up to 46 12-ounce cans. On the heavier side for its size at 35 pounds, the V Series should be considered by those who want something more durable than the composite coolers out there and needs the additional cooling capacity, rather than sheer maximum capacity.
MSRP: $800